One of the food I had planned to eat in
Penang
was
char koay teow
.
It's not everyday that I eat
char koay teow
since I consider it a pretty unhealthy food, but it would be a sin not to eat it when you visit Penang!
So where is the best
char koay teow
in Penang? Well, I did some research and narrowed it down to a few. Among them is
Tiger Char Koay Teow
at
Ping Hooi Cafe
located at the junction of
Carnarvon Street
and
Malay Street
in
George Town.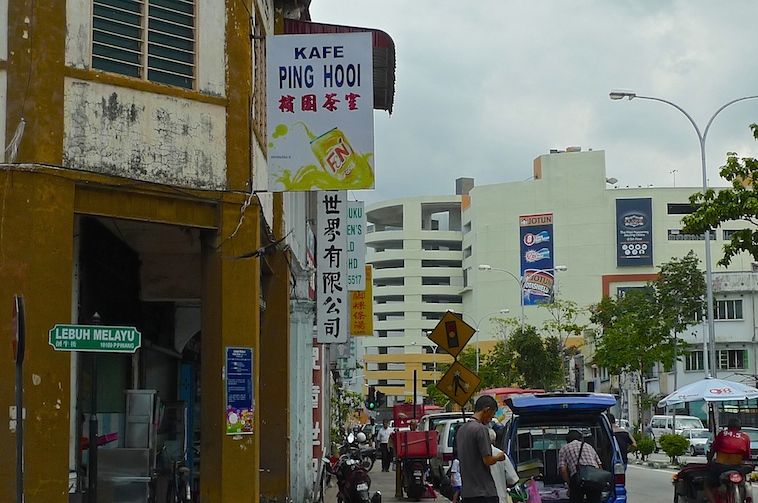 Ping Hooi Cafe is more like a coffee shop than a cafe, and in this shop, you can find a few stalls selling other food. I heard the duck drumstick
mee suah
is good there but unfortunately the stall was not opened at that time.
I ordered a plate of
char koay teow
with duck eggs. It was indeed the best
char koay teow
I have ever tasted! I am not sure if it's the best in Penang, but it definitely beats all the
char koay teow
s I have eaten in Kuala Lumpur.
The prawns were plump and juicy, the bean sprouts fresh and crunchy and the eggs blended nicely with the flat rice noodles or
koay teow
which had just the right amount of '
wok hei
'. It was also not too oily, which I liked! Perhaps it would be even better if it was spicier, but for those who cannot eat spicy, I would say this is the perfect
char koay teow
!
I also ordered a glass of iced cold
nutmeg juice
to wash down the sinful
char koay teow
.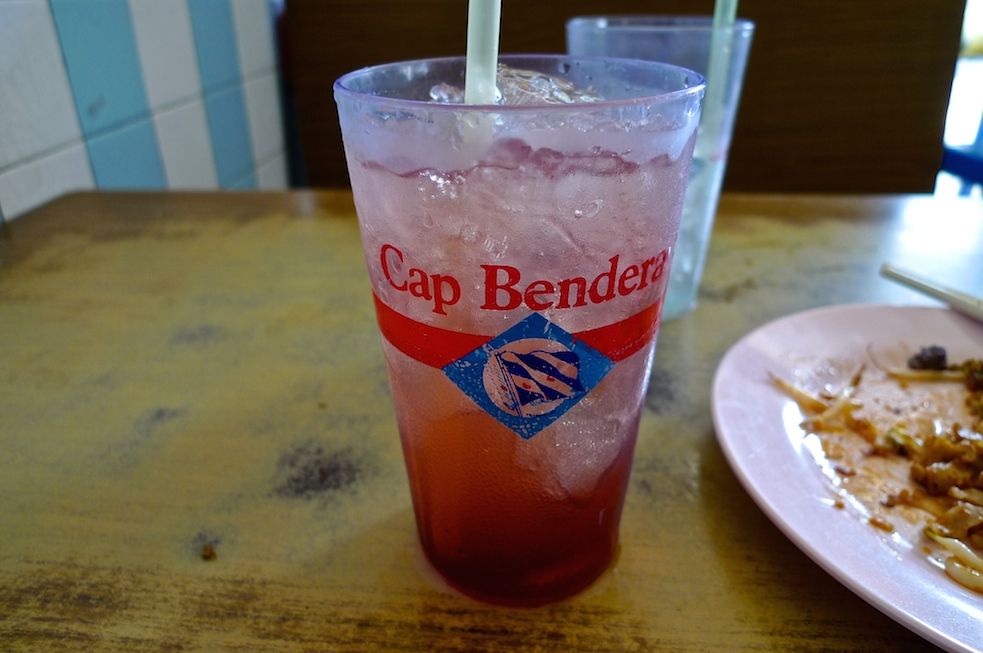 Did you know that this Tiger
Char Koay Teow
was featured in the Singaporean food show (I think it's called 'Makan Unlimited' or something) hosted by Mediacorp artiste Bryan Wong?
If you visit Penang, don't ever miss
Tiger Char Koay Teow
or you might just regret it! :)