I'm taking a break from my blog posts about my Penang trip to continue with my long forgotten
Bridges Of Putrajaya
series.
There are altogether 9 bridges in Putrajaya, the administrative capital of
Malaysia
. So far, I have covered four of them. To refresh your memory here are the links.
Part 1 : Seri Wawasan Bridge
Part 2 : Seri Gemilang Bridge
Part 3 : Pedestrian Bridge
Part 4 : Seri Saujana Bridge
Of all the bridges, there is one that really fascinated me. It's the
Putrajaya Monorail Suspension Bridge
. This is how the bridge looks like from afar.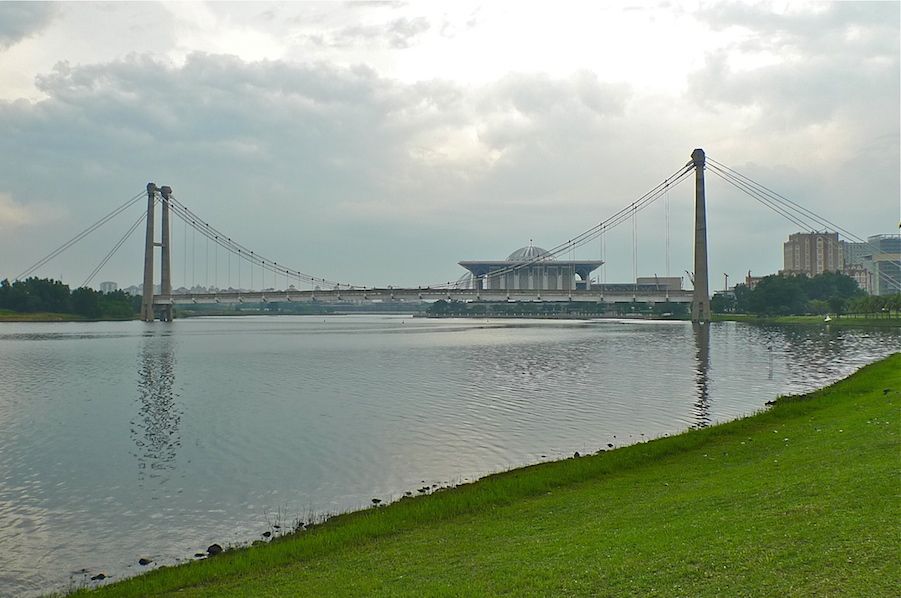 Notice something interesting about this bridge? Look closely at the two ends. When I first saw this bridge, I was like, how the hell do anyone get onto it? Yes, it is suspended on both sides.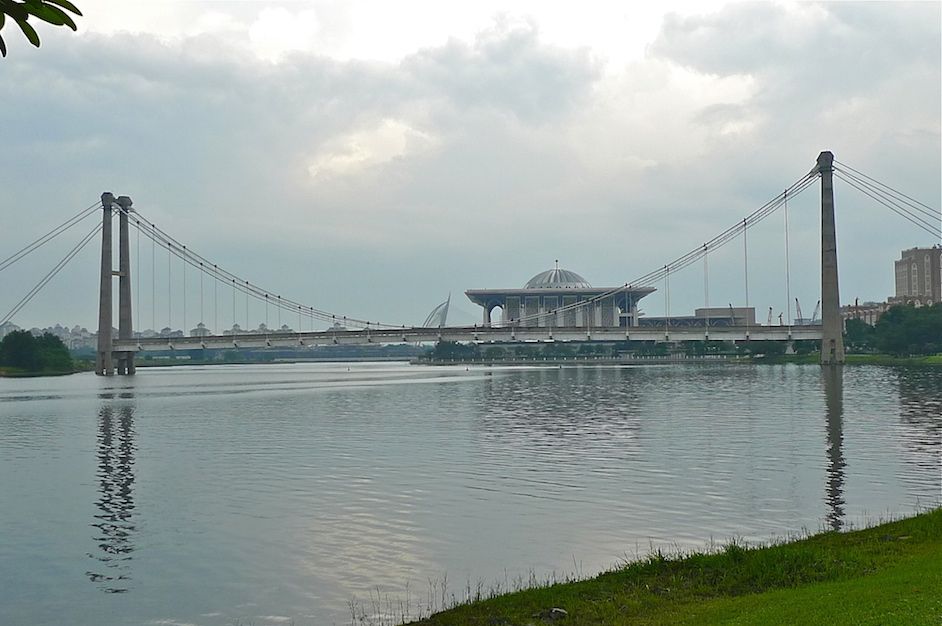 In case you think it is purposely built that way for some unknown reason, let me assure you that basically the bridge is simply uncompleted. LOL!
In the background is the
Tuanku Mizan Zainal Abidin Mosque
also known as the
Iron Mosque
. Do google about this mosque if you are interested to know more.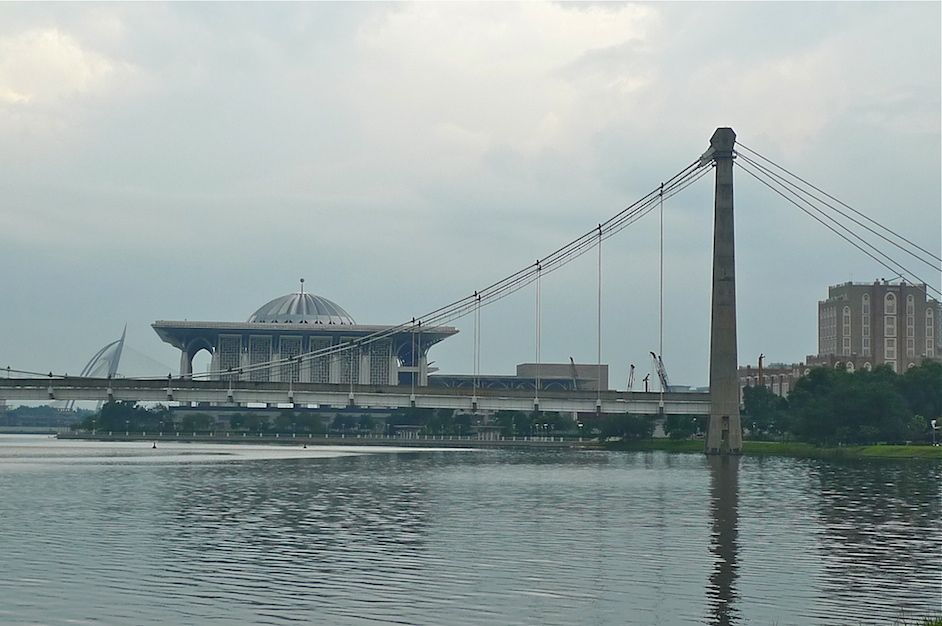 Located at
Precinct 4
, the Putrajaya Monorail Suspension Bridge was designed to link the monorail from
Putrajaya Sentral
to other areas in Putrajaya. It was part of the monorail project that was intended to have 2 lines, 23 stations and 18 km of track.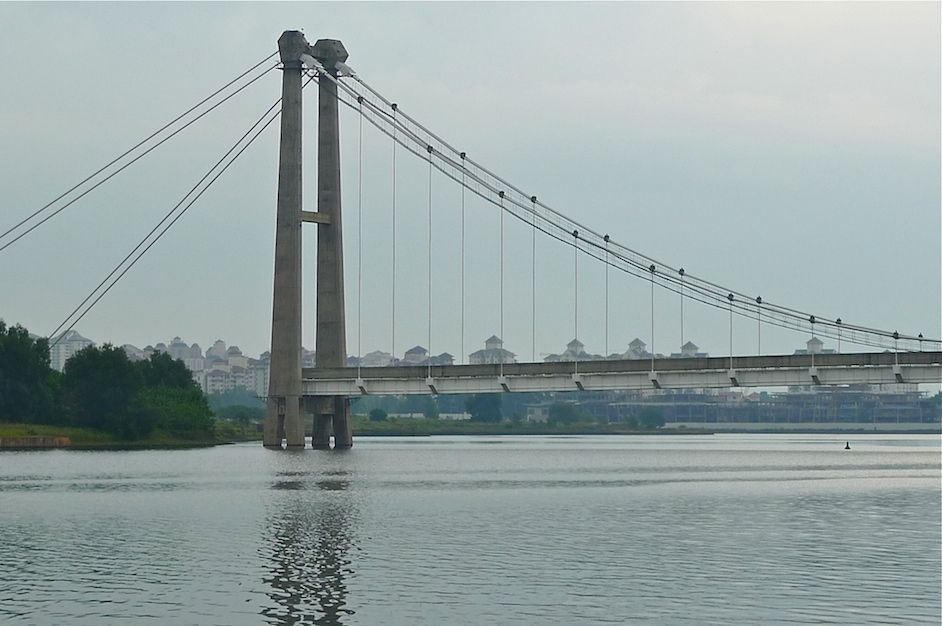 However, in 2004, the project was halted due to financial constraints. At that time, the Government did not approve further funding as it was thought that the small population of Putrajaya could not justify the viability of a monorail service.
Now a decade later, the city's population had grown but there is still no news about the project whether it will continue or cancelled for good.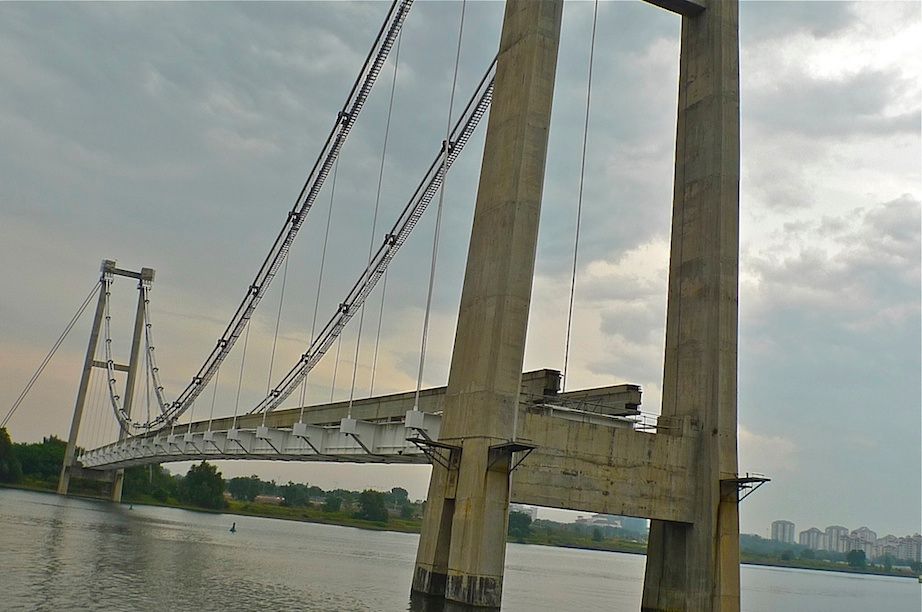 So the bridge now stands there across Putrajaya Lake looking all forlorn and empty.
In fact, while I was snapping photos of this bridge, the song "Mr Lonely" kept playing in my head.
Lonely, I'm Mr Lonely,
I have nobody,
For my own
I'm so lonely,
I'm Mr Lonely....
Personally, I think the Government should revive the project and make the monorail system a reality. Putrajaya desperately needs a good monorail system as anyone without a car will attest to the fact that getting around Putrajaya can be really quite tough.
Even former Prime Minister and the brainchild behind Putrajaya Tun Dr Mahathir had called upon the present Government to continue the monorail project as the administrative capital is facing more and more traffic congestion.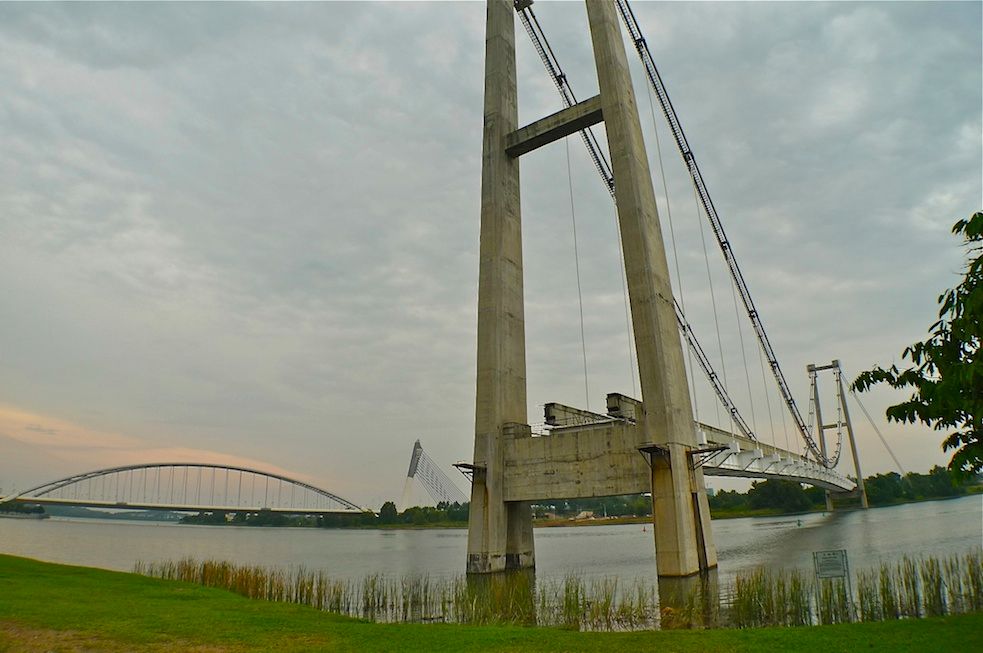 It would be pretty sad to see the incomplete bridge abandoned in this way.
On the other hand, the bridge could be a good location for movie making. Maybe Hollywood may want to consider filming a movie here. An apocalypse-type of movie perhaps?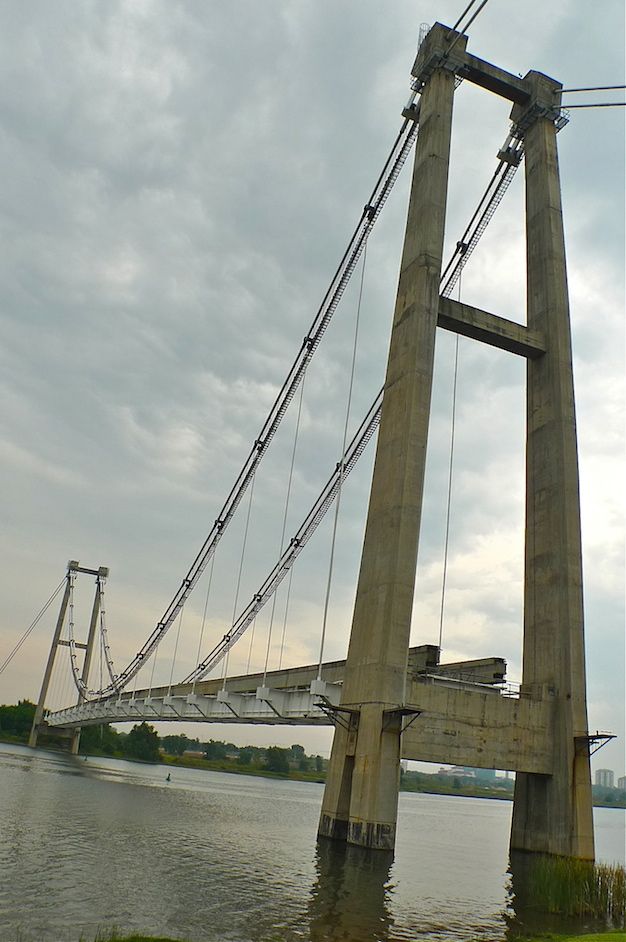 It's still my hope to see a monorail running through this bridge. I am pretty sure that with a monorail system, Putrajaya will get to attract more tourists.
Coming Up Next :
Jambatan Seri Bakti