Continued from
Part 1
There are altogether 9 bridges spanning the
Putrajaya Lake
connecting the different precincts. One of them is
Jambatan Seri Gemilang
or the
Seri Gemilang Bridge
.
This bridge connects
Heritage Square
in
Precinct 4
on the core island to the
Putrajaya International Convention Centre (PICC)
in
Precinct 5
.
Can you see UFO-shaped PICC building ahead?
As you walk along this bridge heading towards PICC, you can see another bridge over on the left. That bridge is simply known as
Pedestrian Bridge
.
Known as a ceremonial bridge, Jambatan Seri Gemilang serves as a main entrance to the core island from the south.
The bridge has distinctly designed towers like this one.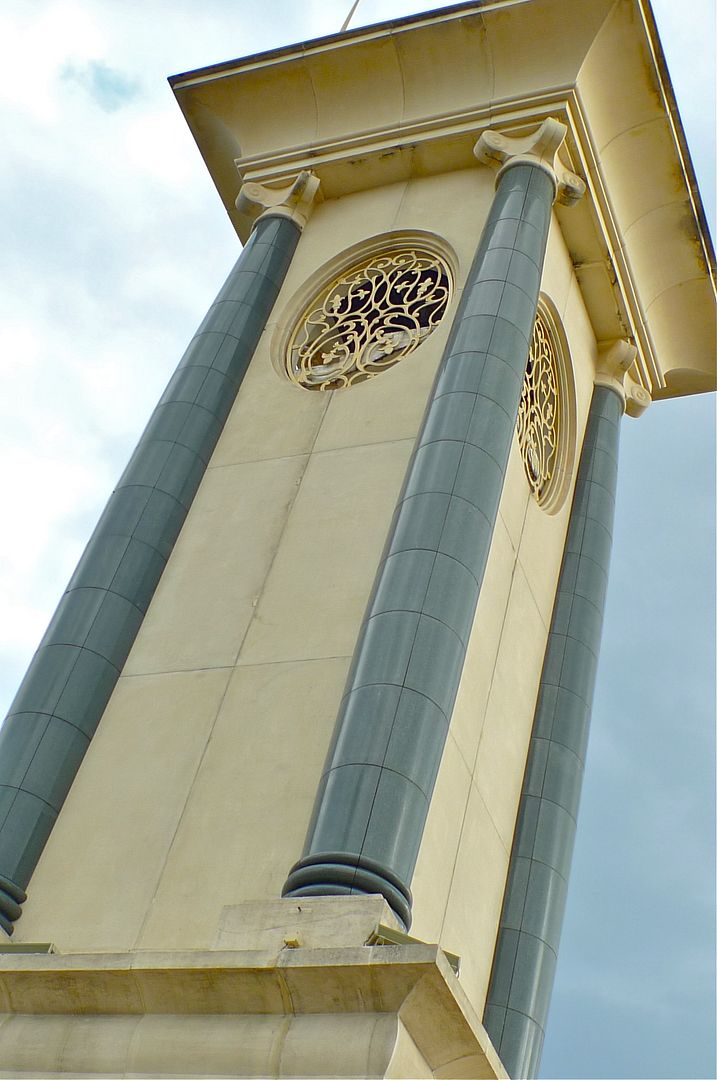 The balusters on this bridge were fabricated from precast stone.
I had a great time snapping photos here although the weather was not really helping.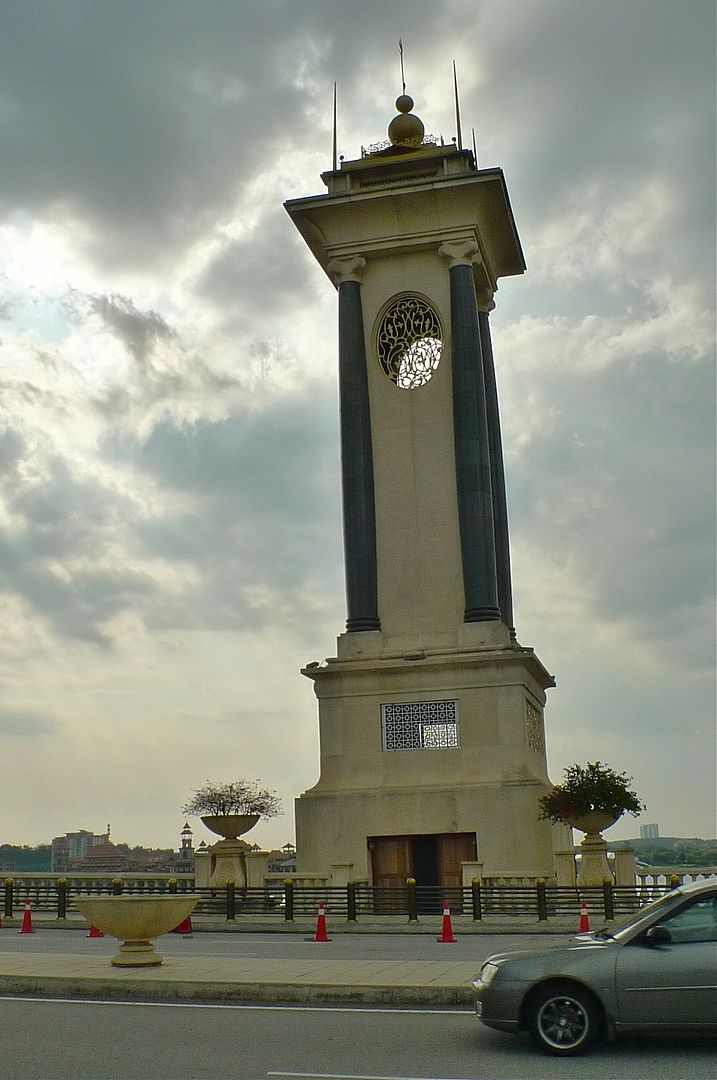 Can you see a tiny bird flying high up in the sky in the photo below?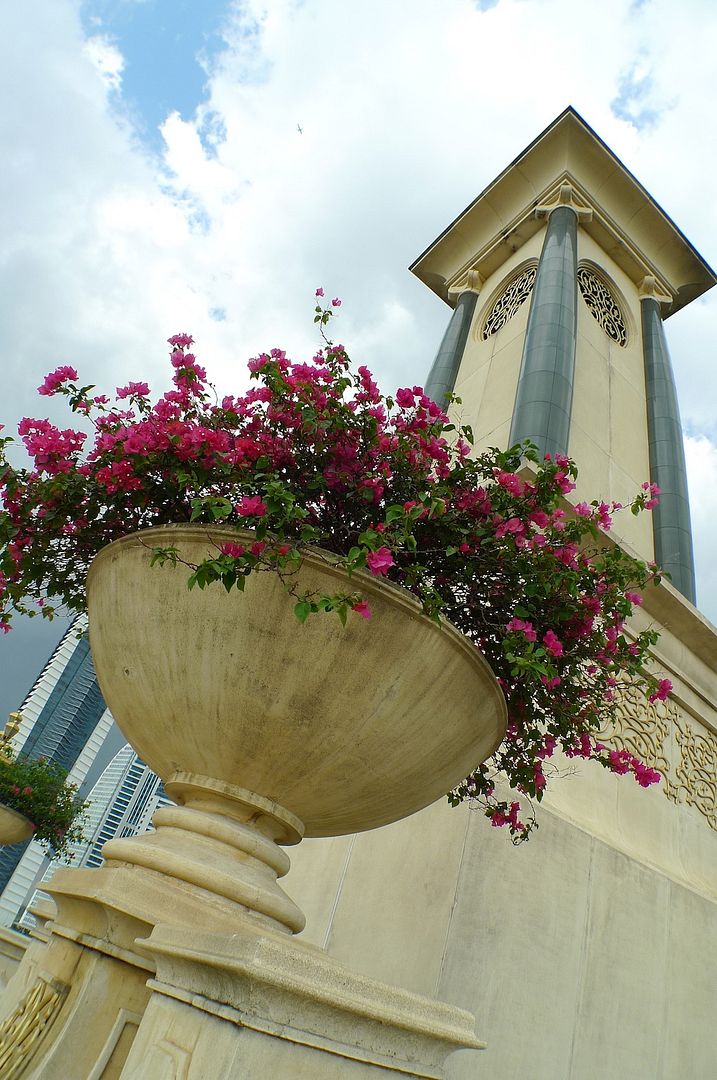 The view from up here looking down to my left. I wanted to go down there! That bridge you see is the Pedestrian Bridge which I mentioned earlier. More about this bridge in another post.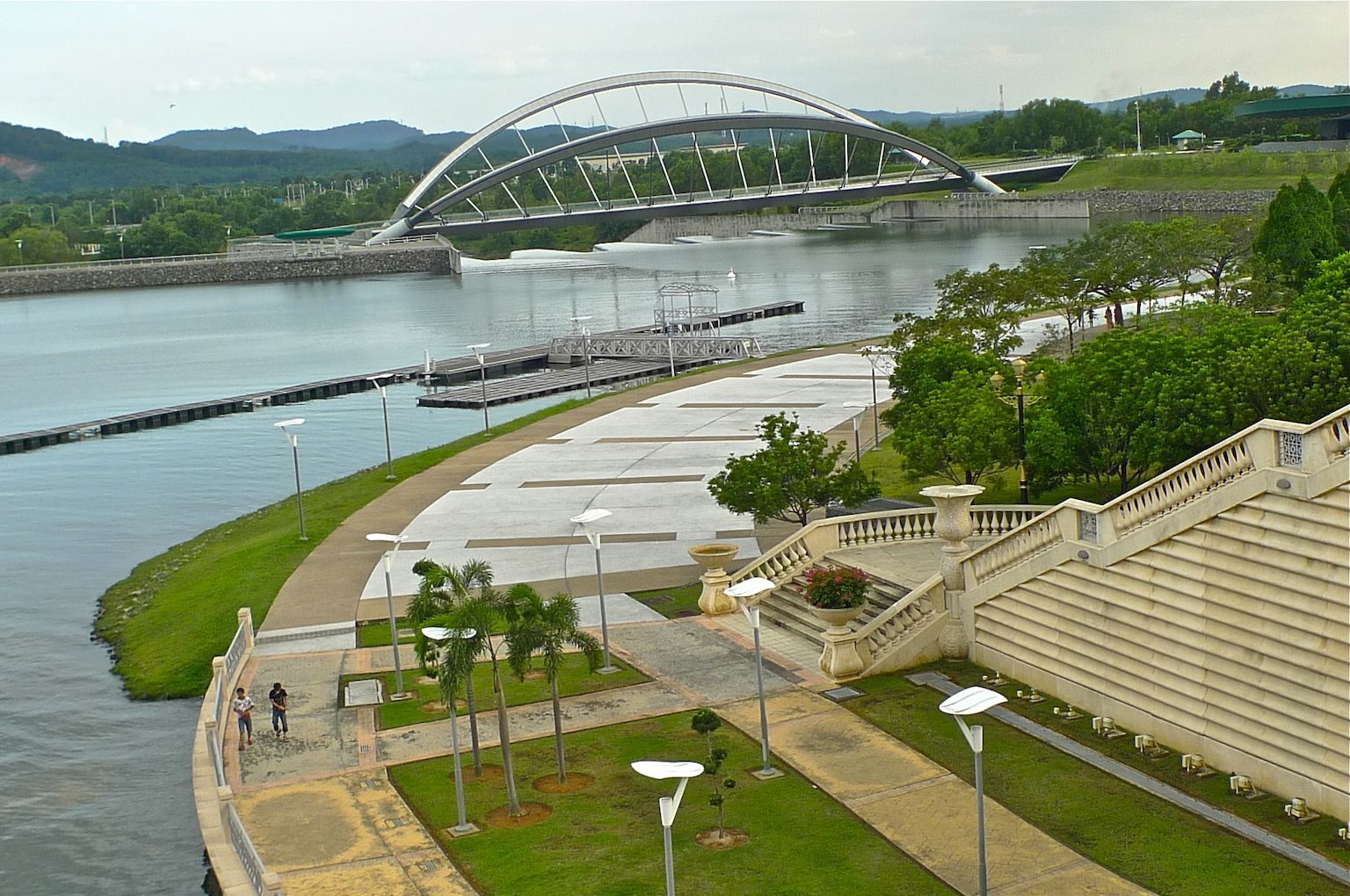 As I walked along the span of the bridge, the PICC building came clearly into view in front of me.
I did not walk all the way to Precinct 5. Instead, I turned left and walked down the stairs to see how the underside of the Seri Gemilang Bridge looks like.
Read More >
The Seri Wawasan Bridge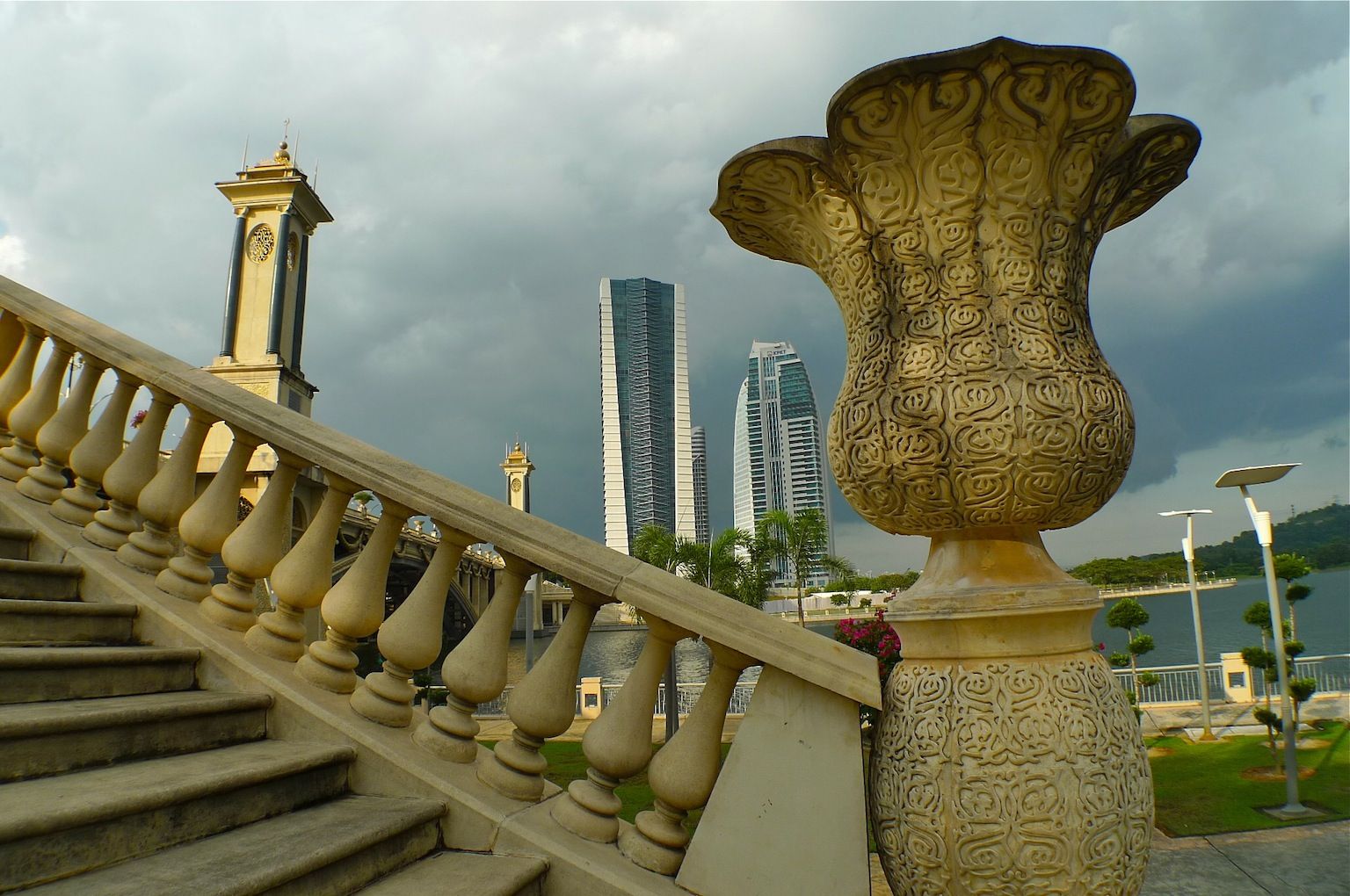 A flower shaped sculpture with intricate designs could be seen as I descended the stairs.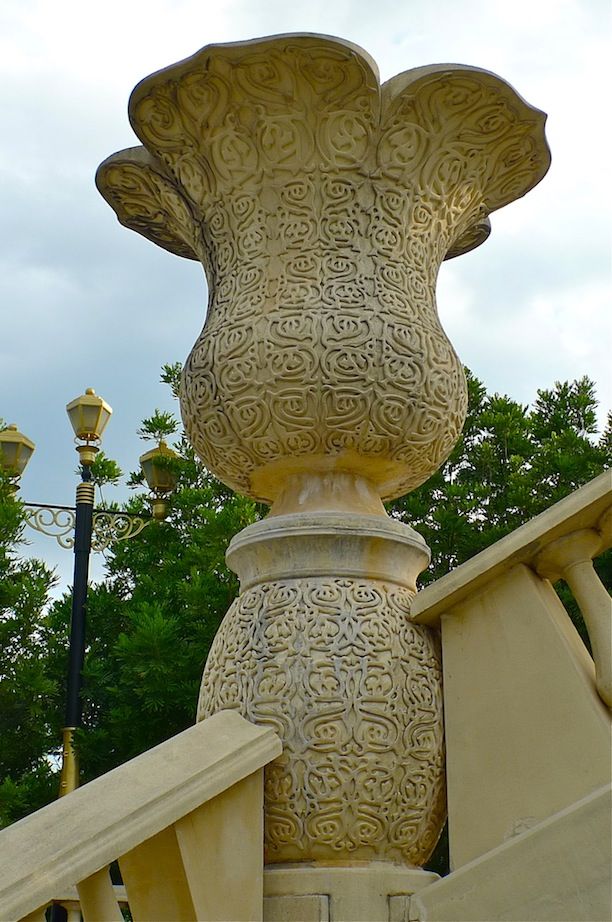 Some tall buildings could be seen from here.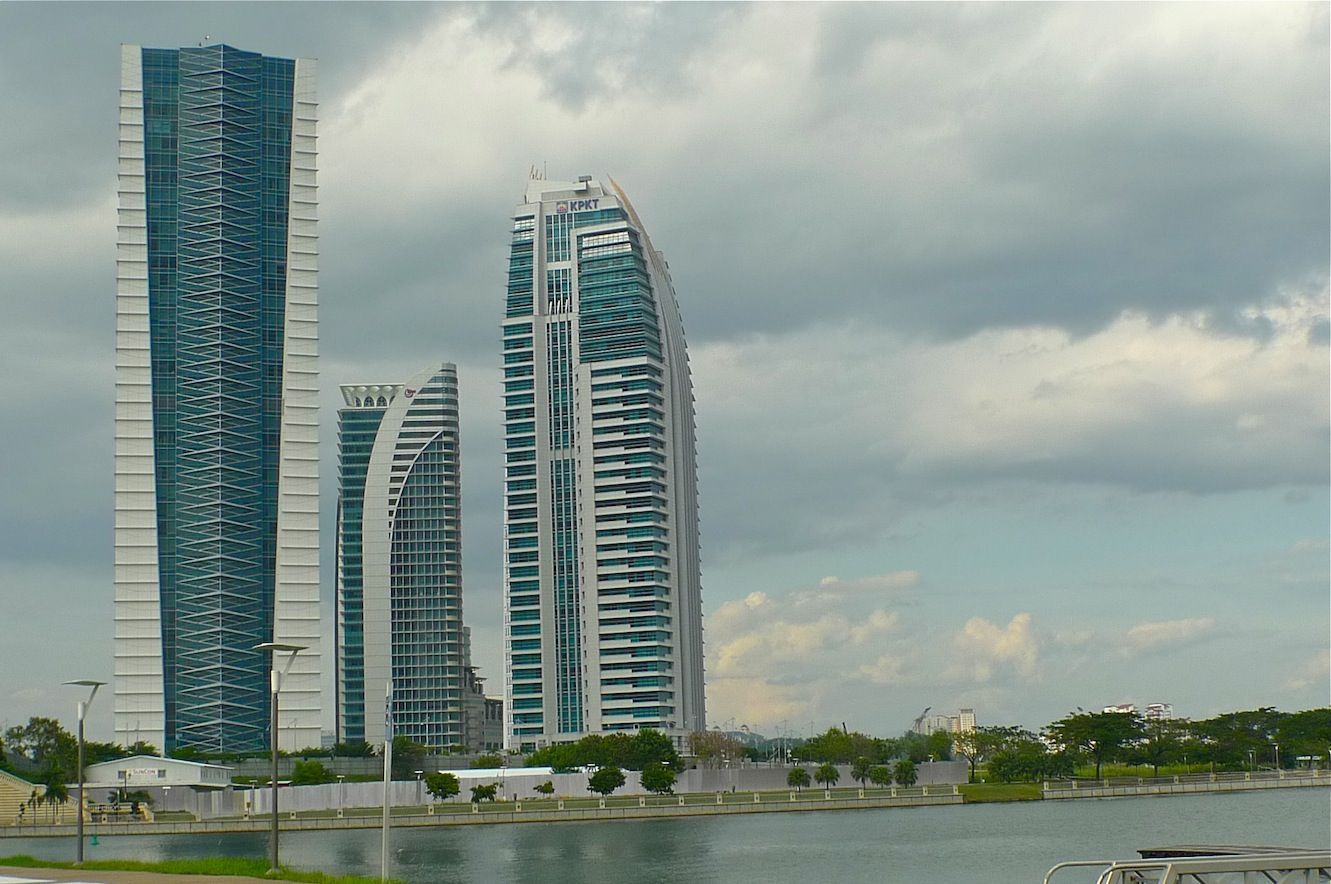 This is how the Seri Gemilang Bridge looks like. I was walking up there on the bridge moments earlier.
Do you like the design of this bridge with its tall towers and special lamp posts?
There were not many people around while I was there, which was good as I had the freedom to take as many photos as I like without any hindrance.
The view from under the bridge.
It's not everyday that I get to stand under a huge, majestic bridge.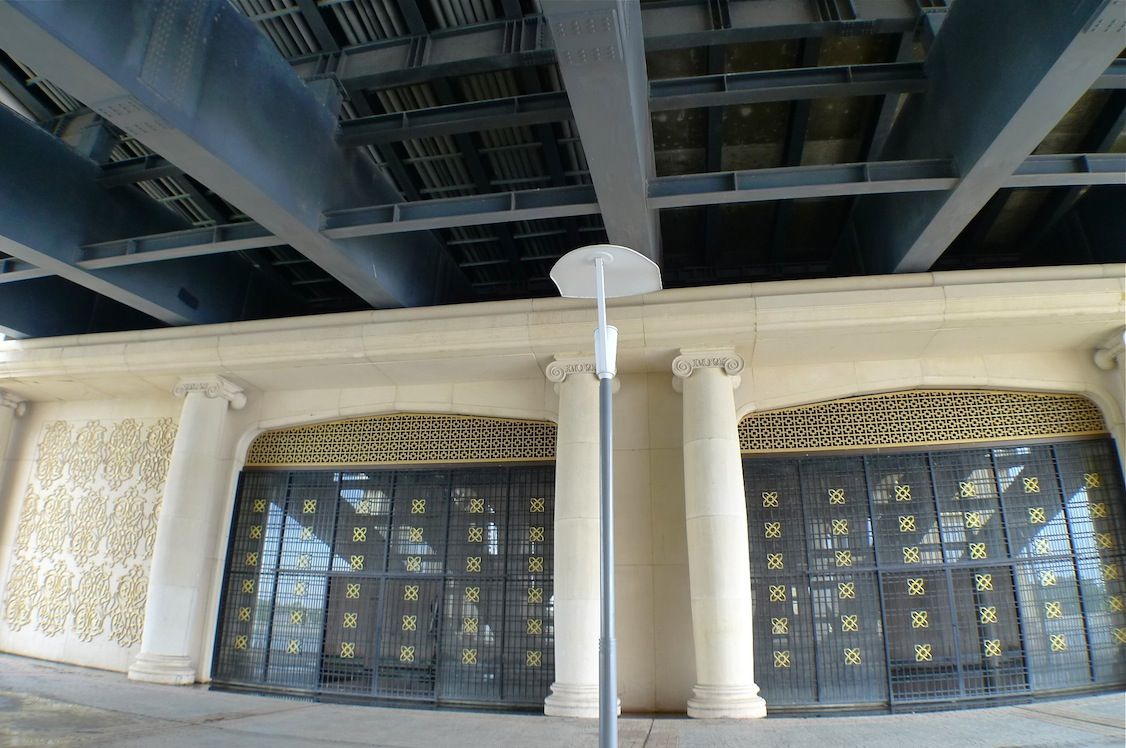 Not sure what you call those U-shaped structures at the side of the bridge, but I thought they gave the bridge its character.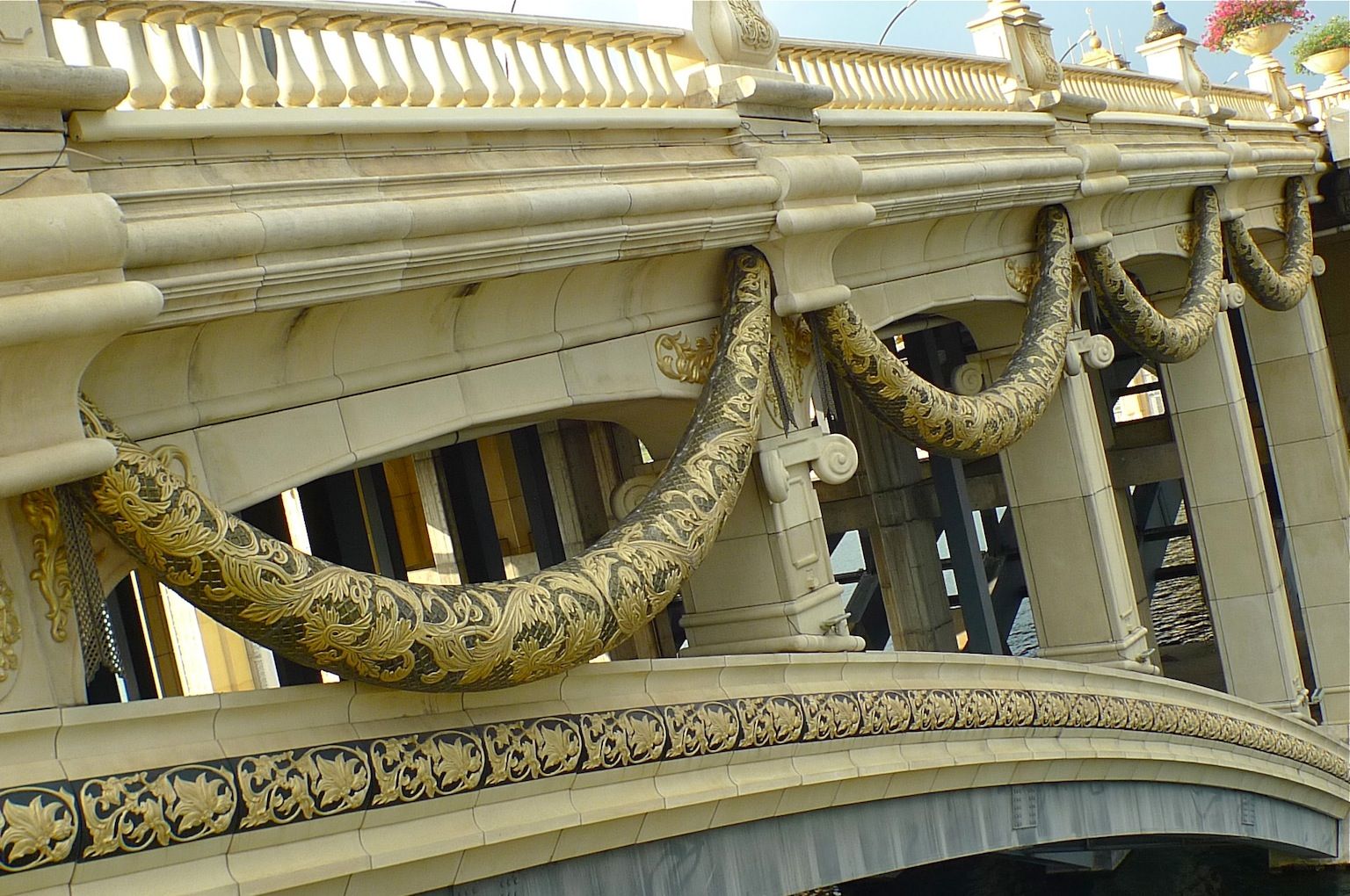 The structures have some intricate patterns on them.
The special looking lamp post viewed from below the bridge.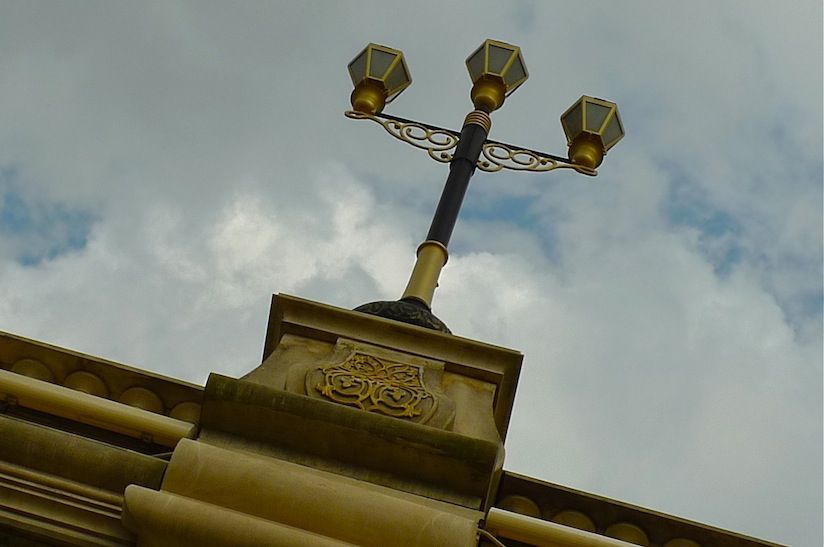 Having taken enough pictures, I went back up to the bridge.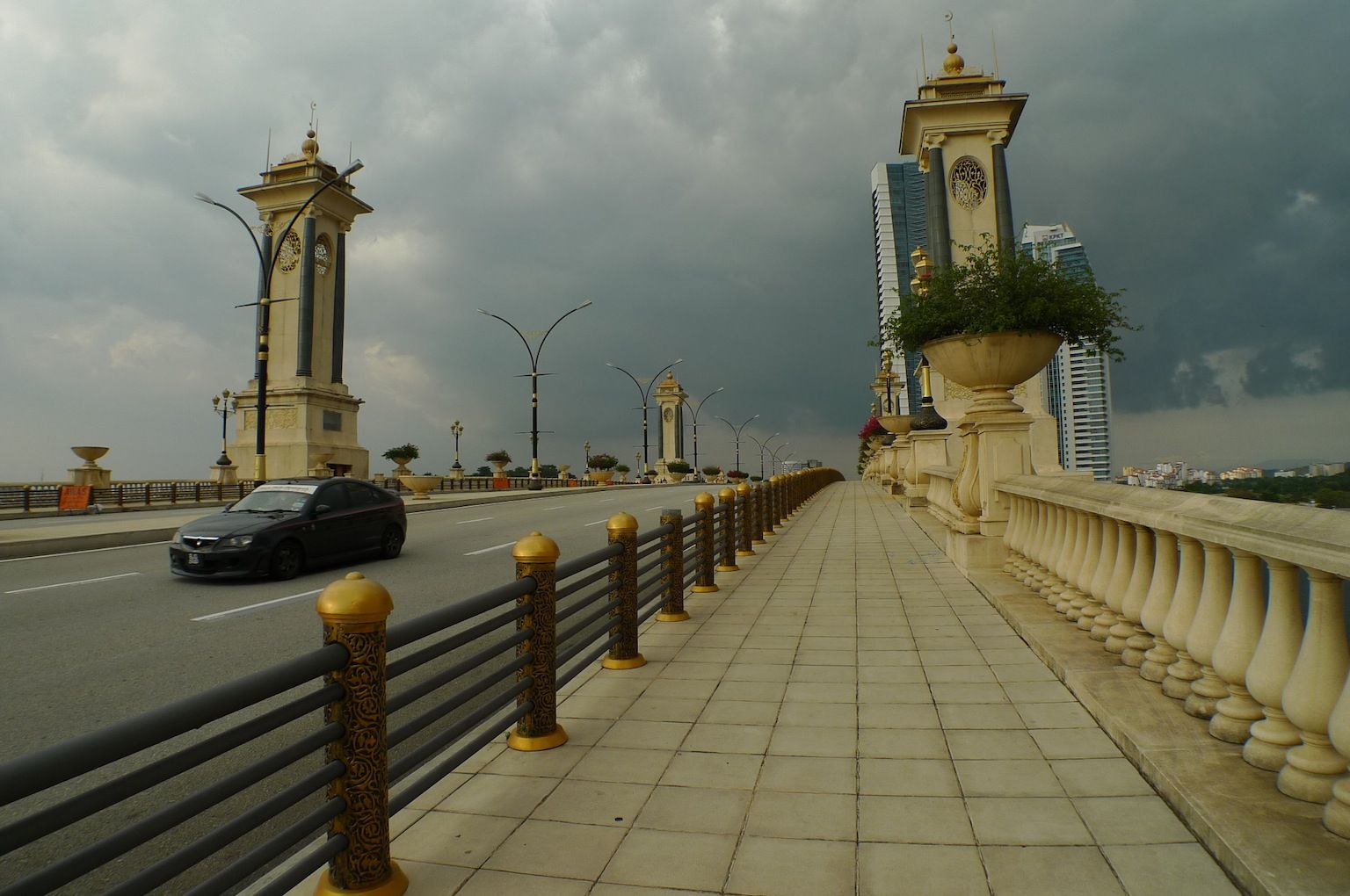 The Seri Gemilang Bridge looks pretty grand with its dual three-lane carriageways.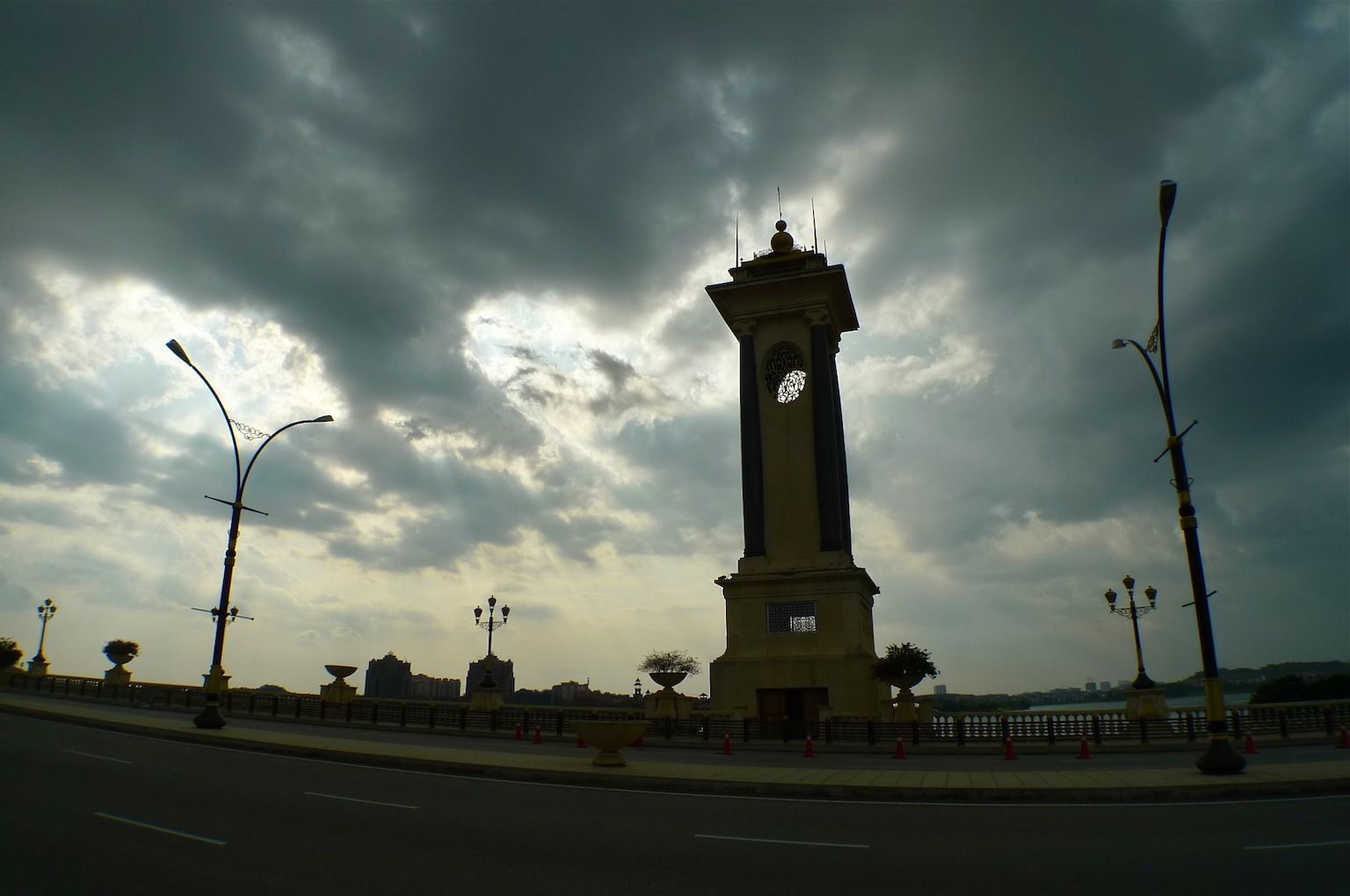 Coming Up Next in Part 3 : Pedestrian Bridge