With
Christmas Day
just less than 2 weeks away, shopping malls in the
Klang Valley
have came up with a variety of
Christmas decorations
.
I was at Pavilion KL and as usual, their Christmas decorations did not disappoint.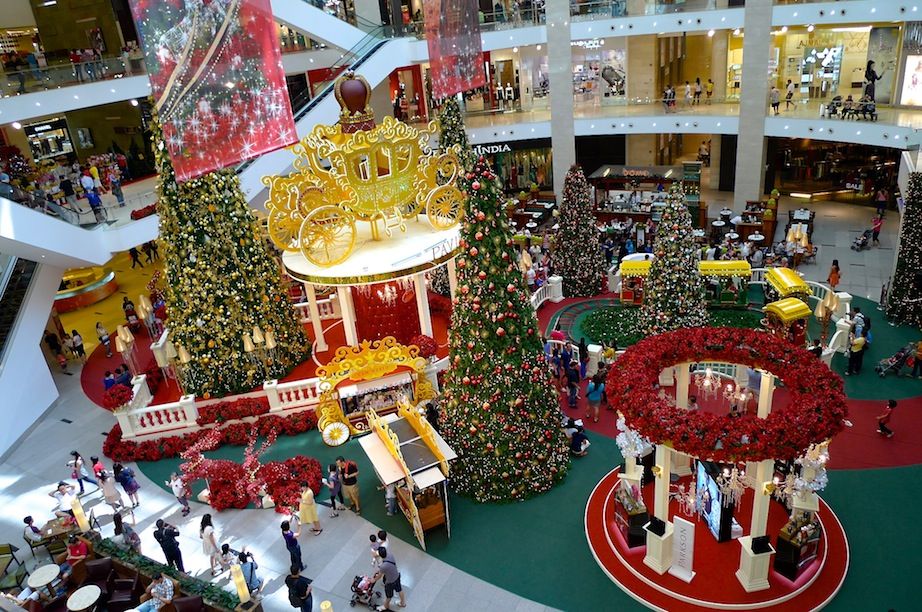 The theme this year is 'Bedazzling Christmas'.
The highlight must be the bedazzling giant crystal carriage in the middle of the Centre Court!
This beautiful carriage is said to be embellished with over 5,000 Swarovski elements!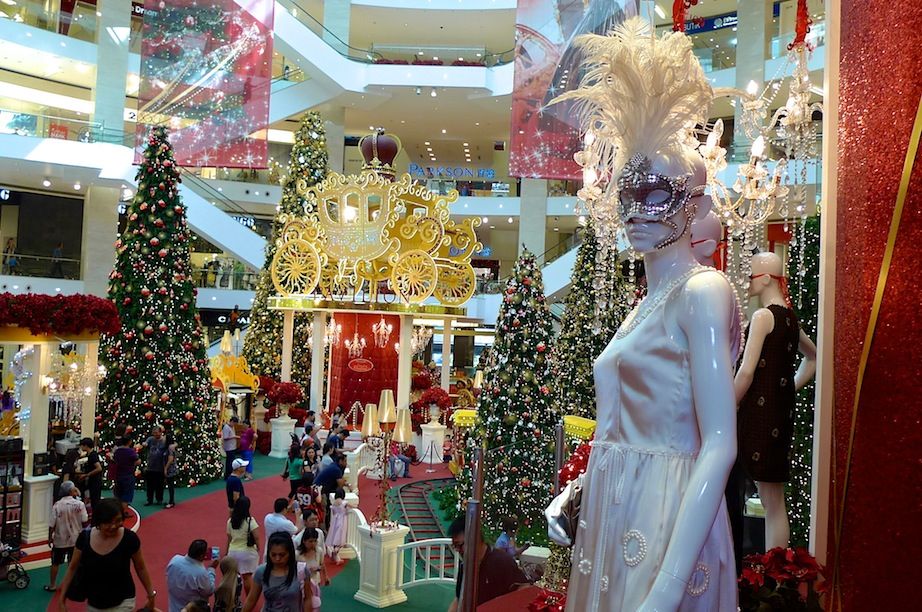 I like this mannequin with the mask.
More mannequins to highlight the different fashion.
Tall Christmas tree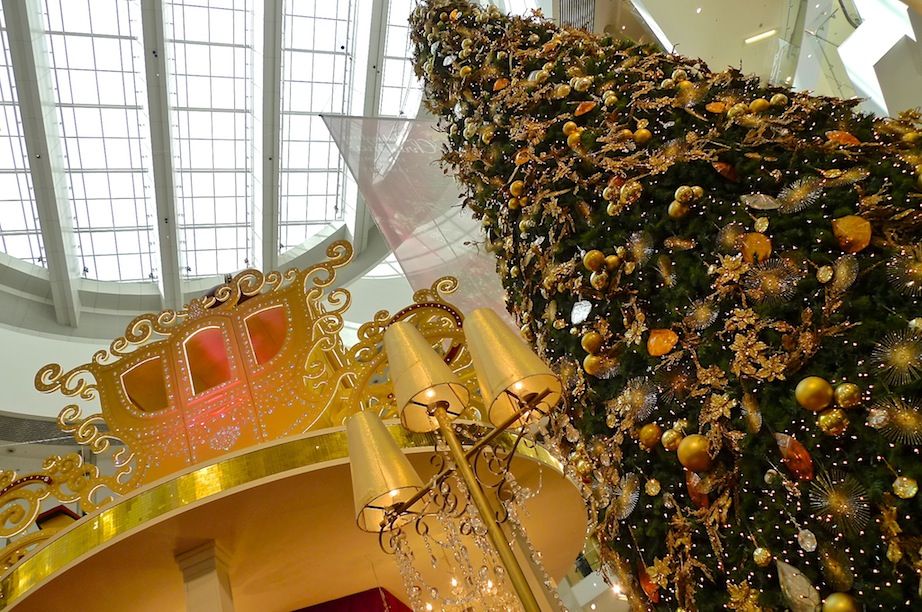 Children and adults seemed to be eager to queue for this train ride. I was not so keen!
If not mistaken, it is RM5 per ride.
A stone's throw away from Pavilion is
Farenheit 88
which has 'Pop Up Christmas' as its theme this year.
The highlight is none other than the famous Doraemon which seems to be everywhere inside the mall.
If you are a Doraemon fan, this is the place to visit, especially the Doraemon Pop Up Store!
Want to catch angels blowing trumpets? Then just stand in front of
Starhill Gallery
and you shall see them : )
Inside Starhill Gallery, more angels can be seen 'flying'.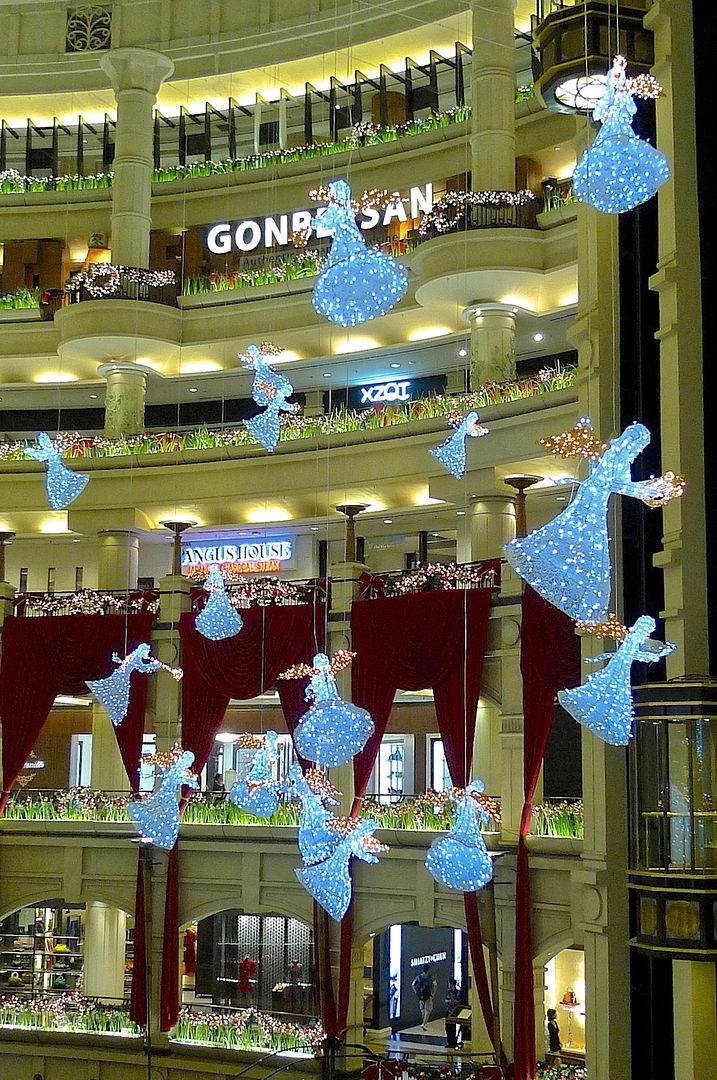 How do you like these angels to brighten up your Christmas shopping?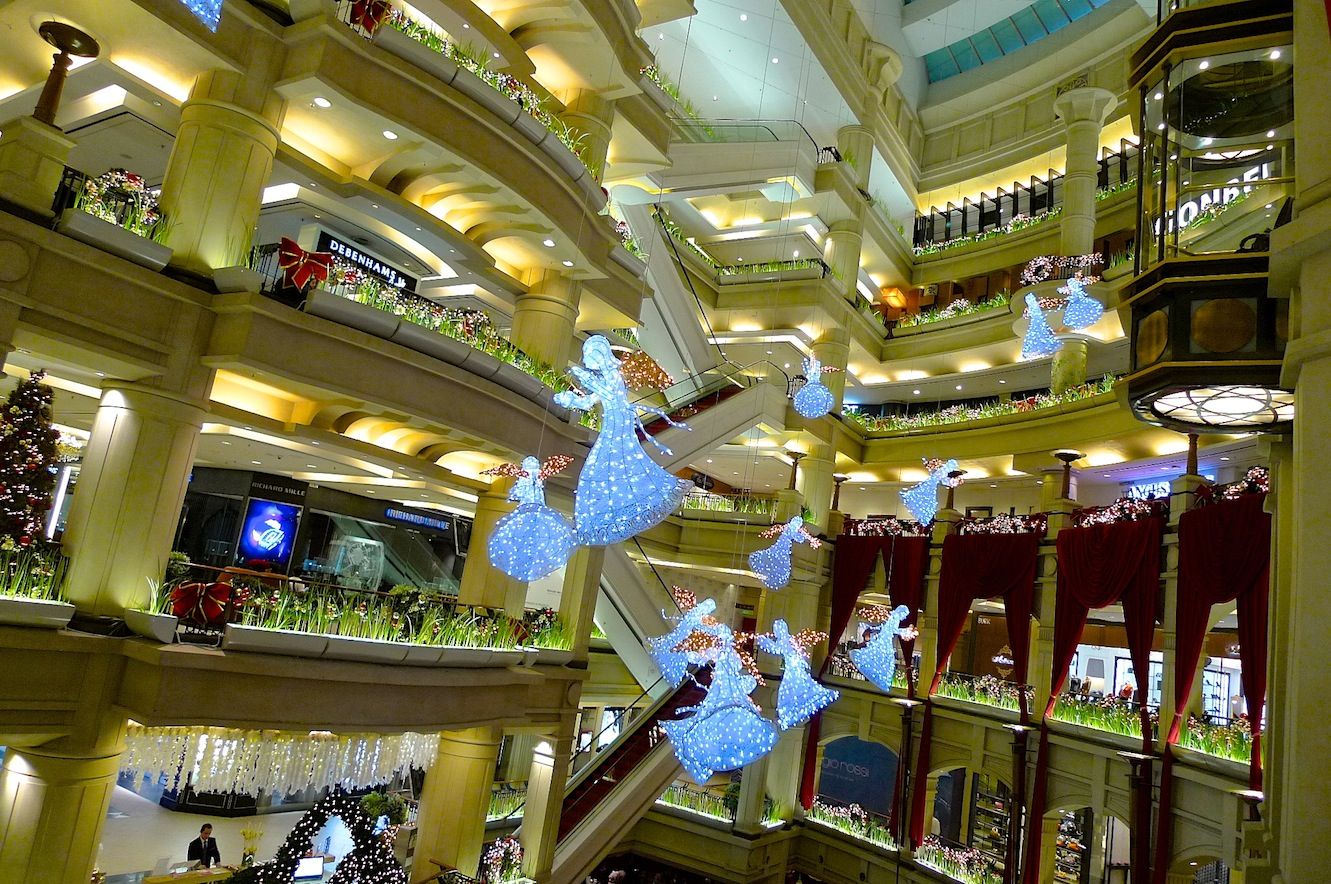 A closer shot of an angel blowing the trumpet.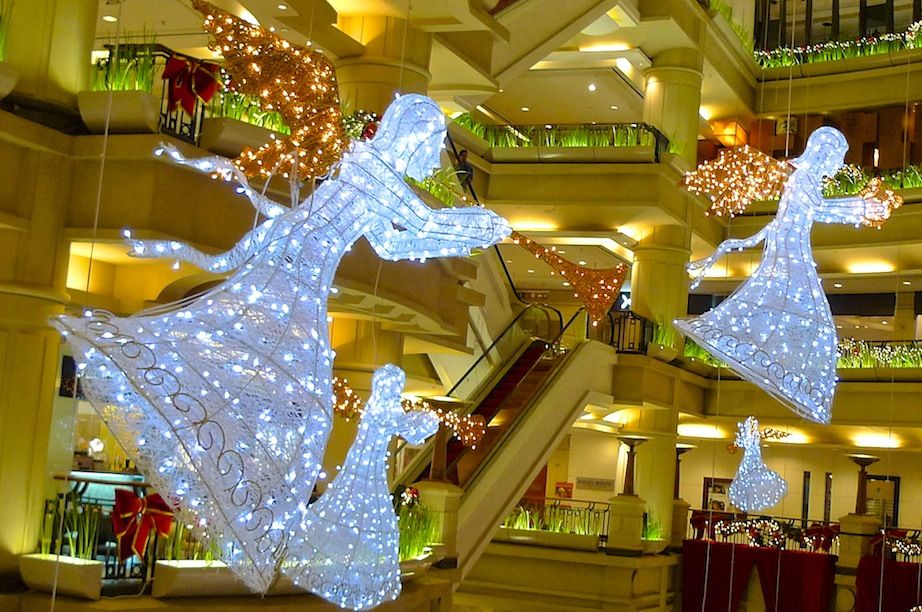 The Christmas decorations at
Berjaya Times Square
is probably one of the most interesting that I have seen this year.
As you enter from the main entrance of this mall, you will see toy soldiers flanking on both sides as if to welcome you as you walk towards the gateway to
Santa's North Park
.
I thought the toy soldiers gave it a different Christmas feel.
Once you get past the toy soldiers and the gate, don't miss the tall Christmas tree in the center. By the way, I like that gate arch with reindeers on top. Can you see them?
But what's more interesting is not the Christmas tree but the Santa's North Park itself!
Look at these characters!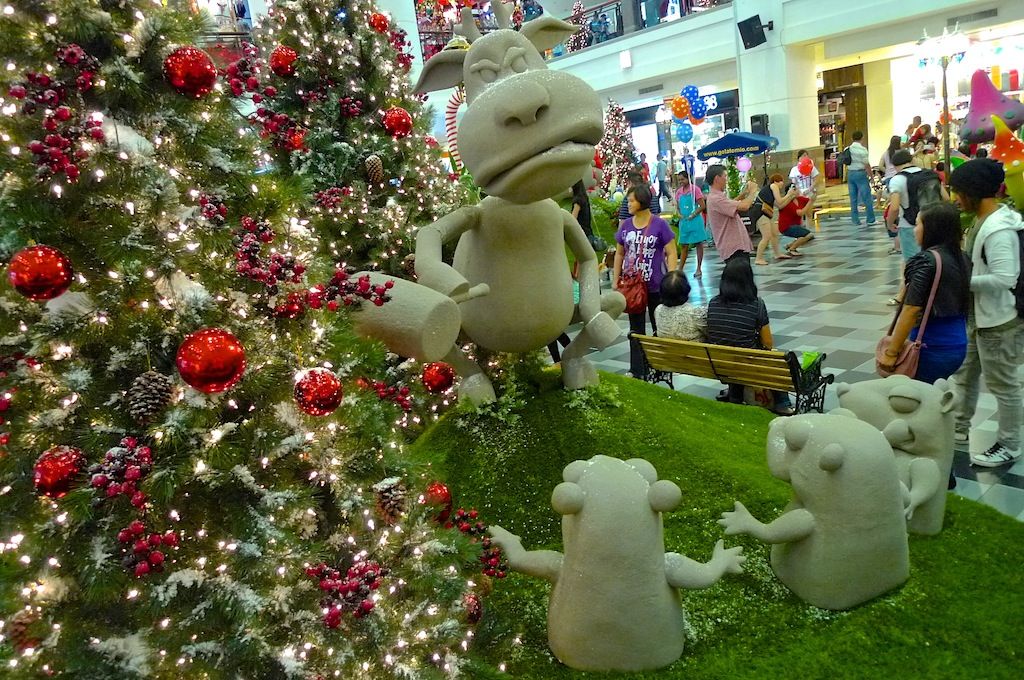 Why is this reindeer so grumpy?
And who are these three creatures?
Now this is pretty cute!
It's like they are having a conversation!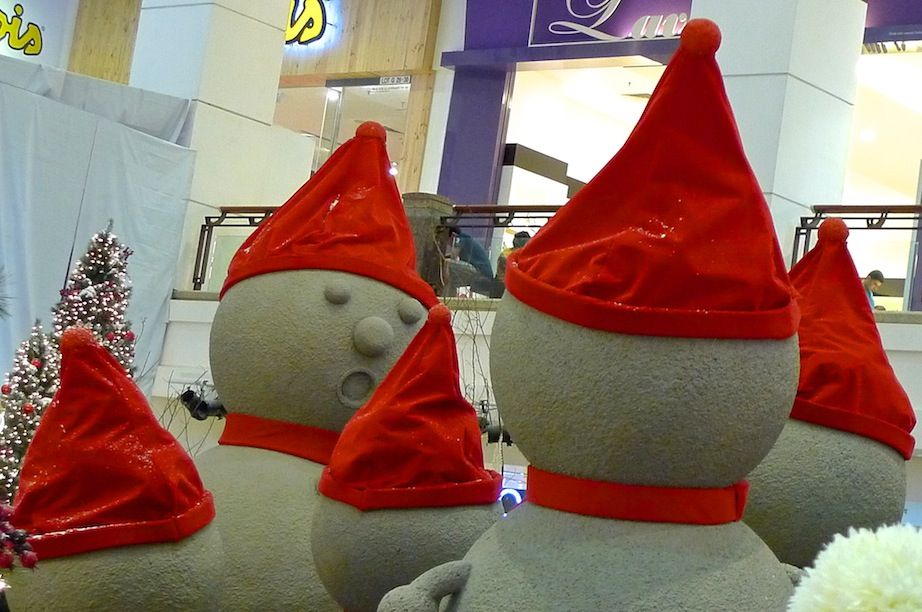 The expression on their faces are amusing.
Are they cute or what? : )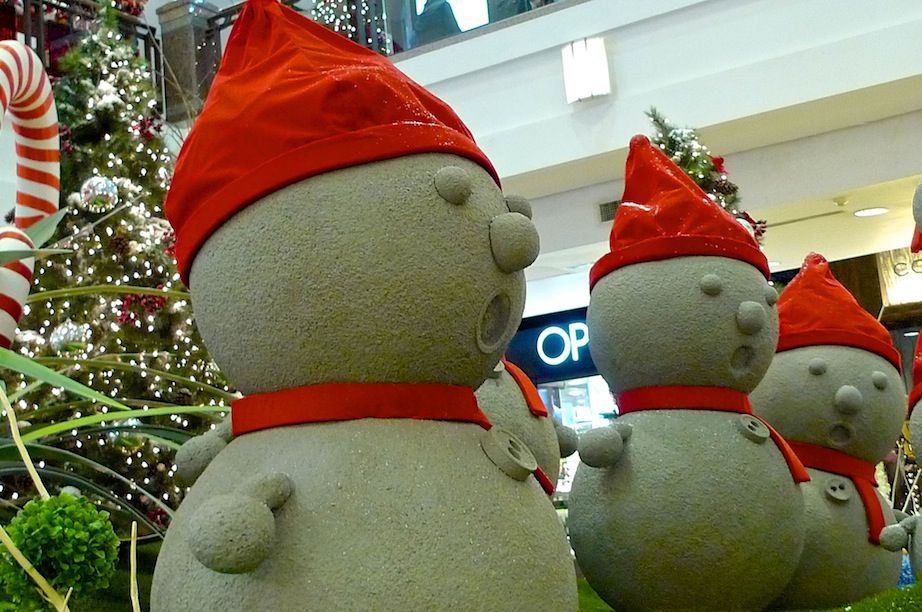 A couple of rabbits?
Bears?
A lonely reindeer daydreaming?
The reindeer from the front view.
I love these gingerbread men! Somehow, gingerbread man always evoke in me the Chrismassy feeling. No wonder I love them!
Which of these Christmas decorations you like best?
Don't miss Part 2 where I shall cover more Christmas decorations at other shopping malls in the Klang Valley. To be continued .....