During our 3rd day in
Hong Kong
, my friend and I visited the famous
Wong Tai Sin
Temple (
黄大仙祠).
We started the morning with a yummy
dim sum breakfast at Dao Xiang
in Mongkok, before taking the MTR and alighted at the Wong Tai Sin MTR Station.
From the station, it was just a short walk to the temple. Located at the northern part of Kowloon, Wong Tai Sin Temple is famous for the many prayers answered. I was told that many Hong Kong celebrities were actually spotted at this temple.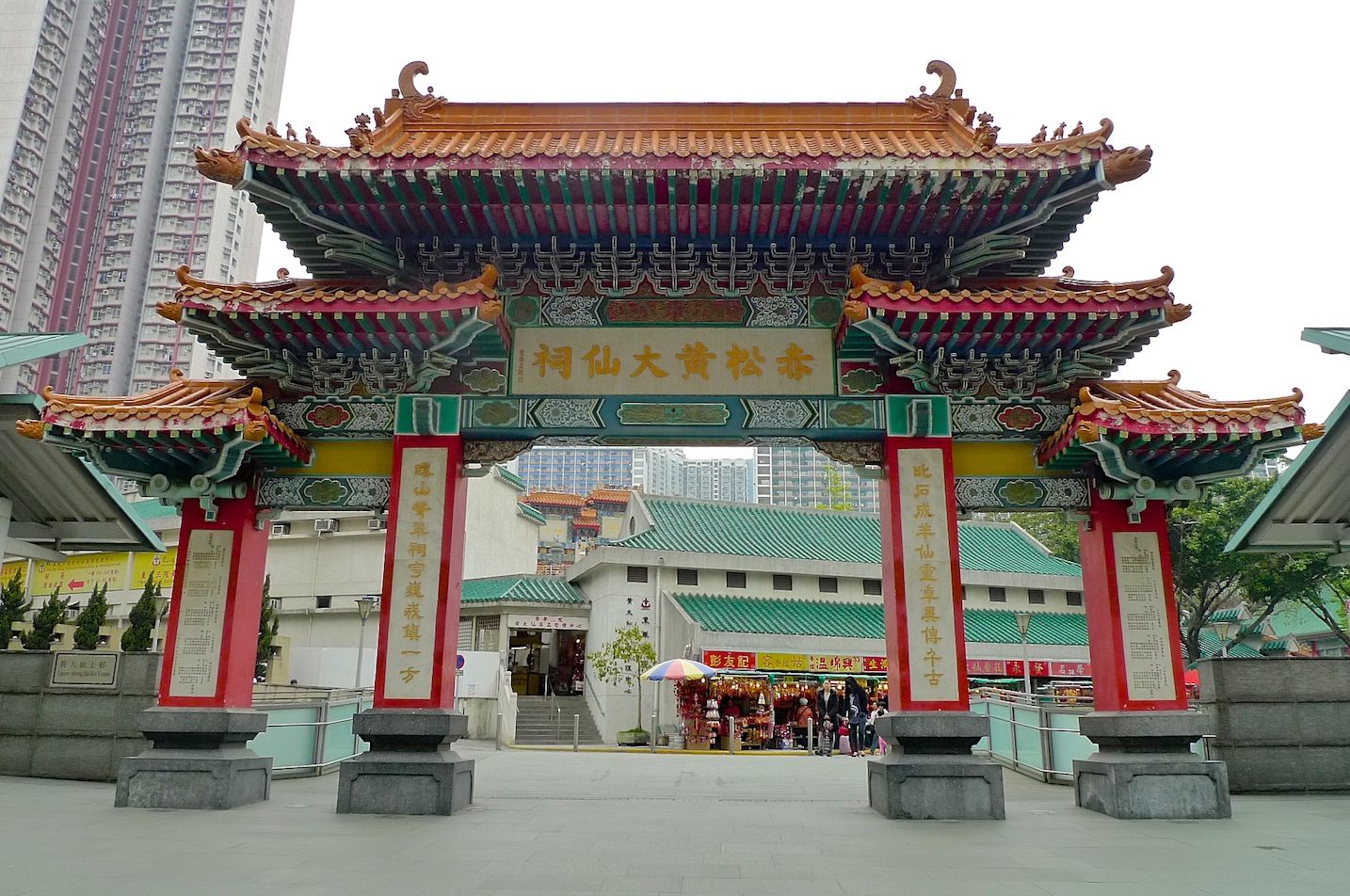 This is the front entrance to the temple. However, we did not enter through this gate but was directed to enter on the left.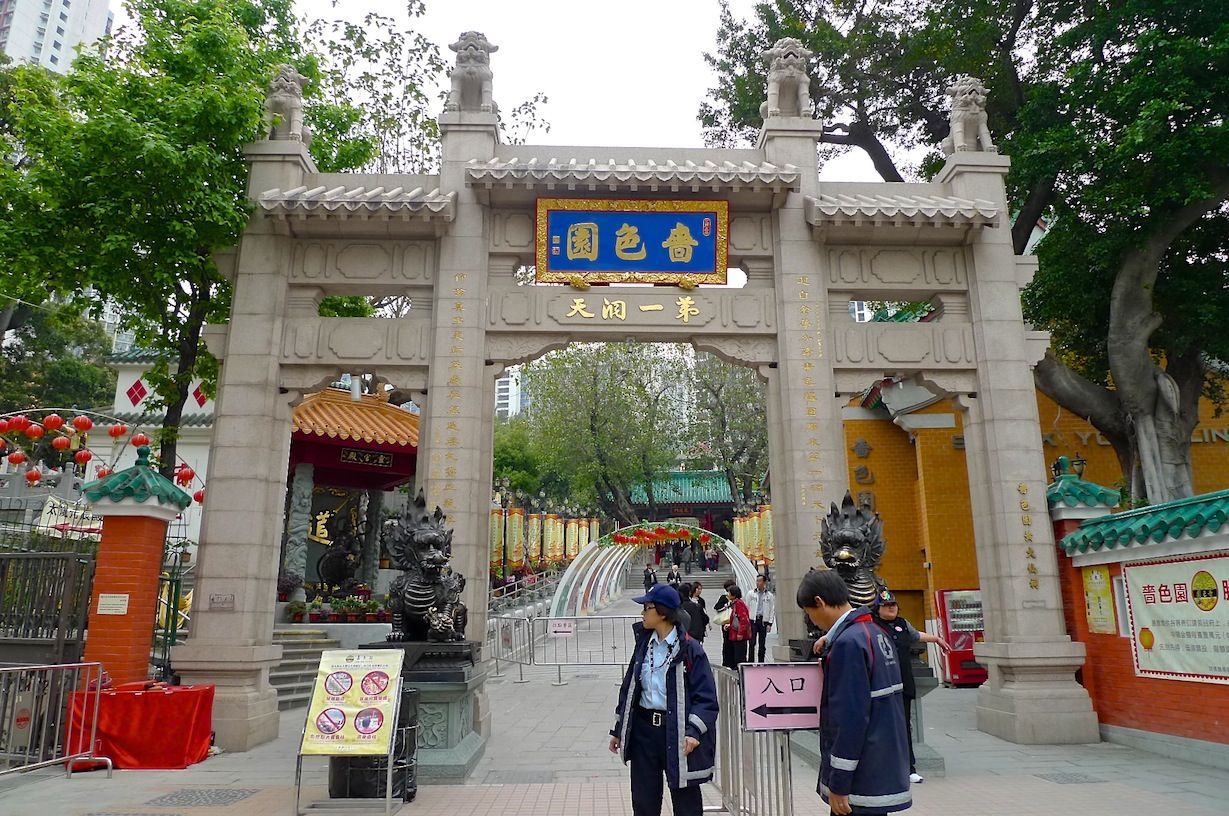 One of the brass dragons guarding the entrance.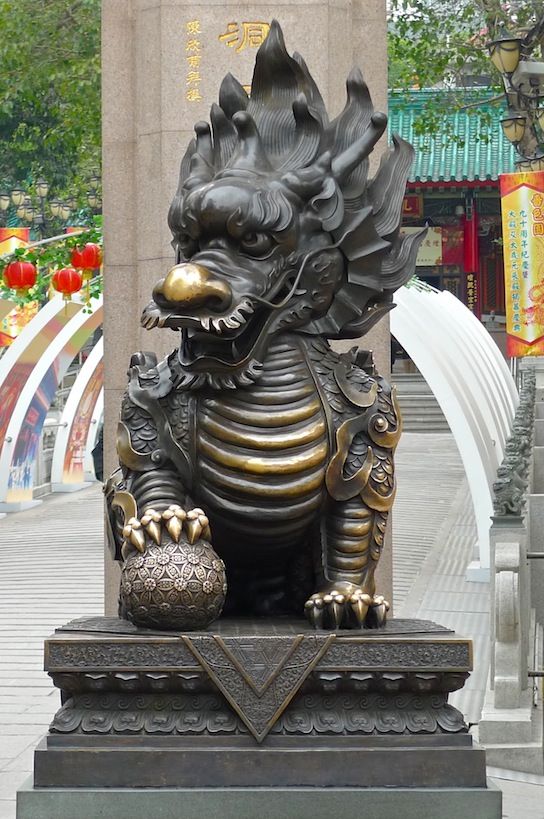 The brass dragon from the side.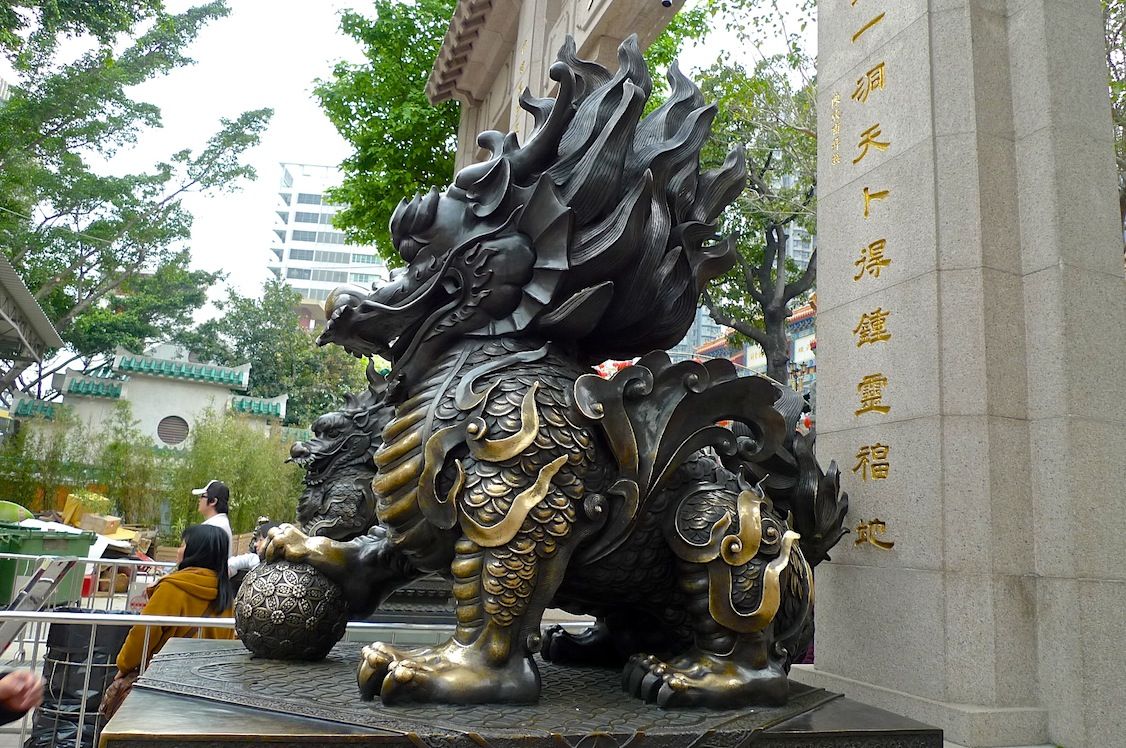 Lion statues at the top of the entrance structure.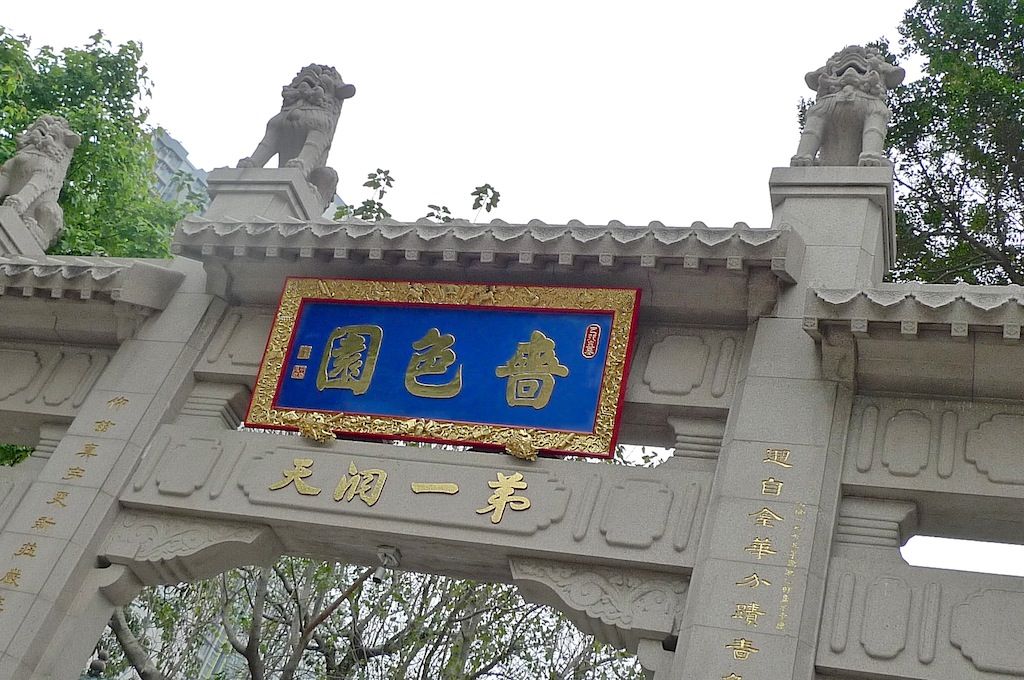 Wong Tai Sin Temple is managed by
Sik Sik Yuen
, a Taoist organization in Hong Kong. They had set some rules to be observed here.
Large incenses not allowed.
Ingots and candles are not allowed.
Just light up a small bunch of incenses.
Hold up your lighted incenses.
Donation boxes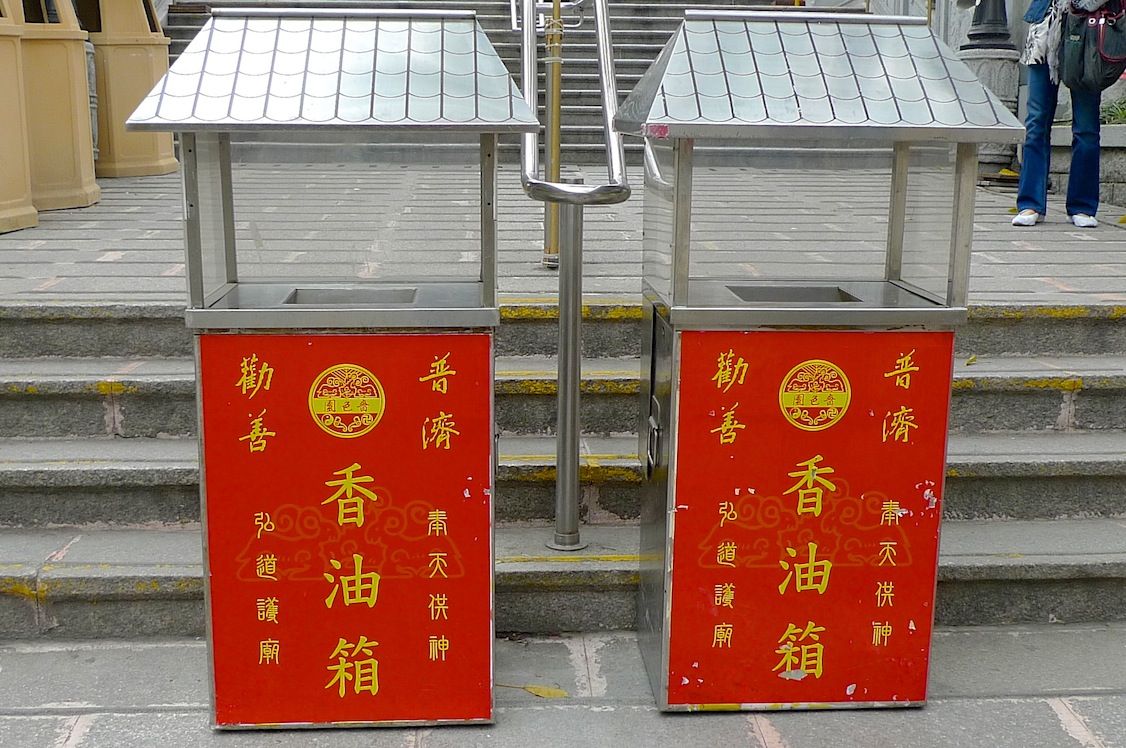 The steps leading up to the main temple area.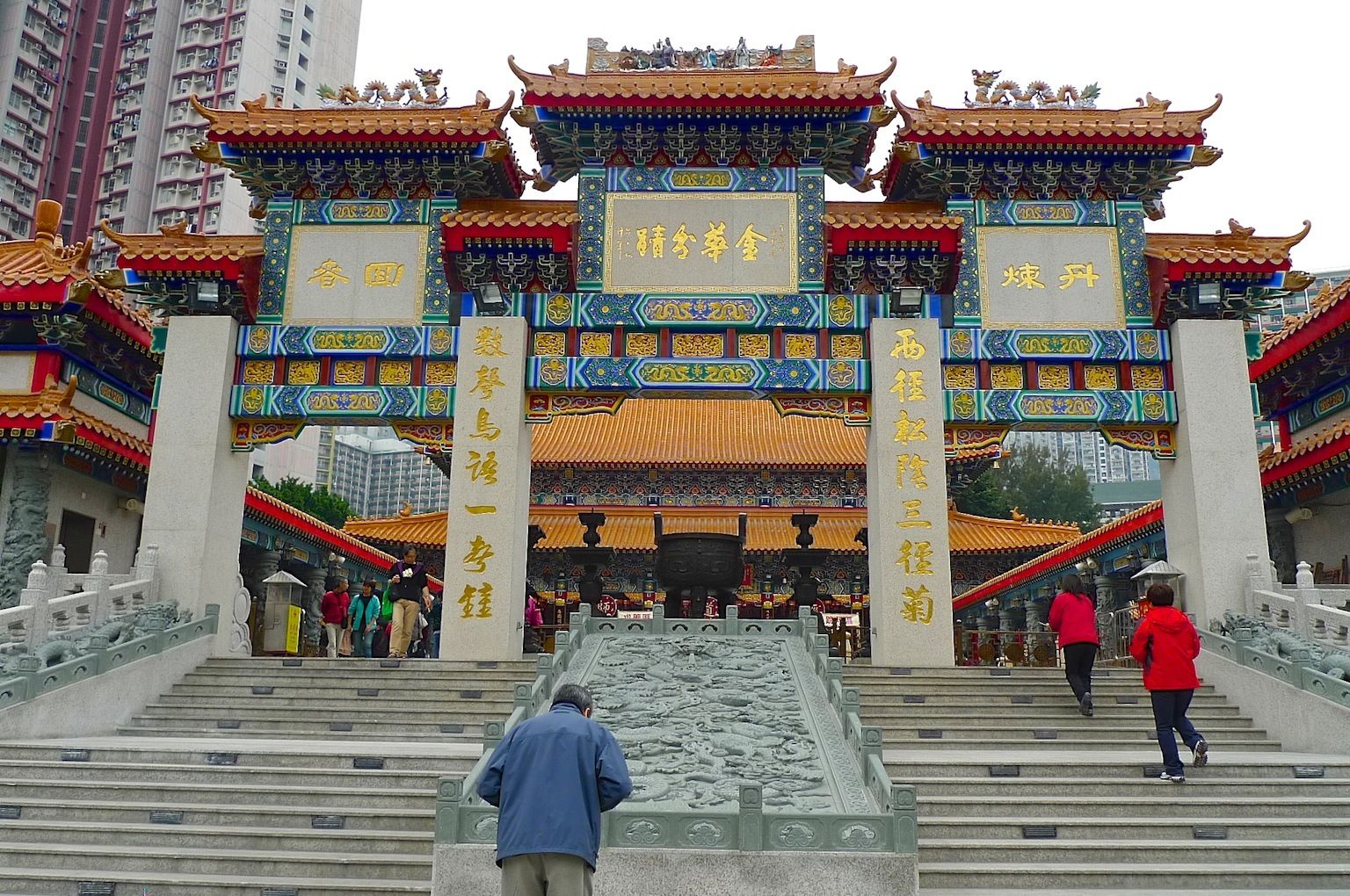 I love this beautiful scene of the temple with the totem pole and the high rise buildings in the background. Looks so grand!
I am not sure what you call this structure, but I shall call it a totem pole. Beautifully carved with dragon curling round and round!
I love the architecture and the carvings at Wong Tai Sin Temple. Simply awesome!
However, the day was rather cloudy and it was not good for photography.
Love the vibrant colors!
Looks majestic from here.
Having climbed the steps and reached the top, I took a shot of the dragon carvings.
A long dragon at the side of the stairs.
At the top, there were many devotees kneeling in prayer.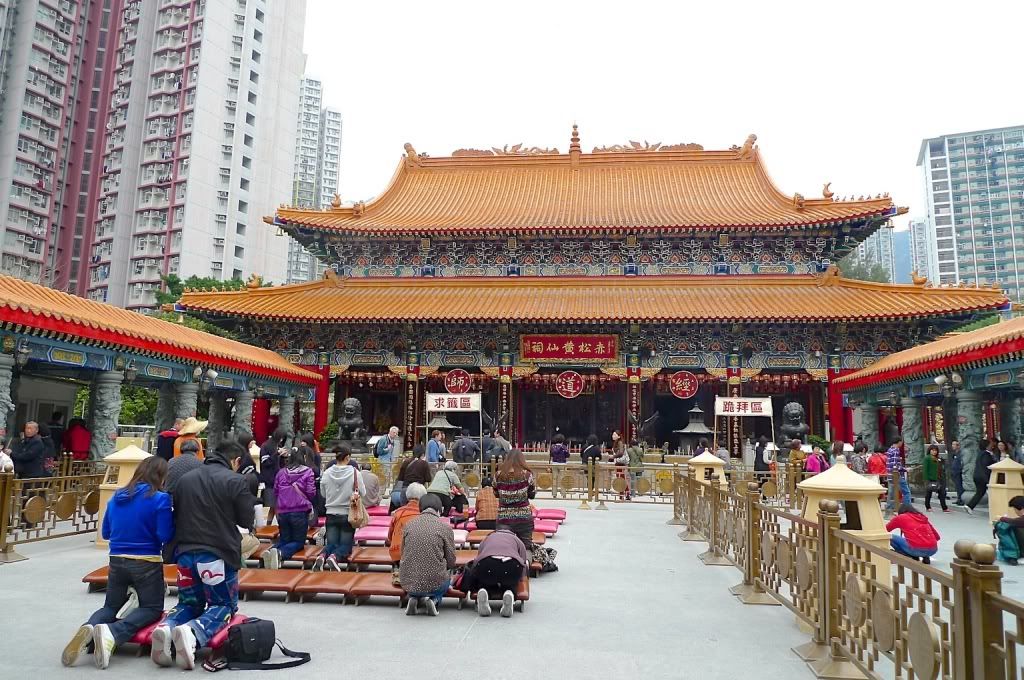 I took pictures of the beautiful carvings and deities on the wall.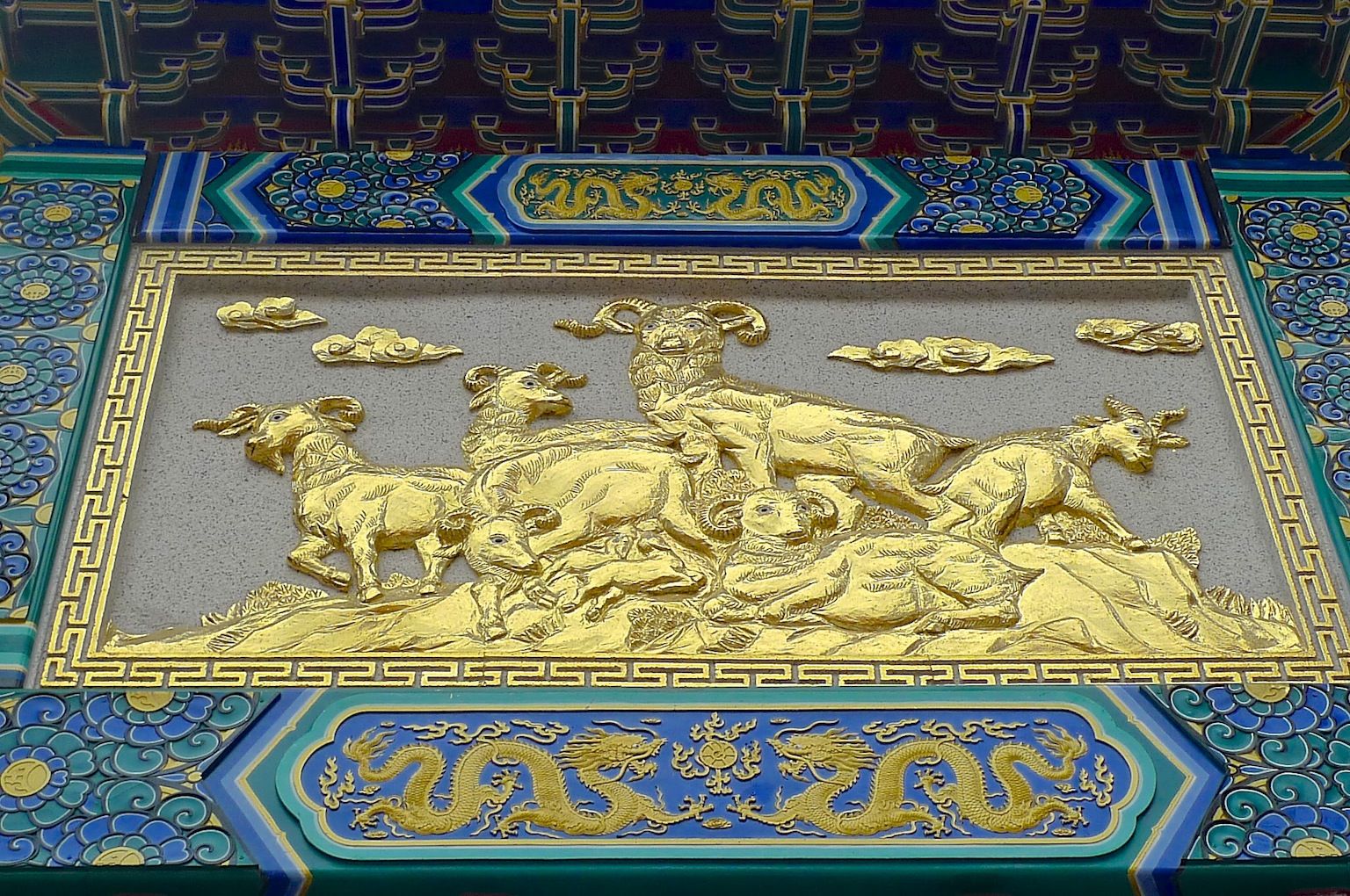 I would say that the architecture and carvings were really amazing!
I like this!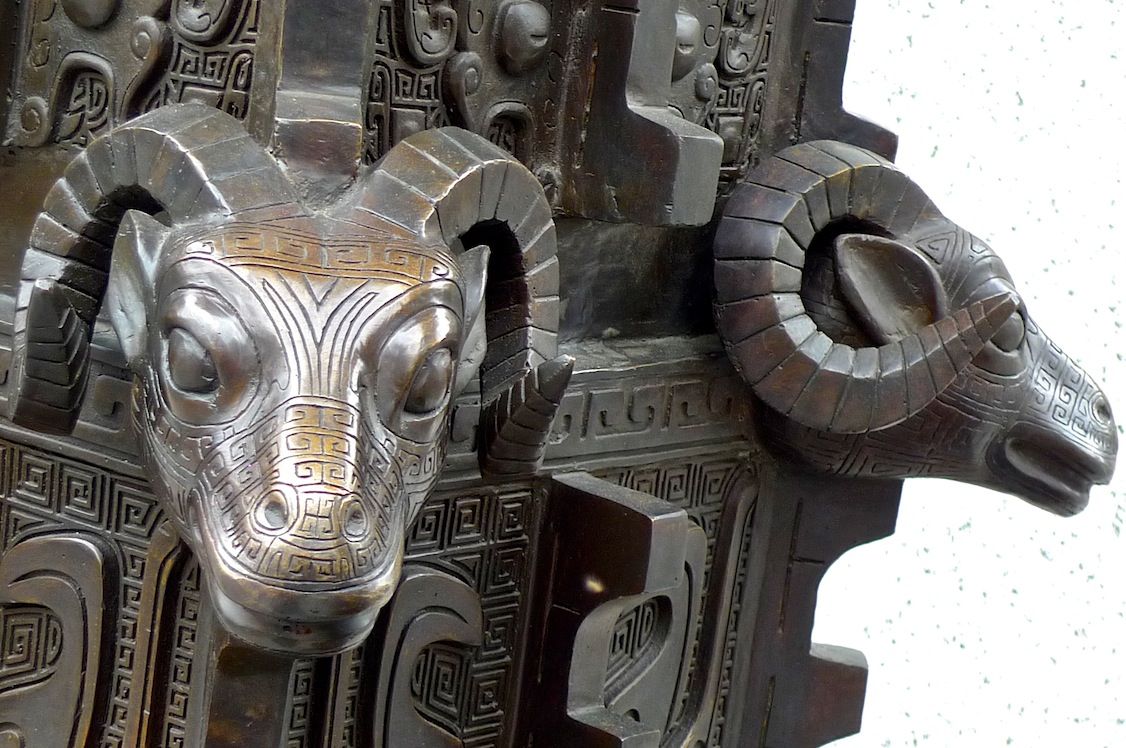 More deities on the wall.
A lot of people, including tourists come to this temple to have their fortunes read. Most locals come here to
kau cim
, a practice whereby they kneel before the main altar shaking a bamboo cylinder filled with sticks until a stick falls out.
This stick is then exchanged with a piece of paper bearing the same number and the fortune written on the paper will then be interpreted by a soothsayer or fortune teller.
No, I did not
kau cim
or do anything of that sort. I just watched the worshippers lighted the incense and did their prayers.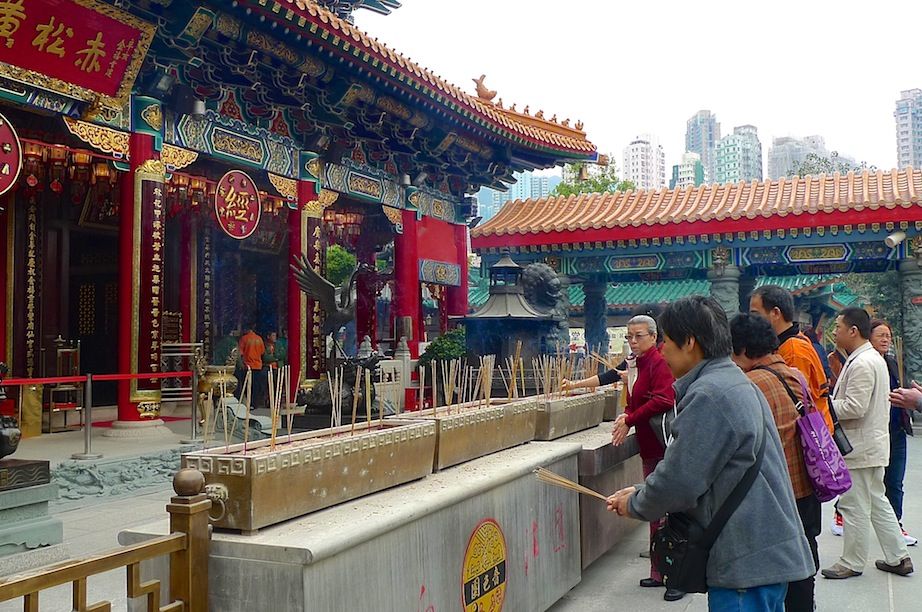 Do you like this bronze lion guardian?
I have more pictures to show but they will make this post way too long and possibly difficult to load. So, let's just end it here for now, shall we?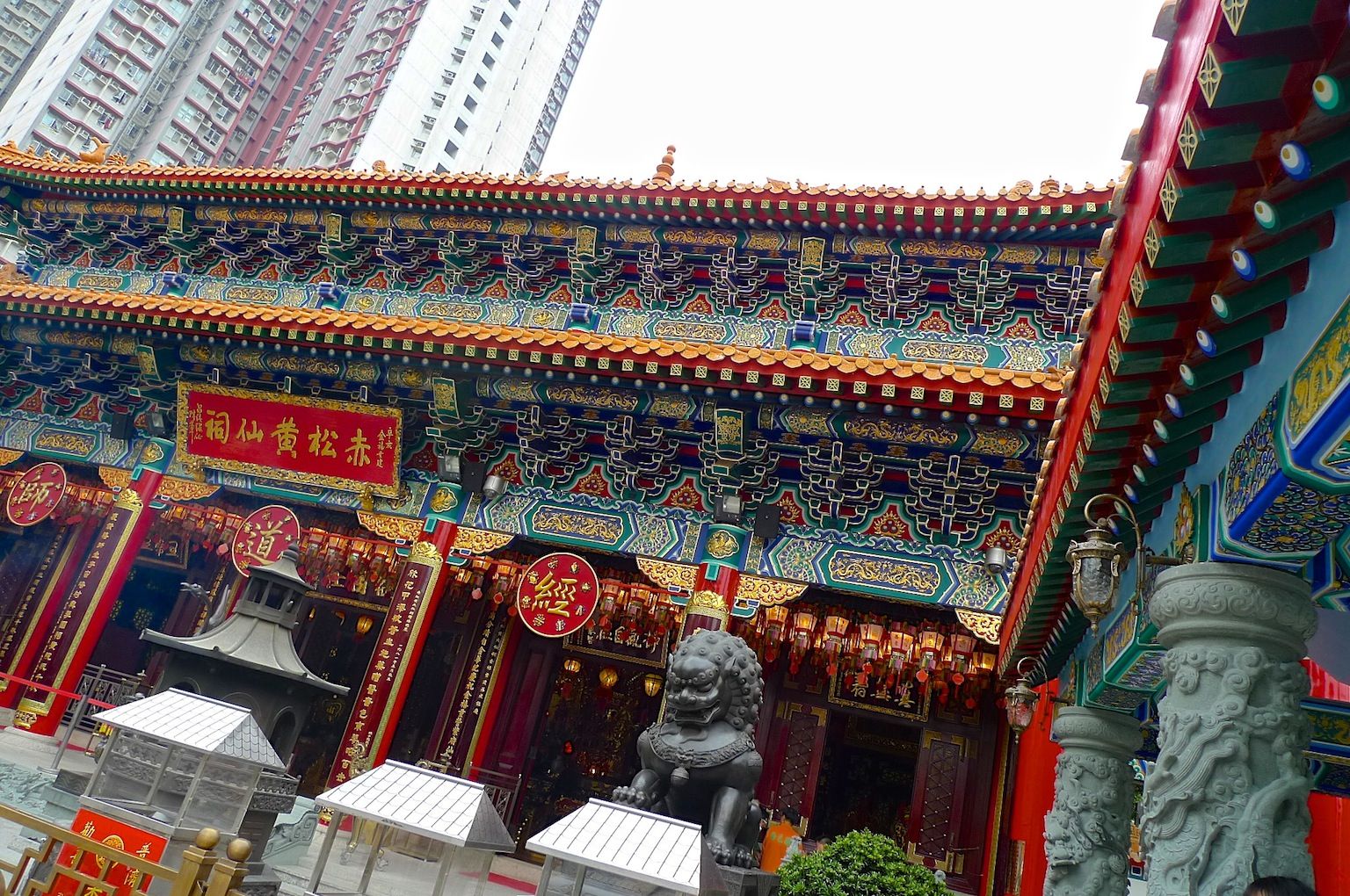 To be continued ....