Today is an exciting day for all Malaysians.
Why? Because I am giving away a free RM100 Jusco voucher. Haha!
OK, maybe that is not exciting enough but that's all I can afford for now. LOL! But more about this voucher later. What? You think I am kidding?
Yes, what I am really talking about is the badminton finals between Malaysia's Lee Chong Wei and China's Lin Dan at the 2012 London Olympics tonight!
If Chong Wei wins, he will be creating history by bringing home Malaysia's first ever Olympics gold medal! Now that would be a great excuse for a public holiday don't you think so?
Chong Wei kisses the floor after defeating Chen Loong in the semifinal
Of course, I think it's highly unlikely that Chong Wei will win. Come on, look at who he is facing. Lin Dan is currently in top form and in my opinion, he still has better skills than Chong Wei. And Lin Dan had beaten him many times before this. So the odds are definitely in Lin Dan's favor.
Lin Dan

However, I always believe in hope! No one can guarantee how it will turn out tonight. So there is still that small, tiny chance that Chong Wei will throw us a surprise and win the gold medal!
If that happens, he will be getting a whopping RM2 million cash reward - RM1 million from the Malaysian Government via the National Sports Council (NSC) and another RM1 million from local furniture company 3V Holdings Sdn Bhd. In addition, he will also be getting a 12.5 kg gold bar worth RM2 million from gold mine owner Datuk Seri Andrew Kam, plus a lifetime monthly pension of RM5,000 under the NSC scheme. Now who says being a Malaysian sportsman is not rewarding?
But of course, you have to win to enjoy all those rewards! It's all about winning! Cos losing sucks!
And guess what? If Chong Wei really wins that gold medal, two companies will help us all celebrate by giving away rewards to all Malaysians!
Baskin Robbins
will be offering free ice cream from 8pm till 10pm on August 8th and
Macy Home Furniture
will be offering a full refund to 50 percent of its customers who spent RM2,000 or more at its outlets between July 20th and August 1st. For more details, click
HERE
.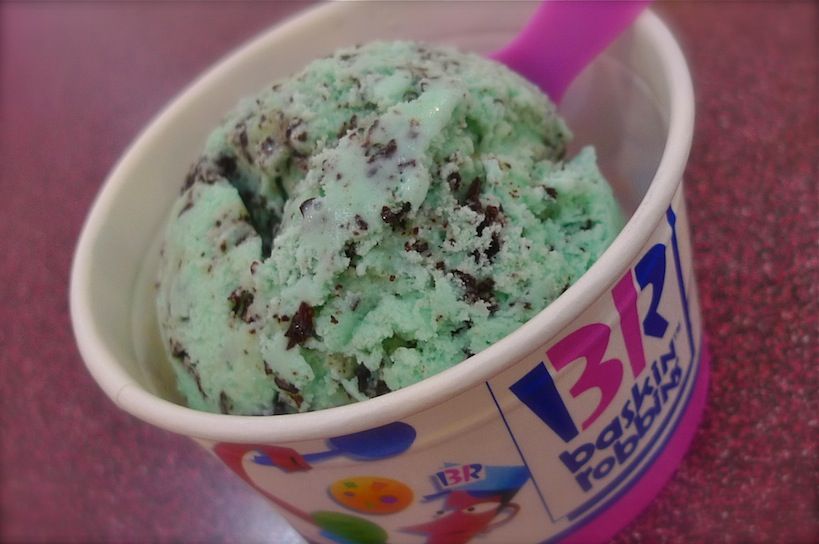 Now, I am actually hoping that more companies will come out with some kind of rewards to celebrate such a grand occasion! Here are some of my suggestions ....
1. Free coffee from Starbucks
2. Free one-night hotel stay at Genting Highlands
3. Free regular pizza from Pizza Hut
4. Free movie ticket from GSC
5. Free book vouchers from MPH
6. One free massage session at Thai Odyssey
7. Free petrol from Petronas
What else do you suggest? Imagine having so many freebies from different companies! It would surely be a grand celebration for us all in this month of August!
Oh, by the way, did you know that Rosmah Mansor, the PM's wife flew off to London last night just to lend her support to Chong Wei? Read about it
HERE
. Hmmm, wonder if she will be doing some shopping there as well! What do you think of her actions? Now, now, now, I can see some of you rolling your eyes. Haha!!
Photoshopped image of Rosmah
OK, now back to my offer of the free RM100 Jusco voucher. If Lee Chong Wei wins the match against Lin Dan tonight, one of you, my dear readers, will win this voucher!
But there's a catch of course. You will need to leave comments for this post. EACH comment will entitle you ONE entry into the Lucky Draw. So the more comments you leave here, the higher your chances are at getting picked to win that RM100 voucher!
The rules ....
1. Leave as many comments as you like, but the comments must be related to this post.
2. Comments that are shorter than 5 words are not considered valid.
3. Contest closes at 8pm sharp (Malaysian time) tonight. Any comments left after that time will NOT be entered into the Lucky Draw.
4. This Lucky Draw is open to Malaysians only.
5. In the event that Malaysia did not win the Olympics gold medal, the Lucky Draw will still be carried out as usual, but the winner will win a special gift instead. Needless to say, this gift will not be worth RM100
Have fun watching the badminton match tonight. I hope Malaysia will win! Good luck to all you commenters! But mostly, Good luck to Lee Chong Wei!!