This is a long overdue post.
Remember I complained about the horrible dinner I had at
Ritz-Carlton
in KL during Chinese New Year early this year? Read
HERE
.
Well, I was invited to dine at the
Li Yen Chinese Restaurant
in Ritz-Carlton a month or so later with a group of friends, some of them bloggers. We were given a private room.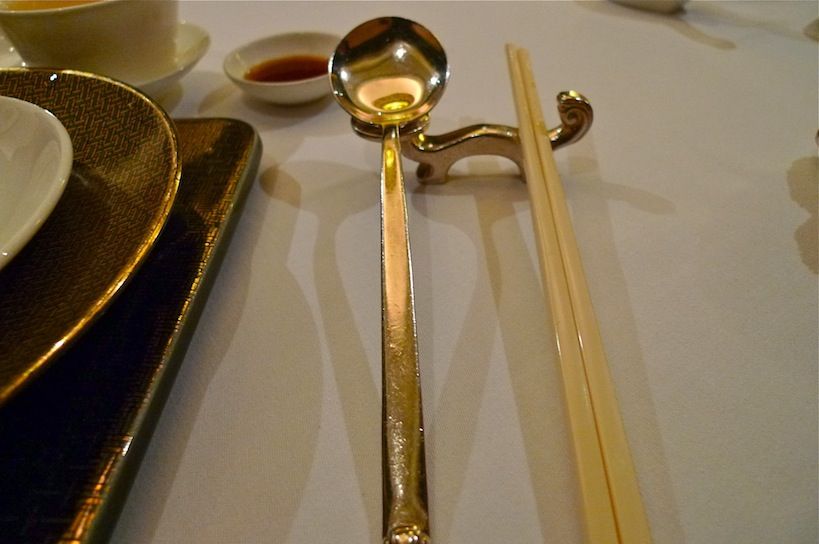 I did not take any pictures of the restaurant interior.
Our first dish was
Peking Duck served with steamed sesame pancakes
. The duck was carved right in front of us in the room.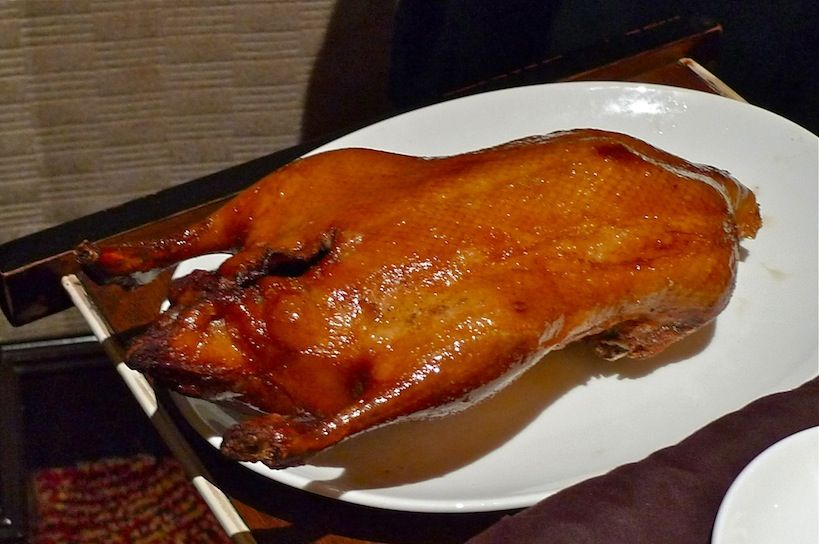 The duck skin which was skillfully carved was then wrapped in a layer of thin pancake, and placed on the plate together with some carrots, cucumber, spring onion and barbecue sauce. The crispy skin was yummy and was especially delicious when combined with the soft pancake and sweet sauce.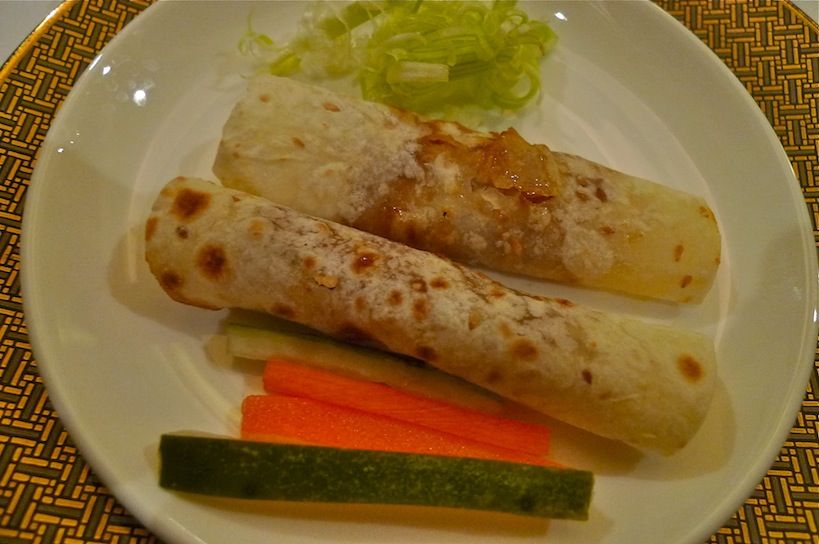 Next we had
double-boiled assorted seafood soup with bamboo pith
.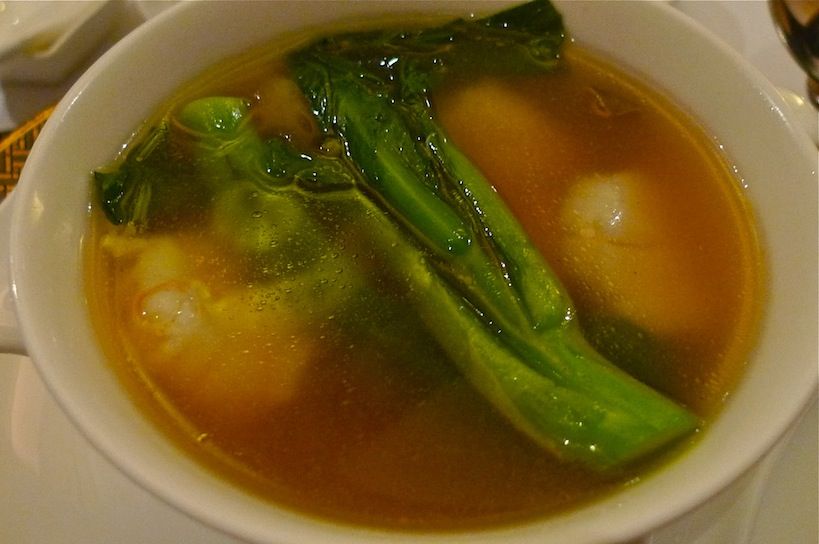 There were prawns, fish fillet and scallops inside the soup. Flavourful and delicious, this soup is best enjoyed on a cold and rainy night.
Steamed patin fish with superior soya sauce
was our third dish.
The fish was quite huge, but most importantly it was fresh and firm. I really enjoyed eating this steamed fish!
The next dish looked rather special. It was
Li Yen's golden prawns
!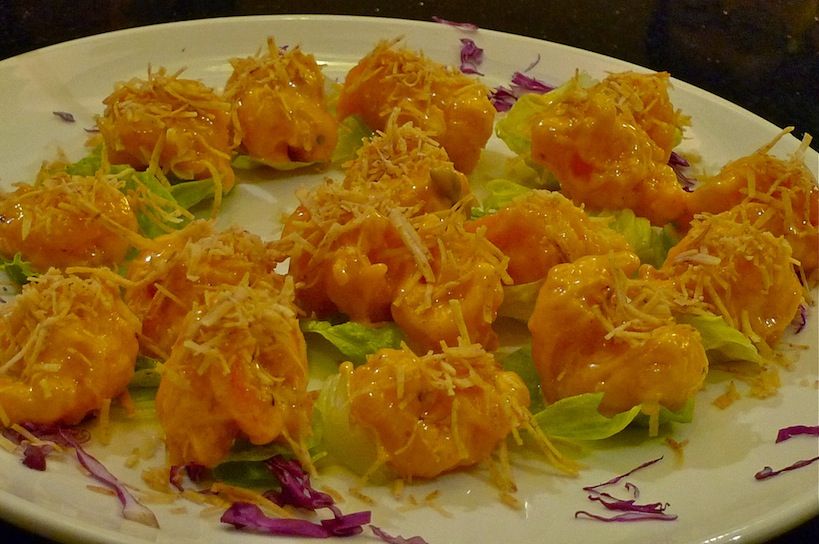 This got to be one of my top favorites for the night! The succulent prawns were fresh and juicy but combined with the cripsy yam shreds on the outside and some thousand island sauce made them way too delicious!!
Honestly, these two on my plate were definitely not enough for me!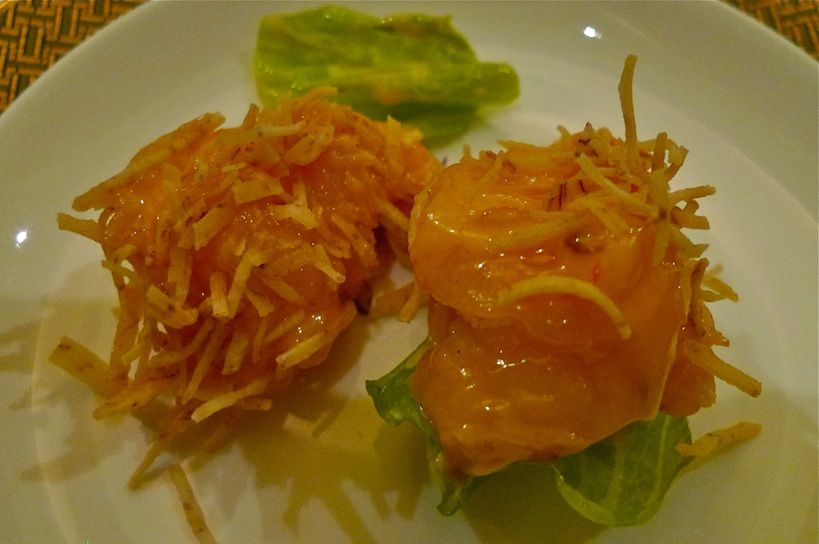 Next on the customized menu was
deep-fried spare ribs with thick vinegar sauce
.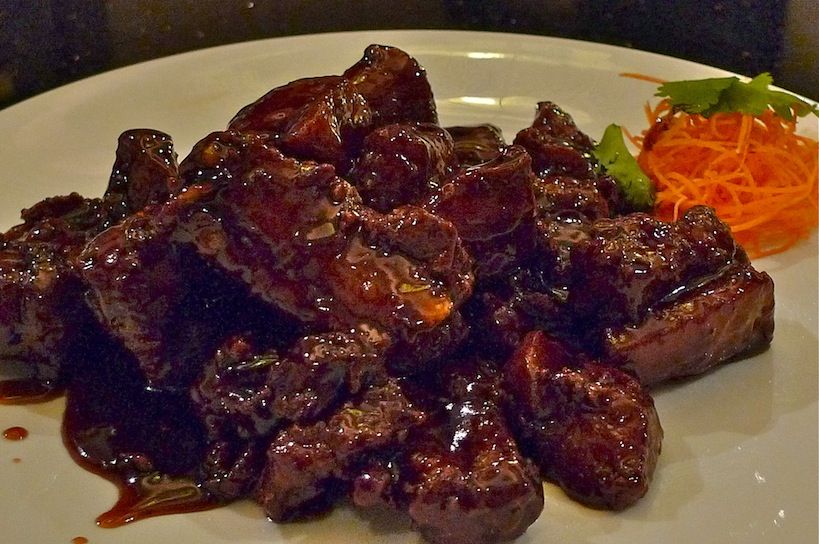 The meat was juicy and tender but the vinegar sauce was probably a little too strong for me. However, I would still consider it pretty yummylicious!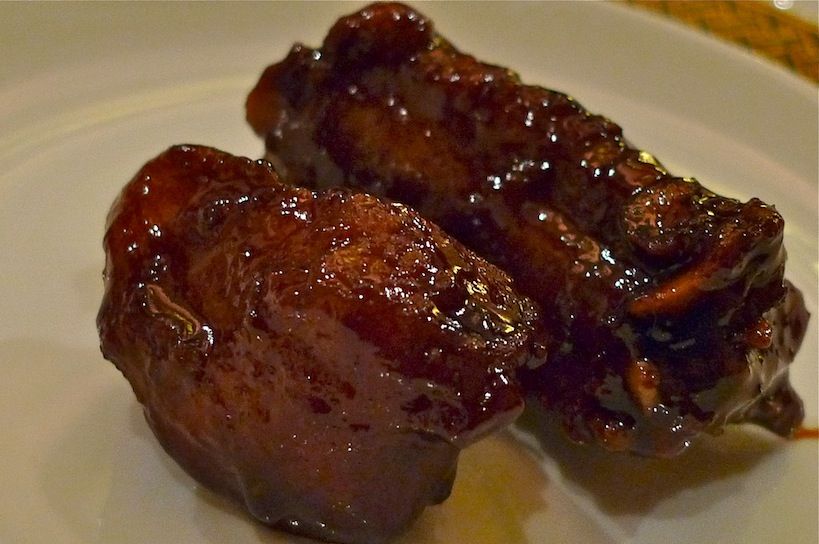 Too much meat is not good for health, so it was good to know that the next item on the menu was
bean curd with honshimeji mushrooms and spinach.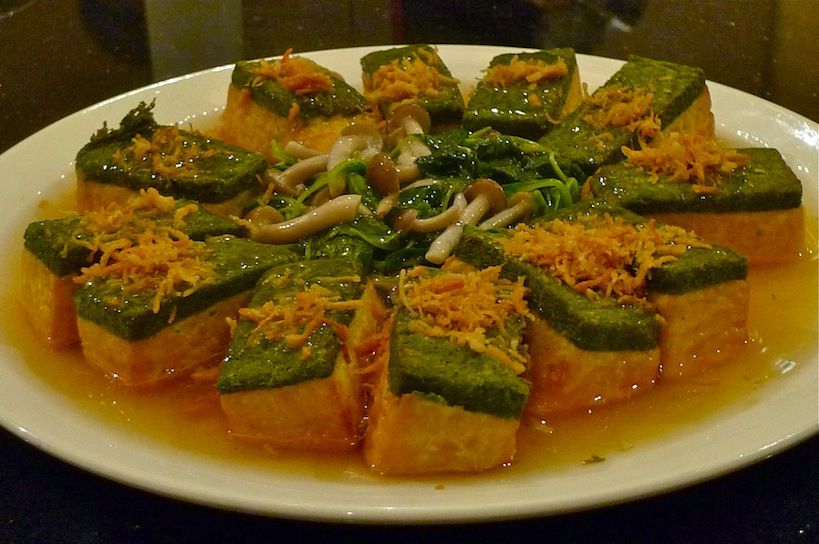 The bean curd and spinach combination was good - I loved it!
The second last course was
fried rice with diced duck meat
. Hmm, I have a feeling that the duck meat comes from part of that duck that was carved in front of us earlier!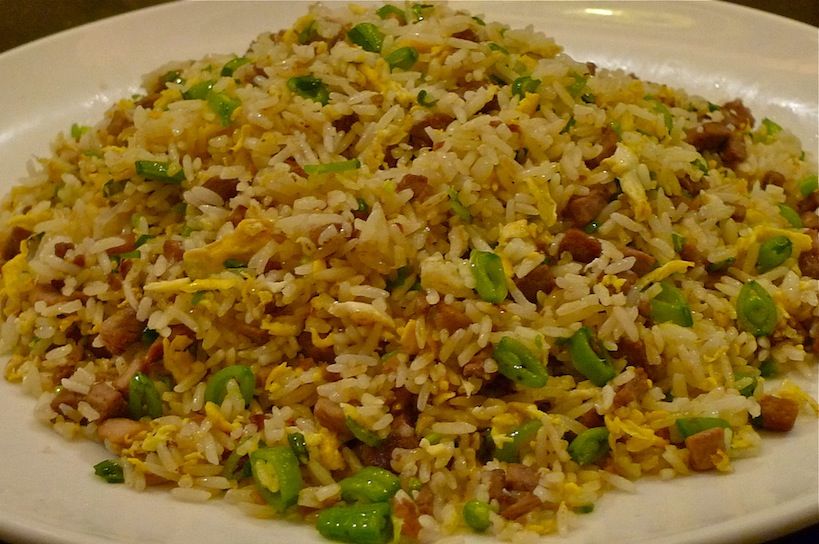 I always love fried rice, and this one was no exception. Although I must admit it would be nicer if the rice was a bit more tasty.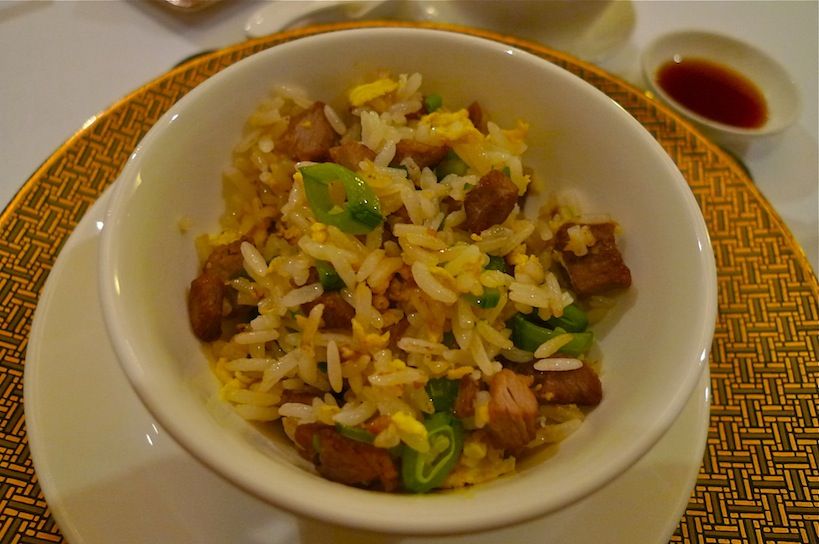 Lastly, to end the dinner, we had
double-boiled assorted nuts and snow fungus in sugar syrup
for desserts.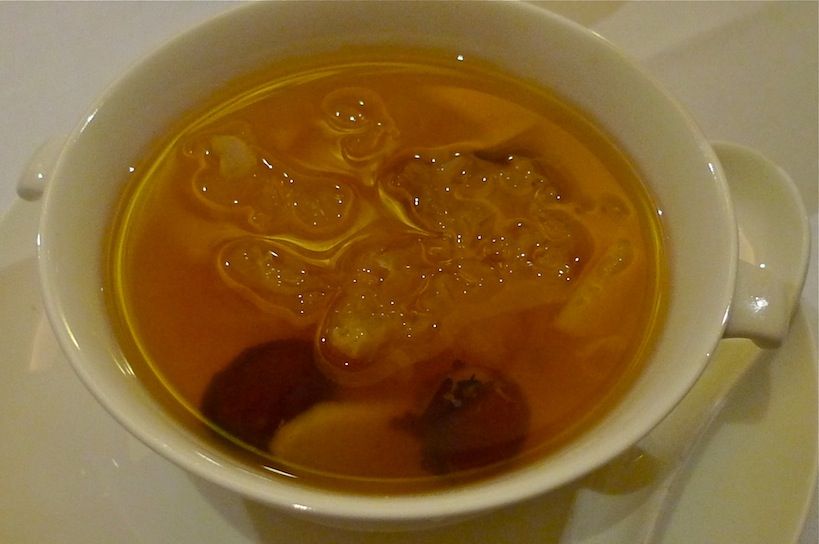 Although not exactly my kind of dessert, it was nevertheless quite good and not overly sweet.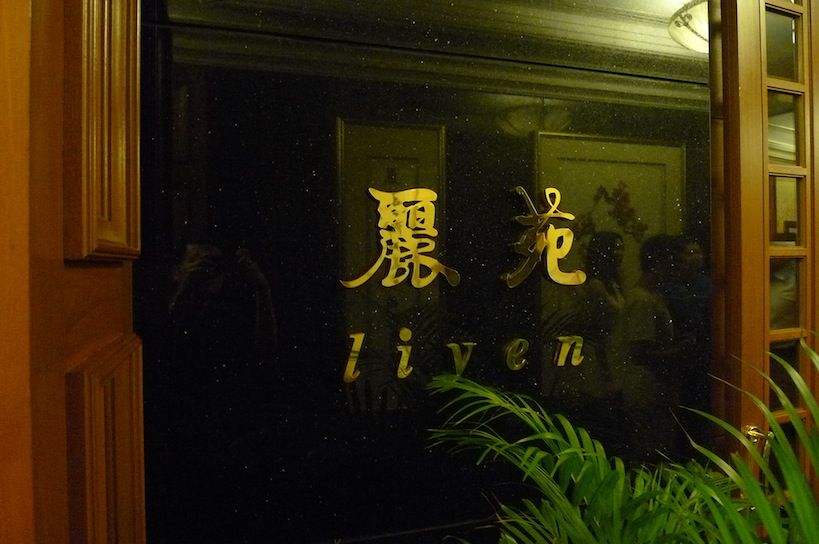 It was a thoroughly enjoyable dinner at Li Yen. I had a good time with my friends there and was totally satisfied with the nice ambience and excellent service - definitely a far cry from the horrible experience I had during the Chinese New Year dinner in January.
Li Yen Chinese Restaurant,
The Ritz-Carlton KL,
168, Jalan Imbi,
Kuala Lumpur 55100,
Malaysia
Tel : +603-2142 8000
Website