It's that time of the year again! Yes, I am talking about the
Hungry Ghost Festival
.
For the benefit of my Western readers who may be unfamiliar with this event, Hungry Ghost Festival is a period during the 7th month of the Chinese lunar calendar when souls and spirits of the dead are set free to wander the earth. It's a yearly custom for people in parts of Asia to appease these spirits with certain rituals and feasts.
This year, the Hungry Ghost month begins on
August 17th
and lasts till
September 15th
. To the Chinese, there are a number of taboos that are observed during this period.
Read More
:
10 things NOT to do during the Hungry Ghost month
.
Although the Hungry Ghost Festival peaks on the 14th day of the 7th month of the lunar calendar (or August 30th, 2012 according to Western calendar), the ghosts are already walking amongst us. Be afraid, be very afraid.....
How did I know that ghosts are already wandering the Earth? The proof lies in these unexplained photos which I took the past week.
I took all these photos using my iPhone 3Gs, so please excuse the poor quality.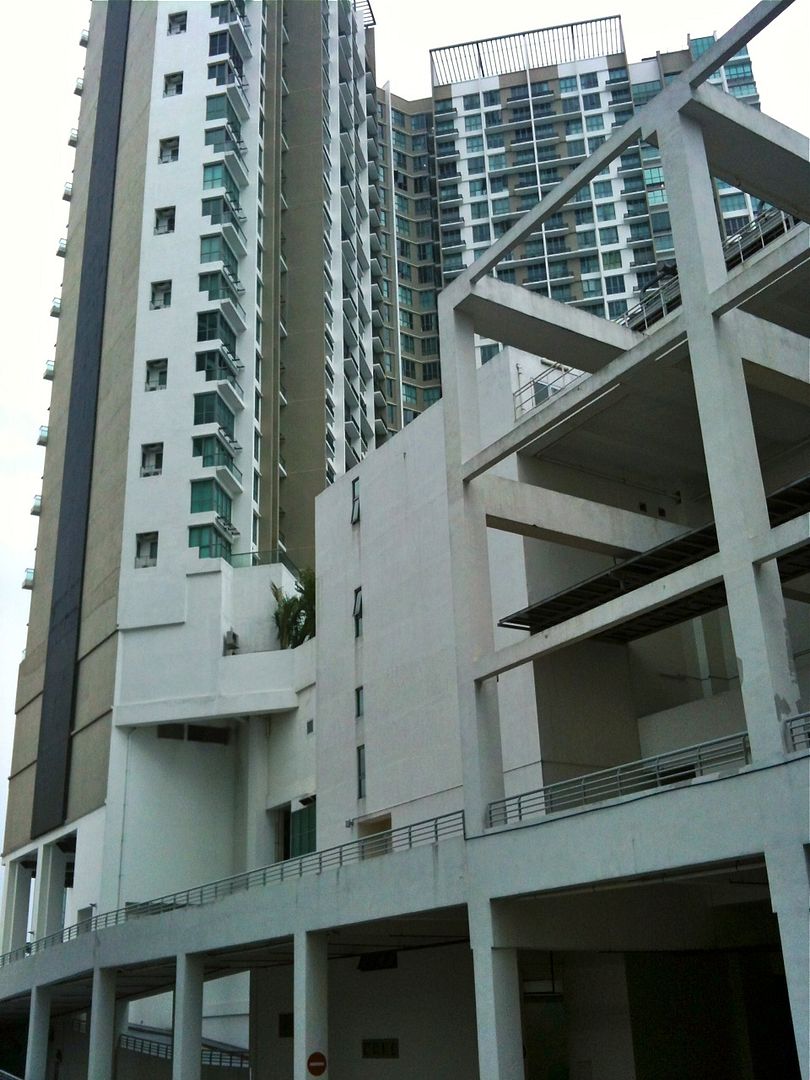 The above is a picture I took from
Casa Damansara
condo in PJ. It shows the back part of
Tropicana City Mall
. Nothing wrong with the picture until I took another one, but a closer (enlarged) shot.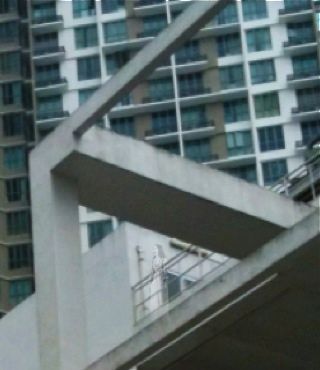 Can you see a lady standing there? Looks more like a ghost to me!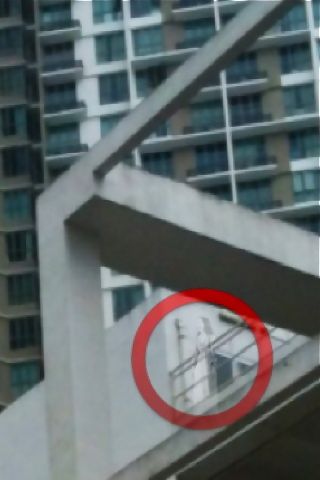 What do you think? She looks sort of transparent to me. More like a ghost than a human, no?
Last week, I was chilling out at a cafe at
Mont Kiara
in the evening when I noticed someone peering from outside the glass window. The person looked rather odd so I secretly snapped a photo of him.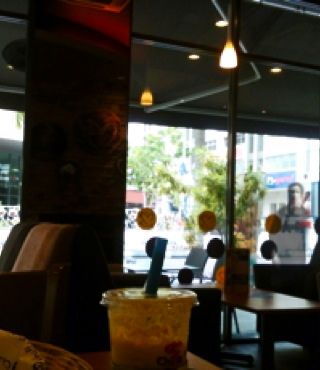 I have to say he looked more like a shadow than a real person but from inside, it's hard to really see.
I brushed it aside, and forgot about it until a few moments later when I looked up and got a shock of my life! The same person appeared to be looking directly at me!!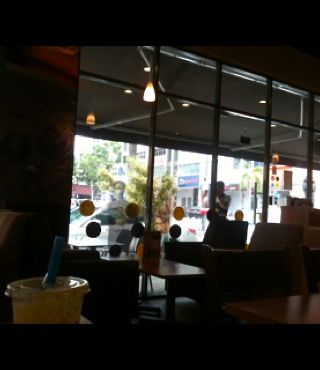 Despite being chilled to my bones, I managed to take a snapshot of him. I did not know how long he stared at me, but it was really, really long. I could not even remember what happened after that. Somehow he disappeared while I was still in a state of shock.
Now I have driven past the nice waterfall at
Bangsar South
many times and had admired it each time. But last week, while waiting at the traffic light near this waterfall, I decided to take a snapshot. When I reached back home, I looked at the photo I had taken and noticed something.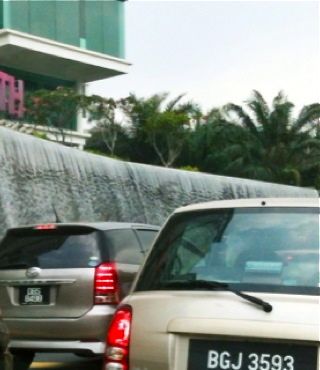 Can you spot a face peering out from the waterfall?
What do you think? Was it just my imagination?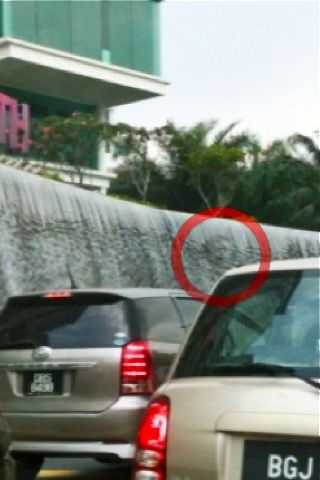 The worst experience I had was while at a shopping mall in PJ. Or more precisely, inside the shopping mall's toilet. They say never go to the toilet alone at night.
Well, I was washing my hands after doing my business in one of the cubicles when I saw this!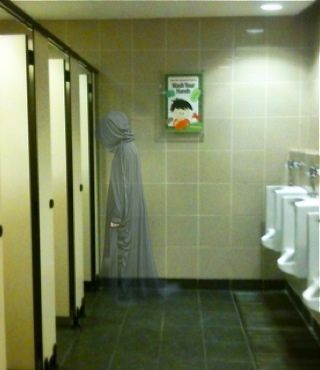 What will you do if you see this? Will you freak out?
If by now, you are still thinking I saw these ghosts, then you are too easily fooled! Hahaha!! Let me make a confession - NONE of these photos are true.
I created them using the
Ghost Capture app
in my iPhone. LOL!
Those of you who have read my blog post
Ghosts In My Photos
last year would know very early on that the ghosts here are all fake. That's why I named this post 'More Ghosts In My Photos' - some sort like a sequel. I hope you had enjoyed reading it. Haha!
Now here's a YouTube video of the
HauntedFace app
in my iPhone. Enjoy! Make sure the volume is turned on.
Scary? Well, you can take anyone's photo and change him or her into a horrible looking ghost with this app. But I would not dare try. Haha!