Continued from
Part 1
The year 2011 is coming to an end soon. It may have already ended by the time you read this post. Seeing that the festive Christmas season is no longer around, I have to quickly wrap up my two-parter 2011 Christmas Decorations posts.
After visiting 1Utama, Sunway Pyramid and The Curve in Part 1, let us now go to some shopping malls in KL. First off,
Pavilion KL
.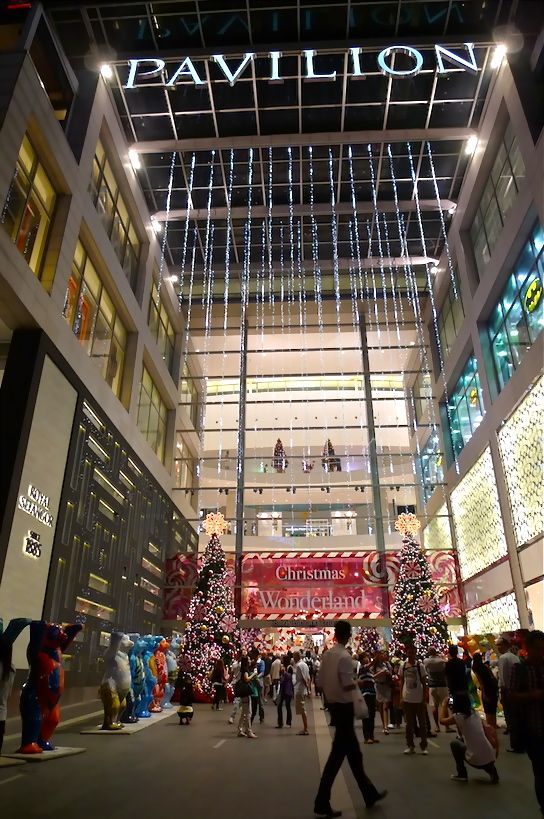 I was not really impressed with the Christmas decorations at Pavilion as they were almost similar to the year before. Luckily, there were the
United Buddy Bears
to make it a whole lot more interesting!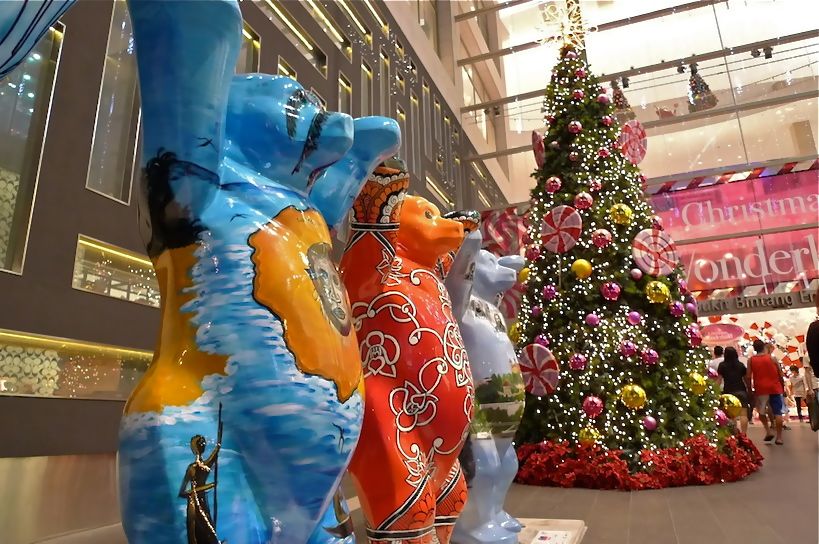 I was drawn more to the bears than to the Christmas decorations! Haha!
These United Buddy Bears outside the Pavilion, were colourful and simply interesting! Read more about them
HERE
.
This is how the Christmas decorations inside Pavilion mall looks like.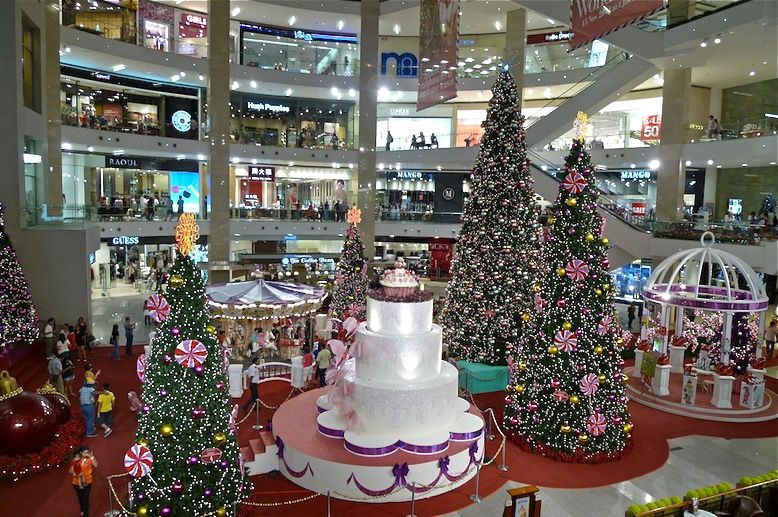 It comes complete with a giant cake, a carousel and some reindeers.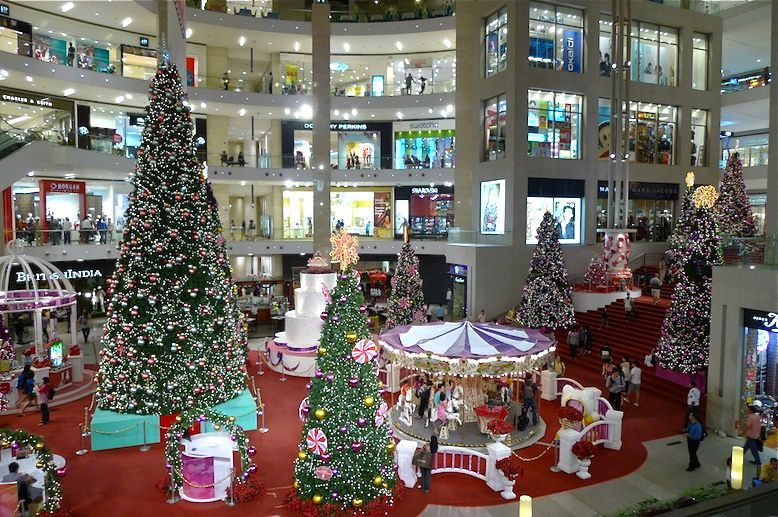 Welcome to Christmas Wonderland at Pavilion KL!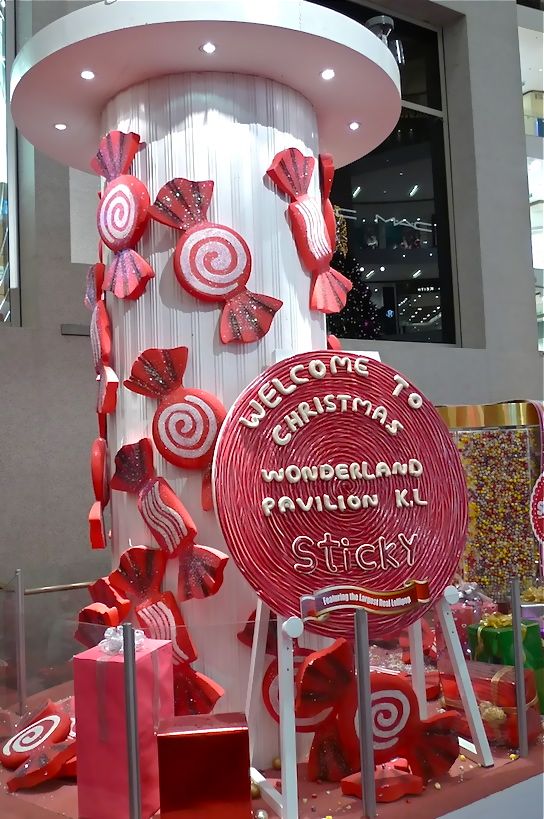 I did not take pictures of the reindeers as they were recycled from previous years.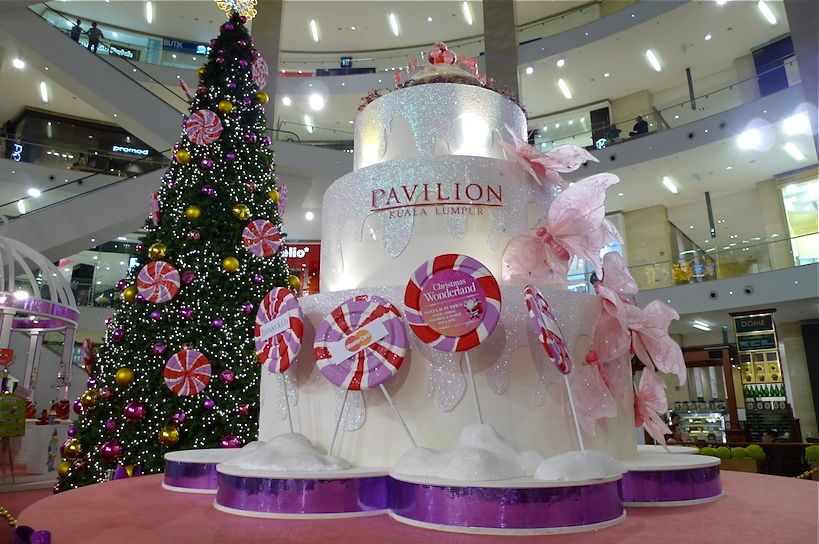 I like the carousel. If there's no one around, I might just try sitting on it!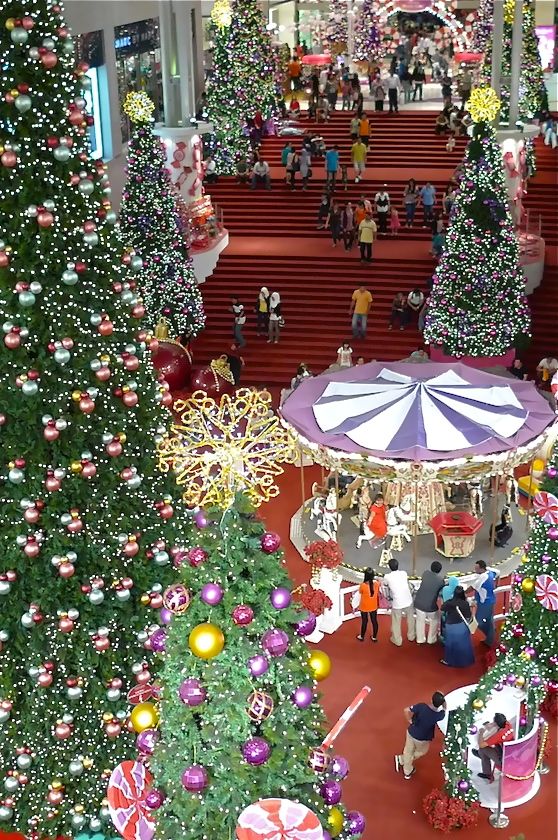 Do you like the Christmas decorations here?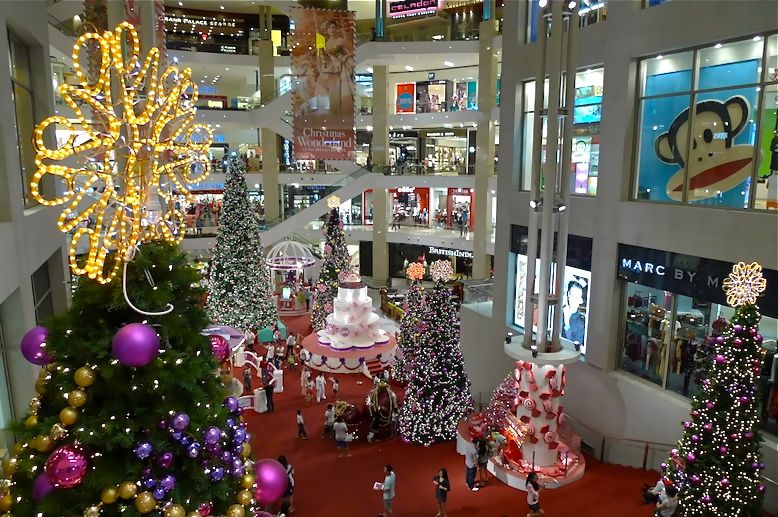 Not far from Pavilion is another mall called
Berjaya Time Square
. I did not intend to go there actually but somehow, I did.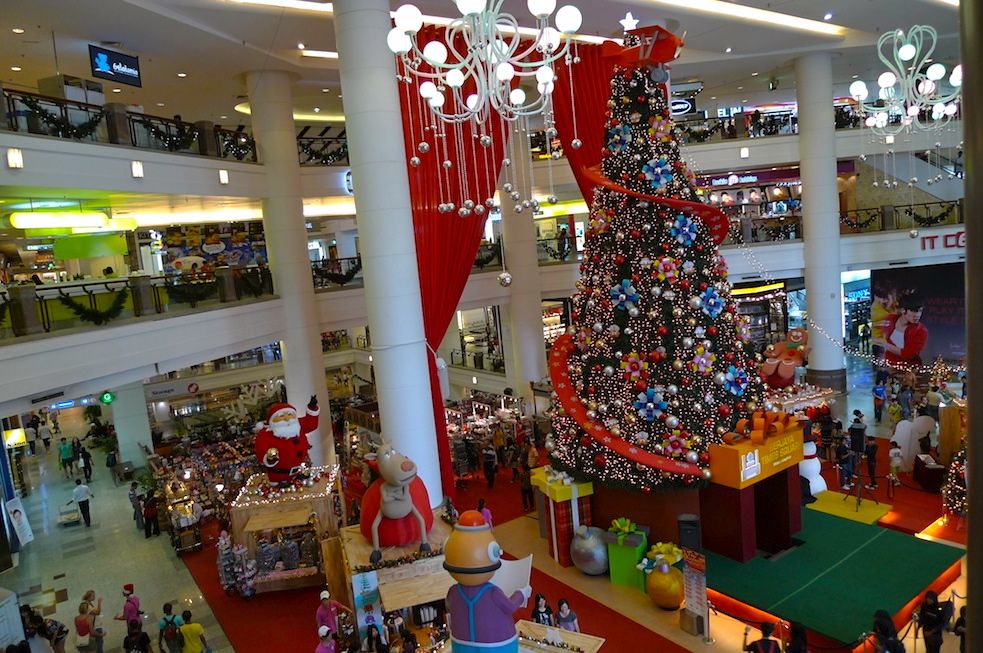 That's Santa Claus and his reindeer. But look at the reindeer! Haha!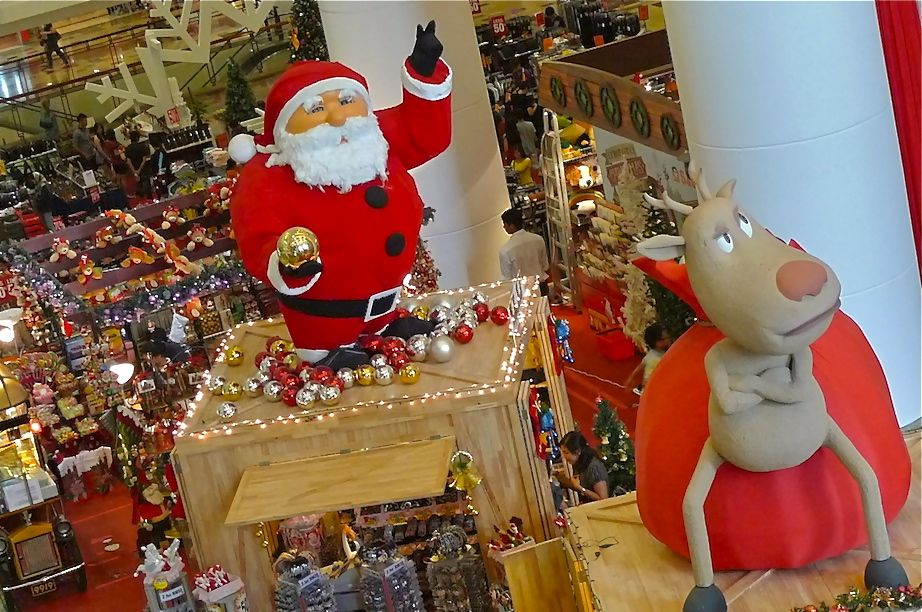 He sure did not look too happy! Perhaps he's grumbling about work! LOL!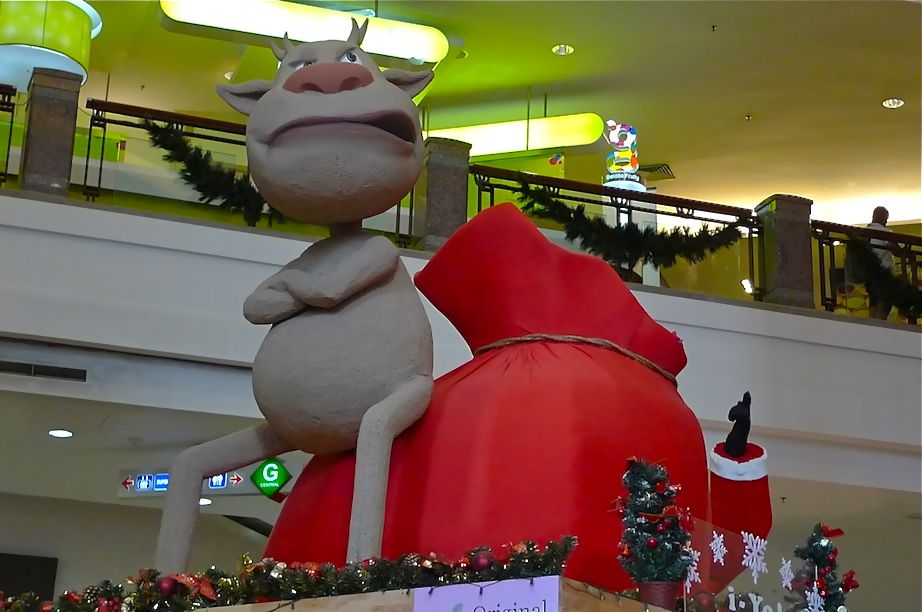 There were other cute characters like this one.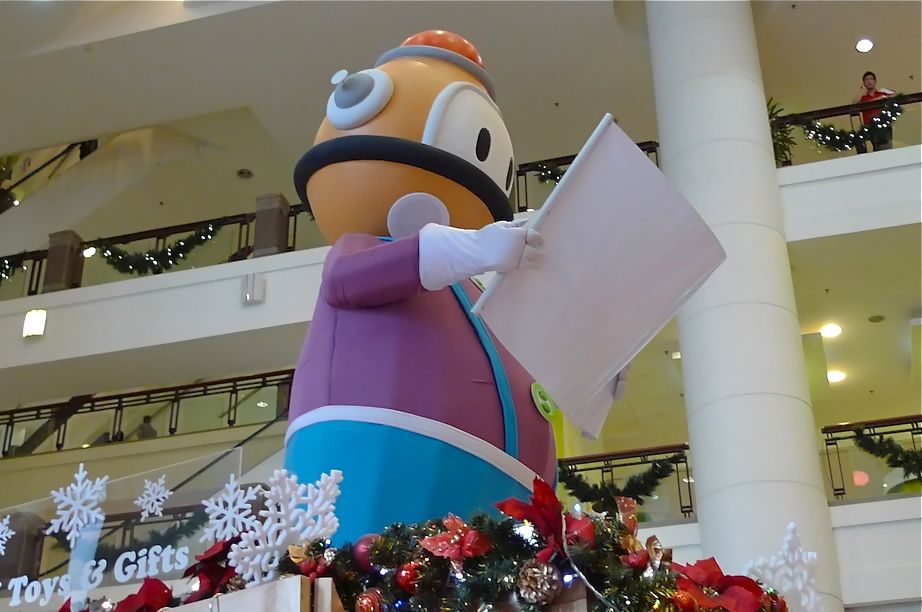 And this.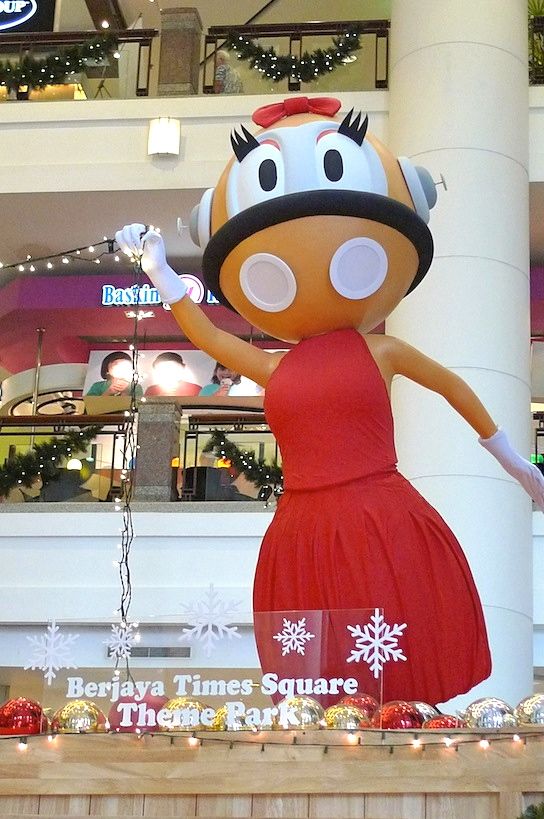 And of course, there's a Snowman! What's Christmas without one?
I also caught sight of the Gingerbread Man!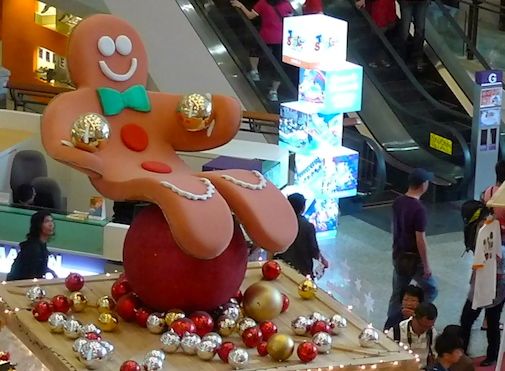 Did you notice the plane on top of the Christmas tree?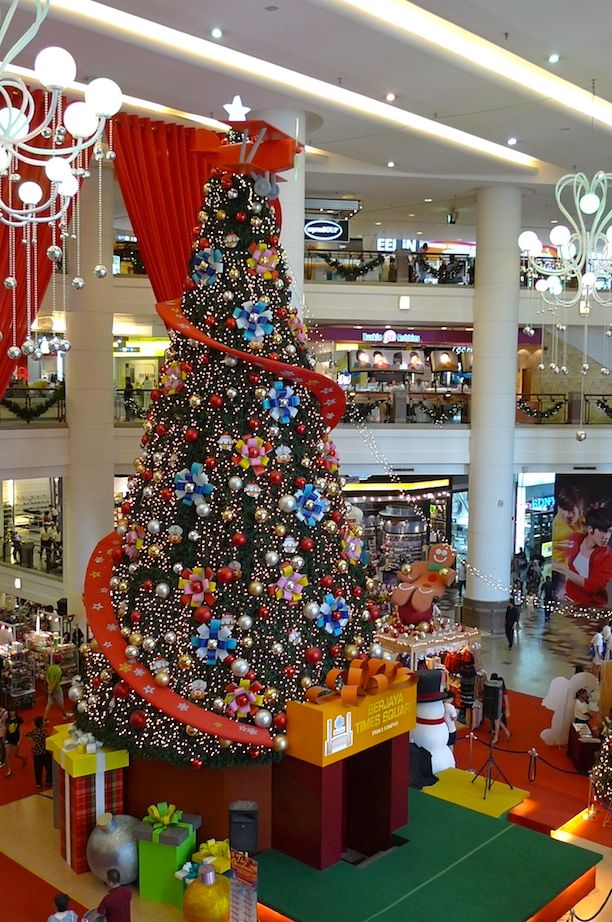 I am not sure I like the Christmas decorations at Berjaya Times Square. However, all those cute characters sure saved it from being boring!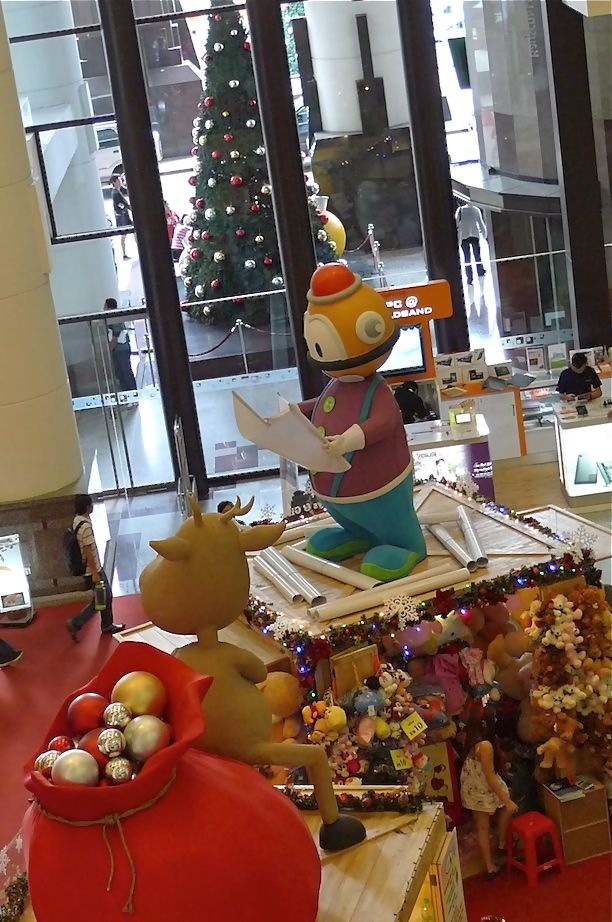 I am really quite disappointed with the Christmas decorations at
Bangsar Shopping Centre
this time.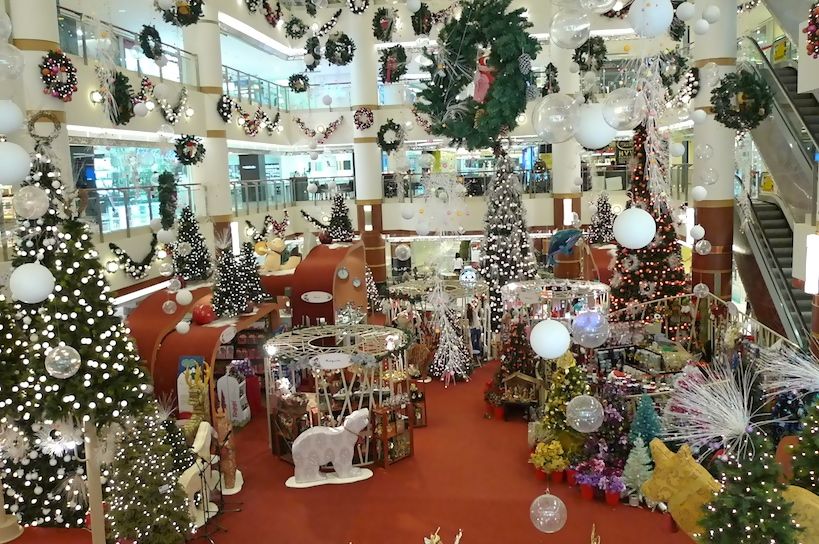 Angry Bird?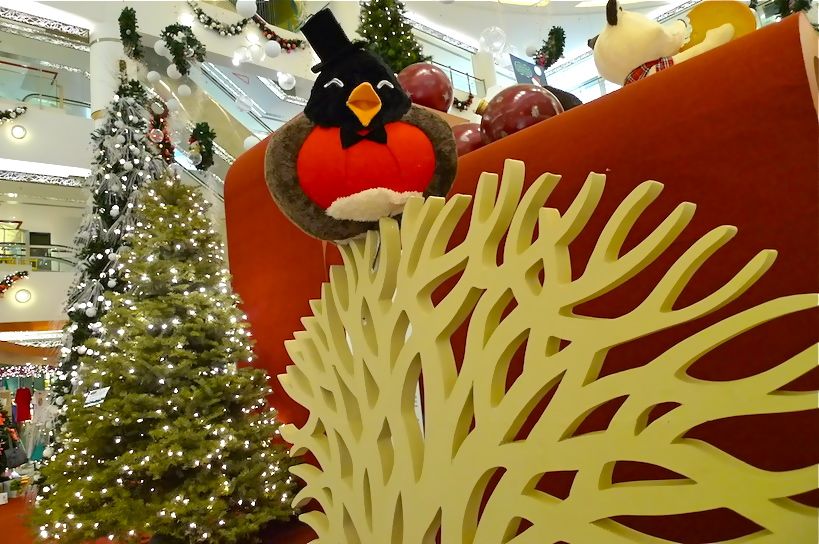 What animal is this? Squirrel?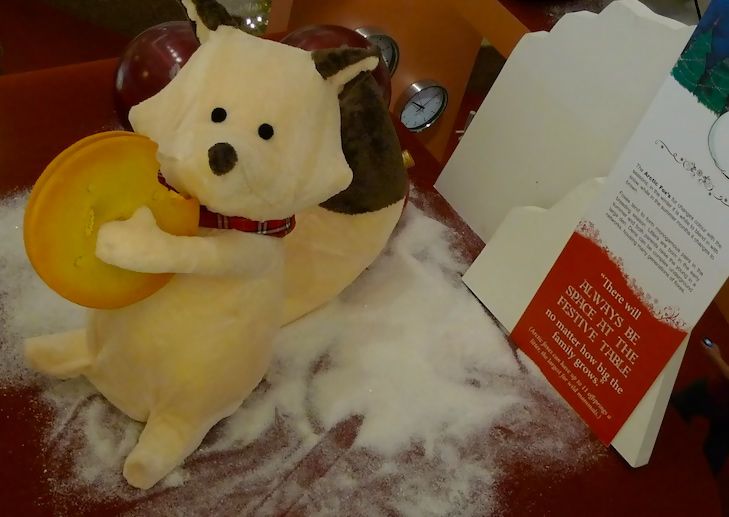 The decorations were really bad compared to last year and the year before.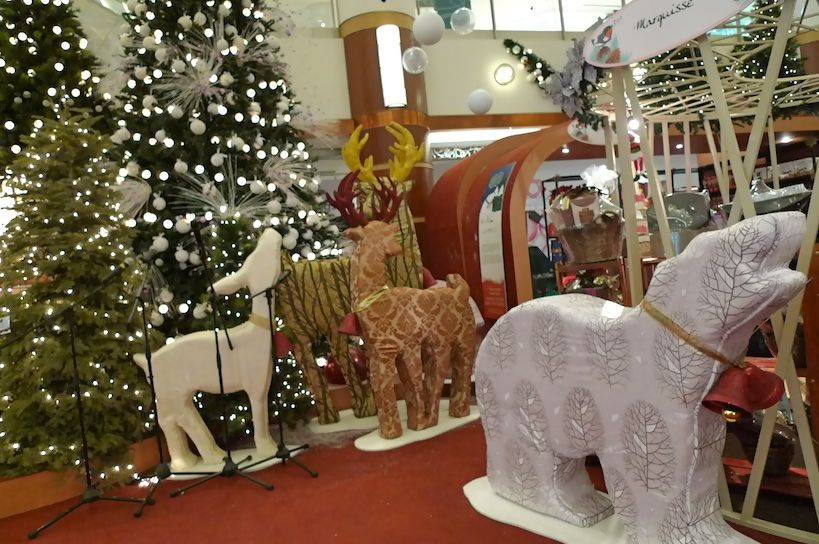 I hope they will do a better job next Christmas!
If you like mazes, then you would probably like the Christmas decorations at
MidValley Megamall
.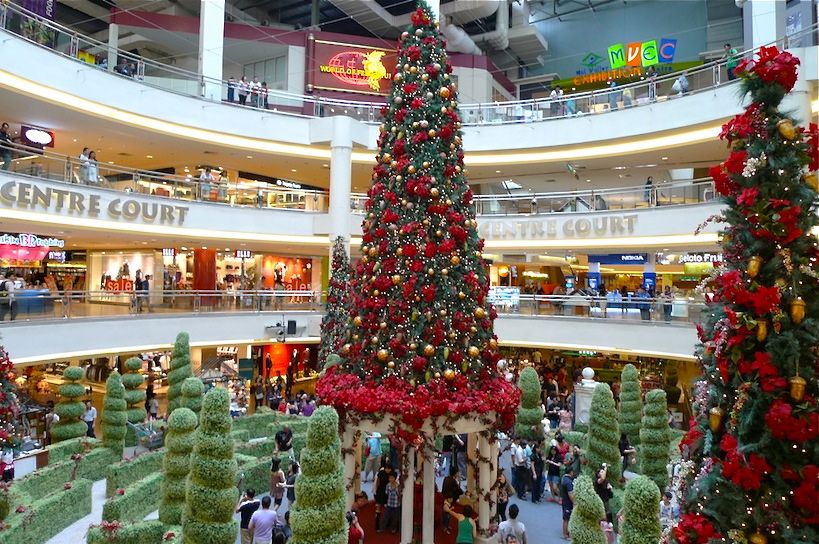 The theme this time is "An A-maze-ing Christmas" which explains the mazes!
It was really quite nice although I prefer the mazes to be more complicated so that I could lose myself in it! Haha!!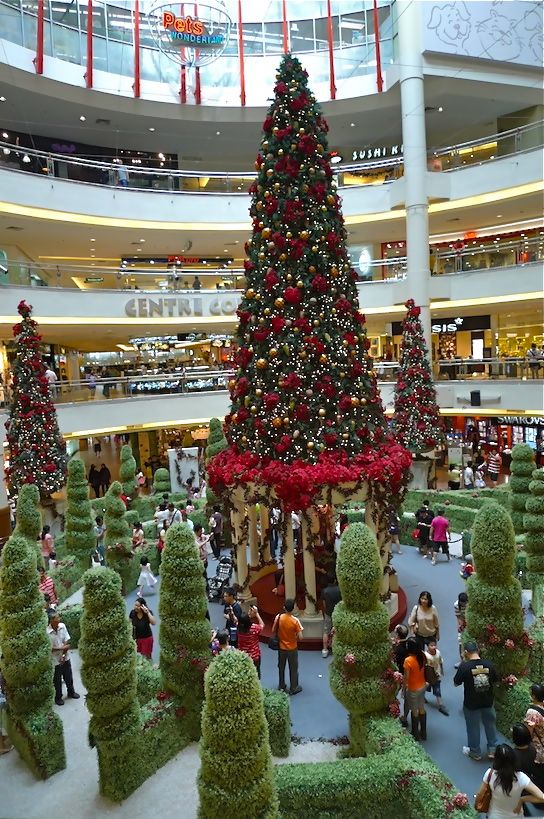 There were simply too many people around for me to take decent pictures so I just tried my best.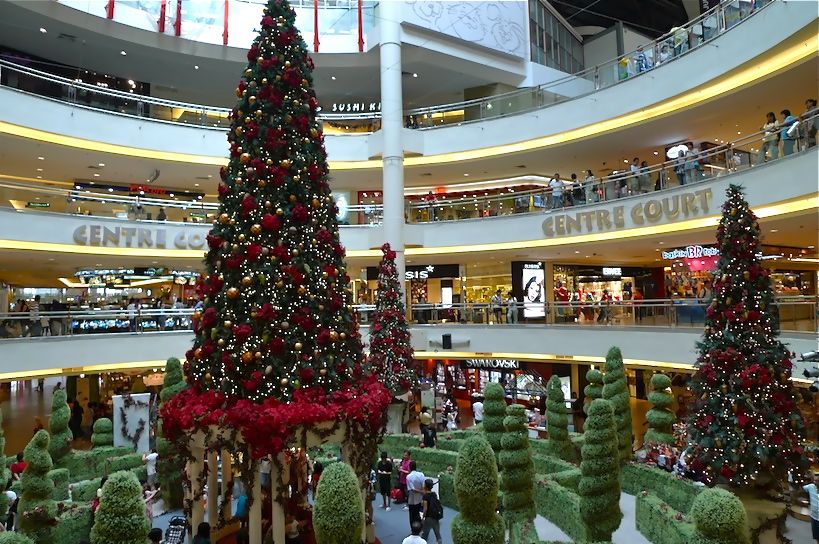 Two lions are guarding the entrance gate to the maze but I managed to capture only one since people were blocking the other.
So what do you think of the Christmas decorations at MidValley Megamall?
OK, here's another picture - I know, too many already! LOL!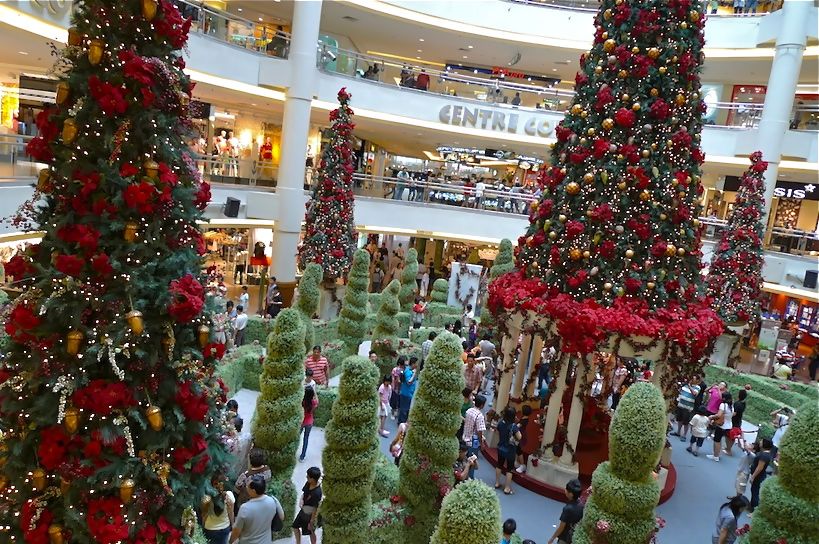 I found a beautiful Christmas tree outside
Menara Hap Seng
at the corner junction of Jalan P Ramlee and Jalan Sultan Ismail in KL. Have you seen this Christmas tree before?
Here, the Christmas tree can be seen with one of the
Petronas Twin Towers
in the background.
The same Christmas tree with
KL Tower
in the distance.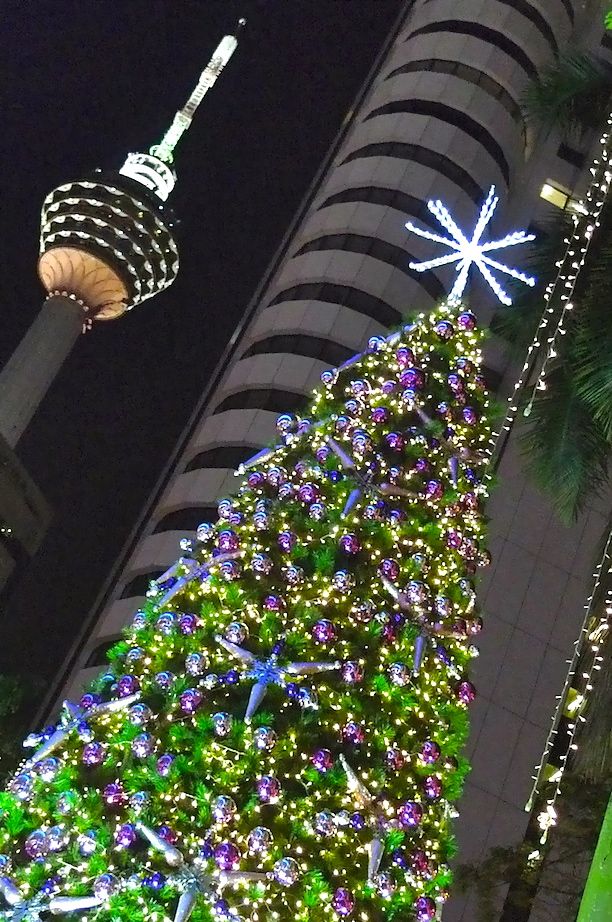 So that wraps up my post on Christmas Decorations 2011! By the way, 2012 is here already! HAPPY NEW YEAR everyone! May your year be filled with abundance of wealth, good health, joy and happiness!