Last year, I went to
Kuan Yin Vegetarian Restaurant
in
Section 17, Petaling Jaya
with my family to
lou sang
during Chinese New Year. Read it
HERE
. This year, we went there again, but it was before the Chinese New Year.
Most Chinese restaurants sell
yee sang
way before the New Year, and this vegetarian restaurant is no different. We started out with
yee sang
. I have always liked the
yee sang
here.
Next we had
ku lou yuk
(
sweet and sour fragrant meat
) which is my favourite dish there! Of course, it's not real meat since this is a vegetarian restaurant.
Crunchy 'fake meat' in sweet and sour tomato-based sauce and bits of pineapples are really heavenly! I know I have said before that I do not like to eat vegetables pretending to be meat, but this is an exception.
This one is my brother's favourite. It's called
fatt put
(
yam basket
). All those mixture of nuts and vegetables in the yam basket sure looks appetizing!
This is a new dish recommended by the restaurant boss. I have forgotten what it's called but it's basically
tofu in herbal sauce
. It was delicious! Slather the herbal sauce all over your rice and you can't go wrong!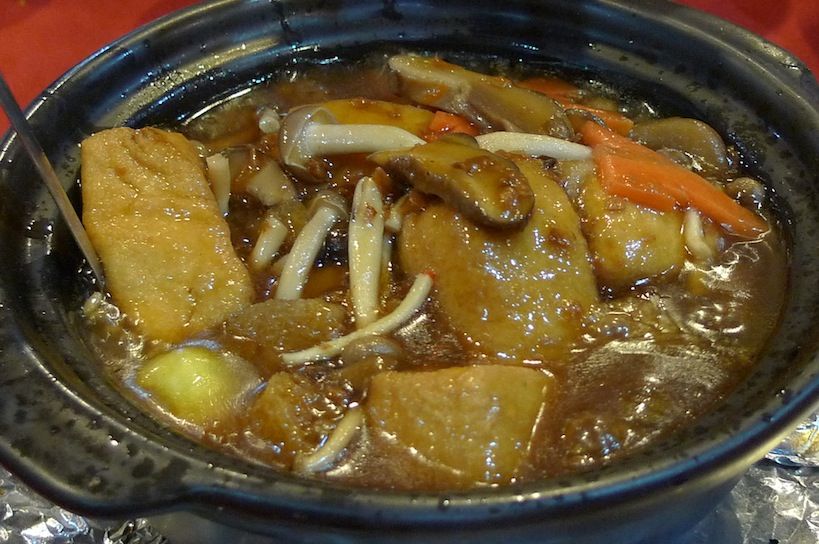 I love to eat
petai
beans
and so we called a
petai
dish. What do you call
petai
in English? Stinking beans? Bitter beans? Whatever you called it, this dish was yummy! I wish I can eat this everyday!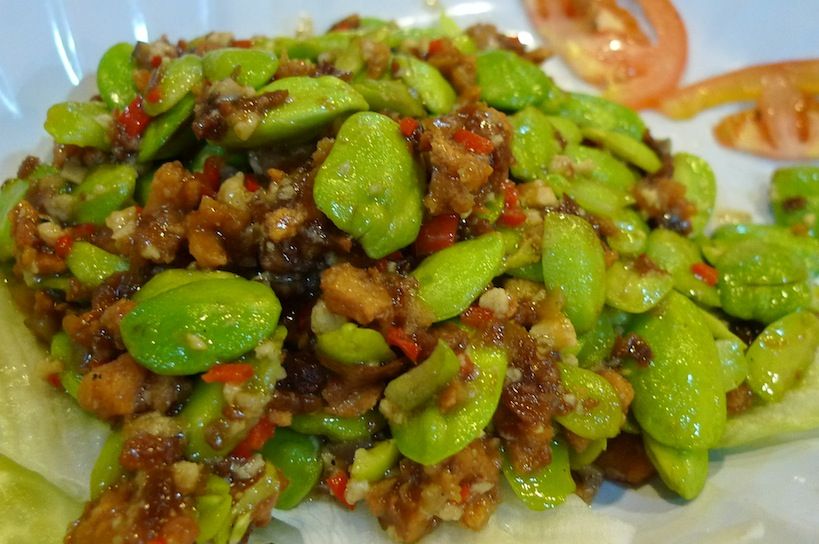 Lastly we had this - are they called
long beans
? I love this dish too!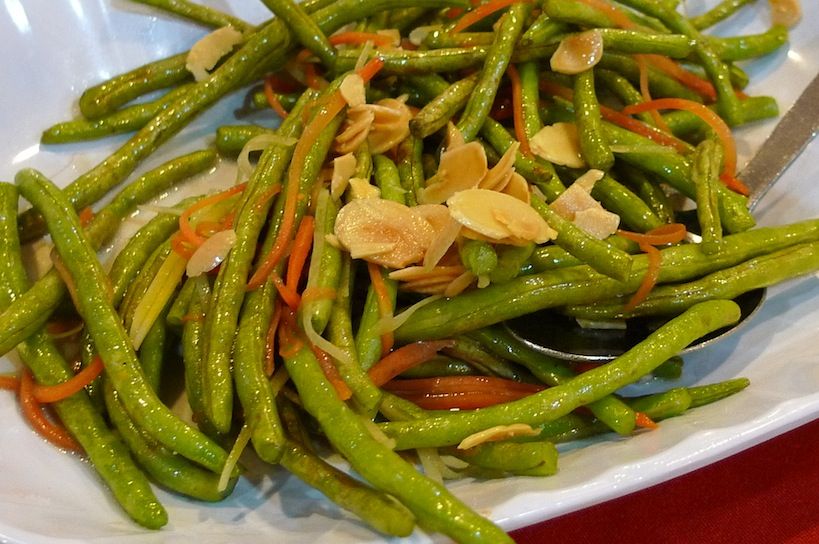 I really have no complaints about the food here. Even though I don't fancy vegetarian restaurants, I have to say I don't mind eating at Kuan Yin Vegetarian Restaurant!
OK, now I am craving for the
ku lou yuk
and the
petai
beans! Must plan another dinner at this restaurant! : )