Continued from
Part 1
Since this is the Year of the Dragon, most shopping malls in Klang Valley used dragons as the theme for their Chinese New Year decorations.
Pavilion KL
has the most awesome dragon of them all, in my opinion, but I think
Sunway Pyramid
is not too bad either.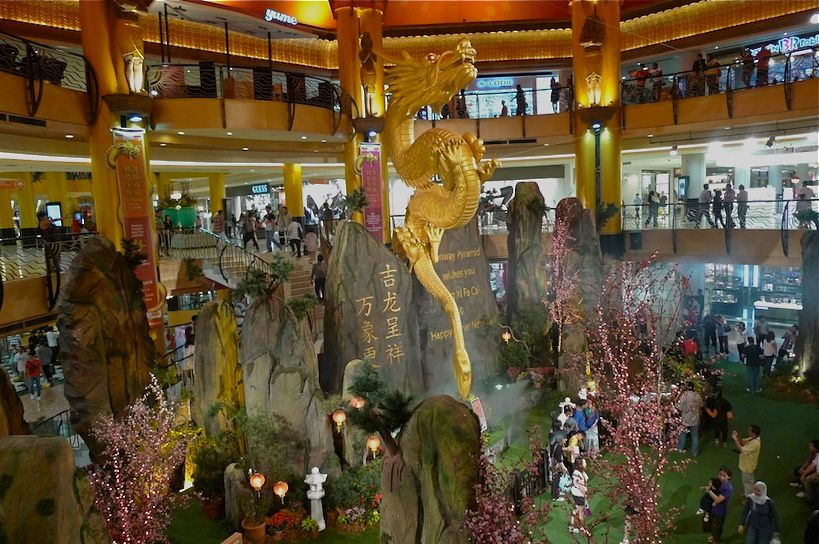 However, I have to say it's not the dragon that I was most impressed with. Rather, it's the surrounding ambience that attracted me.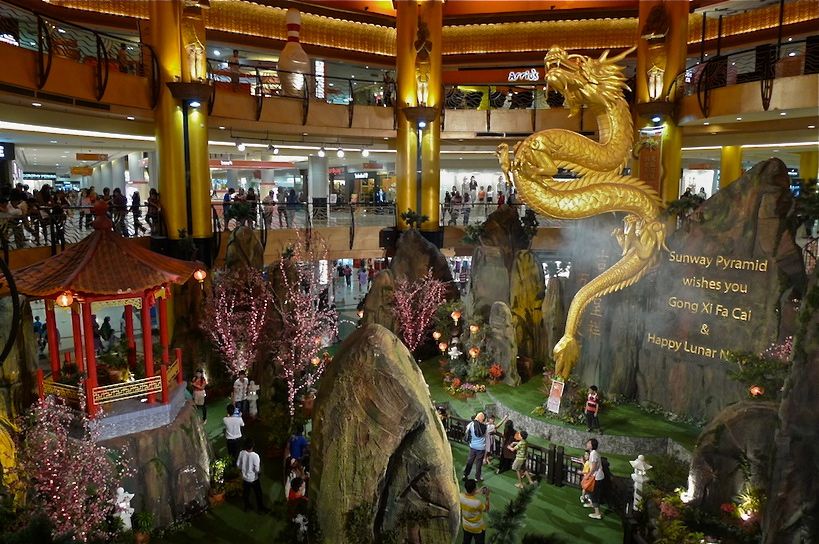 I like the red Chinese gazebo! But then, I always like Chinese gazebos! Just like the pagodas, I think they are one of the most beautiful structures ever invented!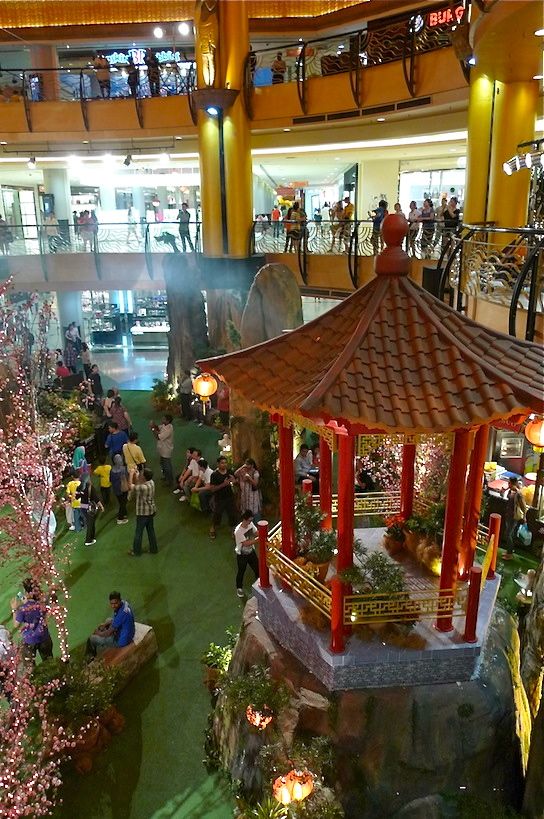 Can you see the waterfall flowing down the green mountains? I thought they were pretty cool!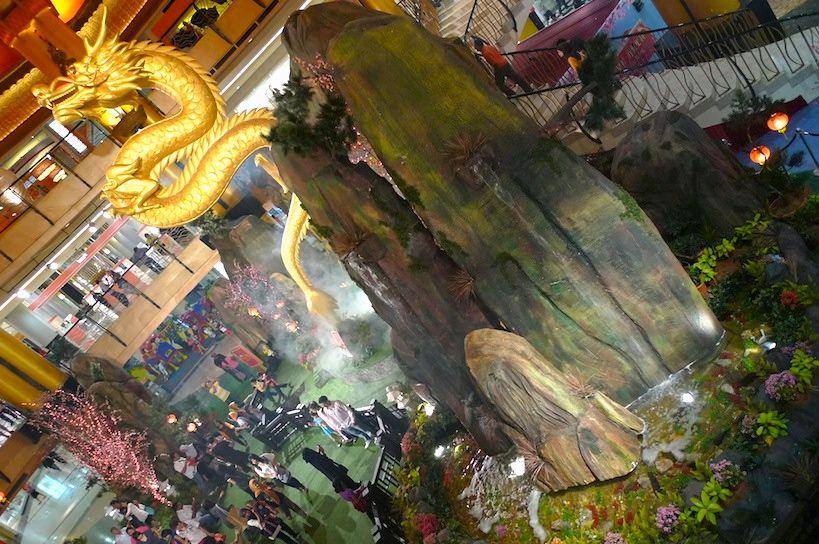 Both the gazebo and the mountain with the waterfalls made the whole scenery as if taken from a China landscape complete with a roaming dragon!
There were many people busy taking photos at the 'lake' surrounding the 'mountains'.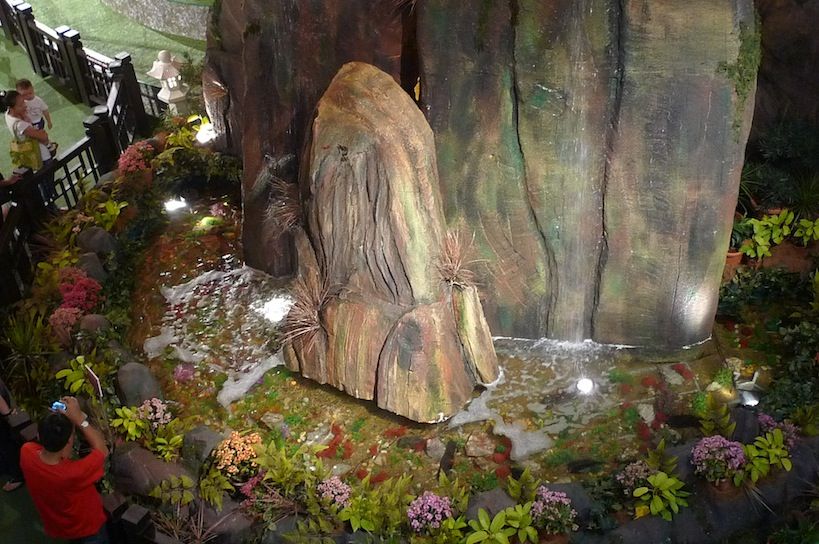 If Pavilion KL impresses with its huge majestic dragon, I think Sunway Pyramid deserves much praise for its overall ambience.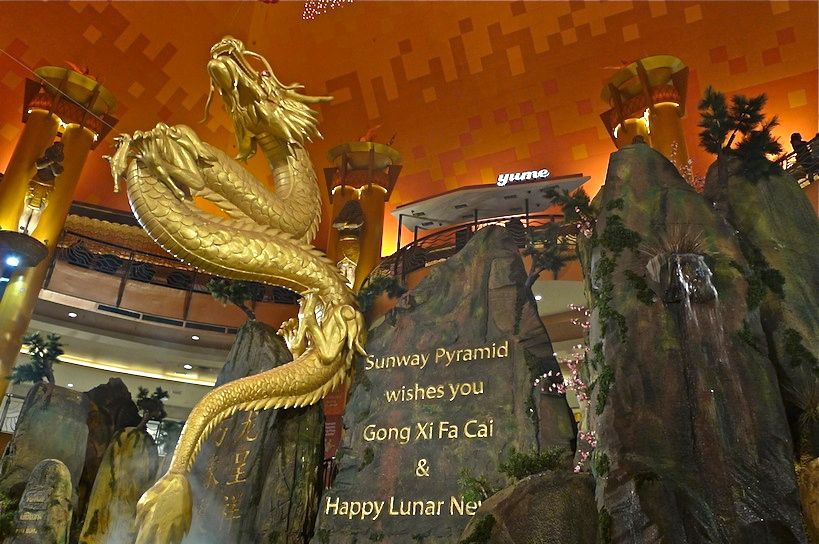 The dragon chasing after the pearl?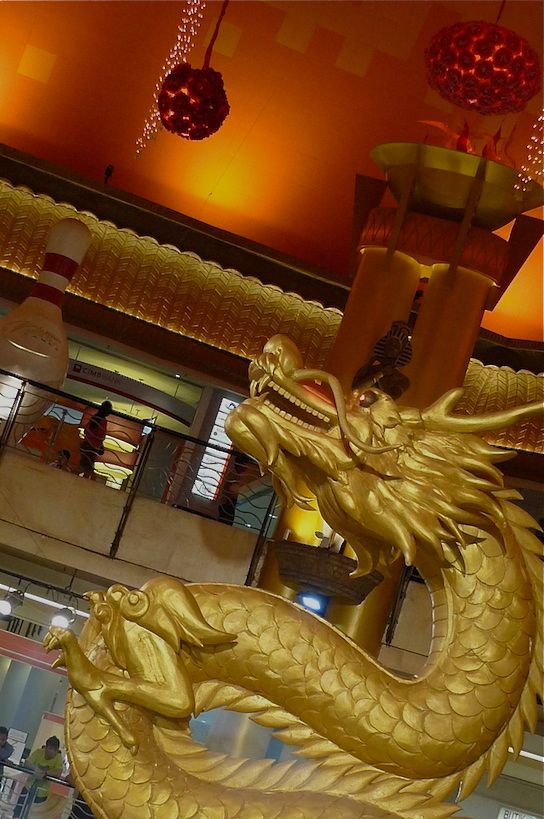 Outside Sunway Pyramid, there were many lighted decorations and they were beautiful against the night sky. This is the decoration at the small roundabout just outside Redbox Karaoke.
Further away, near
Sunway Resort Hotel
, there were many lighted decorations too.
Two dragons chasing after a golden pearl.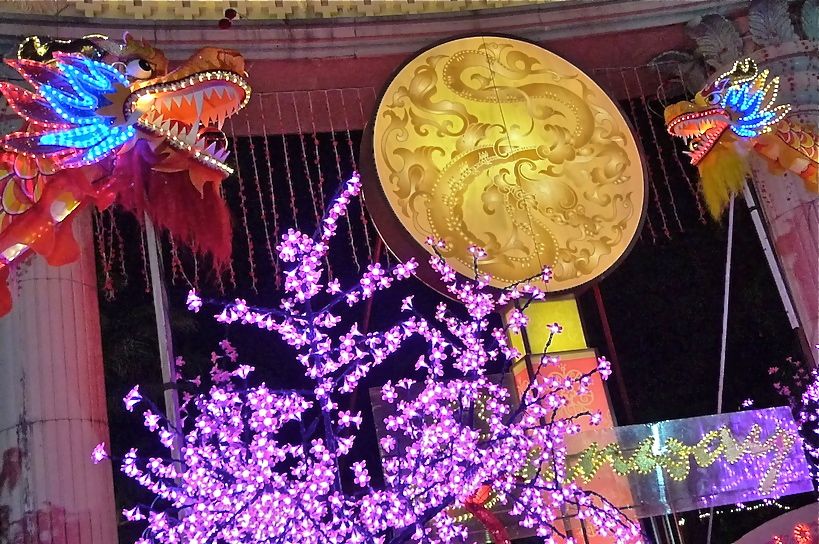 Hanging lighted decorations and lanterns made the whole place rather festive!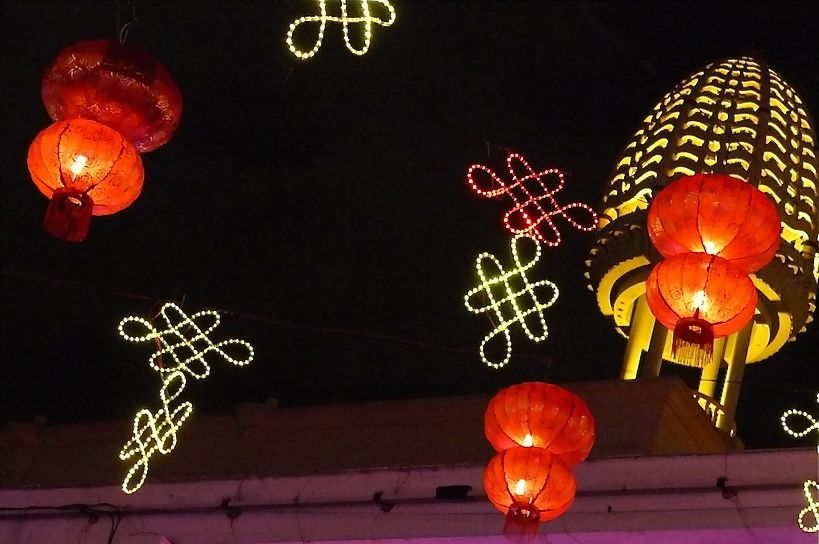 This year, I did not bother to take photos of Chinese New Year decorations in
1Utama
,
Curve
and
Suria KLCC
as I really think they sucks! I was passing through
Starhill
the other day and just took a few shots there.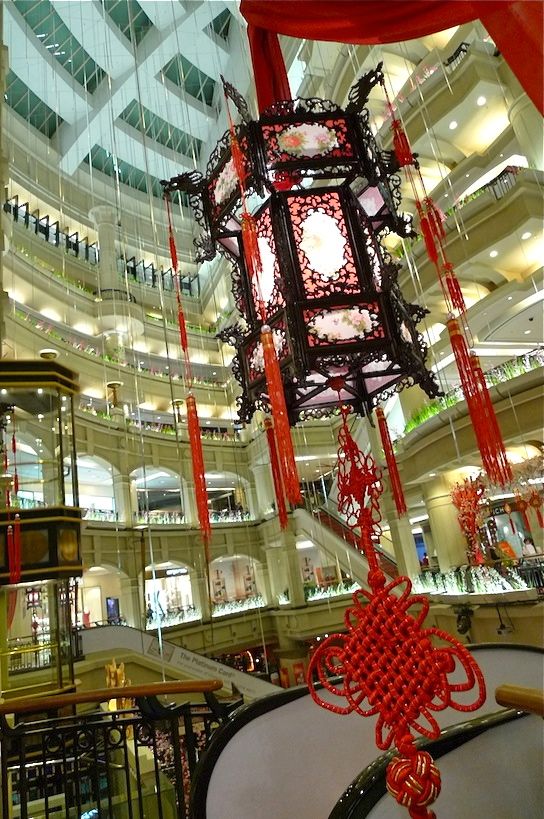 The hanging lanterns at Starhill were quite beautiful against the backdrop of the mall. But that's about it.
Since I was in the vicinity, I also took a picture of the red fiery dragons at the lobby of
Westin KL
.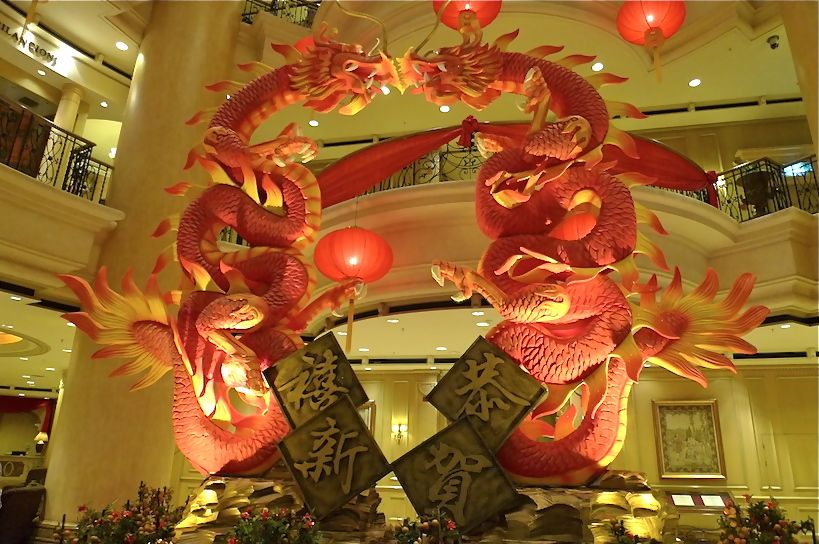 Do you like the dragons?
Well, that wraps up my posts on 2012 Chinese New Year decorations. It's too bad I did not have the time to visit
Berjaya Times Square
to take a photo of the biggest blossom tree replica in Malaysia!
If this year you can find dragons everywhere, I wonder if the malls will be full of slithering reptiles in 2013 - the Year of the Snake!