Merry Christmas everyone! I know I am a little late here but better late than never haha!
Even though Christmas Day is over, I am still feeling the Christmassy mood - in fact, it's still Christmas to me all this week till the end of the year!
My home is still beautifully decorated with some awesome
Collectible Christmas decoration from Bradford Exchange
and I am not taking them down or keeping them in the store room just yet! I would love to show you pictures of my home but since I like to keep my private life private, I am afraid that's not possible - sorry! : )
Anyway, I have been going around shopping malls lately to take photos of
Christmas decorations
. Personally, I found the decors this year not as interesting as last year. You may want to read my post on last year's Christmas decorations at shopping malls around PJ and KL
HERE
.
This is the Christmas decoration at
1Utama
.
It's a Winter Waterland theme this year complete with fishes, clams and seaweed.

Are these actually girls dressed in clams? I thought they look a bit weird.
I don't know about you, but I don't see the connection between underwater theme and Christmas. Where are the Christmas trees?
Although they have been quite creative to come out with such beautiful designs using simple materials, I am afraid the decors are just beautiful and nothing else. Nothing that gives me the Christmassy feeling, if you know what I mean.
Clam girls are hung from the ceiling all over the place, not just at The Oval section. I don't really fancy them.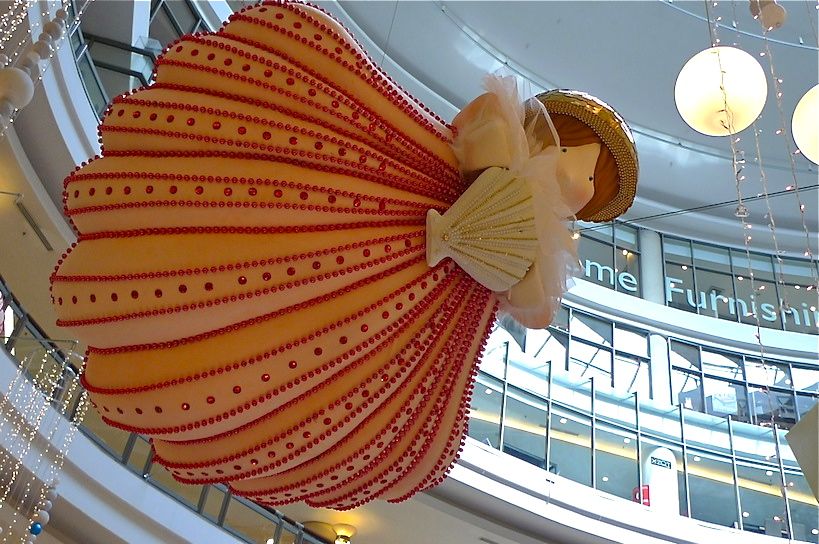 I do think last year's decoration was much, much better. See last year's photos
HERE
.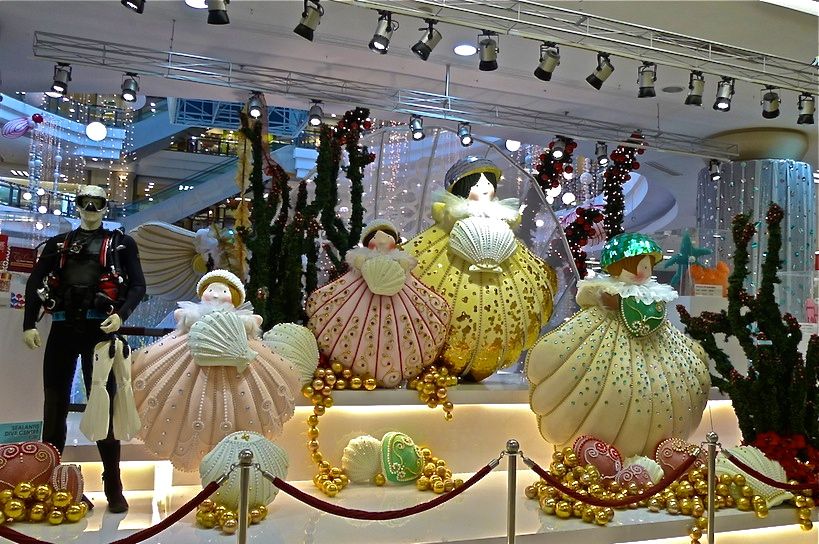 As usual, I was not particularly impressed with the Christmas decorations at
Sunway Pyramid
.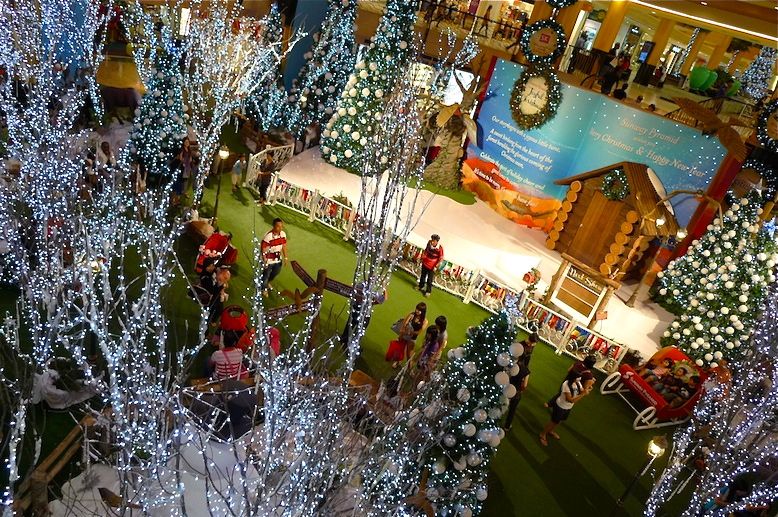 But I think this year is still slightly better than last year.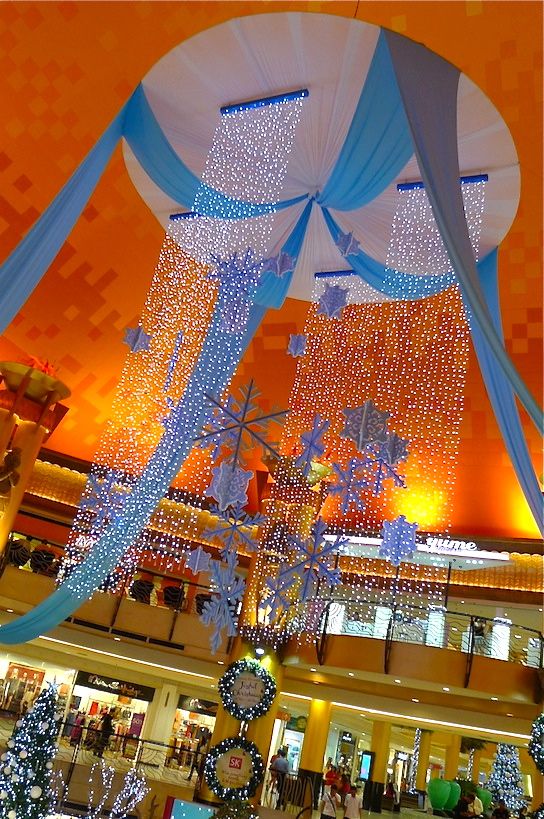 Perhaps there's a snowman and a couple of reindeers this year. Haha!
I actually like the Snowman!
The backdrop fits quite nicely with this Snowman. Or is it the other way round?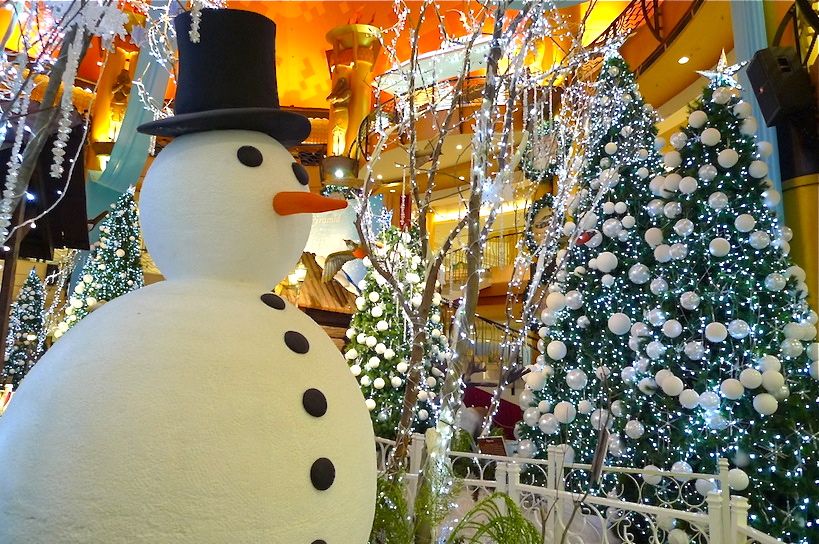 Oh, there is a bird flying up on the trees too! Or at least, appears to be flying.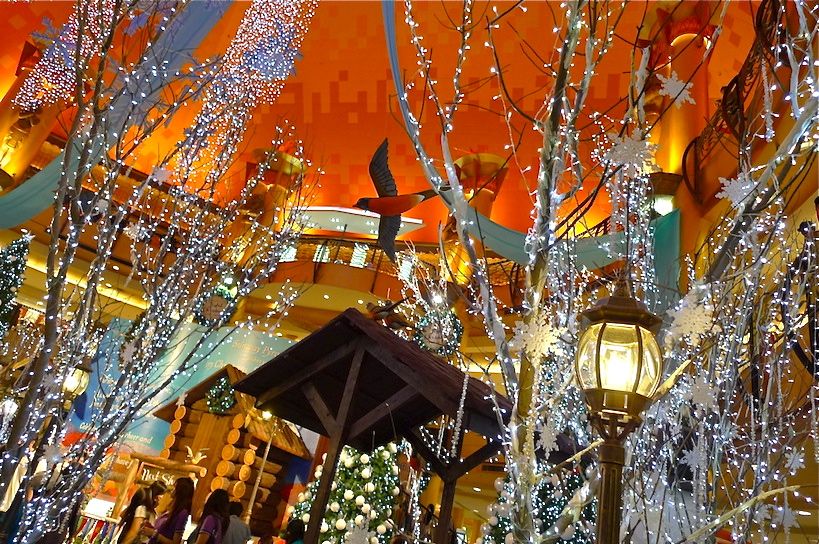 But I thought the stage was a little bland.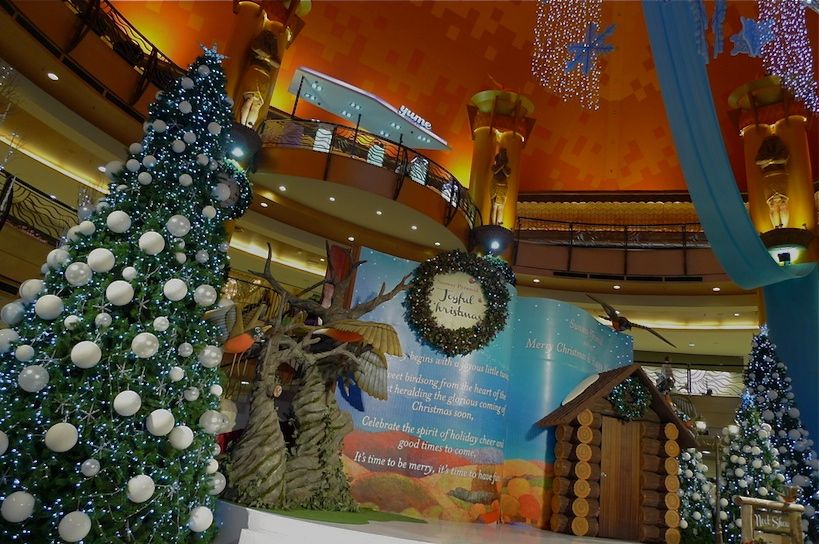 So is this a reindeer?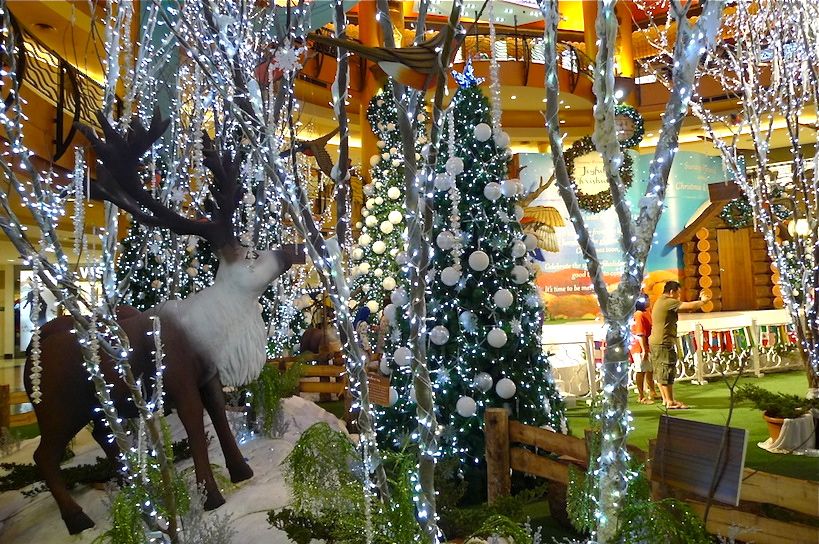 This reindeer looks cute!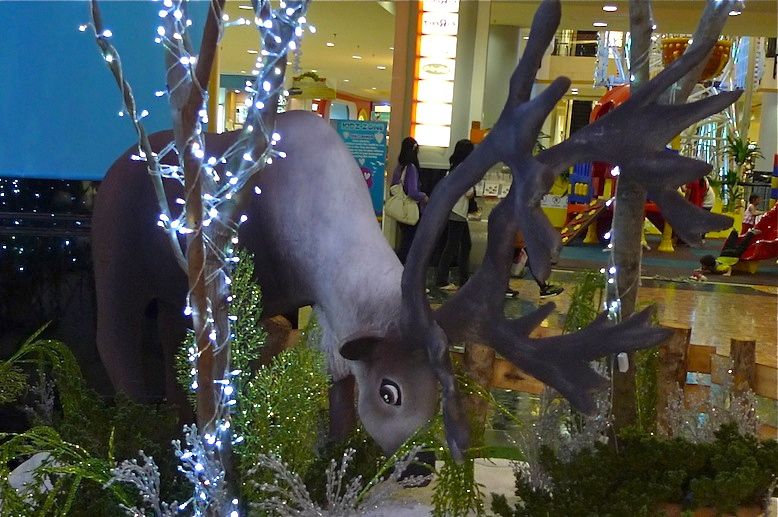 I walked out of Sunway Pyramid towards
Sunway Resort Hotel
and saw these beautiful decorations above my head along the road. I think they put up the same old decorations here every year.
More Christmas decorations lighted up the night opposite Sunway Resort.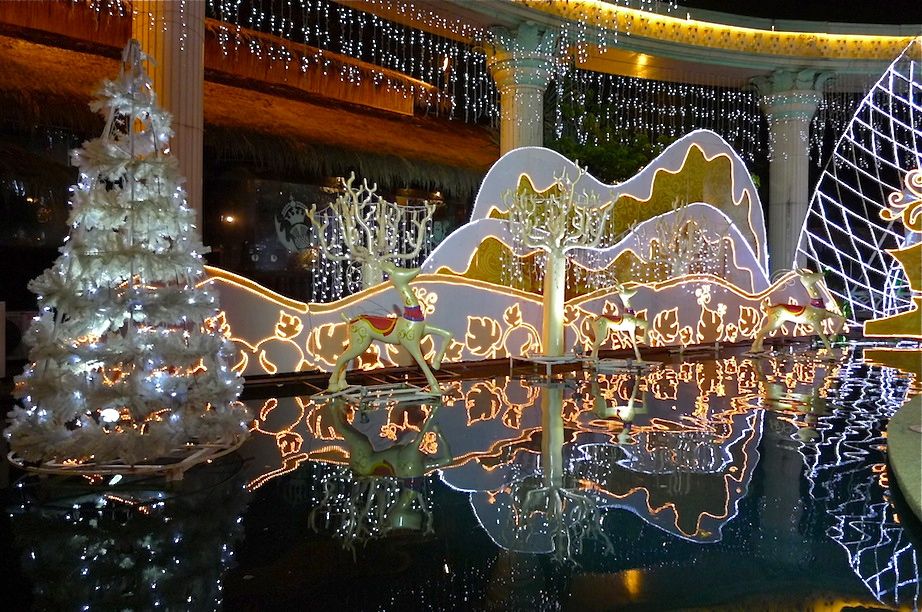 I thought the reflection on the water made it look quite beautiful!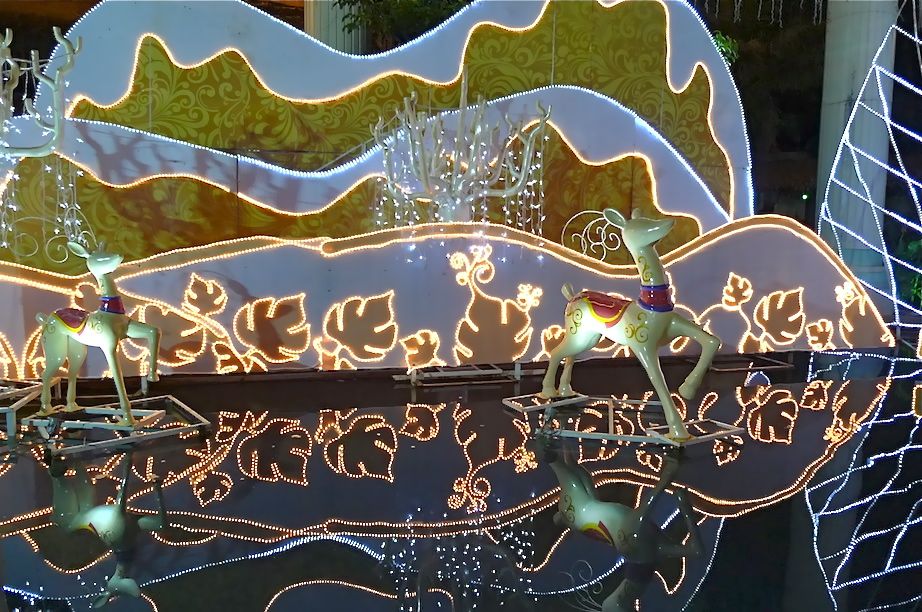 In front of the hotel were two elephants guarding the entrance. Not bad!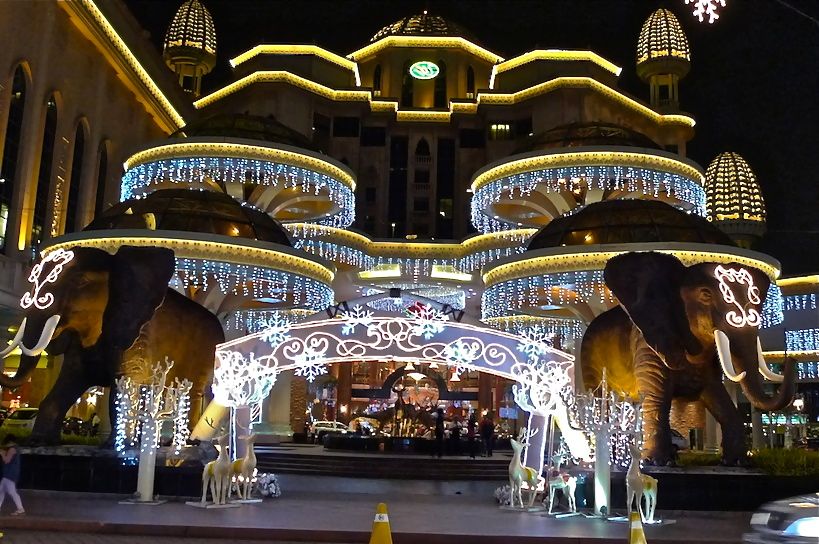 Beautiful snowflakes hanging from the ceiling along this walkway near the hotel.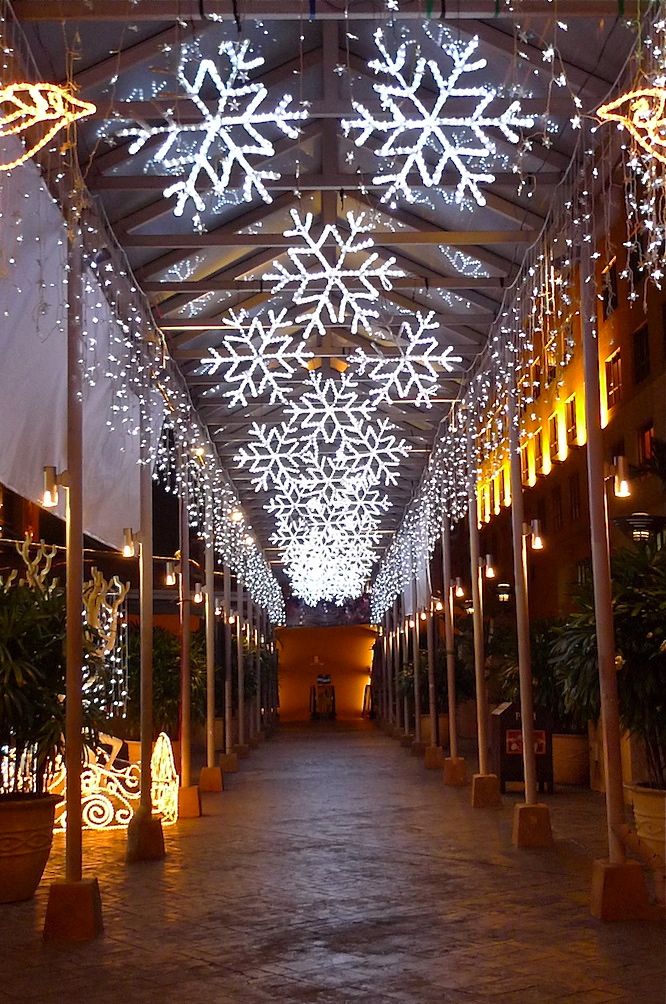 The Christmas decorations at
The Curve
this year was quite good.
I think the Christmas trees made all the difference! They make me feel so Christmassy!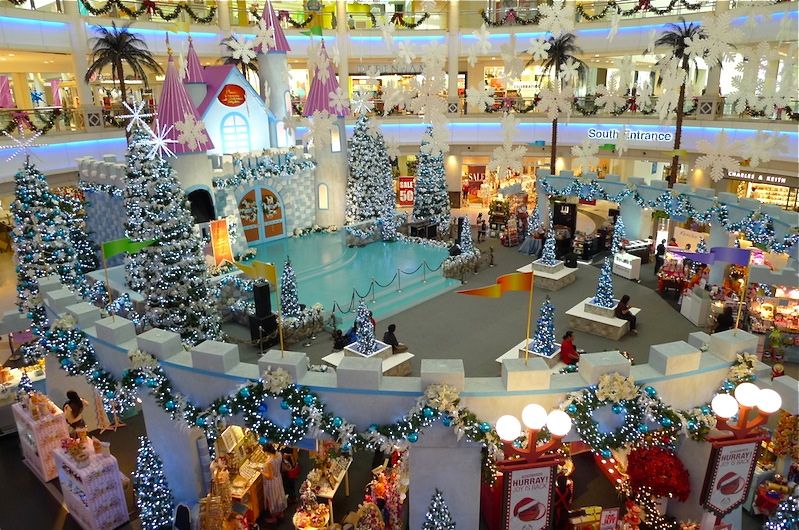 Even though there's a nice castle with pink rooftops, and there are hanging snowflakes, I still felt something's missing.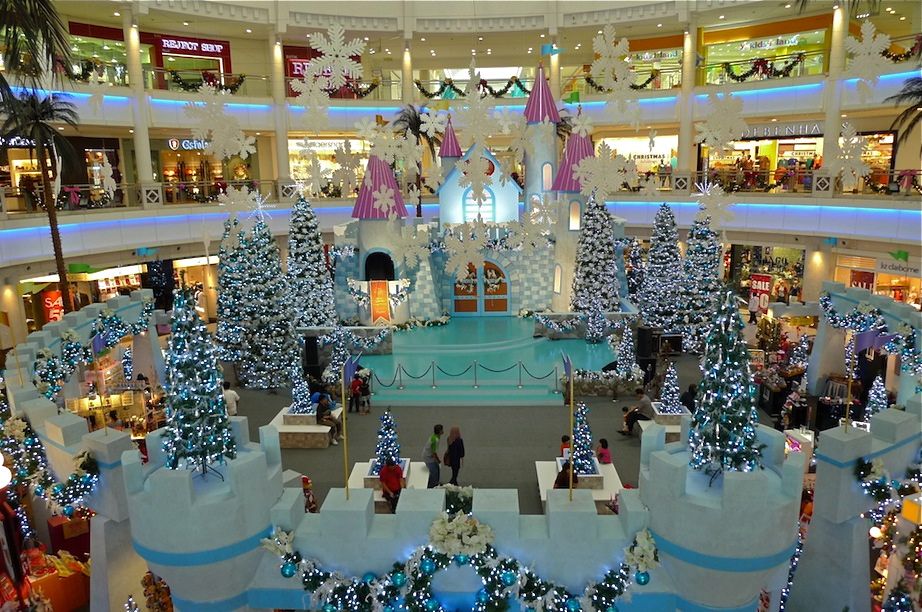 Perhaps too few Christmas trees? I am not sure.
I like the view of the Christmas trees and the castle from here. Nice.
Coming up in Part 2 - Christmas decorations in KL, namely at Pavilion, Bangsar Shopping Centre, Berjaya Times Square and MidValley Megamall.