I love to sing although I am not a good singer. And I am pretty sure I am not alone. Luckily for all of us who like to sing but can't sing well, there are karaoke outlets to satisfy our cravings for belting out hit songs unabashedly.
I have not been going to karaoke for quite some time, so imagine my excitement when I heard that
Redbox Karaoke
offers a Dinner Buffet package that starts at 6pm and allows you to sing till 3am in the morning! That's a whopping 9 hours of singing!! The price was only RM48++ per person* so it was a good bargain.
So early this week, my two friends and I ended up at Redbox Gardens. We were there right on the dot at 6pm. After registering ourselves at the counter, we were led to our private room.
I like that the room was spacious and clean.
There were some pretty new songs for us to choose from, but I was disappointed that some songs that I wanted to sing were not available.
Songs like Paradise (Coldplay), Count On Me (Bruno Mars), Arms (Christina Perri), Someone Like You (Adele), I Wanna Go (Britney Spears), Summer Rain (Matthew Morrison) and Louder (Charice) were not available.
I was actually quite irritated when I found that they had the song My Life Would Suck Without You by Kelly Clarkson but without the lyrics!! How was I supposed to sing?
I was however quite happy they had songs like Fall For You (Secondhand Serenade), Wish You Were Here (Avril Lavigne), Pumped Up Kicks (Foster The People), Cheers Drink To That (Rihanna) and Right There (Nicole Scherzinger).
As expected from a karaoke outlet, the buffet food were nothing to shout about. Here are some of the food I ate.
Sushi, oyster, sausages, chicken meat ...
Butter prawn, vegetables and garlic rice...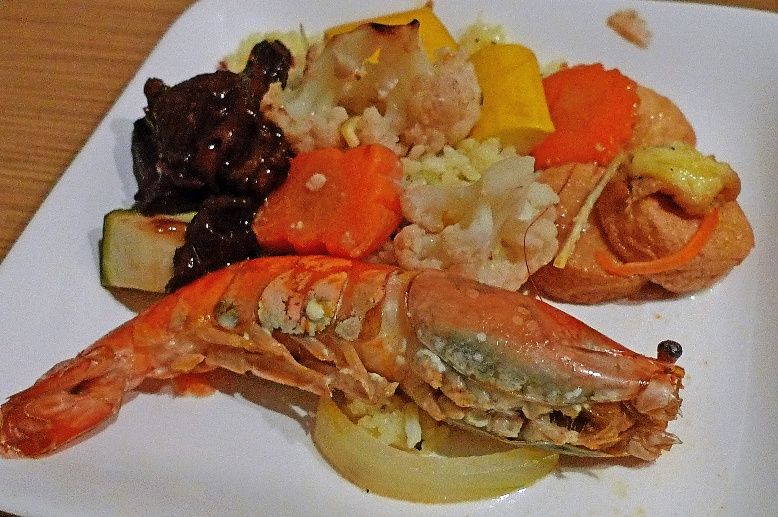 I had to spit out the butter prawn after biting halfway as I found that it was not fresh at all!
Scallop, beef, vegetables ...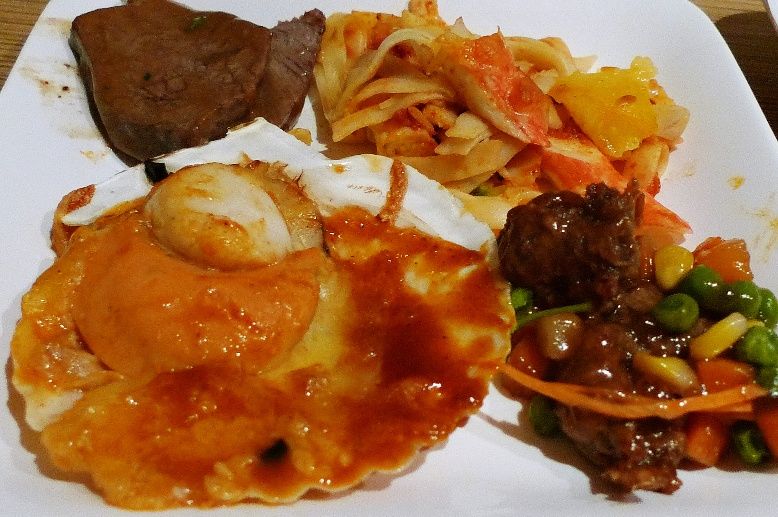 The scallop was actually not too bad.
Beef, fish, crab, prawns ....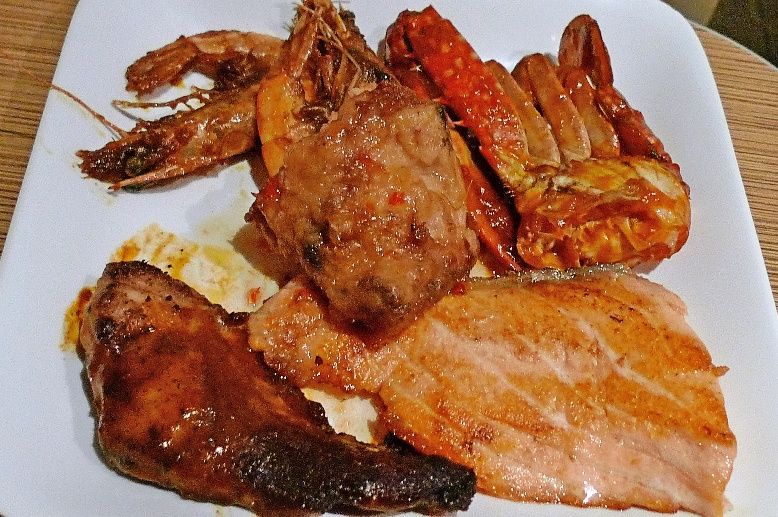 The fish was OK but I'm afraid the rest were below average.
Vegetable salad with various dressings ....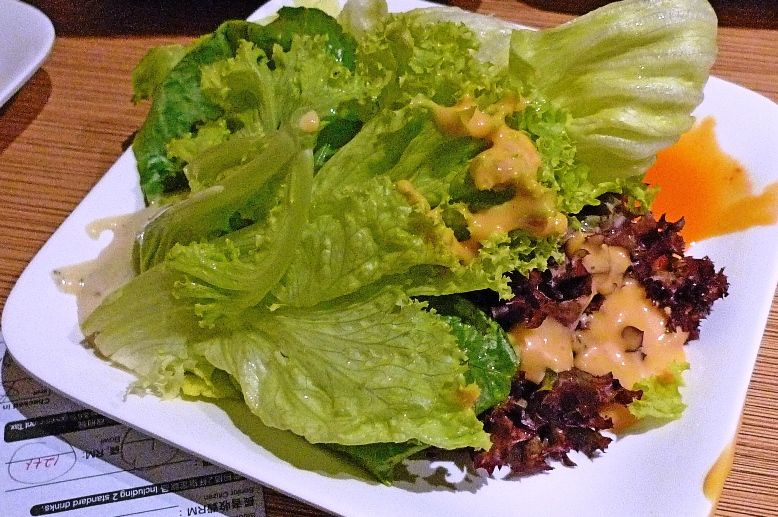 There were also ice creams, fruits and freshly made temaki but I did not take any photos of them.
Oh well, I was there to sing first and to eat second, so I was not too particular about the food. Besides, I did not have any high expectation of the quality of the food there so it was OK.
Since it was my birthday month, I made full use of my birthday vouchers. I redeemed one voucher for a free bottle of sparkling juice.
Thank goodness for this sparkling juice! It helped soothe our throats singing non-stop for 9 hours! Well, not exactly 9 hours as we spent the first hour eating actually. Haha!
I also used another birthday voucher which is a Buy 1 Free 1 voucher. Since there were three of us, we only needed to pay for two people. That's a good deal especially when we could sing all the way until 3am, don't you agree?
*
The price RM48++ is only for dinner buffet from 6pm - 10pm (Mon - Thurs only). You can stay on to sing till 3am but this offer together with the price is subject to change from 19th Dec 2011 onwards.