On our second evening in Phnom Penh, Cambodia, our good friend and host brought us to a high class French restaurant called
Van's Restaurant
.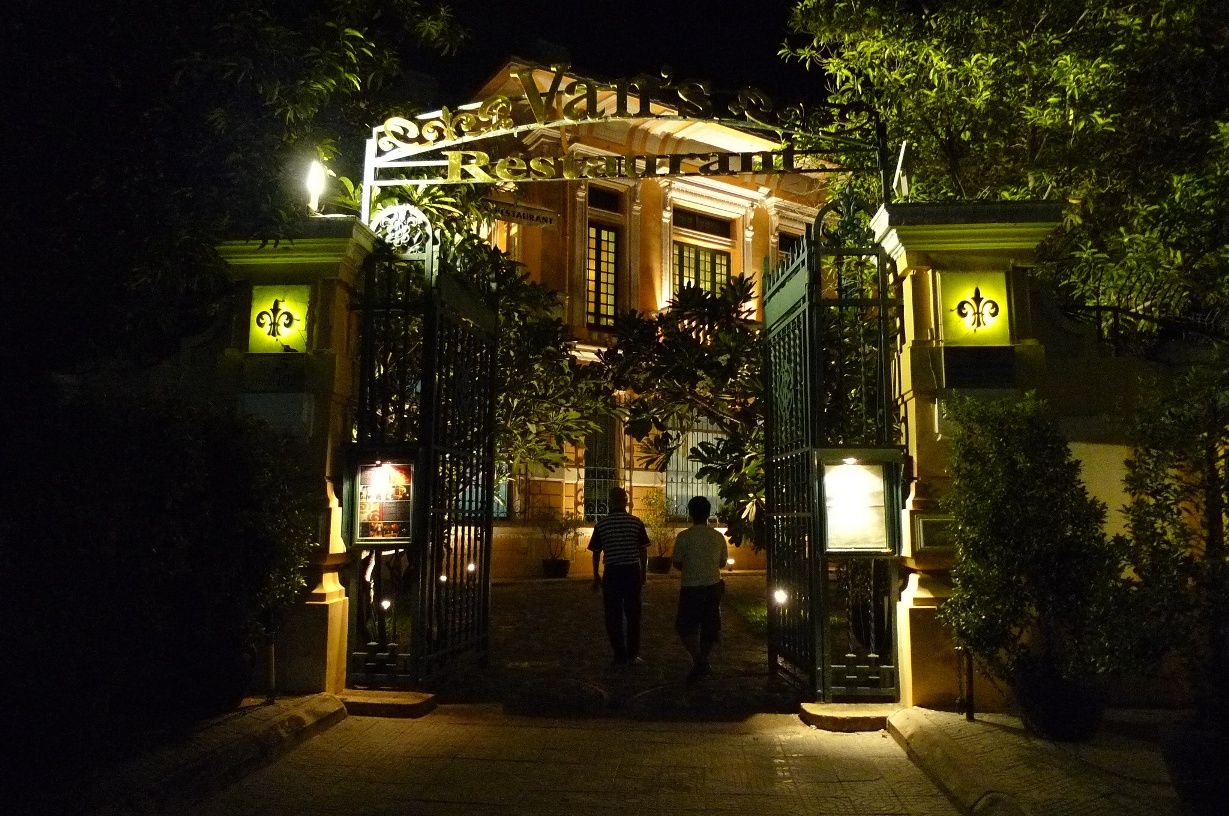 As we entered the premises, I realized the restaurant was located in a historical French colonial style building. In fact, the building was originally an Indochina Bank building dating as far back as 1898. It became the property of the Cambodian Van family in 1960 and served as the family residence for many years.
When the civil war broke out in 1970, the whole family fled the country leaving the youngest, 2 year old
Porleng Van
the last to escape with her sister
Porlim
. When the economy opened up in 2003, the Van family returned and
Porleng
restored the building and decided to open it to the public as a French restaurant.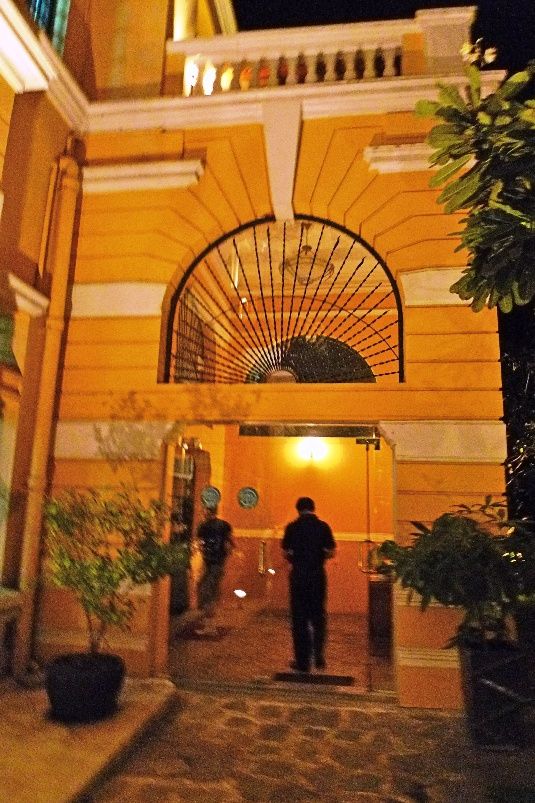 We went up the stairs and came upon this gramophone.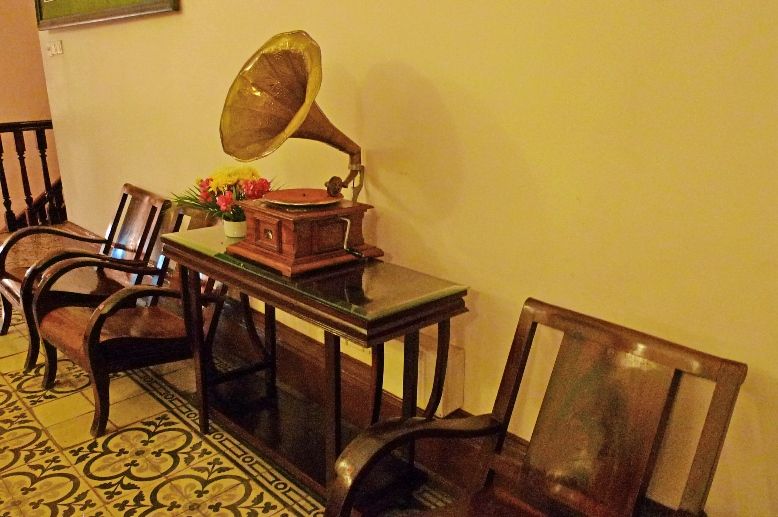 I thought the gramophone blended perfectly with the French colonial architecture of the interiors.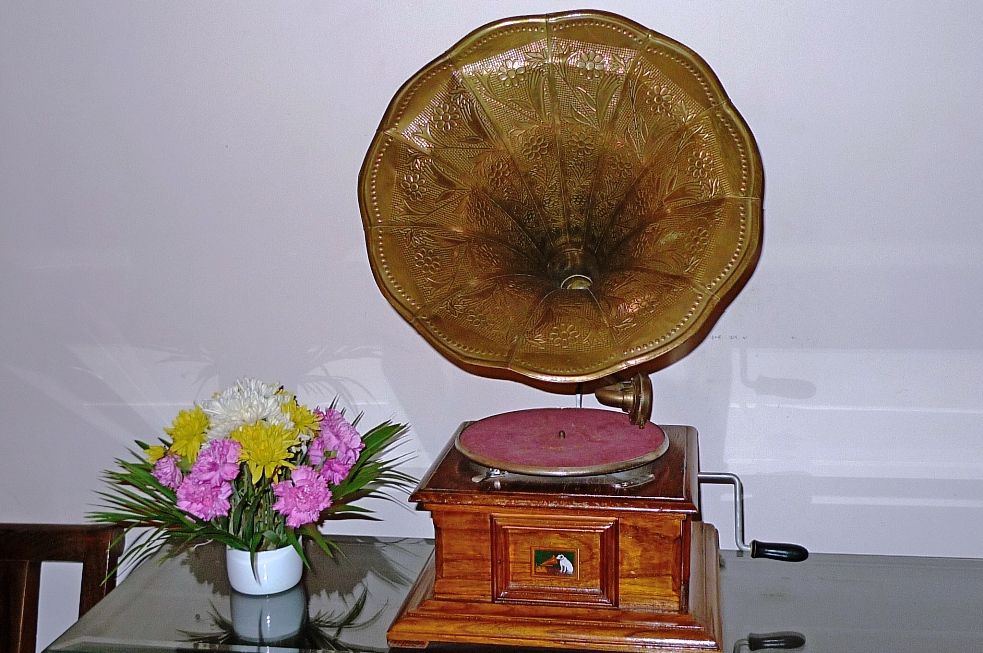 The entrance into the Dining Room looked especially warm and welcoming.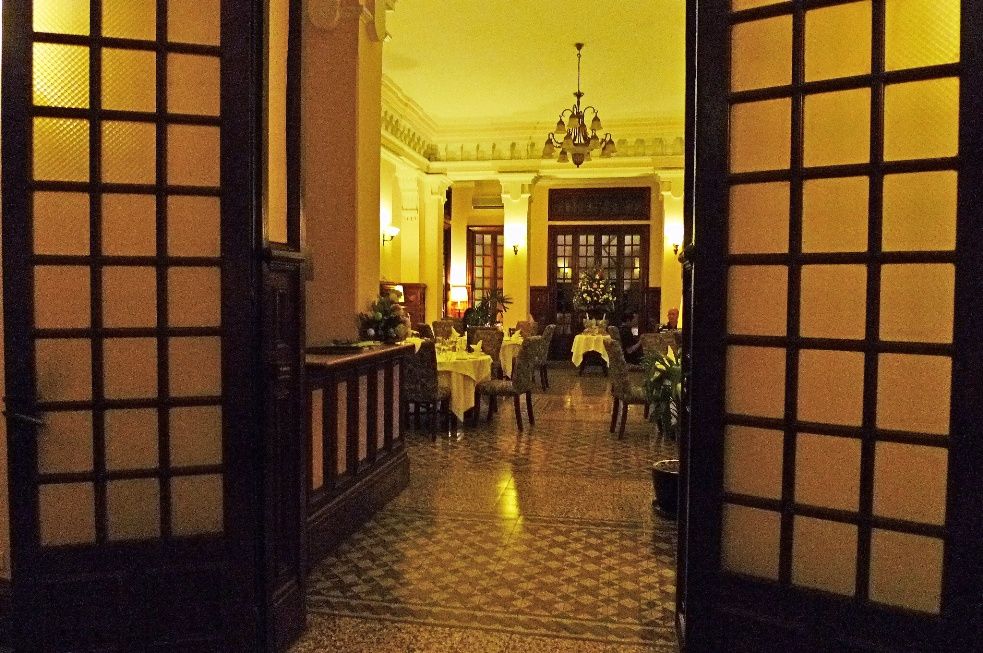 As we stepped inside, I marveled at the interiors and the furniture.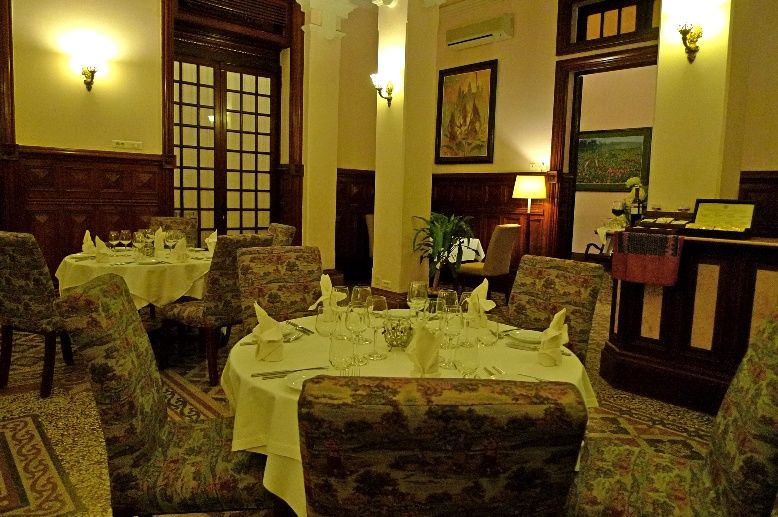 I decided to take a few snapshots of the Dining Room.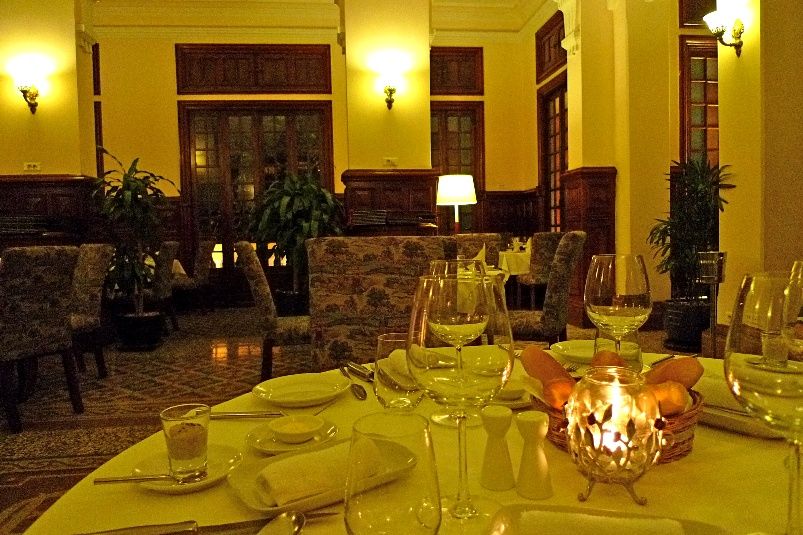 There were not many customers at that time so I felt comfortable snapping away.
Soon we were all seated and the waiter took our orders.
We were given the complimentary bread.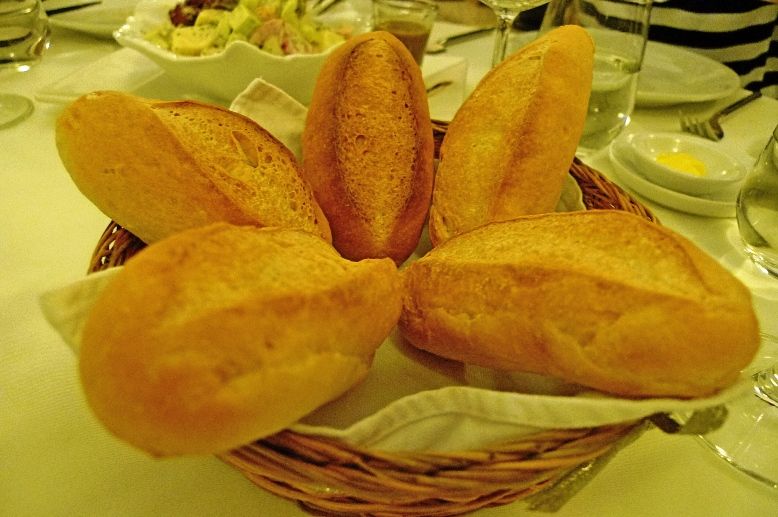 My bread and butter. Yummy!
Our entrée was the
French Onion Soup
.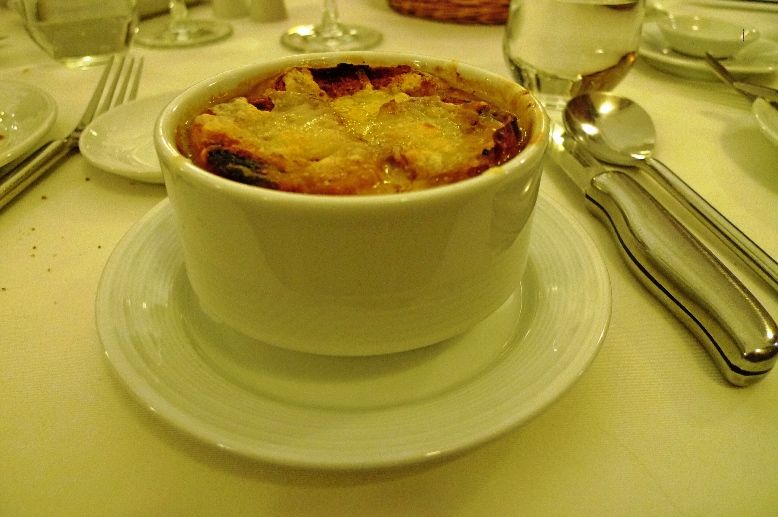 It was delicious!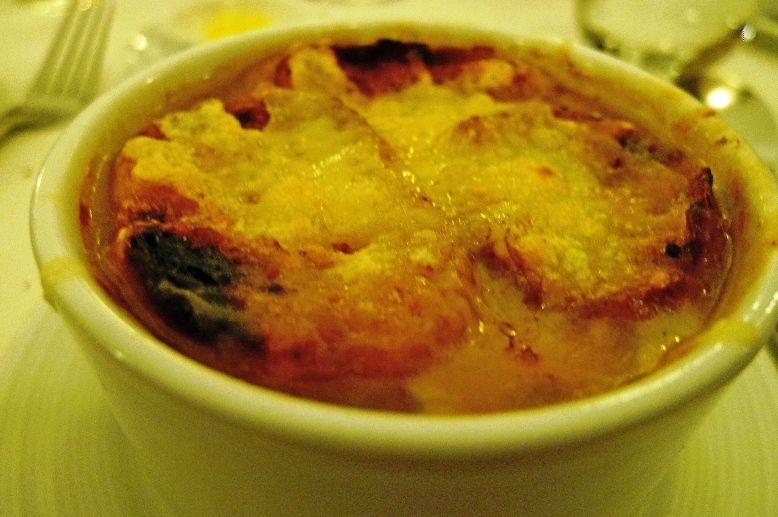 We also ordered a bottle of red wine. Here's my glass of red wine which I enjoyed.
I had actually forgotten what I ate for my Main Course - it was more than a year ago! - but if not mistaken, it was
Baked Lamb Sirloin
. I only remember I kind of enjoyed it.
For dessert, I had the
Soft Chocolate Apple Brownie with Cream Sauce
.
It was sinfully delicious!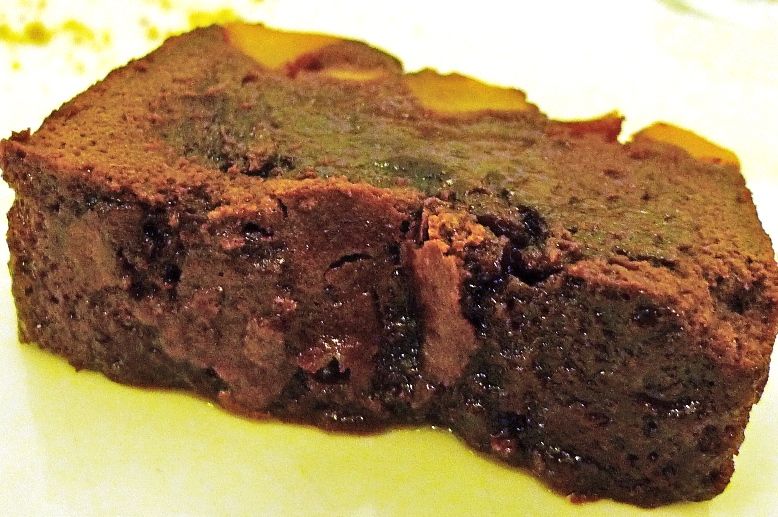 As with
our hotel
stay and
our lunch
, this dinner was again taken care of by our generous host. I have never ever dreamed of having a free French dinner in Cambodia, but that was what happened and I am really thankful.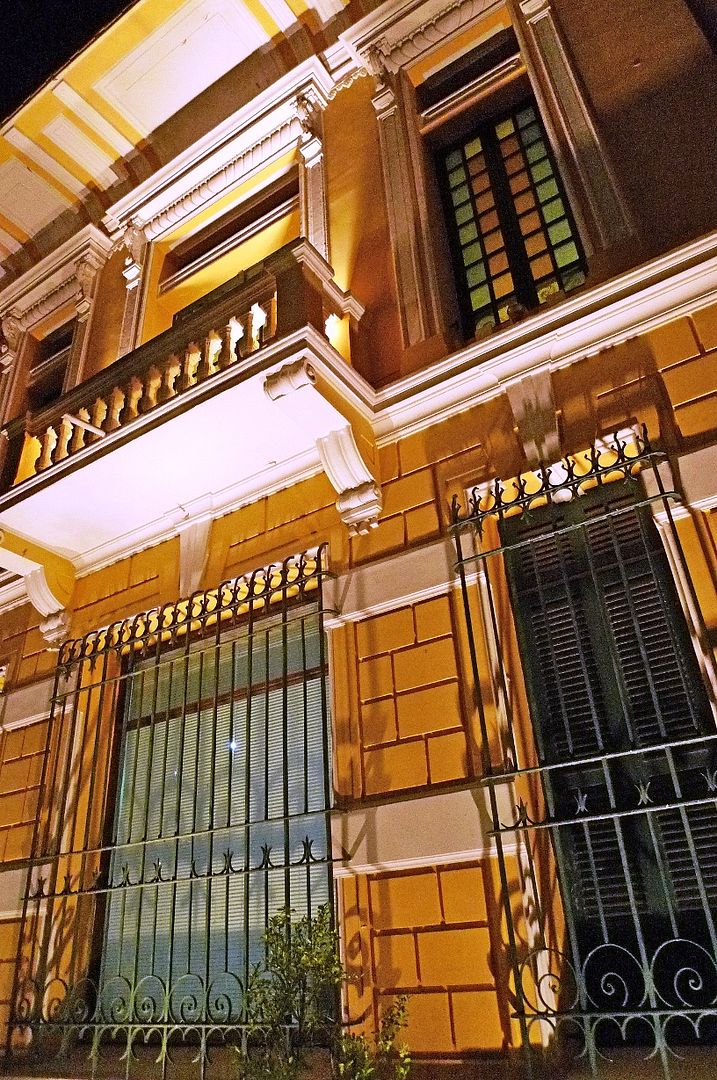 The dinner sure helped me lift my depression after visiting the
Tuol Sleng Genocide Museum
hours earlier, but I guess we did not expect what was to come next!