During my 3 days 2 nights stay at
Asia Hotel
in Phnom Penh, I had breakfasts at the hotel itself. My first breakfast was bread with butter and jam and a glass of Ovaltine with milk.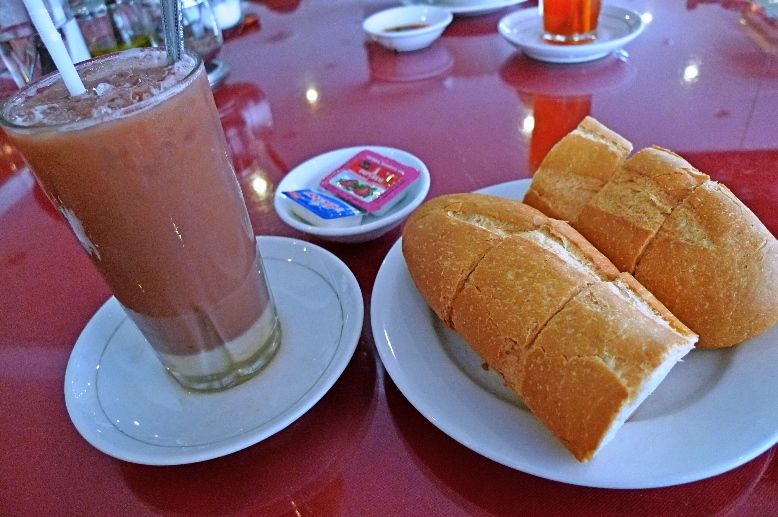 It had been such a long time since I drank Ovaltine I sure did not expect I would be drinking it in Cambodia!
On the second morning in Phnom Penh, I had apple pancake with iced coffee. It was yummy!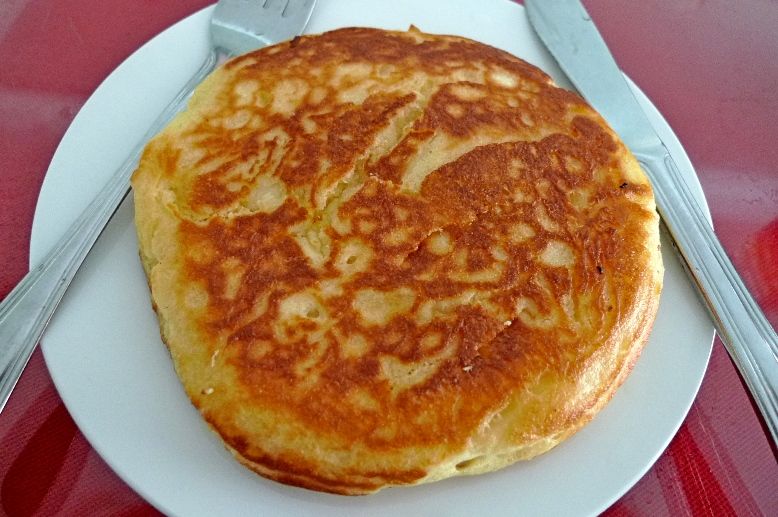 After our tour of the
Royal Palace
, we decided to explore the city centre of Phnom Penh.
Jam
, his friend and I had our tuk tuk driver to bring us around. We passed by this famous 5 star
NagaWorld
Hotel and Entertainment Complex near the Tonle - Mekong River.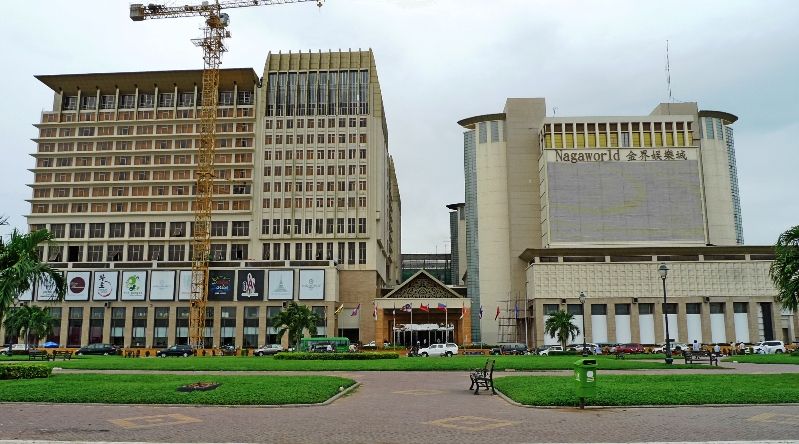 At the city centre, we came across a large roundabout and in the centre of this roundabout stands the
Independence Monument
(
Vimean Ekareach
).
Looking like a lotus-shaped stupa, this Independence Monument was built in 1958 and designed by renowned Cambodian architect
Vann Molyvann
to celebrate Cambodia's independence from France.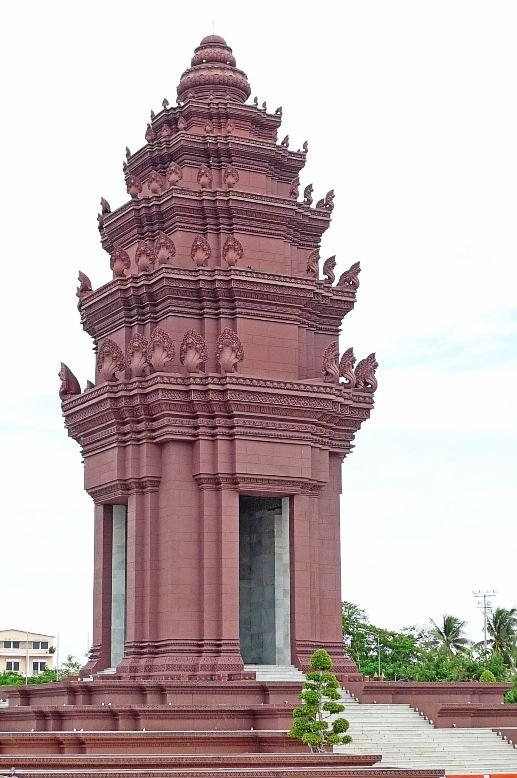 Not far from the Independence Monument is the residence of
Hun Sen
, the current Prime Minister of Cambodia.
This was pointed out to us by our tuk tuk driver. Hun Sen, we were told, is the longest serving Prime Minister in South East Asia and one of the longest serving leaders in the world!
How do you like the look of his residence?
Next, we requested our driver to bring us to riverfront area along
Sisowath Quay
. The Sisowath Quay is an esplanade running along the banks of the Mekong River and Tonle Sap River.
Right opposite the esplanade across the road are dozens of restaurants and bars and a range of hotels and guesthouses as well as several silk and souvenir shops, travel agents and internet cafes.
It was a rather hot morning so we did not stay for long. It would probably be a good place to visit during the evening.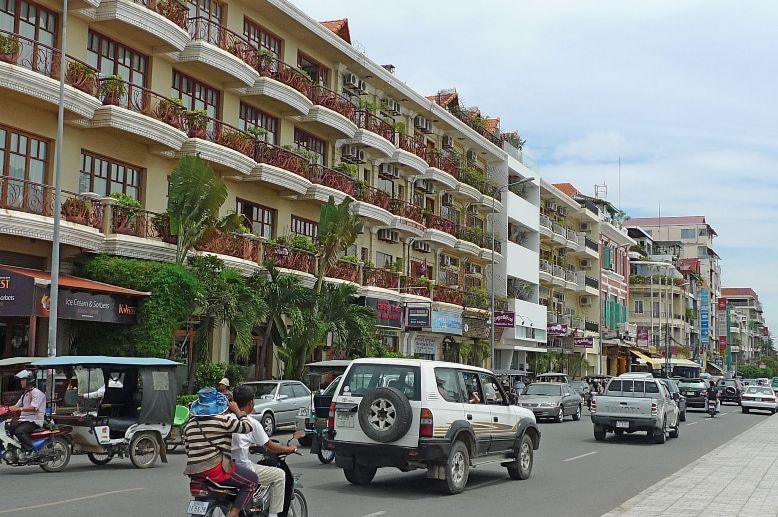 The tuk tuk driver then took us back to our hotel, but instead of going into our hotel, we took a walk around our hotel. We came across the
Central Market
which is also known as
Psar Thmei
meaning "New Market" in Khmer.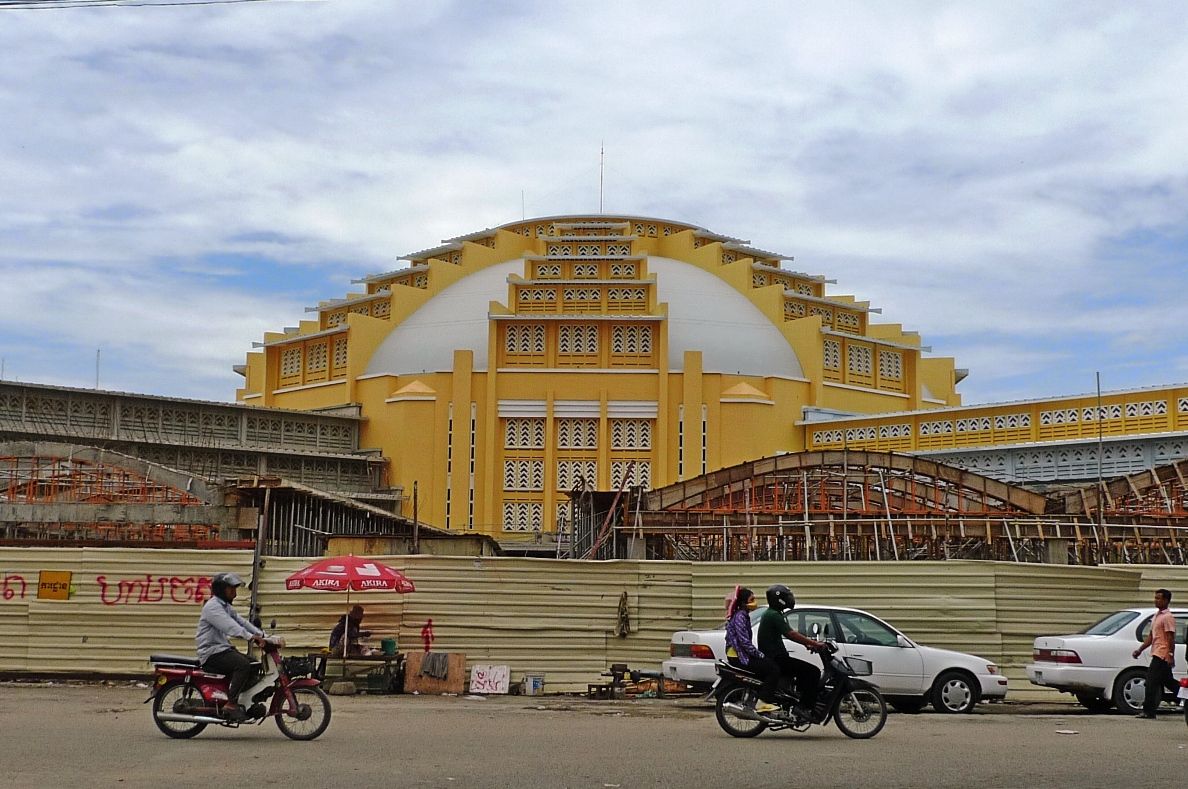 However, the building was undergoing renovation so we did not go in.
Guess what? Along the way, we also passed by this!
Klang Boy Bak Kut Teh? Haha! It's good to know that there are enterprising Malaysians in Cambodia!
After the short stroll, we returned to our hotel for a brief rest. Our good friend who had paid for our 2 nights stay in the hotel would be bringing us out for lunch. So would the lunch be on him? You bet! : )