After touring the
Royal Palace
and
exploring Phnom Penh City
in the morning,
Jam
, his friend and I returned to our hotel for a brief rest before going out again for lunch.
Our good friend who had been a generous host by paying for our accommodation in Phnom Penh dropped by our hotel with his friend to pick us up. They brought the three of us to
Boeung Meas Restaurant
located at 6A, National Street.
I had no idea what food we would be eating in this restaurant but I hoped it would be Cambodian food.
Once we stepped into the restaurant, we saw this!
It was a cow being roasted! Judging by its size, I guess it's a very young cow.
As we walked further in, we saw a row of what looked like huts.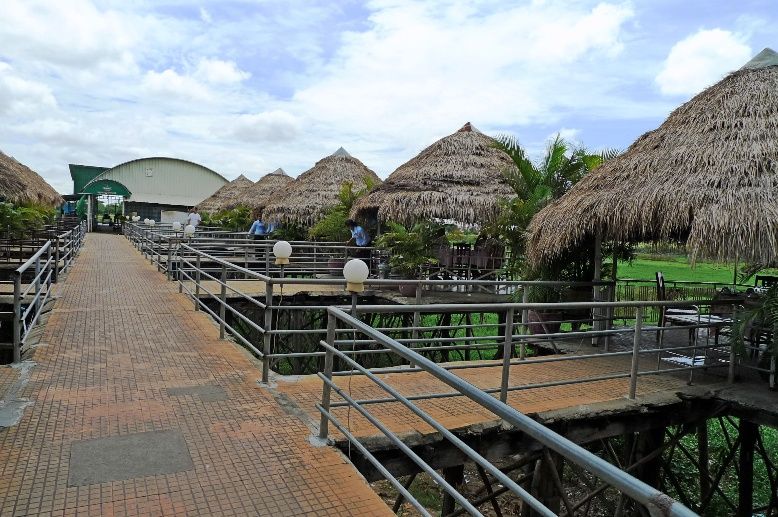 We were shown to our table inside one of the huts.
From here, we could see the huts were all built on stilts. We were told that the ground below were filled with water during the rainy seasons so that it would appear as if you were dining beside a lake!
We started our lunch with the cow we saw that was being roasted earlier. Well, maybe not exactly the same cow, but here's our roast beef.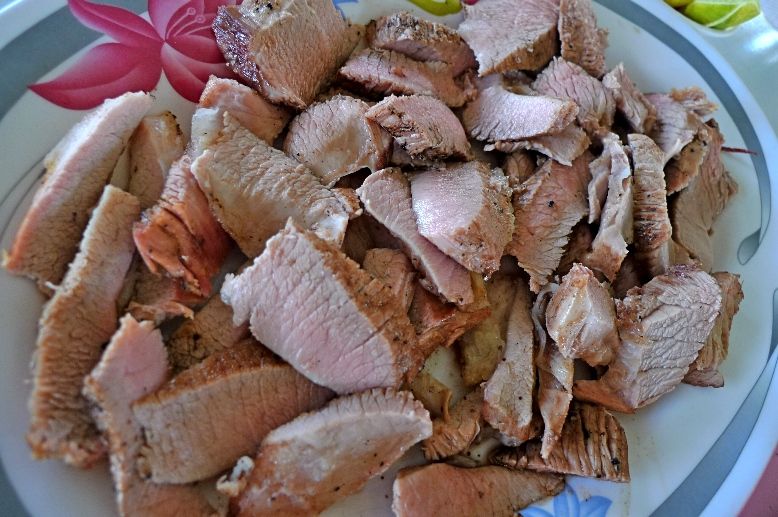 The meat was tender and juicy. They must have roasted it the right way and at the right temperature to keep those juices in!
Next, we had vegetable salad. OK, maybe I did not take the picture properly, but can you see cucumbers, carrots, cabbage and bean sprouts? Can you also see ice cubes on top of the vegetables? The vegetables were kept fresh that way.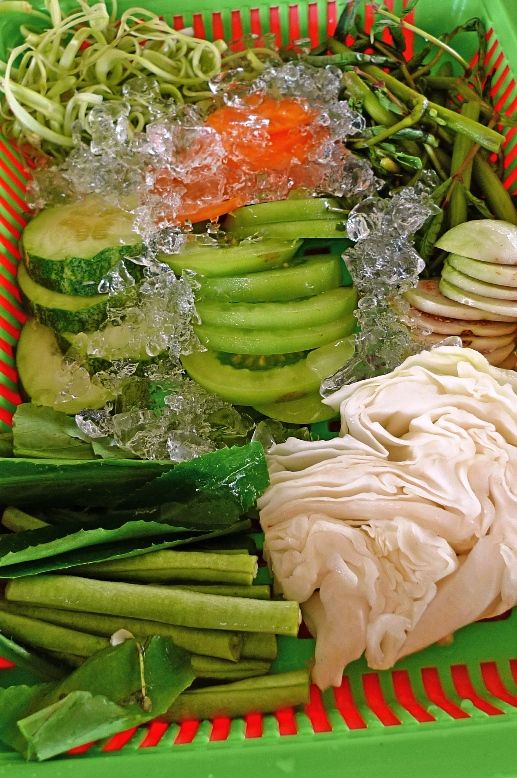 We just ate the vegetables raw like that without any creams or dressings. I supposed this is the way the locals eat their vegetables. I thought it was pretty healthy!
Besides raw vegetables, we also ate a dish of cooked vegetables.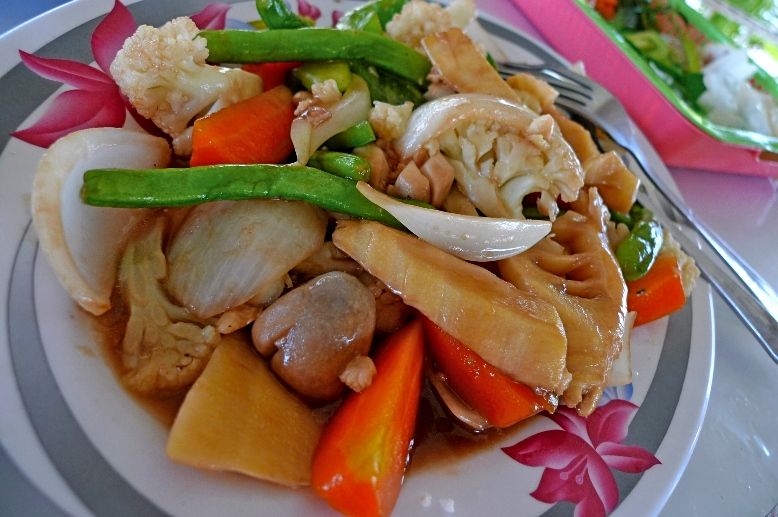 Next, we had crabs. But before the crab dish arrived, we requested this man to pose for our cameras holding a crab in each hand. Haha!
The crabs were yummy.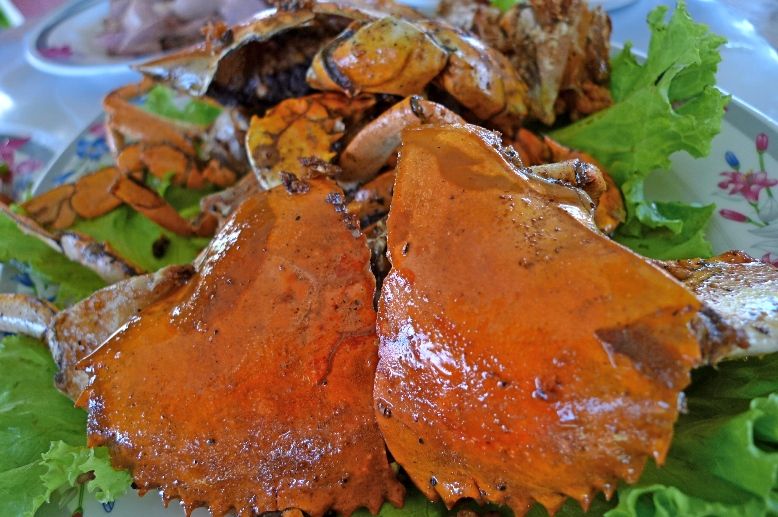 It was hard eating crabs without dirtying my hands and I had to take pictures at the same time!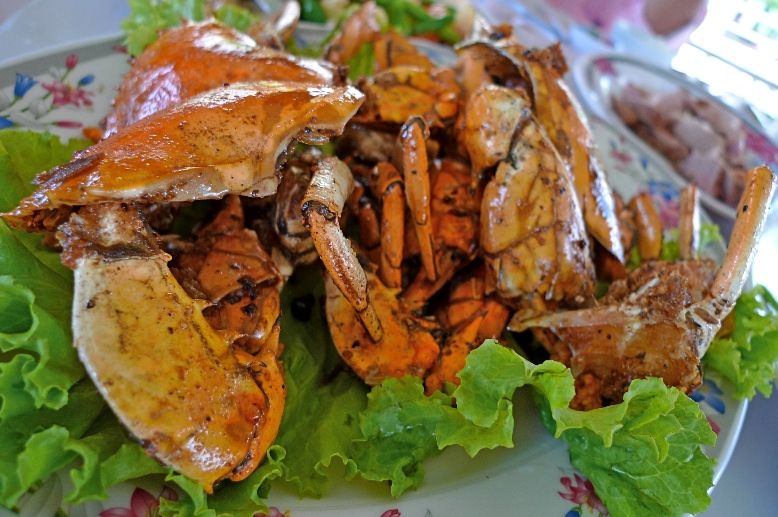 I have forgotten what the next dish was but looking at this picture, they are most likely pigeons! Can you see the wings?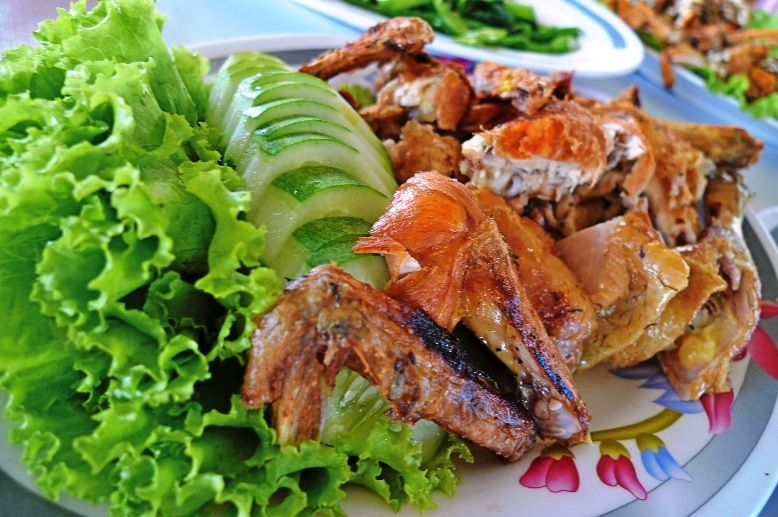 I could not remember the taste! I guess it was not really that good, otherwise I would have remembered how it tasted like!
Lastly, we had fish.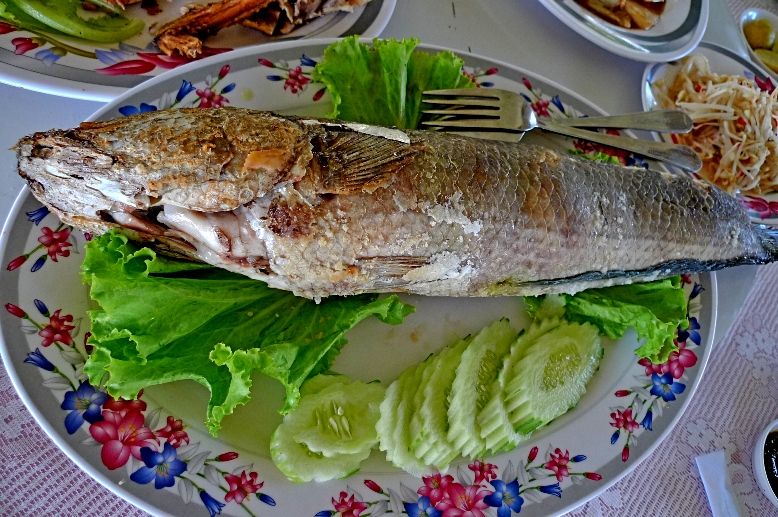 I do not know what fish this is - do you? It was pretty tasty!
During our 3 days in Phnom Penh, we had beer at almost every meal - thanks to our host's friend who is a big fan of
Heineken
. He would not drink alone and would force all of us to drink with him!
This is my glass of
Heineken
- you can see that I've almost finished one glass, but not to worry, it would be topped up again even if I refused!
They say alcohol and durians don't mix, but guess what? Right after our meal and possibly a few glasses of Heineken, our host brought out a styrofoam box containing durians! I was of course delighted since I love durians and wasted no time in eating them!
Besides durians, he also brought out some guavas. Honestly, we were just too full to finish them!
It was a satisfying lunch. I did not know how much our lunch cost since the bill was footed by our generous host.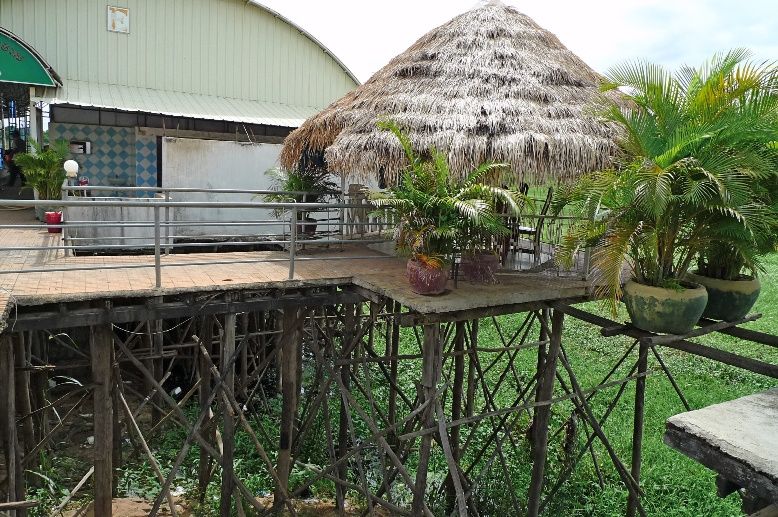 After lunch, they brought us to the Russian Market where we bought a few souvenirs. The Russian Market was so called because it was very popular with the Russian expatriates during the 80's. Unfortunately, I did not take any photos of the market!
After that, our host brought us to a place which he said he would not want to enter as it would be too traumatic and horrifying for him. We were also warned that we might suffer from nightmares visiting it.
If you want to know what "horrifying" place we went to, don't miss my next post coming right up!