Every year, without fail my friend would invite me to her house for steamboat potluck party. I blogged about it in
2009
and
2010
. I guess the post about this year's steamboat potluck party is long overdue, so here it is!
My friend had prepared these all nicely skewered so that we could dip them into the boiling steamboat pot.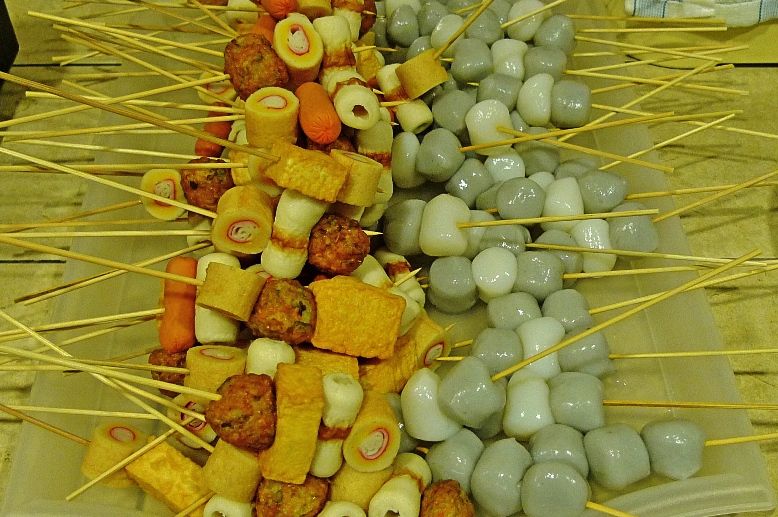 My bowl of yummy meatballs!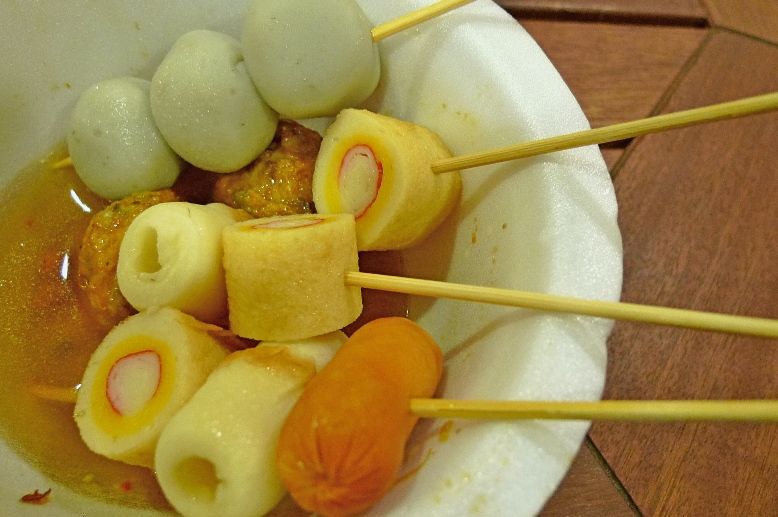 Besides steamboat, we also had spaghetti.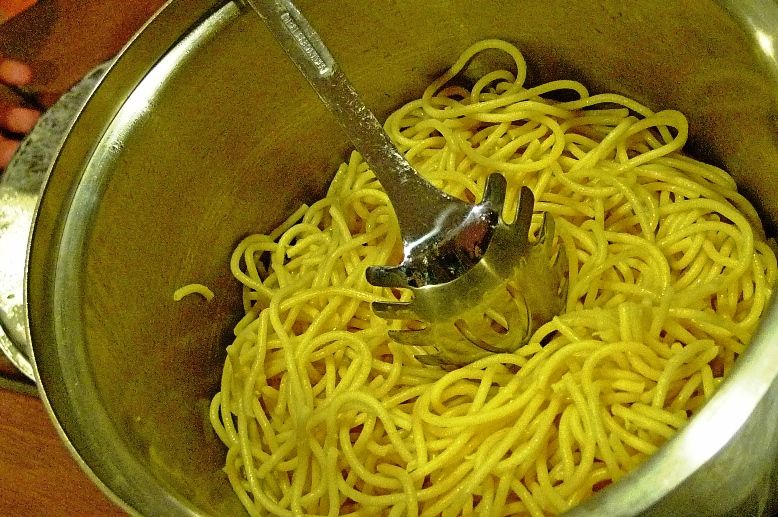 There were two types of sauce for the spaghetti. I could not remember the name of the sauce.
My bowl of spaghetti in yummy sauce!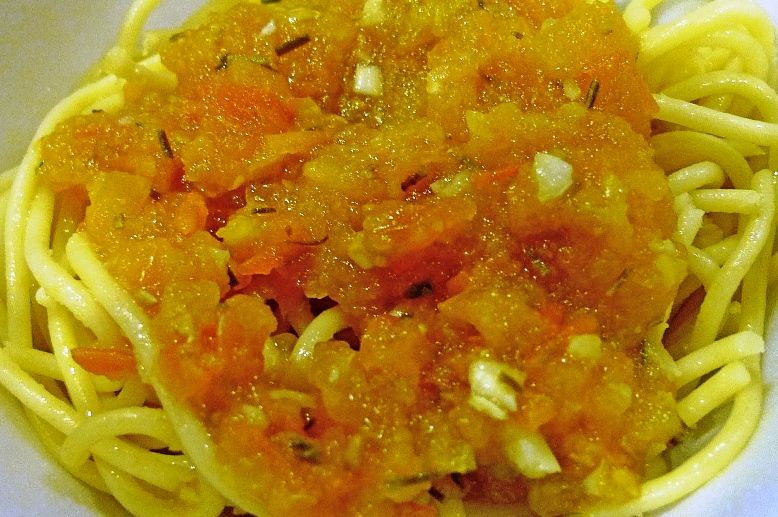 We also had rojak - the Indian rojak, not the Chinese one.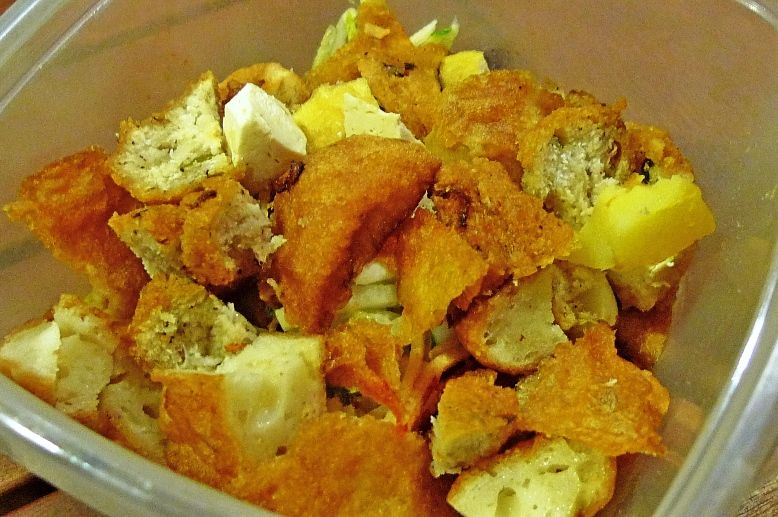 And chicken! Look at the head!
The head magnified.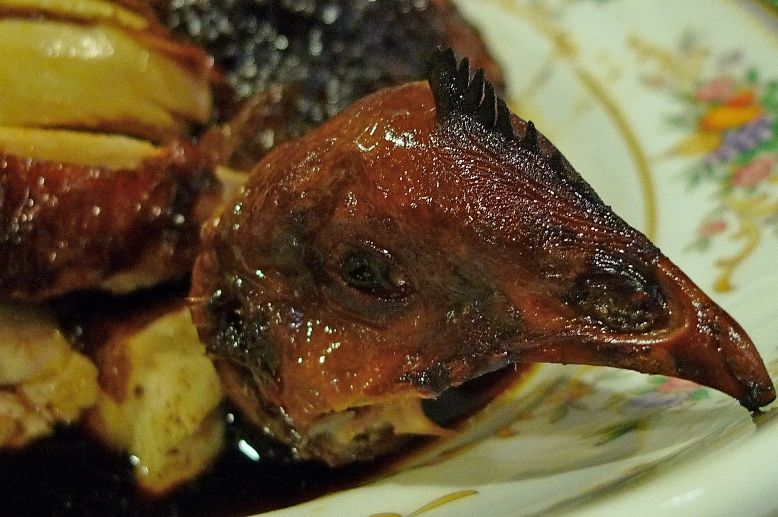 Snacks consisted of edamame beans - my favourite!
And desserts in the form of chocolates (not in the photo) and durian puffs!
Or course, no party is complete without a bottle or two of red wine.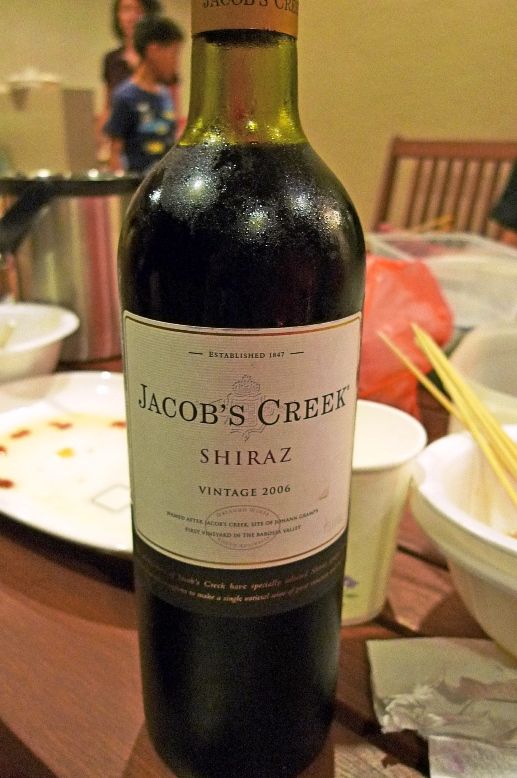 I always enjoy potluck party! I am looking forward to next year's steamboat potluck party!