Continued from
Part 1
During our trip to Longji Rice Terraces, the three of us stayed at Jiu Jiu Hotel. We paid 20 yuan per person for one night stay.
Below is the picture of my travel partner
Jam
entering the hotel.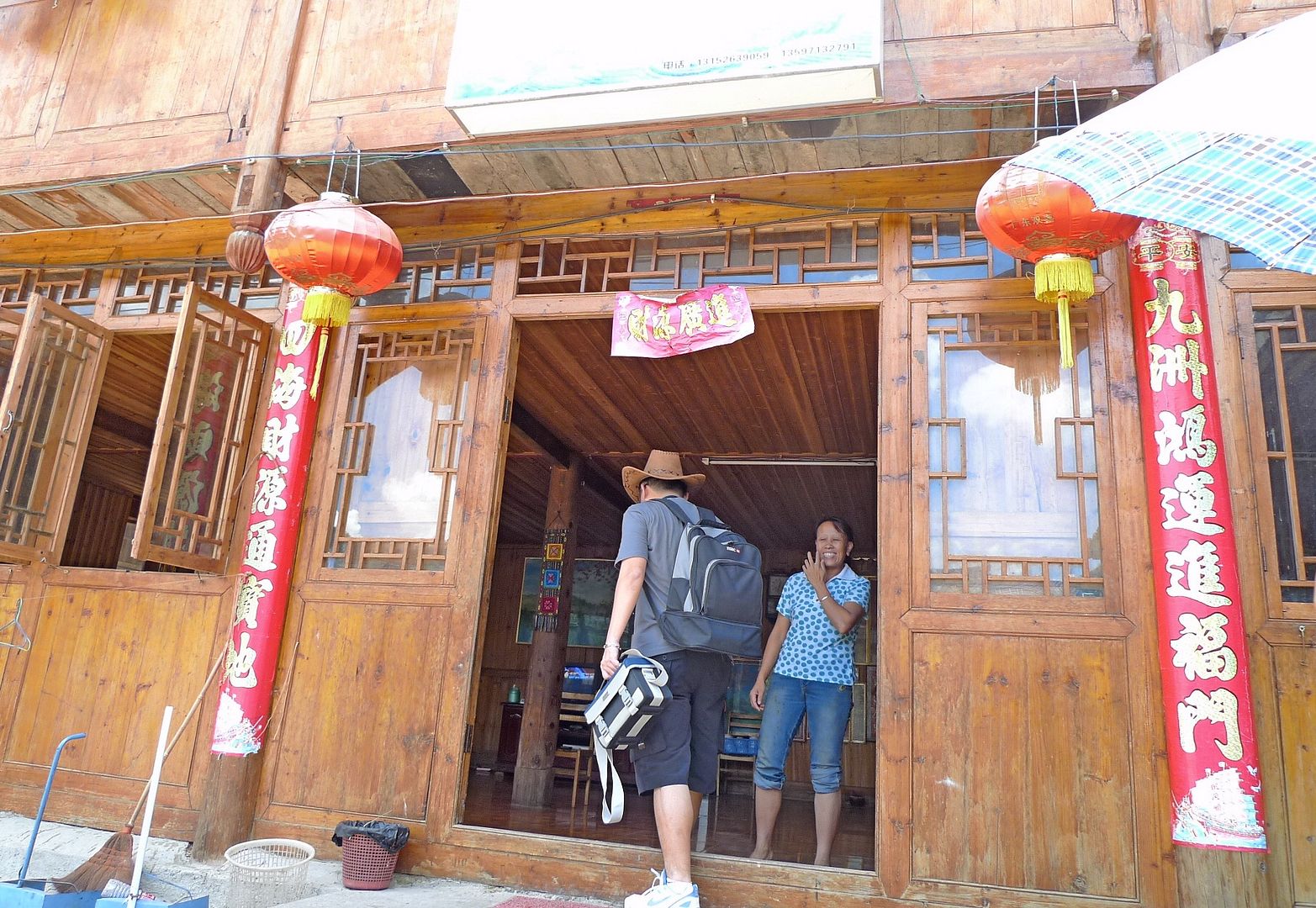 We were given cucumbers to eat to counter the hot weather!
And while they were getting our rooms ready, we were given the menu for our lunch. As I did not know Mandarin, Jam did the ordering.
This was our lunch. What do you think we ate?
Frog meat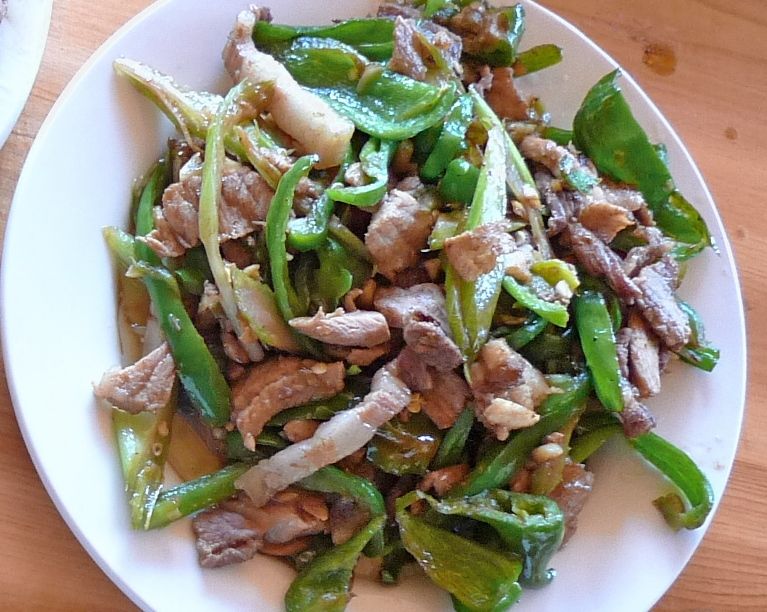 Fried pork with green peppers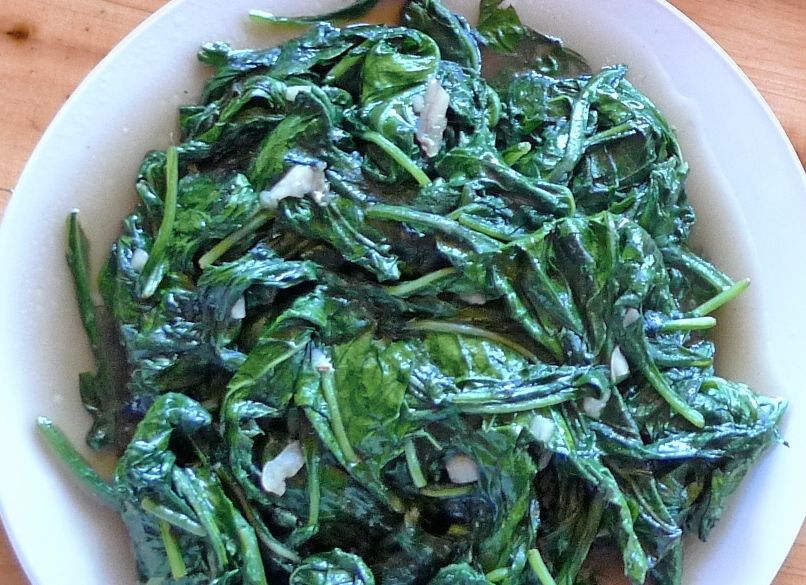 Sweet potato leaves
I did not quite like the frog meat. The frogs were actually captured from the rice fields, or at least that's what we were told.
We were also given a sample of the local glutinous rice wine. (sorry no photo) Gosh!! It's the best rice wine I have ever tasted in my life!! It was smooth and sweet and totally pleasant on the throat. We decided to have this wine for dinner later. Good thing we did not drink the whole bottle of rice wine for lunch for we learnt the alcohol content was as high as 50%!
While we were eating, some of the local women approached us to sell us their handicraft items.
I bought a few as they were really of good quality. After eating our lunch, we sat down and looked at these ladies knitting.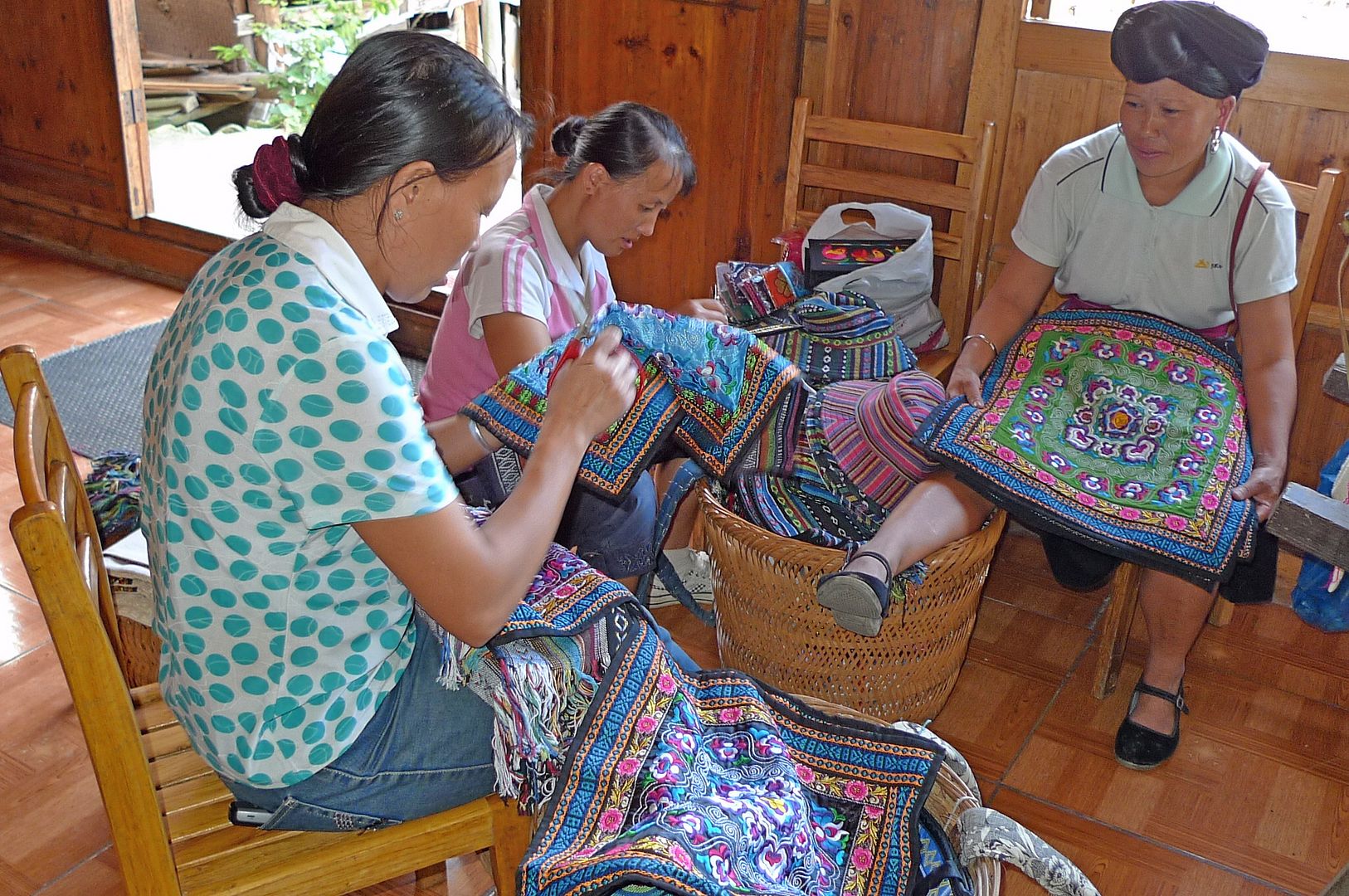 Soon our room was ready. We went up the stairs to the first floor. I took picture of the corridor.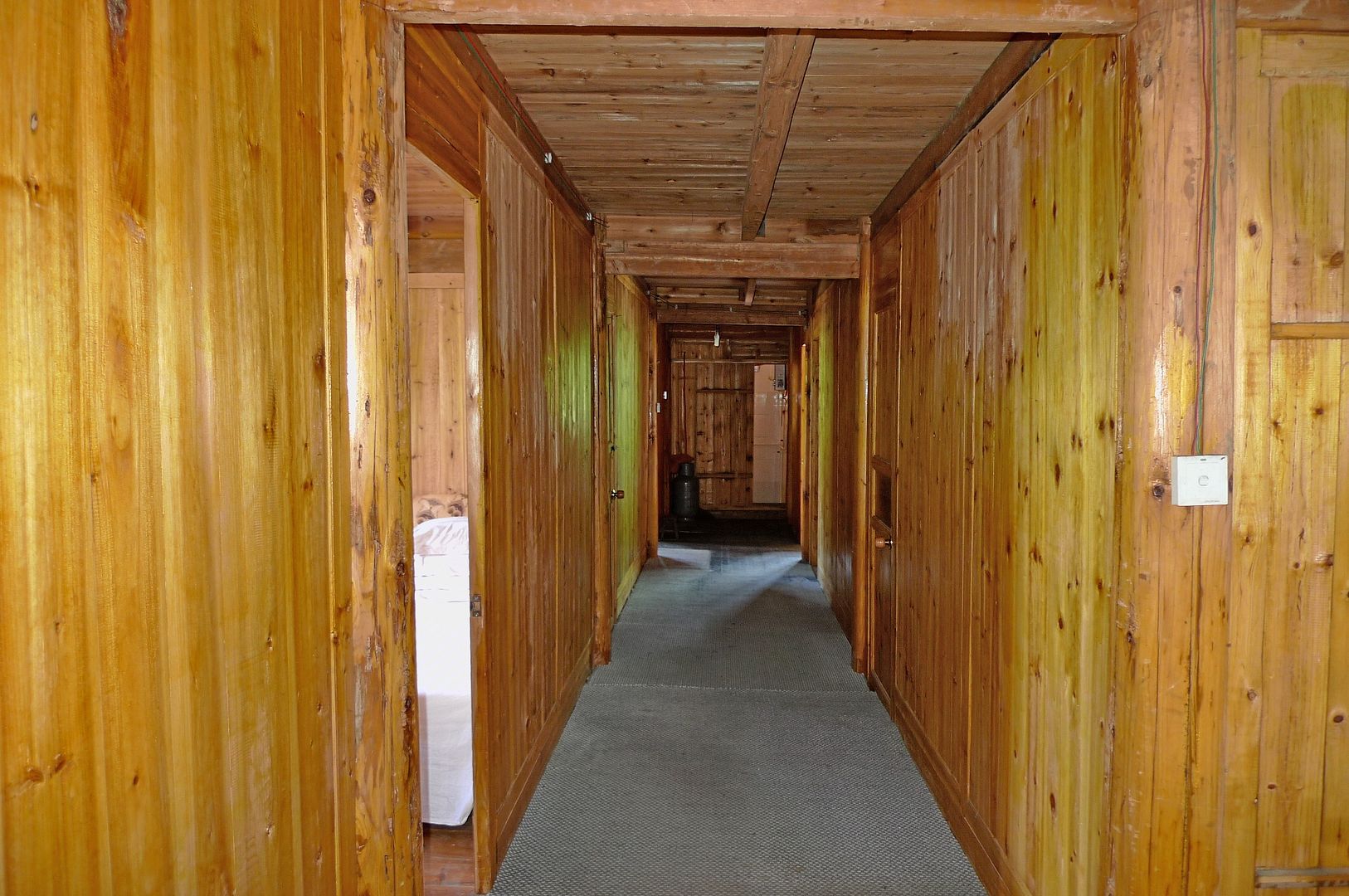 This was my room. There was a TV there but I never switched it on during my stay there! There was an adjoining bathroom but I did not take any photo of it. Well, the place was pretty clean.
But what amazed me was not the room, but the view outside!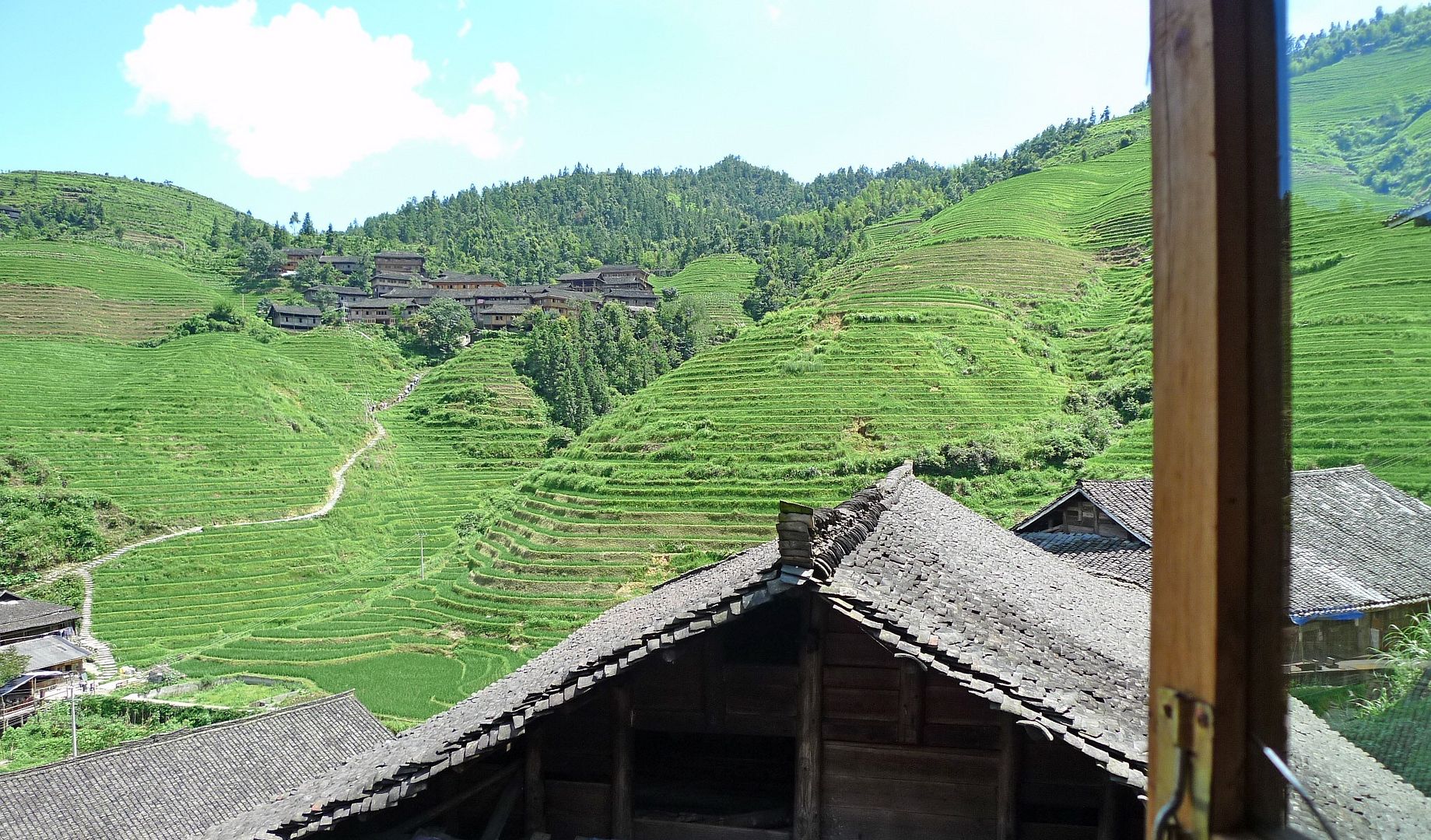 Green rolling hills and mesmerizing rice terraces! Oh my God! It was awesome!
I went over to Jam and his friend's room. I did not bother to take photos of their room. Instead I took photos of what I saw outside their room's window. It was amazing!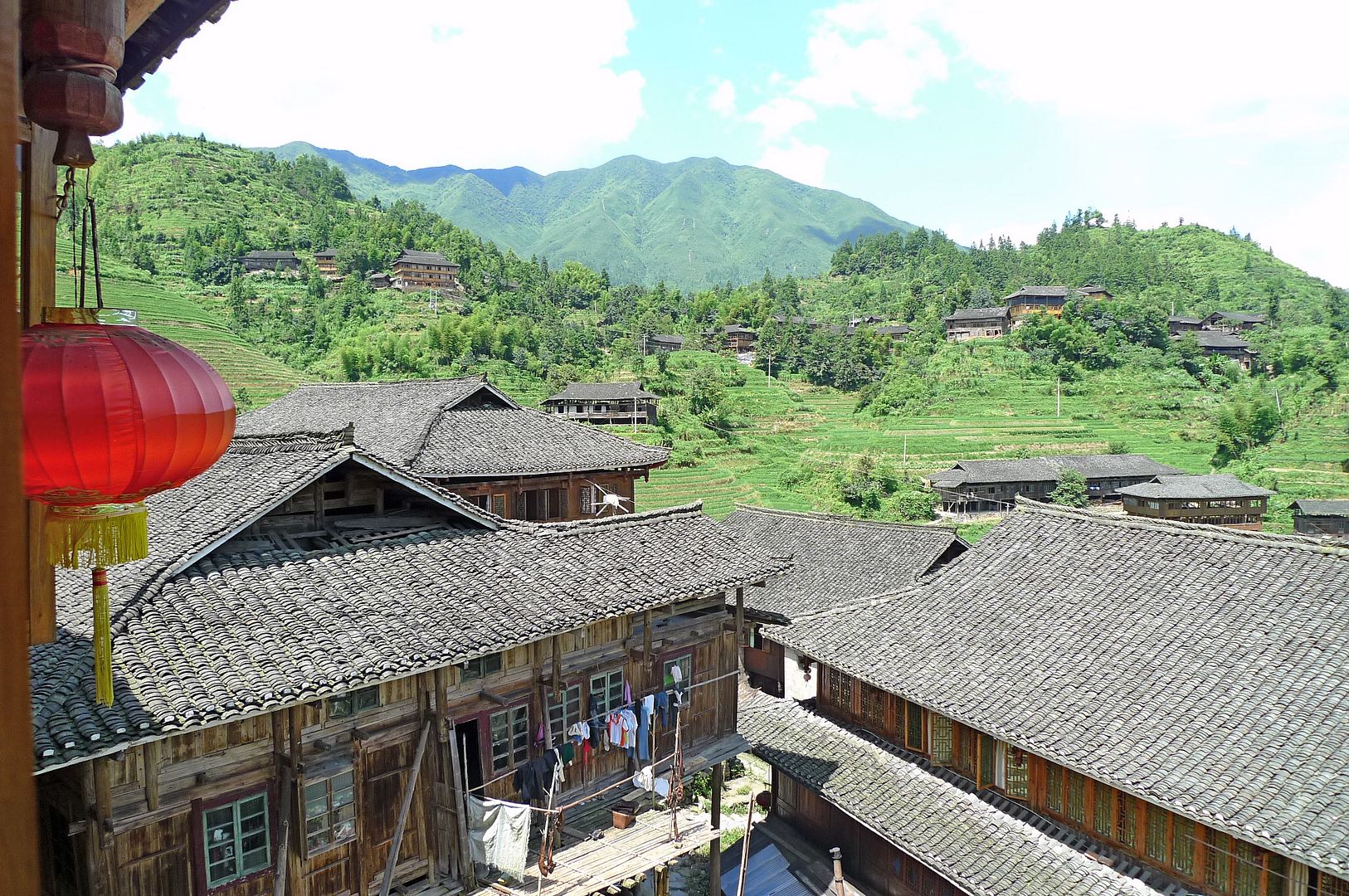 Imagine waking up every morning and be greeted by this beautiful view?
We spent some time in our rooms enjoying the amazing scenery and took a short rest before heading out to explore the village.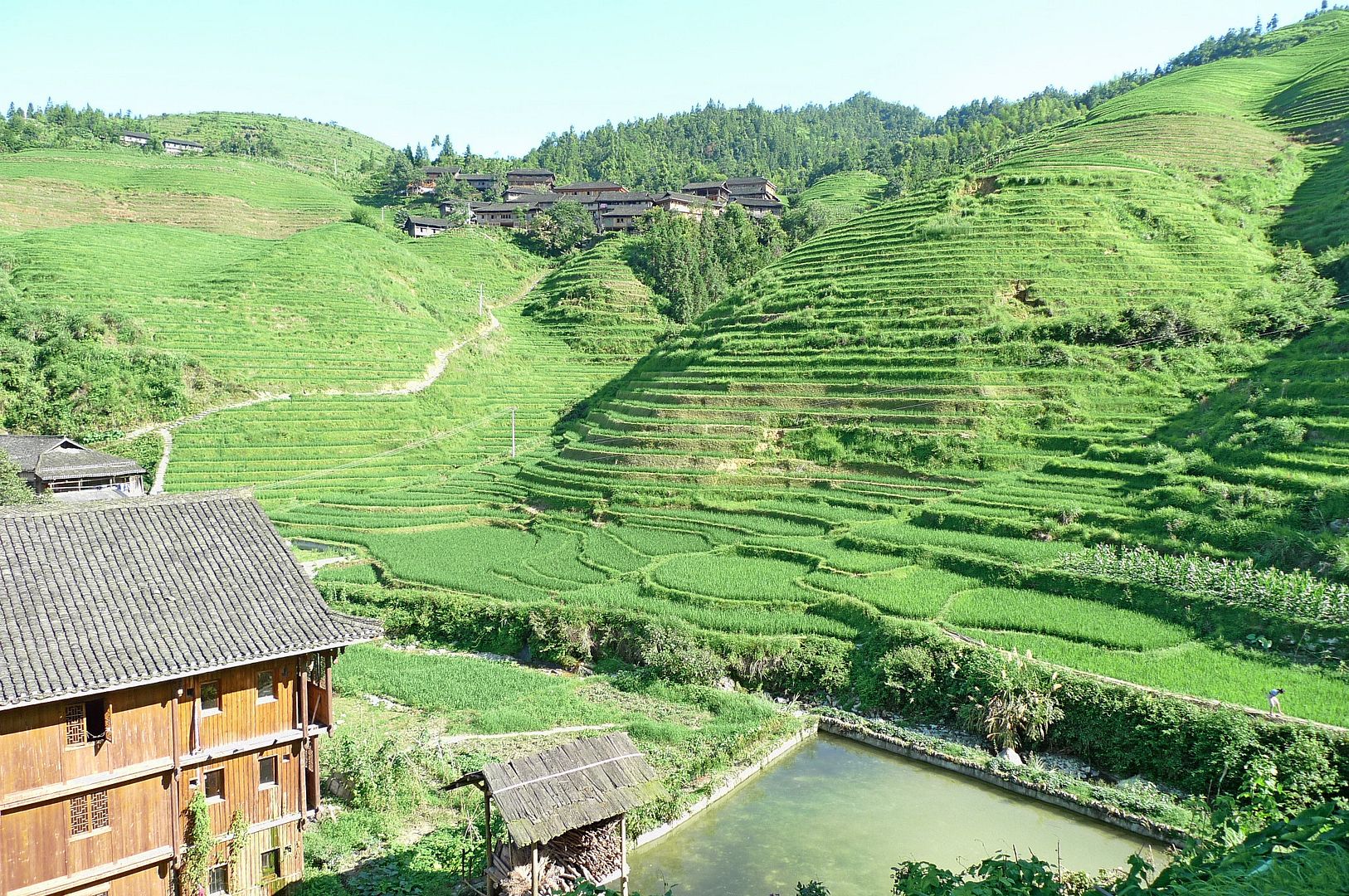 It was about 3pm and the sun was hot! I had to apply sunscreen to avoid sunburn. These are some of the photos I took.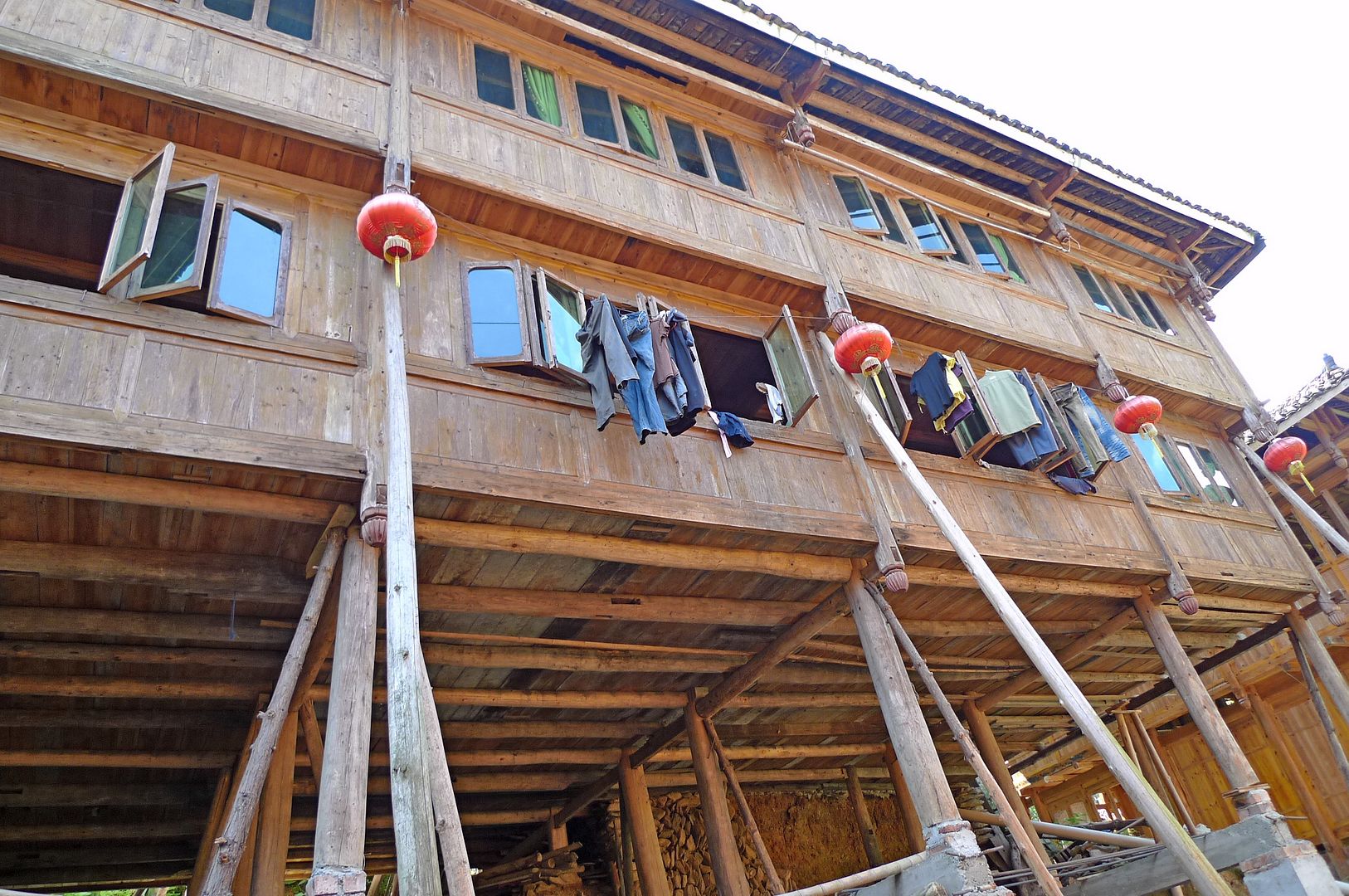 Diaojiaolou (hanging foot house) under construction.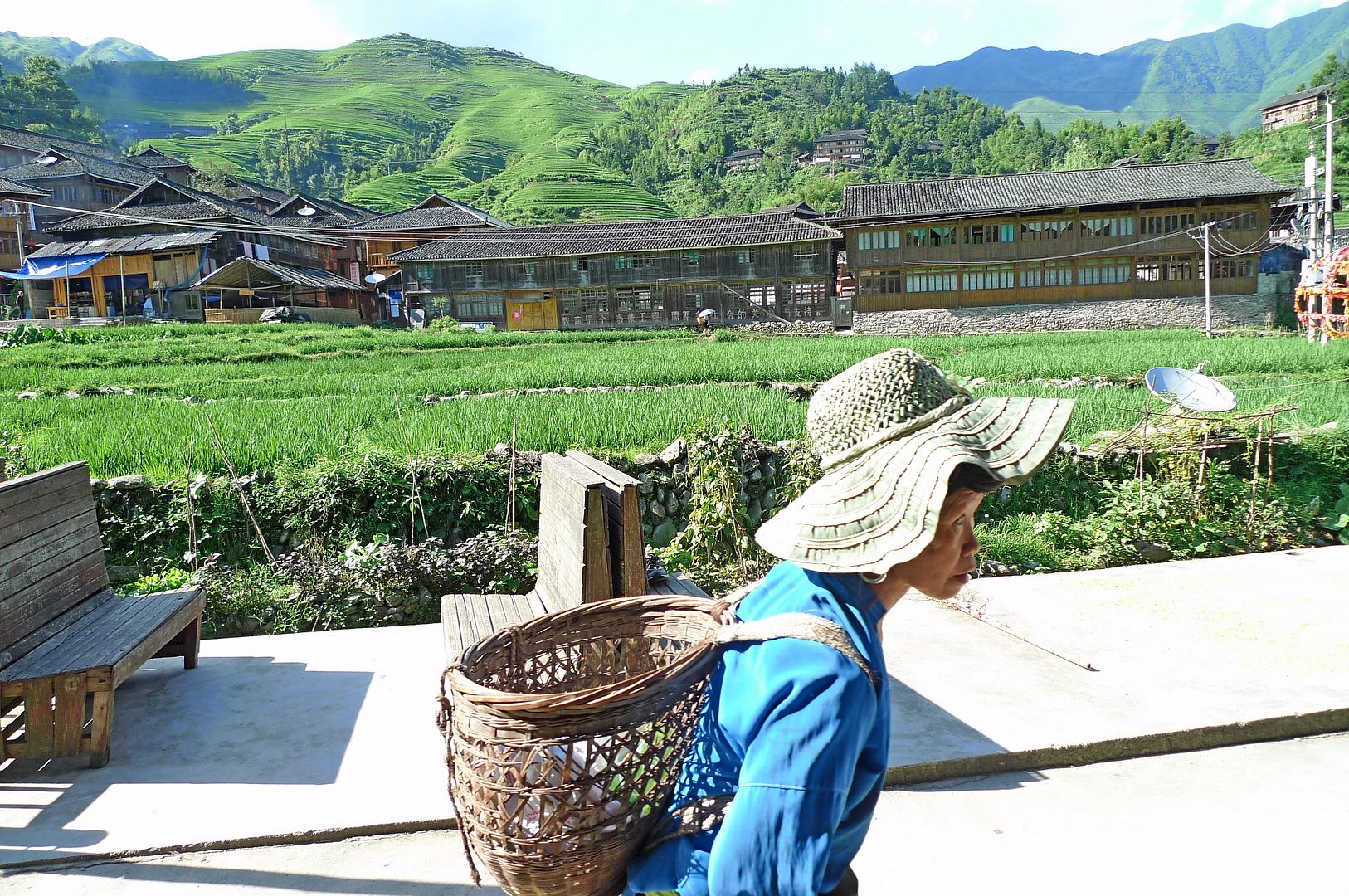 Woman carrying basket on her back.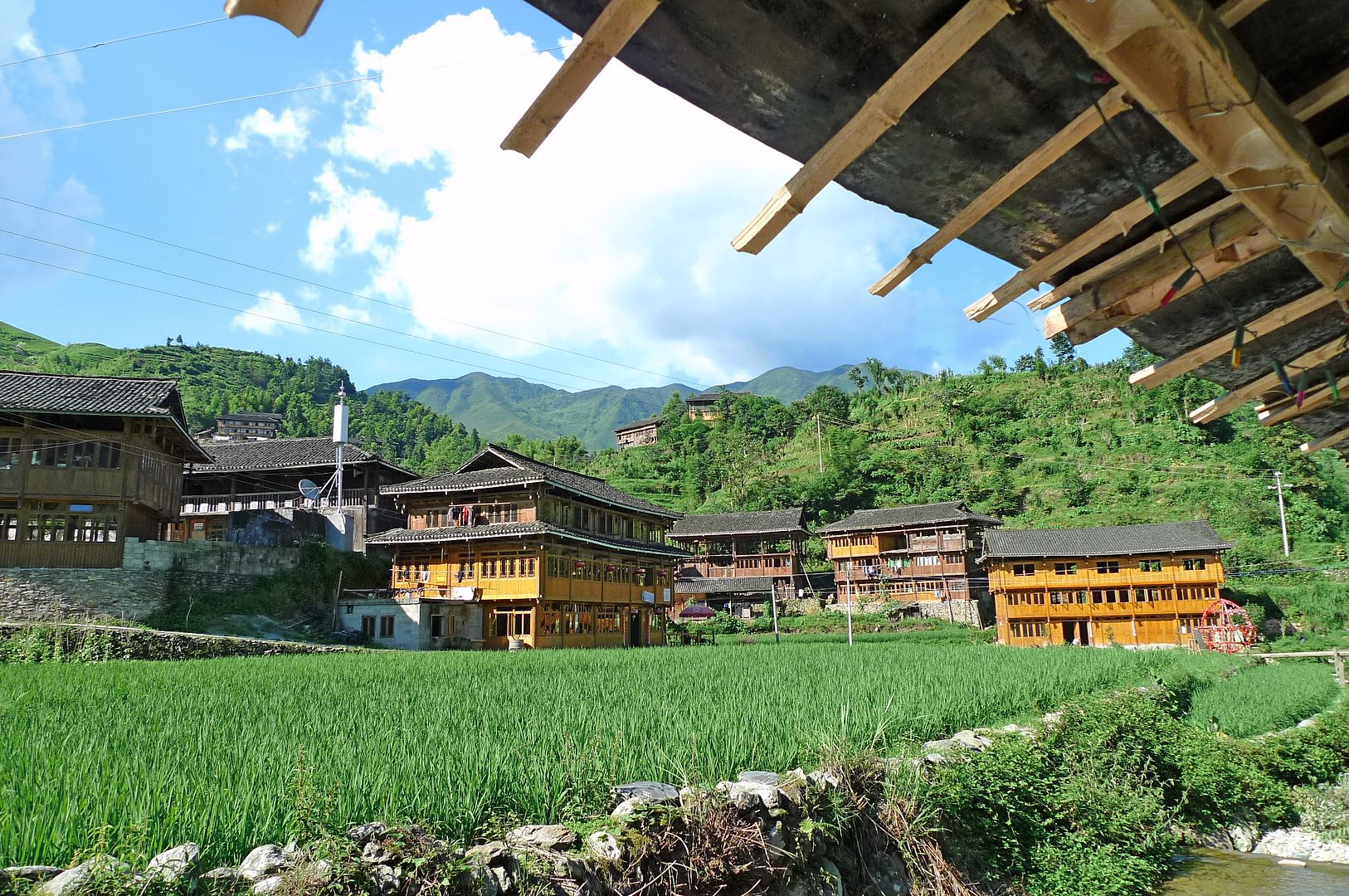 Village scene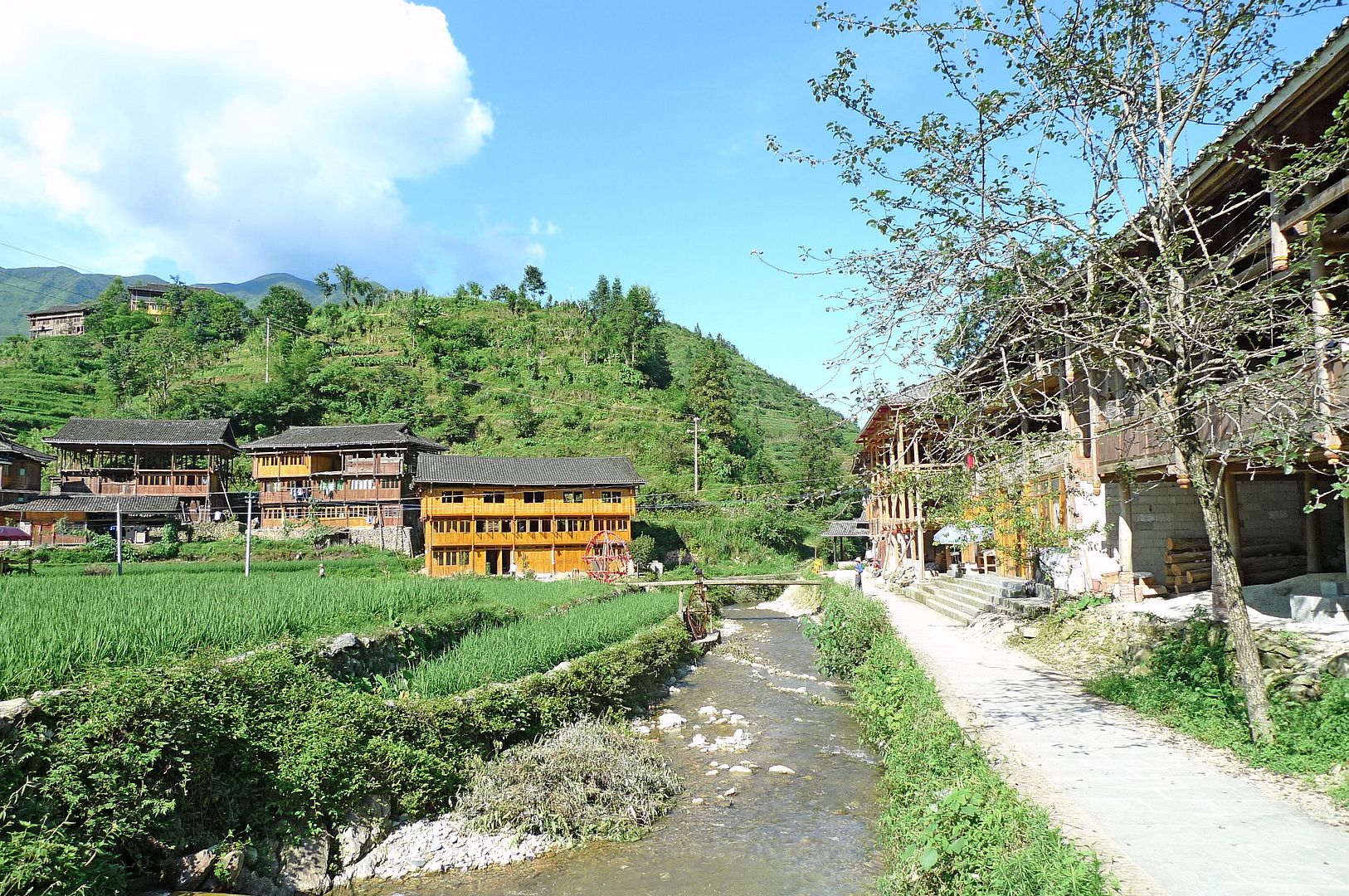 Small stream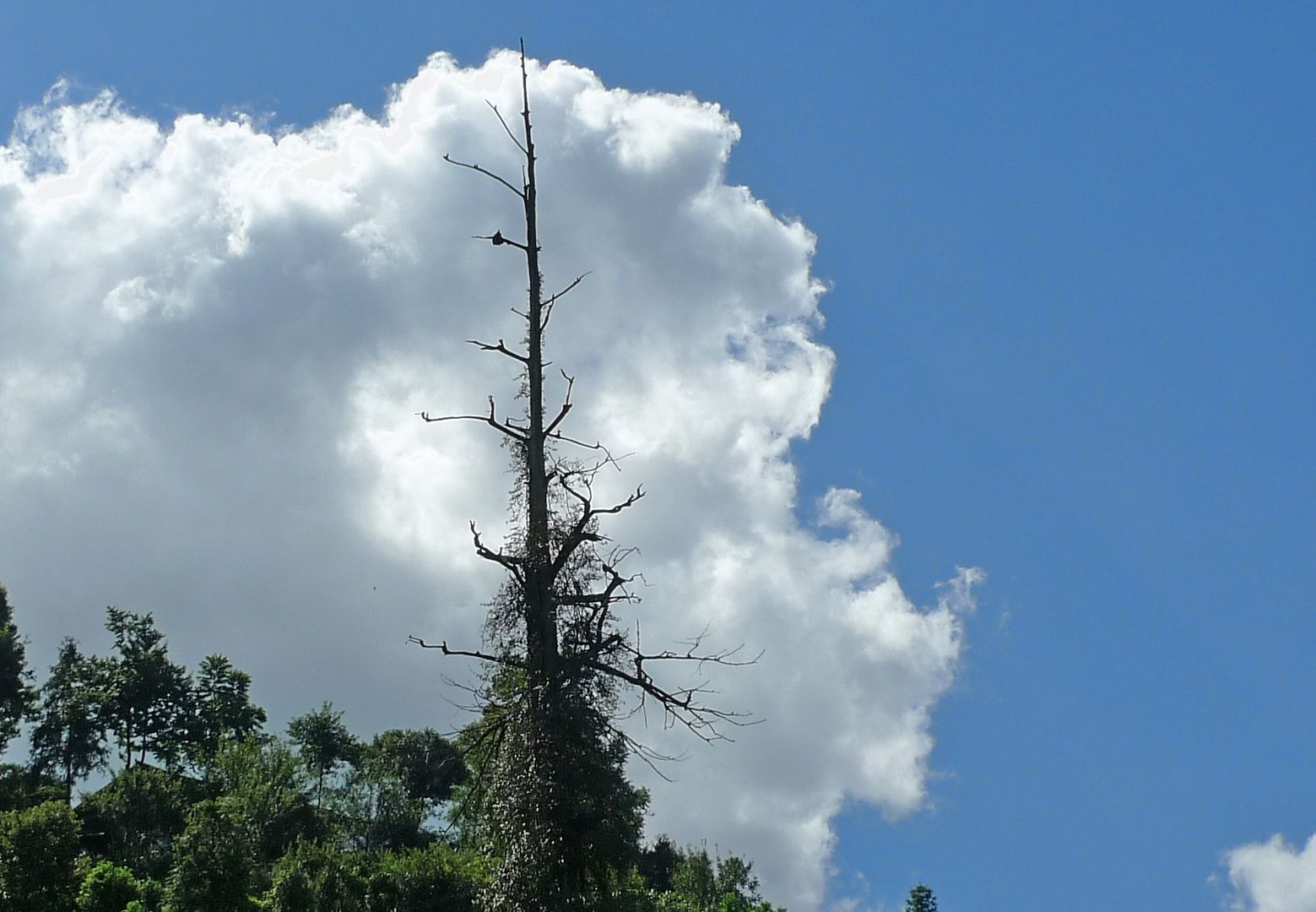 Tree against white clouds and blue sky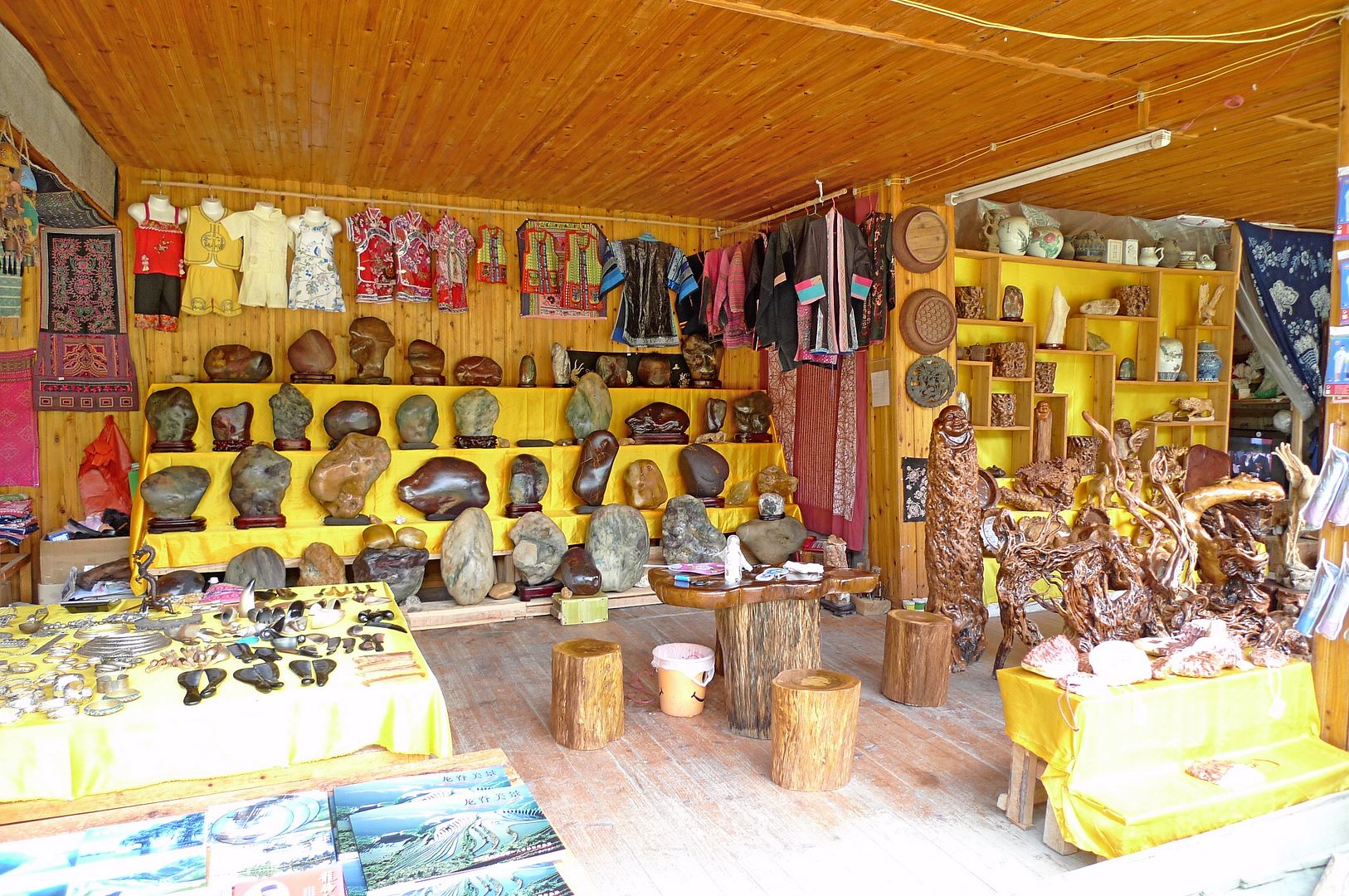 Souvenir shop
Clothes on sale at souvenir shop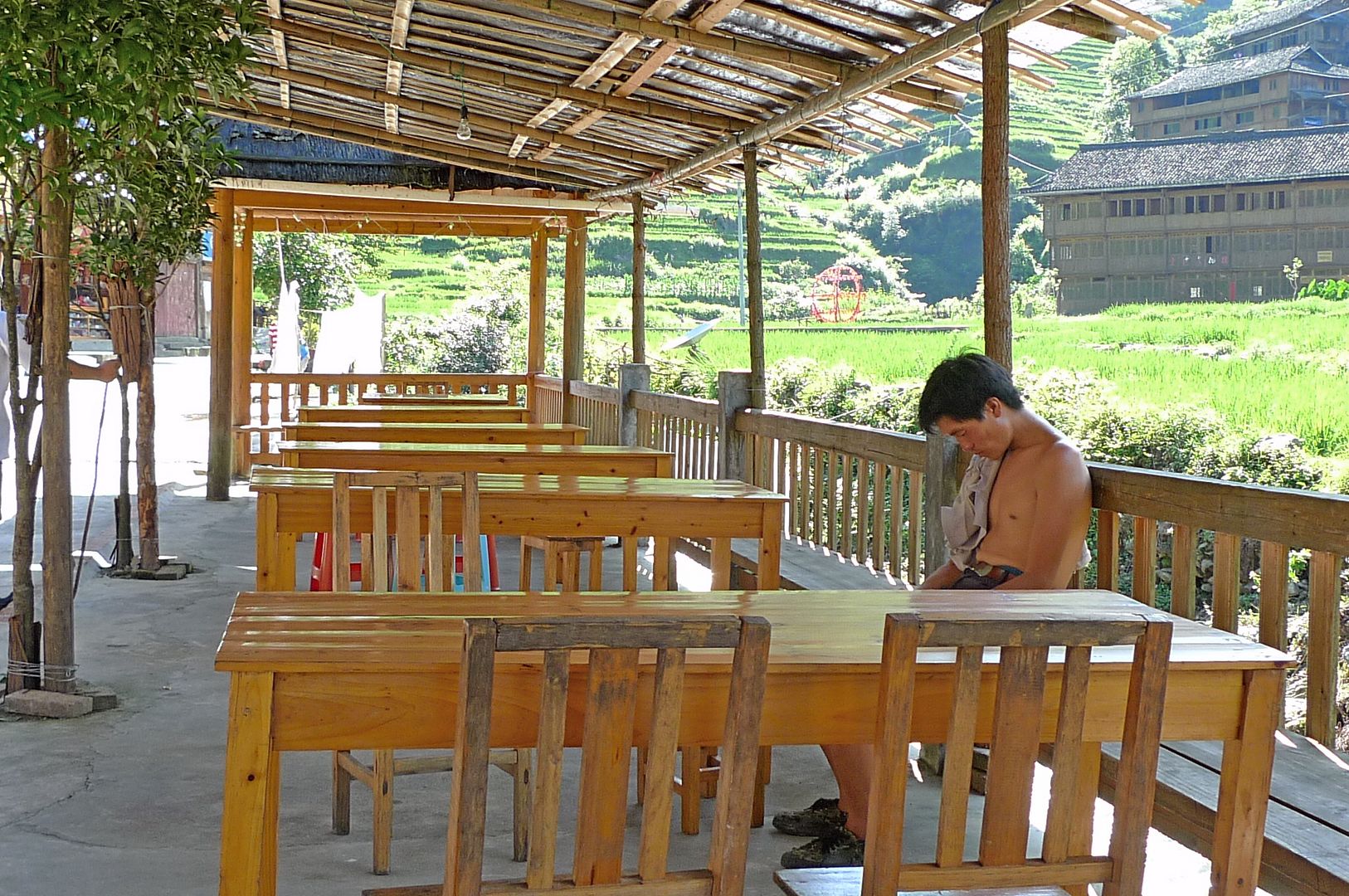 A man enjoying his afternoon siesta
Horse carrying stuffs crossing the stream.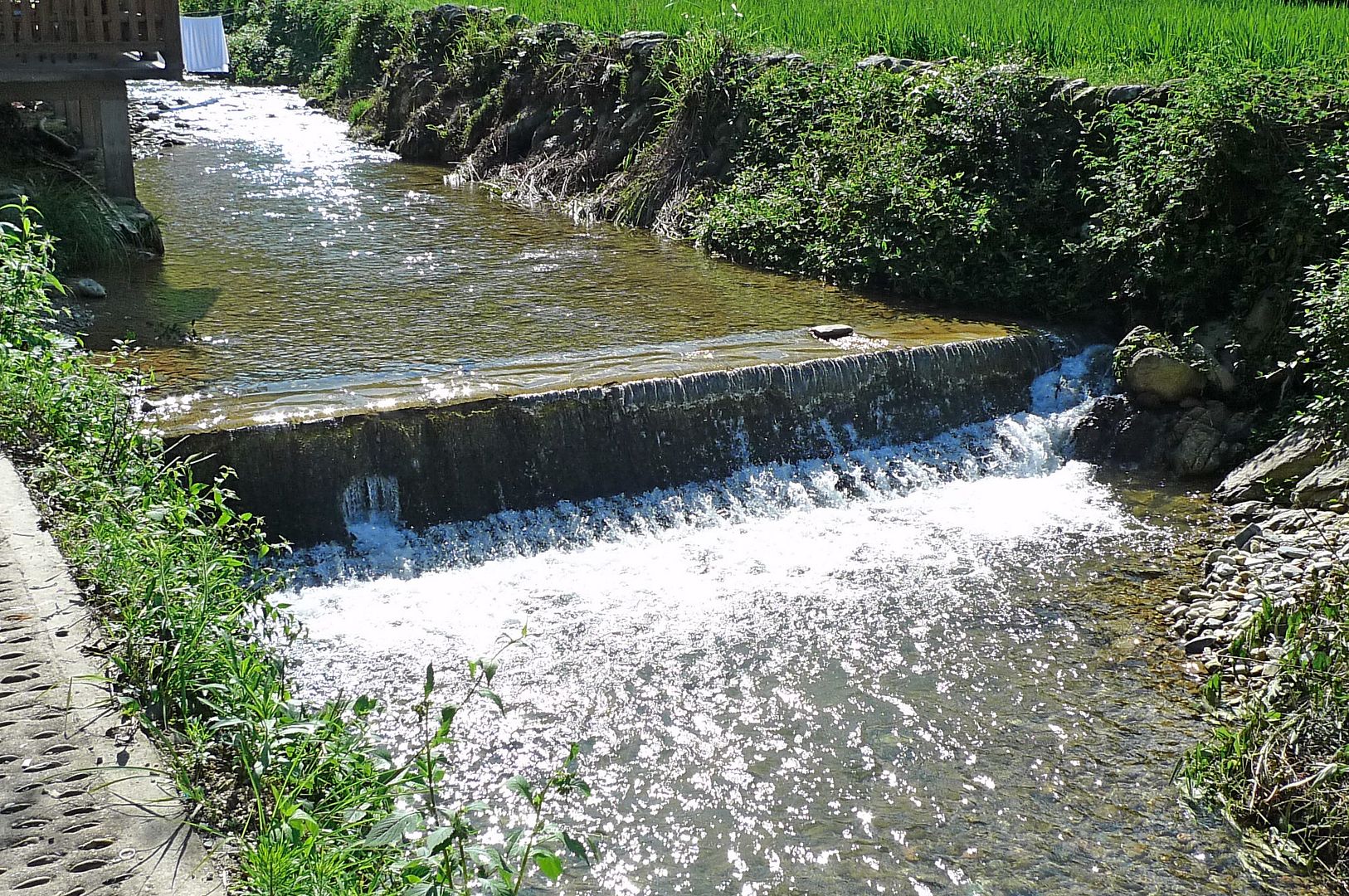 A mini weirdam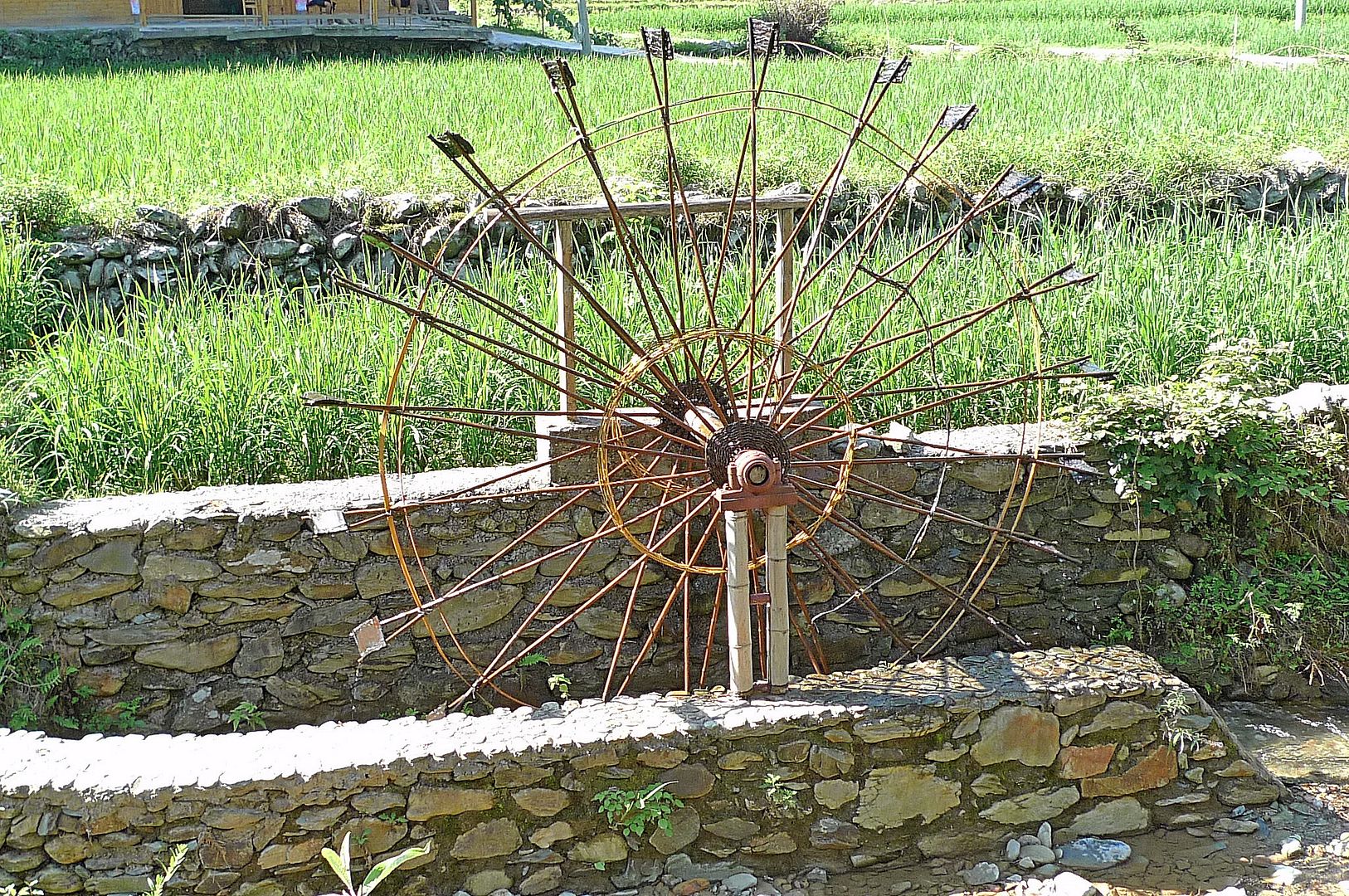 A mini waterwheel
After spending about 2 hours exploring the village, we returned to our hotel. It was time for our next agenda - climbing up the rice terrace hills to watch the sunset! Little did I know I had to muster whatever courage I had to fight my fear of heights!
To be continued ....