My apologies for the long break from blogging but now I am back! My blog posts are so outdated I am actually blogging about my Bangkok trip back in 2014! I really hope you don't mind. Haha!
Anyway, it's Day 2 of my Bangkok trip in February 2014 and just to refresh you, here are some of the highlights of that day.
Pork Satay Rice @ Cafe Boran Hat Yai
Mont Nom Sod @ MBK Centre
After You Dessert Cafe @ Silom Complex
After going our separate ways in the afternoon, my friend and I decided to meet up again in the evening at
Siam Paragon
, a famous shopping mall in Bangkok.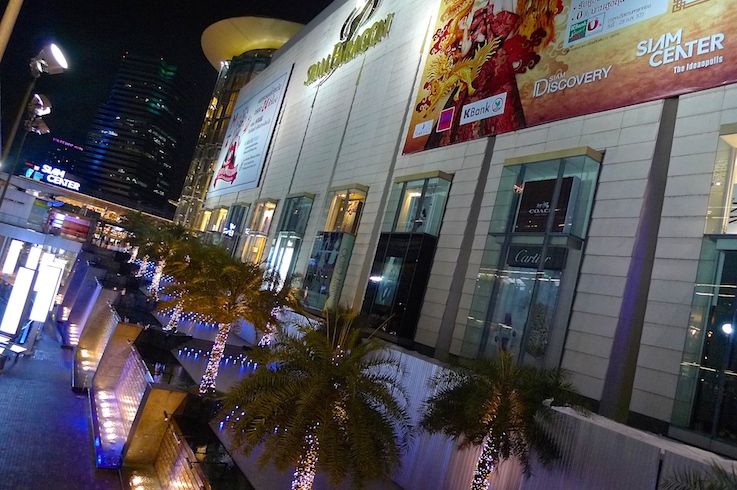 I love the view of the shopping mall at night with all the lights and waterfall. My friend did some real shopping while I only did window shopping. Lol.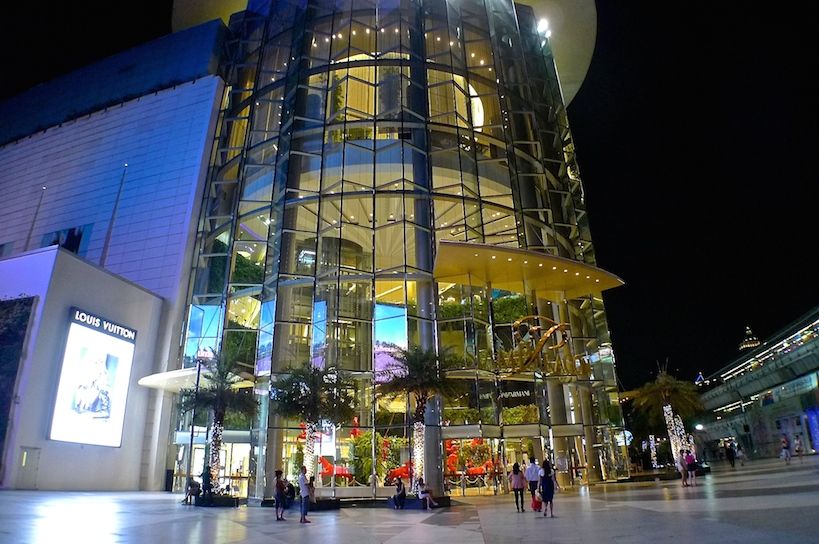 I saw some red horses near the entrance of the mall.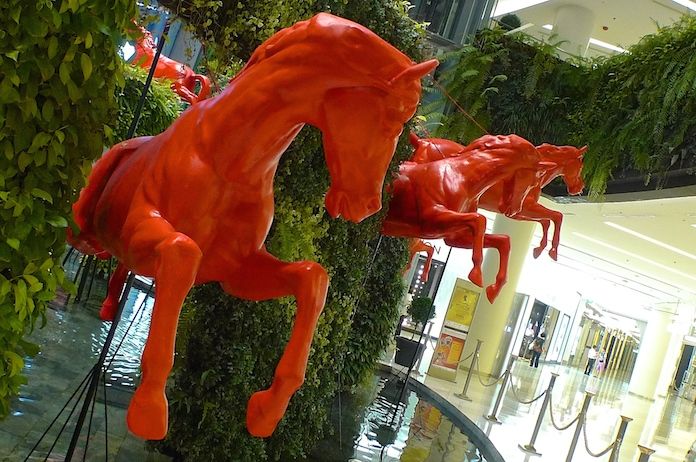 2014 was the Year of the Horse, according to the Chinese zodiac. It was just two weeks after Chinese New Year, so I guess the horses were part of the Chinese New Year decoration.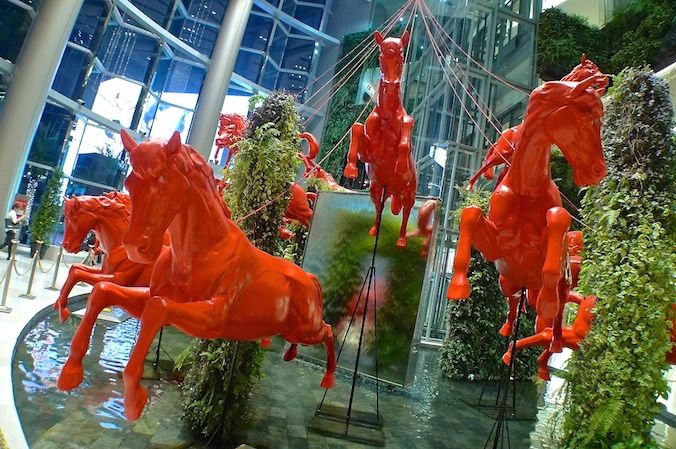 It's good that the mall had not taken down the horses otherwise I wouldn't have the opportunity to see them.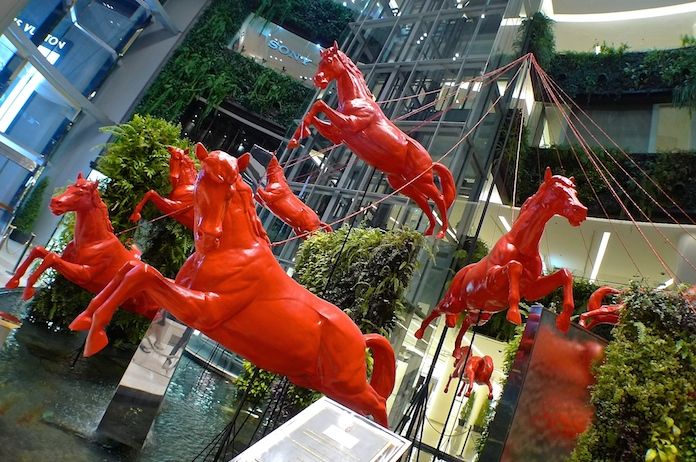 Aren't they beautiful?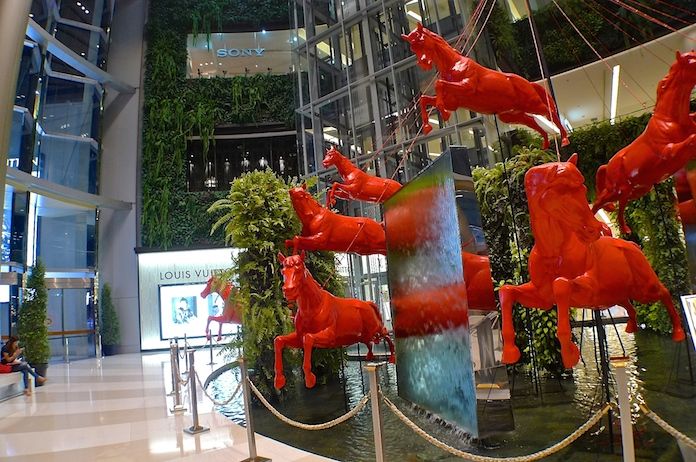 Love these horses! And the water reflection. So artistic.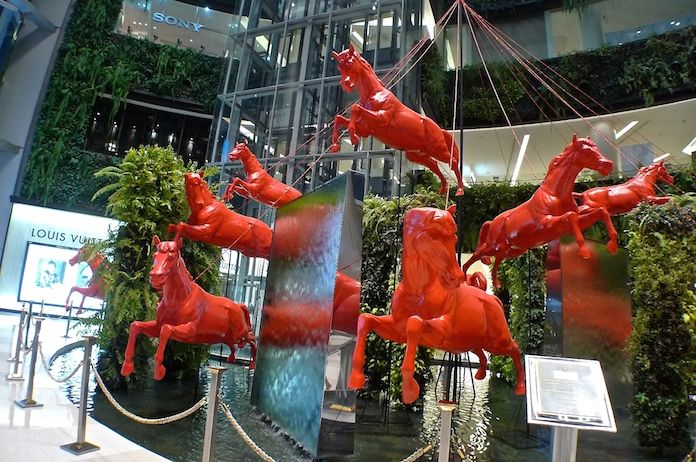 We then walked over to
Siam Center
next door. Yes, not many people around. I guess it was a weekday, maybe?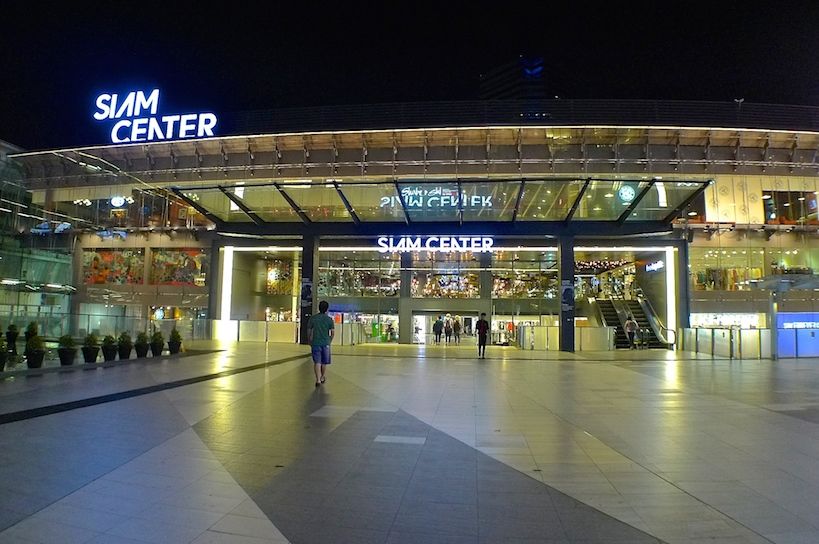 Inside Siam Center, we passed by
Mr Jones' Orphanage
, a famous dessert cafe that has lots of teddy bears and soft toys as decoration. Unfortunately, we did not try the cakes and dessert there. The timing just wasn't right. Maybe I will visit it next time I go Bangkok.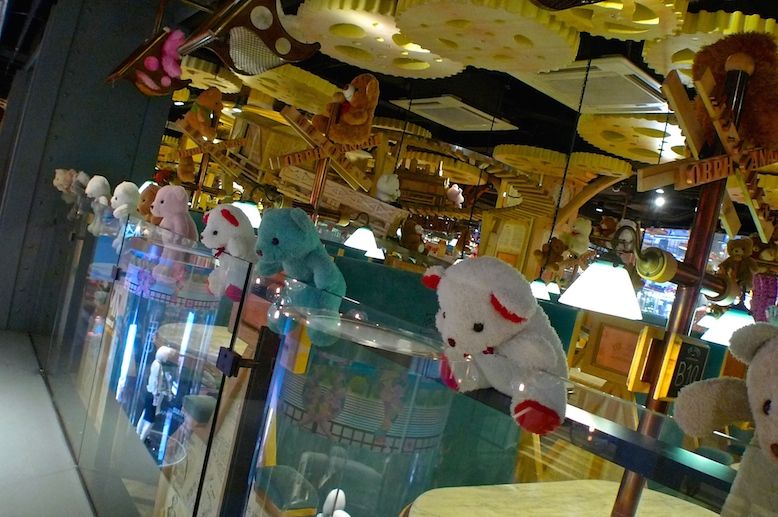 At the time of my visit,
Line
toys were the rage in Bangkok. These toys and merchandise were not yet available in Malaysia so I was really tempted to buy them!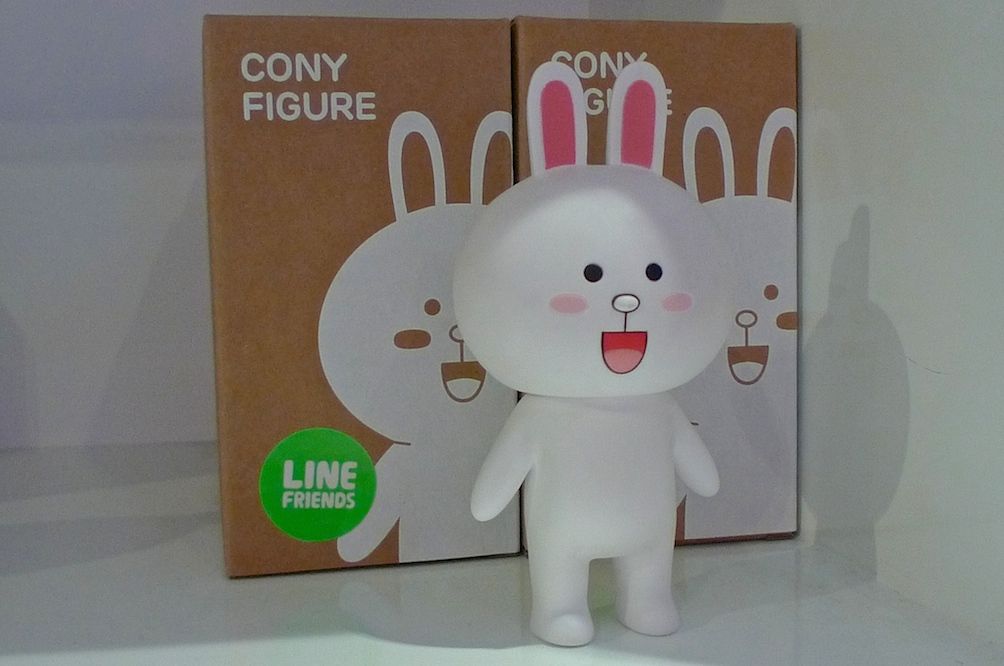 That's Cony, with two different expressions.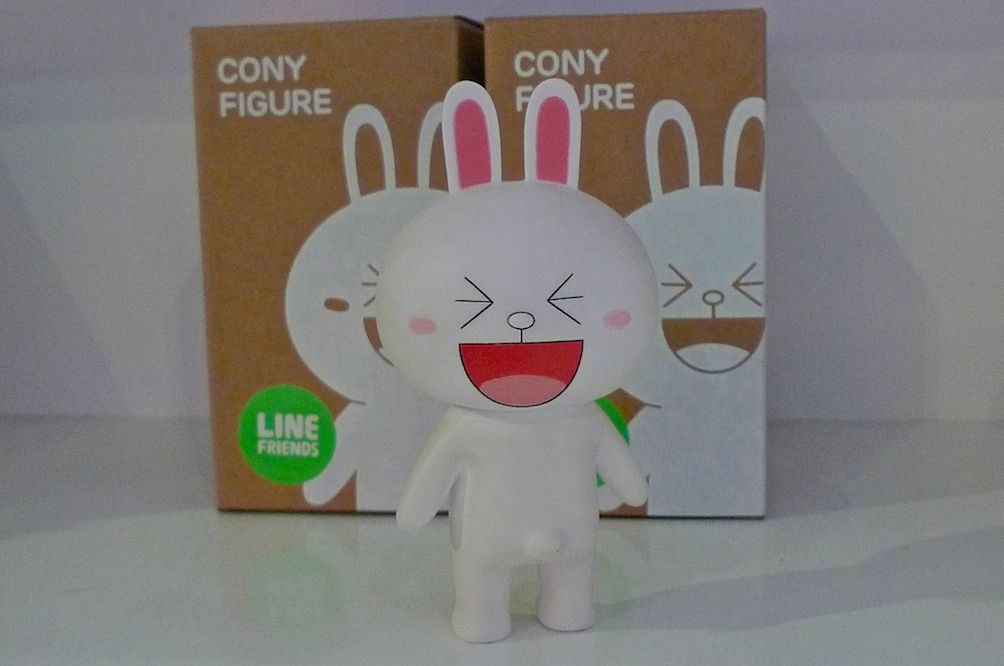 And Brown. I like Brown. But at 1,300 baht? I think I better spend my money on food instead. Hahaha!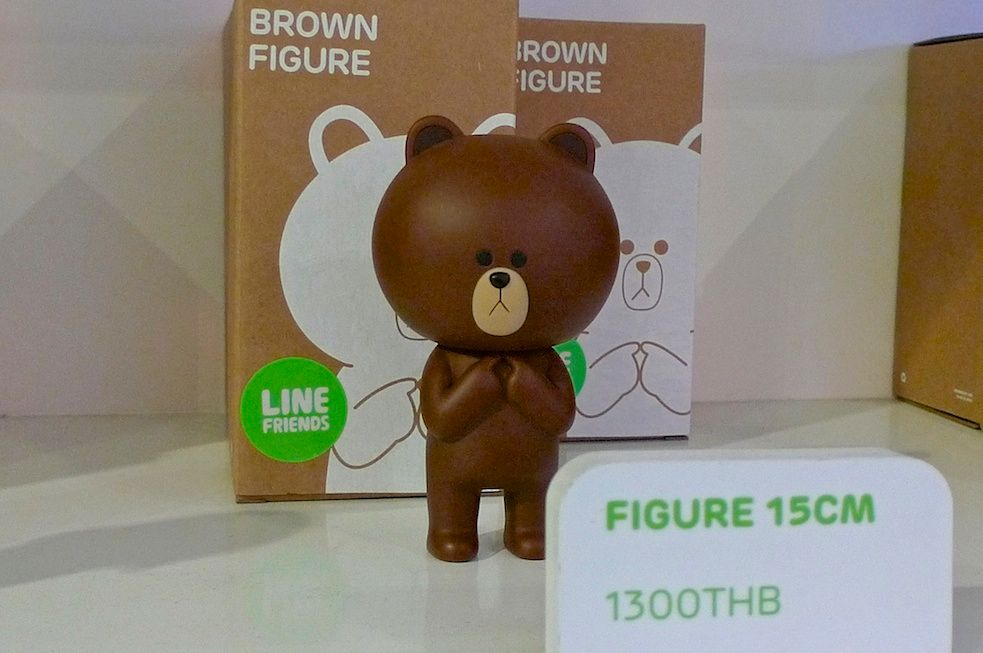 Plush doll heads.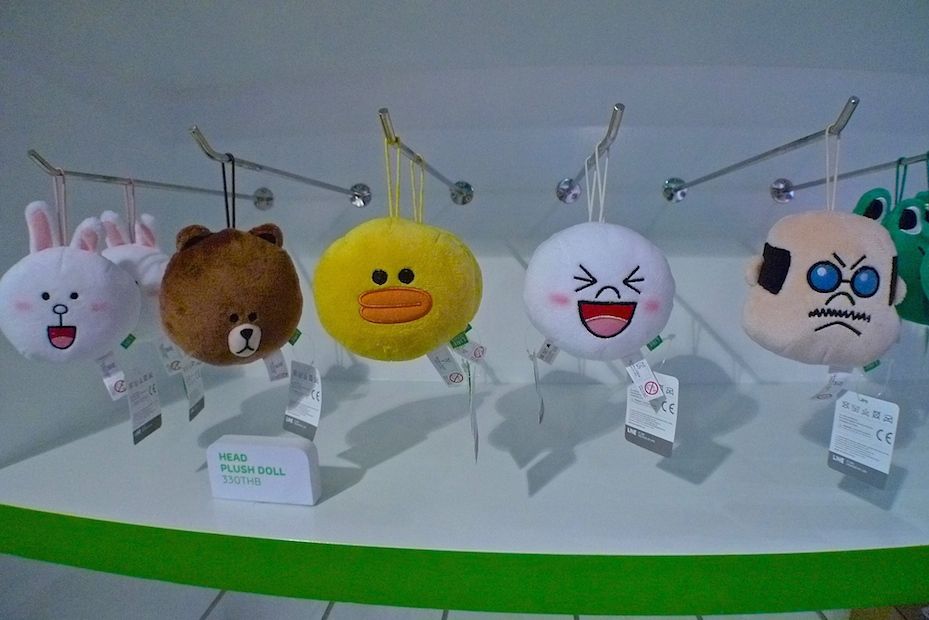 These are cute. Should I just grab one? ...... Don't think so.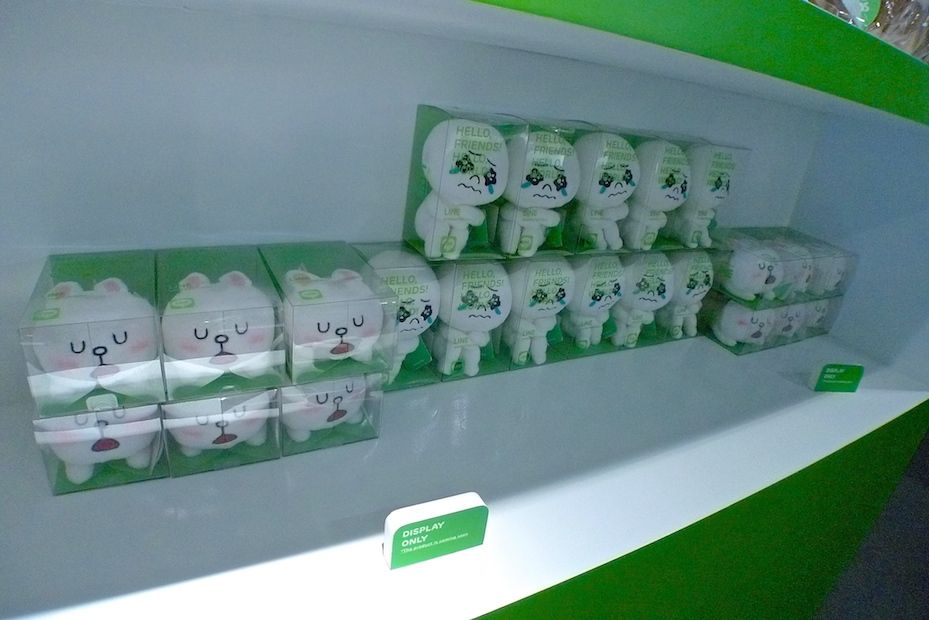 Maybe socks are more useful? ...... Nah. Lol!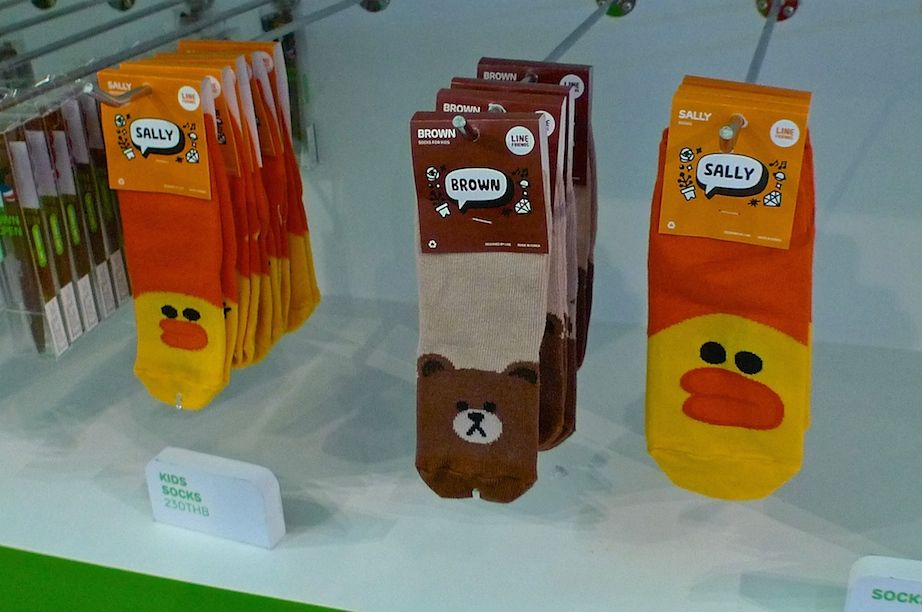 So after leisurely browsing around Siam Center, we decided to walk back to Siam Paragon to search for something to eat. You might be wondering - how come we did not eat at Mr Jones' Orphanage earlier? Well, we needed real food, not cakes and dessert. Lol.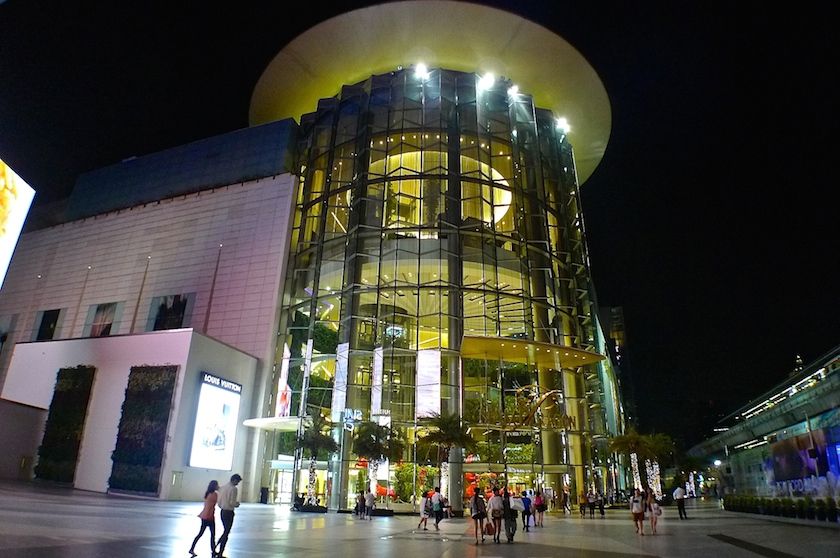 As it turned out, we did not eat at Siam Paragon. Instead, we walked all the way over to
Central World
nearby and dined at
Black Canyon Coffee
.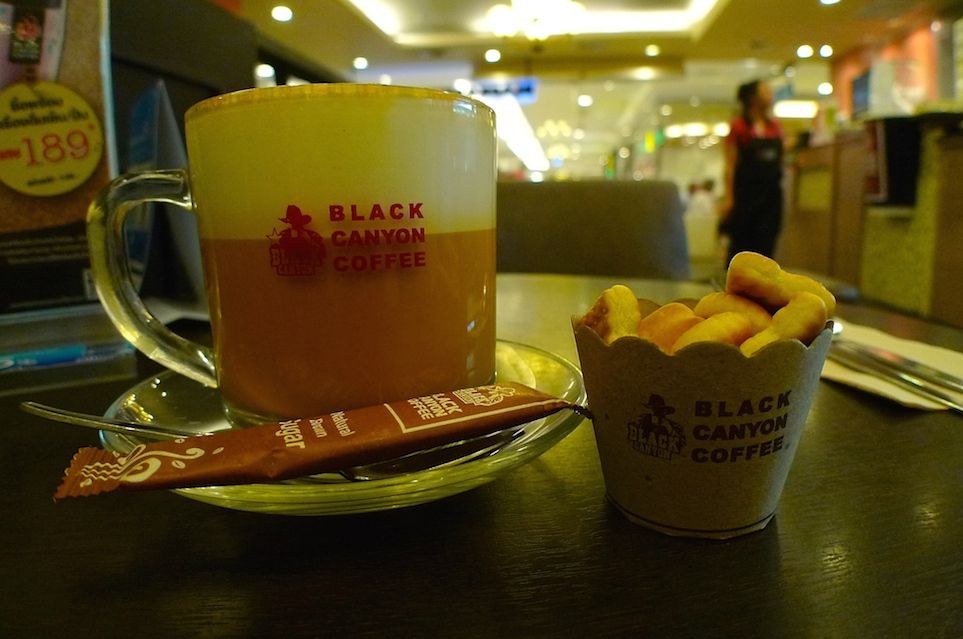 You see, Siam Paragon, Siam Centre and Central World are all in close proximity to each other, so it's really no problem walking from one mall to the other. I was so glad they had the malls all lined up in such a way. Thank you Bangkok, for being so brilliant!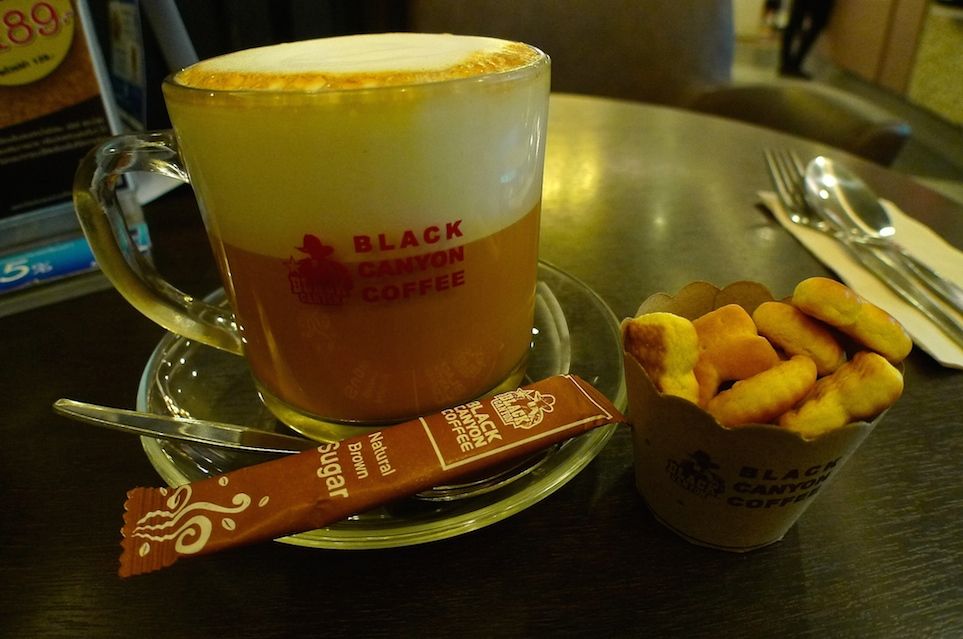 I had a cup of hot tea latte with biscuits. Not bad!
And a plate of tom yum noodles. It was delicious, but very spicy!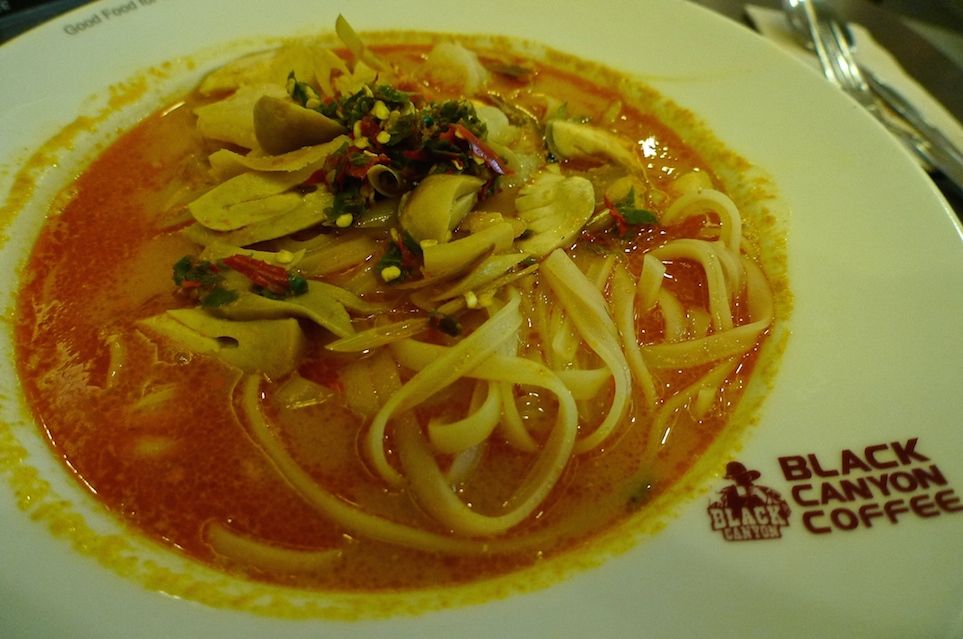 I think I forgot to take photos of what my friend ate because I just could not find those photos. Well, it had been 2 years. Things disappear sometimes, don't they? Haha! I really should try and be more updated in my blogging from now on! :)
Save
Save
Save
Save