After our late lunch at
New Day Restaurant
,
Son
, my tour guide from
Hanoikids
brought me to
Heritage House
located at 87,
Ma May Street
.
It is actually just a short walk from the New Day Restaurant - in fact, almost directly opposite the restaurant!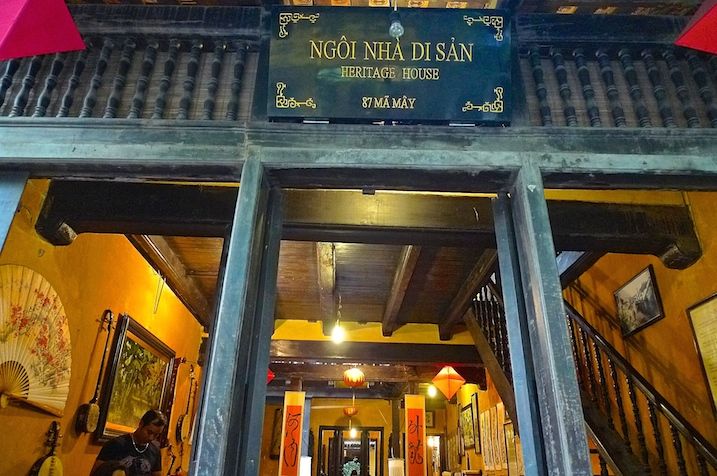 The Heritage House is some sort like a museum showcasing the architecture of a typical traditional house in the Old Quarter in Hanoi. These type of houses are known as "
tube houses
" as they have narrow facades (width) and long length.
Entrance fee to this Heritage House was 20,000 VND (US$0.95 / RM3.10).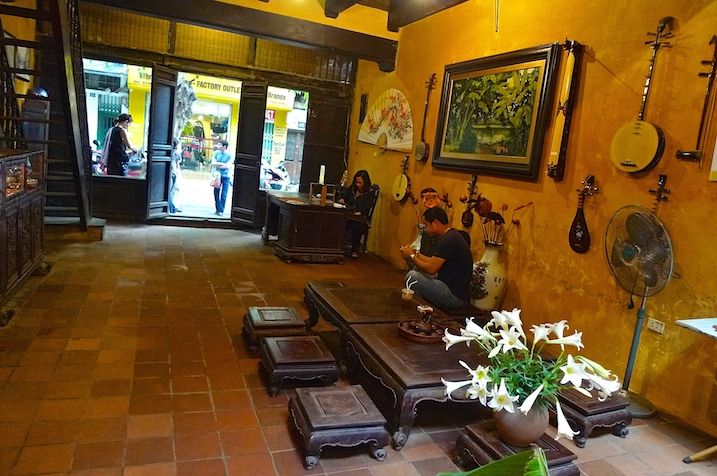 The above photo shows the front part of the house which usually acts as a shop in the olden days. It was dimly lit.
Then we came upon a small courtyard, which let in some light and allows good ventilation in the house.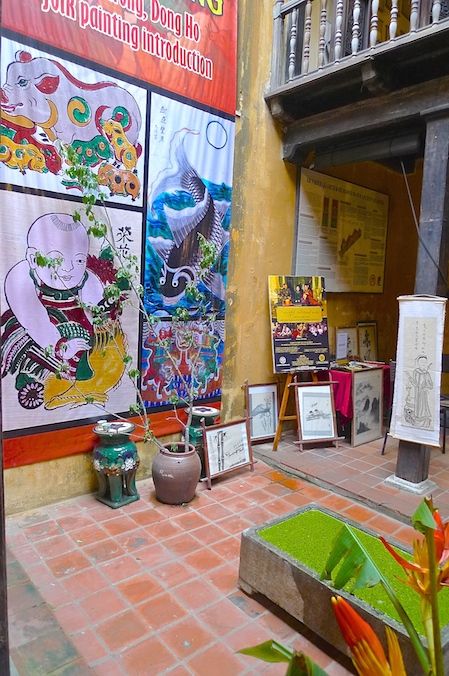 Not sure what were those green plants in the middle of the courtyard.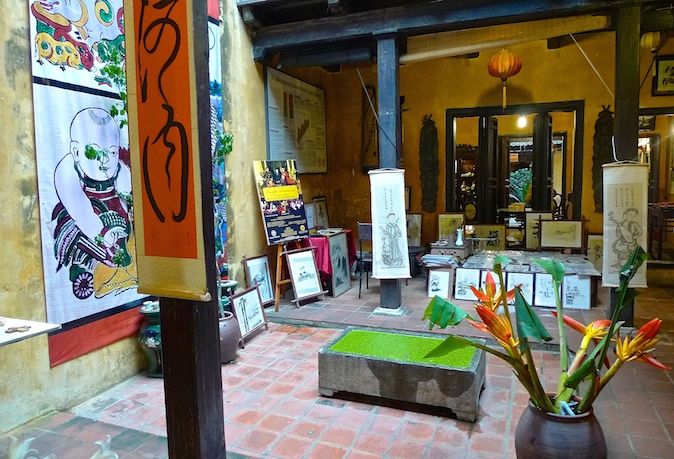 Walking past the courtyard, we entered a second section or building and here, there were many things on display, and also on sale. This part of the house was like a living area for the family in the olden days.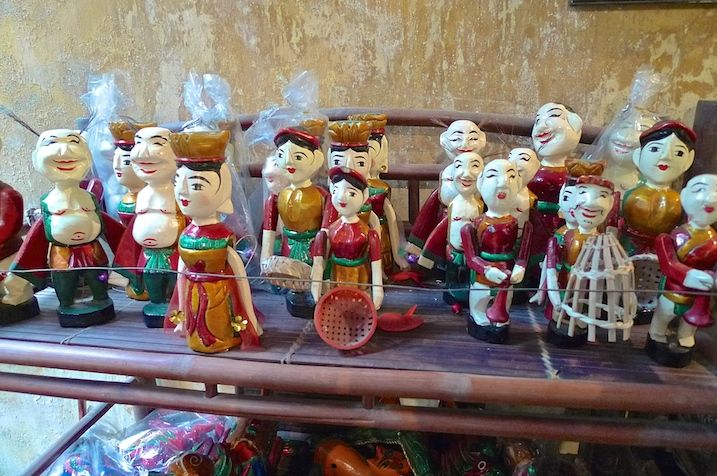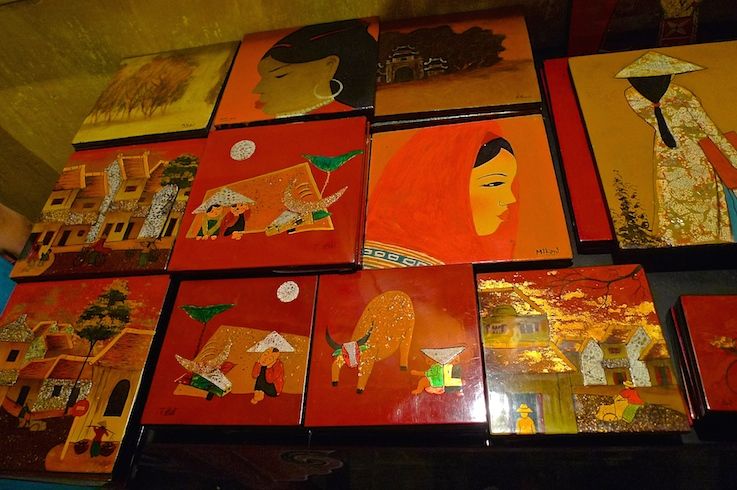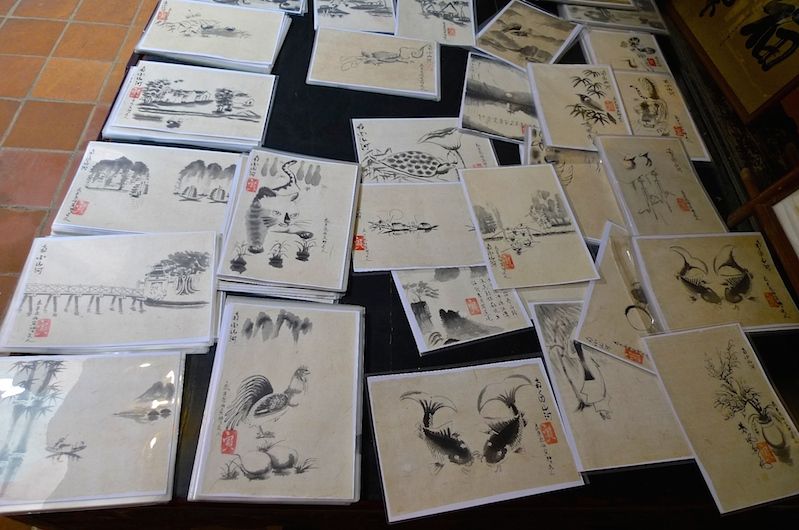 Then, we reached a second courtyard that separates the living area from the kitchen. The bathrooms were located at the far end of the house.
I think this is the kitchen area.
Taking a photo of the door entrance into the living area from the second courtyard.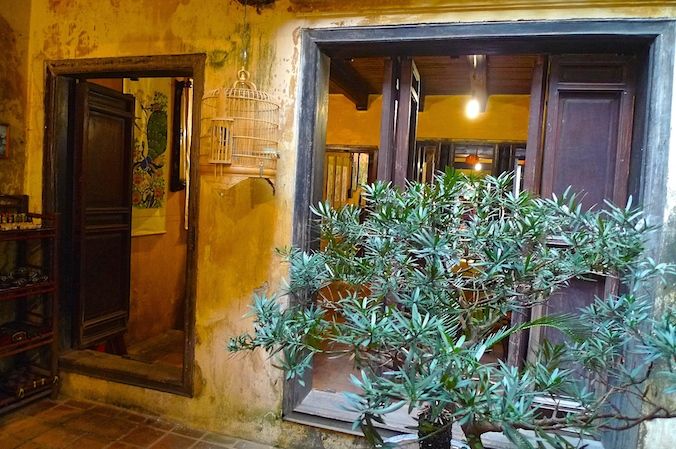 I noticed several birdcages hanging. This one had a bird in it. Was the bird for sale? I did not ask.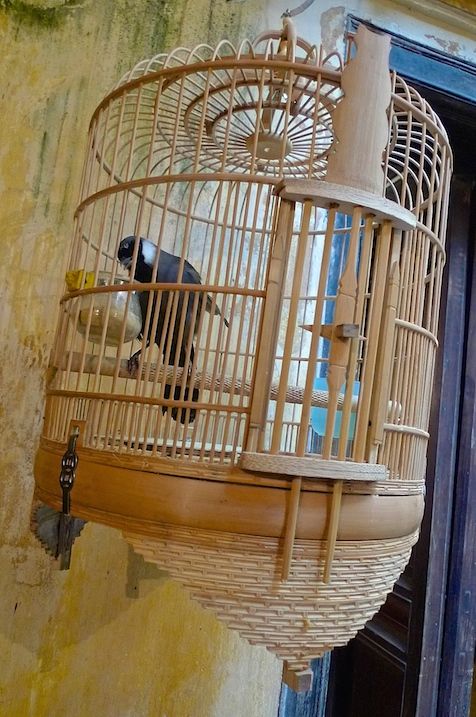 Walked back into the living area and snapped a photo of the lanterns hanging from the wooden ceiling.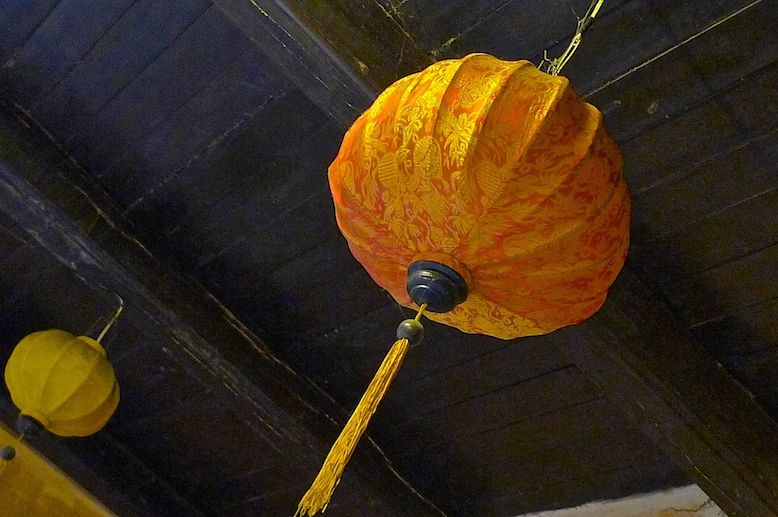 Then, we walked up the stairs to the floor above. The building by the way is a two storey building.
We entered the living room which was located in front facing the road and directly above the shop below. Took some photos here.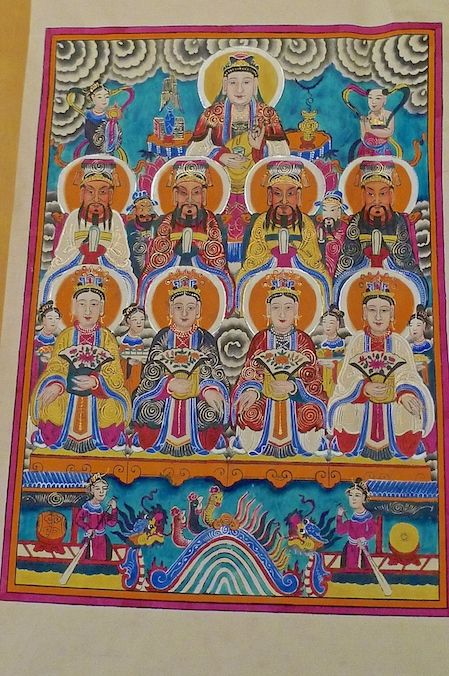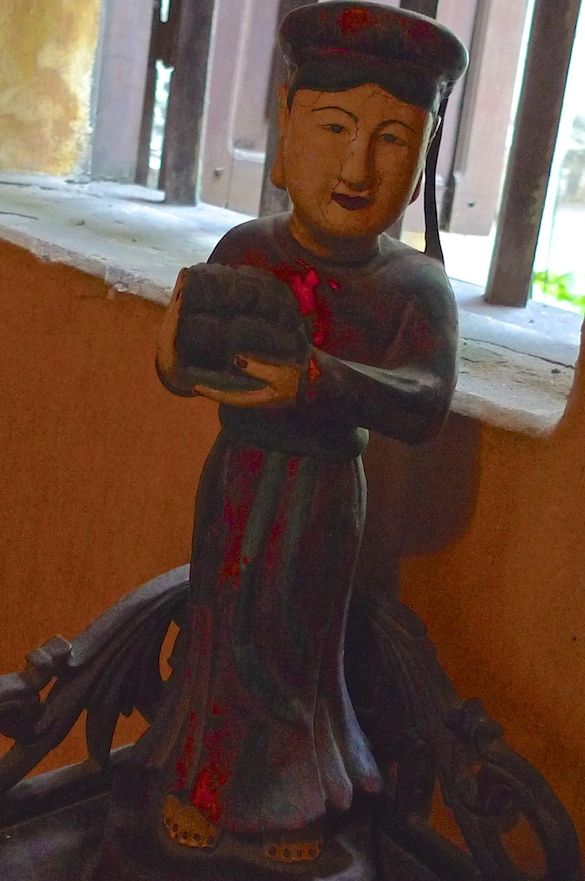 This is the first floor looking down at the courtyard below.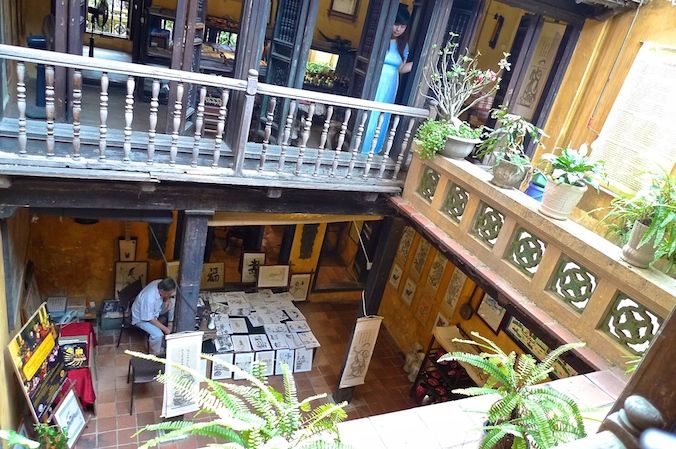 Opposite is the bedrooms which is directly above the living area below.
Saw a Chinese chess board game. Perhaps that's what the Vietnamese do in their free time in those days.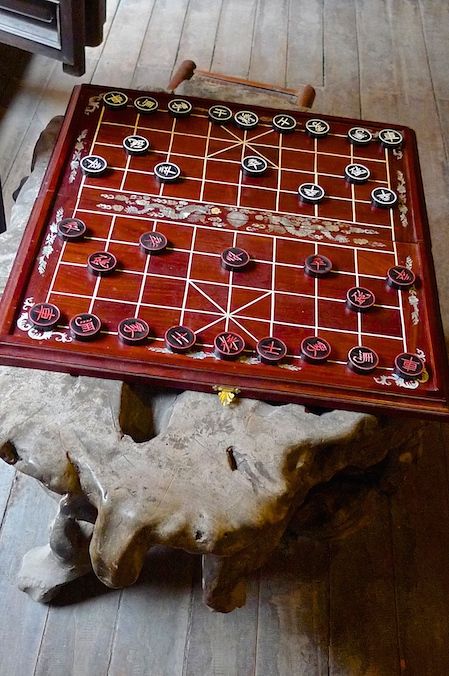 This is the first floor area overlooking the second courtyard near the kitchen below.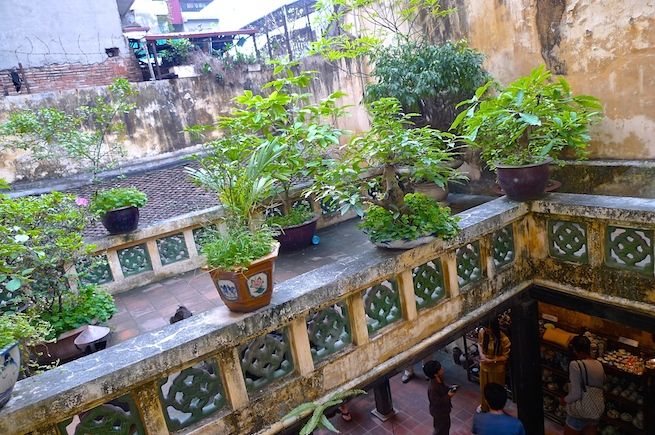 Took some pictures inside one of the bedrooms.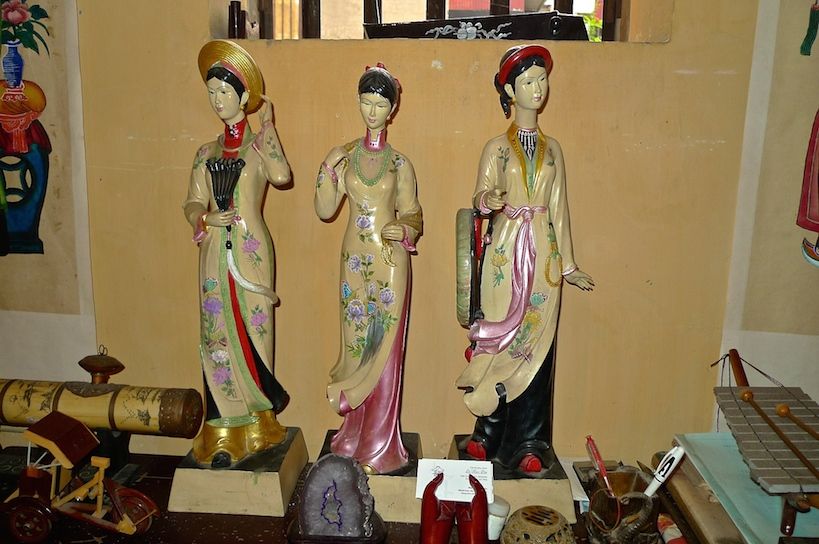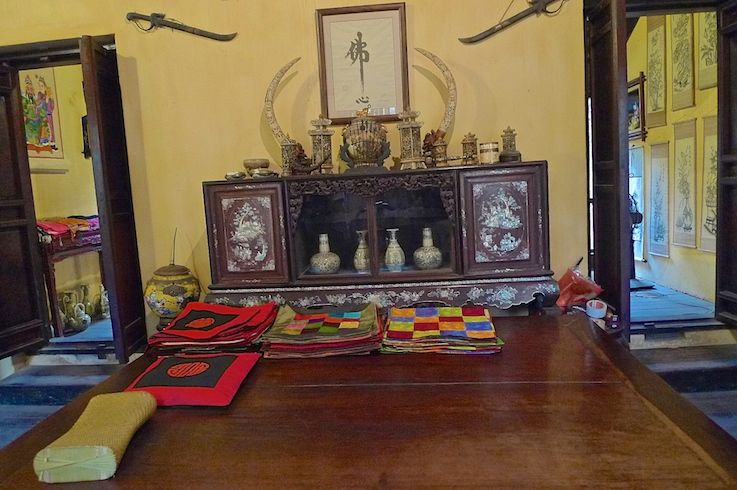 Built in the end of the 19th century, this traditional house had since been restored and promoted as a Vietnam National Heritage.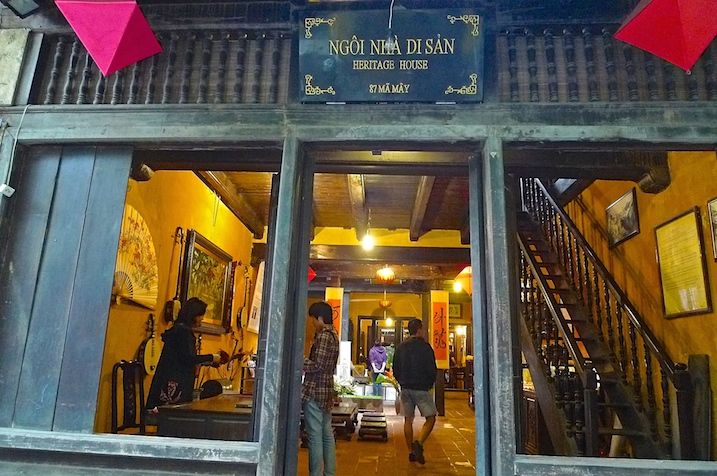 If you are a first timer to Hanoi, a visit to this
Heritage House
would be quite interesting as this type of house could only be found in Hanoi and in northern parts of Vietnam.