After visiting the
Heritage House
at Ma May Street,
Son
, my tour guide from Hanoikids brought me to visit
Kim Ngan Temple
located at
Hang Bac Street
.
On the way, I took a photo of this building. Notice the influence of French-style architecture? This type of building is prevalent in many parts of the
Old Quarter
, making the place a rather interesting sight.
Each of the 36 guild streets in the Old Quarter is associated with a traditional craft and was originally named according to the merchandise on offer.
Hang Bac
, for example, is also known as
Silver Street
, as it is where gold and silver jewellery were made and traded.
It so happened that during my trip, the Old Quarter was celebrating a
Jewellery Craft Festival
, so when I stepped into Kim Ngan Temple, I saw gold plated lotus flowers and gold plated deities.
The gold plated lotus flowers.
A close shot at a lotus flower.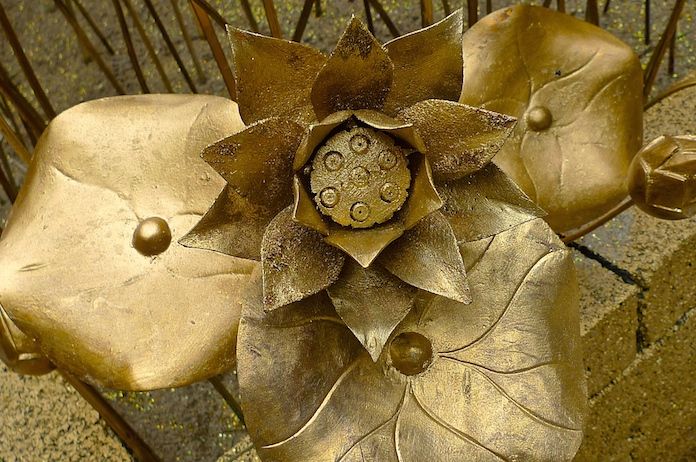 Gold plated deities.
Built during the Le Dynasty at the end of the 15th century, the Kim Ngan Temple is now recognised as a national relic site in Hanoi.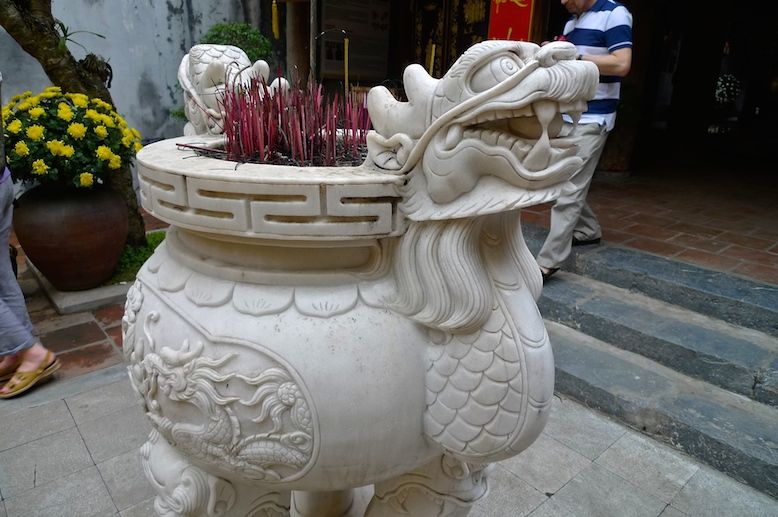 Below is a pictorial tour of the temple so I would just let the photos do the talking.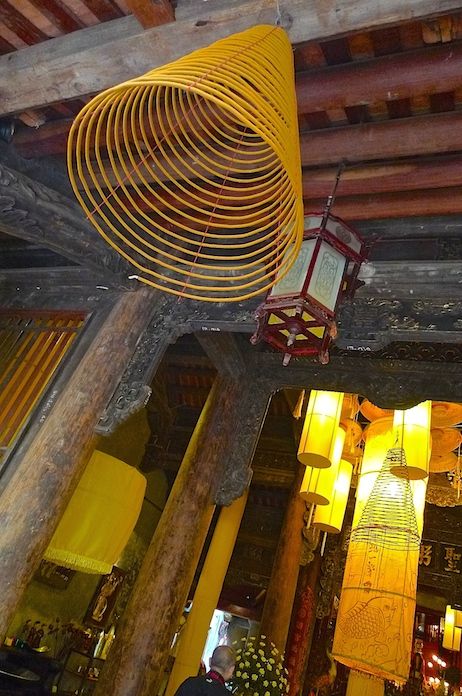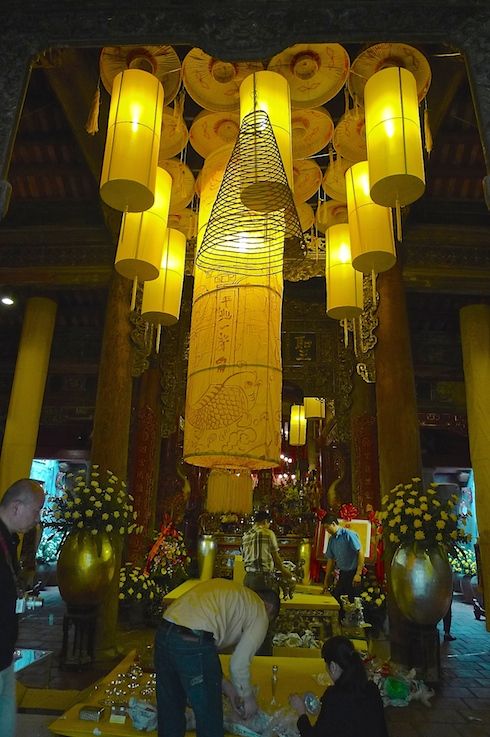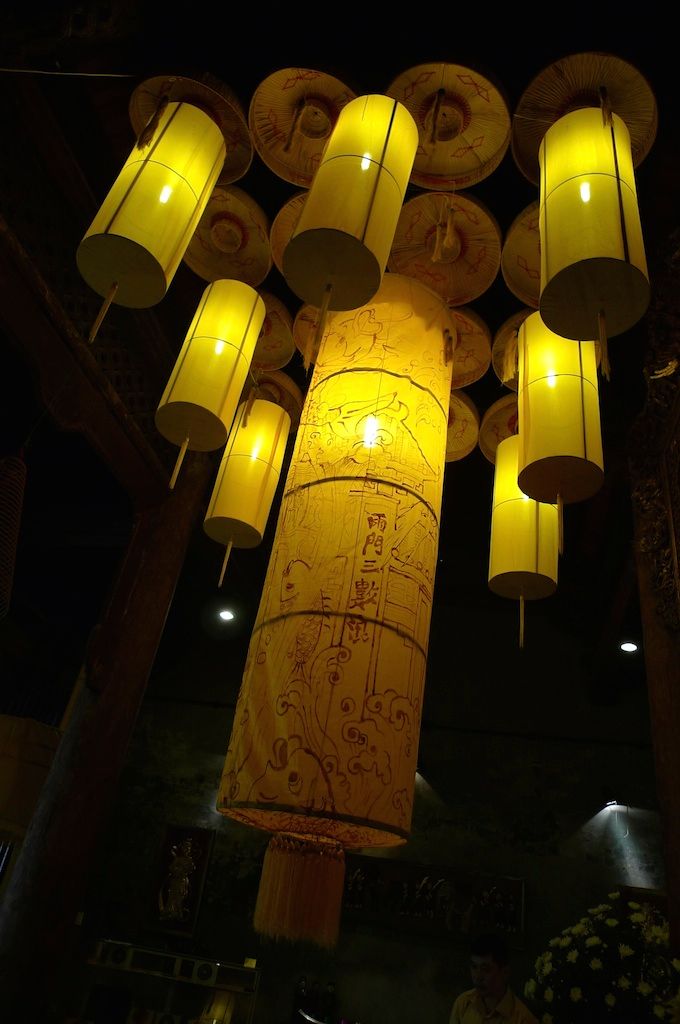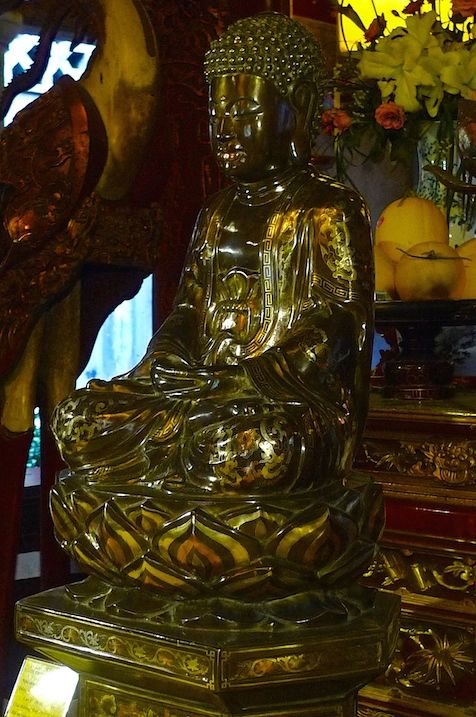 I am not sure what does this horse signify. Anyone reading this knows?
And there was what looked like a hen on top of the horse. What does it mean?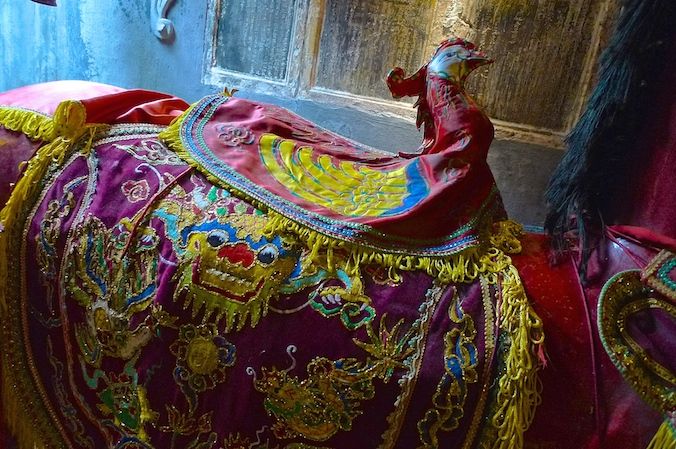 Some pretty impressive carvings and decorations in the temple.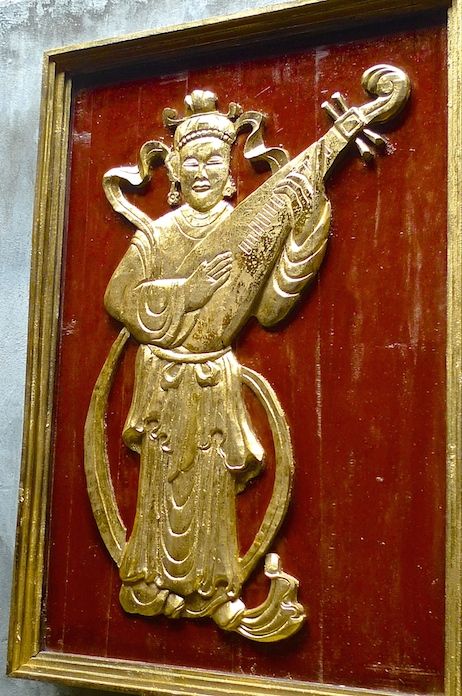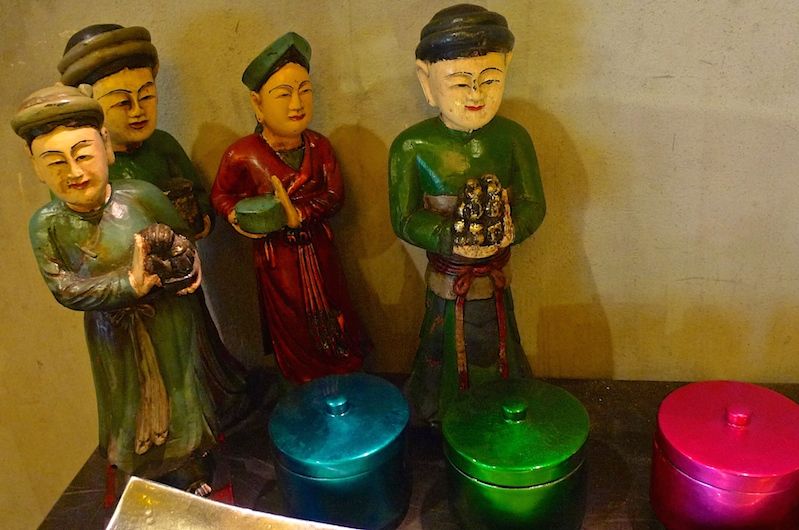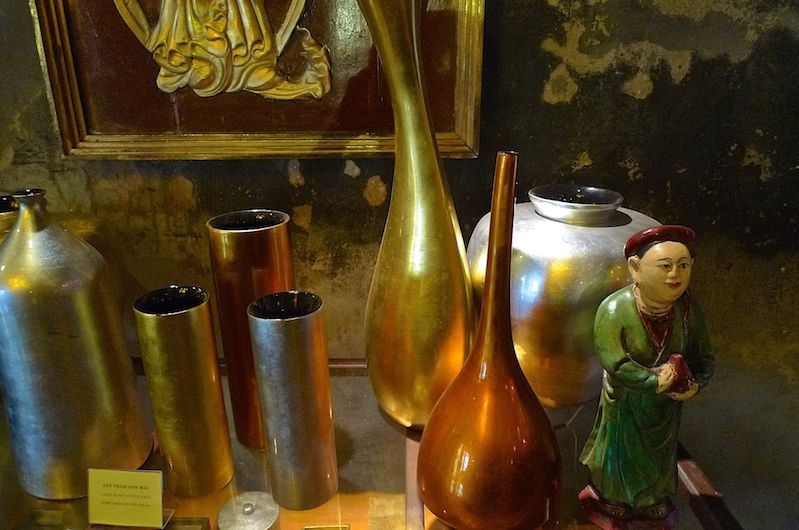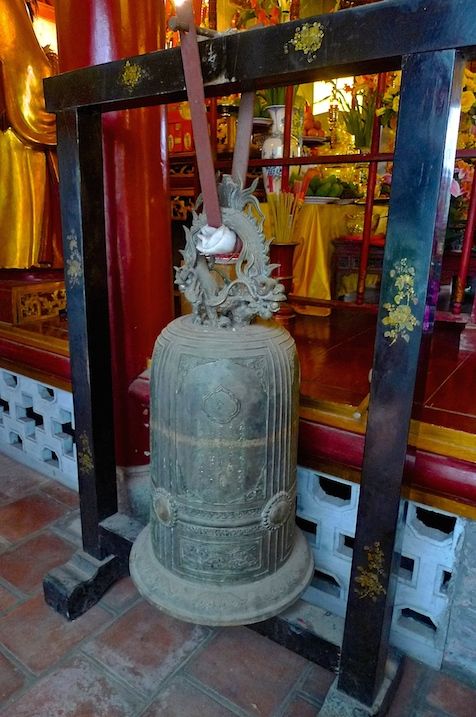 The images of cranes standing on tortoises are common sight in Vietnamese temples. They symbolise longevity and happiness. It was a pity I could not take a front shot of the two cranes with the altar in the middle as something was blocking the view, so this would have to do.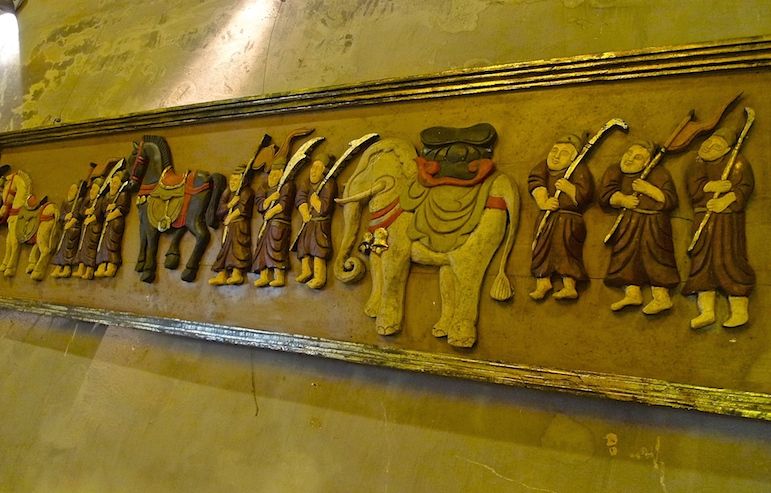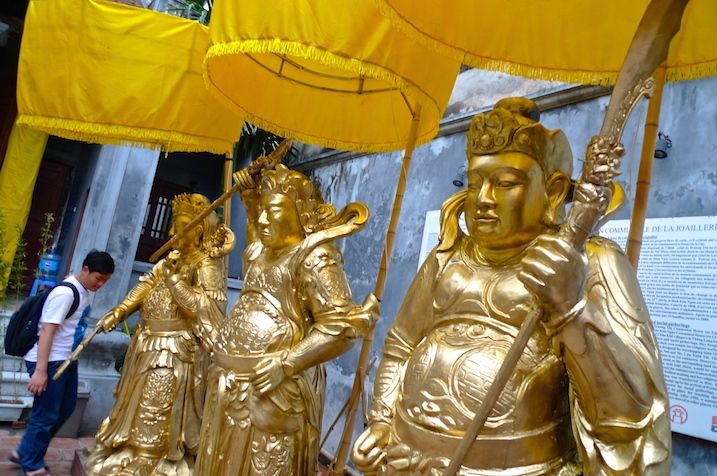 In conjunction with the Jewellery Craft Festival, there was also a collection of ancient coins on display at the temple.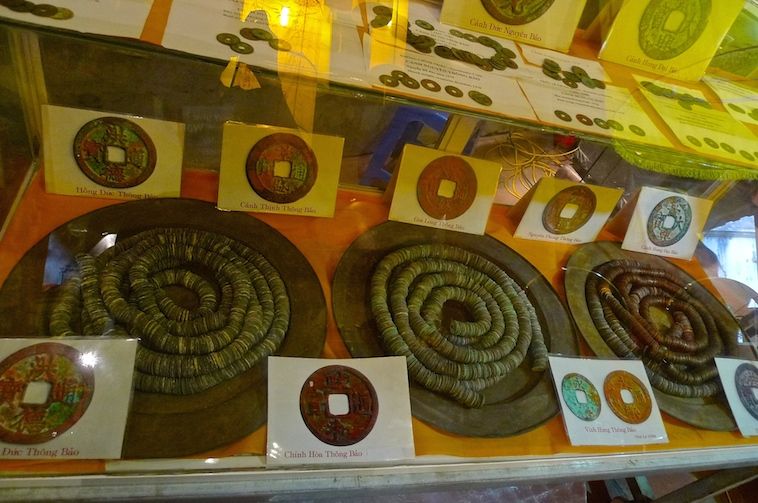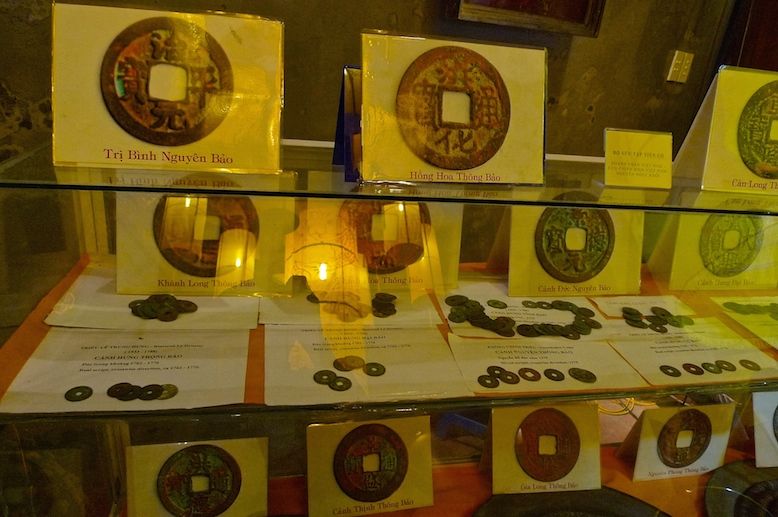 When we stepped out of the temple, the sky had darkened considerably.
Son
and I quickly searched for a cafe to escape the rain and we ended up at Hanoi Soul Cafe, which I shall blog about next!