I am currently so behind in my blog posts that I cannot even remember when I ate at
Bubba Gump Shrimp Co.
at
Sunway Pyramid
!
I suspect it must have been a week or two after Chinese New Year - how long ago was that? About 6 weeks ago?
Note : You might be wondering how come I could remember every single detail about my travels which took place a year or two ago, whereas I could not remember events that happened just 6 weeks ago - well, this is called selective memory. Haha! Ok, just kidding - it's simply because I note down everything I do during travels, that's why! :)
Anyway, this is only my second time dining at Bubba Gump. First time was at The Curve in Petaling Jaya, I think. This round, I went with my sister and nephew.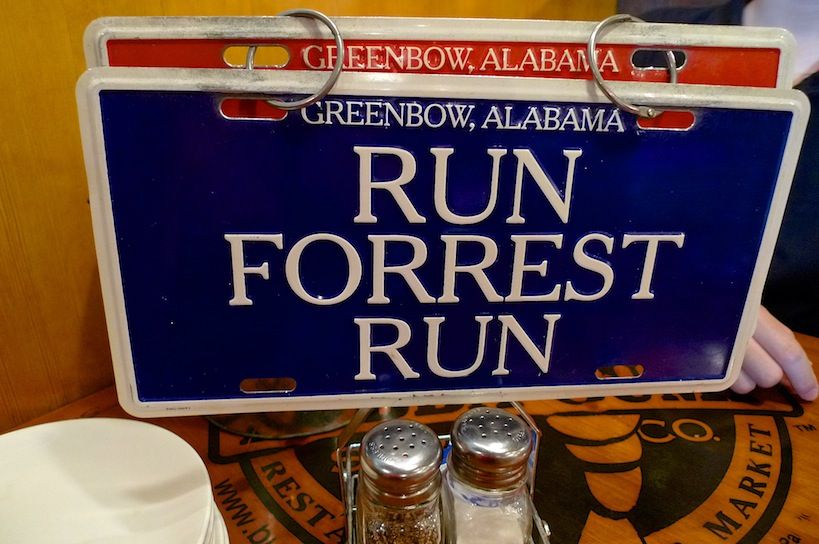 Bubba Gump Shrimp Co. is based on the famous 1994 movie
Forrest Gump
starring Tom Hanks. If you have not watched this movie before, you should go watch it! For those of you who have watched this excellent movie, you will know the story behind "Run Forrest Run" and "Stop Forrest Stop".
If you don't, please Google it or go watch the movie. LOL!
In this restaurant, they have a unique way to serve you. There are two license plate signs on the table. The red "Stop Forrest Stop" is used to signal the waiter that your table needs service, and the blue "Run Forrest Run" is to say everything is fine, or do not disturb!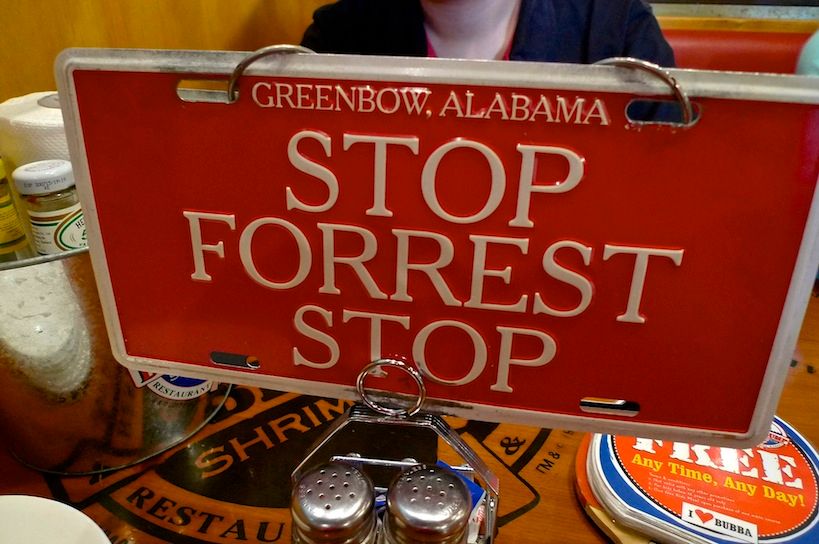 Personally, I find turning the plates a bit of a hassle. I rather just call or wave to the waiter. Besides, I left the red plate there to signal for service but no one came for quite a long time! I thought it sort of defeats the purpose unless they are always watching your table.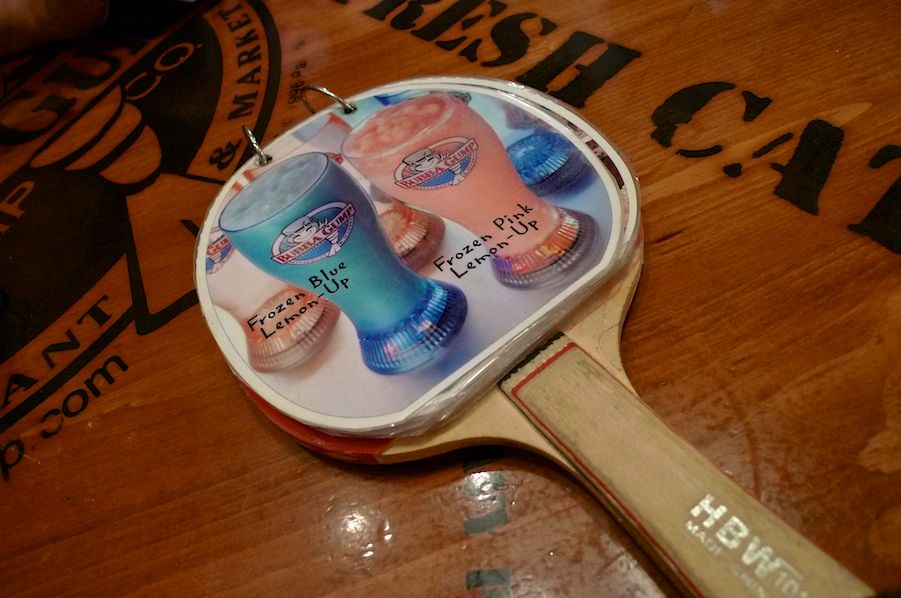 There were many interesting stuffs to look at inside the restaurant.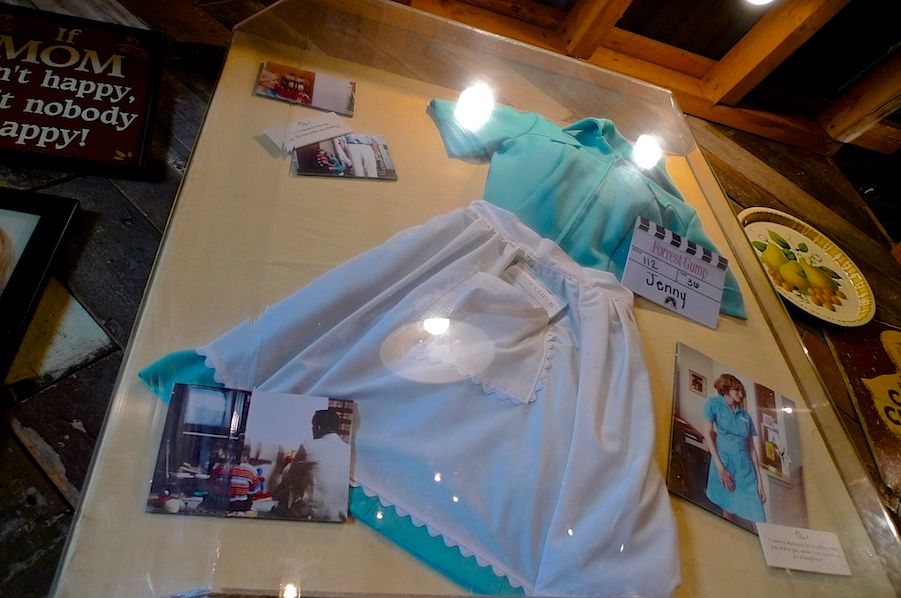 Mainly stuffs related to the movie.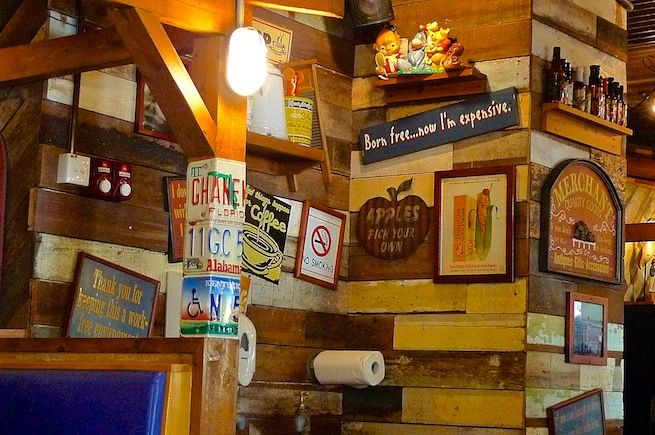 "If Mom ain't happy, ain't nobody happy!" - one of the quotes from Forrest Gump.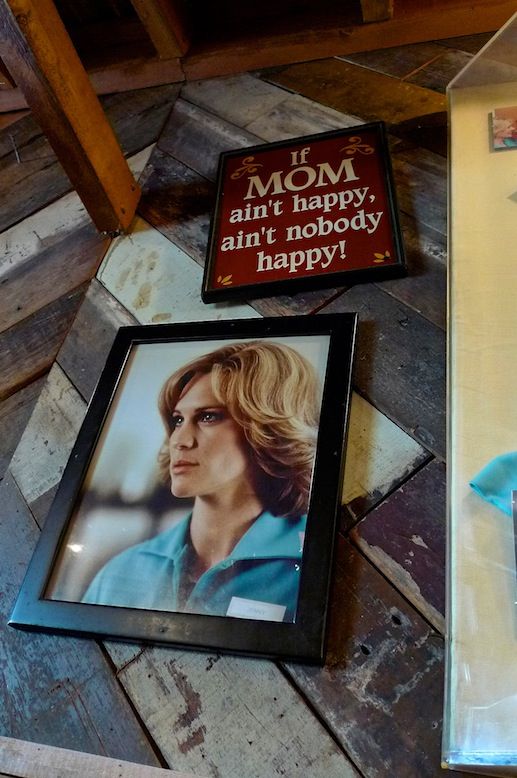 I ordered the
Blueberry Smoothie
and my nephew ordered
Jenny's Favorite
- a mixture of cranberry, strawberry and raspberry smoothie. Jenny, by the way is Forrest Gump's girlfriend in the movie.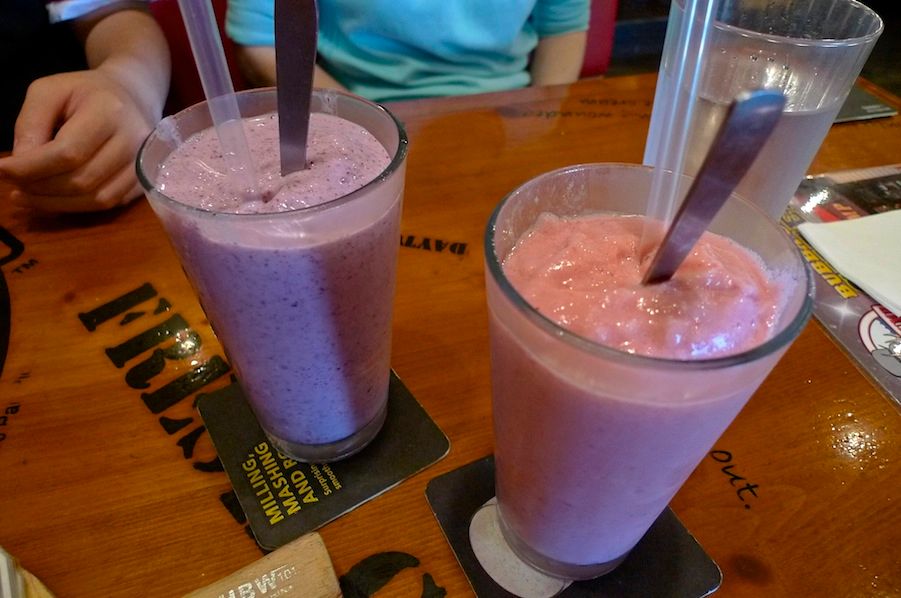 My sister just ordered a glass of water as she was planning to go Starbucks for coffee later.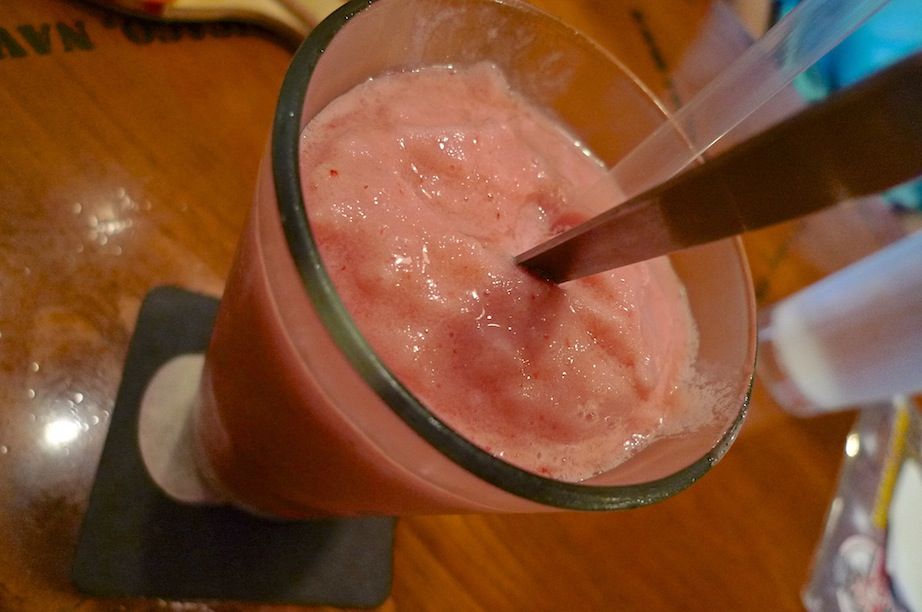 We were not really hungry but we ordered
Shrimp Heaven
,
Scampi
and
Fish and Chips
.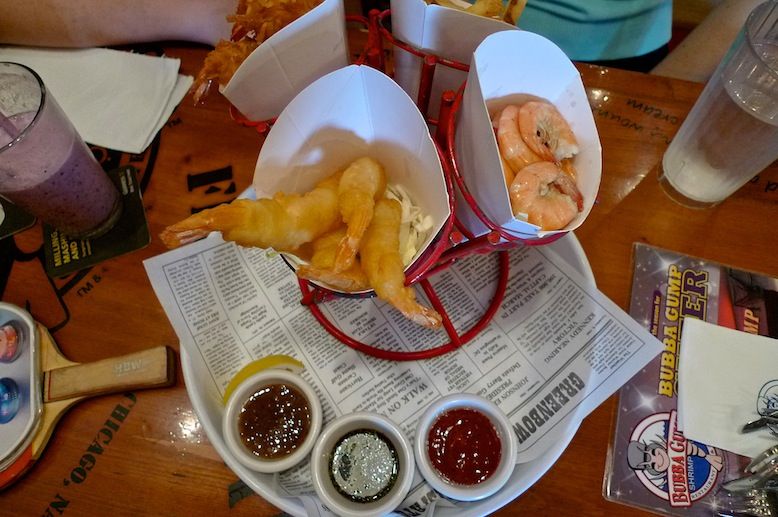 All of us shared the Shrimp Heaven. I thought the fried shrimps and fries in the Shrimp Heaven set were just OK, maybe they should add more sauces for dipping.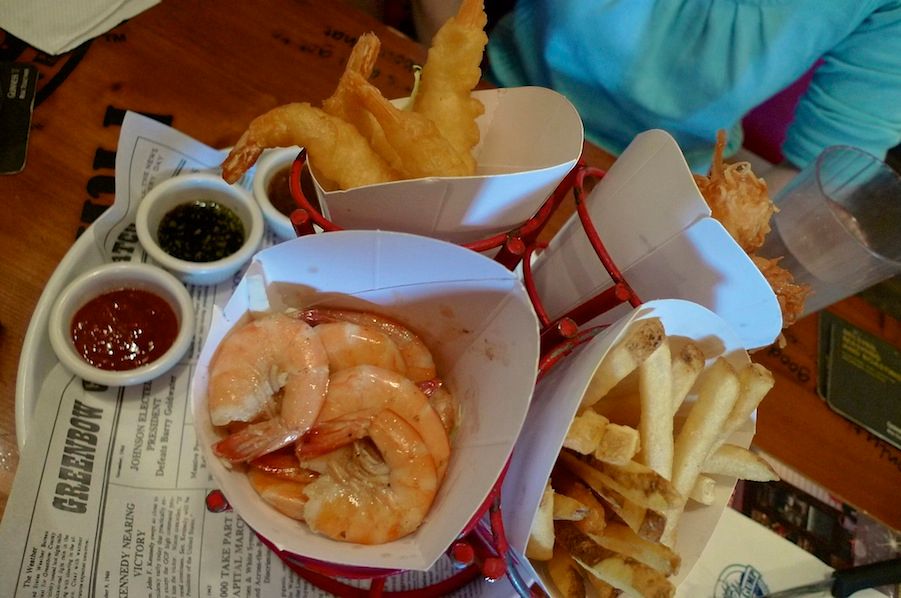 My sister and nephew shared the Fish and Chips. Forgot to take a picture of the Fish and Chips - they looked pretty normal. My sister said it was not bad.
I chose the Scampi - basically shrimp with pasta. It was delicious!!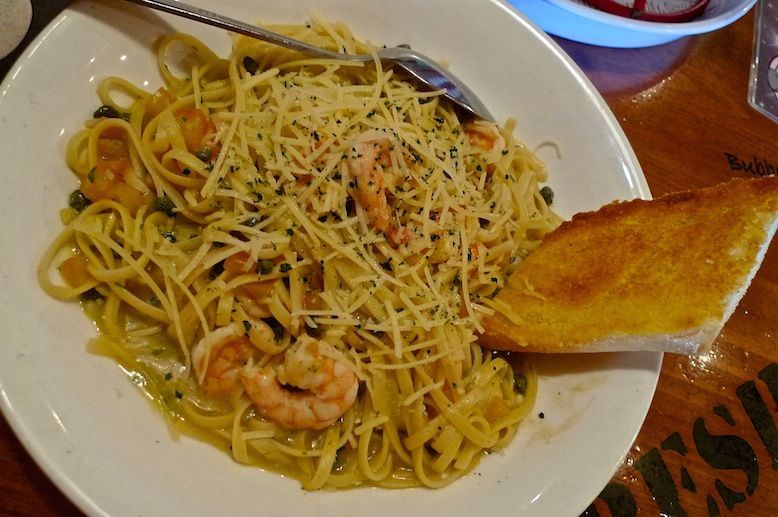 The bill came to about RM150. Rather expensive, don't you think? Well, I guess the pricing is quite similar with Western restaurants like Chili's, TGI Friday's, and Tony Roma's.
I do not mind ordering the Scampi again on my next visit, but it probably won't be anytime soon.