About 2 weeks before Chinese New Year, I visited
Taste Enclave
at
Avenue K
in Jalan Ampang, KL.
I have heard so much about this new
food court
and was eager to try out the food there!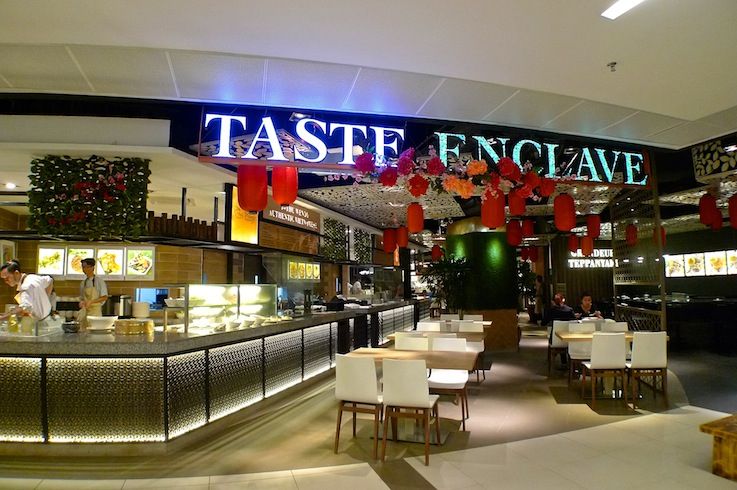 It was a Sunday afternoon and there were some people dining there, although not a lot.
I heard that Taste Enclave was opened by a Singaporean who had set up many chains of food court and fine dining restaurants in Singapore and China. Indeed, this food court offers a variety of dishes that represent street food from
Singapore
and the
Klang Valley
in
Malaysia
.
Since I was alone, I had to be selective with the choice of food as my stomach could only take in so much. I started with the
Vietnamese Spring Roll
from
Y-Thu Wendy Authentic Vietnamese
stall.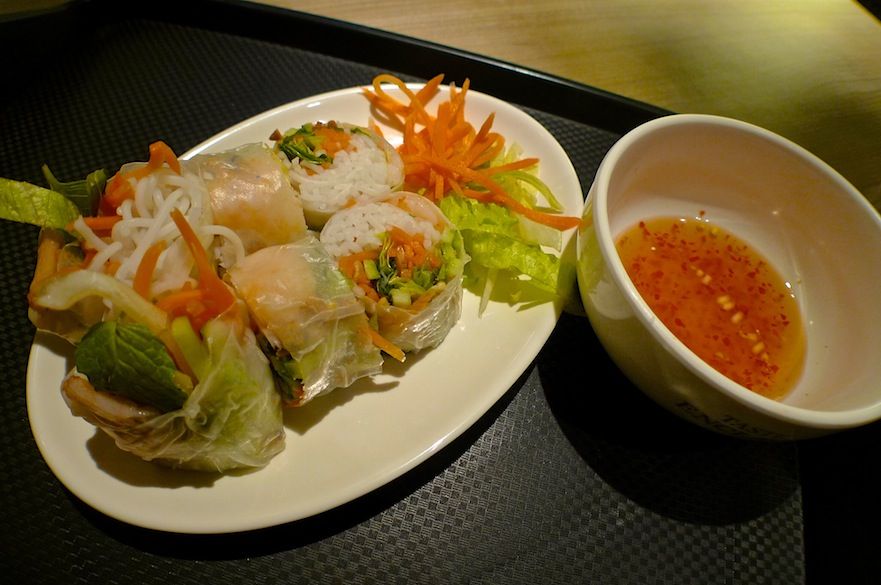 The spring rolls were delicious especially when dipped into the spicy sour sauce. It was good, but not as good as the Vietnamese Spring Roll I had at Koto Restaurant in Hanoi. Still, I was pretty satisfied.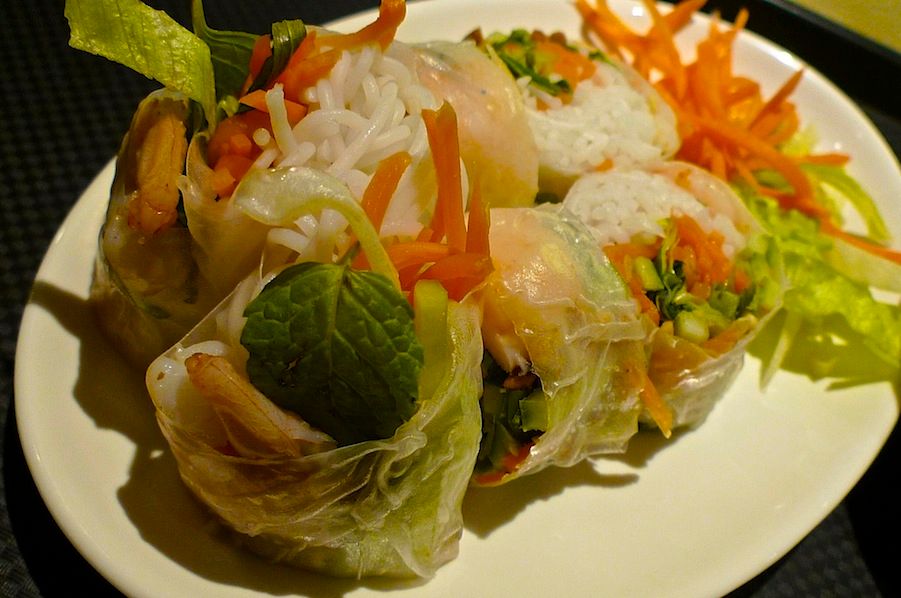 Hailing from Vietnam, Wendy has already established 5 outlets in food courts across Singapore.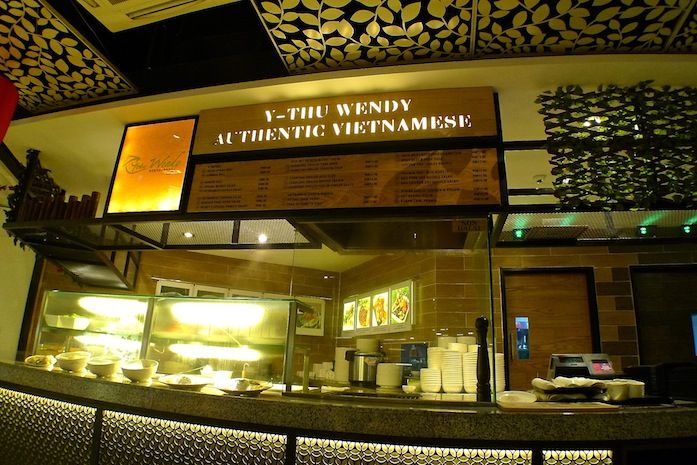 Next, I went for the famous
Crispy Roasted Pork With Wanton Noodles
from
Tong's Roast
. Oh yes, I forgot to mention Taste Enclave is a
non-halal
food court.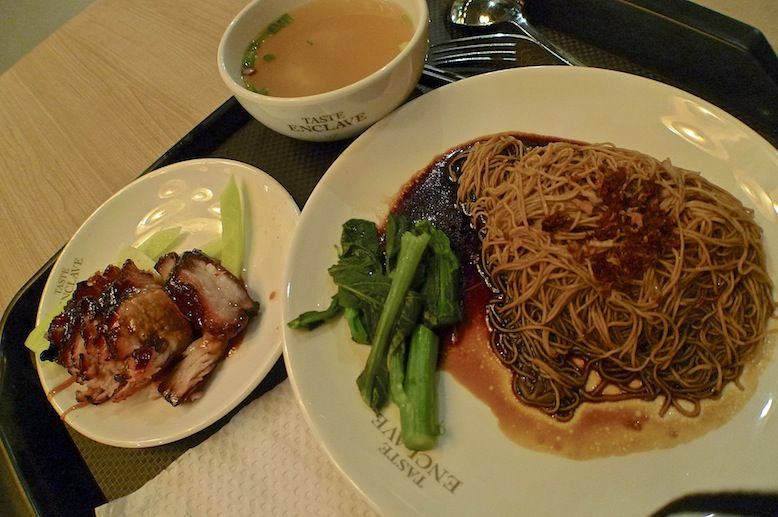 The roasted pork was delicious! And the wanton noodles were pretty satisfying too!
Tong's Roast is a family business that spanned more than 30 years starting as a roast meat wholesaler at Pudu Market in KL. I guess this must be their first stall in a food court inside a shopping mall.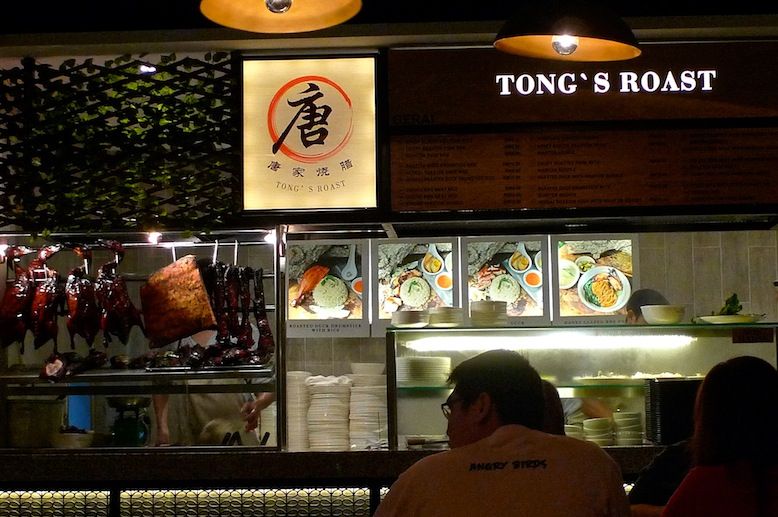 I was already quite full by then, but I had to try one more. I decided to go for
steamed
chicken rice
at Singapore's
Mandarin Chicken Rice
stall.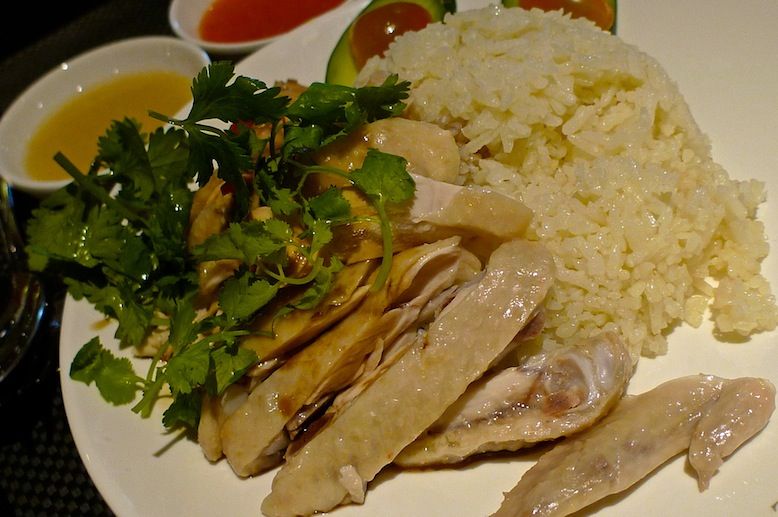 I was not impressed by this chicken rice. It was not bad, but it was not good either. I have eaten better chicken rice elsewhere. However, my enjoyment of the food there was marred when upon taking a photo of their stall after finishing my chicken rice, they appeared to be alarmed.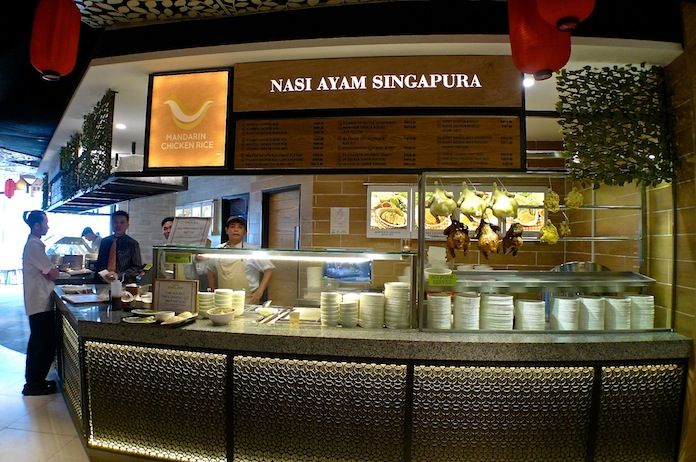 Then, someone (probably the person in charge of the food court) came up to me and said "Photography is not allowed". What the …..?!!
I was really quite annoyed, but I remained calm and said OK, and walked out of the food court. Now can anyone please tell me why photography is not allowed there? What's wrong with taking photos of the food and the stalls? Don't they know I am giving them
free publicity
when I share those photos? What nonsense!
Besides, they organized a blogger event last year and
all those bloggers were snapping away and putting up pictures on their blogs
. So what's wrong with me taking a few photos now? Utter rubbish!
Anyway, I sat outside and waited it out before going right back into the food court and snapped a few more photos. Sue me! Next time you want to stop me or anyone taking photos, please put up a HUGE sign at the entrance with the words in red "NO PHOTOGRAPHY ALLOWED". Then at least, I know it's not just verbal and that you mean it. And of course, I can then decide whether I want to enter or not!
Here are a few more photos of the stalls at Taste Enclave.
Golden Hot Pot
from China. Not sure what they sell though. Did not check them out.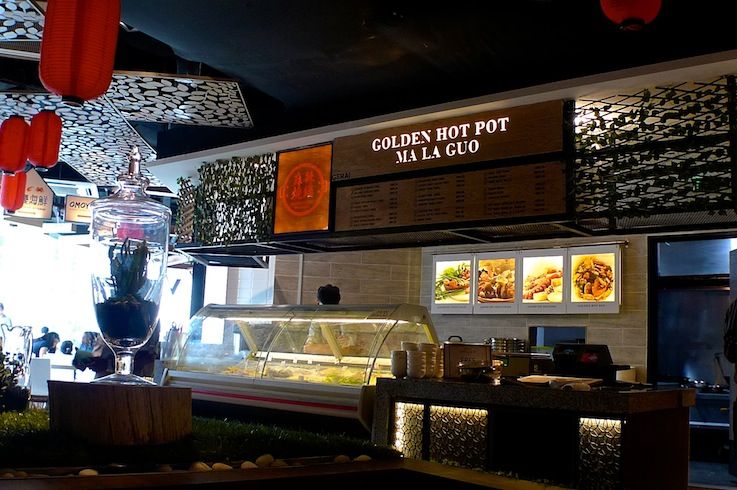 There's a stall called
Big Tap
serving
beer
too! Choose from Guinness, Kilkenny and Heineken!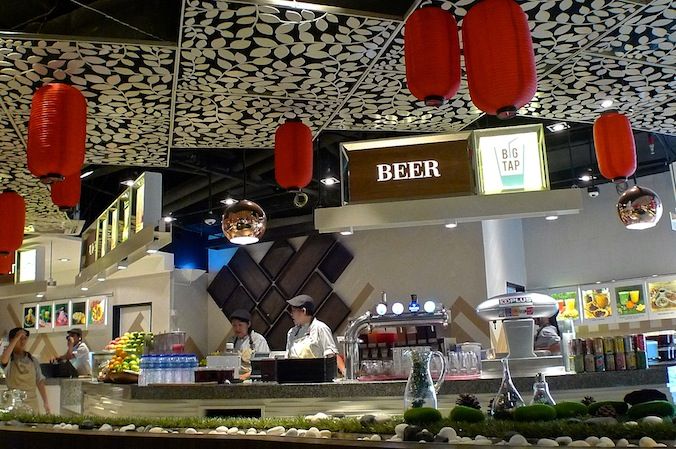 I had wanted to try this famous
Jalan Kayu Prata
from Singapore after eating that chicken rice. I wanted to know how good Singapore's
roti prata
is compared to Malaysia's roti canai. But after I was told not to take photos, I decided to skip this. No more mood to eat. Too bad!
Oh well, I will just go Singapore next time and try the original one there!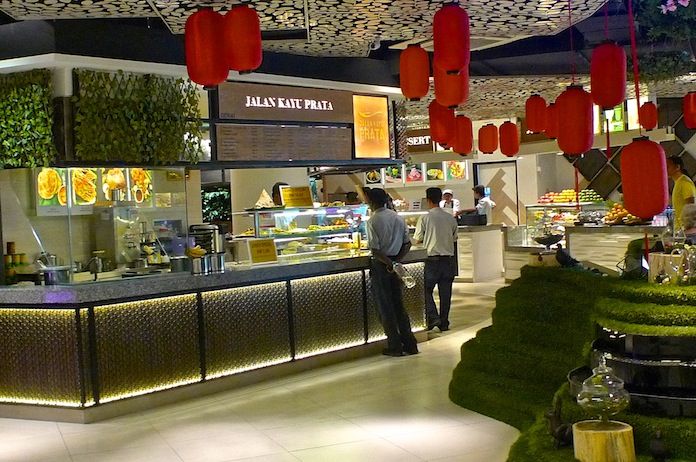 Overall, I found Taste Enclave to be clean and comfortable. The prices were pretty reasonable too. I wish I could have tried more stalls there - so many more, like Soong Kee's beef noodles and Heun Kee's clay pot chicken rice to name just two - but I am doubtful I will ever step inside there again.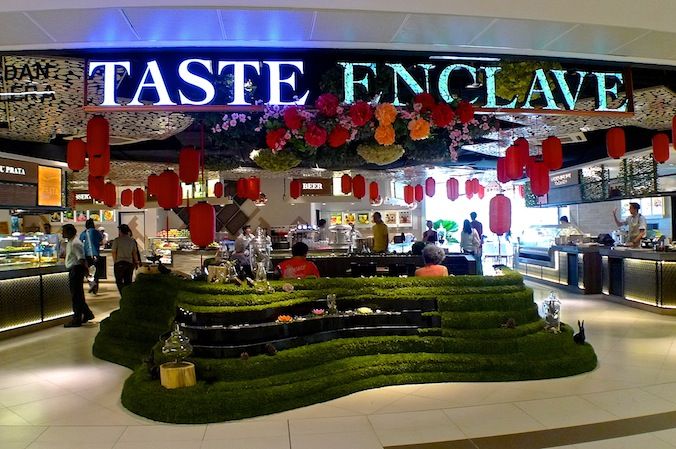 No thanks to their silly 'No Photography' policy!