Yes I am back from my holidays in Hanoi, Vietnam! I may sound excited but actually I'm rather sad to return to my daily mundane routine. Oh well, I guess I should be thankful I had a rather interesting holiday this time.
But before I go on, I know some of you are anxious to know if you are one of the winners to my '
Guess Now : Where Am I?' Contest
. So, without further delay, here are the Answers to the Questions.
Question 1
: Where am I going for my holidays? Name the country and the city or town.
Answer
:
Hanoi, Vietnam
Question 2
: Where did I watch the famous Korean rock band CN Blue performed live? Name the city and country.
Answer
:
Bangkok, Thailand
Question 3
: When did I visit Taal Volcano? State the month and year.
Answer
:
January, 2011
Congrats to the following 3 winners who answered all the Questions correctly! Please email me your address so that I can mail the souvenirs to you ASAP! My email is
mvfblog@gmail.com
. Thank you.
The 3 winners are :
1.
SK
2.
Be My
3.
Tekkaus
I also had a
Bonus Question
which is : What did I eat for dinner on April 1st, 2013?
Answer
:
Bun Cha
The first person who answered this Bonus Question correctly is
Tekkaus
. Congrats!! Looks like he's getting 2 souvenirs from me! So double congrats! : )
*SURPRISE!!
Now because I bought more souvenirs than expected this time around, I have decided to reward the fourth person who answered Questions 1 - 3 correctly, and the second person who answered the Bonus Question correctly.
The fourth lucky winner for Questions 1 - 3 is
Mecoy
!
The second lucky winner for the Bonus Question is
Mariuca
!
Congrats to you both. Please email me your address so that I can send you the souvenirs ASAP!
I really want to blog about my Hanoi trip straight away but unfortunately, I have yet to start blogging about my Singapore trip last December and my Bangkok trip early this year. And what's even worse, I have not even finished blogging about my
Hong Kong trip
back in March 2011!! LOL!
So my Hanoi adventures will have to wait but in the meantime, here are some photos and snippets which I would like to share with you. Some sort like a preview to my Hanoi posts if you will, haha!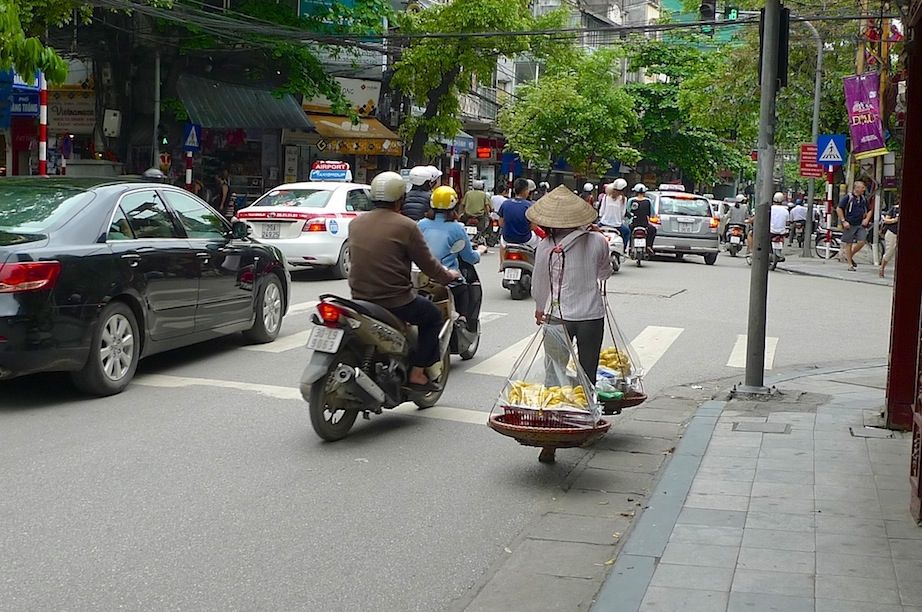 I was really glad I visited Hanoi during the early month of April. The weather was pretty pleasant - not too hot and not too cold. Just perfect! There were some rainfall in the early mornings but luckily it was not heavy and did not disrupt my travels. The nights were mostly breezy and comfortable.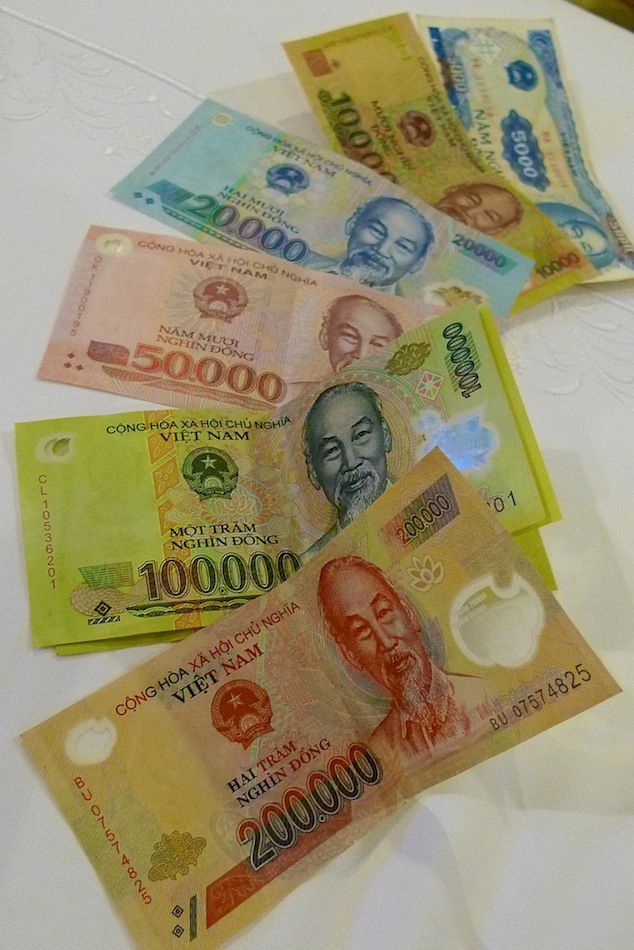 The Vietnamese
Dong
has so many zeros I was initially quite confused! I was told that I could not buy the
Dong
outside of Vietnam, but apparently I bought some from the money exchange shop in Mid Valley before the trip. Just enough to pay the taxi driver who drove me from the
Noi Bai
Airport to my hotel in Hanoi City.
The rest of the
Dong
I bought with US Dollars at a bank in Hanoi. I discovered that although most places accept US currency, it's better to pay with the Vietnamese
Dong
. Somehow you tend to lose a bit with the US Dollars as they quote at a higher amount. For example, if an item costs 170,000
Dong
, the equivalent is around USD8.09, but they will ask for USD9.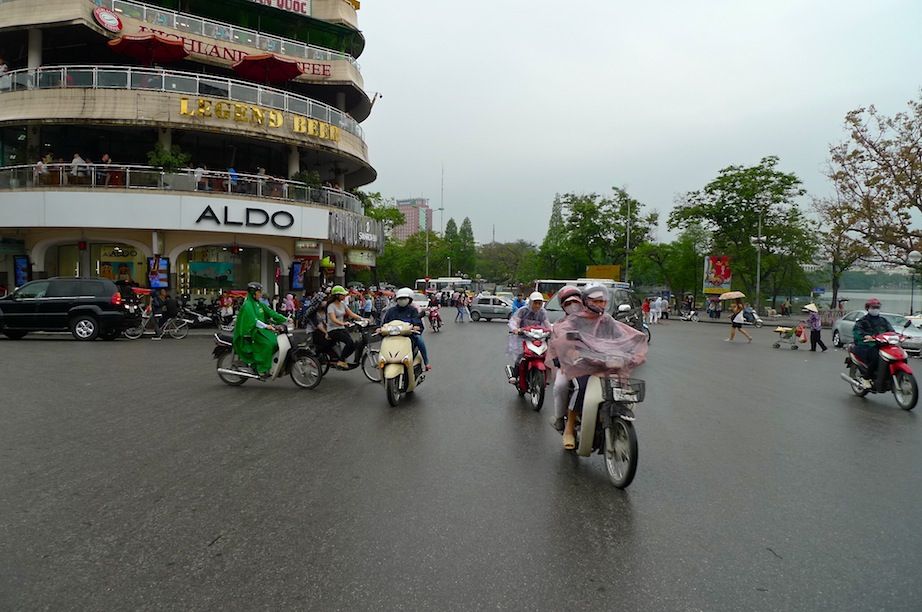 The first impression I had of Hanoi was the chaotic traffic! Crossing the road seemed almost impossible and if you were going to wait for the road to clear, you would be waiting till the sun comes down!
Thanks to
Hanoikids
, I was taught how to cross the roads! I took the above picture standing in the middle of a busy junction (no kidding!!) with the cars, SUV, motorbikes and rickshaws all swirling around me! If you attempt to do this stunt in KL, you will be knocked down almost immediately!
By the way, I had a memorable half day tour of Hanoi with Hanoikids, a non profit volunteer student - run organization which gives tour of the city for free!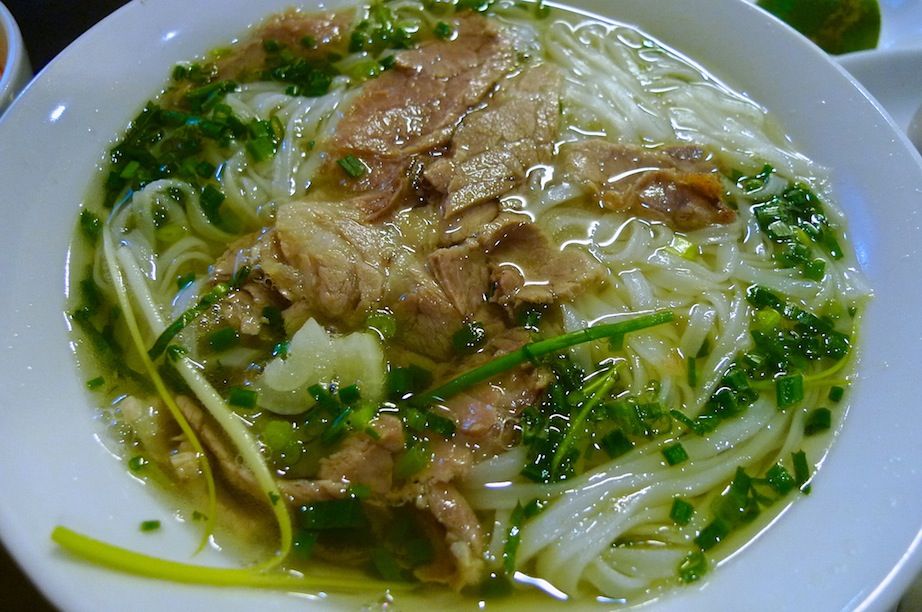 The food in Hanoi was delicious! The
pho bo
(rice noodles soup with beef) as shown above is a must eat! And so is the
bun cha
(grilled pork noodle soup). More about Vietnamese food in my future Hanoi posts.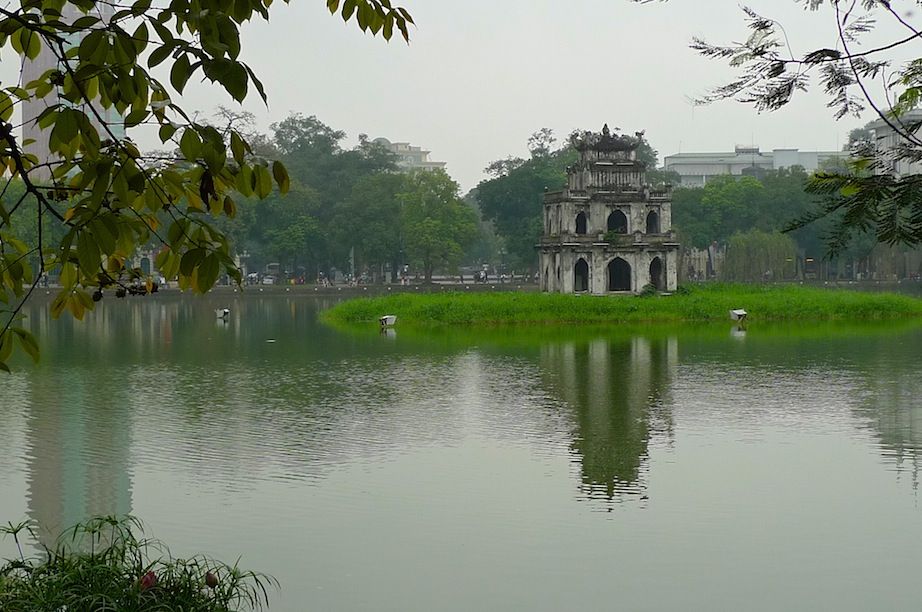 I would never forget walking along the picturesque
Hoan Kiem
Lake in the morning where you can see people of all ages doing tai chi or some form of exercises there. The above picture shows the Turtle Tower (
Thap Rua
) in the middle of the lake where lots of turtles still gather there.
The
Ngoc Son
Temple is a great place to pose for pictures. You simply can't imagine how long I had to wait for the tourists and even locals to finish posing before I get the chance to take a photo of this front entrance to the temple with that tiger in 3D!
The Vietnamese people have utmost respect for their leader,
Ho Chi Minh
who led the
Viet Minh
independence movement in defeating the French Union at the battle of
Dien Bien Phu
. His embalmed body is now on display at the Ho Chi Minh Mausoleum (picture above) despite his wishes to be cremated! How ironic!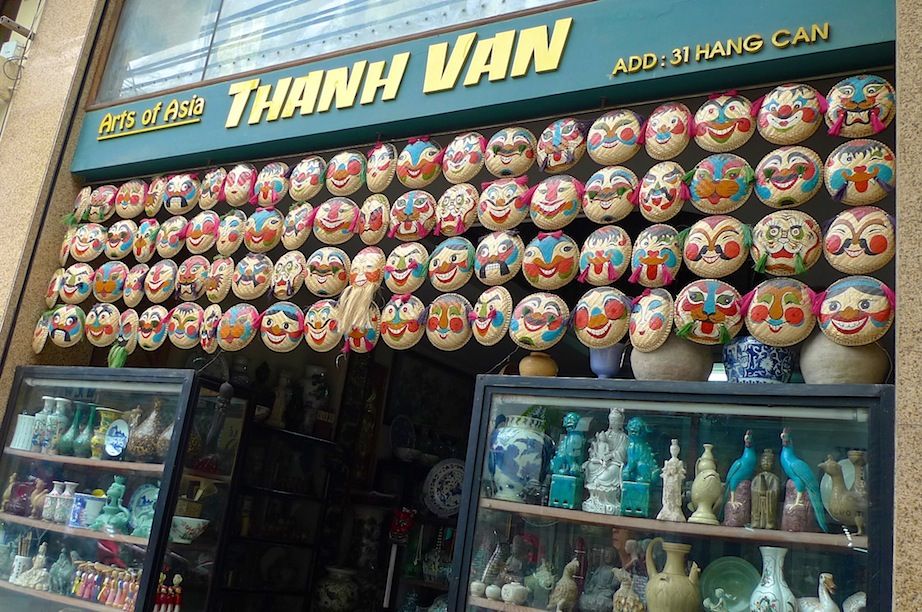 The Old Quarter in Hanoi was quite a delightful and charming place to shop for souvenirs. In fact, the souvenirs I bought during this trip were all from the streets of the Old Quarter, mainly from
Hang Gai
and
Hang Can
.
There were lots of museums to visit in Hanoi. Maison Centrale or more popularly known as Hoa Lo Prison was one of them. Originally a prison used by the French colonists for political prisoners, it is now a museum. I had an eerie experience inside this museum but you will have to wait for my story in a future post!
The Fine Arts Museum is a highly recommended place to visit on a nice afternoon! There were many really good sculptures and statues in the museum and I particularly liked the one above.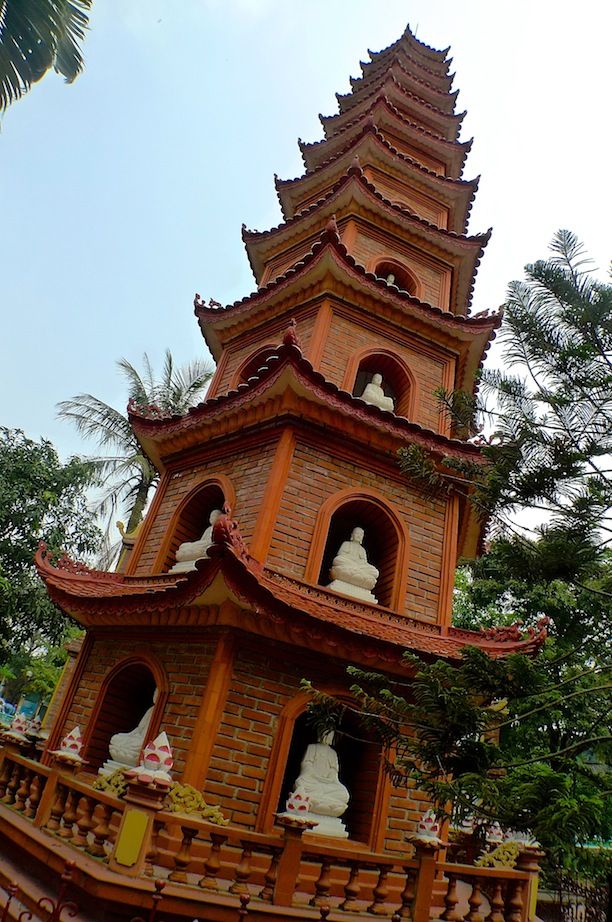 Hanoi city has many temples and pagodas. One that I found pretty impressive is the
Tran Quoc
Pagoda beside the amazing West Lake.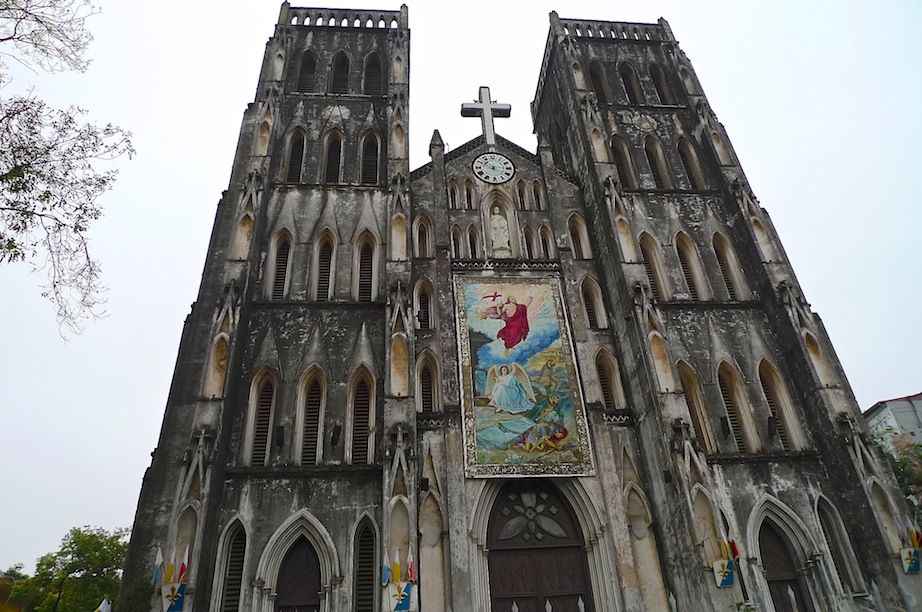 Since there were many temples and pagodas in Hanoi, this St Joseph Cathedral in the Hoan Kiem District was a pleasant surprise for me. If you notice, the church's architectural design is almost similar to the Notre Dame Cathedral in Paris.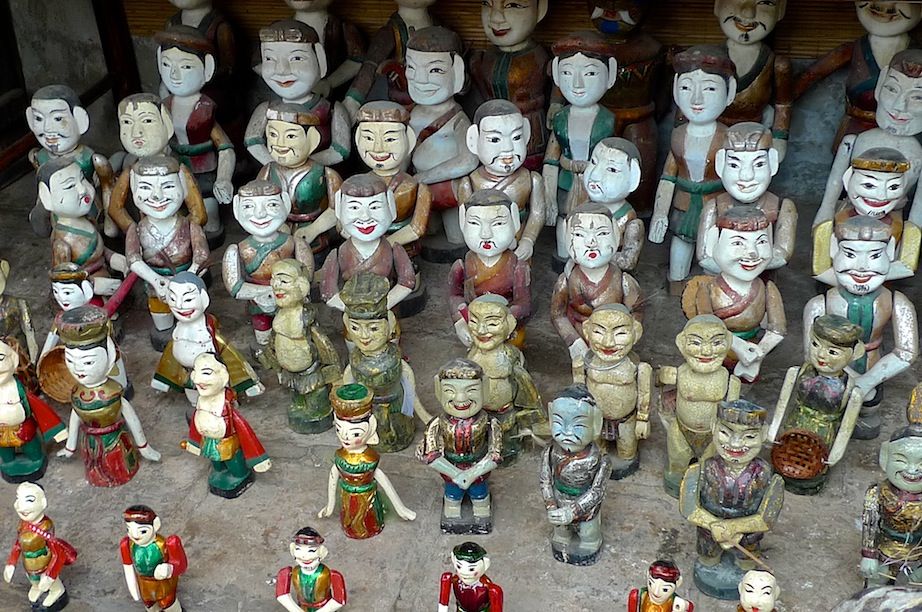 Watching the Water Puppet Show is a must in Hanoi. Some people said that if you did not watch the show, you cannot say that you have been to Vietnam. Well, I am glad I did!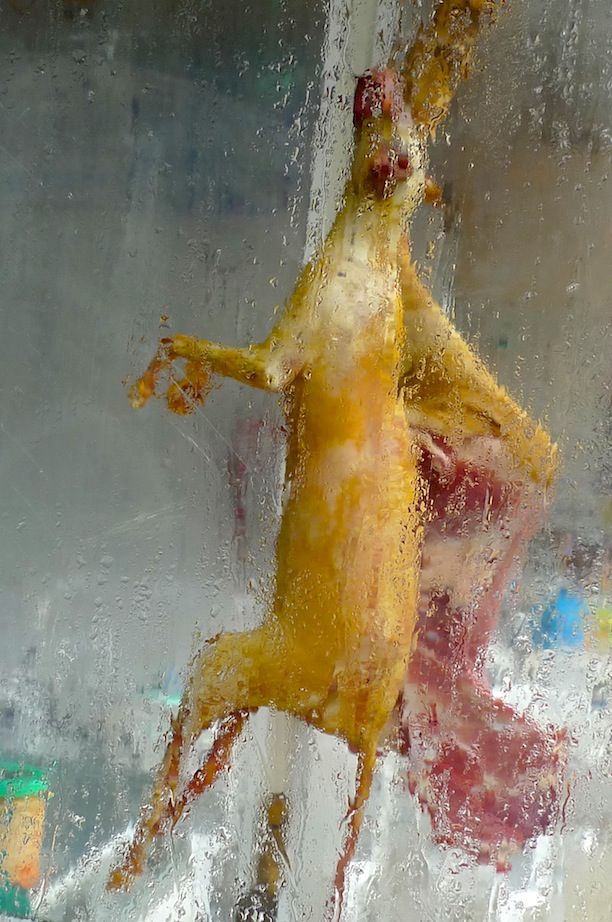 What is that? A dog? Maybe. And some of the locals eat it. If you are squeamish, you may not want to pass by those row of shops leading to the Perfume Pagoda. But what other carcasses were hung out there for all to see and eat besides the dog? Well, you might be in for a shock but that's a story for a future post.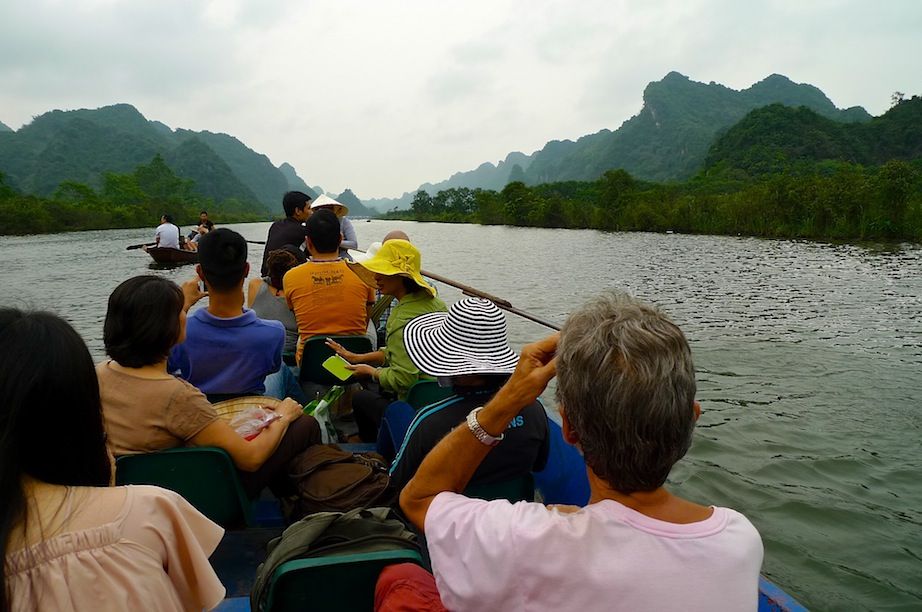 Although I booked for a 5-day holiday in Hanoi, I actually spent two days outside of Hanoi. One day was spent at Perfume Pagoda, about 70 km outside Hanoi, where the only way to reach was via the boat. Cruising along the river with beautiful karst formations on both sides was the highlight of my Perfume Pagoda trip.
Another day was spent at Halong Bay, a UNESCO World Heritage Site. It was 170 km from Hanoi, so the bus journey there took about 4 hours. Although most people recommended that I stay overnight at Halong Bay, I am glad I followed my instincts and not listen to their advice.
I'll tell you why a day trip was better suited for me when I post about my Halong Bay trip, but for now, let's just say I had the most amazing experience kayaking on the waters of Halong Bay!