Two weeks ago, I took a short break from work and headed to
Putrajaya
to visit the
Putrajaya Floria 2012
.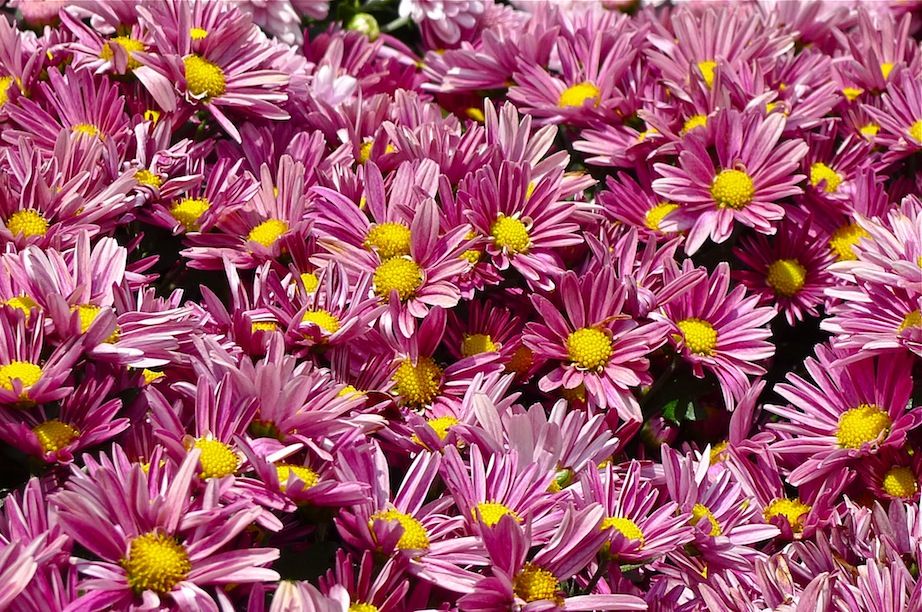 Held annually since 2007, Putrajaya Floria is a Flower and Garden Festival cum Exhibition that showcases lots of different flowers like orchids, heliconia, hibiscus, roses, bonsai and more. This year, bougainvillea is the star attraction as the theme for
Floria 2012
is
Bougainvillea - Enduring Beauty
.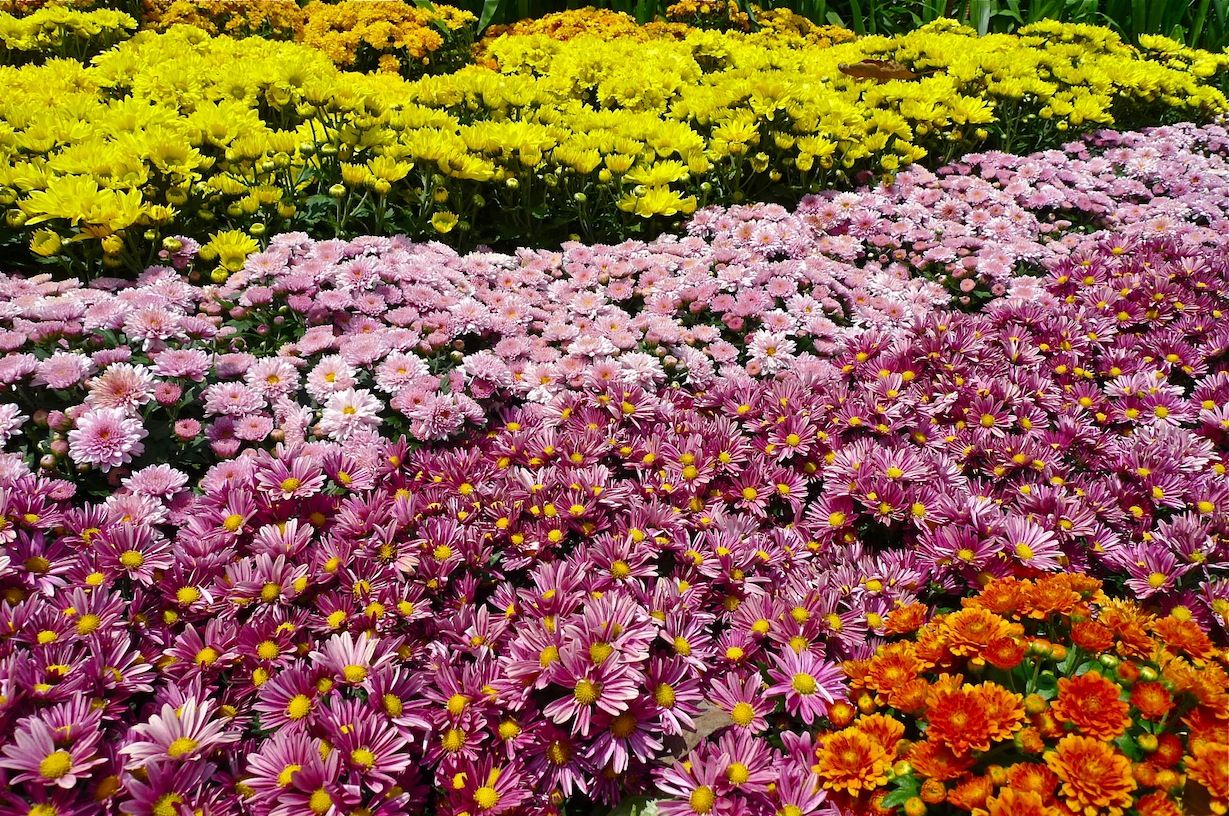 Surprisingly, I did not take many photos of bougainvilleas.
I had wanted to go in the evening to snap photos of the the night floral parade which features beautifully lit boats cruising up and down the Putrajaya Lake. Unfortunately, I was not free to do so.
Read about my night visit to last year's
Putrajaya Floria 2011
HERE
.
This year, the flower and garden festival was held for 9 days from 30th June to 8th July 2012.
Taking pictures of the flowers in the hot afternoon sun is not really my kind of thing. But since I was there, I might as well snap some photos.
As a result, I suffered from sunburn, especially around the side and back of my neck area. Remind me next time to bring along sunblock!
There were also some
Showcase Gardens
from international participants, like this one from Indonesia.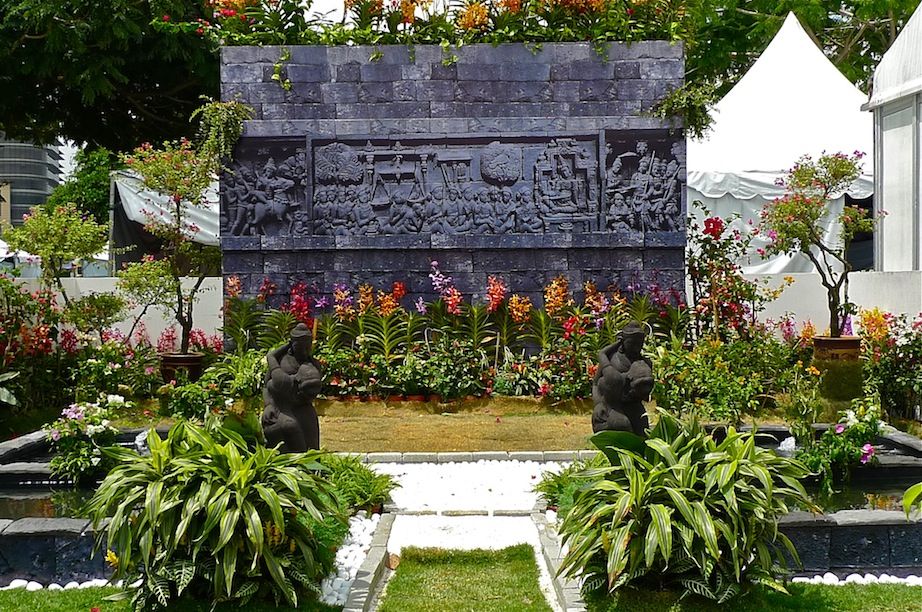 I also visited the
Garden Bazaar
where visitors can buy plants, garden products, biotech products, and landscaping services. I came upon a stall selling
Stevia
, which is a plant that can act as a natural sweetener without raising your blood sugar. This is how the Stevia plant looks like.
The stall also sells Stevia extracts though I think it is better to grow your own. I was almost tempted to buy the Stevia plant.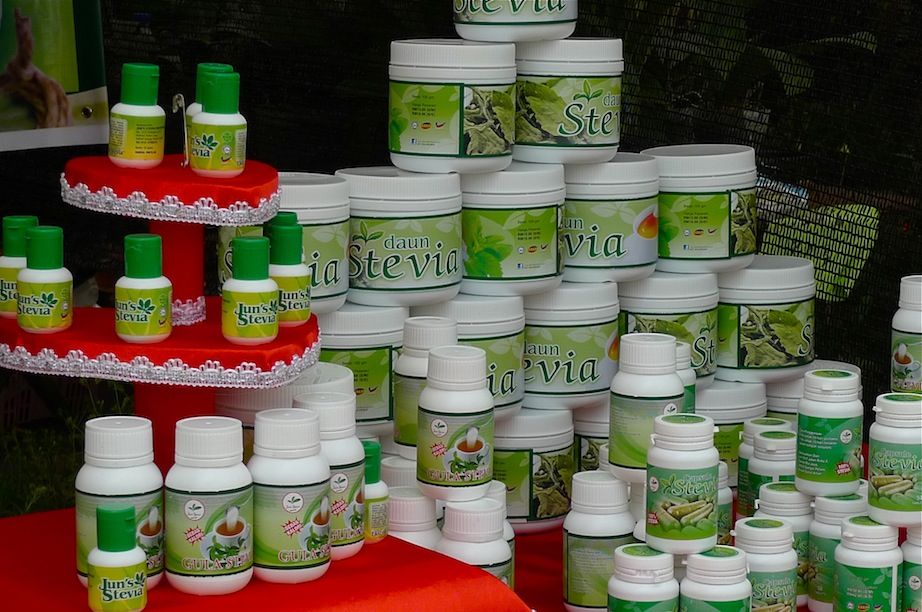 Another stall nearby sells water features like this one.
This arch is the entrance to the
Homestay Tourism Garden
. Can you see the famous Putrajaya bridge in the distance?
This is like a replica of a Malay
kampung
(village) complete with a wooden house, a small garden, a mini pond and .... a couple of ducks.
Can you see the bougainvilleas?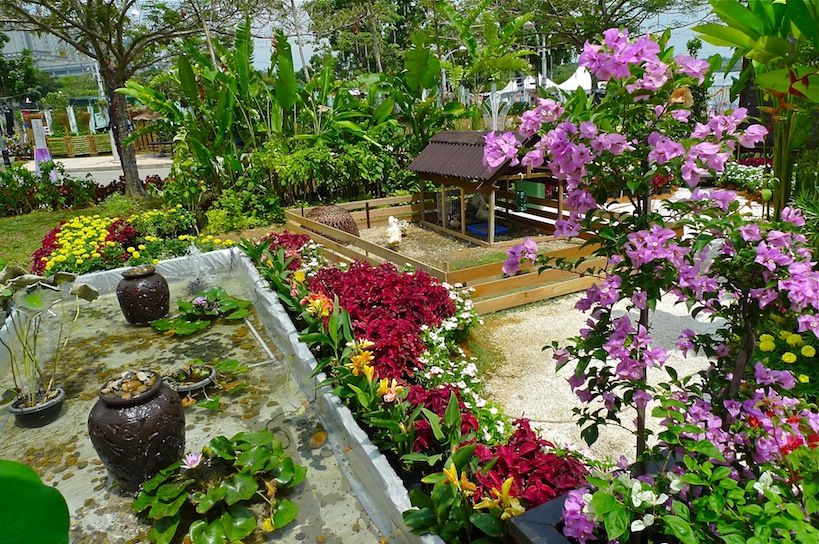 The ducks. They are real ducks by the way : )
A nice
kampung
-like ambience.
Oh! They have this game too, where you go hopping with one foot in the squares. What's the name of this game? I doubt modern city kids still play it.
Next, I visited the
orchid gardens
.
Lots of beautiful orchids here!
I used to have orchids in my own garden too, but now it's replaced with bougainvilleas. Don't ask me why. I am not the gardener in my home so naturally I have no say in what plants I want in the garden. LOL!
Oh wait! Maybe that's why I did not take many photos of bougainvilleas. My own bougainvilleas are far more beautiful than the ones found here. Haha!!
If you like orchids, then you will enjoy it here.
There were many more orchids but I did not have the time to take more photos of them.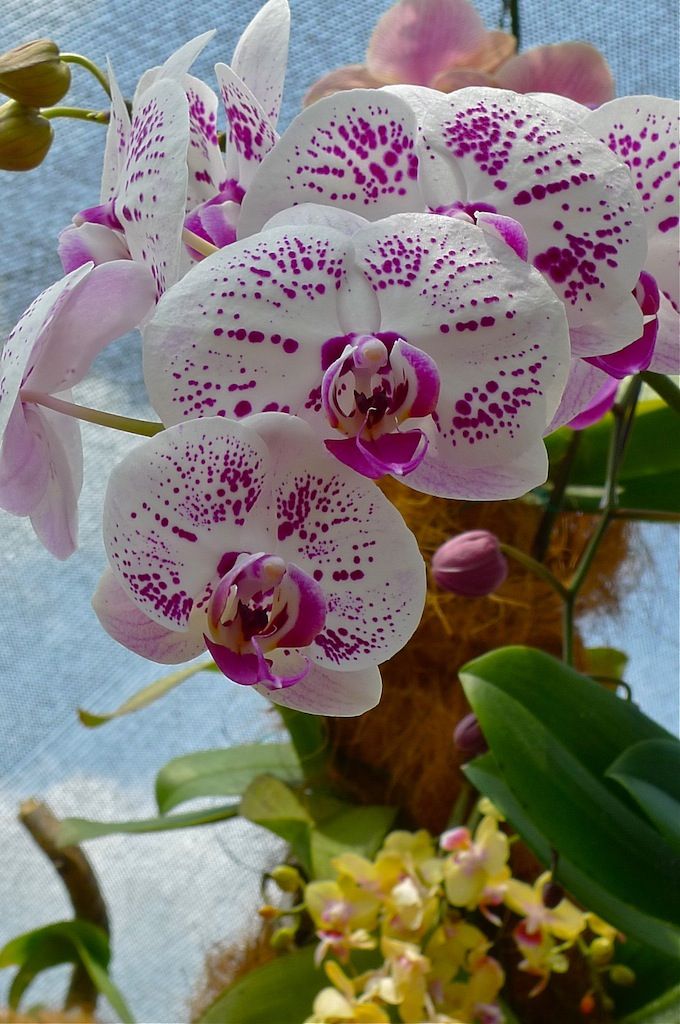 Then I saw the
1Malaysia
logo made from flowers.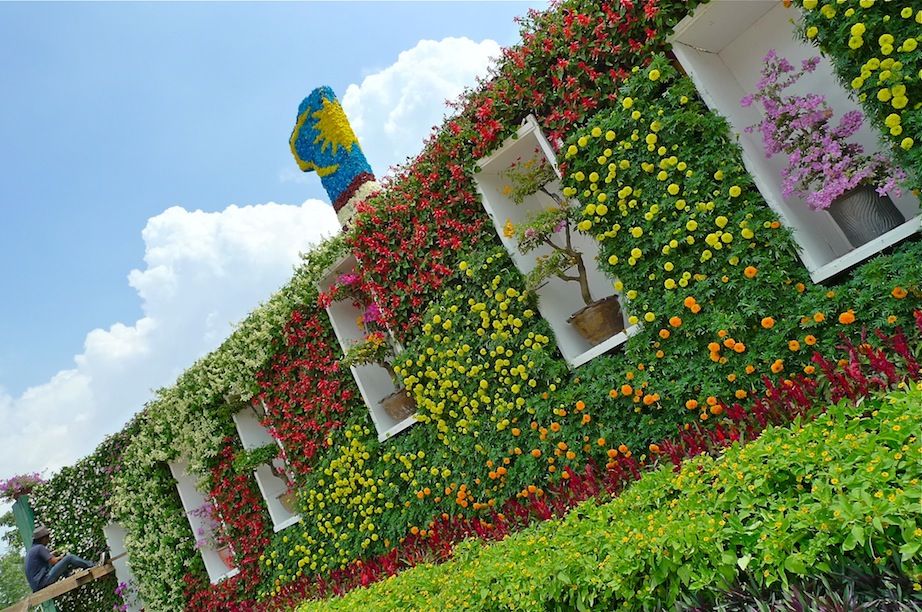 It's on top of a pillar that was itself adorned with beautiful flowers.
Wonder when will the Government start KB1M which stands for
Kedai Bunga 1Malaysia
? But I think KP1M is more important! That's
Kedai Petrol 1Malaysia
. LOL!
I went to the
Herbal Garden
and spotted some
misai kucing
(cat's whiskers). Can you see the whiskers? : )
Do you know the health benefits of
misai kucing
? It is said to be able to treat circulatory disorders, kidney stones, gout, hypertension and diabetes.
A beautiful garden with the Putrajaya Lake in the background captured my attention immediately. I love the view from here!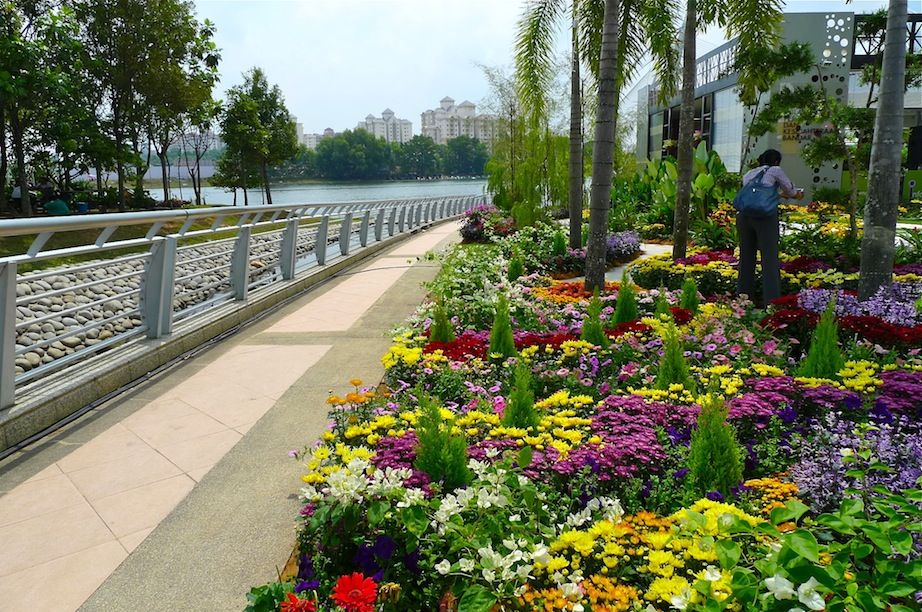 Some of the colorful flowers and plants in this garden bed.
There was also a
Therapy Garden
where you can enjoy some reflexology and foot massages after all the walking.
I did not go for any foot massages but the ambiance here was quite nice. Now if only the sun would stop being so hot!
By the way, this Putrajaya Floria exhibition was held at
Presinct 2
near this famous landmark - the
Millennium Monument
(
Monumen Alaf Baru
).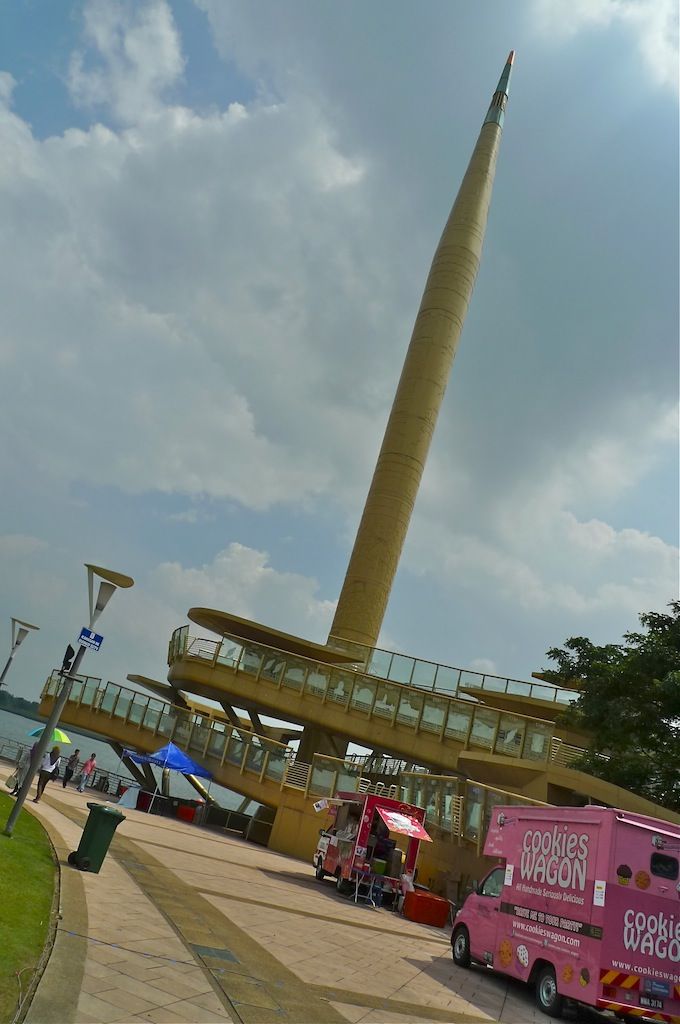 There were stalls and vans selling iced drinks and ice cream, which was exactly what I needed!
The obelisk-shaped Millennium Monument is analogous to the Washington Monument in Washington DC, USA. It has etchings denoting important periods and milestones in Malaysian history. Standing at 68 metres tall, this structure is hard to miss.
Lastly, I visited this beautiful garden.
Nice ambience. So relaxing.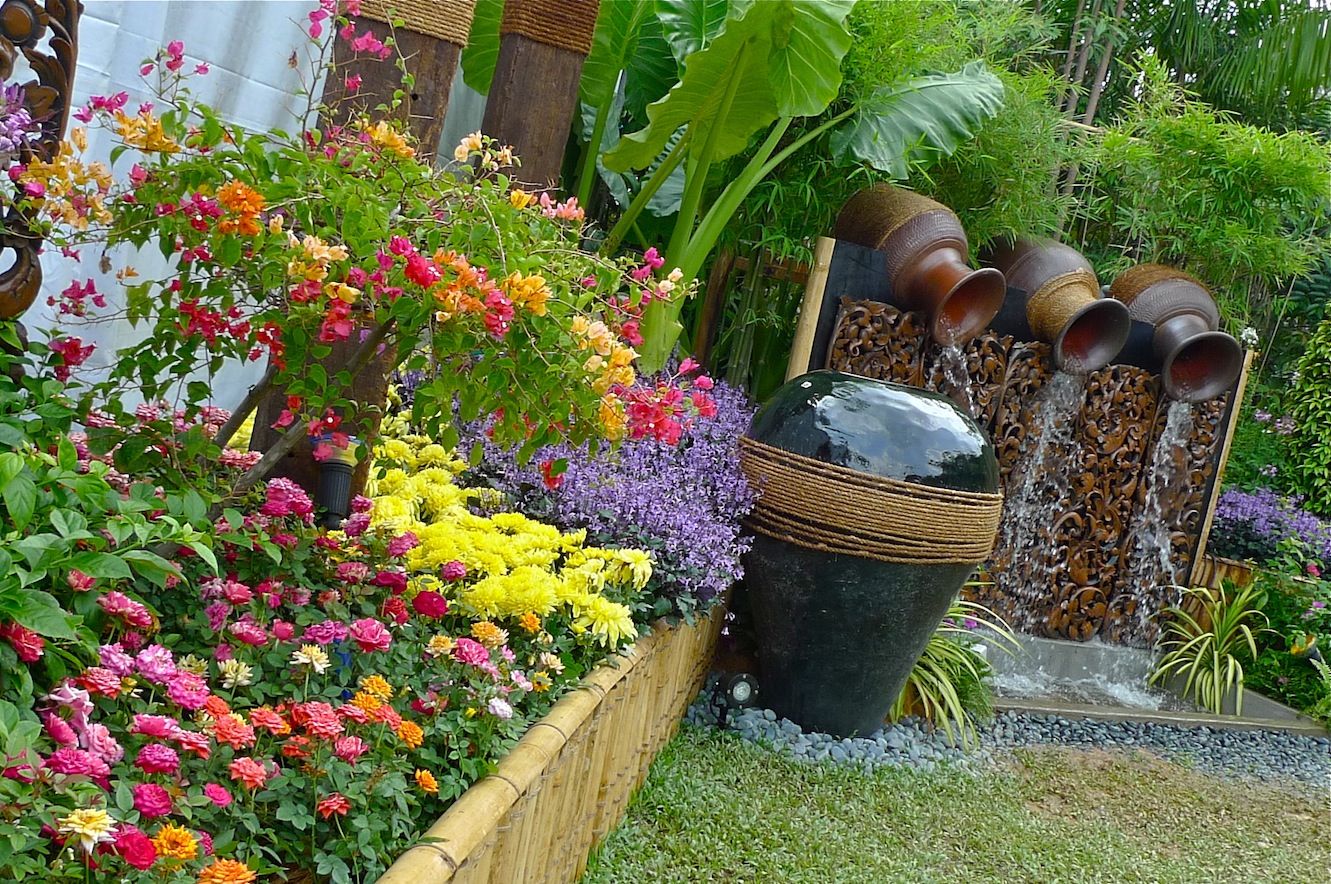 The sound of water flowing is always calming to my mind.
How do you like these 'trees'?
Can you see a flock of birds flying in the distance?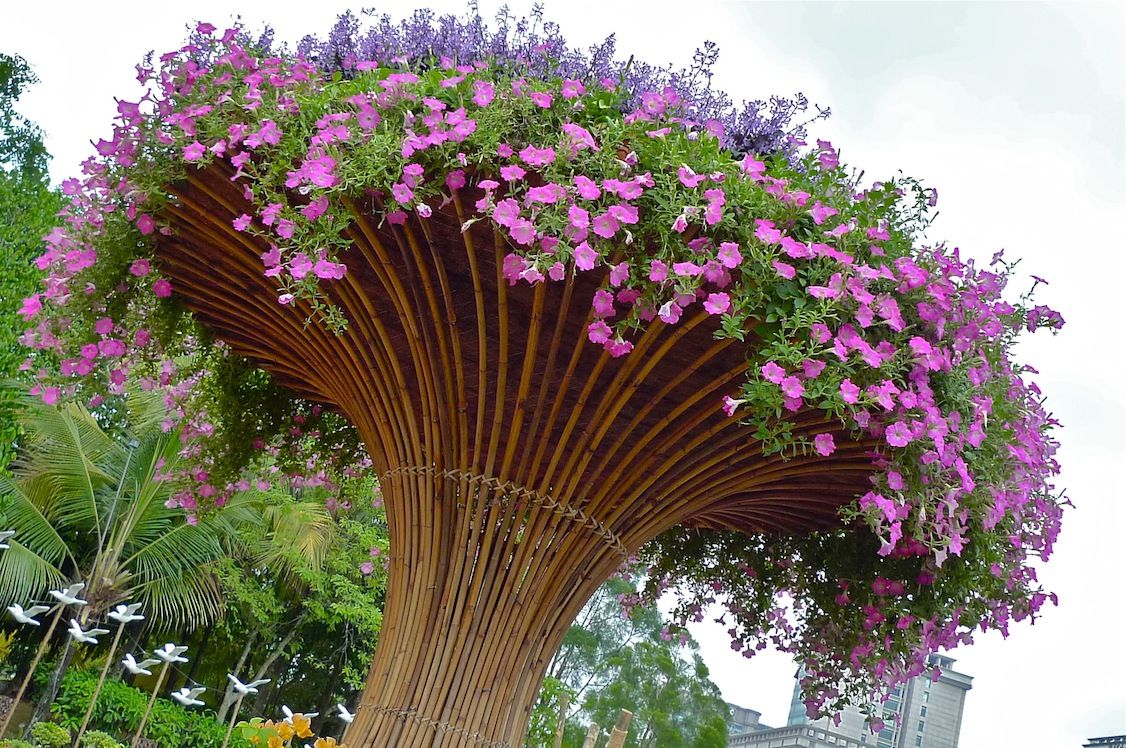 It was not so hot here, so I spent more time taking pictures.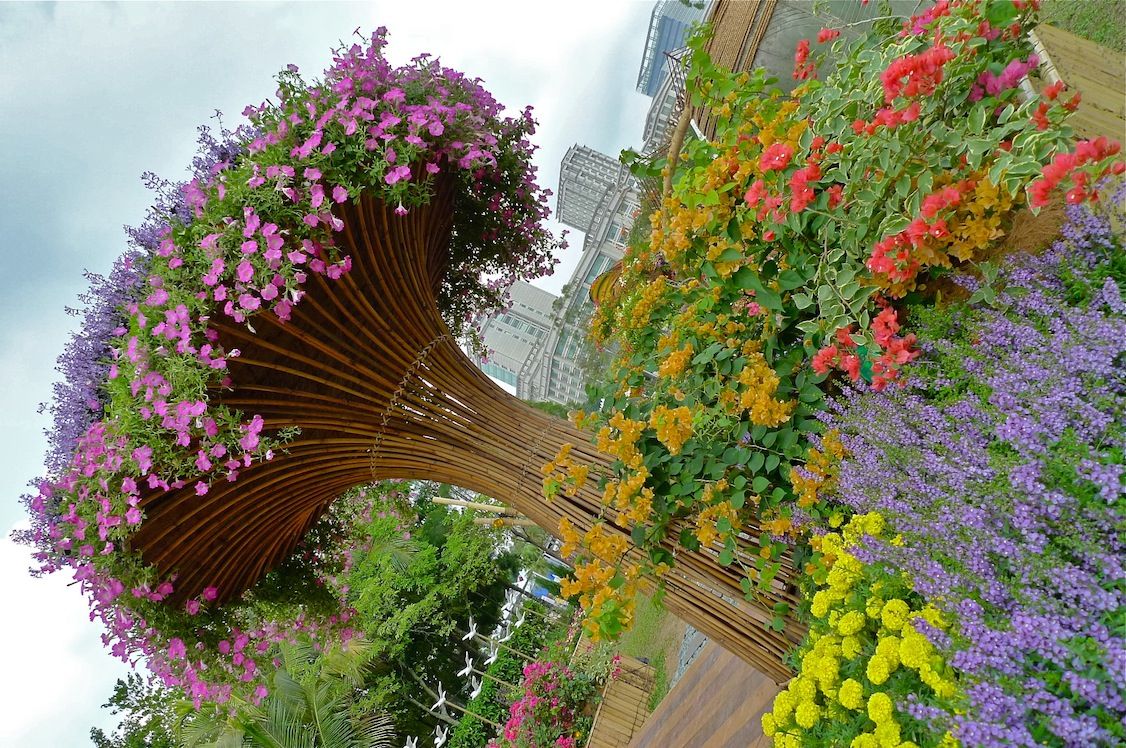 OK, so they were not real birds. LOL!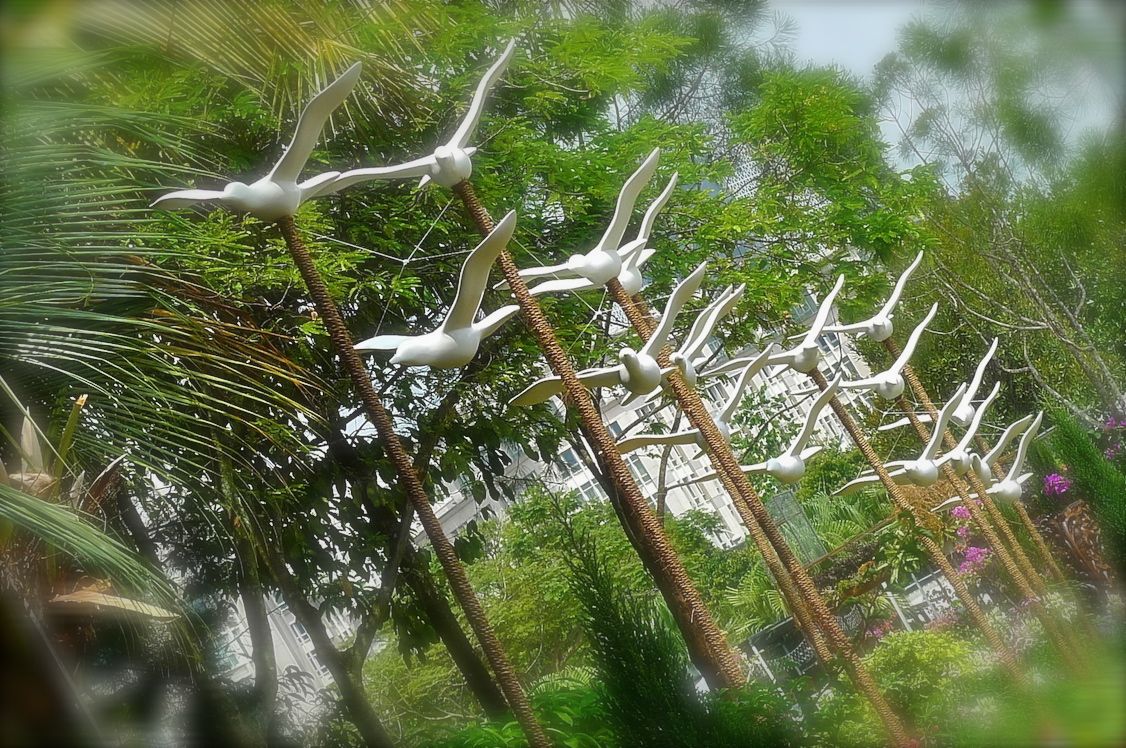 I had an enjoyable time at Putrajaya Floria 2012. Will I return next year? That ... remains to be seen.