Do you like desserts? I love them!
I have to admit I have sweet tooth but as I get older, I realized it is important to cut down on those sweet stuffs. But then again, I guess it's OK to indulge once in a while, right?
There are so many dessert shops around nowadays.
My Honeymoon
,
Tian Pin GeGe
and
Tutti Frutti
are just a few of them. But for me, I've got to say I love
Snowflake Taiwanese Dessert
the best!
Now I know this dessert shop had already been blogged to death by possibly hundreds of bloggers but well, I still wanna blog about it! Haha!
The first time I went to Snowflake in Dataran Sunway, Kota Damansara, I was quite shocked with the crowds! There were so many people lining up to get a taste of the desserts. The menu was also a bit overwhelming with lots of choices!
Click on the menu to enlarge it or visit
Snowflake website
to view the menu.
And after ordering what I wanted and paid for it, came another surprise. I was given this UFO device!
I was told to keep the UFO with me and wait for it to beep! You see, once your order is ready, the UFO will start to beep and have lights blinking which is a signal for you to collect your order at the counter. What an interesting and innovative service! I like it!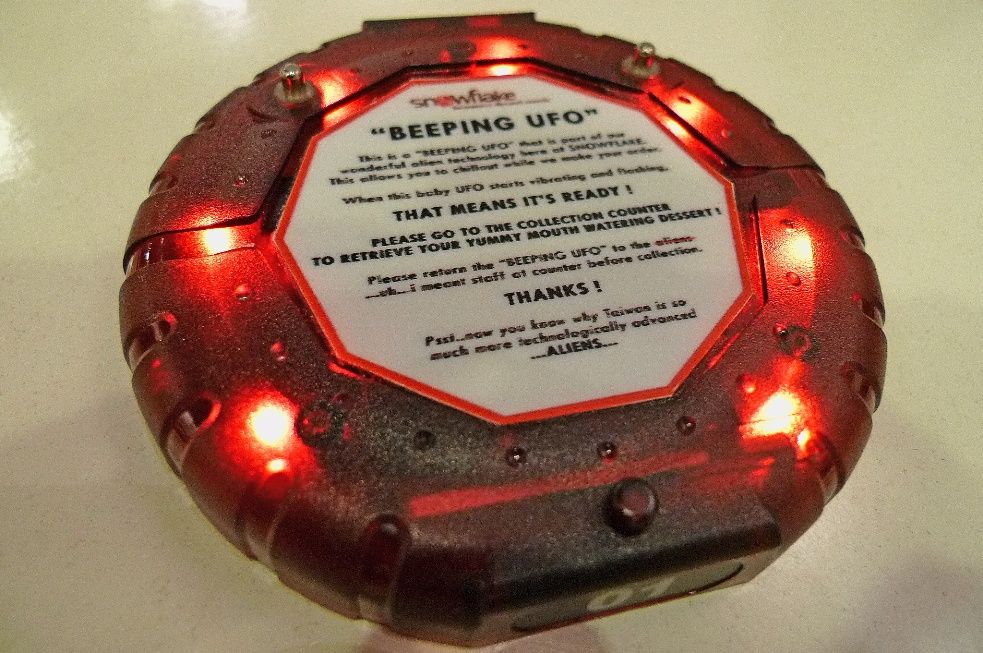 There are 3 series to choose from for your dessert base - glass jelly, taroballs and soya ice. Personally I like soya ice best, but grass jelly is good too!
Then, choose toppings from a choice of 5 sets (refer to the menu).
You can add additional toppings for a price. Personally I love adding the taroballs which are so chewy and nice!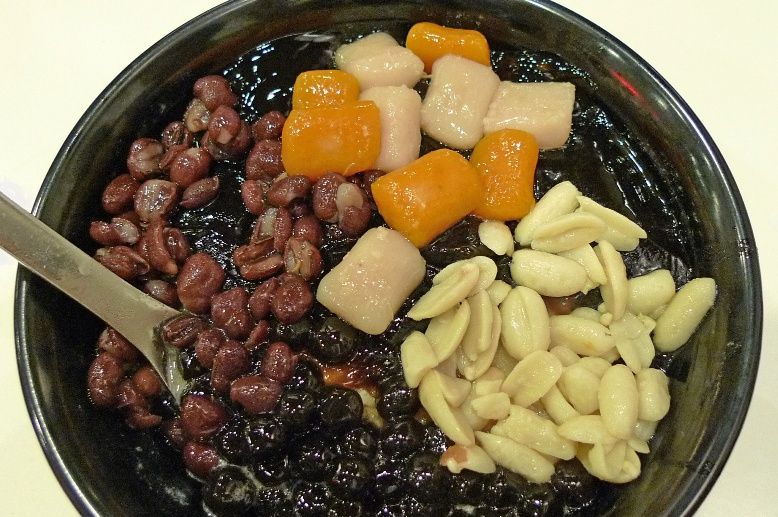 Soya ice series with red beans, peanuts and pearls (set 3) (RM6.50) and topped up with taroballs (RM1.50)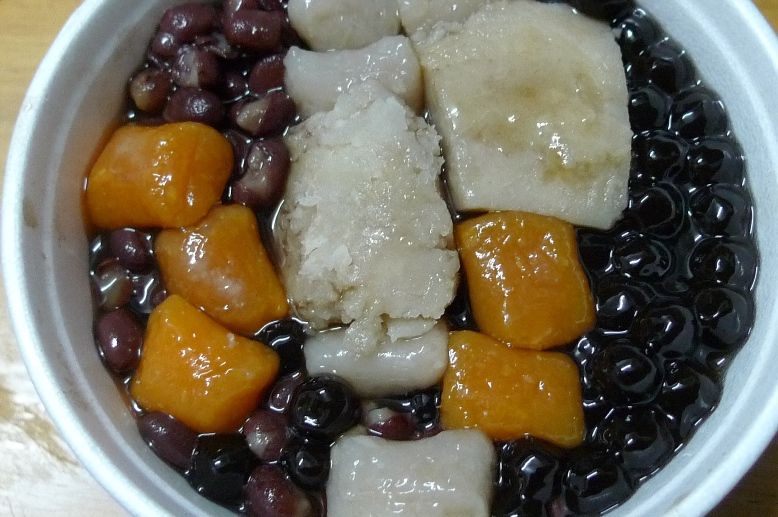 Soya ice series with red bean, taro and pearls (set 4) (RM6.50) and topped up with taroballs (RM1.50)
Or if you are too lazy to look at the menu and choose, then just order their
Snowflake Bestseller
which is made up of grass jelly base, grass jelly ice and taroballs (RM6.90)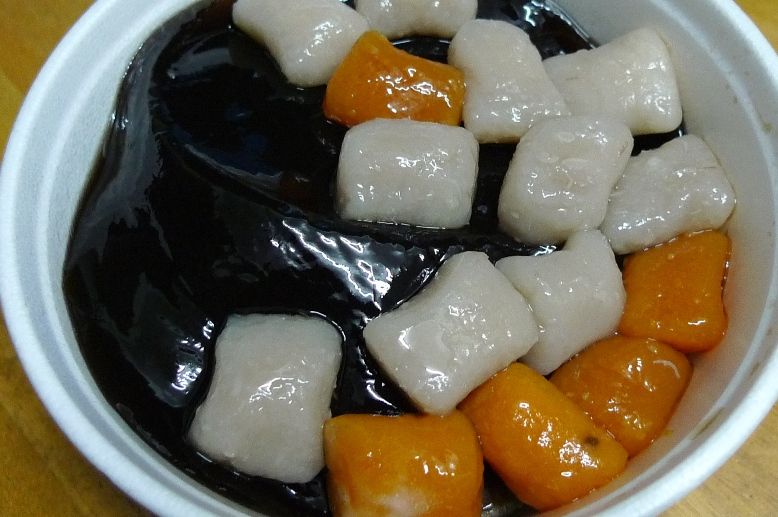 A creamer is also provided so you may want to add it in, although I prefer eating without the creamer.
I love their taroballs very much and always add them whenever I eat there!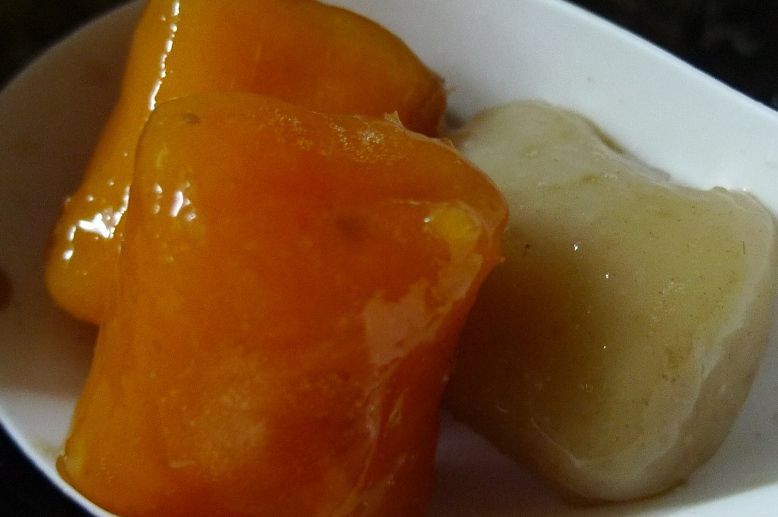 This is my personal favourite! It is soya ice series with green beans, lotus seed and pearls (set 1) (RM6.50) and of course, topped up with taroballs (RM1.50)! Yummy!!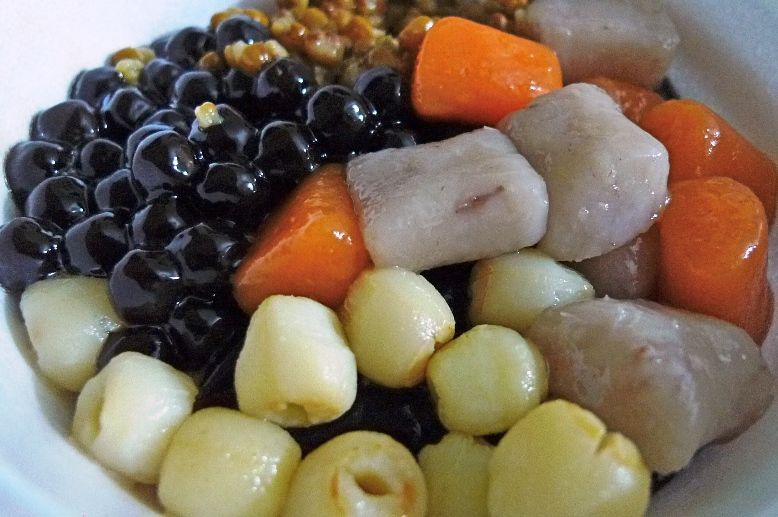 I have to warn that if you are not a big eater, one bowl of these desserts can be a bit too filling for you. I however, have no problems finishing one whole bowl by myself but it's always good to share. Haha!
I guess I like Snowflake because their dessert is not too sweet and the price pretty reasonable. Not to mention the servings are pretty large too! It's so nice to eat on a hot day!
But take note that Snowflake also offers hot desserts, so it is also great for cold, rainy days! Most of the time, I don't even bother to look for seats in the restaurant as it's always full so I usually take-away.
For more details on Snowflake, check out their website
HERE
.