Having checked into
Angkor Friendship Inn
,
Jam
, his friend and I decided to walk around the streets of Siem Reap before meeting up with our driver in the afternoon.
Yes, we got ourselves a driver to bring us around Siem Reap's famous temples and archaeological sites. Although most hotels and guesthouses in Siem Reap have tuk tuk drivers to bring you around, we preferred to sit in an air-conditioned car.
Well, the weather here was terribly hot and humid and besides, we were on holiday after all - don't you think we deserve some comfort?
First, we dropped by
The Old Market
, also known as
Phsar Chas
. This part is the fresh market section which caters more to the locals.
There were many stuffs and souvenirs for tourists in
Phsar Chas
. And just like in Bangkok or other places, you can get good deals if you know how to bargain. But I was not in a shopping mood that day.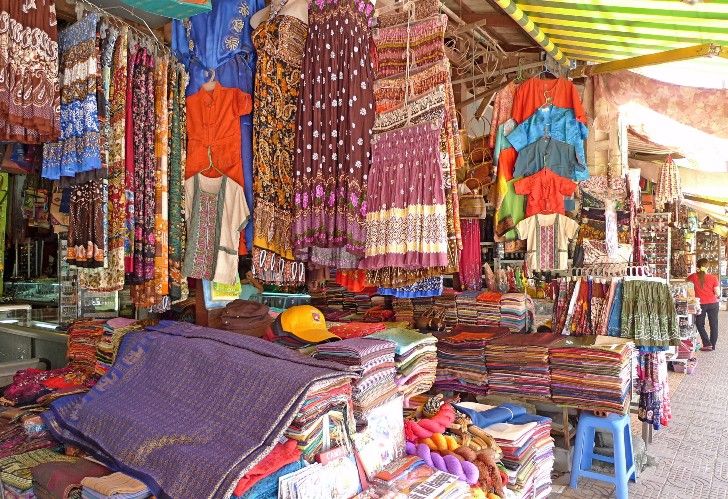 Well, I normally don't shop on my first day in a foreign land just in case I find more beautiful stuffs at cheaper prices somewhere else! So it was just mainly window shopping for me. Besides, the Old Market was so near to the Angkor Friendship Inn where we stayed, I could easily come back if I decided to buy!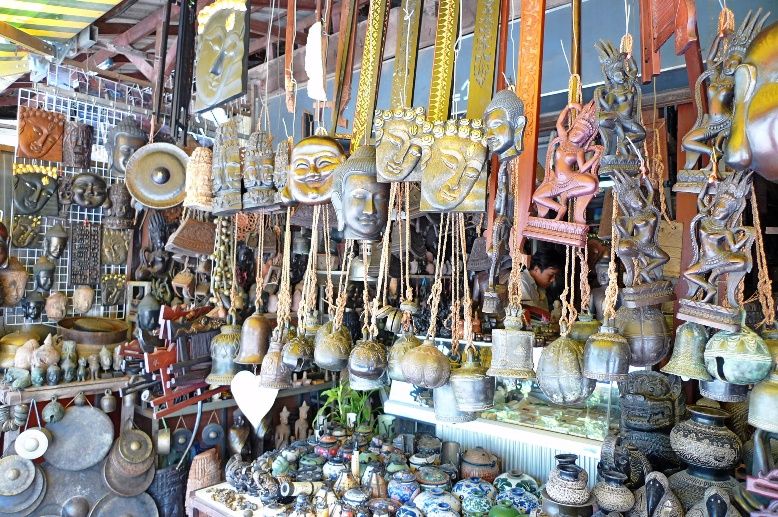 Some of the things on sale were pretty interesting like the bronze face masks and Cambodian artefacts with their delicate carvings.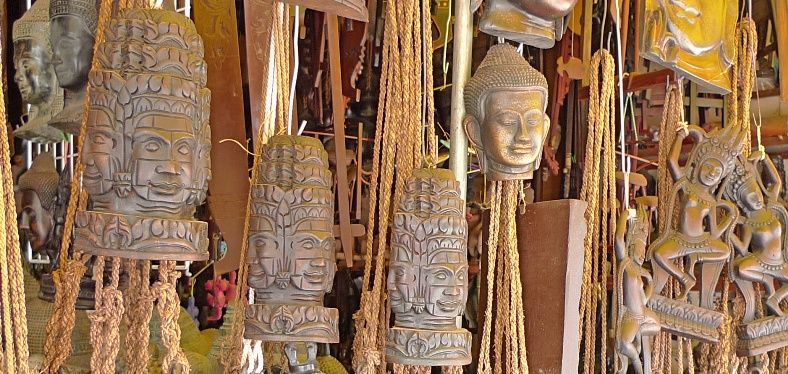 And what's with these vulture-like birds? They would surely look odd if I hang them in my house! Haha!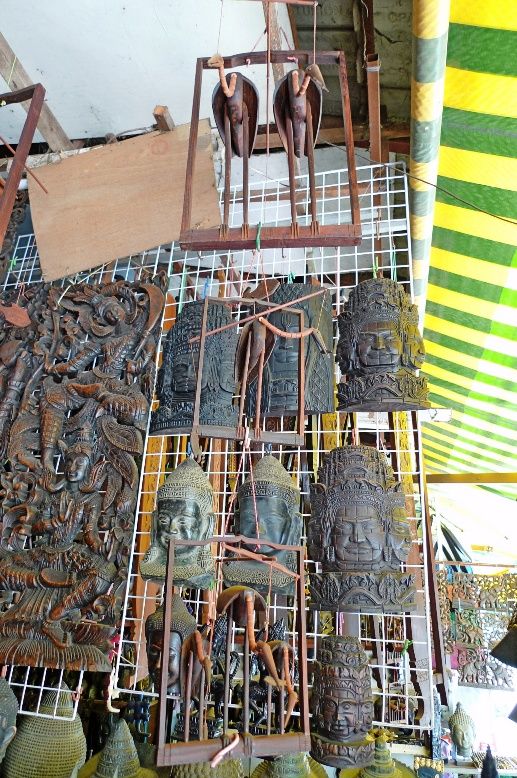 After
Phsar Chas
, we walked to the famous
Pub Street
nearby. It is so named for the many pubs and restaurants lining both sides of the street.
At night, Pub Street comes alive with loud music from the pubs which attract lots of Western tourists! During our 3 nights stay in Siem Reap, we visited Pub Street every single night for the food, the clubbing and the ambience!
One of the oldest and most famous restaurants situated at Pub Street is
The Red Piano
.
It appears that The Red Piano was
Angelina Jolie
's favourite hangout while filming her
Tomb Raider
movie. They even have a cocktail called
Tomb Raider cocktail
!
Unfortunately, we did not eat in this restaurant as we heard the food were not very nice. Although there were quite a lot of people praising it as seen from
HERE
.
Interior of Red Piano courtesy of che-cheh.com

Besides The Red Piano, we also came across another very famous restaurant called
The Blue Pumpkin
. Don't ask me why one is red and the other is blue! The Blue Pumpkin was not located at Pub Street but at a neighbouring street (I think it's called Market Street).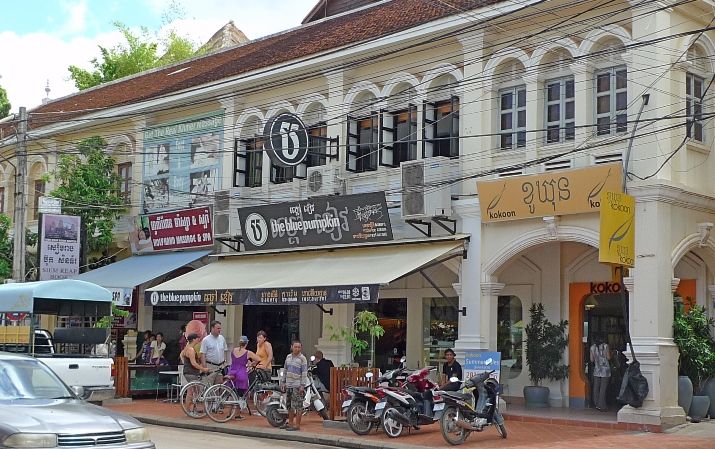 I wanted to eat at The Blue Pumpkin but when we entered inside, we saw mostly bread, cakes and desserts which were not what we really wanted at that time.
Image courtesy of Gastronomic Ruminations
But if I ever go Cambodia again, I will definitely go to this shop for its fresh spring rolls which had already been praised by a few bloggers!
Image courtesy of
che-cheh.com
Refer to this map for the location of the streets and restaurants. Click on it to enlarge.
Map courtesy of Canby Publications
I have to say that I was really surprised with Cambodian food. In fact, I enjoyed the food so much I really do not mind flying there in future just for the yummy food! More about the food in my future posts, so stay tuned! : )