There are a lot of huge parks and squares in Guilin, China. One of the largest squares is Central Square (中心广场) which is located not very far from the
Backstreet Youth Hostel
where I and my friends stayed.
After our visit to the
Elephant Trunk Hill
, we rested a while in the hostel before going out for dinner. Since this was our first day in Guilin, we decided to take a walk around before dinner.
And so we came upon this Central Square.
It was huge!
And not over crowded with people like certain places in the city!
There were entertainment for kids!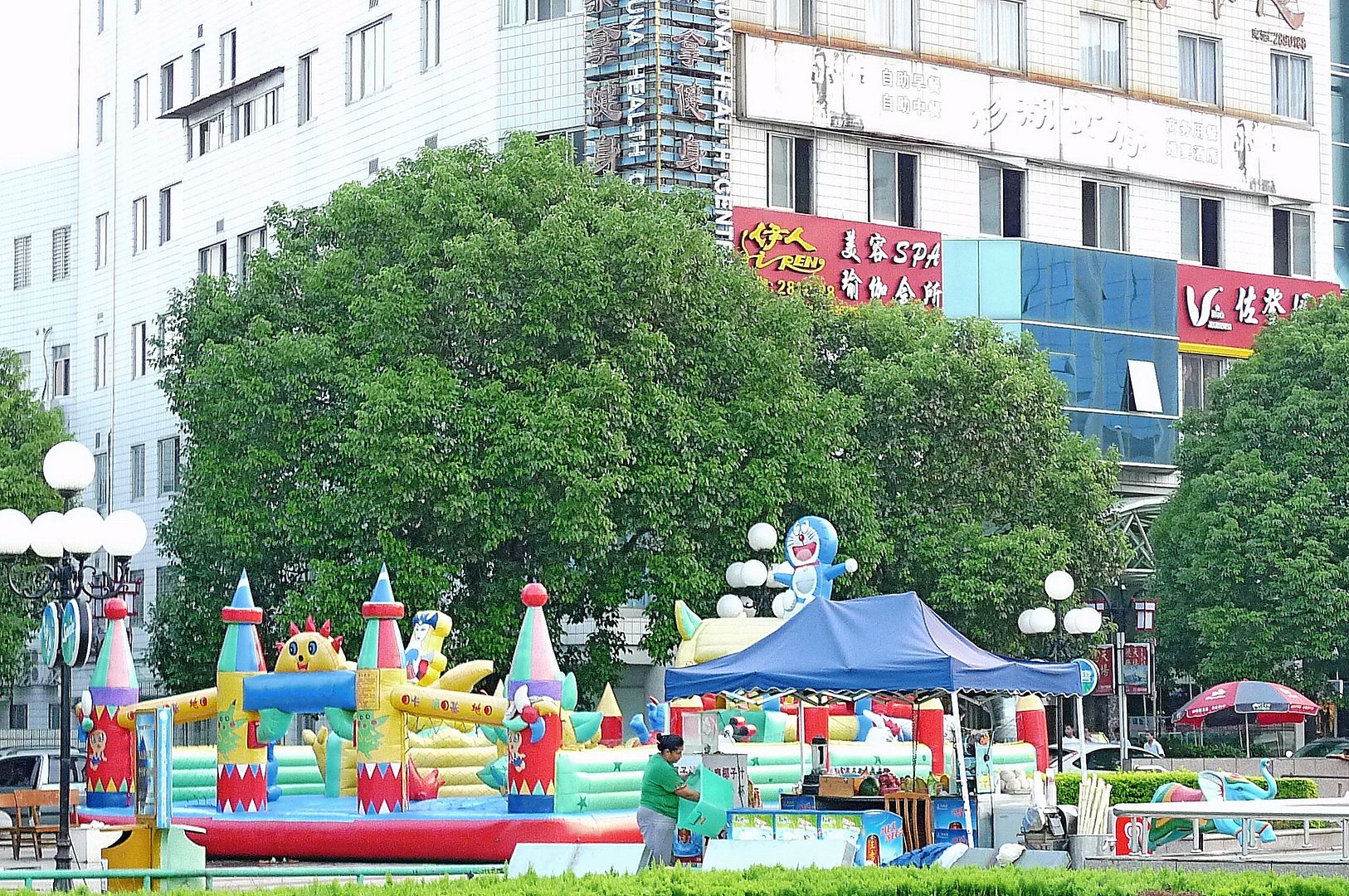 And cars of various designs for kids to drive too!
If not mistaken, the pyramid glass structure served as an entrance to the underground plaza. We did not go there.
Huge advertisement billboards and screens could be seen at one side of the square.
To get to Central Square, you can take bus No. 1 or No.22 to the Central Square bus stop and just walk for a few minutes to reach it.
After having enough of photo taking, we left Central Square in search of a good place to have our first dinner in Guilin.
I ended up eating horse meat which I will blog about next, so stay tuned!