I am not a noodles person.
Wait....Let me correct that.
I am not a noodles person at breakfast. I do eat noodles for lunch or even dinner, but for breakfast? That is so not me!
My breakfast is usually fruits, fruits and more fruits. I think some of you already knew that.
Well, sometimes, I do go for toast with butter and kaya, half boiled eggs and a cup of hot coffee! In fact, these are my favourite breakfast food!
And so when
Jam
, his friend and I went for rice noodles breakfast on our second day in Guilin, I was a little apprehensive. Luckily, I am not a very fussy person and can easily adapt.
Besides, I was in China and the local people in Guilin do not eat toast with butter and kaya and half boiled eggs for breakfast! At least, not the average local people. Maybe the richer and more westernised ones do. I don't know. Anyway, that is one of the beauty of traveling - immersing in the local culture and food.
We went to this restaurant called
Chong Shan Restaurant
(崇善米粉店) located at
Zheng Yang Pedestrian Street
(正阳步行街).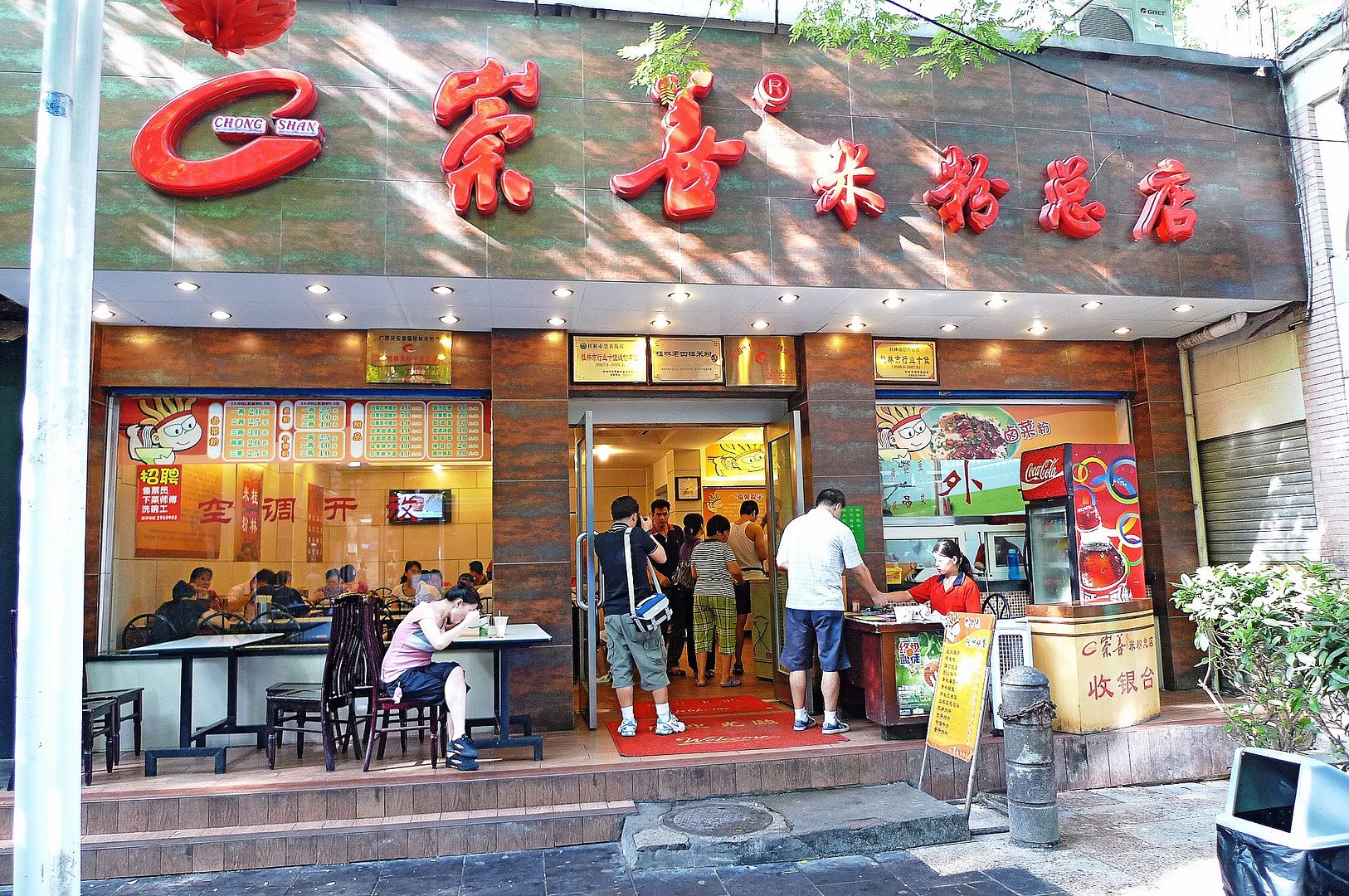 The restaurant was very popular with the local people as there were many people lining up while we were there. As I was not good in Chinese, Jam helped us order our food at the counter at the front entrance. He was given coupons which was used to exchange for food inside the restaurant.
This is my rice noodles.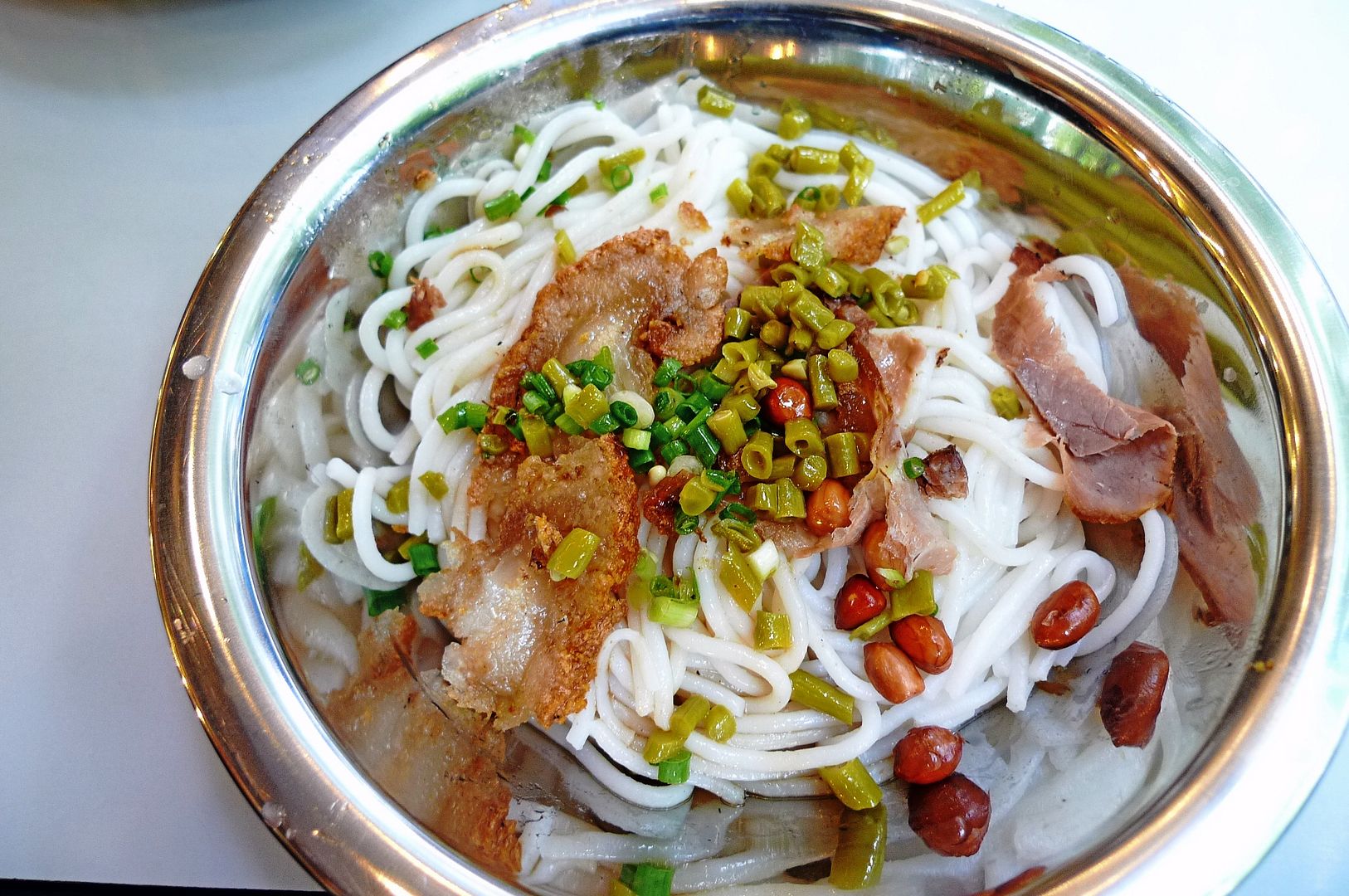 It is made up of pickled vegetables, pork meat, peanuts and of course, rice noodles. I kind of like it. It was not very different from the
horse meat rice noodles
I ate the night before at
Hao Da Ma
Restaurant.
There were many different types of sauces and spices available to add to the noodles. However, we only found that out much later and did not try them!
Besides noodles, we also ordered their herbal jelly
gui ling gao
.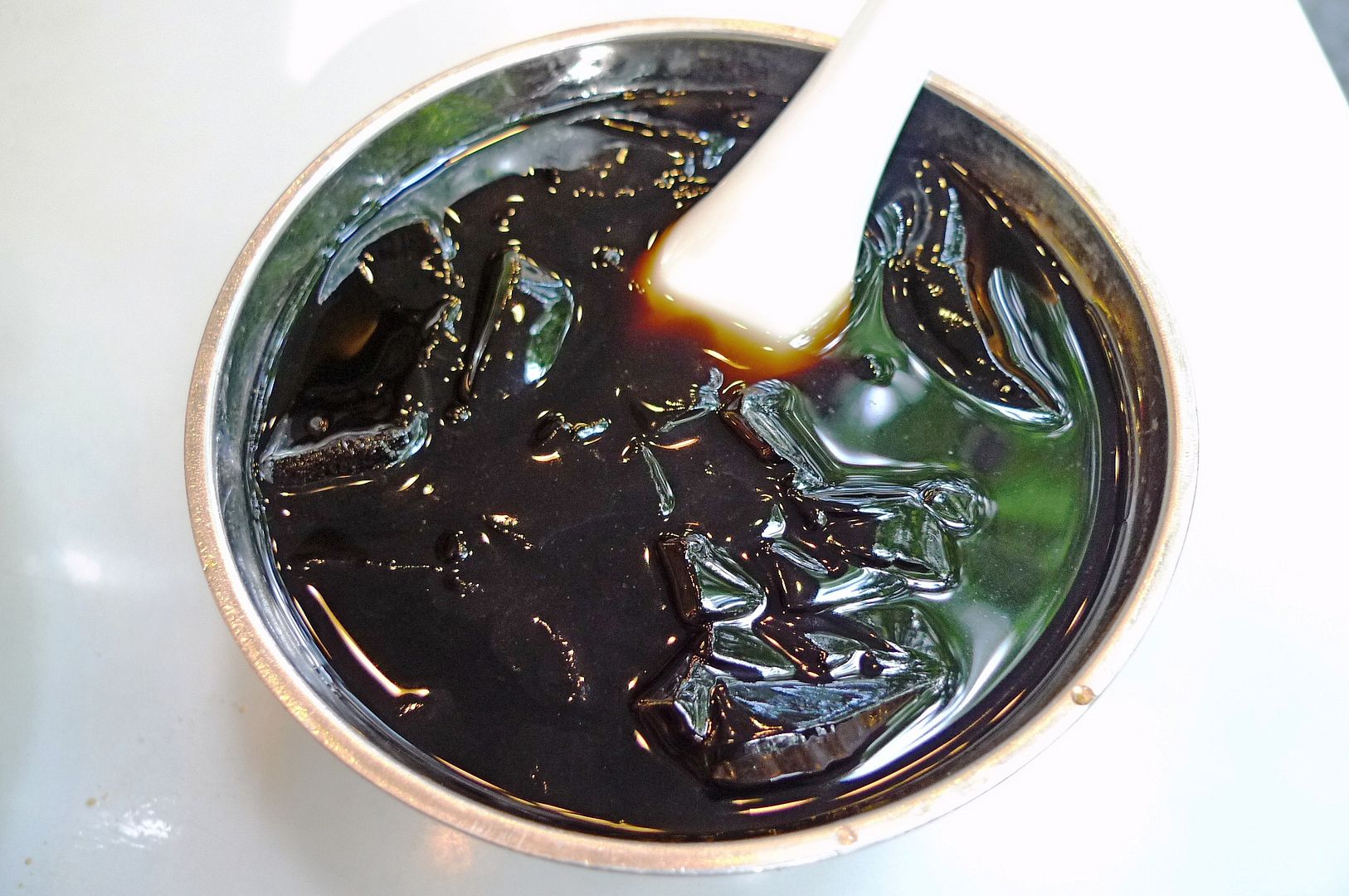 I think I still prefer the gui ling gao at our very own
Koong Woh Tong
. Perhaps I did not like it to be too watery.
The price list was clearly displayed outside the restaurant.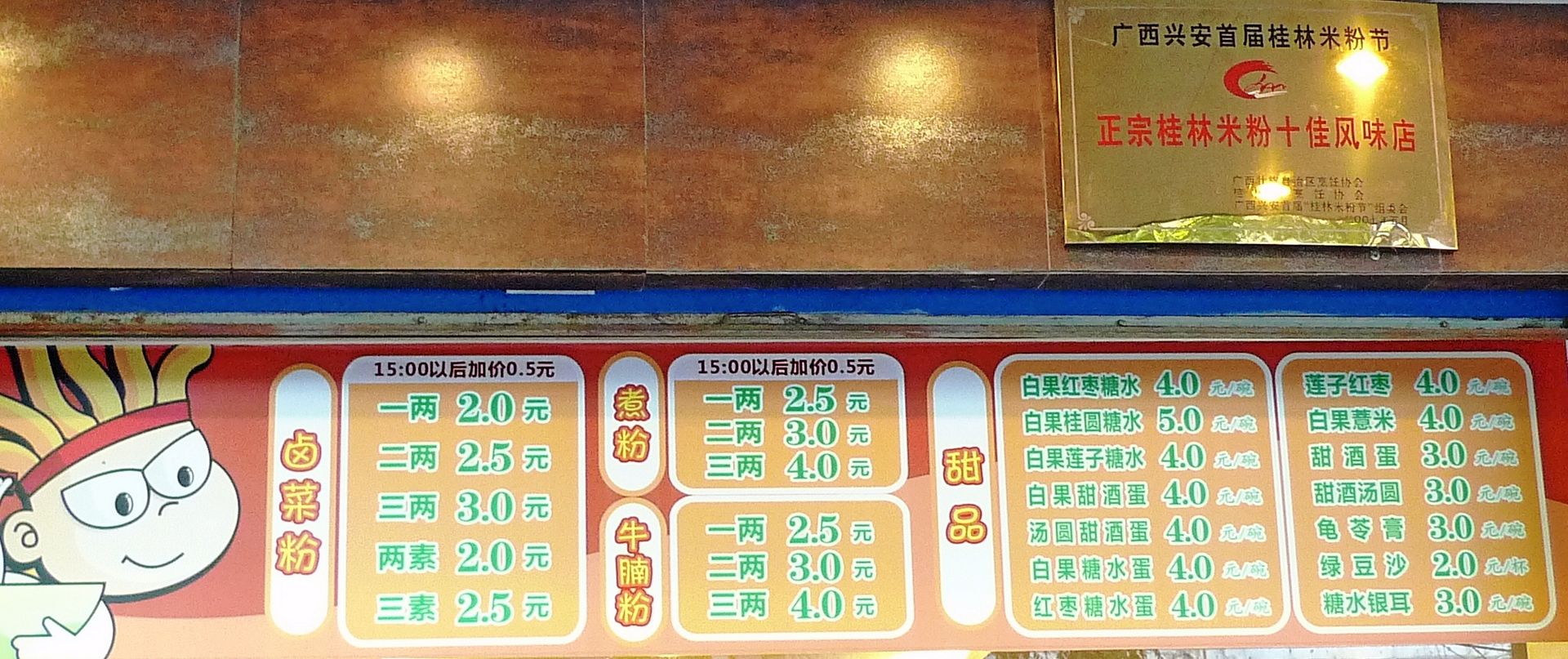 Although I like eating this rice noodles, and we ate it for breakfast a few times, there came a point where I almost puked just by looking at it. I guess too much of the same thing is no good!
We had planned to visit the ancient town of
Daxu
that day. We would be going there by bus. But as there was still some time right after our breakfast, we took a walk along the pedestrian street.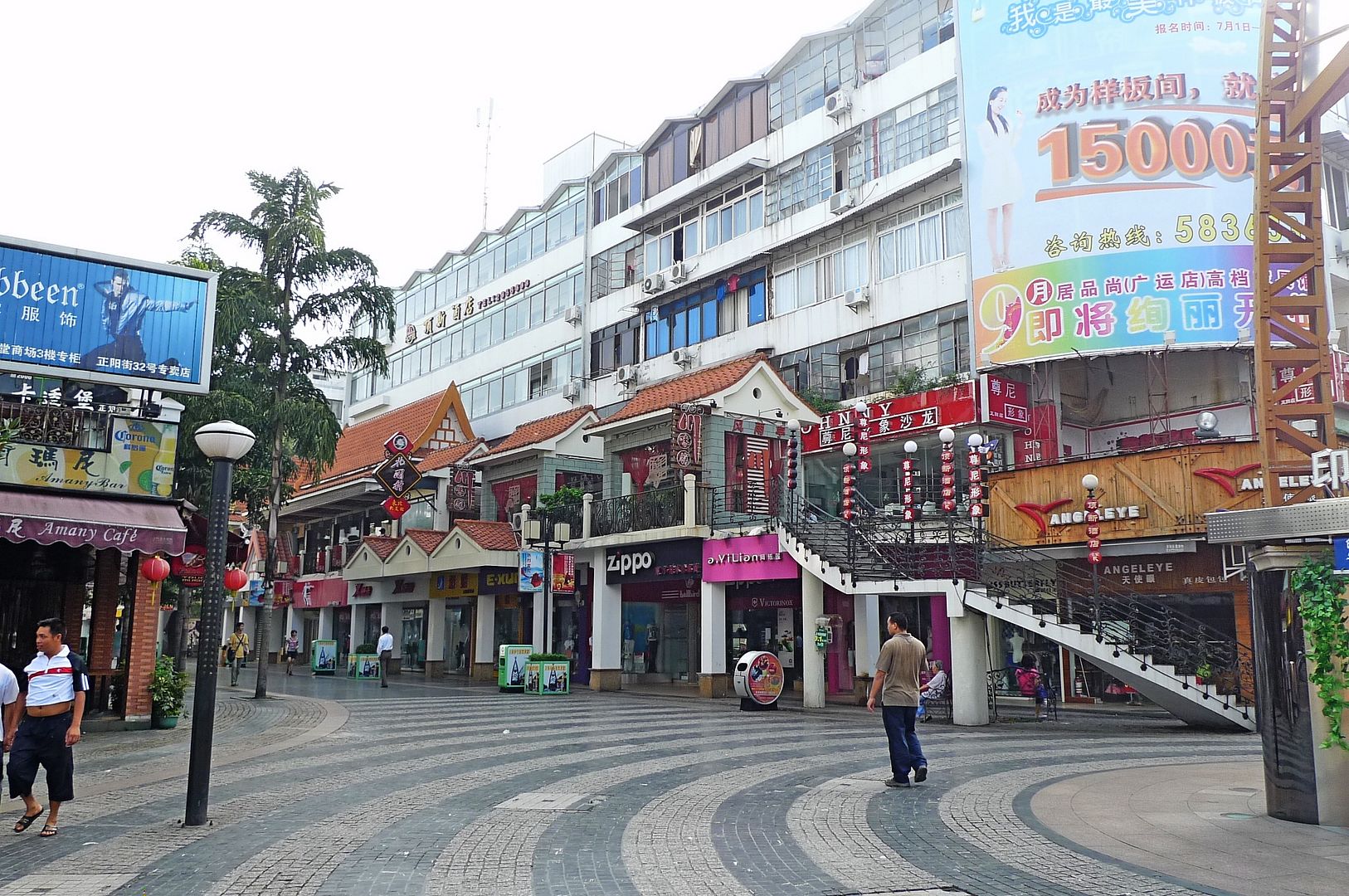 Zheng Yang
Pedestrian Street is a famous street in downtown Guilin. It is about 666 metres long (yikes! they should have lengthen or reduce it by 1 metre! haha!) and is surrounded by restaurants, shops, hotels, theatres, commercial facilities and scenic spots.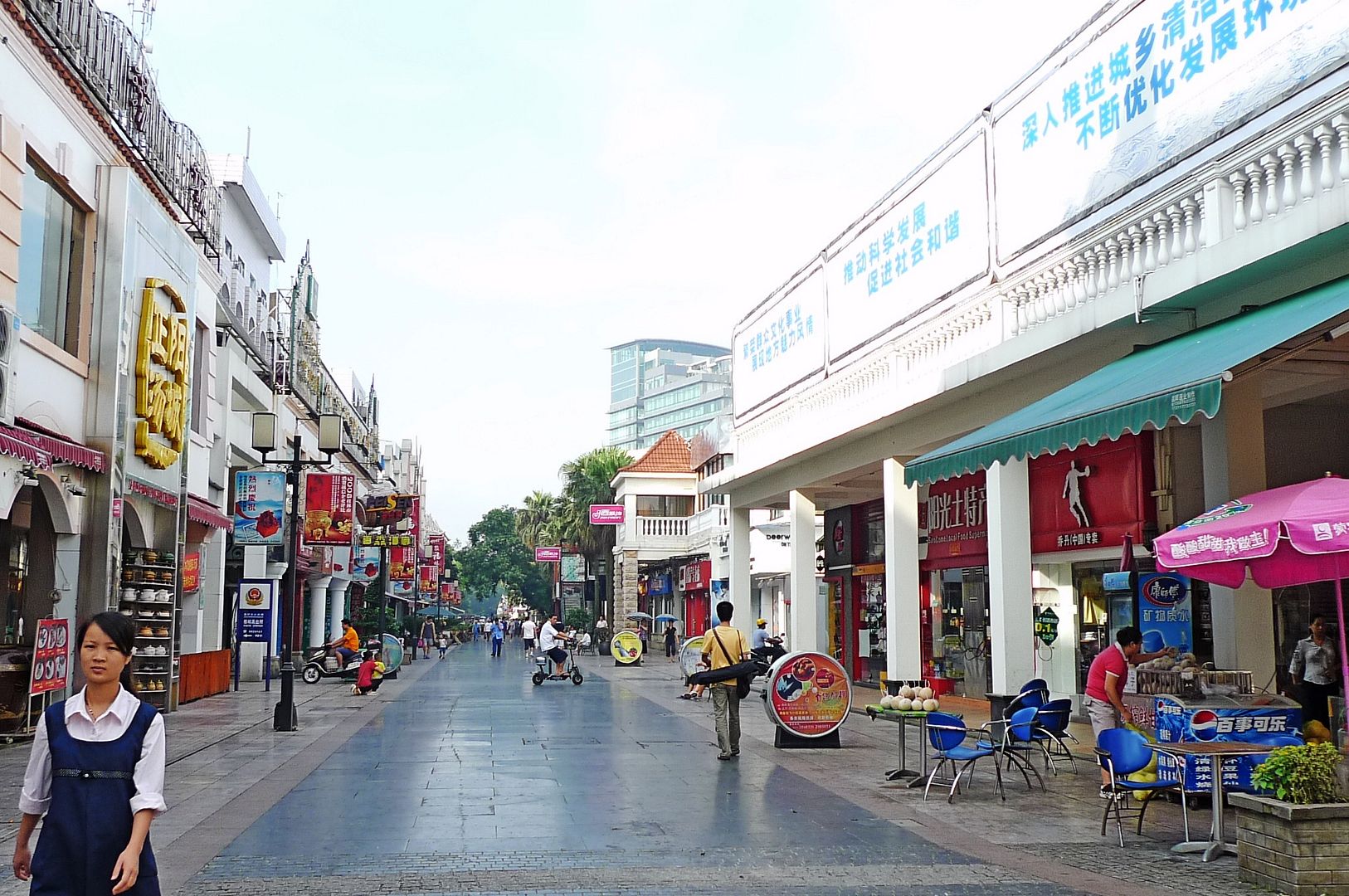 I love walking on this street! Look at how wide it is!
I guess I was still not used to the wide streets and roads in Guilin. Well, it was only my second day in Guilin.
There were not many people at this time in the morning. We came here again during one of the evenings and it was more crowded then.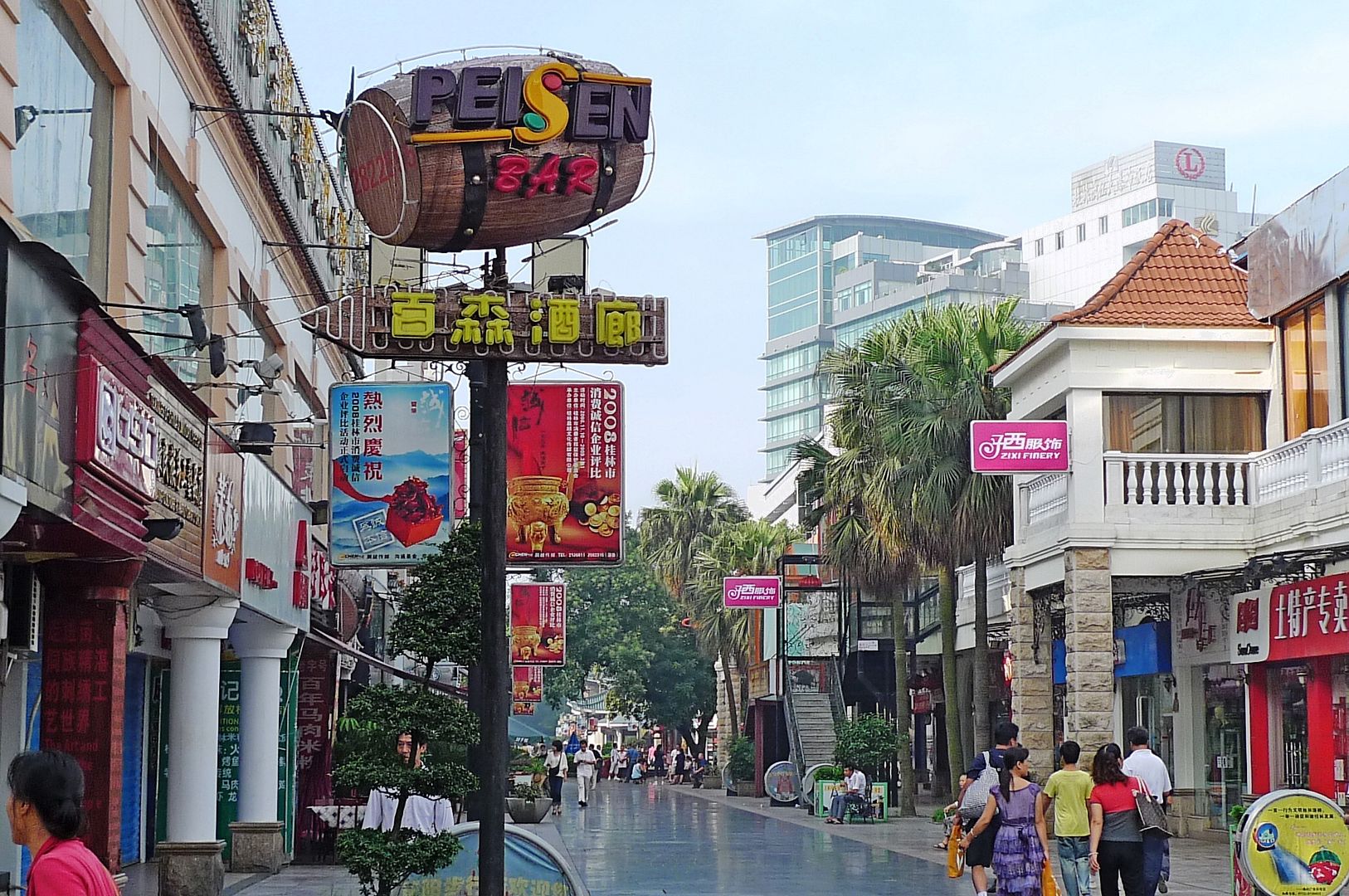 Not only were the street wide, it was clean, which was somewhat of a surprise to me.
Before I went to Guilin, I always had this impression that it was a small town with old run down buildings. But as I was walking along this charming looking street, I was blown away by how modern the place was!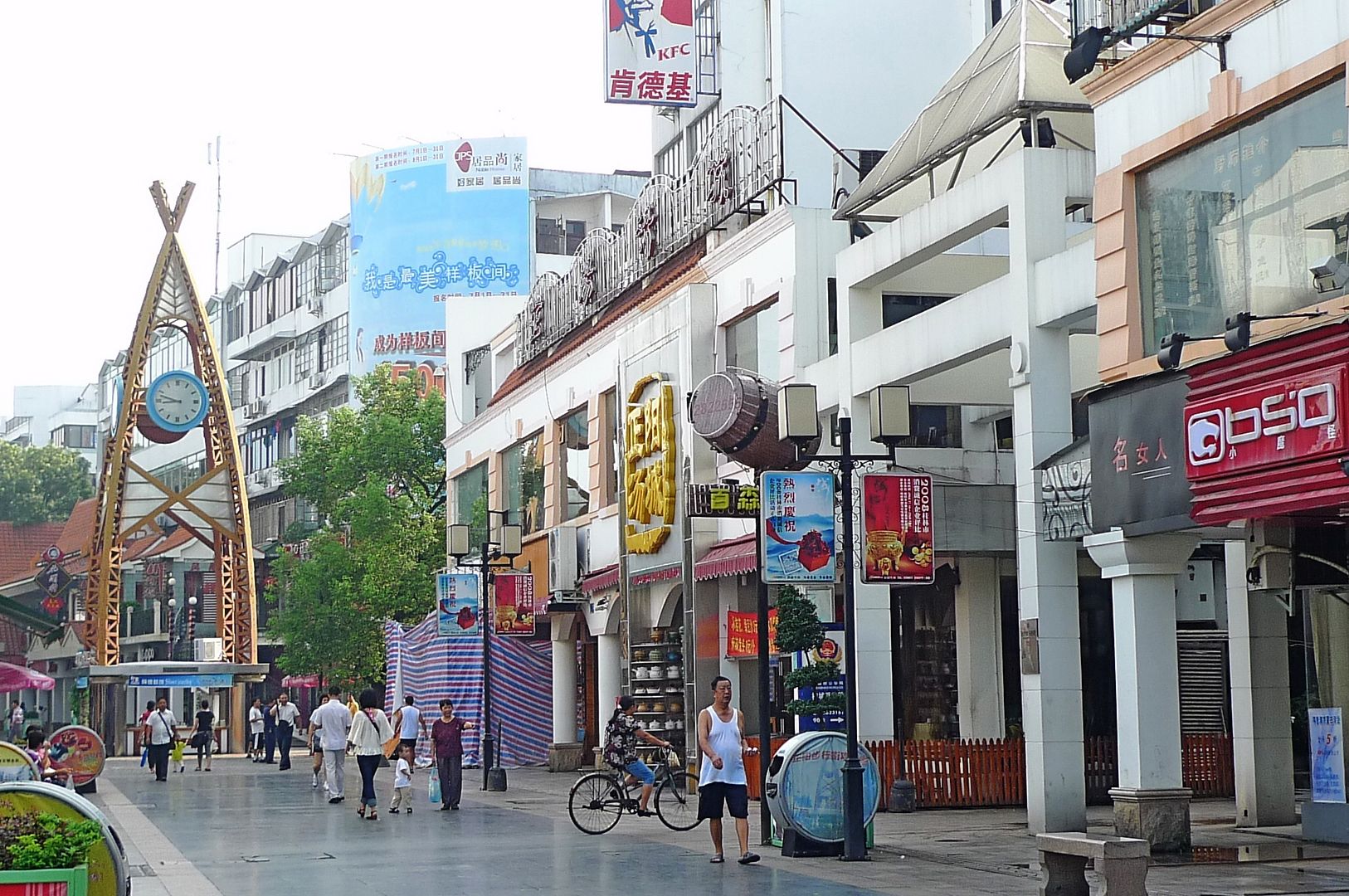 That's the clock tower in the distance. Nice.
Below is a restaurant with a windmill in front. Reminded me of the Windmill Restaurant in Malaysia.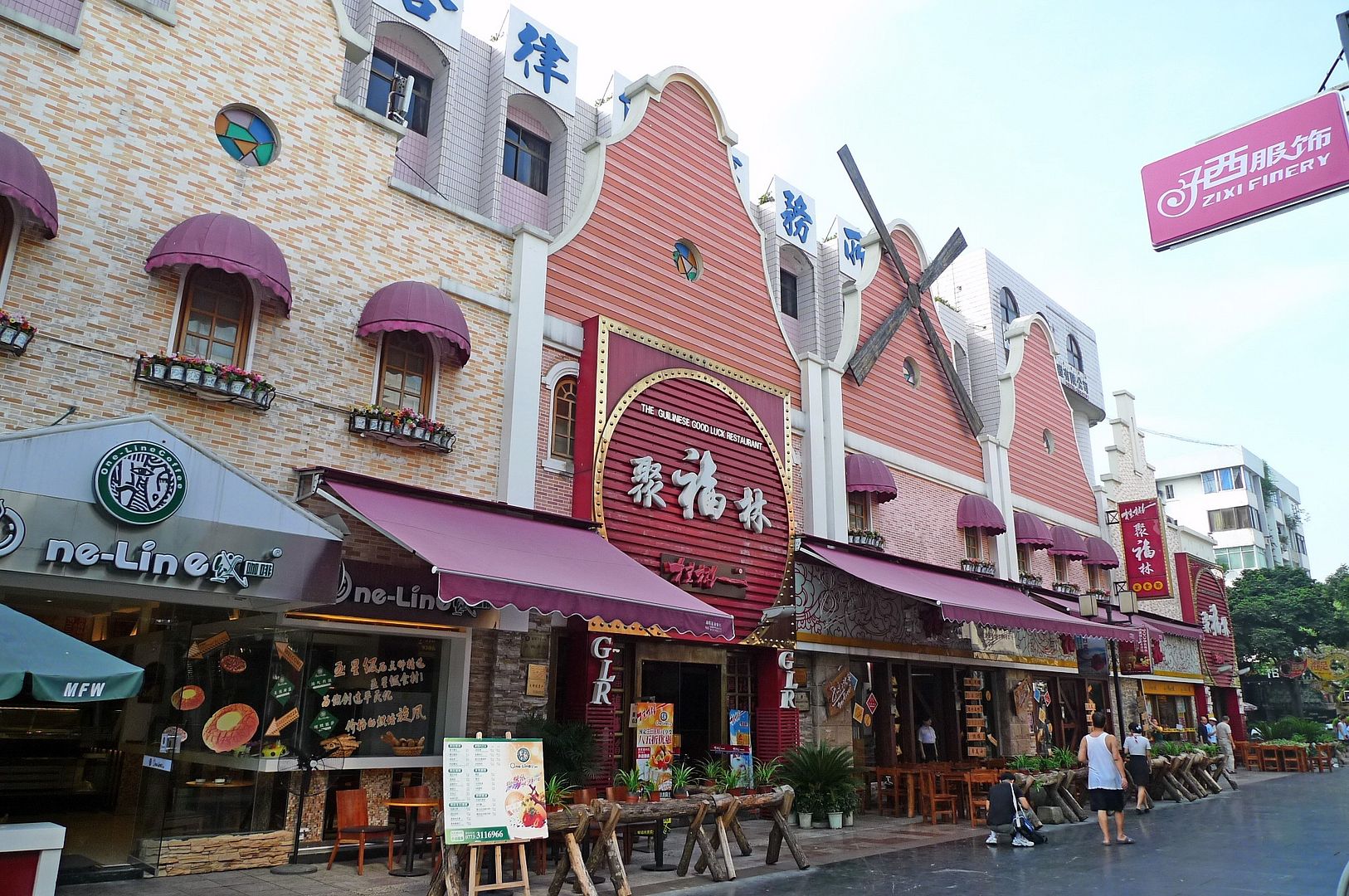 Looking at that One-Line Cafe (on the left) sure reminded me of Starbucks coffee with its green logo!
After walking for some time, we headed to the bus stop to take a bus to Guilin Bus Terminal for the next destination on our itinerary -
Daxu
Ancient Town.