With its colourful cultural tapestry and breathtaking natural wonders, Japan is definitely high on my list of must-see places this 2017 but as one of the most expensive countries in the world, the land of the rising sun can sometimes seem like a distant dream.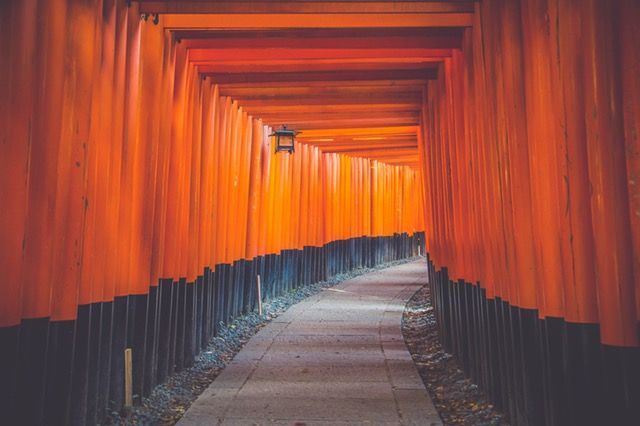 However with some clever tricks and a little bit of insider know-how, there are multiple ways to cut down on costs whilst still being able to experience the country and its many offerings to its fullest.
So today, let me share four ways to experience Japan on a shoestring budget!
1. Choose your mode of transportation wisely
Highway buses are a pretty affordable means of travelling within Japan. A trip from Osaka to Tokyo might set you back at about 3,500 Yen (RM139) and there are also buses that travel through the night, allowing you to have ample rest before you arrive at your destination. For those with limited time however, train travel is perhaps the best way to get around Japan and while a Japan Rail Pass can be pricey - 29,110 Yen (RM1,157) for a 7-day regular pass - you get the benefit of using it for an unlimited number of times and it'll cost you less than the accumulated cost of getting one-time use tickets. The good news is that there are websites such as
Saleduck
that suss out ongoing discounts and promotions on travel tickets, passes and more so make sure you do your research in advance. That being said, you can choose to bypass all of this and consider bike rentals as a much more affordable (and scenic) alternative to trains and buses. Not only will you save more on travelling expenses but you're more likely to get up close and personal with Japan's sights and sounds.
2. Look for accommodation in unexpected places
Accommodation can sometimes be the main reason expenses are high. The price of hostels in Tokyo averages in at about 2,500 Yen (RM99) per night so I suggest expanding your options into more peculiar territories that will be kinder to your wallet but will also make your travels much more memorable. If you're crashing in Tokyo, why not give one of its many Internet cafes a shot. Some of them come fully equipped with hot showers, vending machines dispensing drinks and steaming hot bowls of instant noodles, fully reclining seats and in some cases, capsule rooms that you can catch some ZZs in for the night. Alternatively,
Couchsurfing
is a great way to find free lodging whilst meeting new people.
3. Eat at fast food joints and convenience stores
Super satisfying and kind to the wallet, Japanese fast food joints are a cultural phenomenon in their own right and here is where you'll get access to mouth-watering bowls of
soba
donburi
loaded with glistening egg and crispy pork cutlets and the list goes on. For sushi lovers, conveyor belt sushi such as Genki Sushi lets you indulge in fresh and authentic sushi for about 108 Yen (RM4) per plate. Also, don't overlook the convenience stores of Japan. Family Mart and 7-Eleven are beloved institutions that carry plenty of pre-packed hot meals, sandwiches and snacks that make for affordable pick-me-ups.
4. Take advantage of Japan's abundance of free attractions
From the sparkling buildings that tower over the streets of stylish Shibuya to the serene vibes of Ueno park, Japan is a walker's paradise with plenty of
things to see
and discover. In Tokyo specifically, Yoyogi park is beautiful during the Autumn and weekends are perfect for picnics spent lazing around and watching buskers jam. If fashion and pop culture is your calling, remember to make a pitstop at Harajuku to ogle at the wild and whimsical fashionistas.