After visiting
Putra Mosque
, my friend and I went for lunch.
From here, we could see the
Seri Wawasan Bridge
in the distance.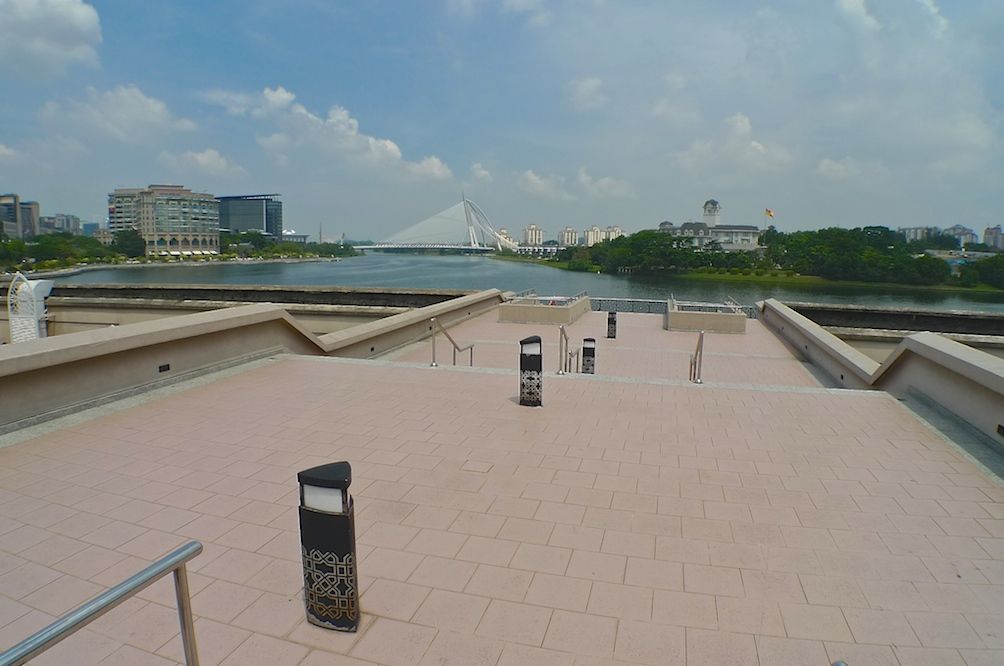 We went down a tall escalator to a food court below to have our lunch. I did not take photos of our lunch as it was nothing remarkable.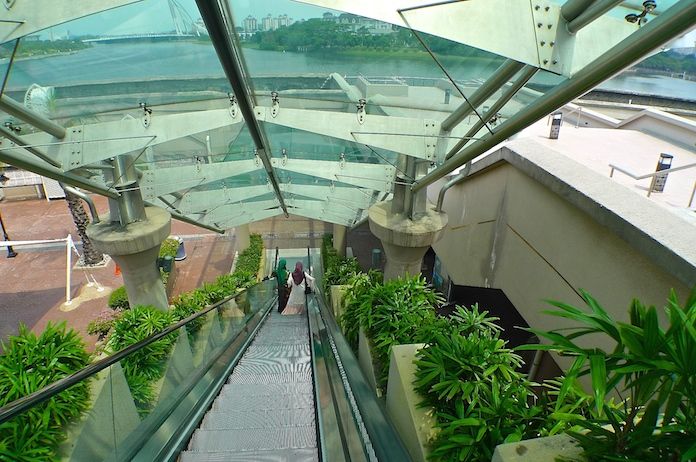 After lunch, I brought my friend to see a flying saucer.
OK, it's a building that resembles a flying saucer to me. LOL. The building is known as
Putrajaya International Convention Centre
or
PICC
for short. It's located at the top of a hill in Precinct 5.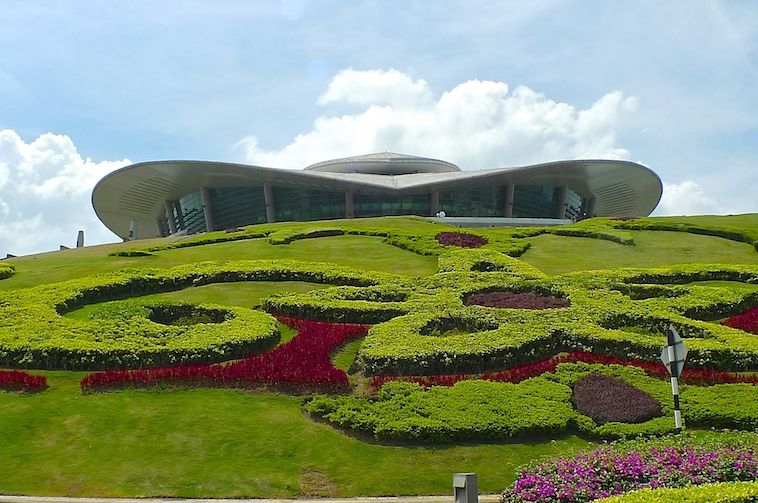 The design of this unique building is actually based on the shape of the eye of a silver Malay royal belt buckle. Definitely not based on a UFO. Haha.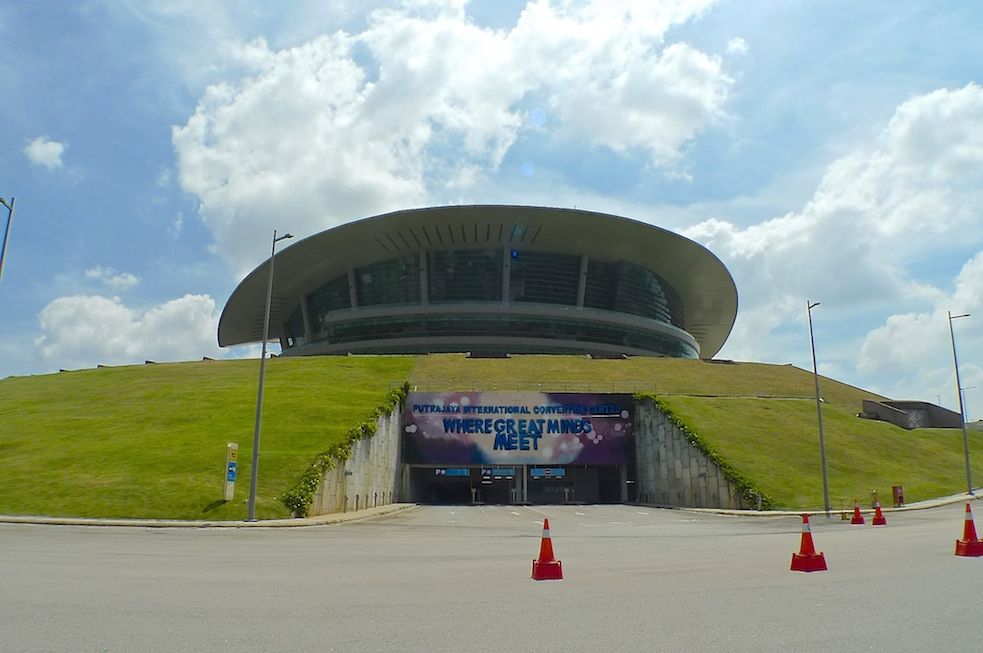 Entrance and exit to the car park.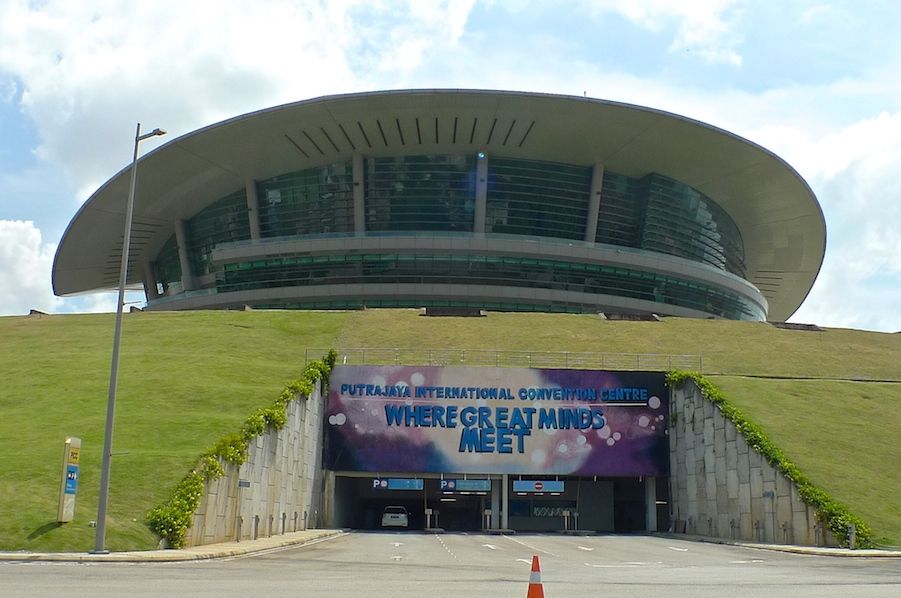 We did not go into the building. Just admired it from outside.
From the top of the hill, we could also see the beautiful view of Putrajaya below.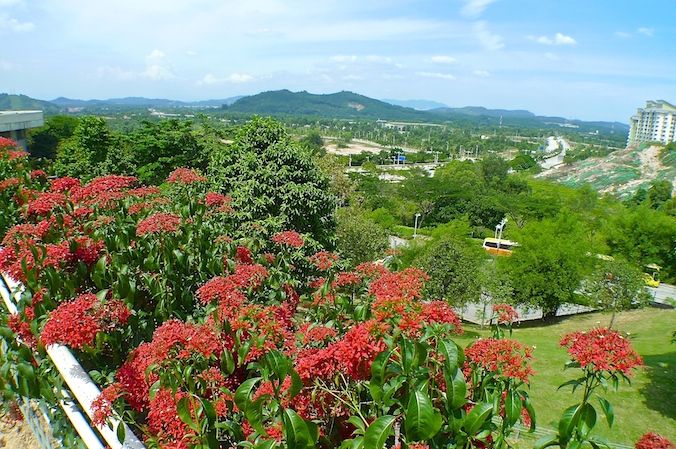 Not a bad place to hold conferences, meetings and gatherings. There's even a helipad here, though I did not take photo of it.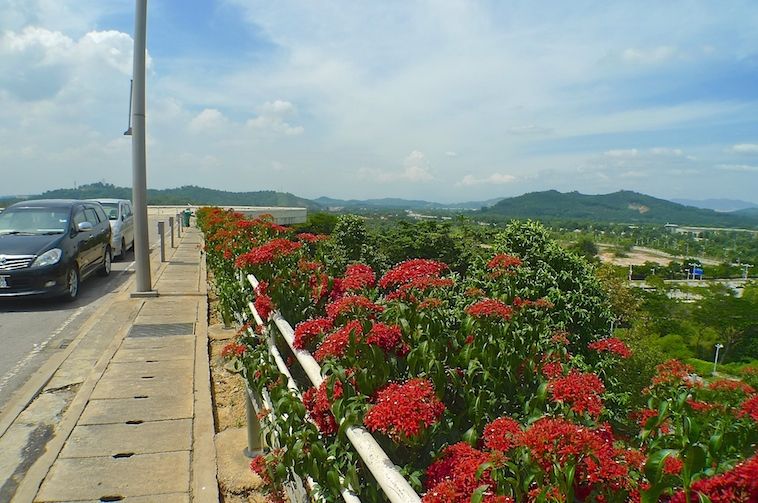 After that, we decided to visit the Iron Mosque located in Precinct 3. On the way, we stopped by the uncompleted bridge in Precinct 4. This bridge is known as the
Putrajaya Monorail Suspension Bridge.
The construction of this bridge was halted halfway due to financial constraints. You can read more about this bridge from my blogpost
HERE
.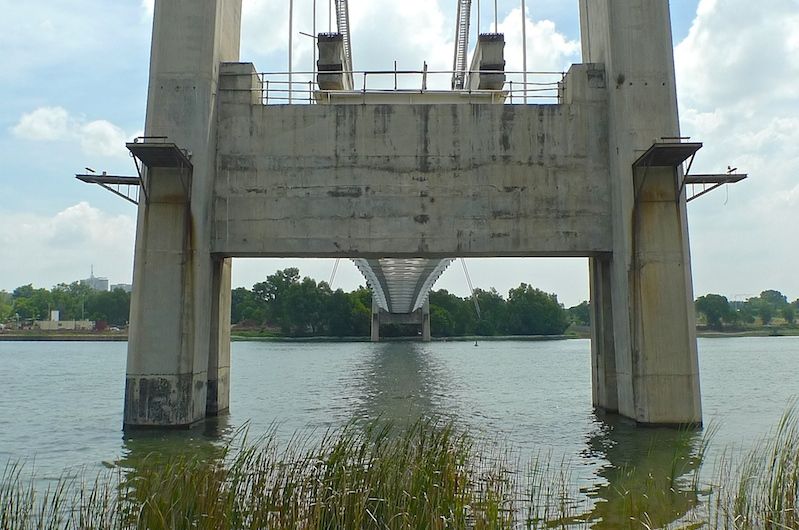 Stay tuned for my next post on the Iron Mosque!