From the
Phu Tay Ho Temple
, I took a motorbike ride to
Kim Lien Pagoda
(
Chua Kim Lien
) which is not very far away, probably about 5 minutes ride.
Arriving at the front gate of Kim Lien Pagoda, I instructed my driver to wait for me before entering the temple compound. There are many pagodas around
West Lake
(
Ho Tay
) and I would need the driver to get me to these temples.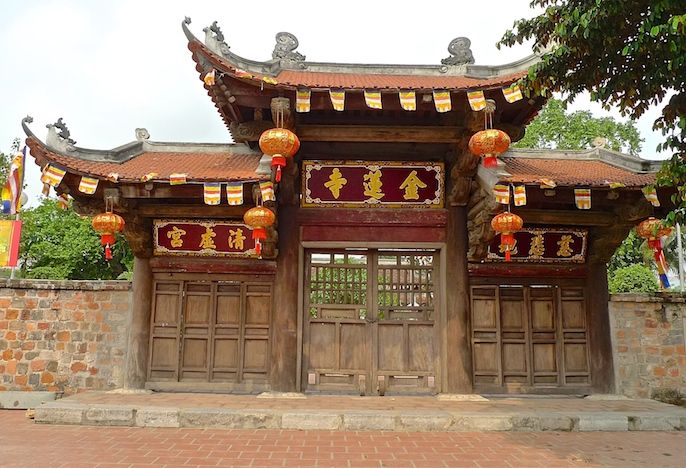 The wooden entrance gate looked unusual as it has three arches and multiple roofs with sword shapes at the edges. I entered via a smaller gate at the side as the main gate was closed.
Also known as the Golden Lotus Pagoda,
Chua Kim Lien
is considered one of the most ancient Buddhist temples in Hanoi. From the lake, the pagoda looks like a golden lotus floating on the water's surface.
I like the architectural design of this temple, especially its curved roof, door and circular windows.
There was an information board on the wall but it was all written in Vietnamese language.
According to legend, the pagoda was built in the 12th century by Princess Tu Hoa, who later moved in and taught the locals how to rear silkworms to make silk.
I saw many flower pots hanging along the wall of the temple.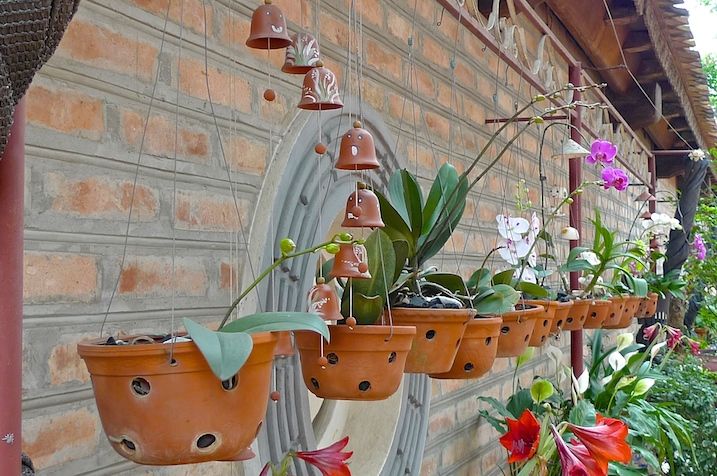 Cute looking bells.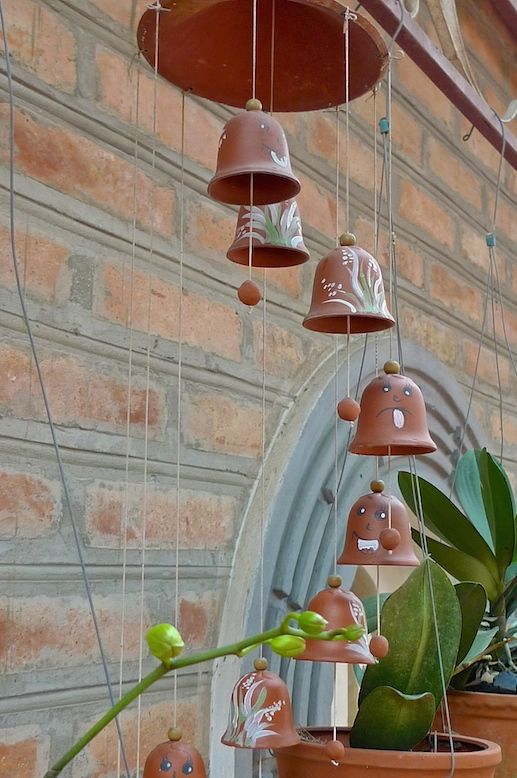 The temple compound was very quiet during my visit. There were not many people around. I only saw two or three tourists. I did not step into the temple, but just walked around the temple compound.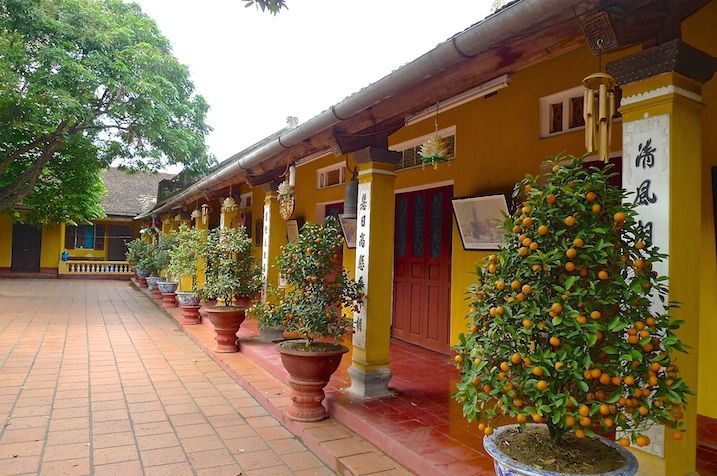 Lotus-shaped decoration hanging from the ceiling.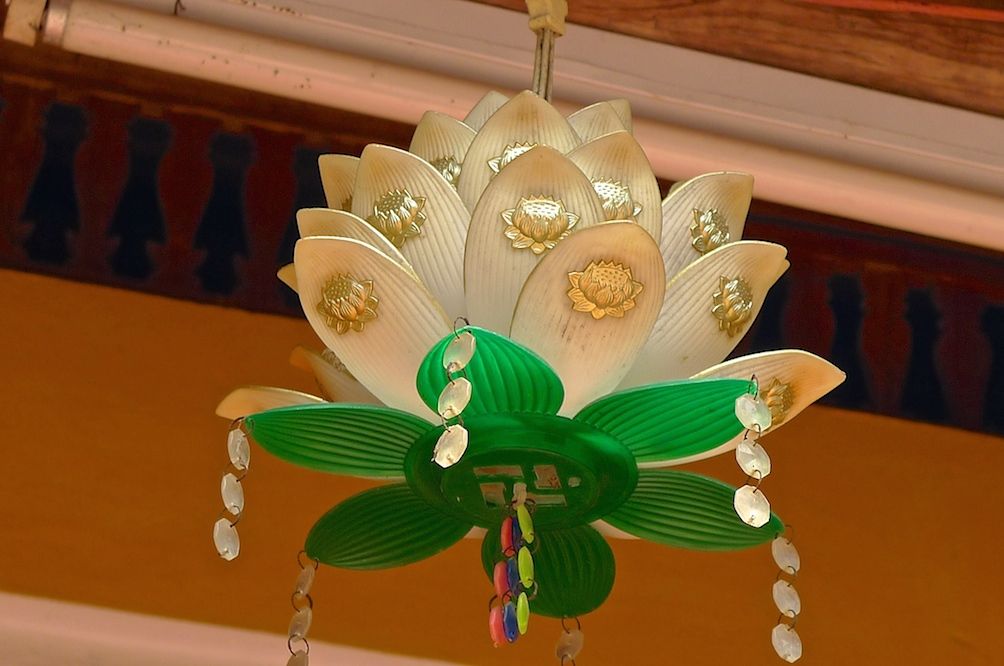 Bat-shaped decorations that are considered auspicious.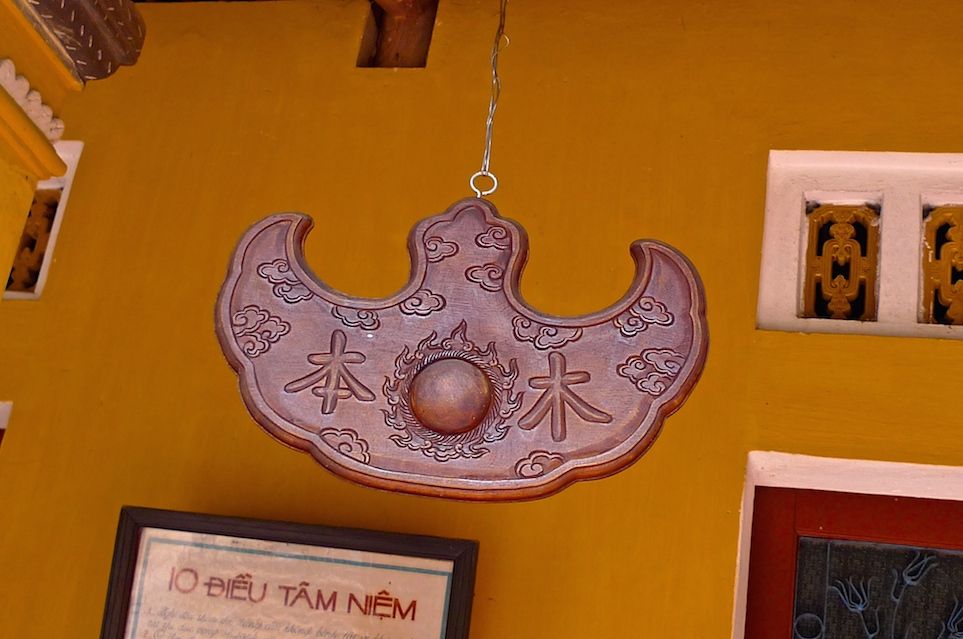 View of a small pond next to the temple.
Despite numerous renovations being done throughout the years, the pagoda managed to retain its unique architectural style.
Once I was outside Kim Lien Pagoda, I was greeted by my motorbike driver who was all eager to take me to my next destination, which was of course another pagoda. Temple-hopping around West Lake is definitely an activity you should not miss!