Last weekend, my family and I went to
Awet Thai Restaurant
at Kampung Kayu Ara for dinner. It was my second time here.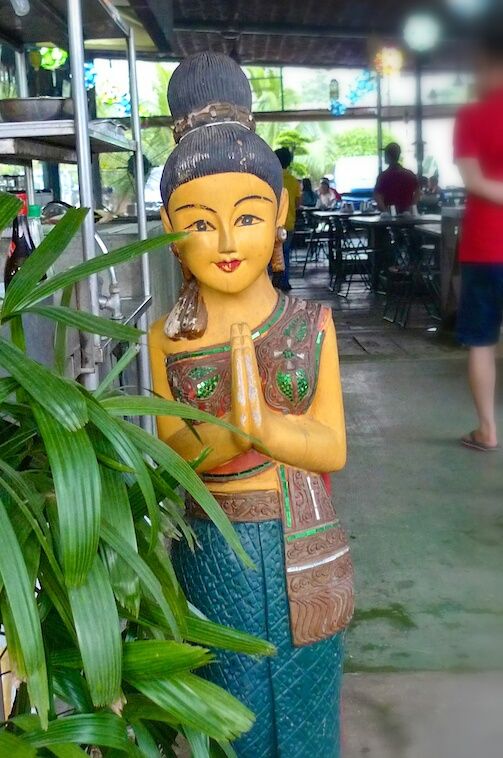 The place was quite crowded when we reached there about 7pm. Luckily we made a reservation earlier.
This is the menu book.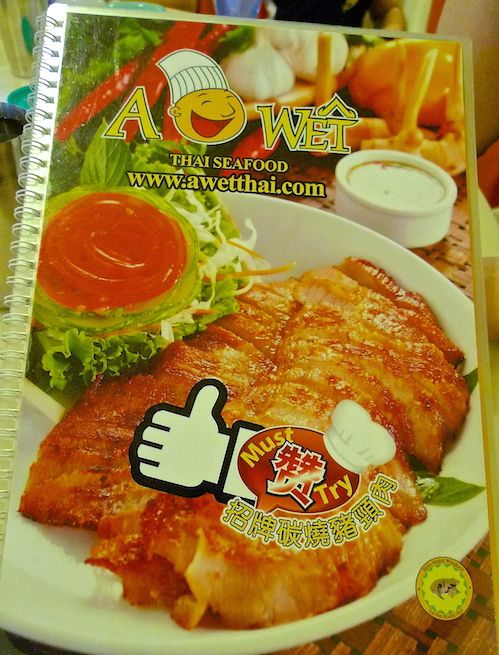 We ordered the following dishes...
Deep Fried Papaya with Som Tam
(RM15)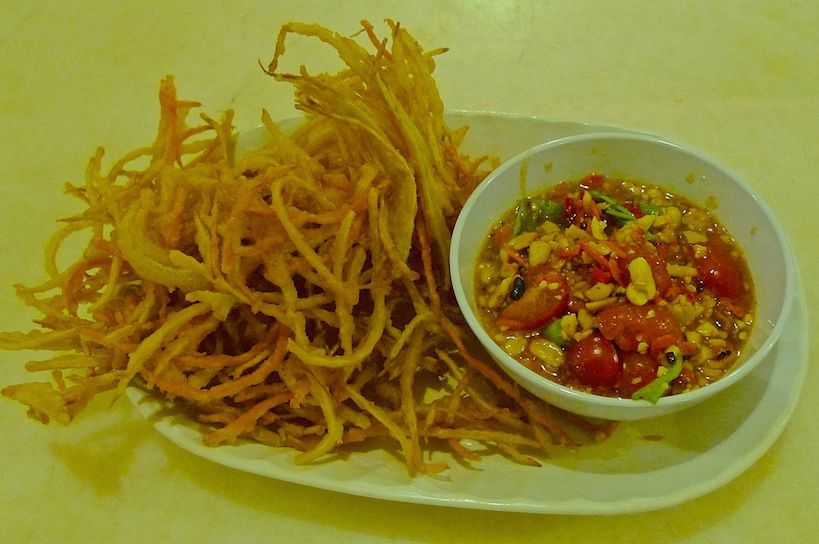 I did not find the deep fried papaya to my liking although the som tam was not bad.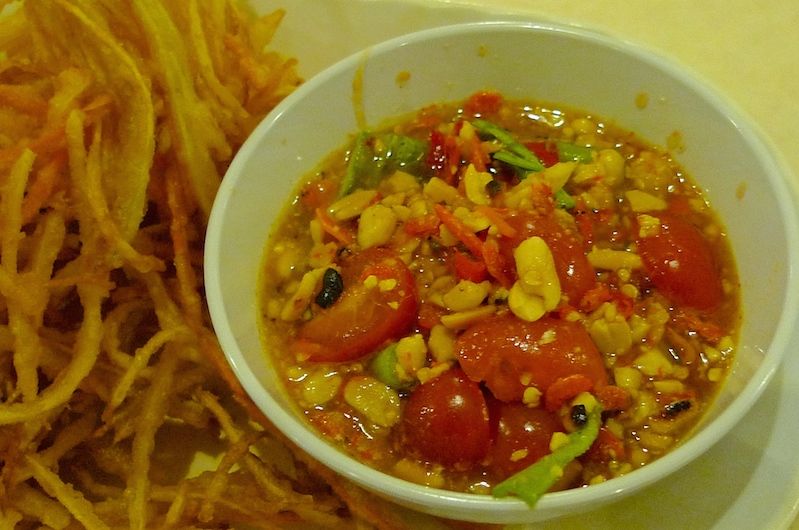 Tomyam Seafood Soup
(RM33)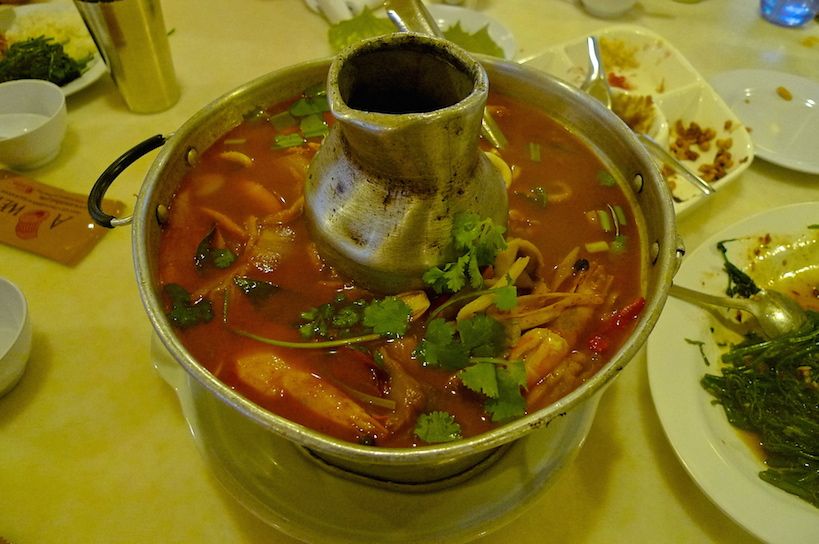 Actually that was
red tomyam soup
which we had on our first visit. We had
white tomyam seafood soup
during our second visit but I forgot to take a picture! However, I managed to take a picture of my bowl of white tomyam soup.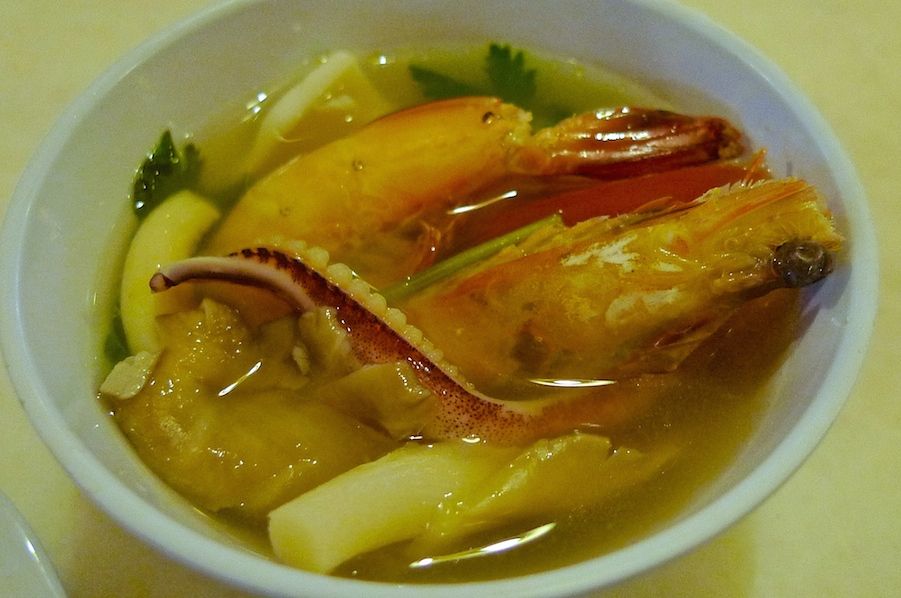 The soup was yummy!! The price for the white tom yam soup was the same, at RM33.
Deep Fried Pork Ribs with Garlic
(RM21)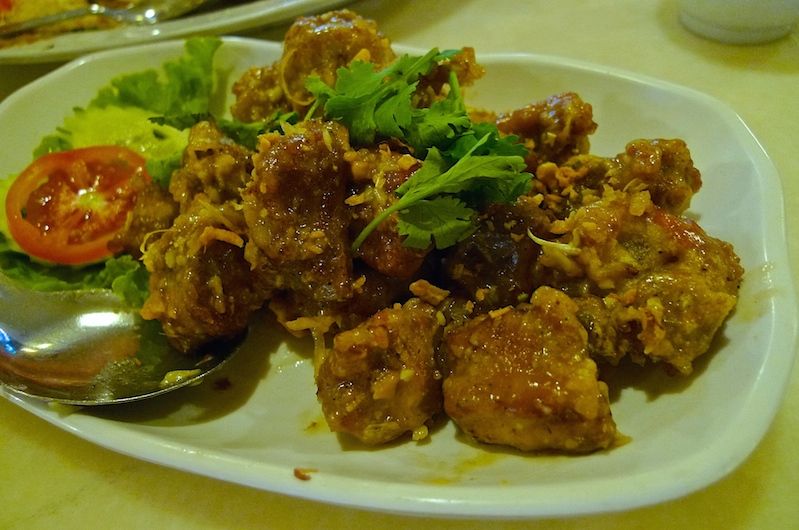 I was not impressed with this pork ribs. Will avoid it next time!
Thai Style Seafood Beancurd
(RM25)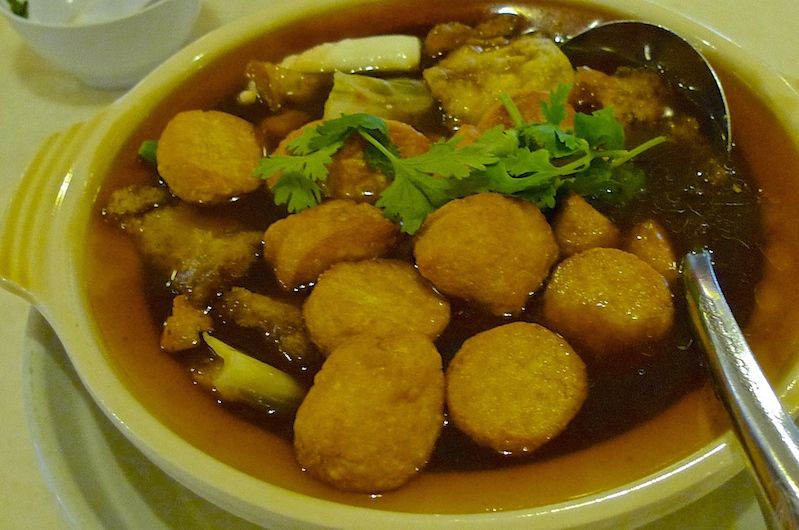 The bean curd was pretty good! Perfect for bean curd lovers!
Thai BBQ Salt Baked Tilapia
(RM43)
I remember eating salt coated grilled fish during my trip in Bangkok last time and had wanted to eat it again. Read about it
HERE
.
This salt baked tilapia fish did not disappoint!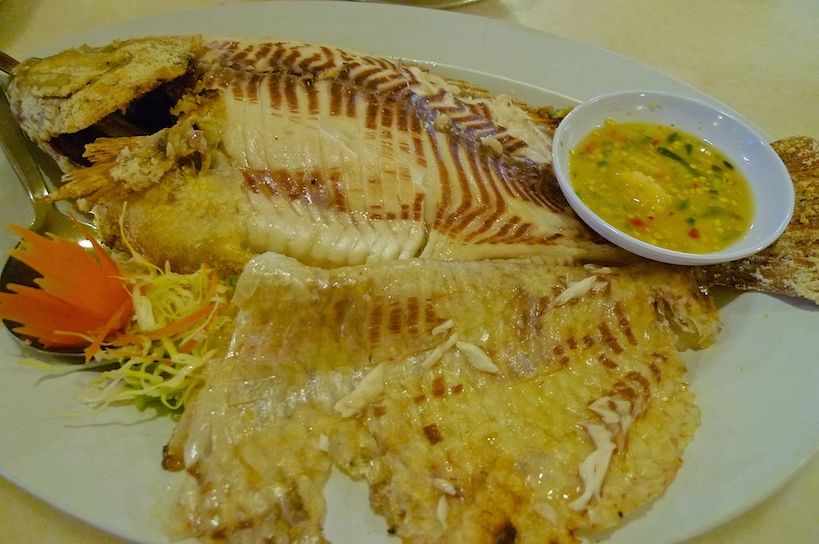 I love the sauce that came with the fish. The spicy and sour sauce was so good that we had to ask for another serving.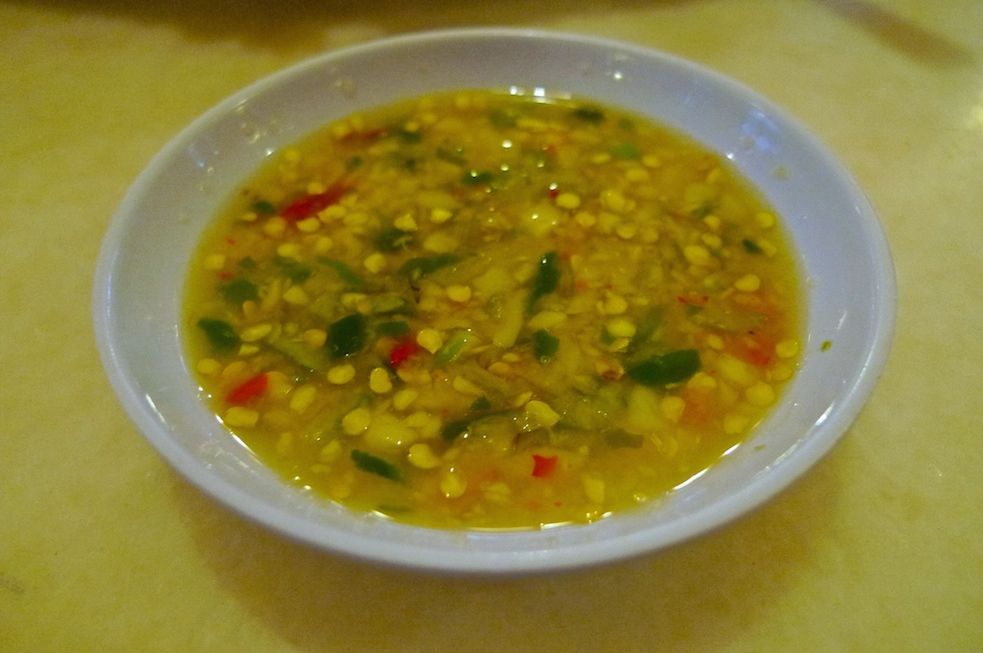 Pandan Chicken
(RM3.50 per piece)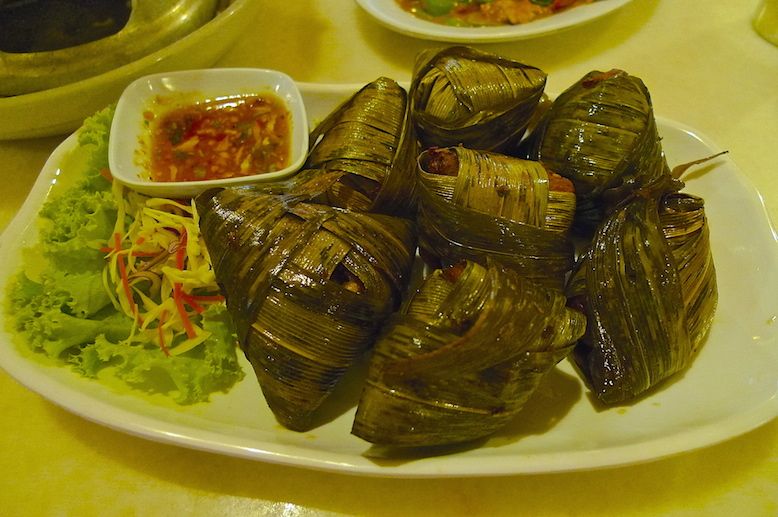 The pandan chicken was average. I guess I have eaten too many pandan chicken at Thai restaurants so this one did not impress me much.
BBQ Crab
(RM120)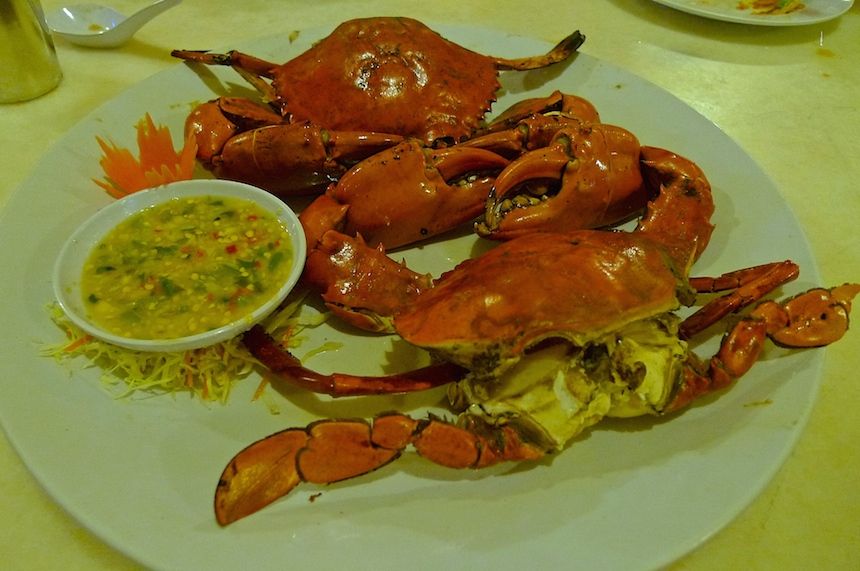 This is of course, the most expensive item we had that night.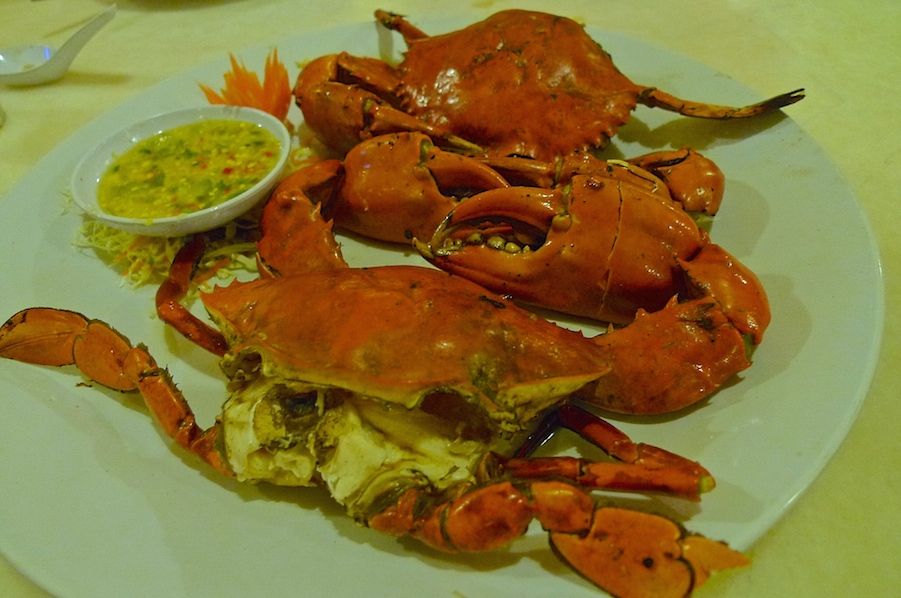 The crabs were pretty good especially when dipped into that tangy sauce - the same sauce we had for the salted baked fish.
Lastly for desserts, we had
Thai Style Water Chestnut
(RM6.90 per bowl)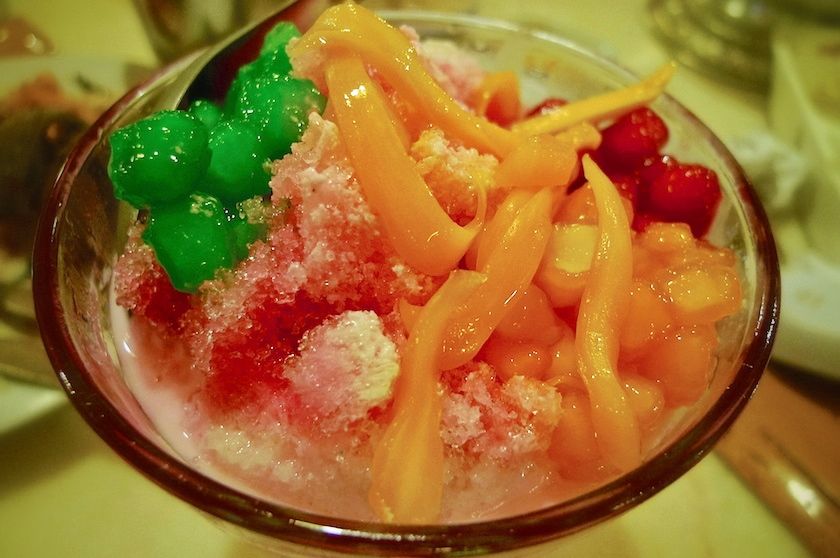 Yummy! I like this water chestnut dessert! A refreshingly good ending to our dinner.
Overall, I find this restaurant serves mostly authentic Thai food and is definitely worth coming back for a third time!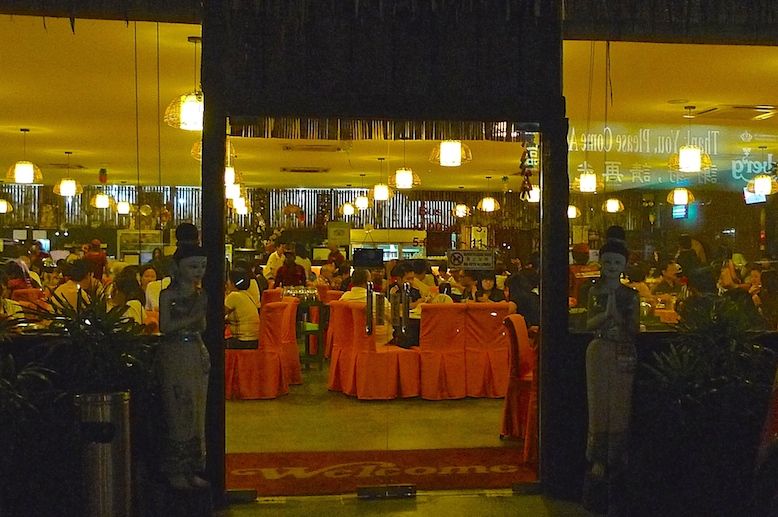 Besides Kampung Kayu Ara in Petaling Jaya, the restaurant has a few other outlets, namely in Cheras, Puchong, Kajang and even Kuching!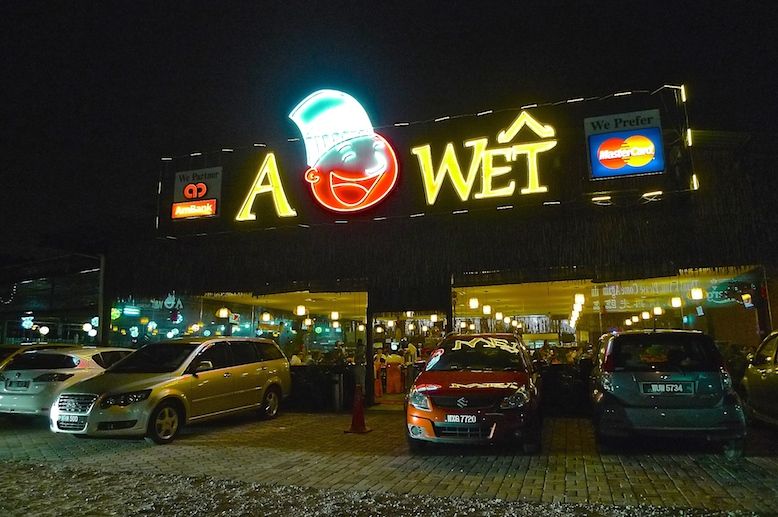 Awet Thai Restaurant
Lot 13544, Jalan Cempaka, Kg Kayu Ara,
47400 Petaling Jaya.
Tel : 603-7725 0175
Opens : 11am - 4pm (lunch) / 6pm - 12am (dinner)
Website :
awetthai.com