It's just a few more days to
Chinese New Year of the Horse
! I'm excited!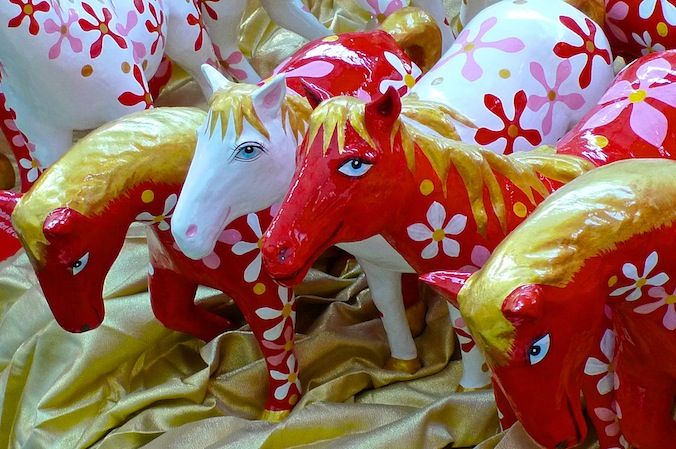 Horses at Pavilion KL
One thing I must do during the first day of Chinese New Year is to welcome the
God Of Wealth
! According to feng shui expert
Joey Yap
, the God of Wealth is really a
wealth star
that you can activate simply by opening the door that faces the direction of that star. This year, it's located in the
North West
and the best time to activate it is at
12.30am
on the
first day of Chinese New Year
.
This is very important since so many things are going to cost more in the new year. I definitely need all the help that I can get! I'm also expecting lots of angpows to come flying in my direction after activating this God Of Wealth. Haha!
Angpows with Lord Kubera riding a horse from World Of FengShui
Red
. This is the color synonymous with
Chinese New Year
. I had been trying to shop for red clothes and red shoes last week without much success. It's frustrating! It's not that there was no abundance of red clothes and shoes out there, it's just that I have limited time to shop! LOL!
But guess what? I just found the perfect place to shop for my Chinese New Year clothes! It's an online shop called
Zalora
and they have the perfect red shirts and red shoes that I want! Talk about convenience! And especially to all my female readers who are celebrating Chinese New Year, you really do not want to miss
Zalora's Chinese New Year collection
!
With shopping taken care of, I had more time to go mall hopping to take photos of the Chinese New Year decorations. You might be wondering how come I was able to go mall hopping but not shop for Chinese New Year clothes? LOL! Well, taking photos is a breeze, and not really time consuming, but shopping for clothes … that takes a lot of time especially when I'm fussy too! Haha!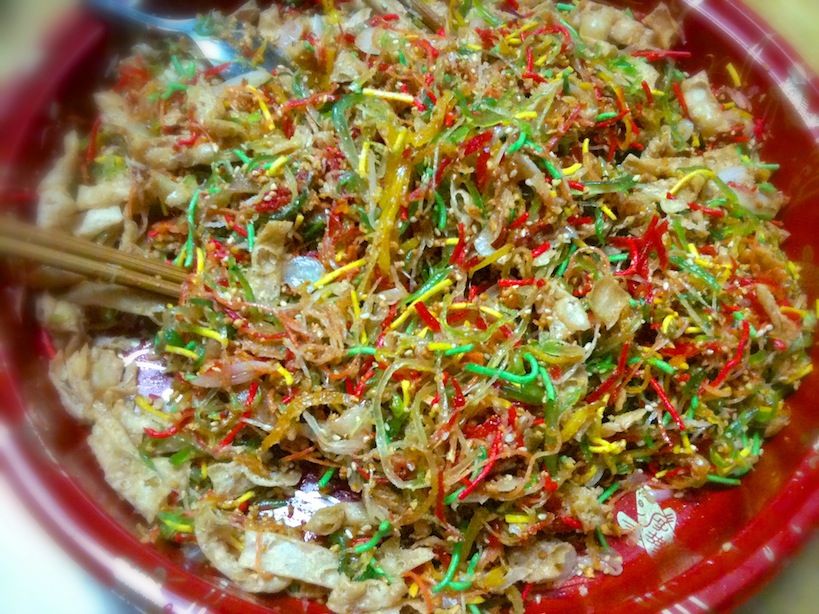 The one food that I always look forward to during Chinese New Year is
yee sang
. That's because I only get to eat it during Chinese New Year. I remember buying some rather tasty salmon yee sang from
Aeon Supermarket
last year. Maybe I will do the same this year!
I saw these plush toy horses on display at the KL Convention Centre. They seem to be the rage this Chinese New Year. I thought they were rather cute!
They can be found in Petaling Street and many other shops. Sure beats that Astro's Mali twin horses that are currently being sold in Tesco and Popular bookstores, don't you think?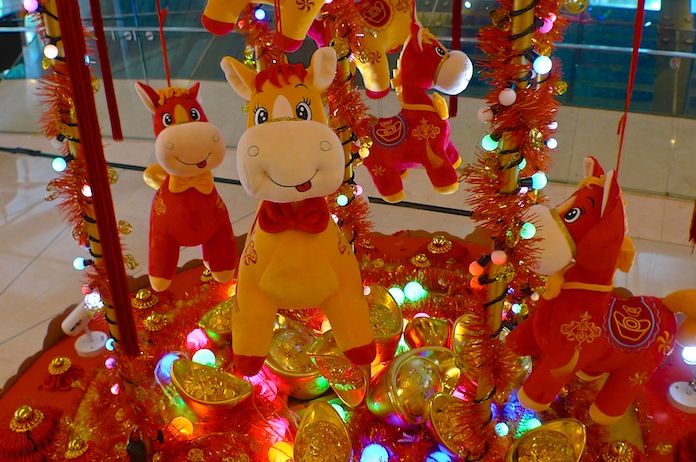 Since it's the Year of the Horse, many shopping malls in Klang Valley are using horses as their main decoration theme. I will be sharing the Chinese New Year decorations in my next post.
In the meantime, to those who celebrate, here's wishing you a Happy and Prosperous Chinese New Year!