Continued from
Part 1
Legoland Malaysia has 7 themed areas of attractions. My friend Jim and I started at The Beginning, proceeded to Miniland, then moved on to Lego City and Land Of Adventure.

By this time, I did not where Jim was. We were separated. I decided to go on exploring Legoland on my own. I entered the next theme area called Imagination.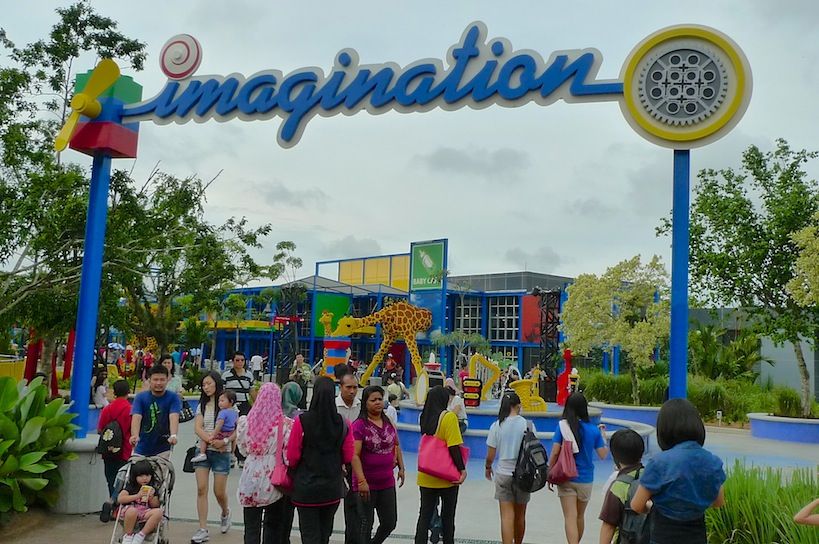 There was a
Musical Fountain
in front of me!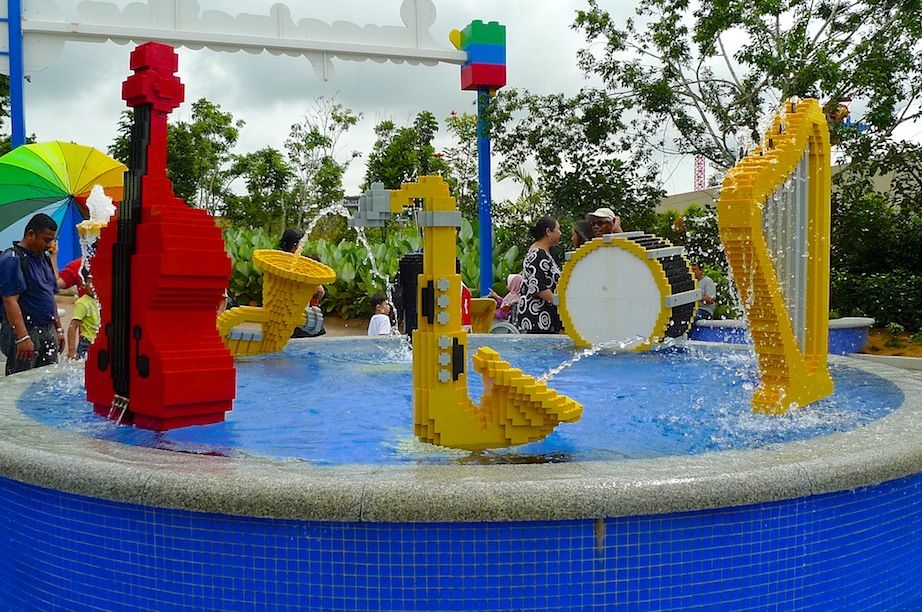 Can you identify all the musical instruments here?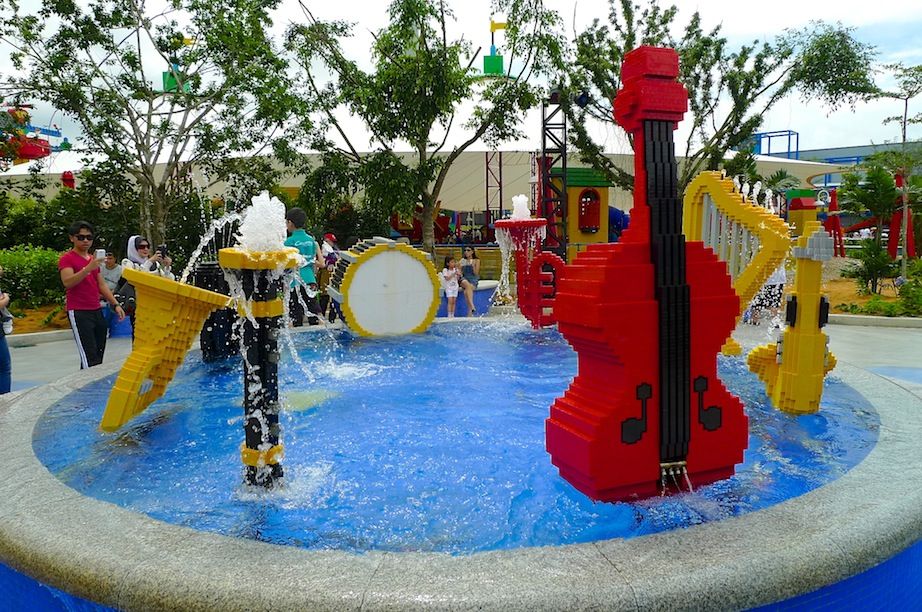 Then I came upon a large Lego giraffe at
Baby Care
.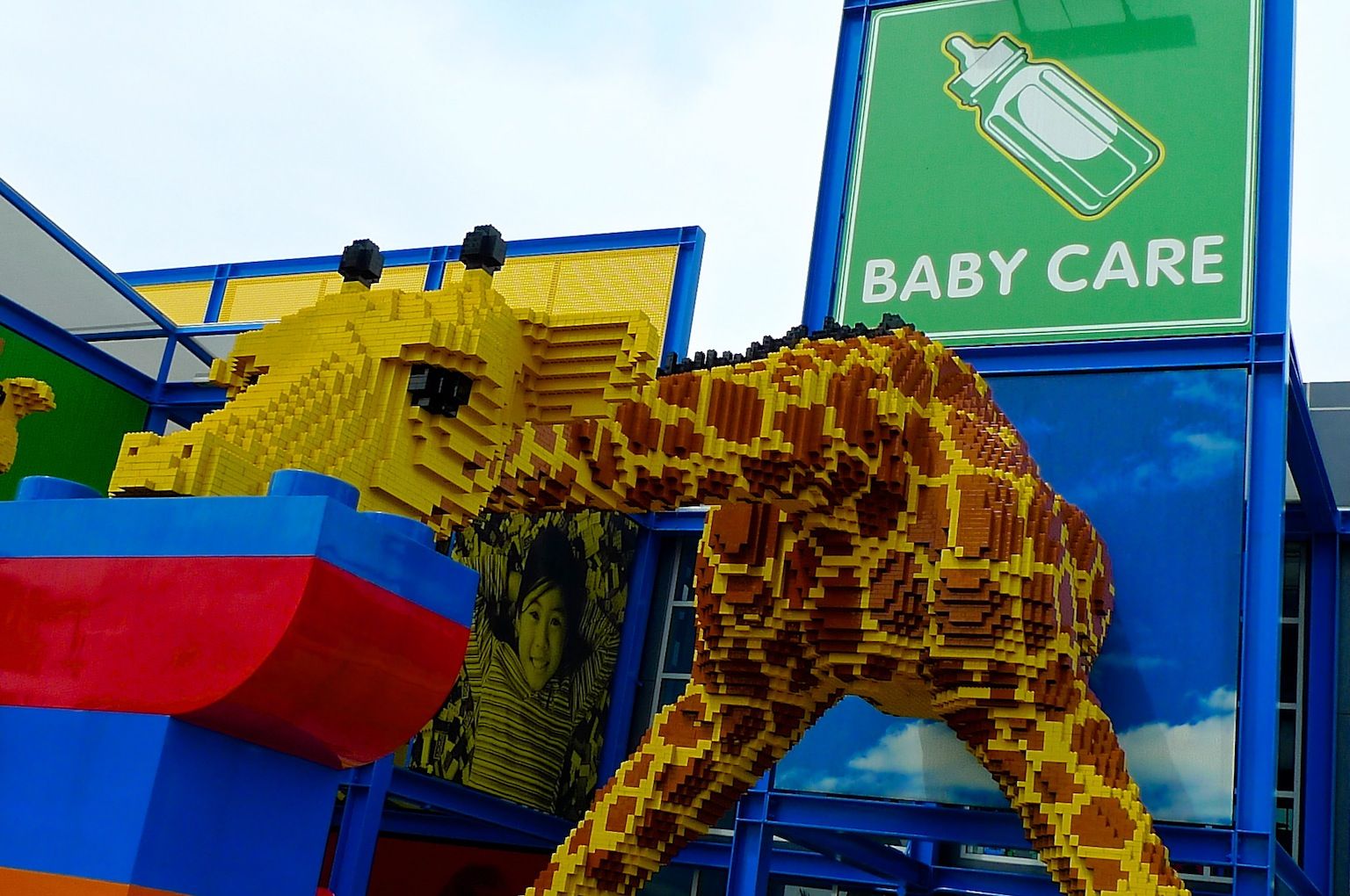 The huge giraffe's head.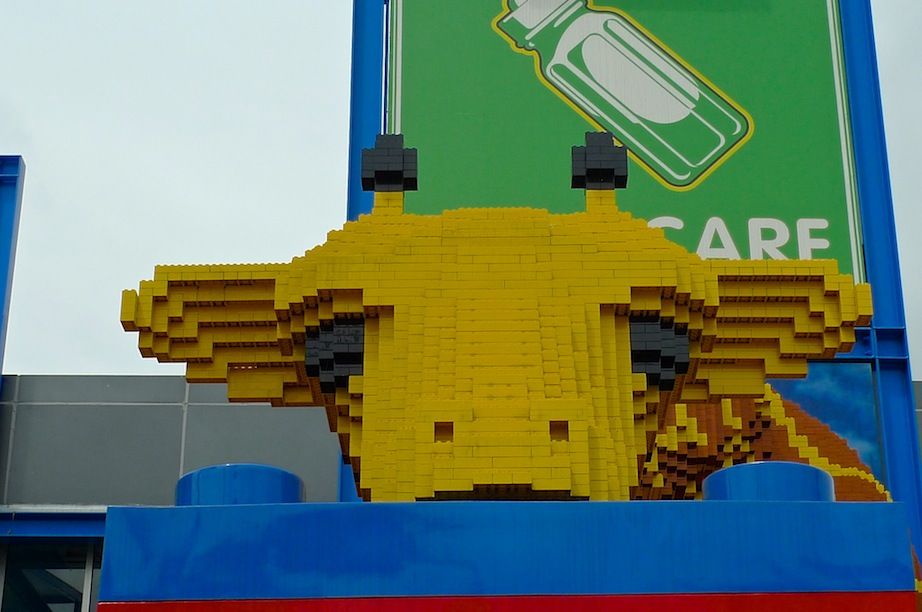 Another giraffe nearby.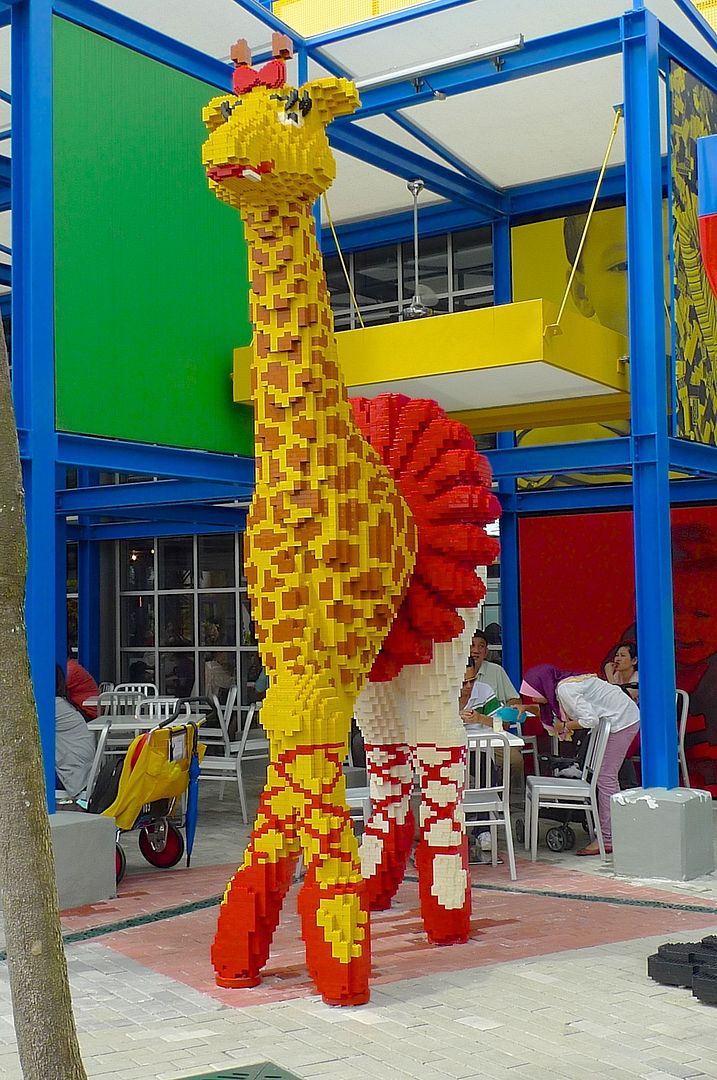 A Lego hippo pulling something.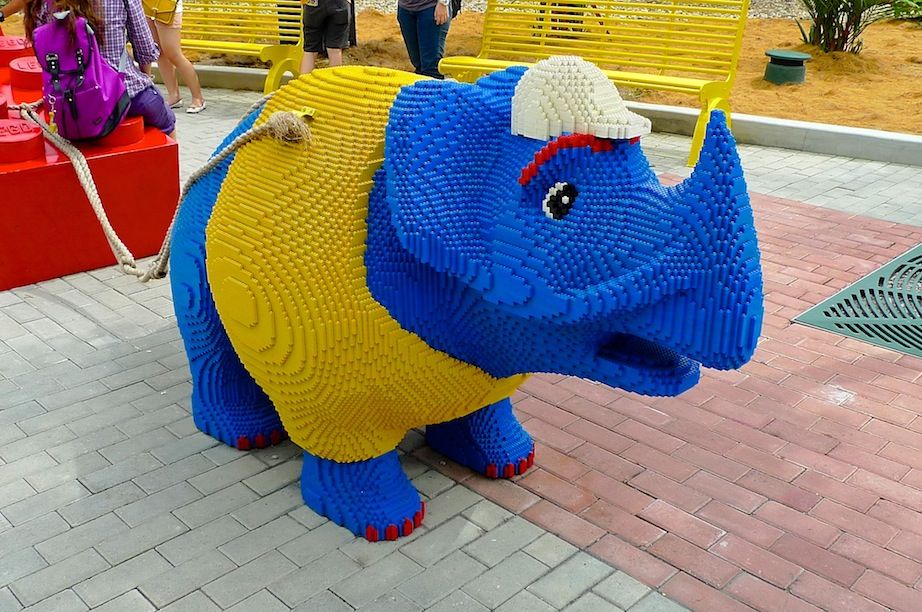 What is it pulling?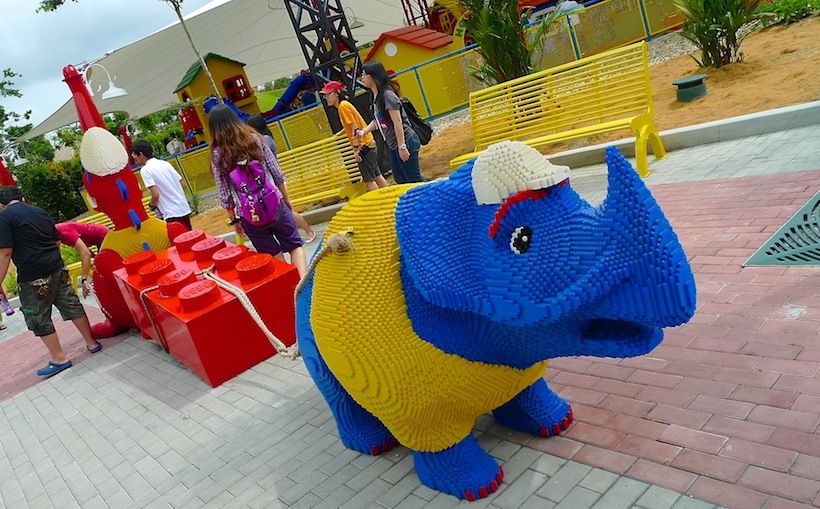 Giraffes playing football?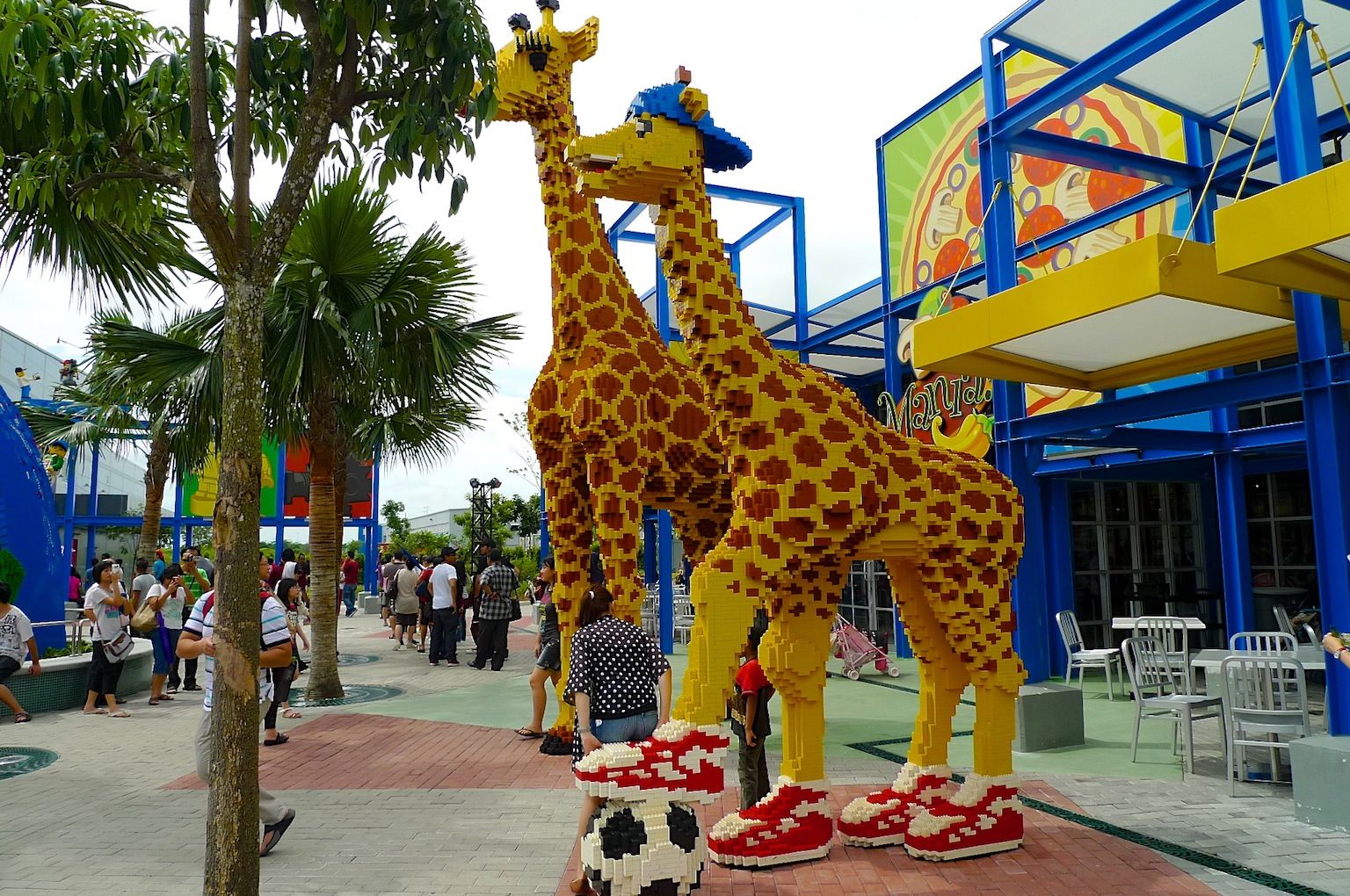 A huge Lego dinosaur with a Lego girl sitting on top!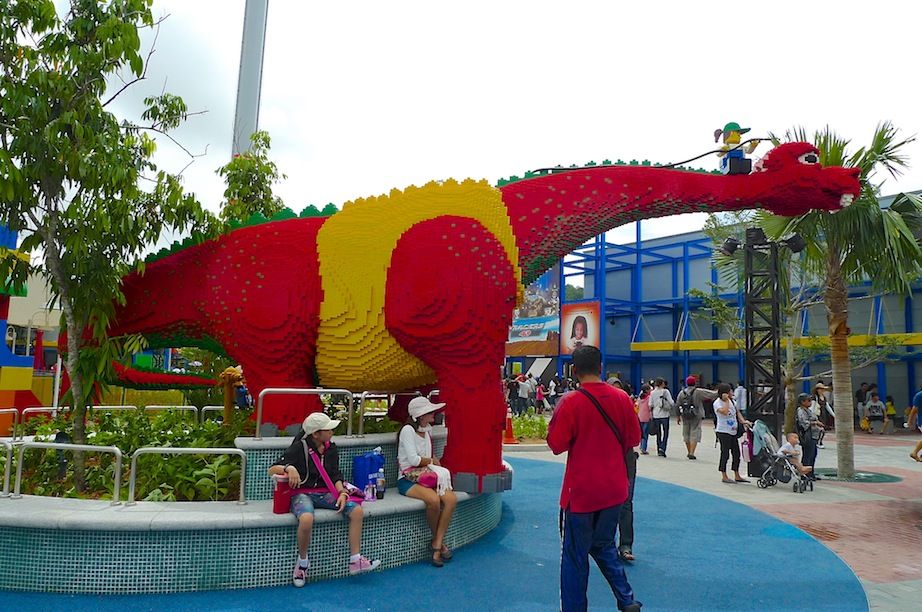 Female giraffe with long eyelashes.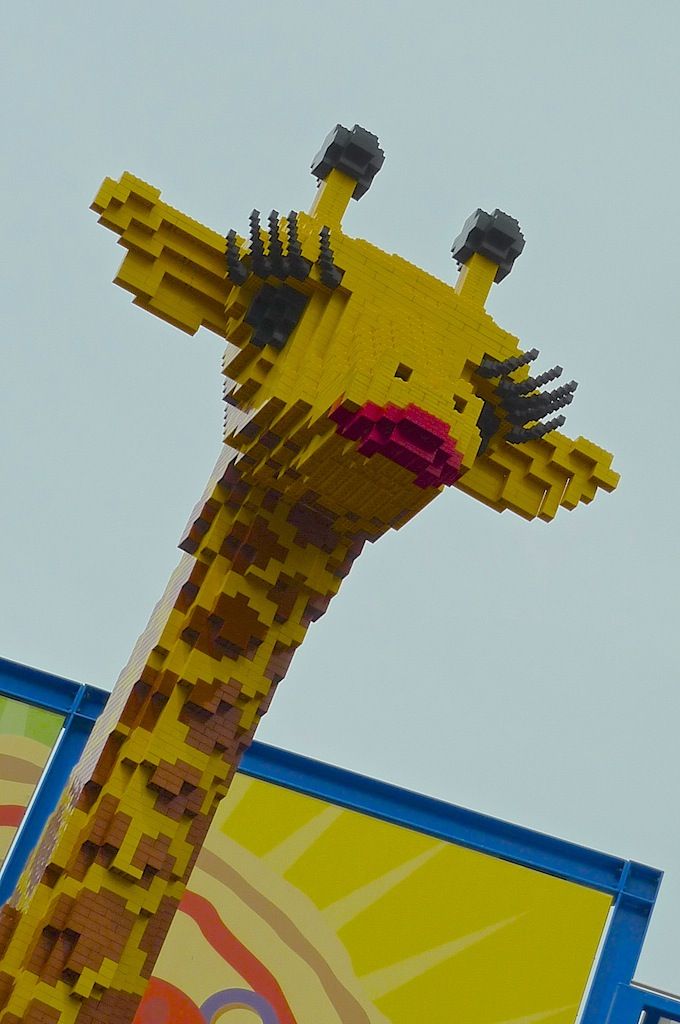 The girl on top of the giant dinosaur shooting water.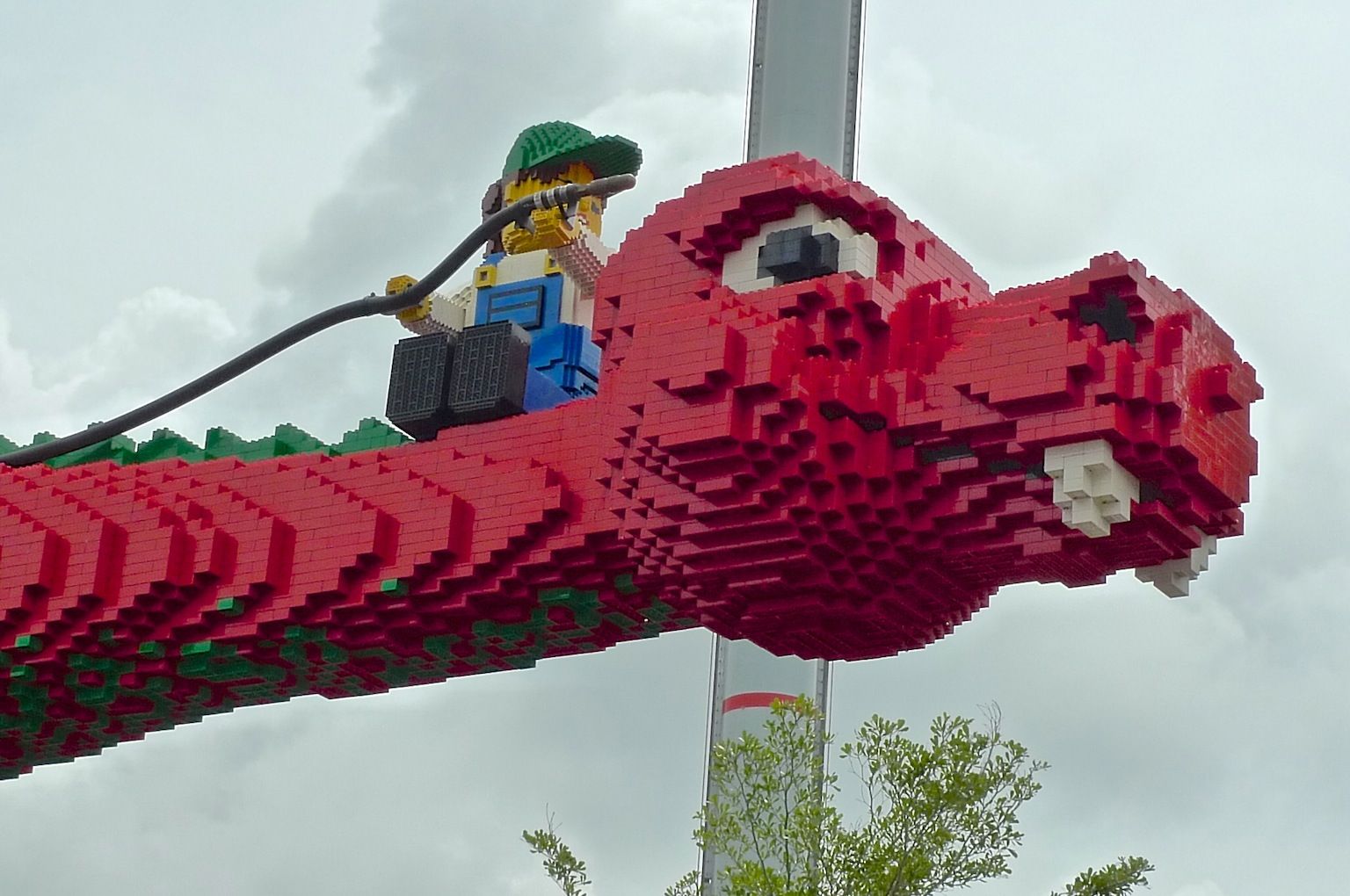 Green dinosaur.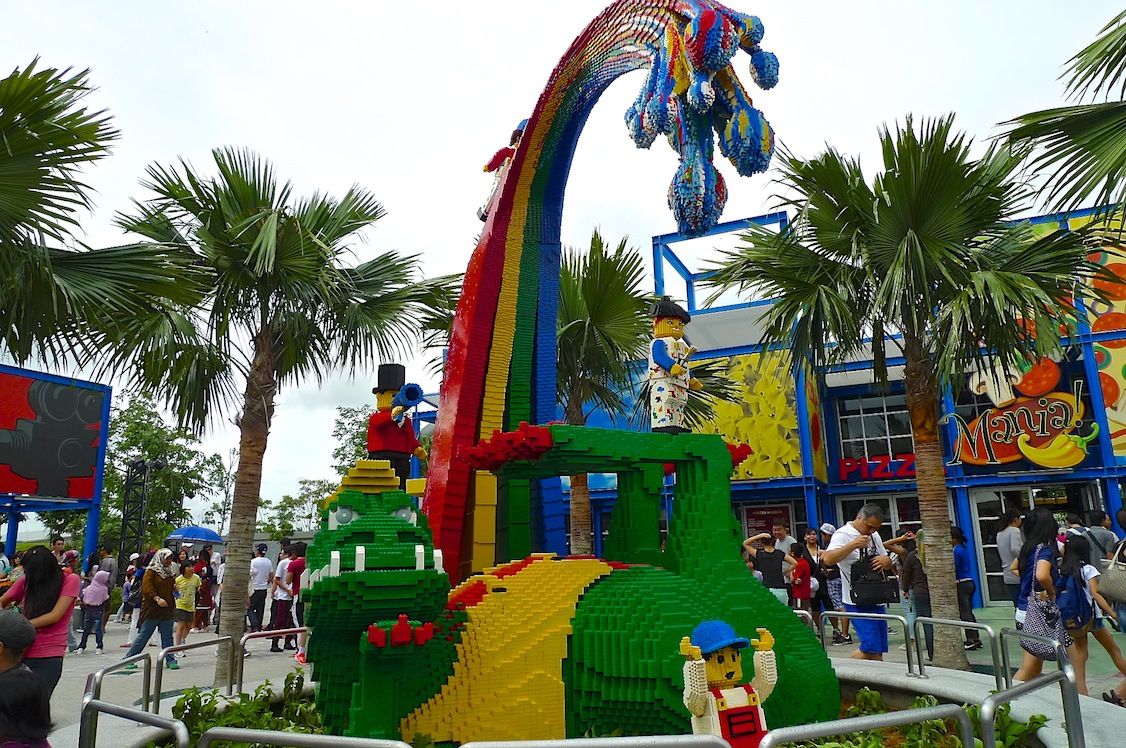 A Lego man on the ladder.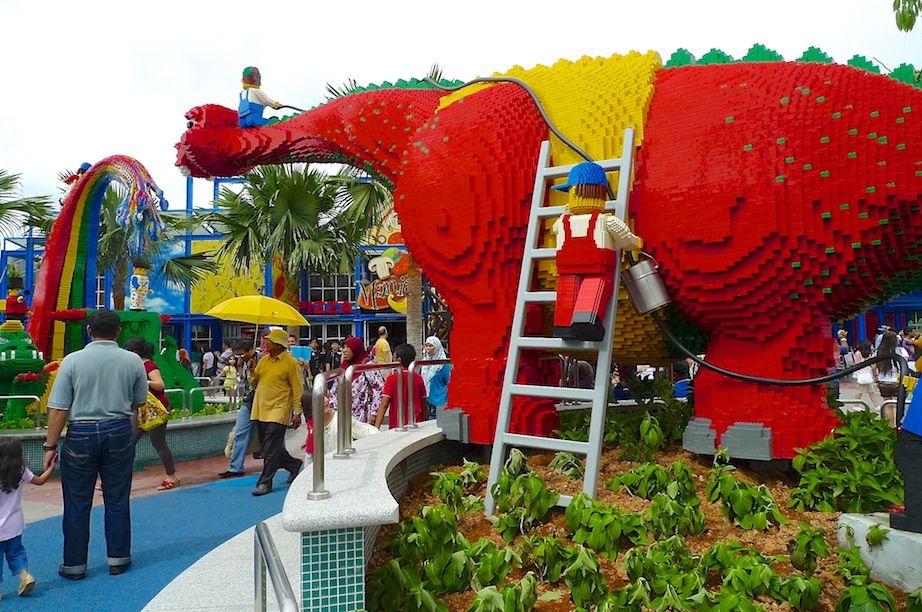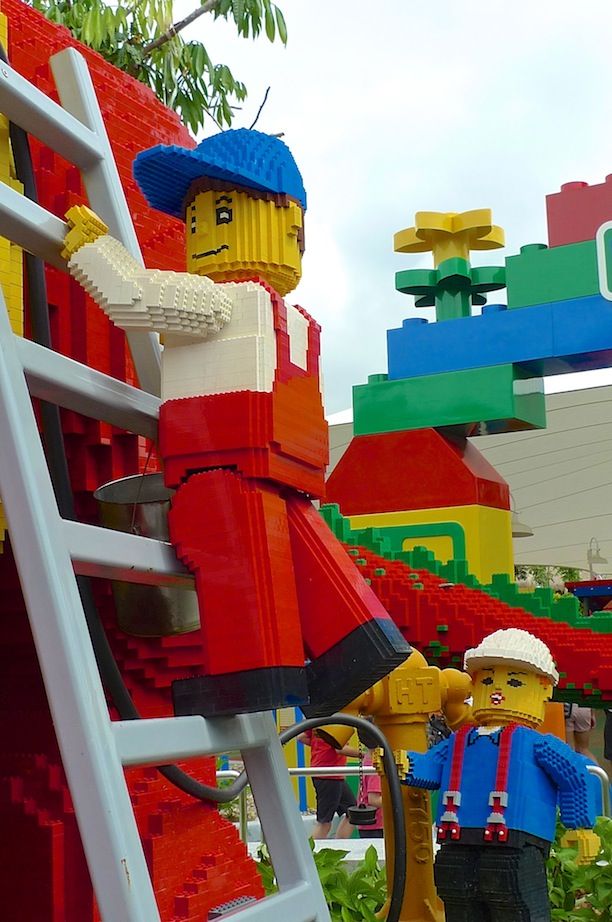 I entered
DUPLO Playtown
and saw this acrobatic act by 2 Lego clowns.
A funny looking lion. Children loved to take picture with it!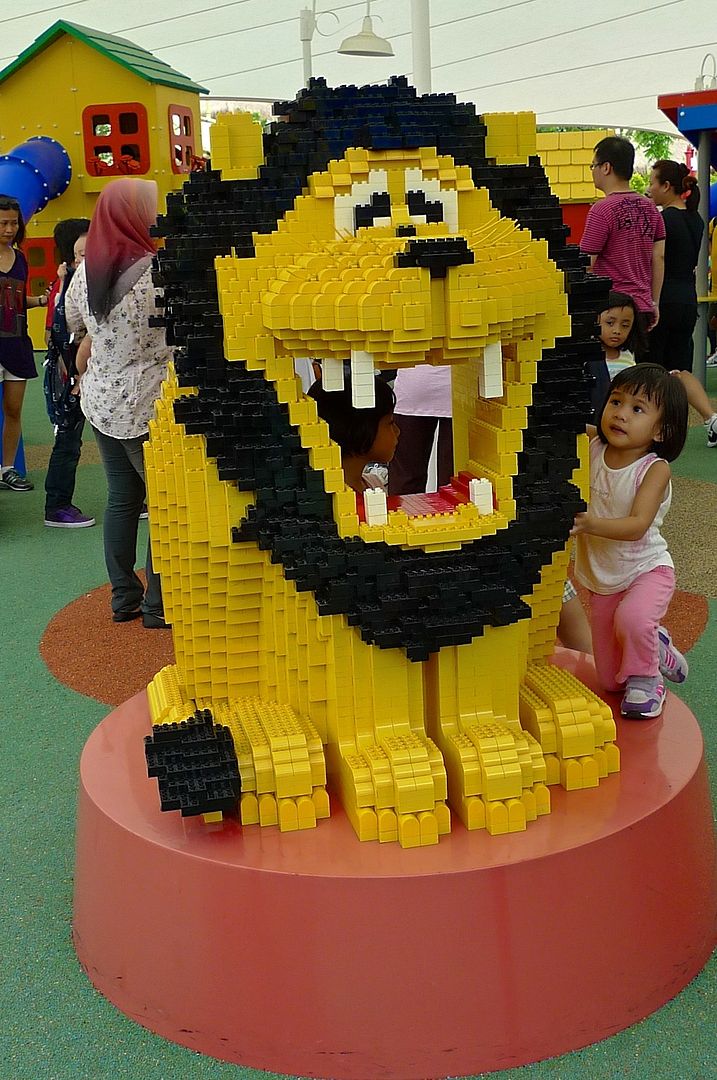 Nearby, is
Lego Studios
for watching 4D movies.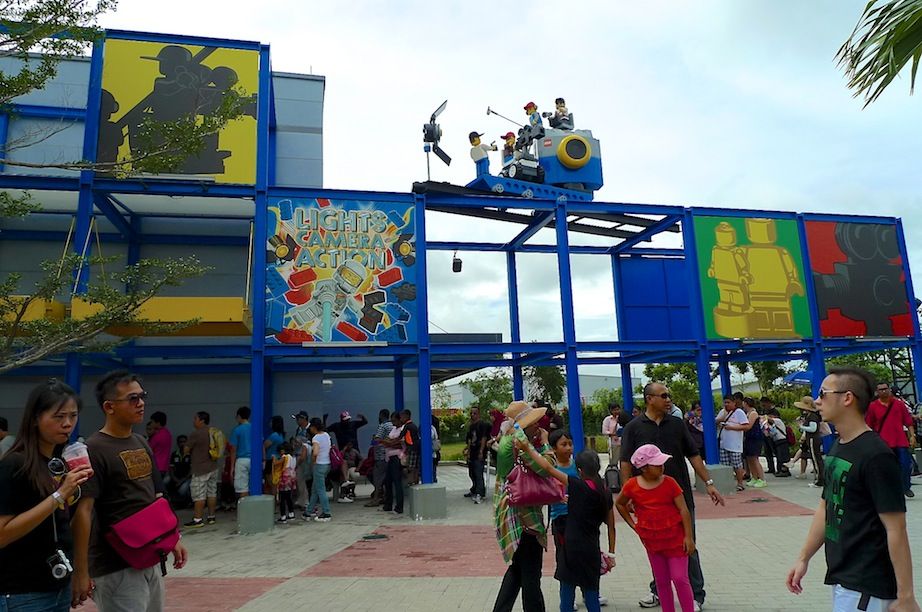 Since I hate to line up, I did not go and watch the movies.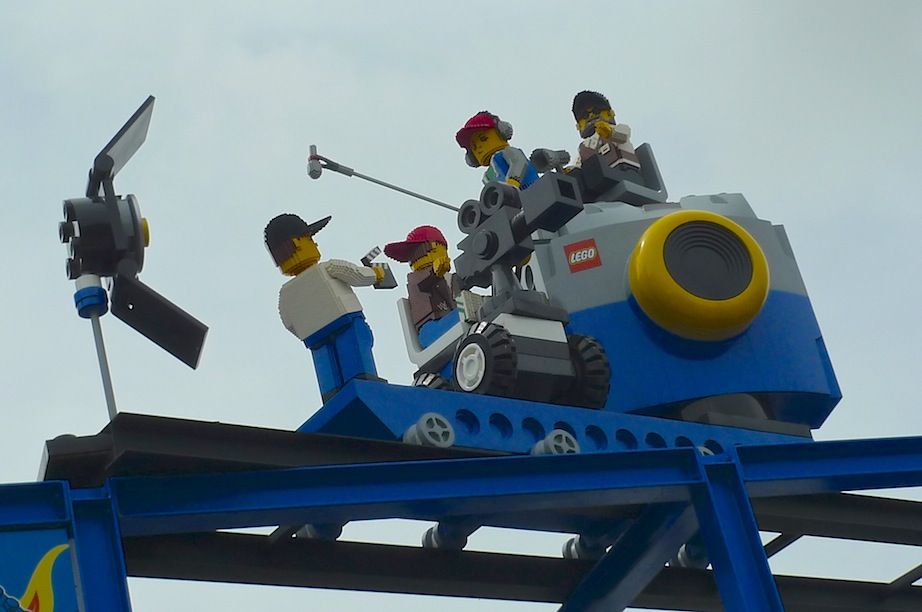 Saw a huge tall structure in front of me. It's the
Kid Power Towers
. I could see people pulling themselves up to the top of the tower.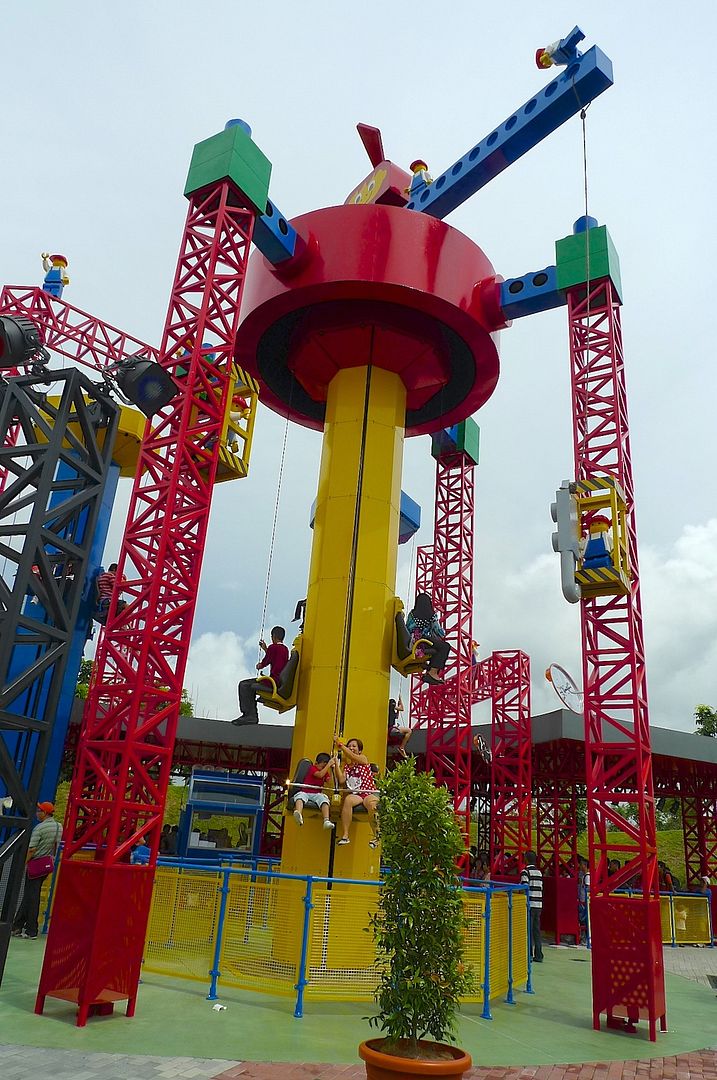 Some of the Lego characters on top of the Tower.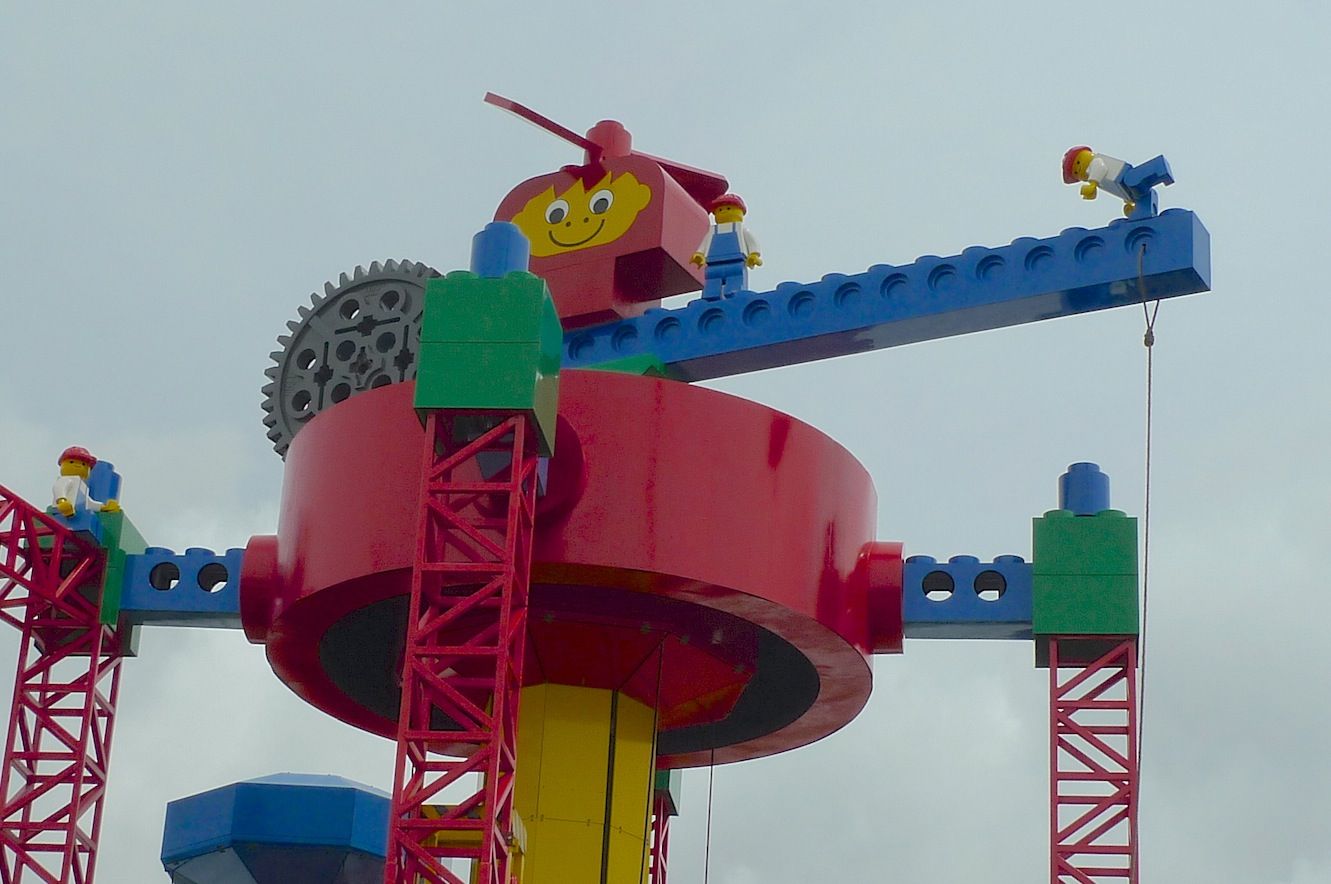 If you like a bird's eye view of the entire Legoland, then riding the
Observation Tower
would be a great idea! But the thought of queuing up for the ride put me off immediately.
Build and Test
- this one is interesting as you can experiment and build vehicles and other stuffs using Lego bricks by using your creativity and imagination! I forgot to take pictures here!
Finishing my tour of Imagination, I entered the next themed attraction -
Lego Kingdoms
.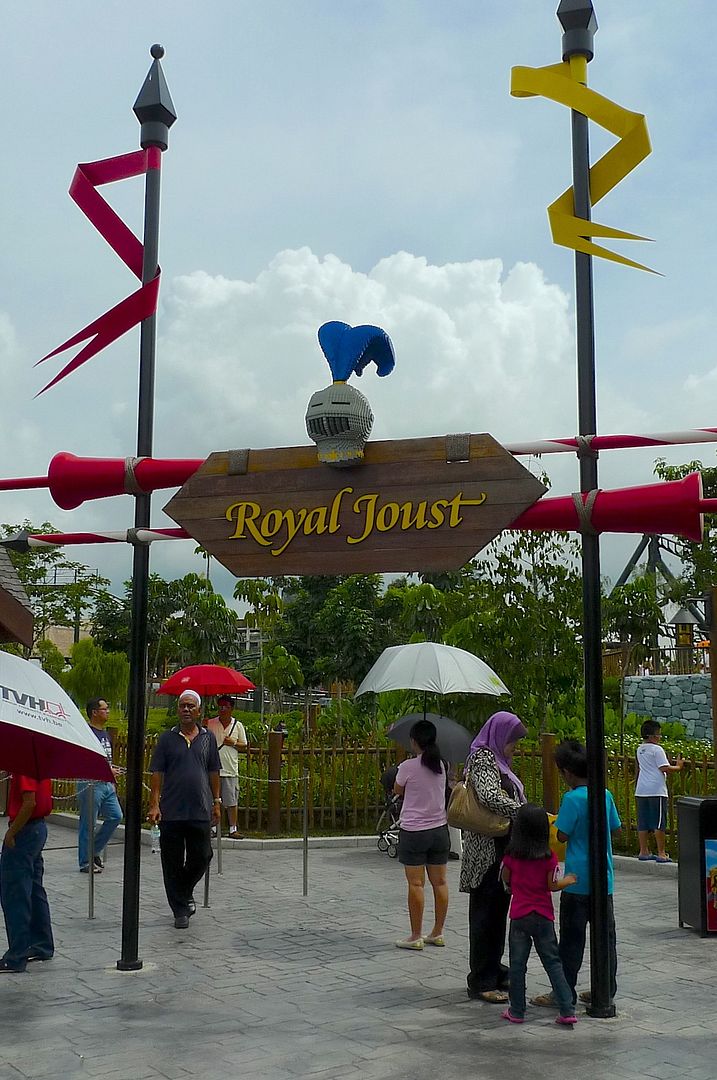 Royal Joust
is a place for children to ride on Lego horses through what looks like a forest during medieval times.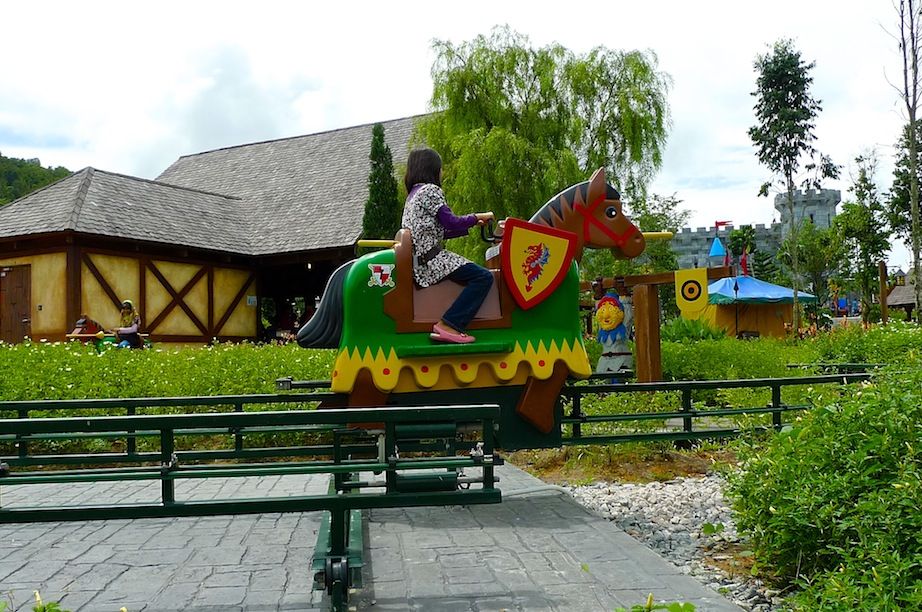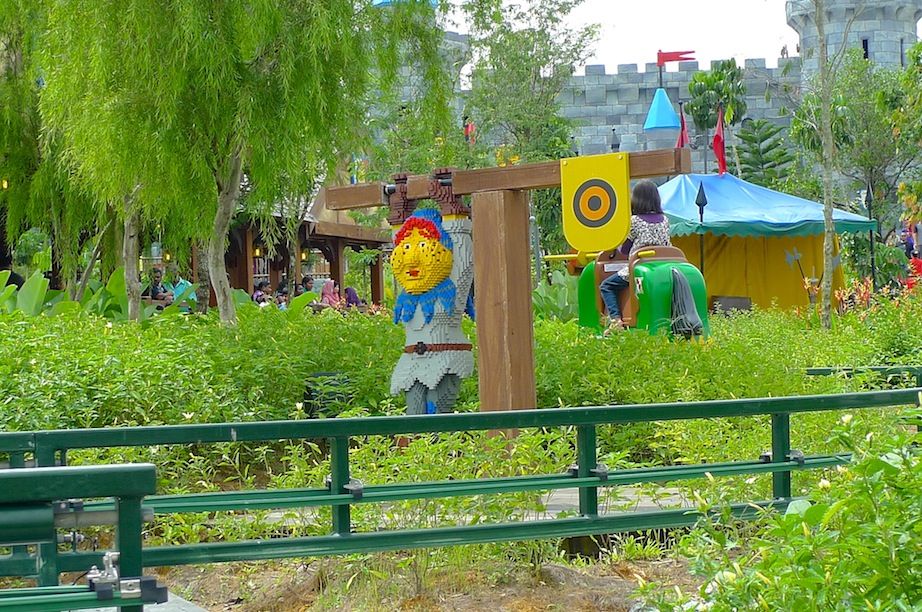 There were many game stalls here.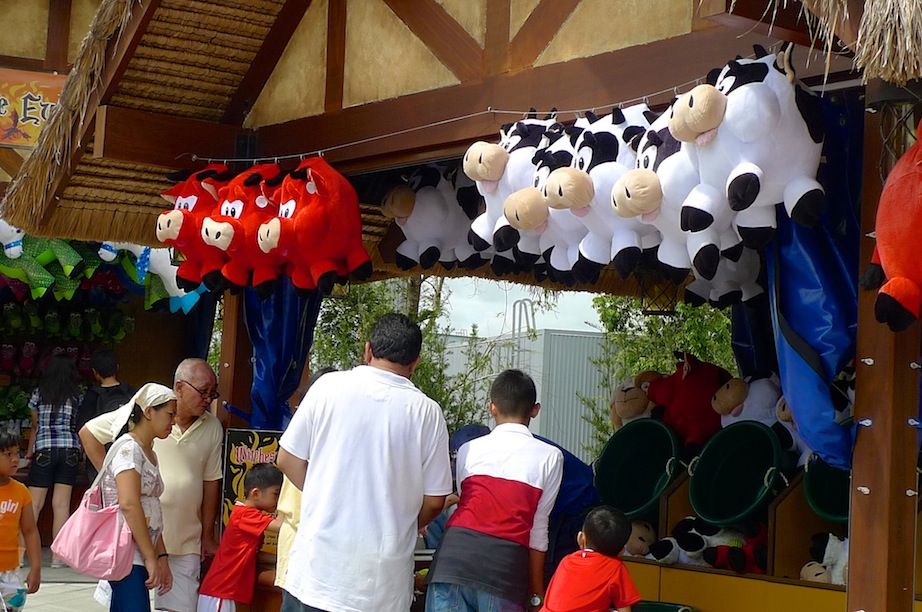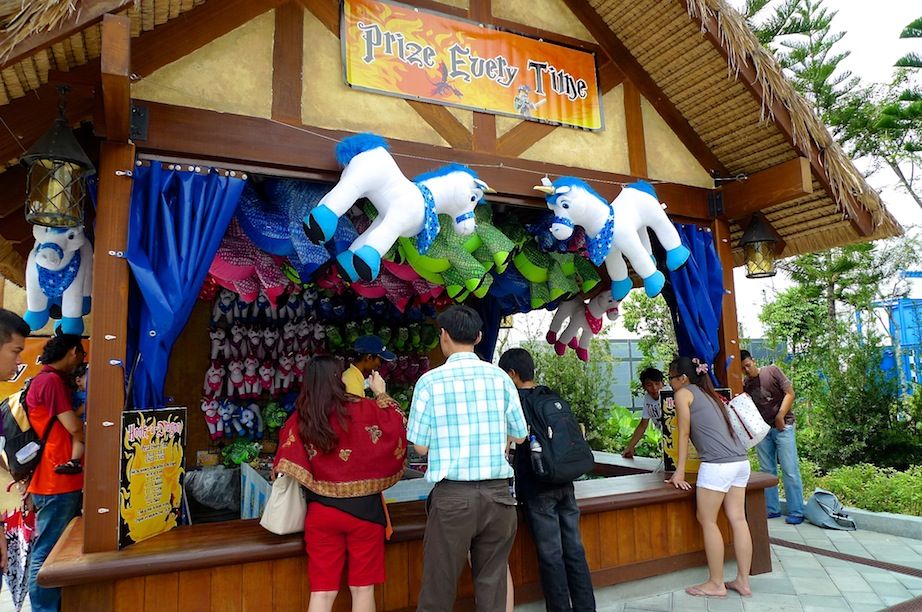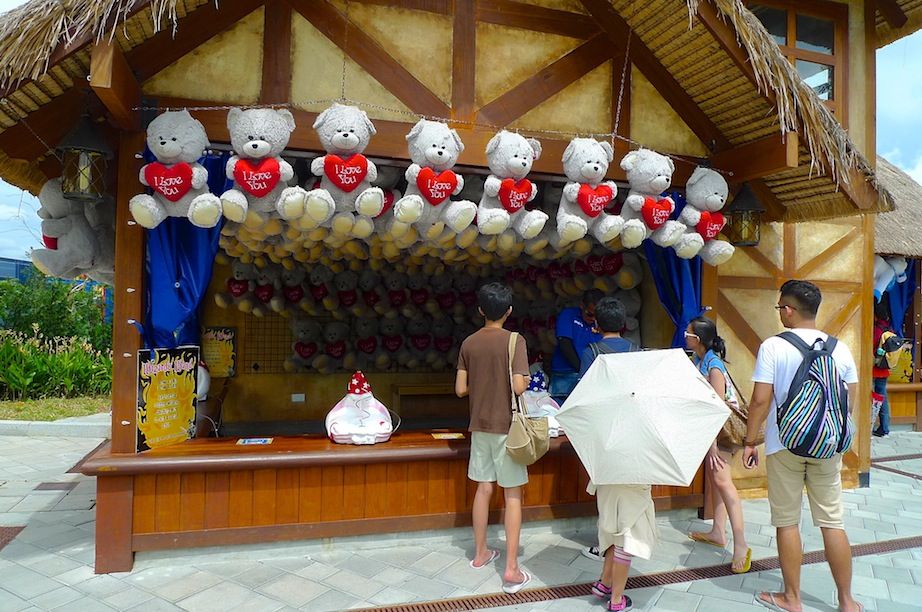 Do you know what is this man doing?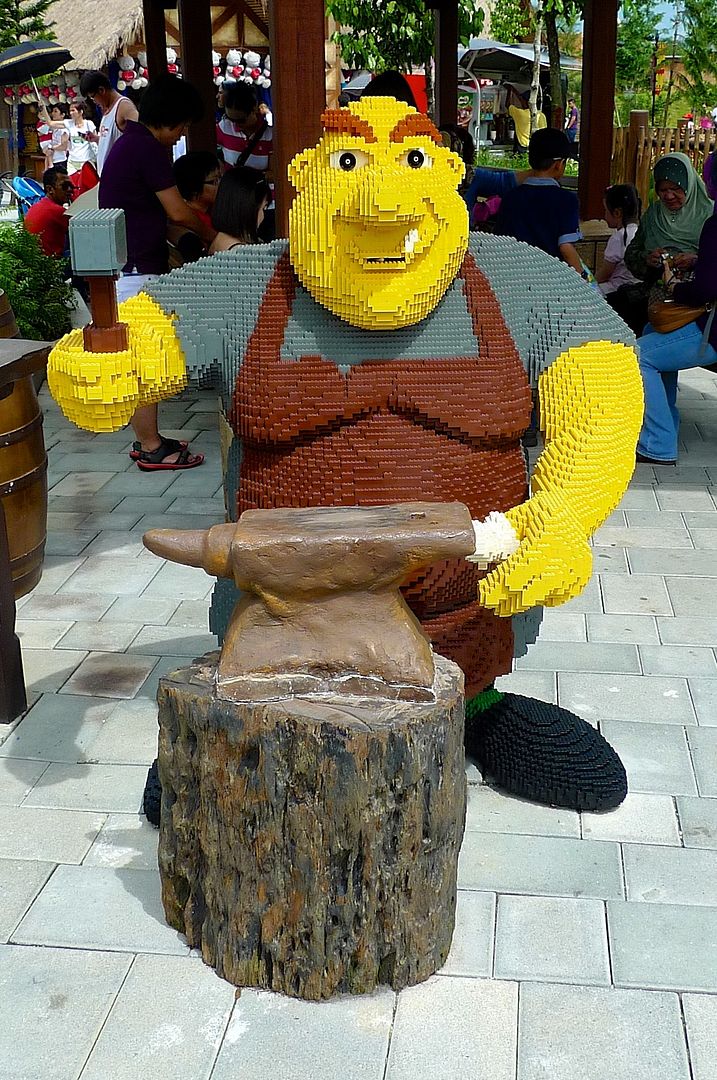 A medieval castle that is also the place to queue up for the roller coaster ride called
The Dragon
.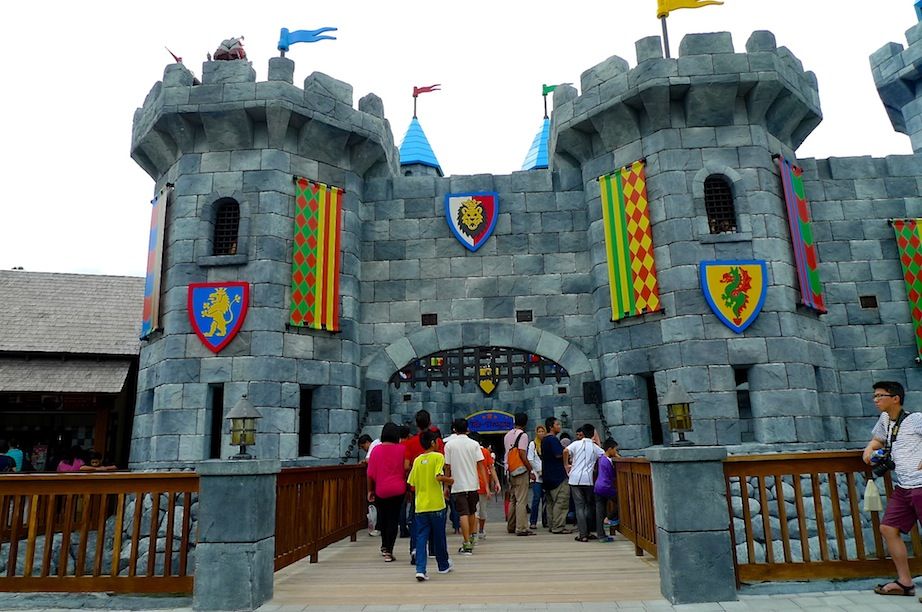 Located in the castle's courtyard is
The King's Market
where you can buy a variety of Legoland souvenirs, including role-play and dress-up costumes.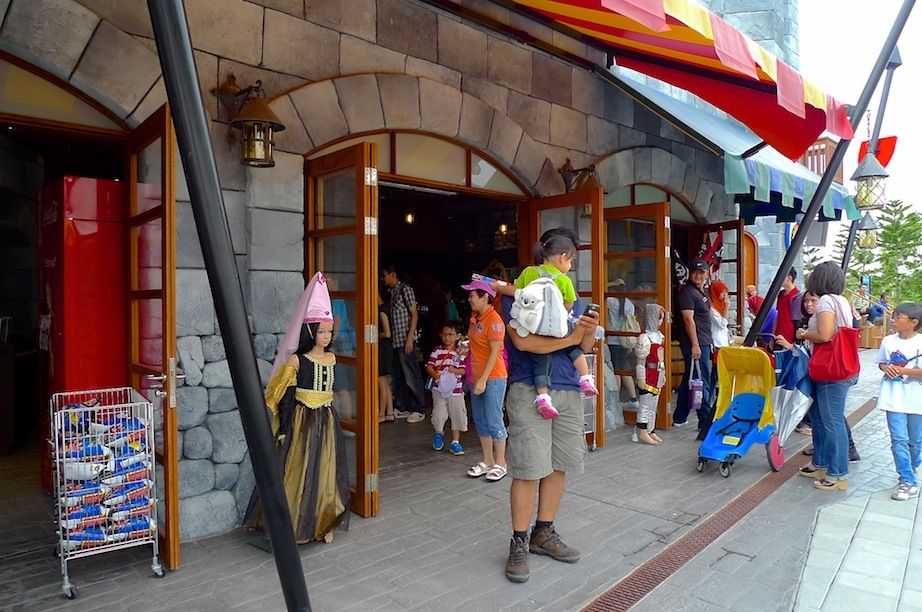 Perhaps you want to be a warrior or a princess like these two girls standing outside the entrance of the King's Market?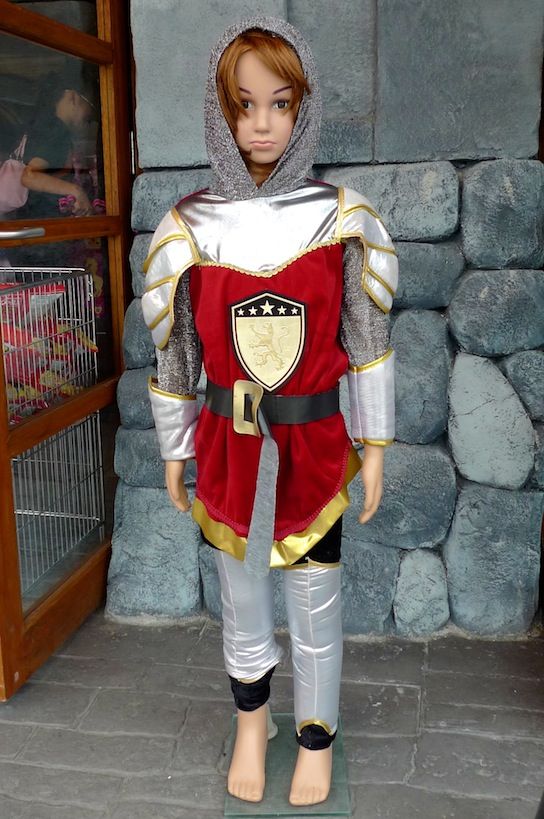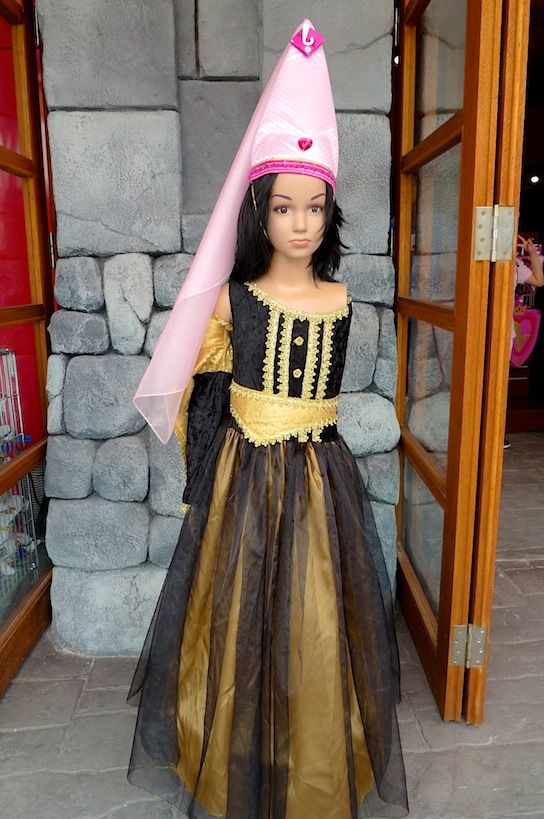 The bridge leading into the castle.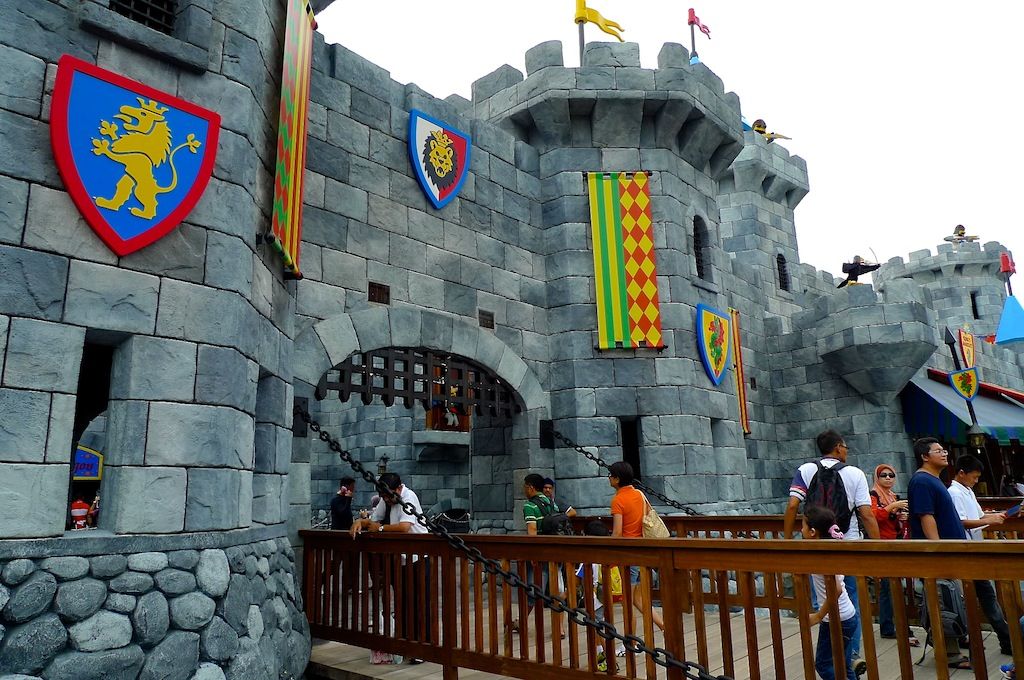 More photos in and around the castle.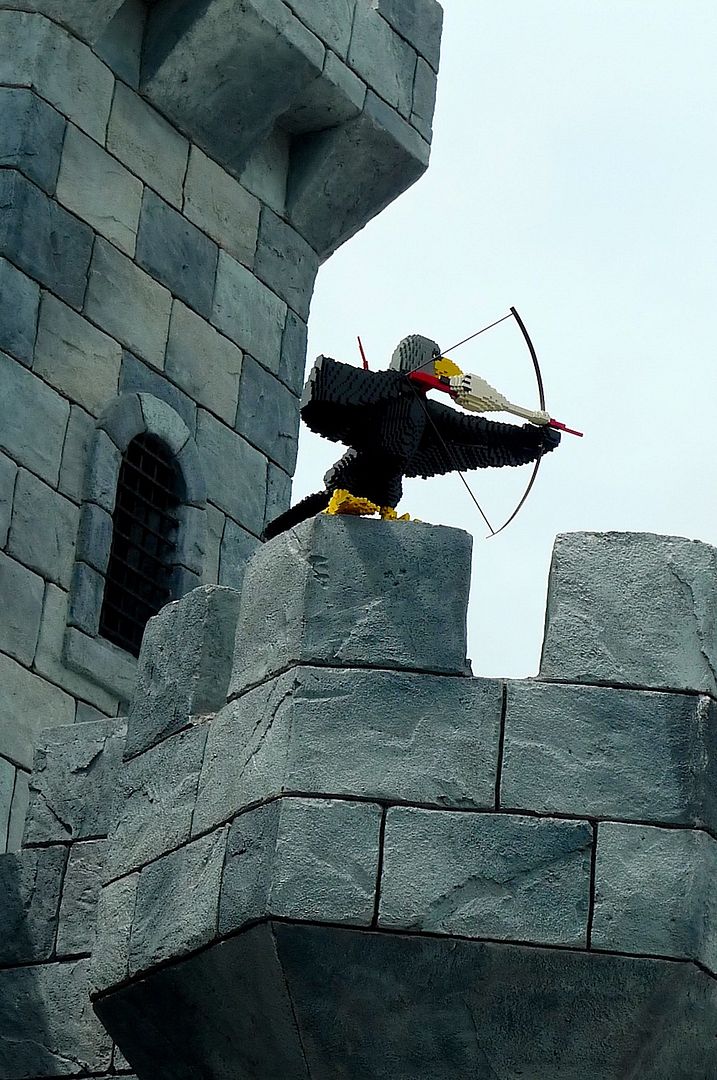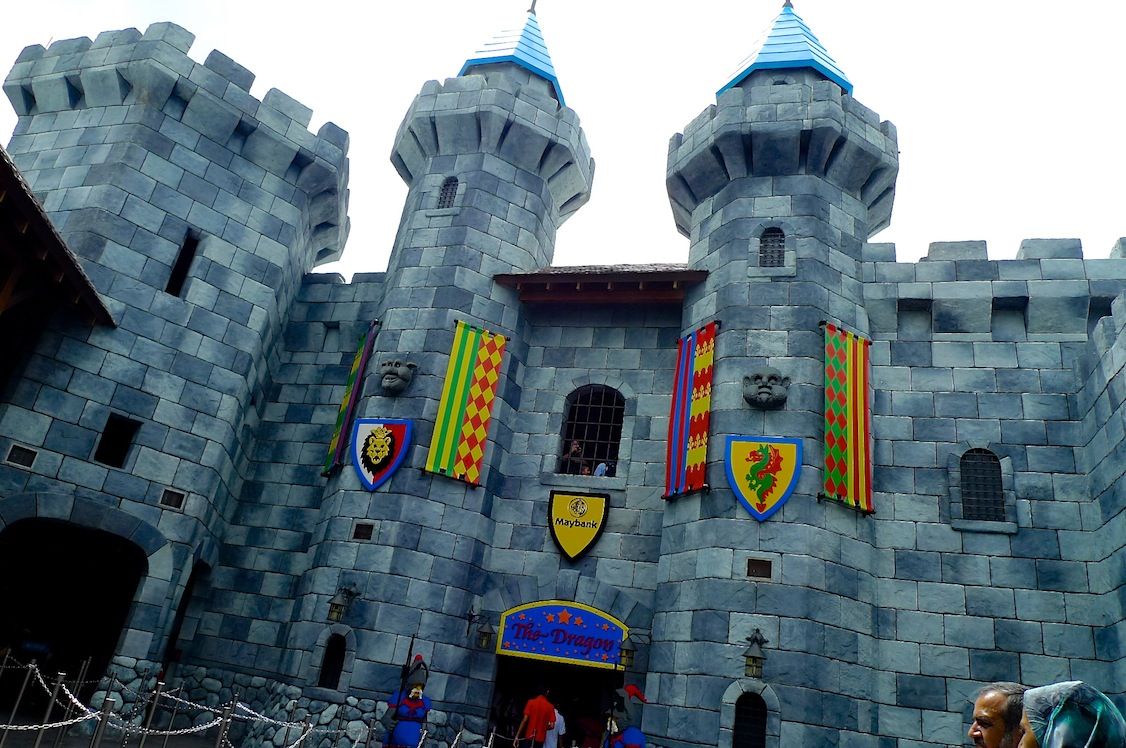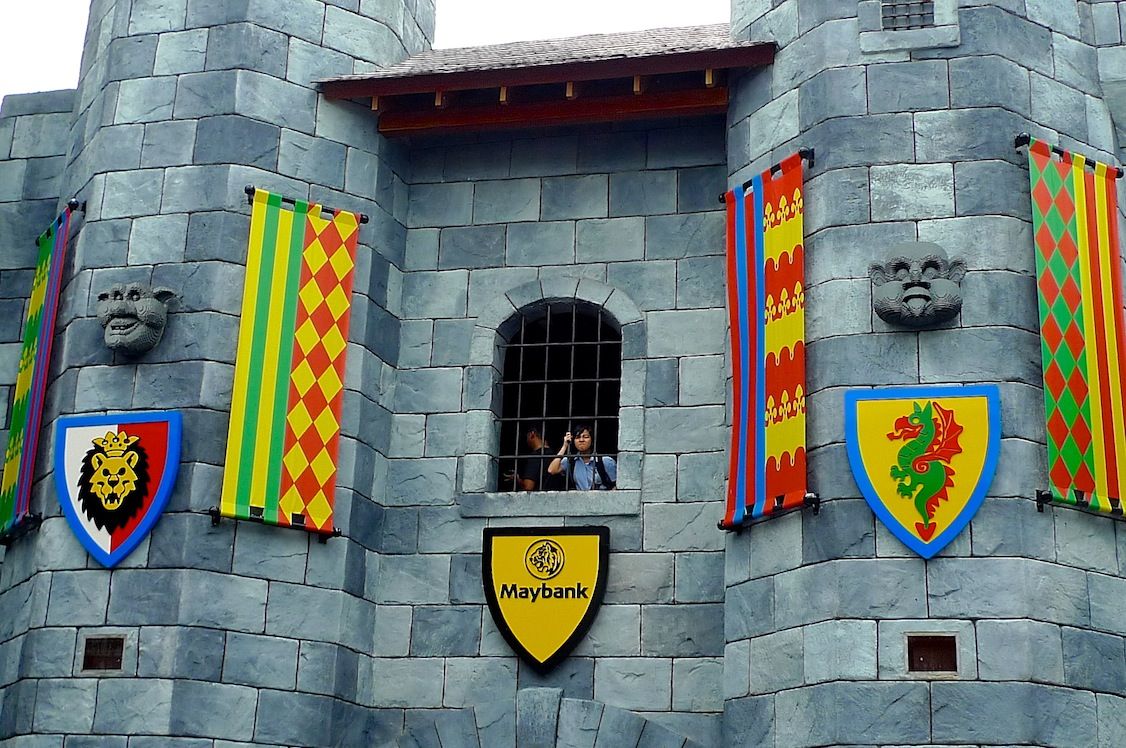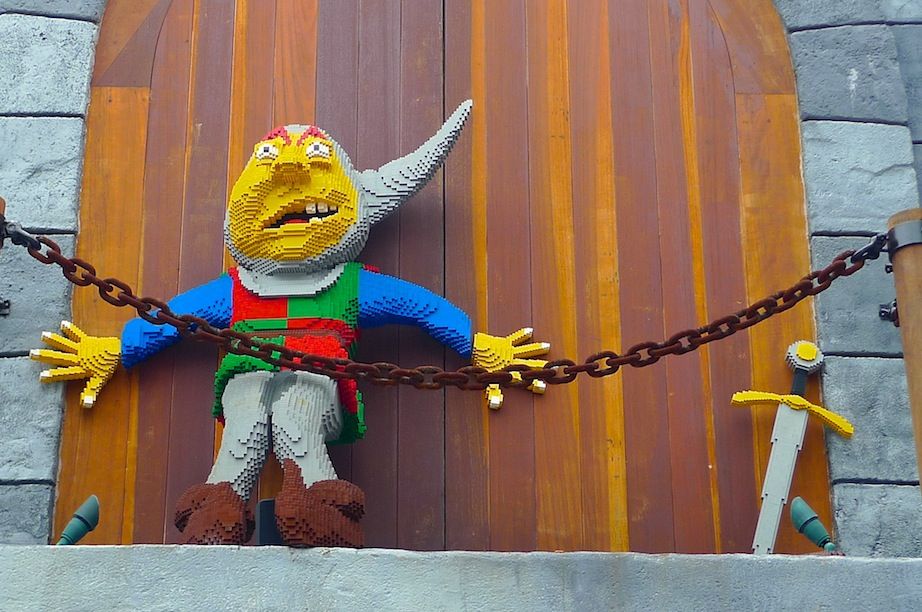 Lego wolves outside The Dragon roller coaster.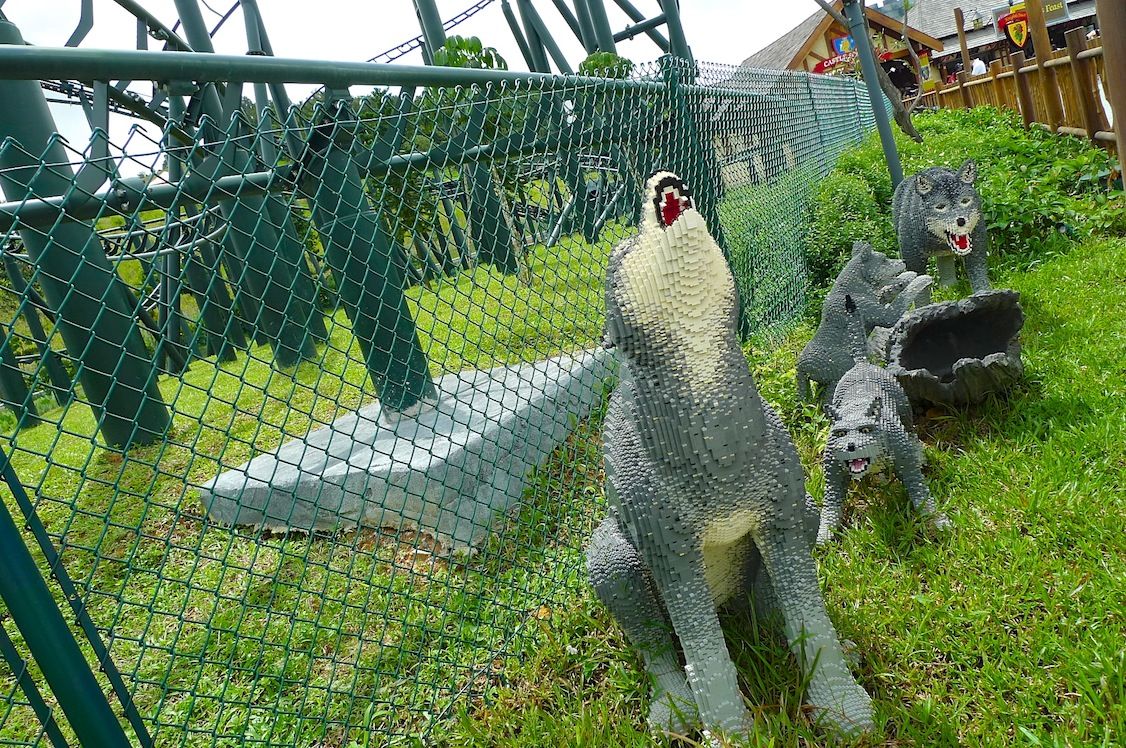 The Dragon roller coaster for adults and children. I think the roller coaster is pretty tame.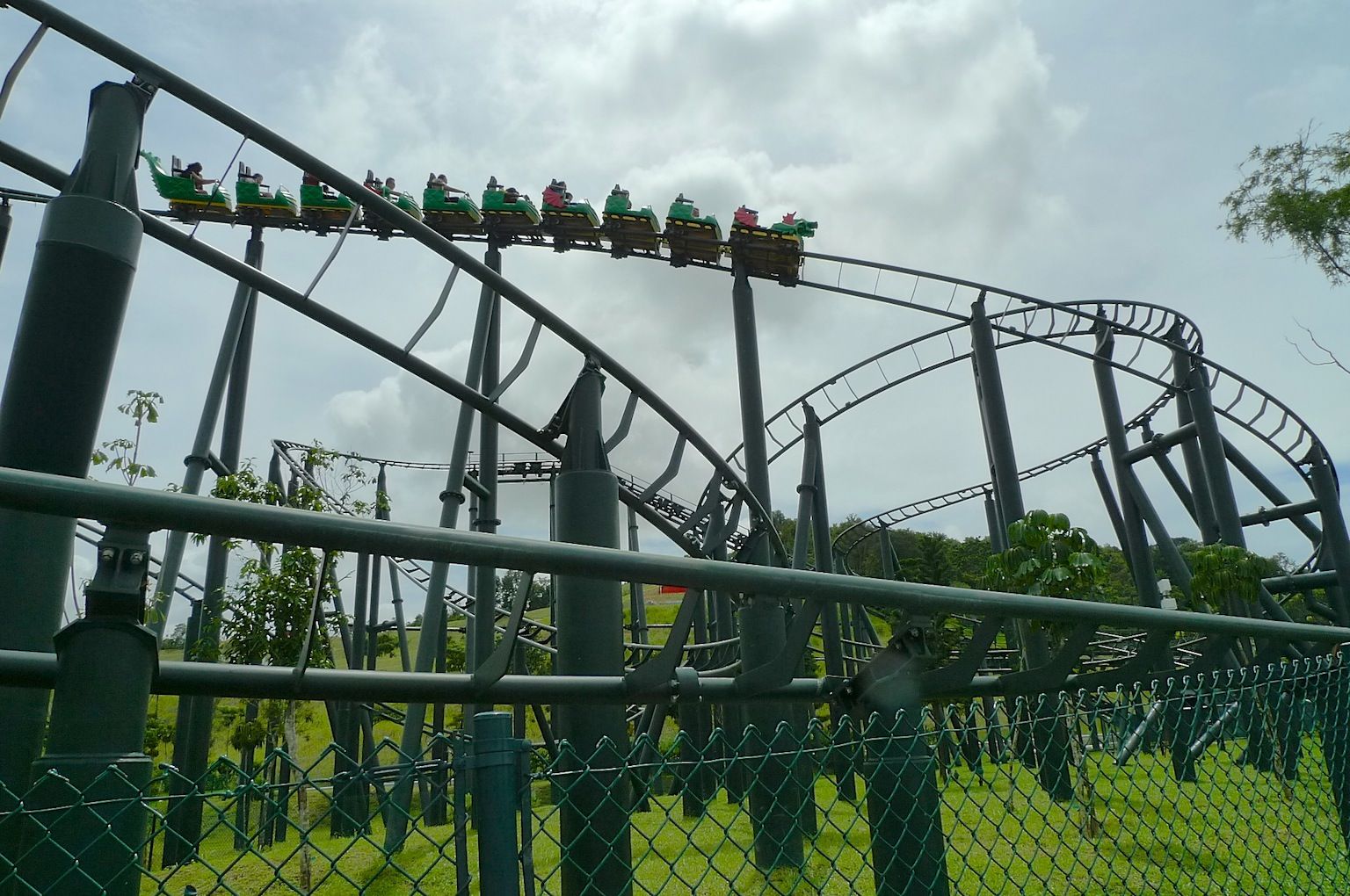 Wolves made from Lego bricks.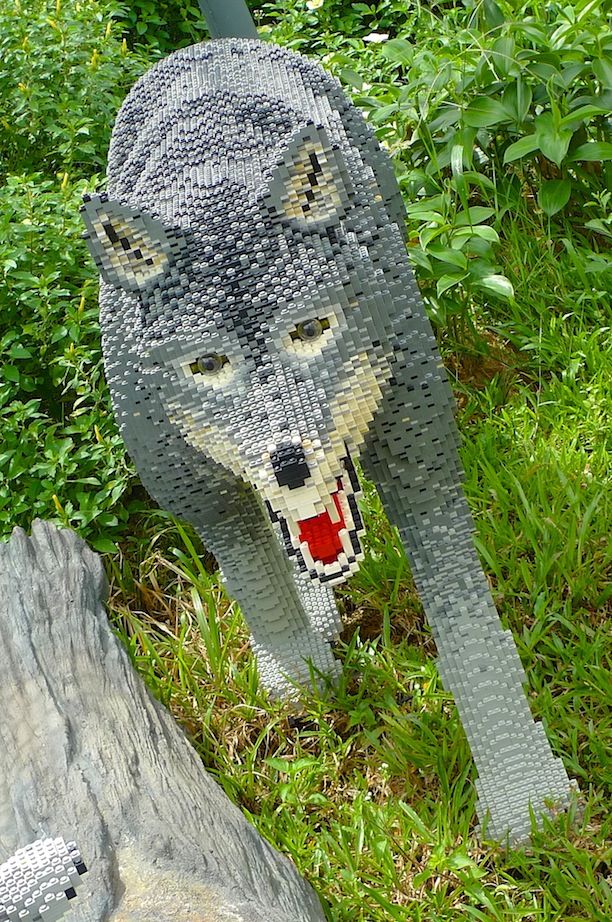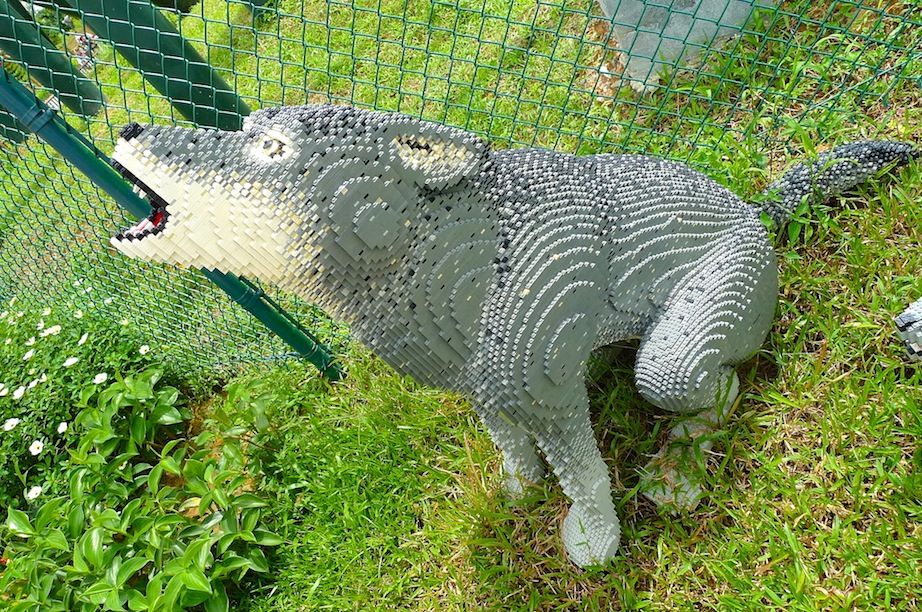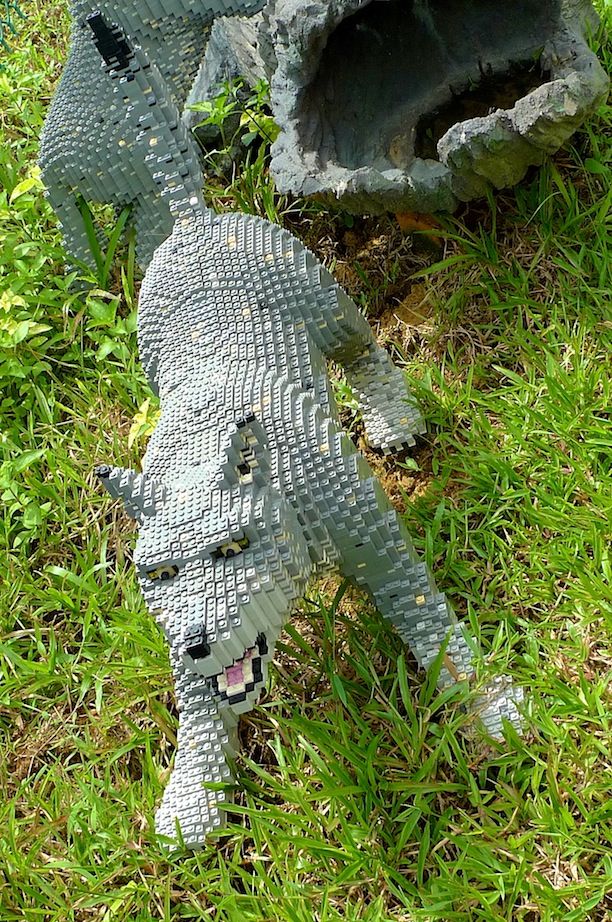 The Forestmen's Hideout
- I did not enter this one. It looks like a place for children to climb up some structures for a hideaway.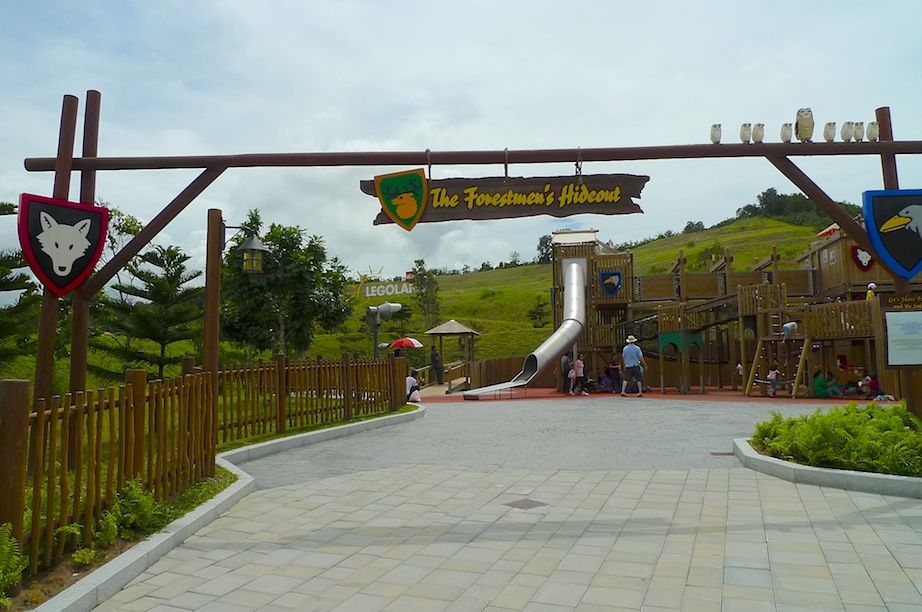 Cute Lego owls!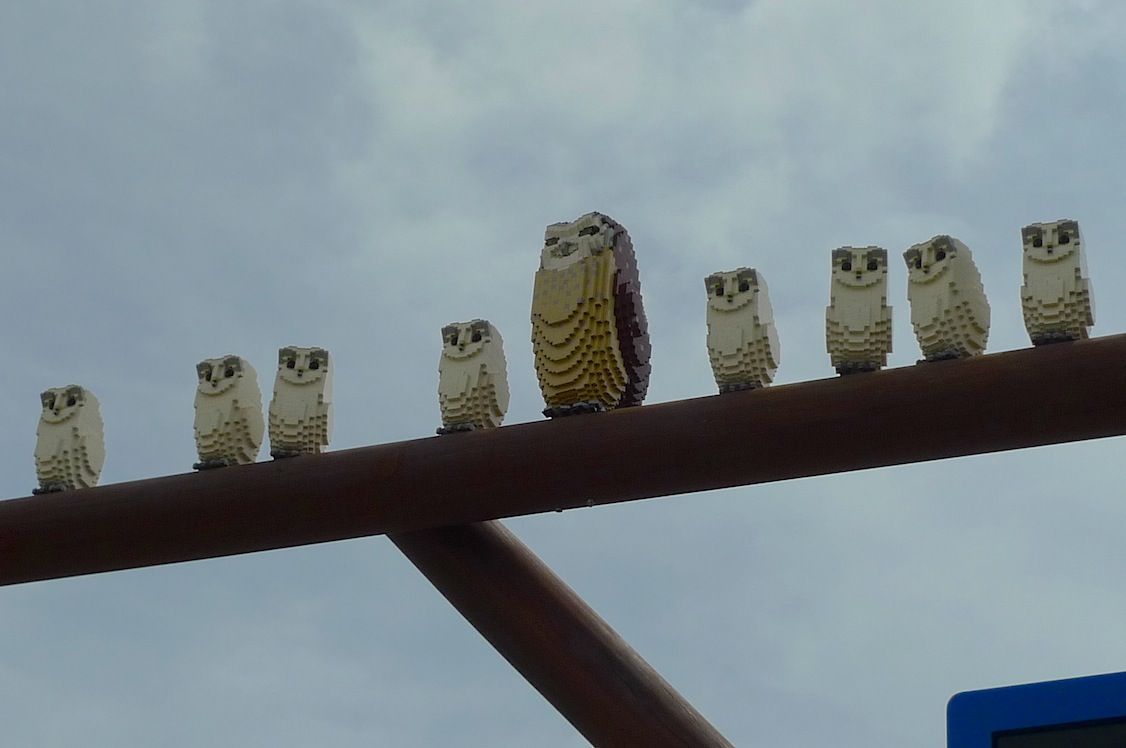 The Dragon's Apprentice
is another roller coaster - you can say it's for younger children while The Dragon is for older children and adults. I did not take a picture of The Dragon's Apprentice though. Instead I took a photo of this tower with cute green dragons.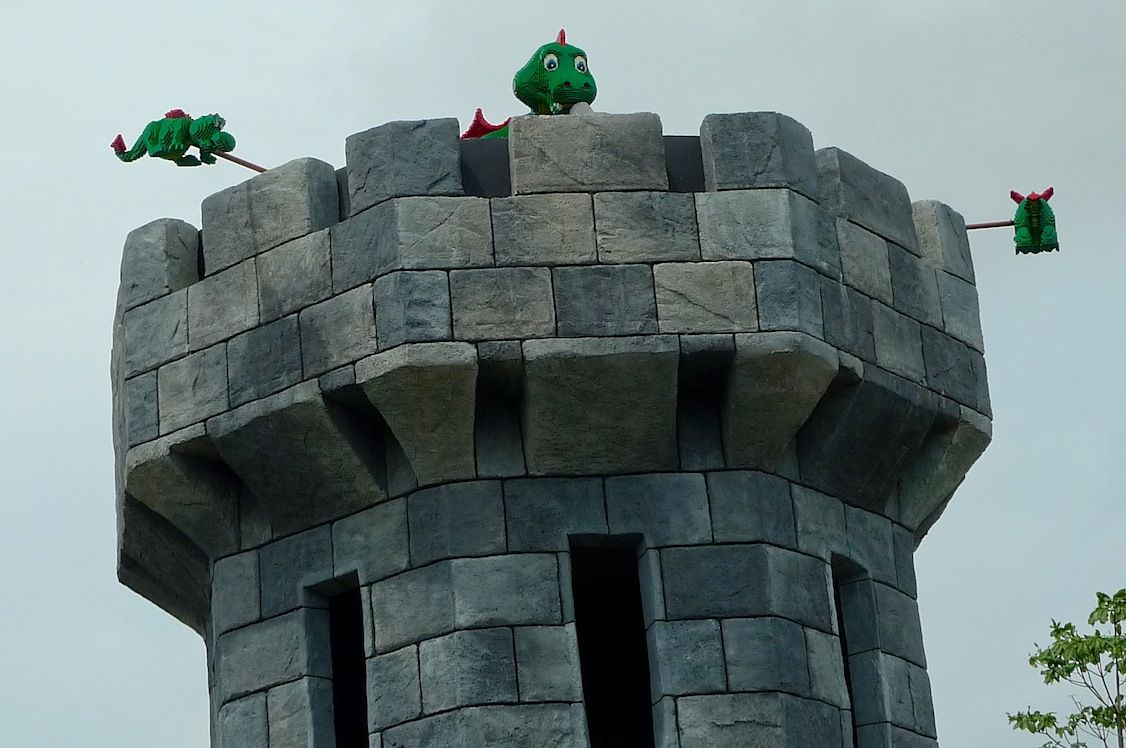 I love this Lego rat! Wish I could bring it home with me!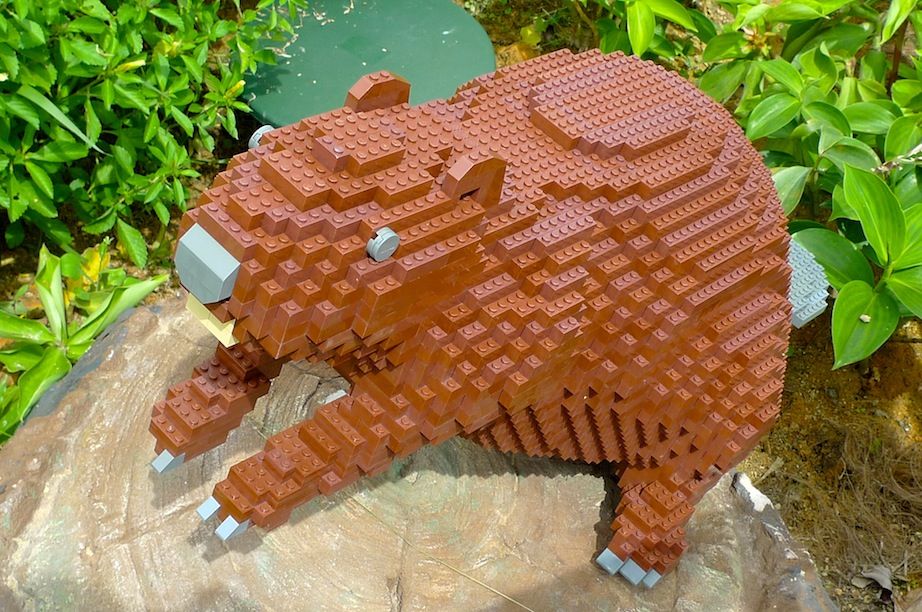 That rounds up the Lego Kingdoms. I took this photo below as I left.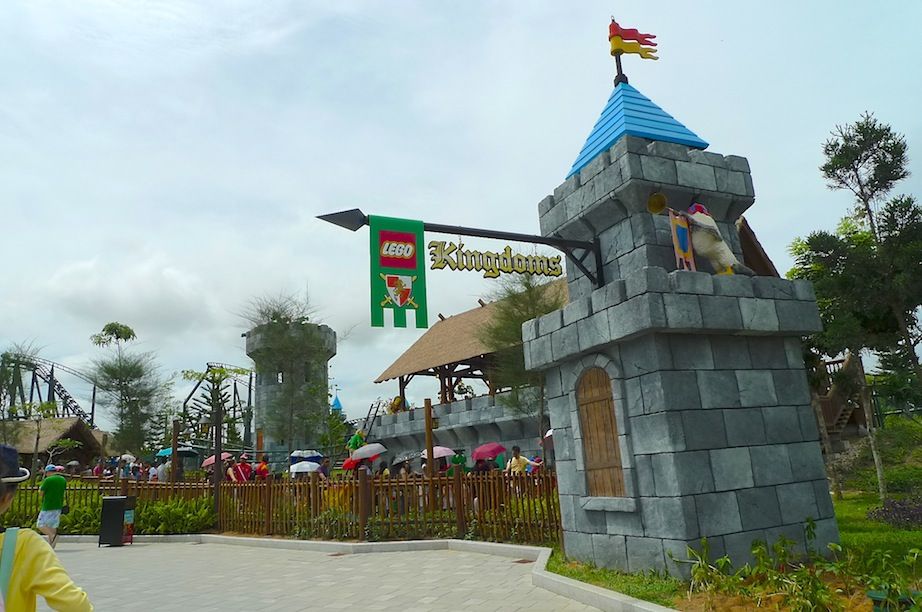 Next I went to
Lego Technic
- one of the 7 themed attractions at Legoland. I very quickly browse through the area but did not take any photos. There is a Lego Workshop for children and more children rides here.
After visiting the whole of Legoland, I can safely conclude that Legoland is really more of a place for children than it is for adults. Children will definitely love it here. As for adults, I think visiting Legoland once is enough.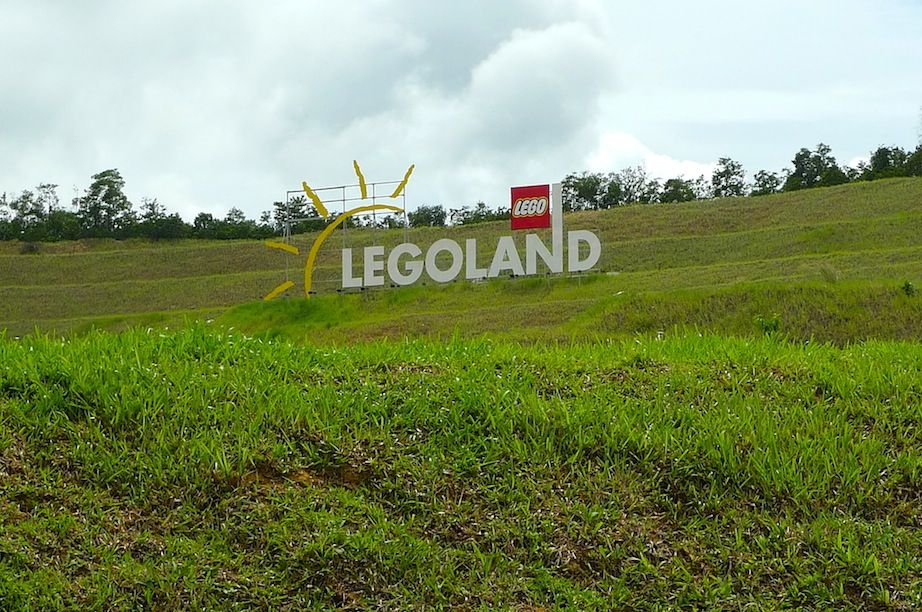 For me personally, I enjoyed the
Miniland
most. That's the place where you can see some of Asia's best known landmarks built using Lego bricks! And that is what I am going to blog about next, so stay tuned for Part 3! : )