Believe it or not, I have never taken the
KLIA Ekspres
before in my life! As such, during my recent trip to Bangkok, I decided to give it a try.
For the uninitiated, KLIA Ekspres is a premium, non-stop high-speed train service linking Kuala Lumpur Sentral (
KL Sentral
) and Kuala Lumpur International Airport (
KLIA
). It shares the line with
KLIA Transit
, which stops at 3 stations along the way.
My friend and I reached KL Sentral early in the morning and made our way to KL City Air Terminal (
KL CAT
) within the KL Sentral building to purchase the tickets. The tickets cost RM35 per person one way.
After getting the tickets, we walked through the turnstiles, down the escalator and reached the platform.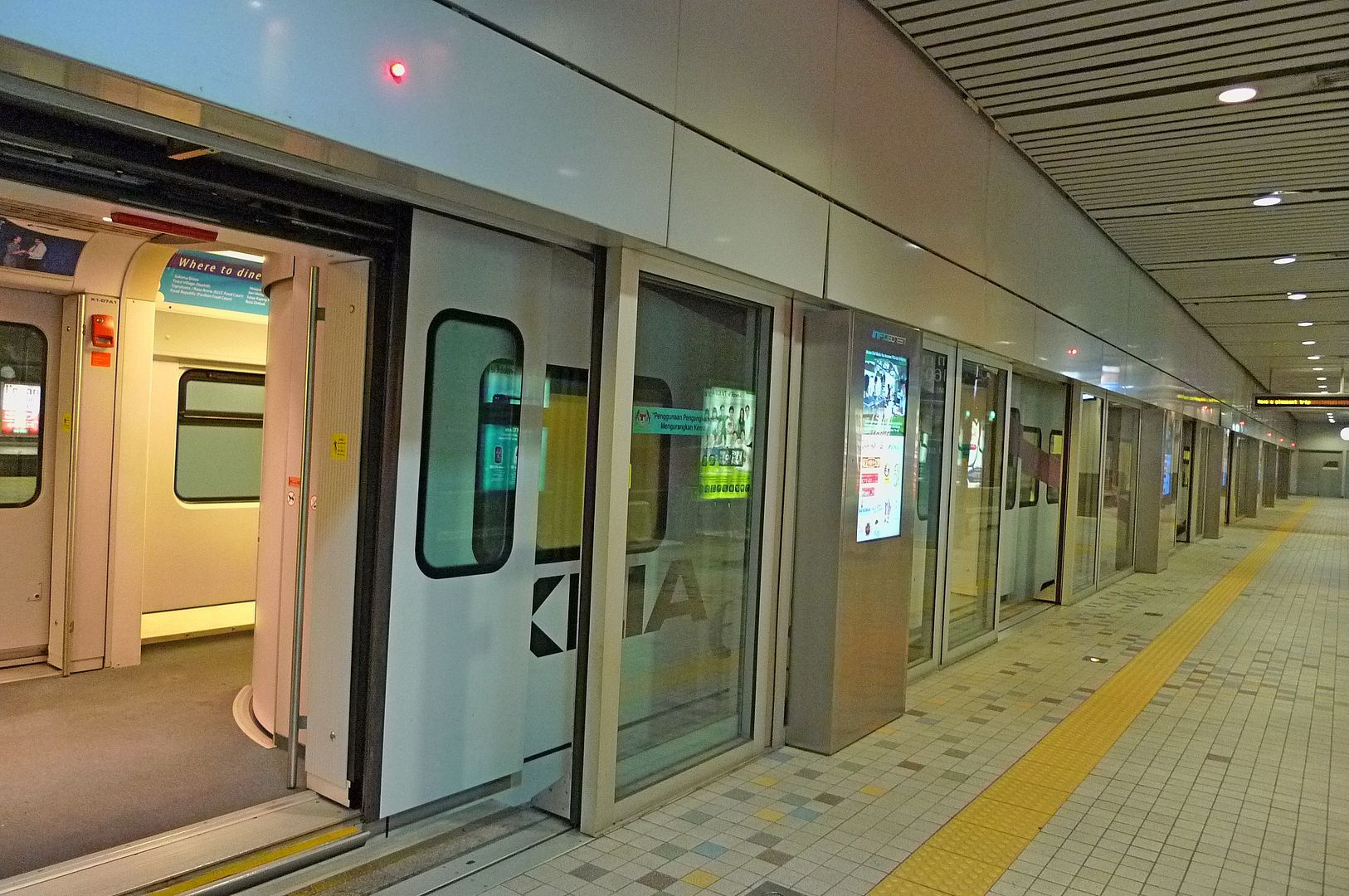 A train was already there but even if we missed it, there would be a train departing every 15 minutes during peak hours or 20 minutes during non-peak hours. There were no crowds at all which I liked a lot!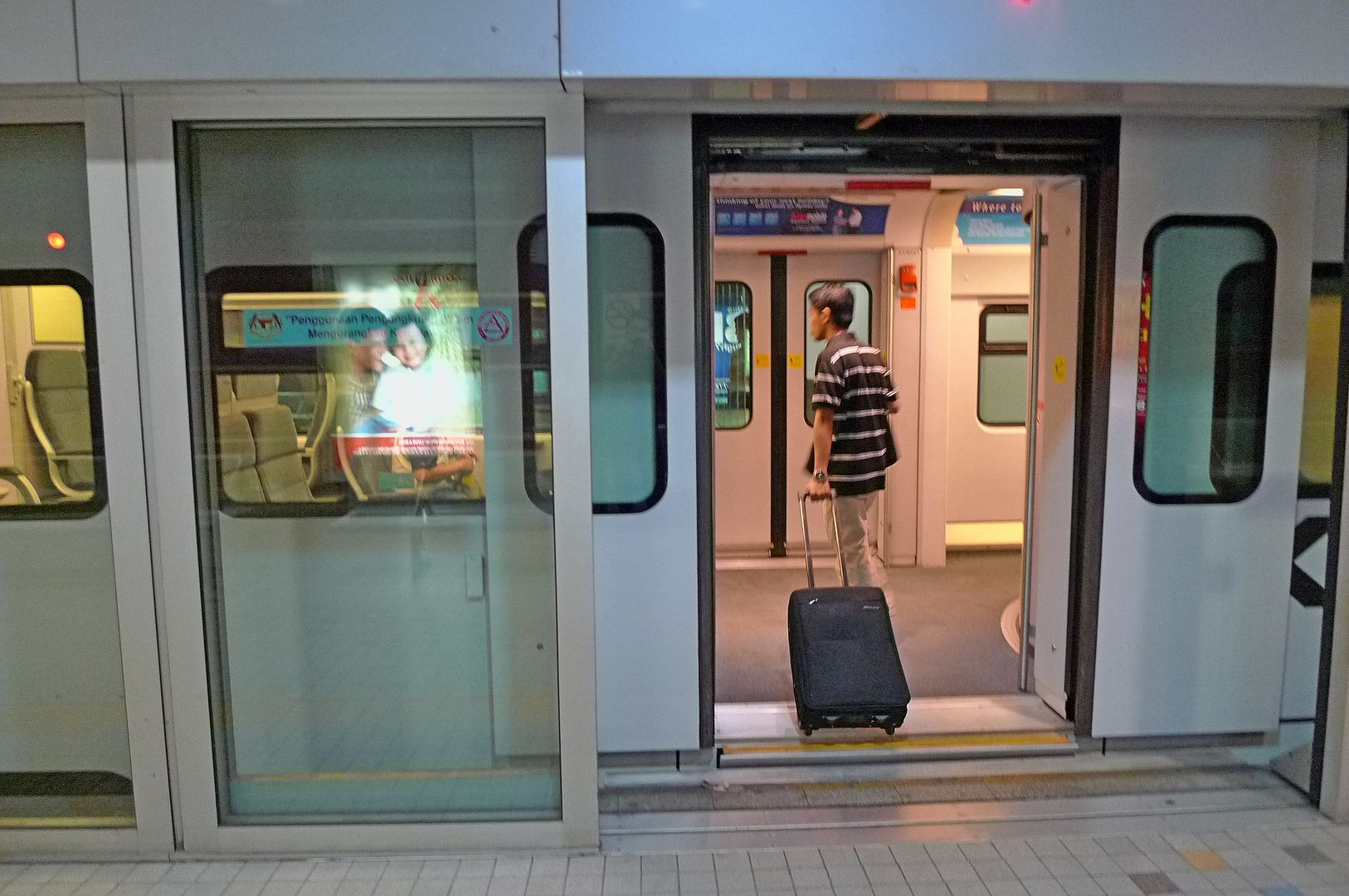 KLIA Ekspres is operated by Express Rail Link Sdn Bhd (
ERL
). You can see the company's logo on the train below.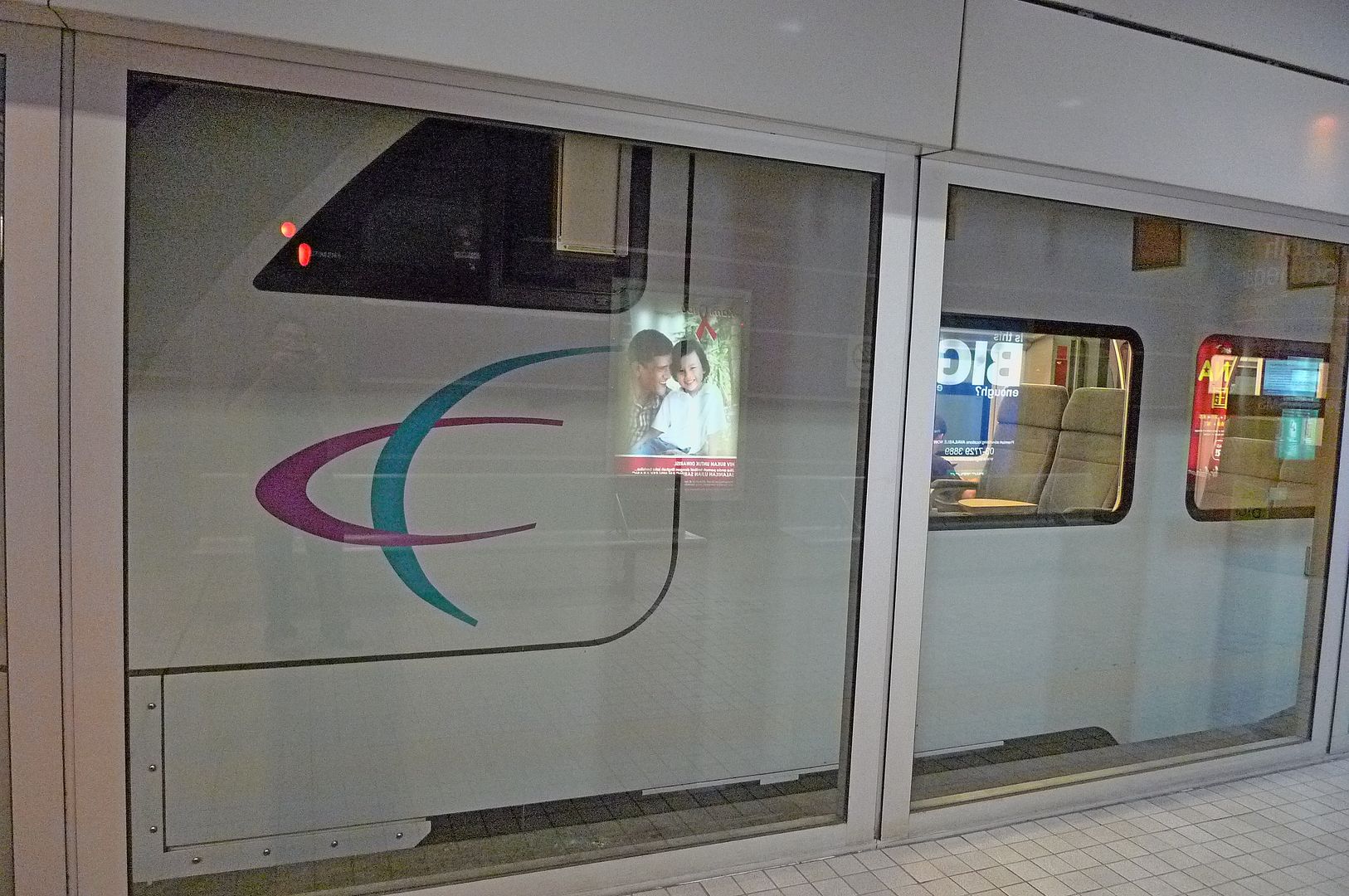 Stepping inside, I could see the interior was clean and spacious.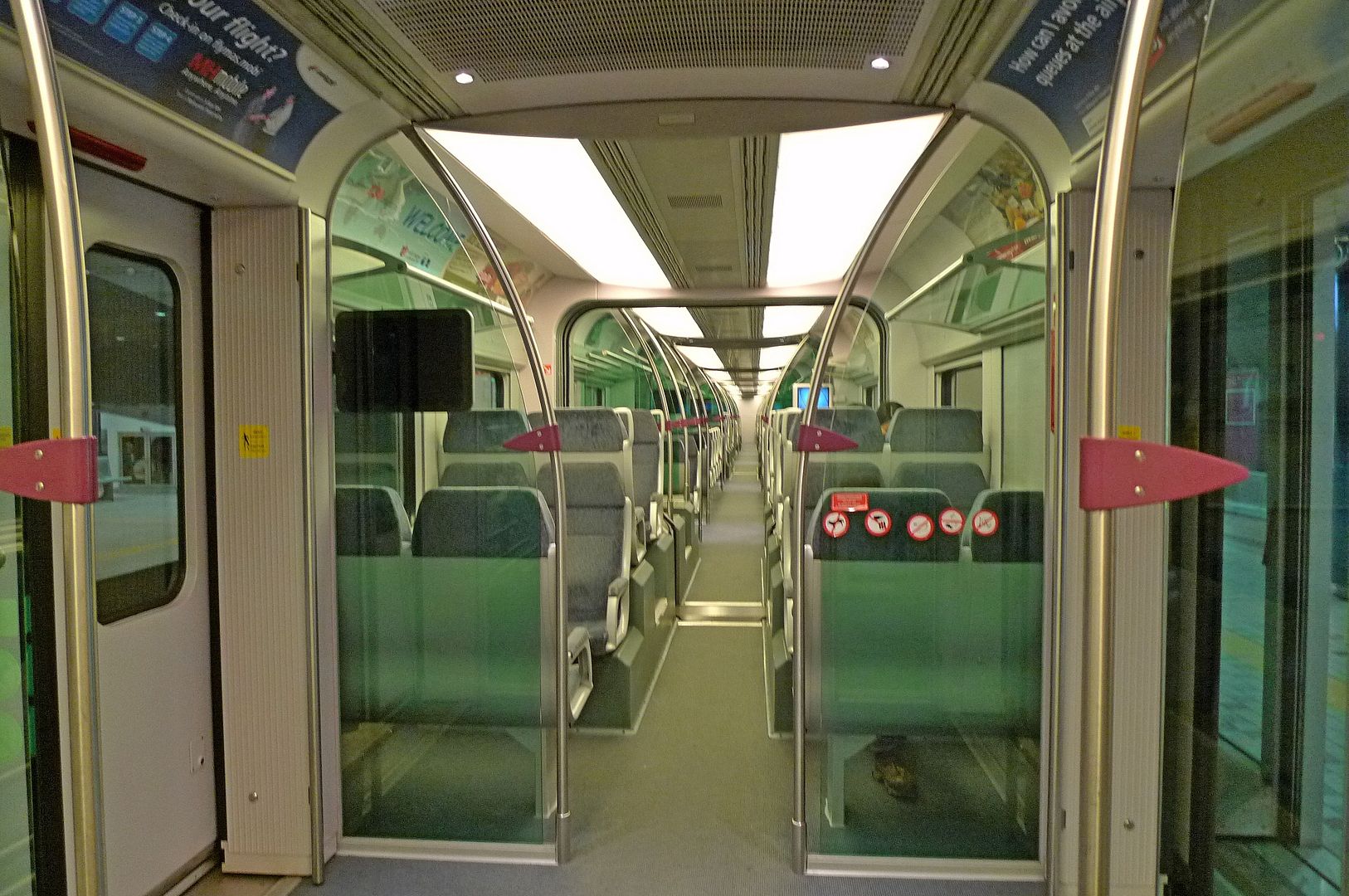 I can say we almost had the whole train to ourselves as there were just a small number of passengers. The seats were comfortable and they even have TV screens!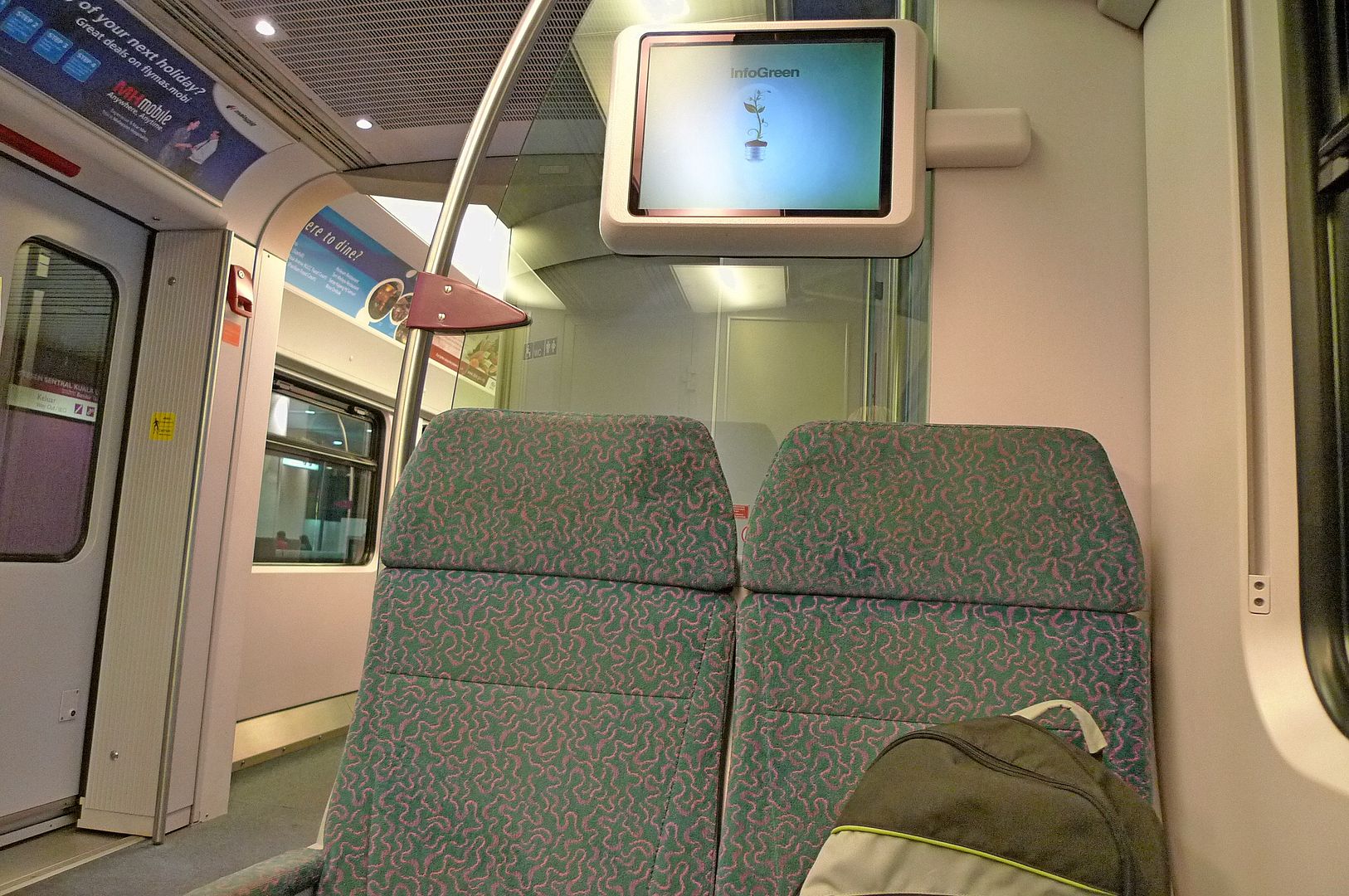 Since this was my first time on the train, I decided to check out the toilet!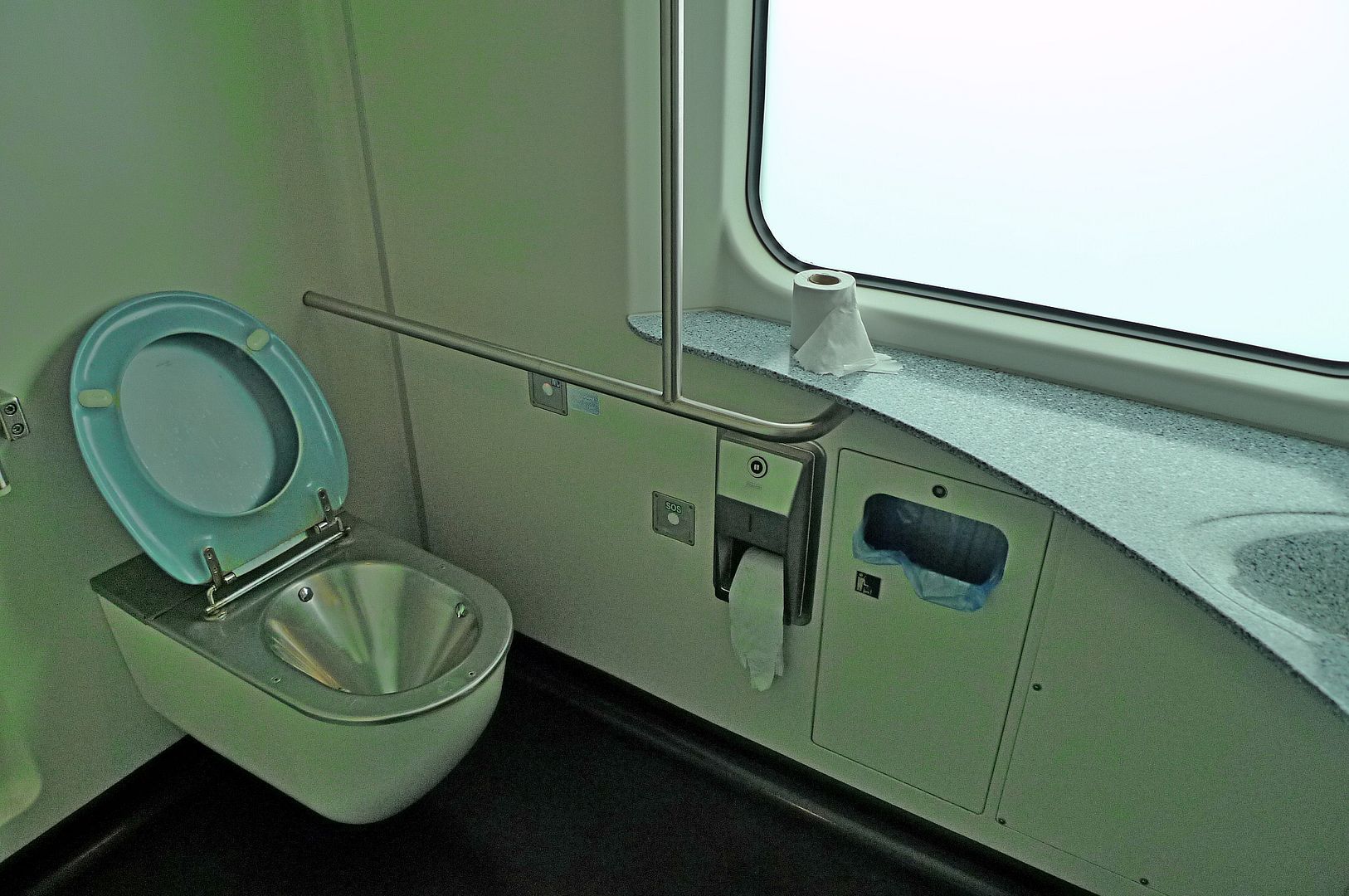 It was not bad but I did not use it.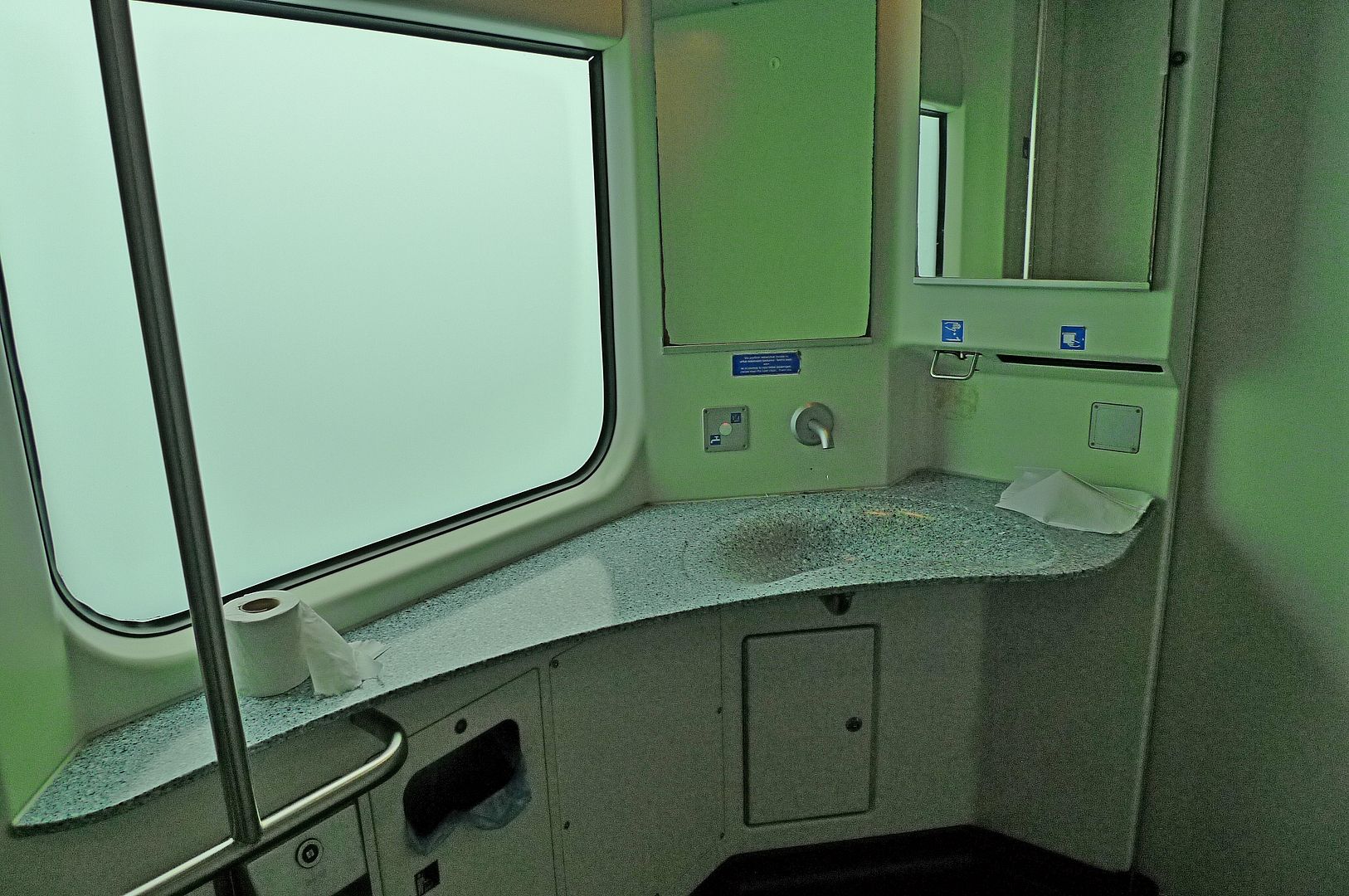 Like a child, I had some fun pressing on the red button to open and close the door. I mean, how often do you see a toilet door slide open or close at the push of a button? Haha!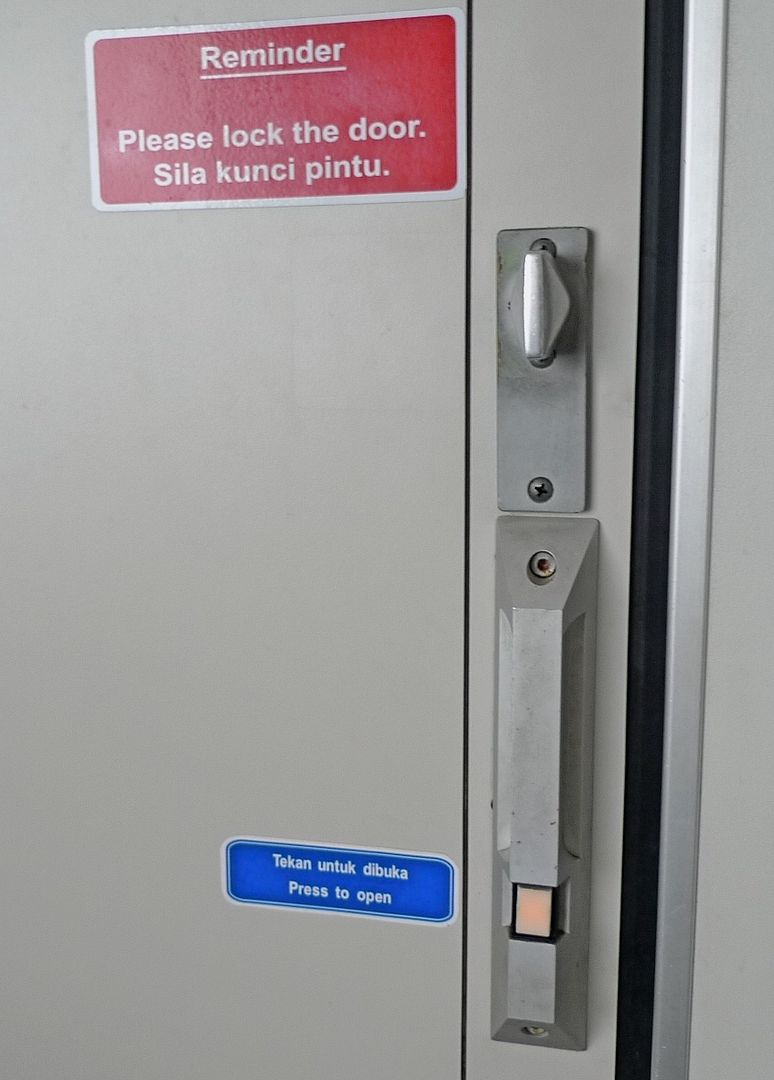 Of course, once the door is closed, do not forget to lock the door as anyone outside the toilet can still open it by simply pushing a button located outside. This must have happened a lot of times in the past as can be seen by a reminder notice being placed there!
The train ride was smooth and comfortable. I enjoyed sitting by the window and watching the views outside.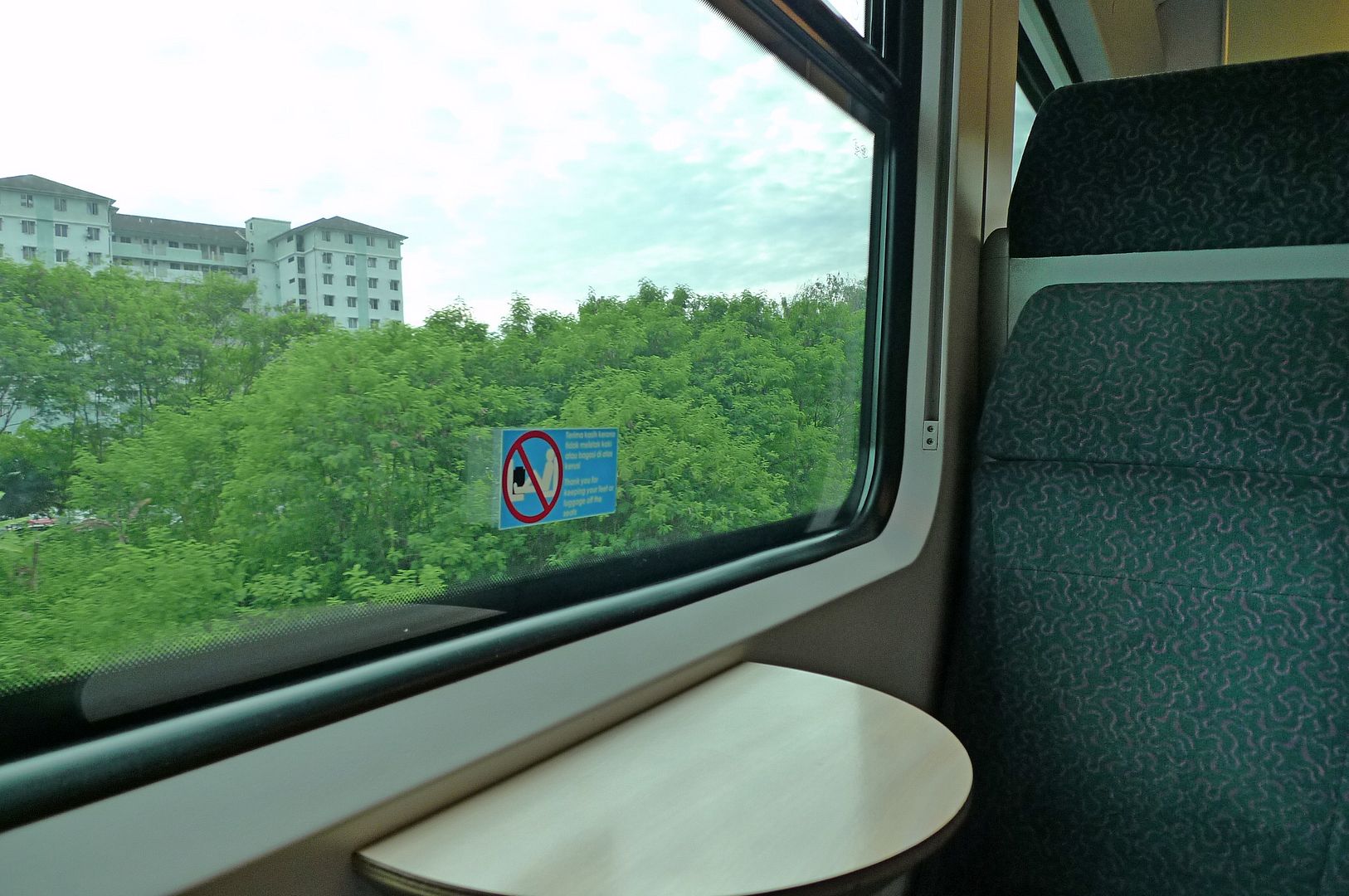 I even took a couple of photos.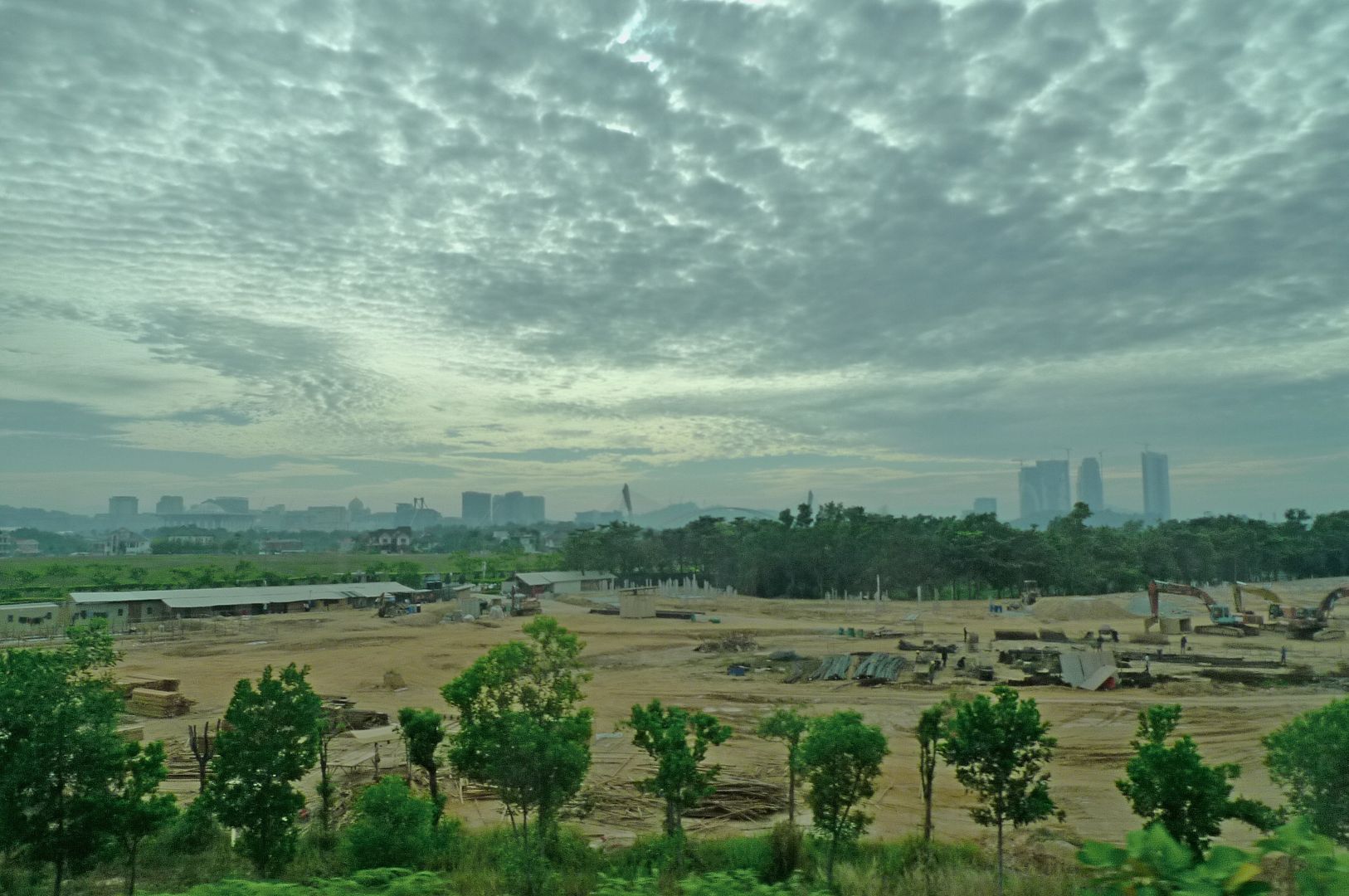 At one point, we passed by Putrajaya. Can you spot the Putrajaya International Convention Centre (PICC) in the picture below?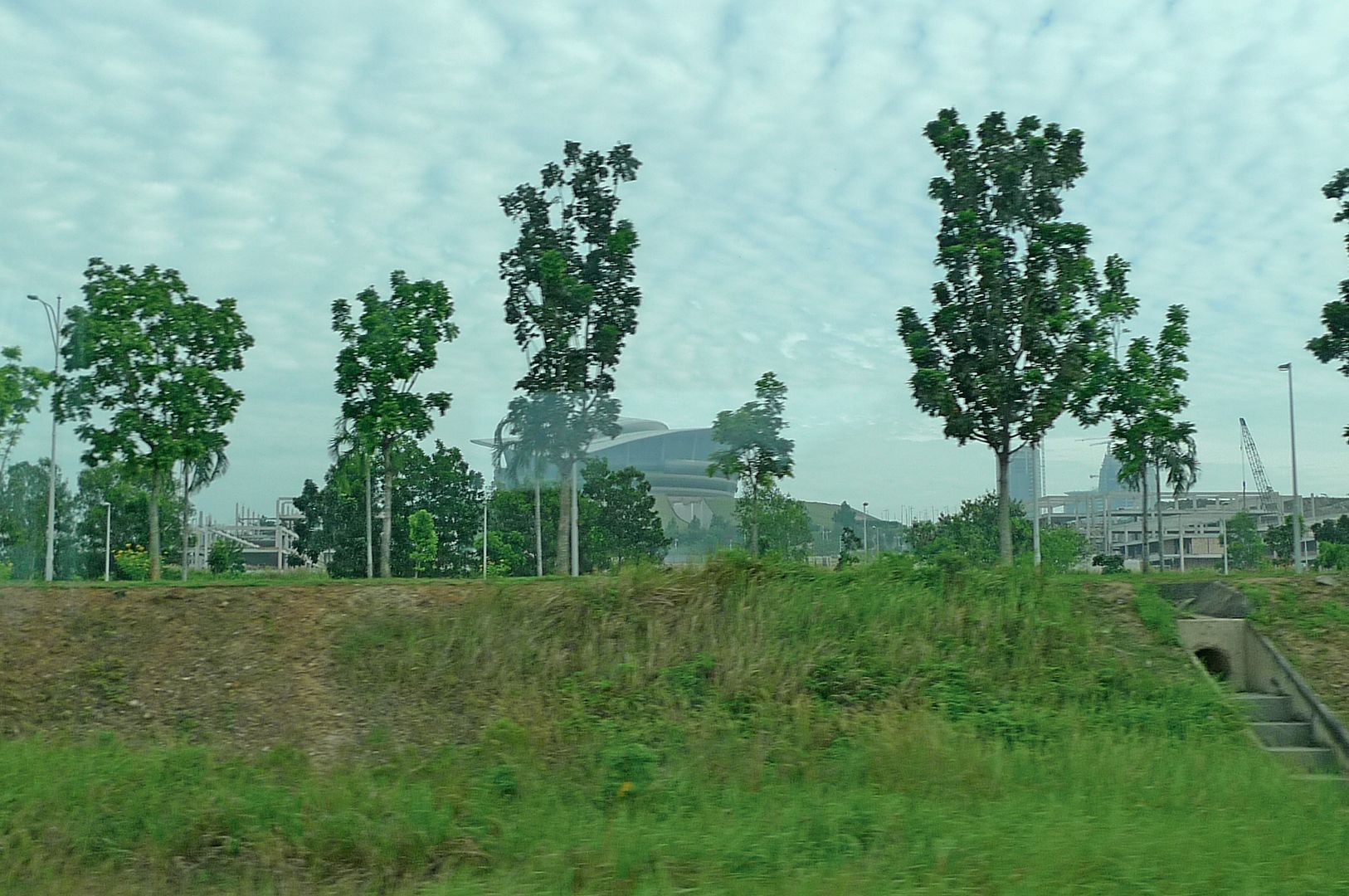 Before long, we reached KLIA. I timed the ride. It took us exactly 28 minutes to reach KLIA. Very efficient indeed!
The good thing about KLIA Ekspres is that it stops inside the KLIA building which is pretty convenient.
Walking inside KLIA, I saw this - a panda bear!!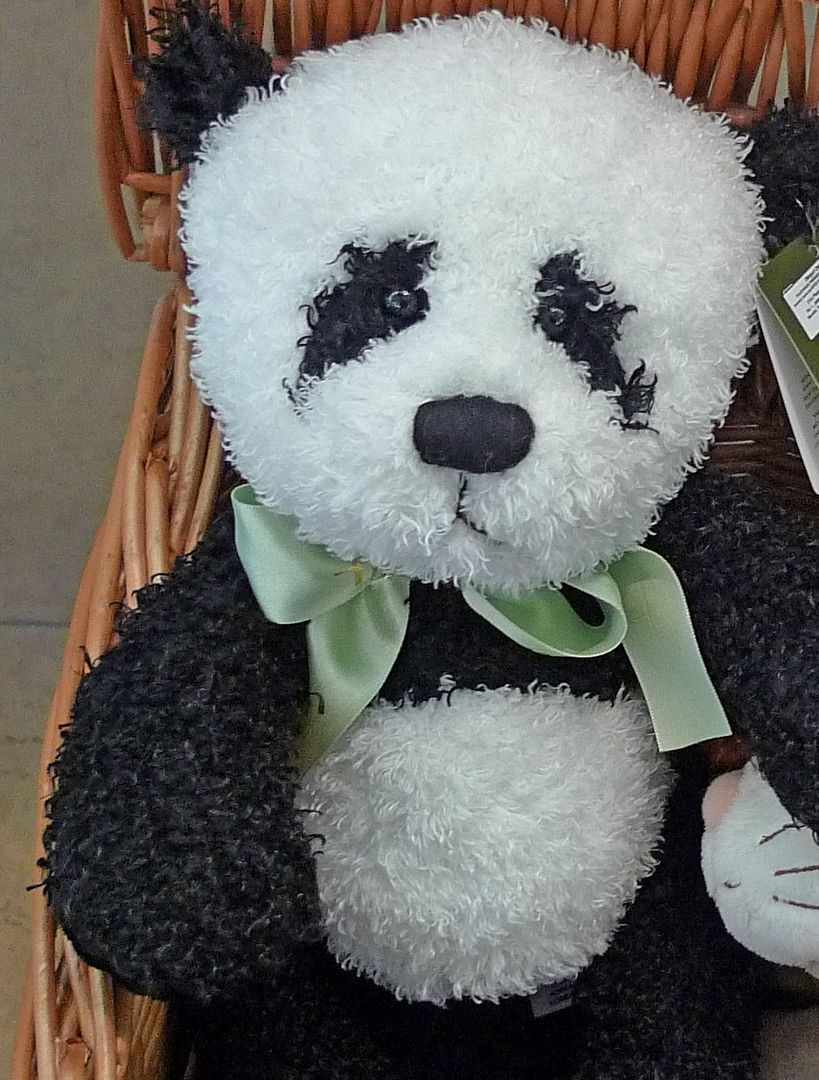 What is a panda doing in an airport? Stay tuned for the answer in my next post coming right up!