Yes!! I now own
AirAsia
!!
No, not the airline company.
But their
A320
Airbus!
The toy version, that is. Haha!!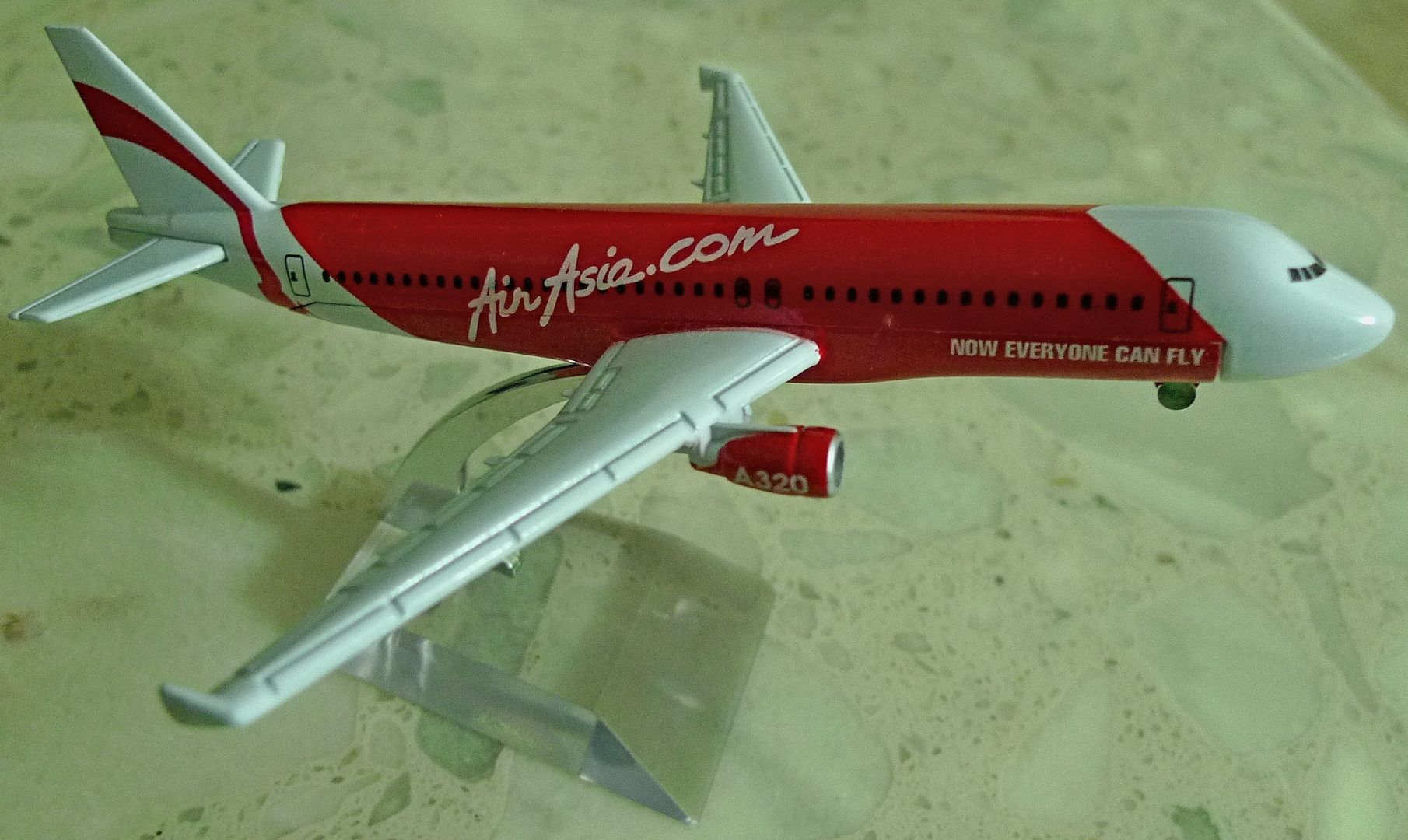 No, I did not buy this plane on board the AirAsia flight.
By the way, I have never bought any souvenirs or gift items from AirAsia before. Have you?
Besides, this toy plane of mine is much more solid and heavier than the ones sold by AirAsia.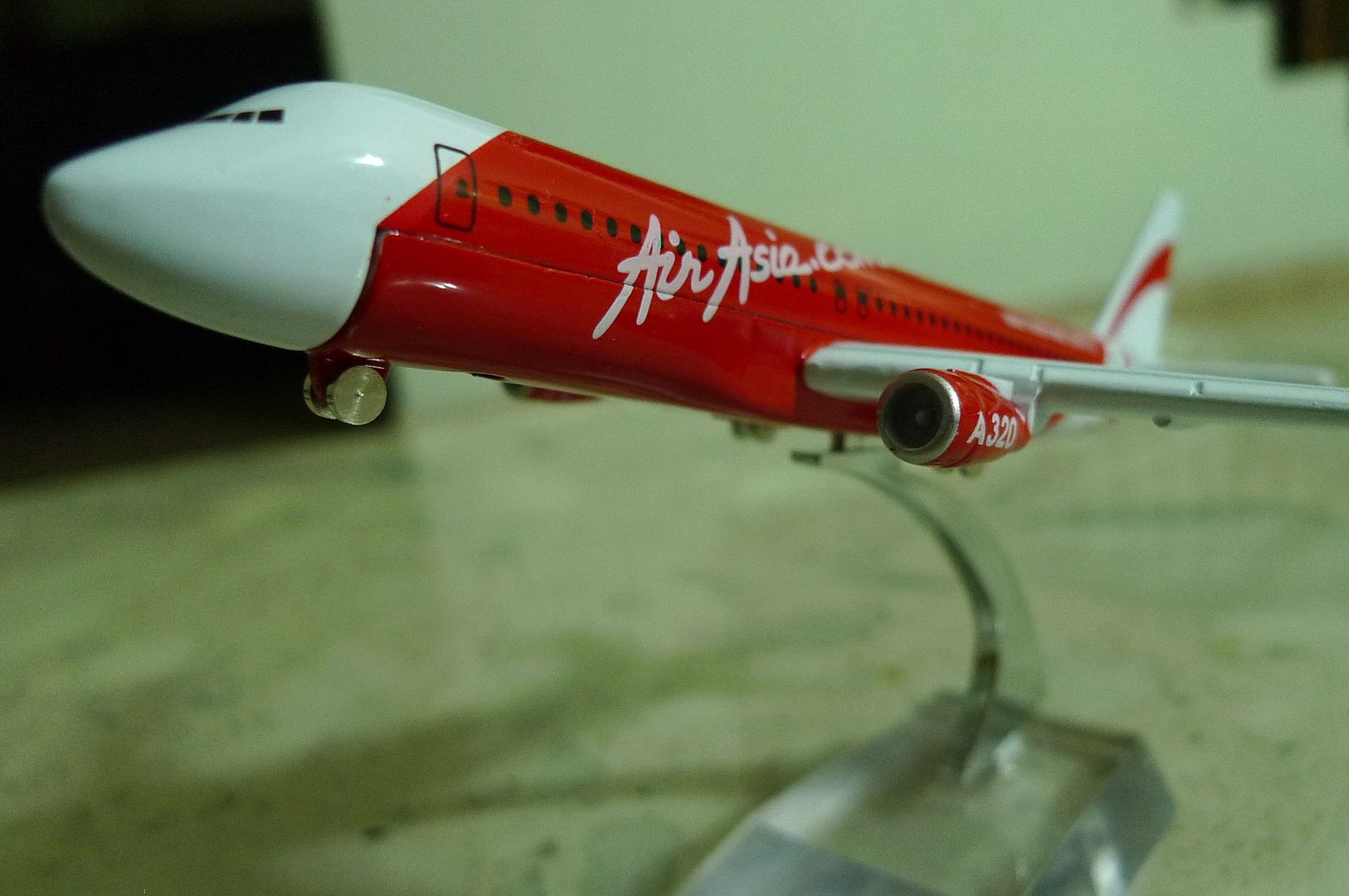 I bought it all the way from Bangkok! Yes, in one of those souvenir outlets in
MBK Shopping Mall
.
My purchase was actually inspired by what I saw at
KLIA
before my flight to Bangkok.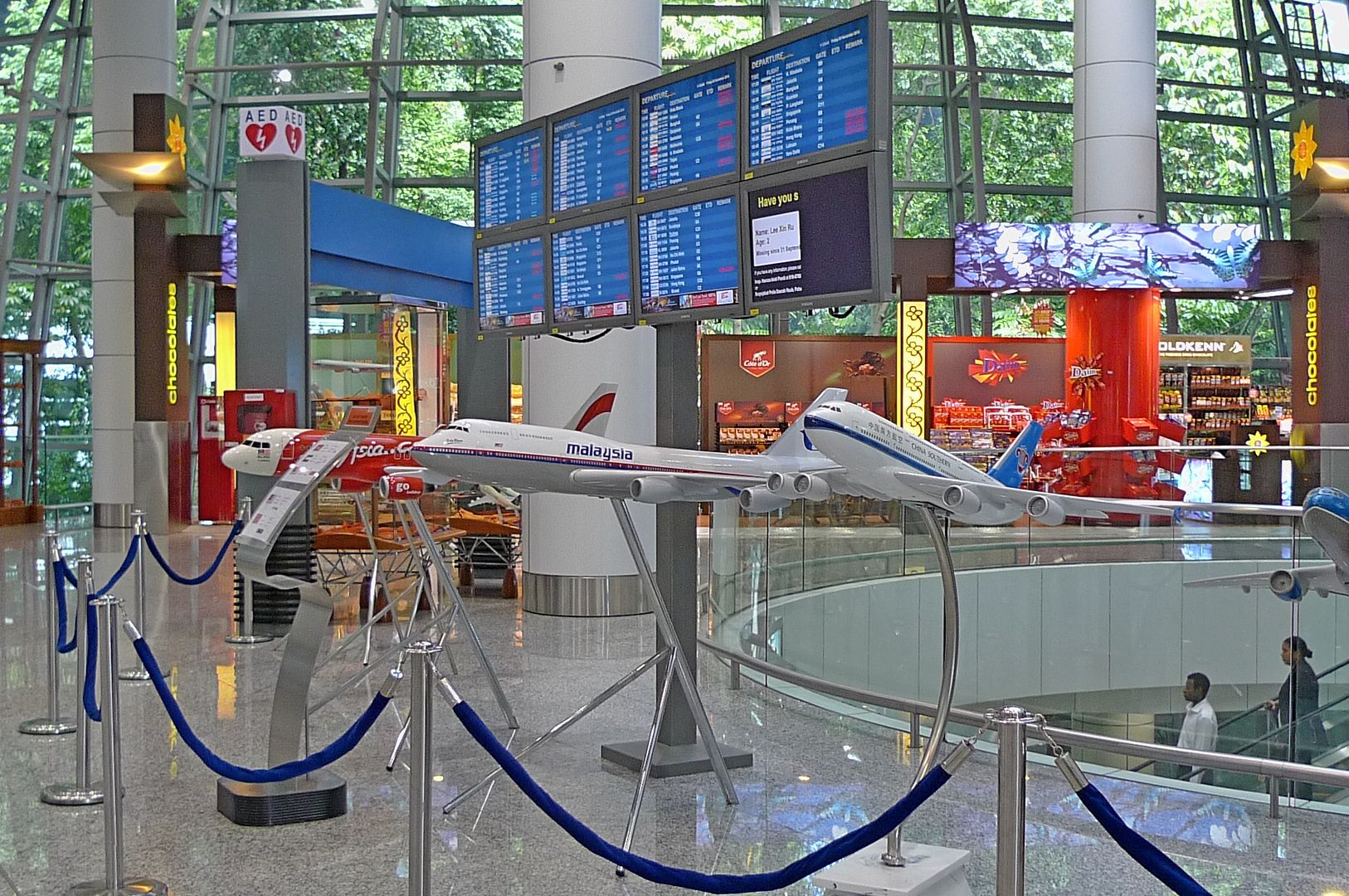 A display of some of the planes from various international airlines.
This is the Boeing 747-400 from our very own
MAS
(Malaysia Airlines).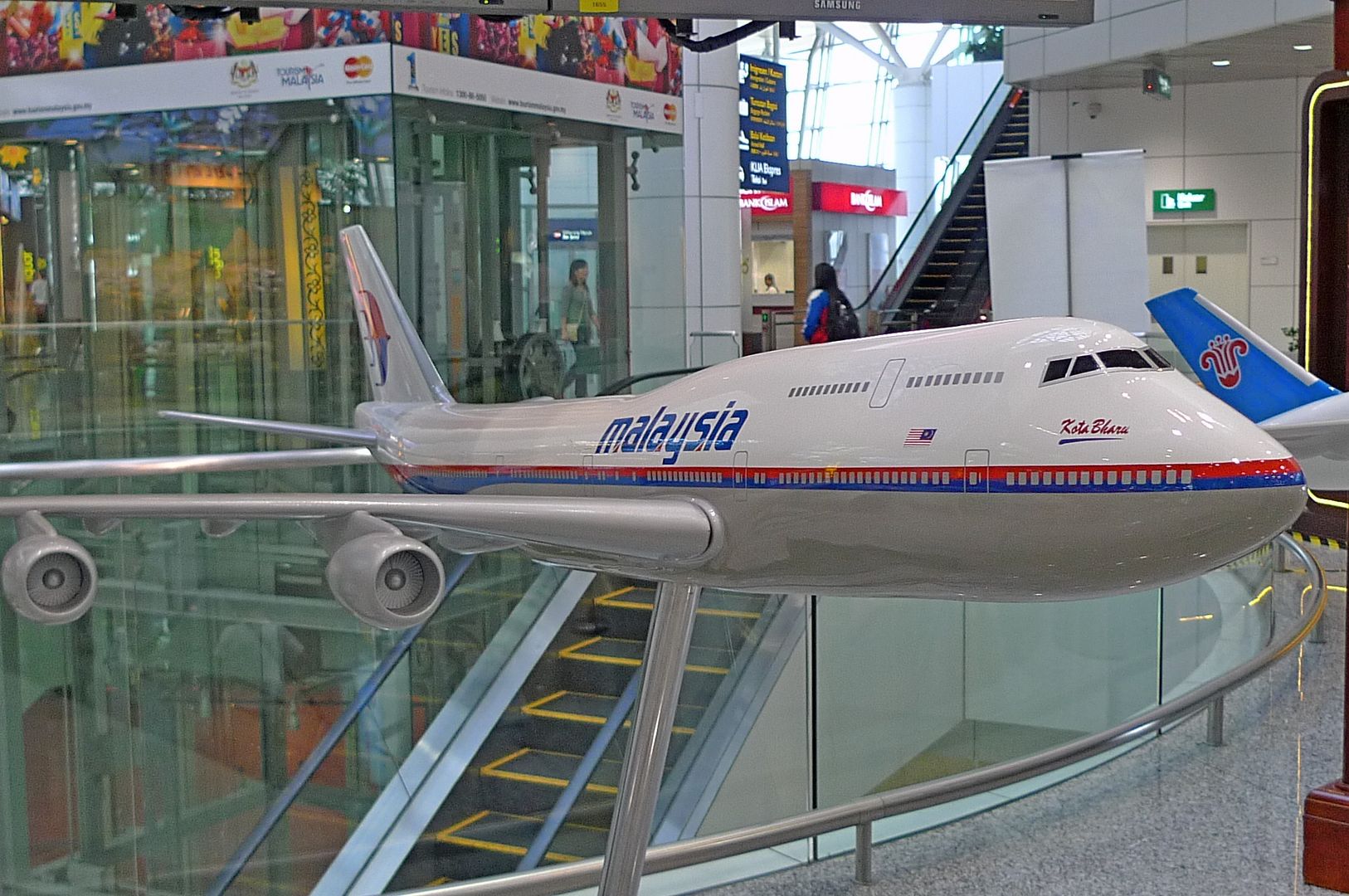 And this is Airbus A380 from
China Southern Airlines
.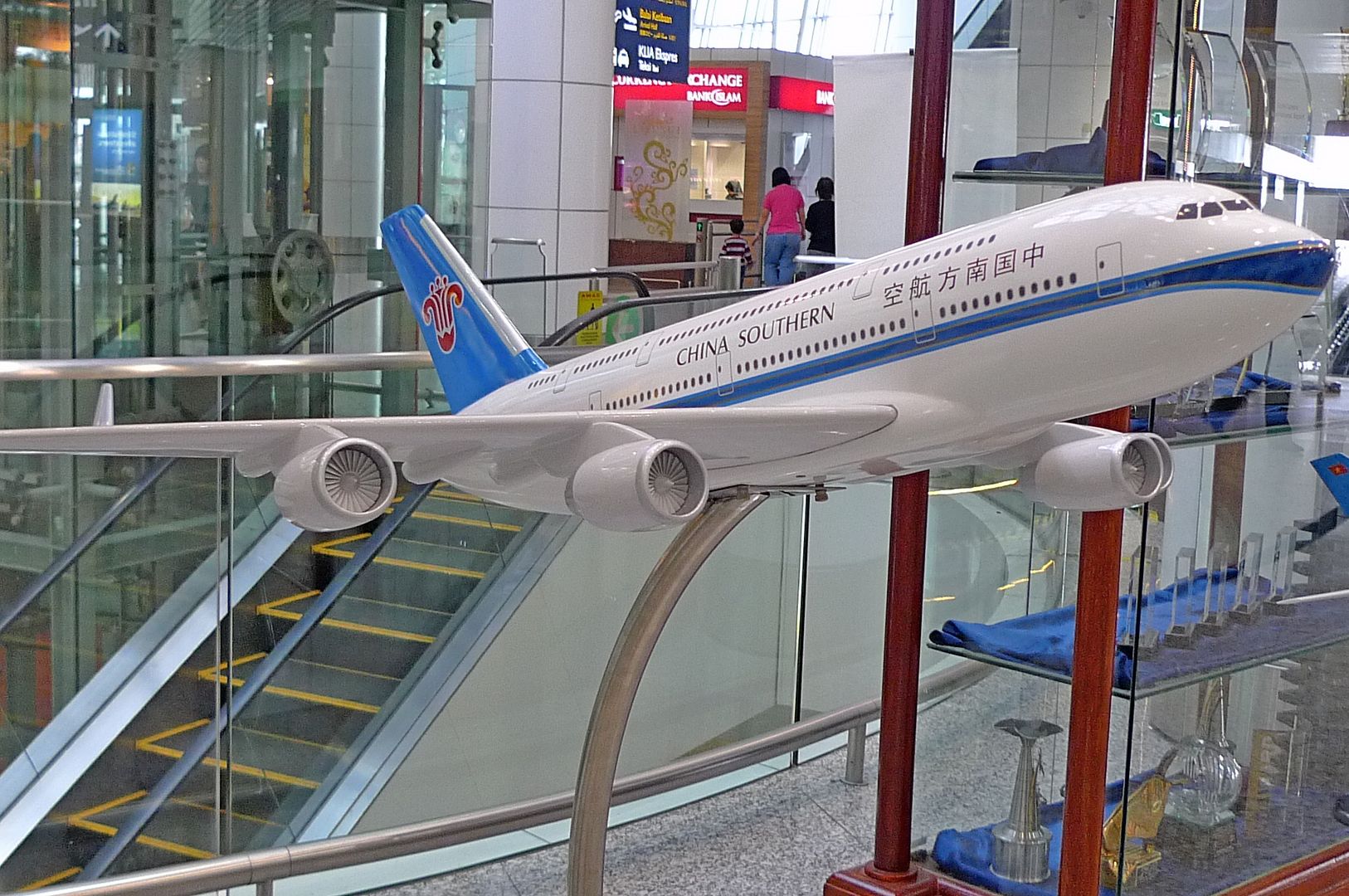 Vietnam Airlines
has its Boeing 767-300 displayed here too.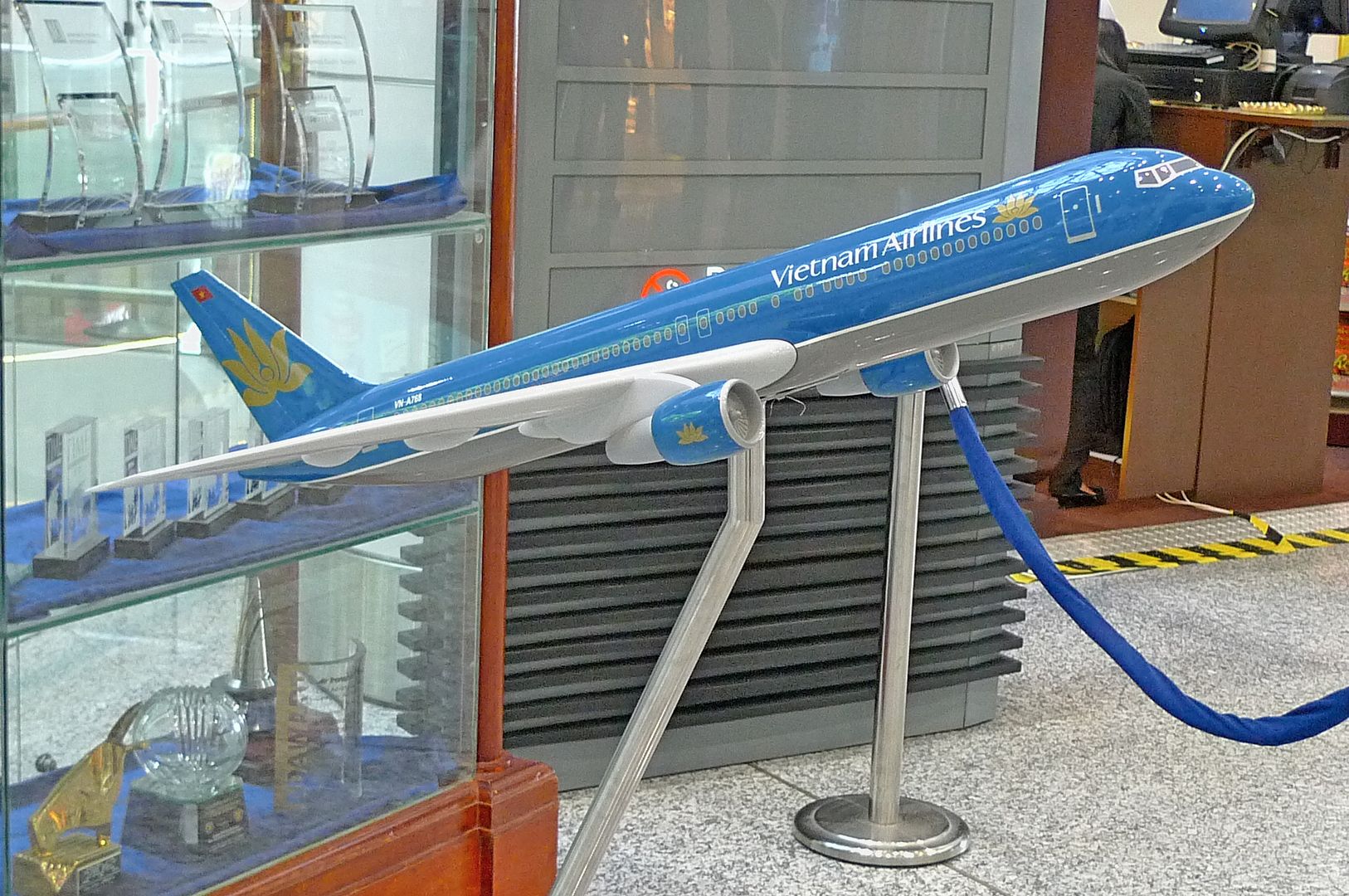 Qatar Airways
' plane is also on display though I am not sure which model is this plane. I am not really well versed in planes. Do you think it is a Boeing or an Airbus?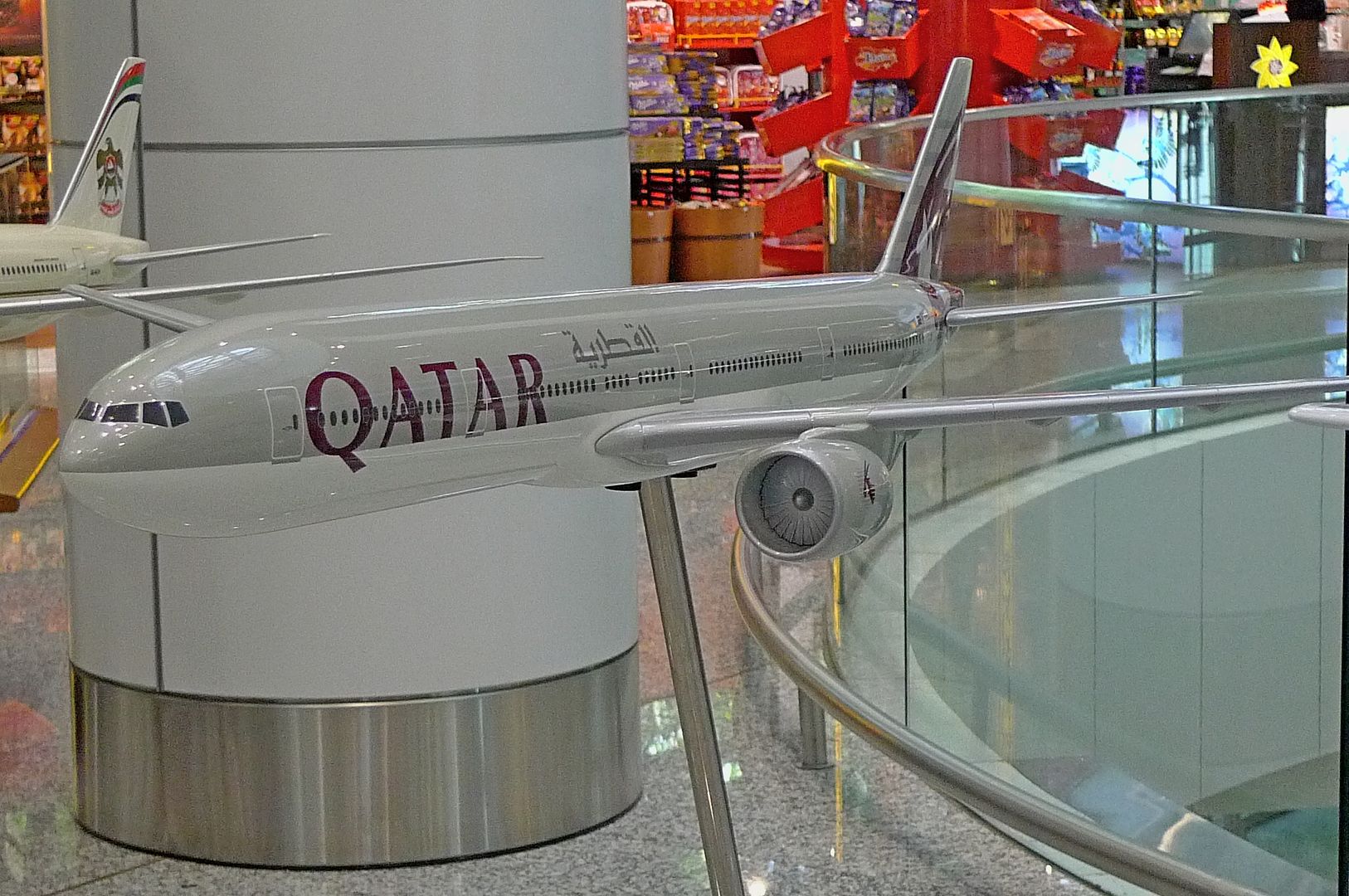 Etihad Airways
from United Arab Emirates has its Airbus 332 here as well.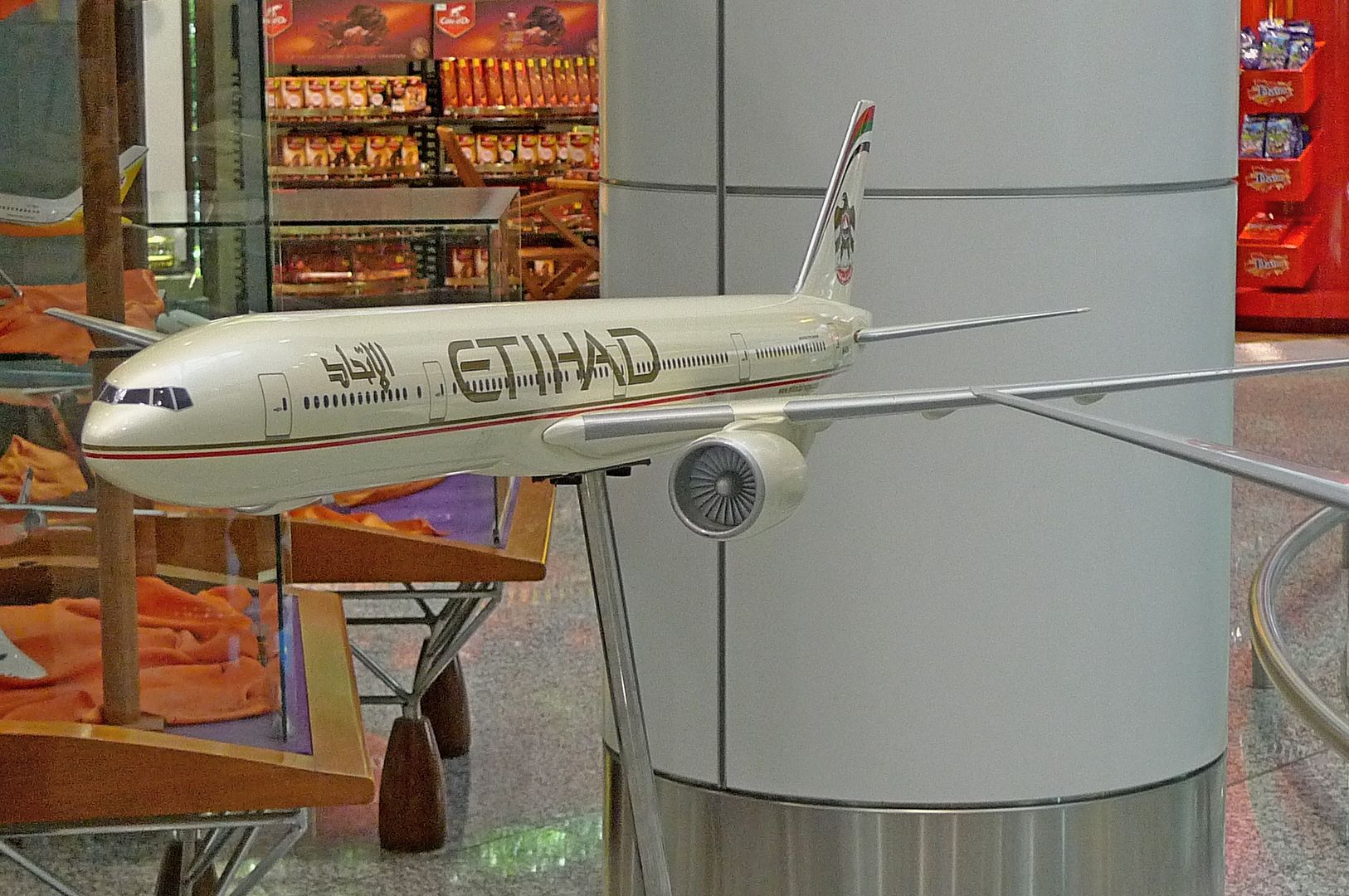 And of course, our very own budget airline
AirAsia
with its Airbus A320.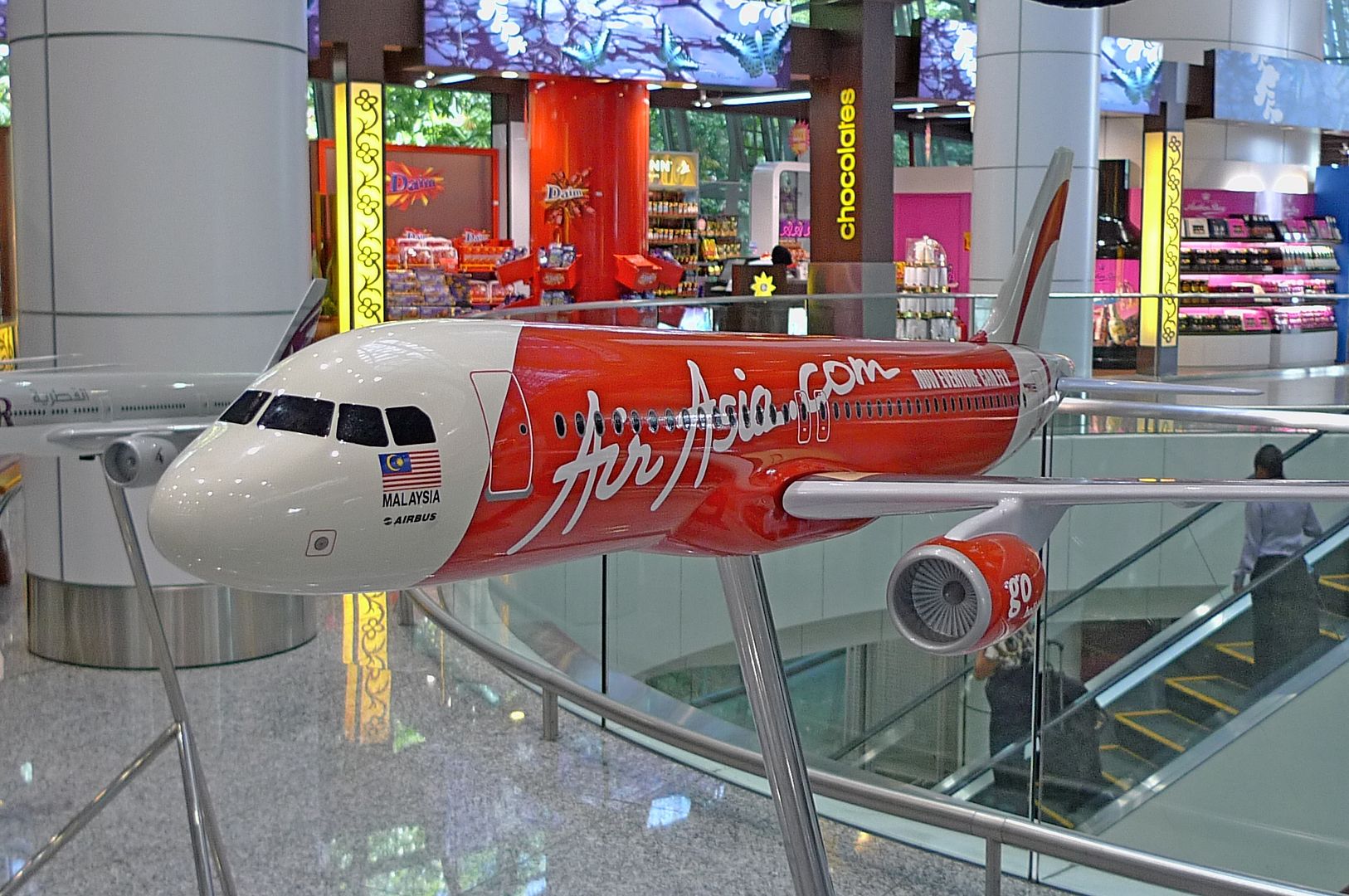 There were many smaller models displayed in glass cabinets.
So why did I choose to buy this AirAsia plane when the shop in Bangkok also sells other planes from other airlines?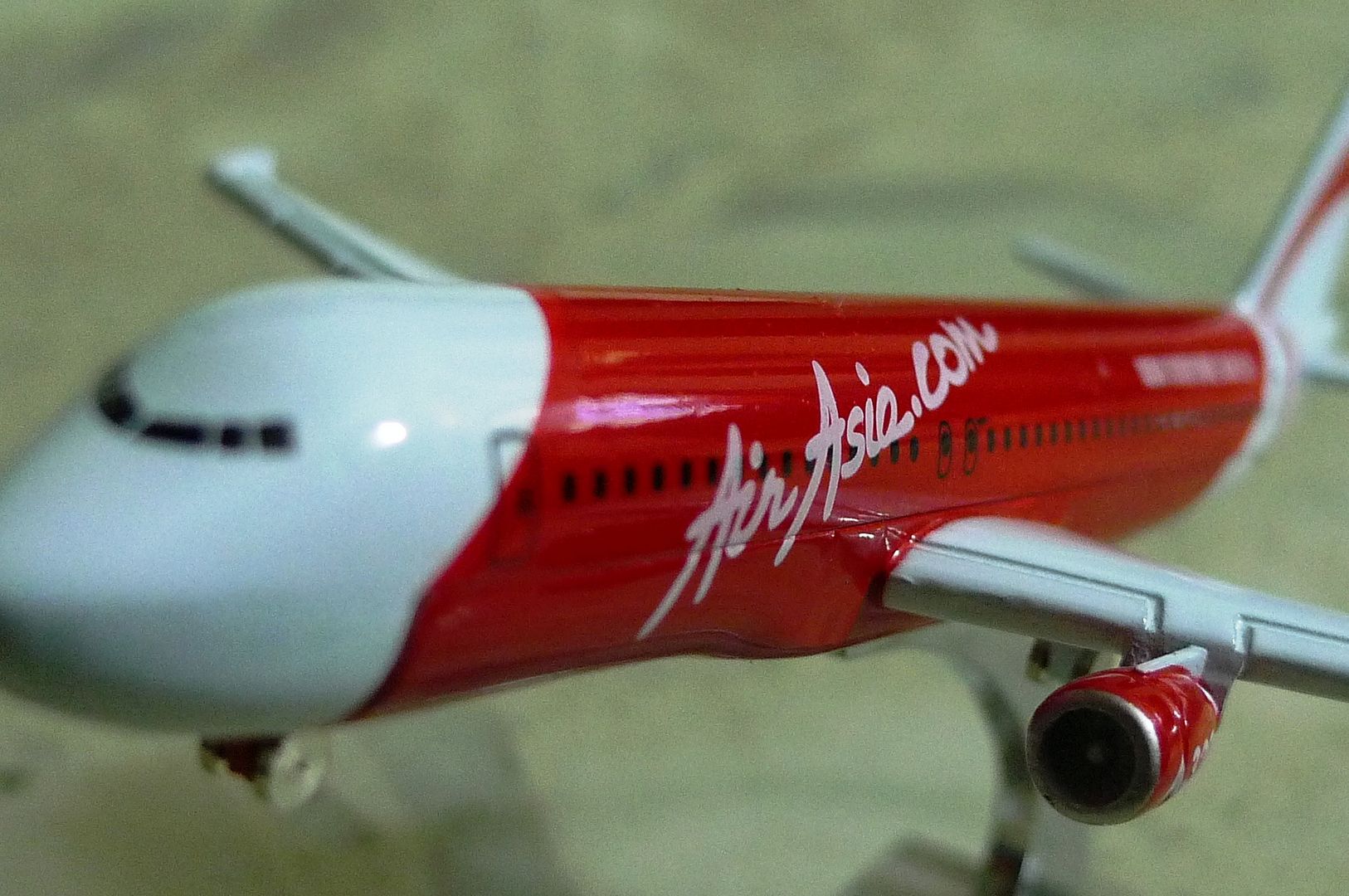 I had almost wanted to buy the
Thai Airways
plane since I traveled with this airline for my trip to Bangkok, but decided against it.
I could have bought the MAS plane too but somehow, I ended up buying AirAsia.
Maybe because I have been traveling mostly with AirAsia and it had indeed made air travel more affordable for everyone!