Some people said, "Once you come, you don't want to go home" when they visit a very beautiful place. That happens in this largest hill resort in Malaysia -
Cameron Highlands
. Once you visit this place, you'll find it hard to leave. The greenery plantation field, picnic areas, hot spring, even the local village in Cameron Highlands will surely wash away all your daily burden and stress.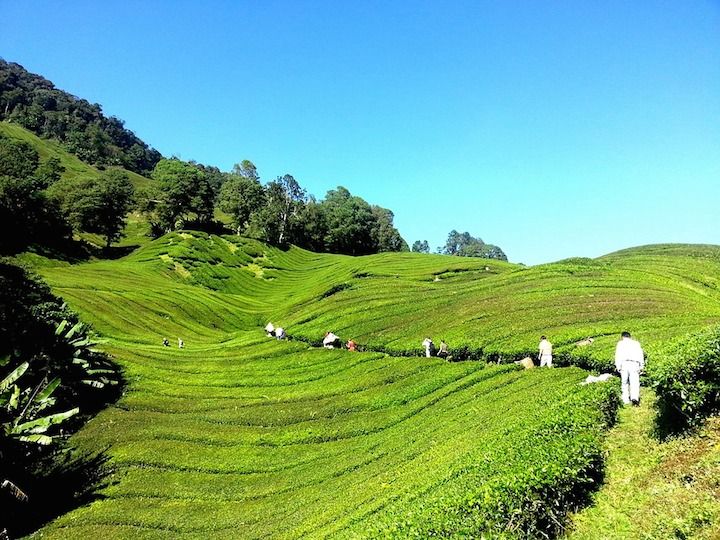 That's why Cameron Highlands offer plenty selection of accommodations. However, if you plan to stay longer with a large group of people, kindly visit
Traveloka
to book one of these three great Cameron Highlands hotels. They will surely make your longer stay perfectly served especially when you are holidaying with family members or friends.
Star Regency Hotel And Apartments
Jalan Besar, Brinchang
Star Regency is perfect for group traveller.This 3-star hotel provides 168 units apartment-type accommodation with 2-4 bedrooms. This means, you can spend the night together with about 8 family members or friends economically by only booking 1 unit apartment. The rate for 4 bedrooms apartment starts from RM596.01 in Traveloka. The unit is very spacious and fully furnished with standard amenities including AC, TV, balcony, bathroom, desk, coffee/tea maker, and prayer mats. There is a living area for a well-spent family time. Hotel facilities include 2 restaurants (Chinese and Western cuisine), massage center, gift shop, and ballroom.
Nova Highlands Resort and Residence
The Square, Jalan Aranda Nova, Brinchang
Well-spent holiday is surely provided here since the hotel offers great room and numbers of amazing facilities. For retreat with groups, there is Family Triple bedroom with capacity of 3 people at attractive rates starting from RM376.40. There are also 2 bedroom suites that are priced less than RM500 per night and upcoming 3 bedroom studio suites in 2016. All rooms are well equipped with 3-star modern hotel standard facilities and private balconies facing greenery and mountains. There is kitchenette inside the suite for cooking meals together with family and friends. If you are lazy to cook, restaurants are available. This is also the perfect Cameron Highlands hotel for recreational activities since it's attached to the amusement park and Cameron Square.
Parkland Apartment
Lot 134, Brinchang
This apartment welcomes you to the serene nuance of Cameron Highlands. It sits facing the hills and lush tea plantation. The building is well designed with European taste. The accommodation consists of 20 units of apartment fashioned in a homey style. All apartments are fully furnished and complete with modern facilities. You can book 3 bedrooms apartment in this Cameron Highlands hotel at less than RM300/night via Traveloka. While staying here, you can hold BBQ party as facilities are provided. There are also mahjong set for rent, conference facilities, and golf course. As one of the oldest family-owned accommodations in Cameron Highlands, Parkland Apartment is also strategically located within walking distance to supermarkets, restaurant, and the local night market.