It's unbelievable that 5 days passed by so fast. With a blink of the eye, I was back from my second Hanoi trip. My first trip was back in March 2013, just 2 years ago. Since that first trip, I had promised myself to revisit this charming city - and that's exactly what I did.
I have to say, this second trip was even more enjoyable than my first one. I'm now missing Hanoi badly but I guess there will always be future trips! I shall blog about this trip soon, but believe it or not, I have to first finish blogging about my Hanoi trip from 2 years ago! LOL!
Anyway, the purpose of today's blog post is to announce the winners of my Contest which I posted before I flew to Hanoi for my holidays. So, without further delay, here are the answers to my questions.
Question 1
: Where am I going for my holidays? Name the country and the city or town.
Answer
: Hanoi, Vietnam
Question 2
: Where did I buy something 'naughty' in Hong Kong?
Answer
: The Ladies Market in Mongkok
Question 3
: In which year did I visit Terminal 21 in Bangkok and took loads of picture of the mall's toilets?
Answer
: 2012
Congrats to the following first two persons who answered my questions correctly! Please email me your address so that I can send you the souvenirs ASAP. My email is
mvfblog@gmail.com
. Thank you.
The 2 winners are :
1.
Mariuca
2.
Ishmael Ahab
(not supposed to qualify since you are not from Malaysia, but lucky you, I am changing the rules due to insufficient participants)
This time, I was feeling generous and had 3 Bonus Questions for my readers. Here are the answers to the three Bonus Questions.
Bonus Question 1
: What did I eat on board my AirAsia flight from KL?
Answer
: Bukhara Briyani Rice
Bonus Question 2
: Where did I visit during the afternoon of 25th March 2015?
Answer
: Tam Coc
Bonus Question 3
: What did I have for lunch on 26th March 2015?
Answer
: Bun Bo Nam Bo
Unfortunately, not many readers gave these Bonus Questions a try. Anyway there are 2 winners.
The 2 winners are :
1.
Mariuca
(answered Bonus Question 1 correctly)
2.
Merryn Tan
(answered all Bonus Questions correctly, but there can only be 1 prize. However, I am giving you 2 souvenirs since you attempted all the questions!)
Congrats! Email me your address to
mvfblog@gmail.com
. Thank you!
Since I will not be blogging about this Hanoi trip so soon (I need to complete my 2013 Hanoi trip first!) I shall just show you some pictures I took as a preview of what is to come.
Boat ride along the scenic river in
Tam Coc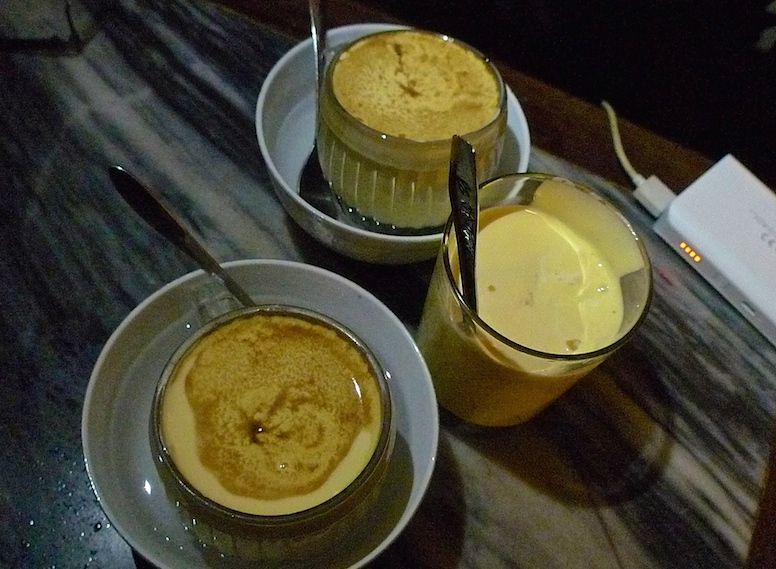 Awesome
ca phe trung
(egg coffee) at
Giang Cafe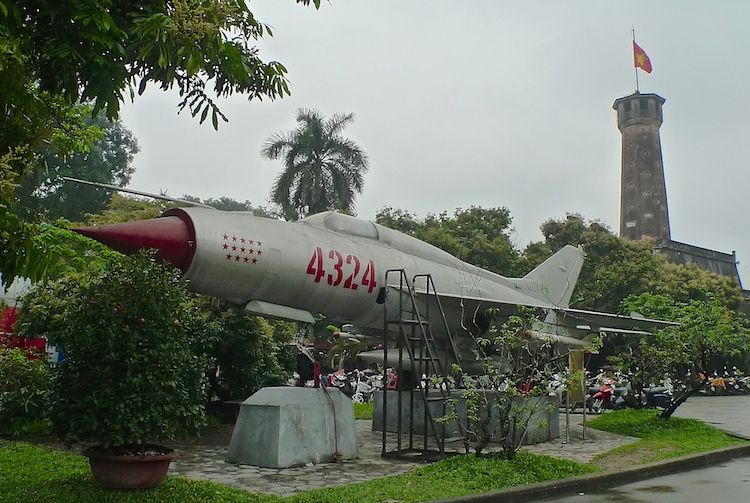 Plane and Flag Tower at the
Vietnam Military History Museum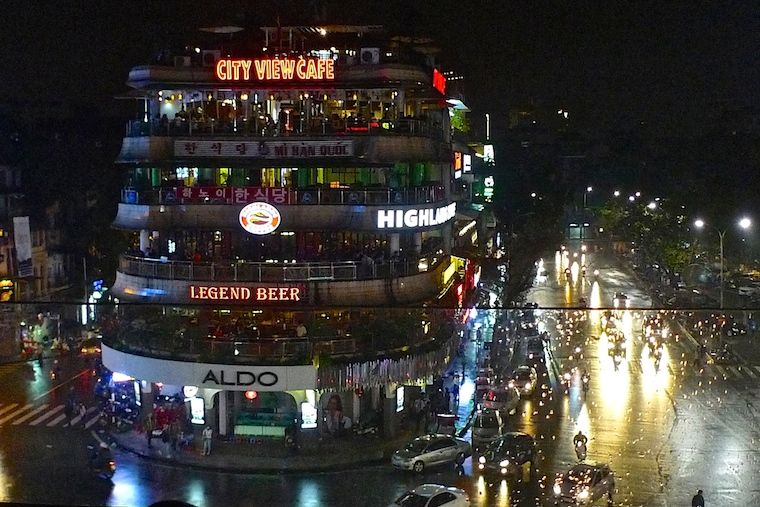 Night scene from the
Coffee Club
after the rain
Inside St Joseph's Cathedral (
Nha Tho Lon
)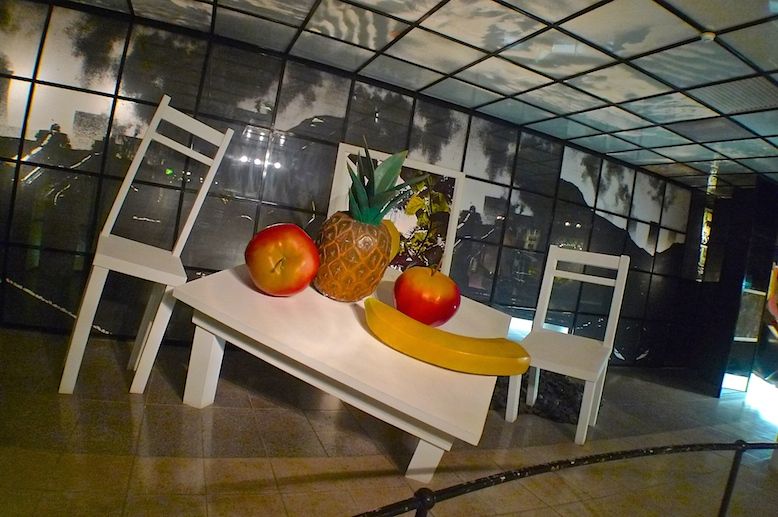 Bizarre display of giant fruits with lopsided furnitures at
Ho Chi Minh Museum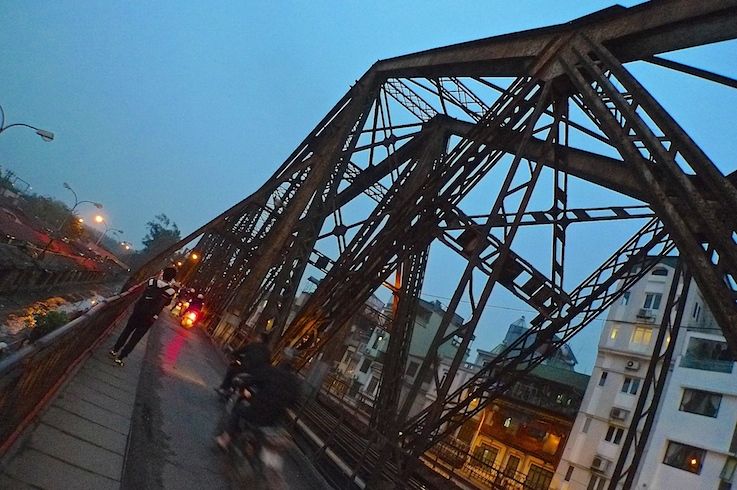 Walking the
Long Bien Bridge
is quite an unforgettable experience!
Statues of man and woman showing off their private parts at
Jarai Tomb House
attracted lots of attention at the amazing
Museum Of Ethnology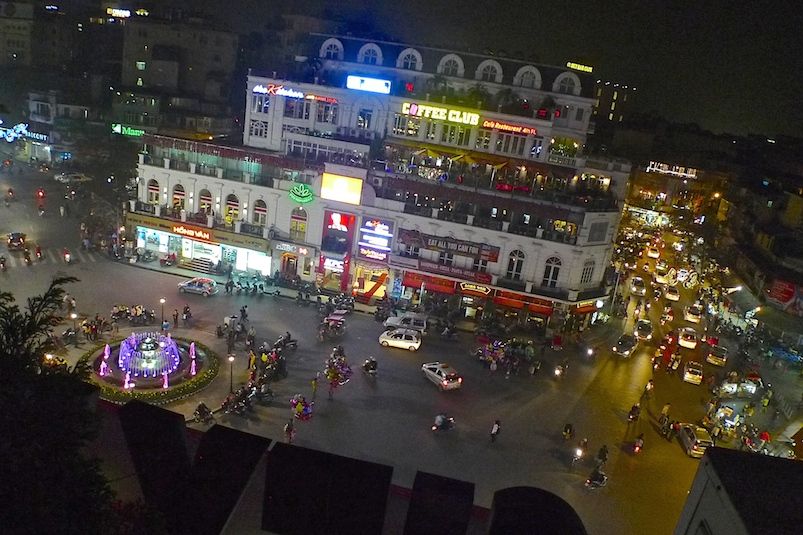 Night view of Hanoi streets from the open rooftop of
City View Cafe
One interesting cafe in Hanoi -
Puku Cafe
at
Tong Duy Tan
street
I do hope that my photos got you hooked and maybe inspire you to book your next holiday in Hanoi. Well, you can bet that I will go visit Hanoi again and again. Stay tuned for my future posts on this wonderful city!