Continued from
Part 3
Before dinner, there were about 2 hours to kill so Joey and I went for a leisurely walk along the banks of
Melaka River
.
Before we reached the river, we passed by the
Muzium Samudera
(
Maritime Museum
) which was in the form of a huge Portuguese Galleon.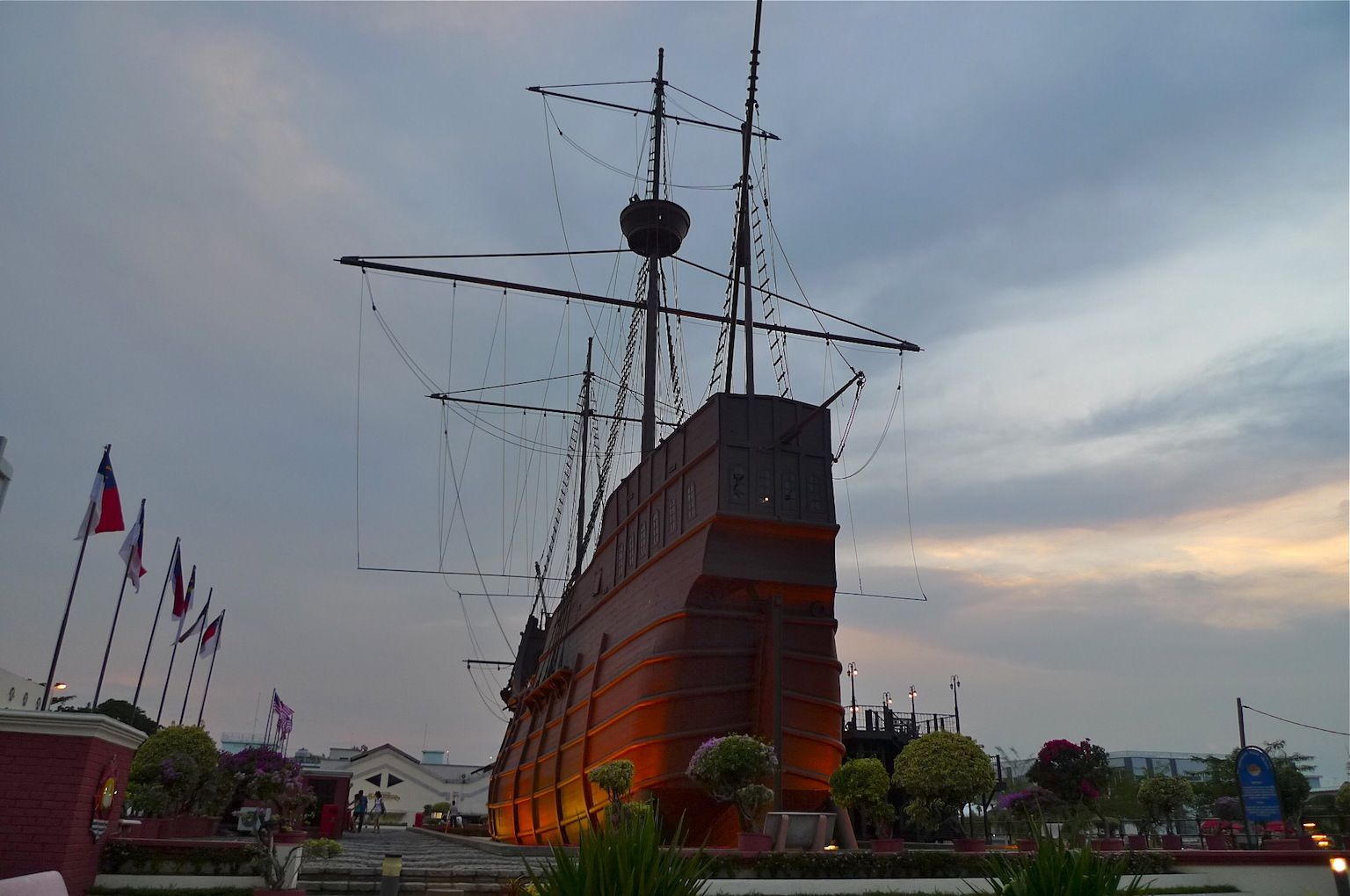 It is actually a replica of 'Flora de la Mar', a Portuguese ship that sank off the coast of Melaka while on its way to Portugal.
The entry was priced at RM3, but we did not enter the museum.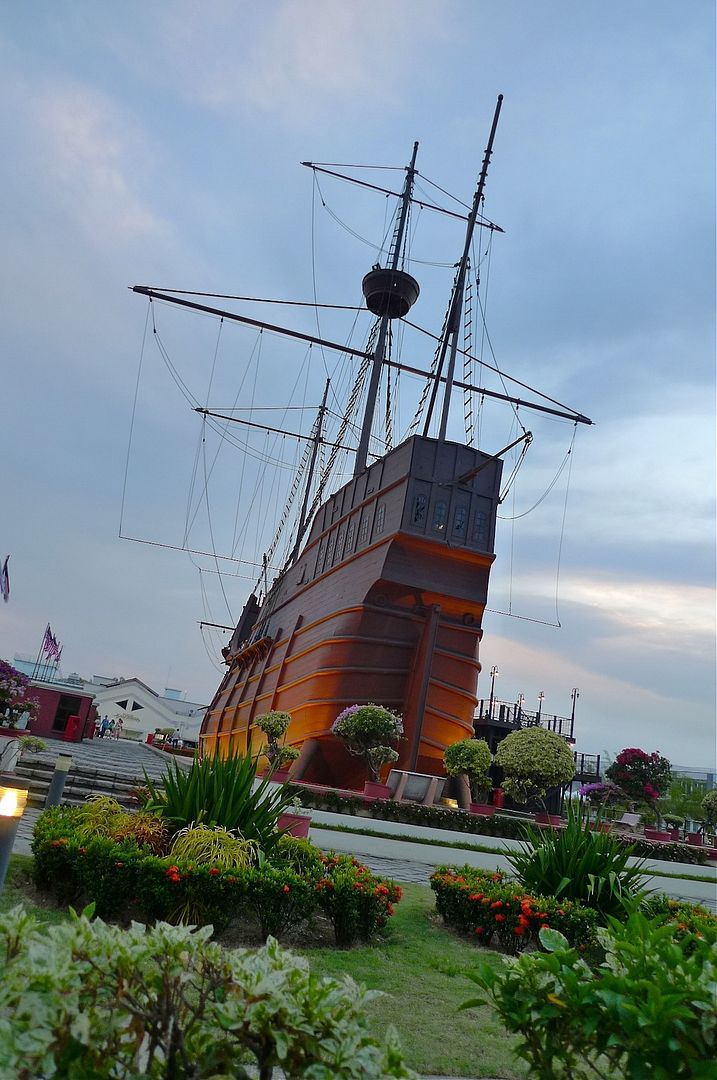 Instead, we walked over to the Melaka River.
We could have taken the
Melaka River Cruise
but we did not as I was concerned we would not be on time for our dinner. We were supposed to meet up with a Twitter friend for dinner.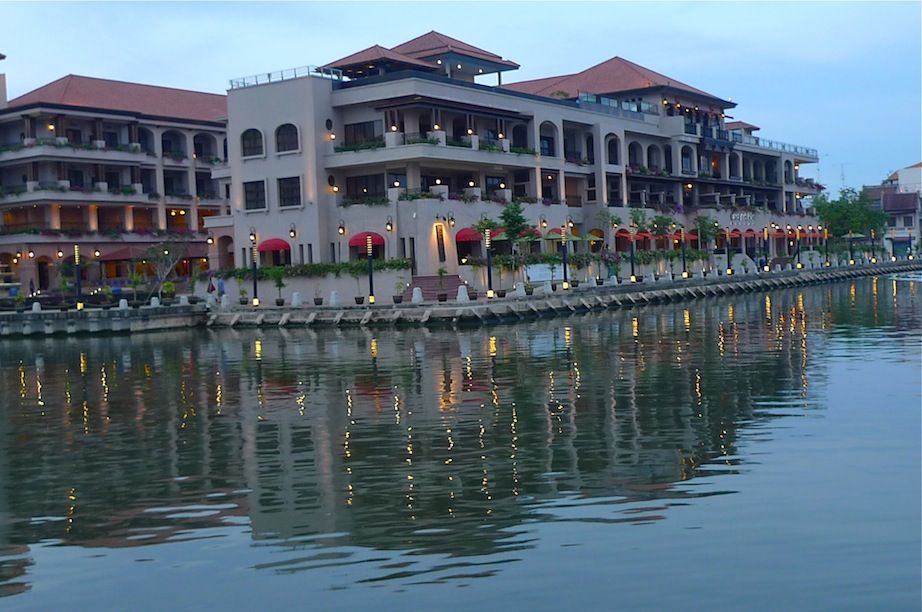 I thought the view of the Melaka River was quite beautiful in the evening.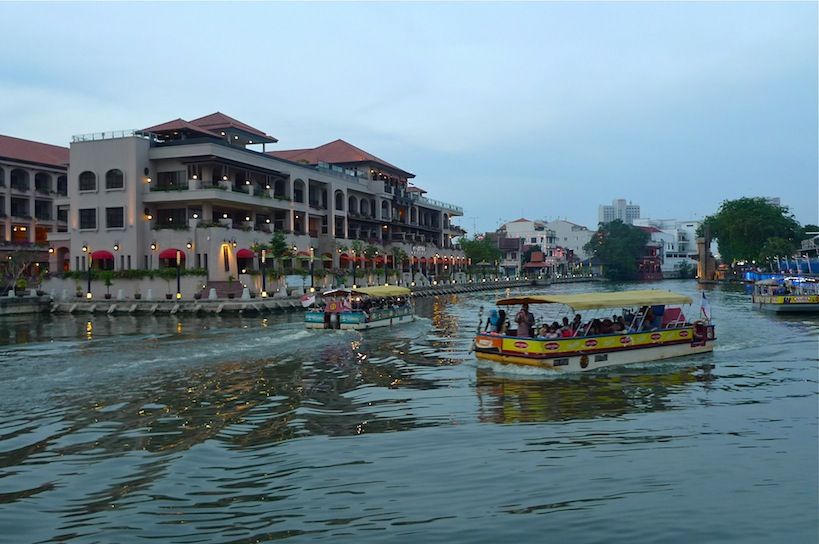 There were boats passing by.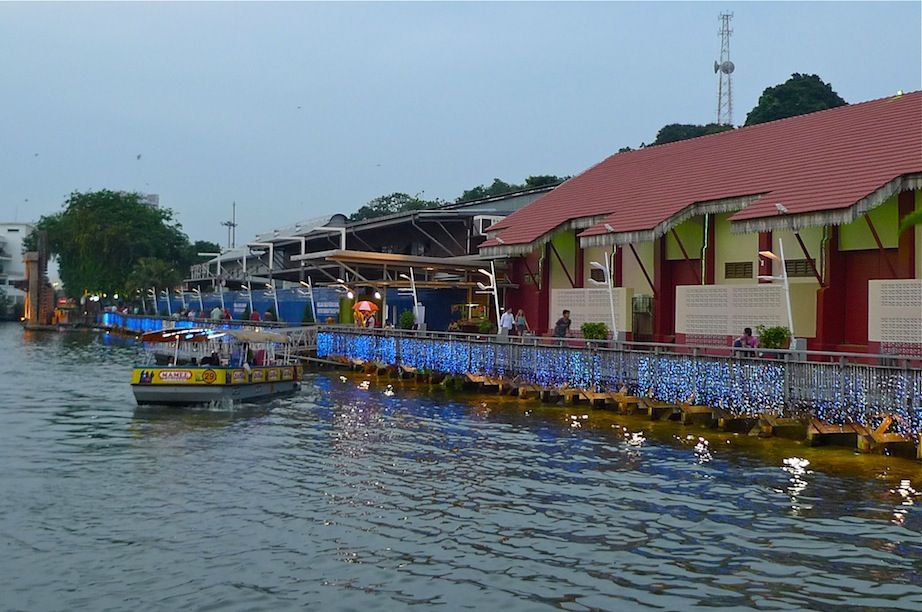 This is the ticket counter for anyone interested in the Melaka River Cruise.
If not mistaken, I think it's priced at RM10 per adults and RM5 per child.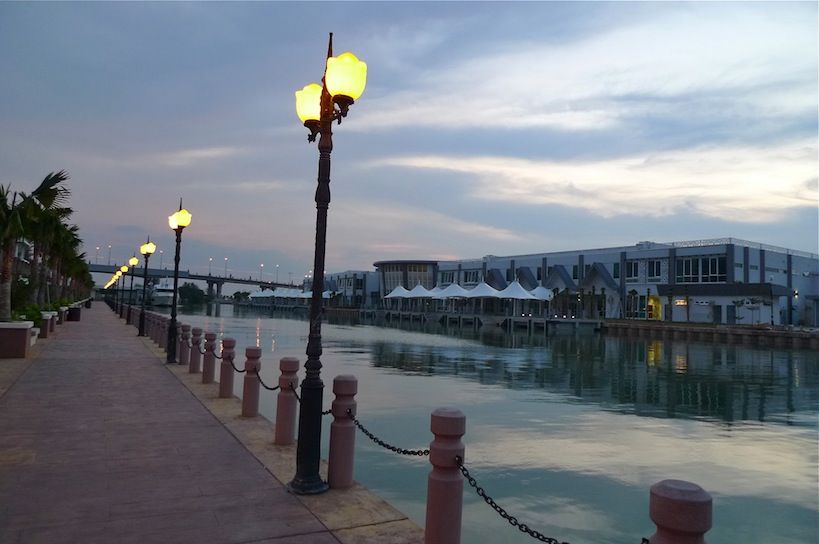 Perhaps I would go for the boat cruise next time. That evening, we were just contented walking around and taking photos.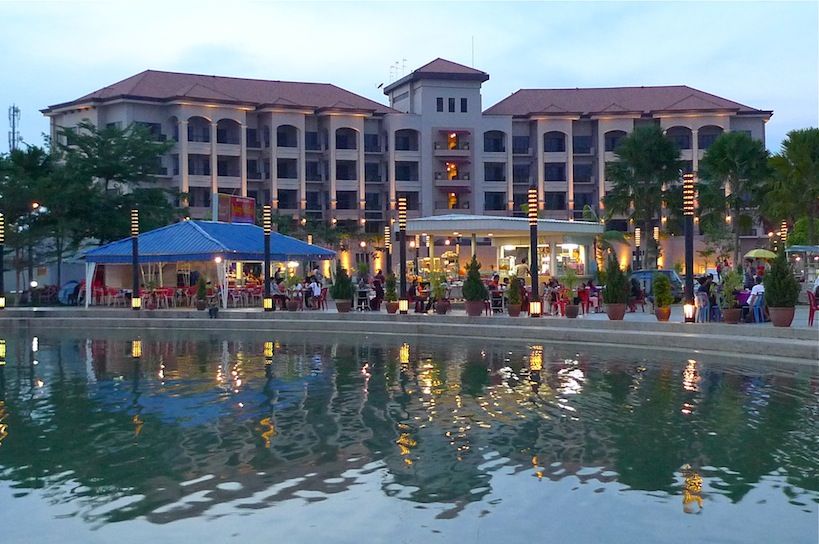 Soon, it was time to meet up with
Pelf Nyok
, a turtle researcher and conservationist whom I happened to follow on Twitter.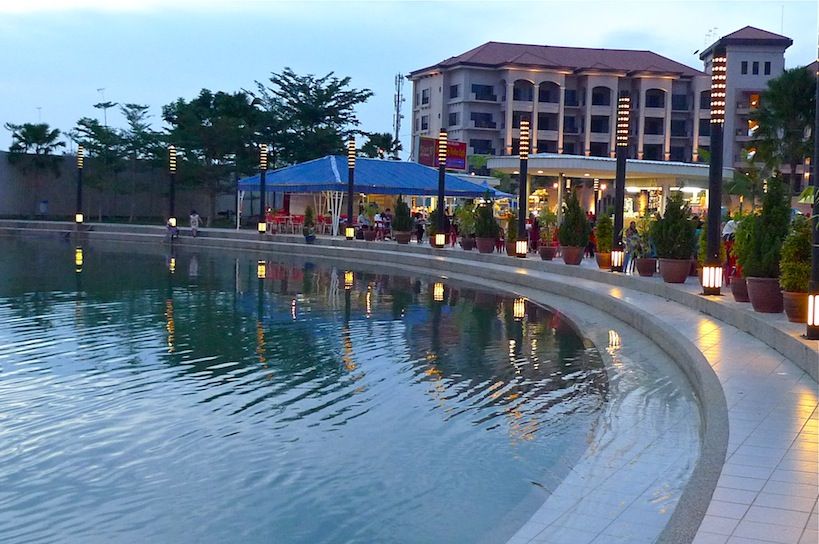 We met up at
Ban Lee Siang Restaurant
for their famous
satay celup
. It was actually my second time eating satay celup, the first being so many years ago I could not even remember how it tasted like! And just like the chicken rice balls, I think satay celup is another overrated food in Melaka.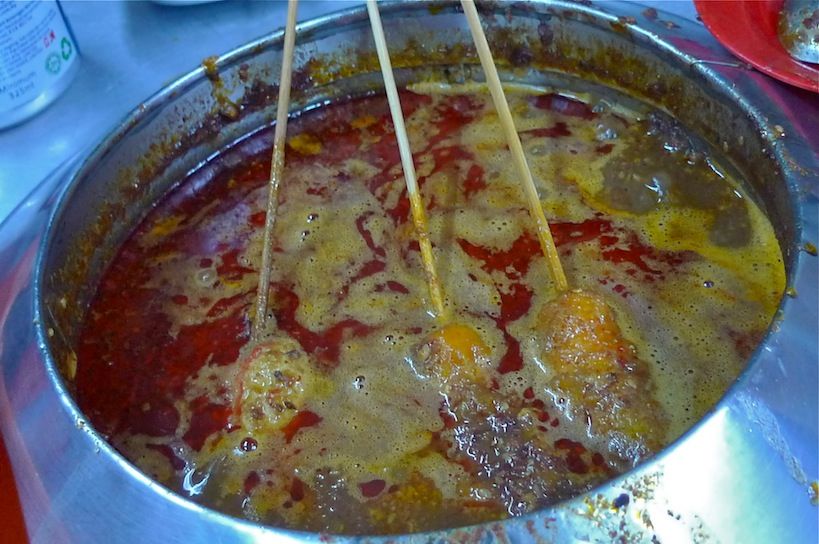 Basically, you just dip raw or semi-cooked meat and vegetables on skewers into a boiling hot pot of peanut sauce. Joey found the sauce too spicy but I found it not spicy enough haha! It however, would be nicer if the sauce resembles more closely the normal satay peanut sauce.
Look at this! Meat shaped like faces of animals?
We dared not eat them, so I just snapped a picture and return them to the tray where I took them earlier. LOL!
I have one problem with the satay celup at Ban Lee Siang and it has nothing to do with the food or the taste. Rather, it's a hygiene issue. I realized they never change the peanut sauce, but kept adding to the pot when new customers arrive.
Imagine the diners before us dipping the skewers back into the boiling pot after eating halfway! So unhygienic! We were of course eating recycled sauce which include the saliva and what-not of the previous diners!
I heard that
Capitol
, another famous satay celup restaurant in Melaka change pots and do not use recycled sauce. But then according to Pelf, Ban Lai Siang's satay celup is tastier! Perhaps the more unhygienic the food, the better the taste? LOL!
This conclude my one day trip to Melaka acting as a tour guide to my Filipino friend Joey. I happened to visit Melaka again about two weeks ago, but that will be a story for another day.