After leaving
Fort Santiago
, my pedicab driver cum tour guide brought me to
Casa Manila
. Along the way, we passed by a few interesting buildings.
This is the
Palacio del Sana
building along
Anda Street
.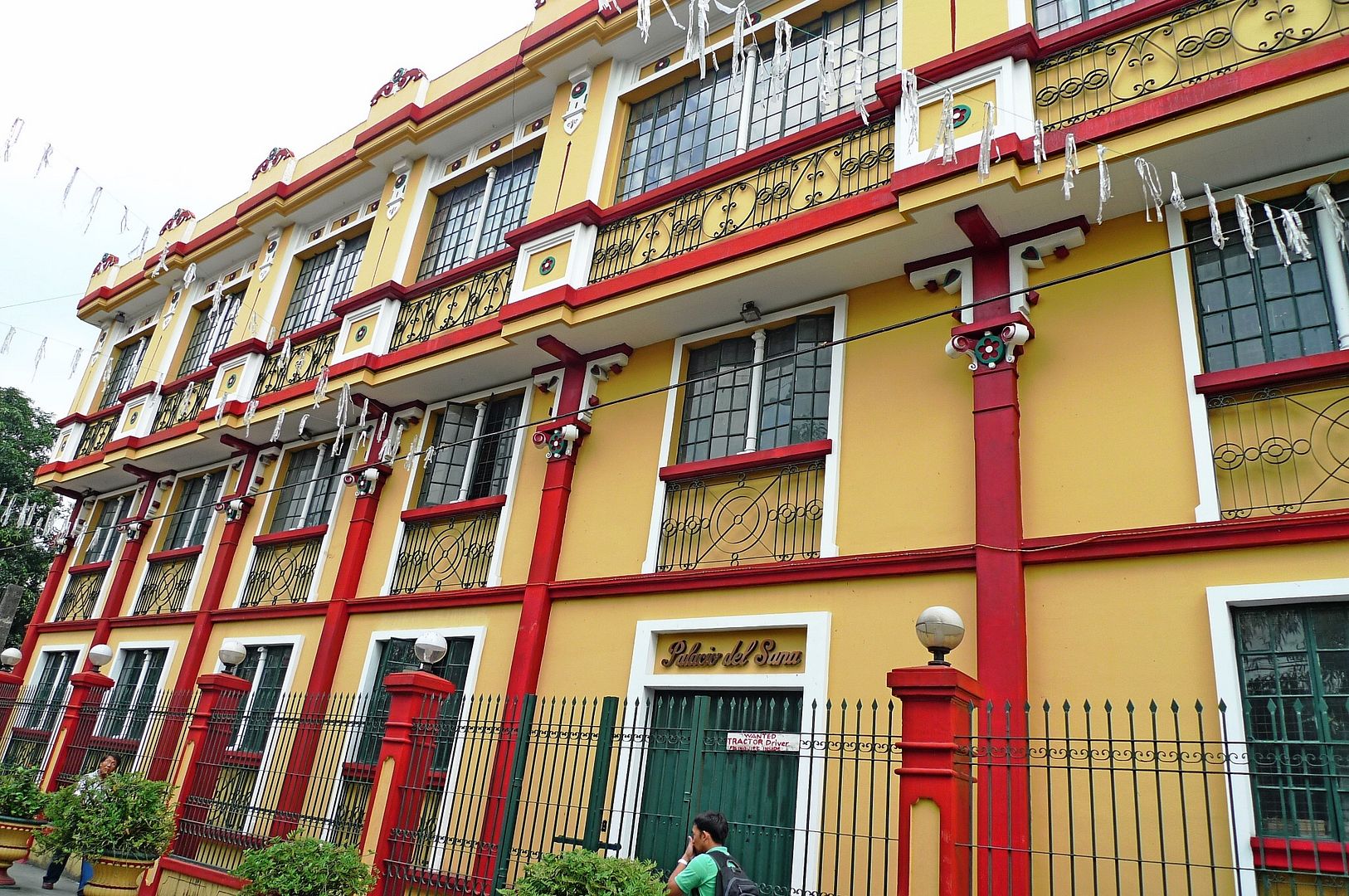 Not sure what was this building for. Any Filipino reading this knows?
Not far away at the corner junction of Anda and
Cabildo Street
, I came across
Kaisa Angelo King Heritage Center
which houses the
Bahay Tsinoy
, a museum that documents the history, lives and contributions of the Chinese in the Philippines.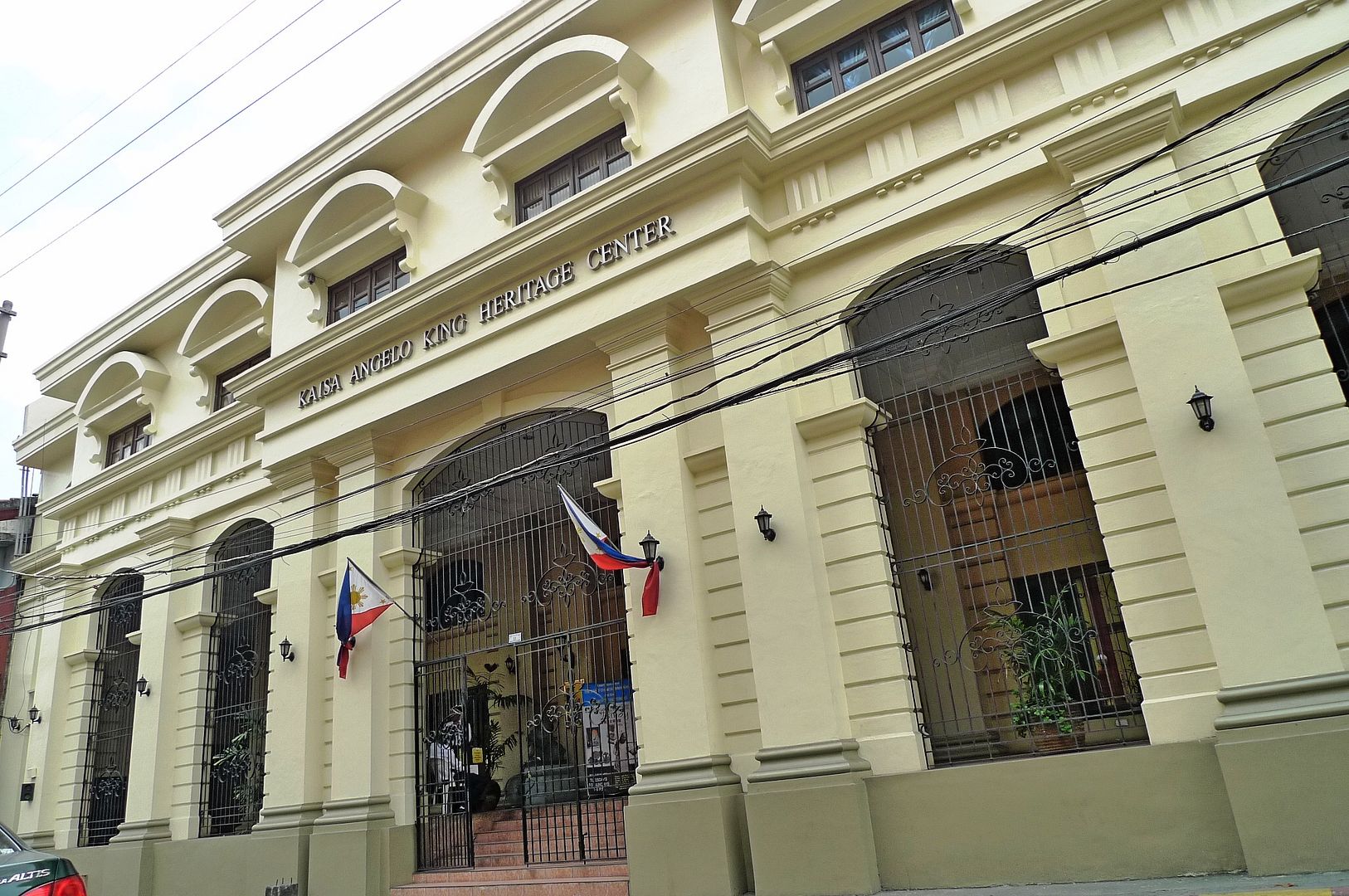 The word
Tsinoy
means Filipino Chinese and I was really surprised that this minority group is given recognition and respect! How I wish we also have a similar museum in Malaysia that recognizes the contribution of Malaysian Chinese!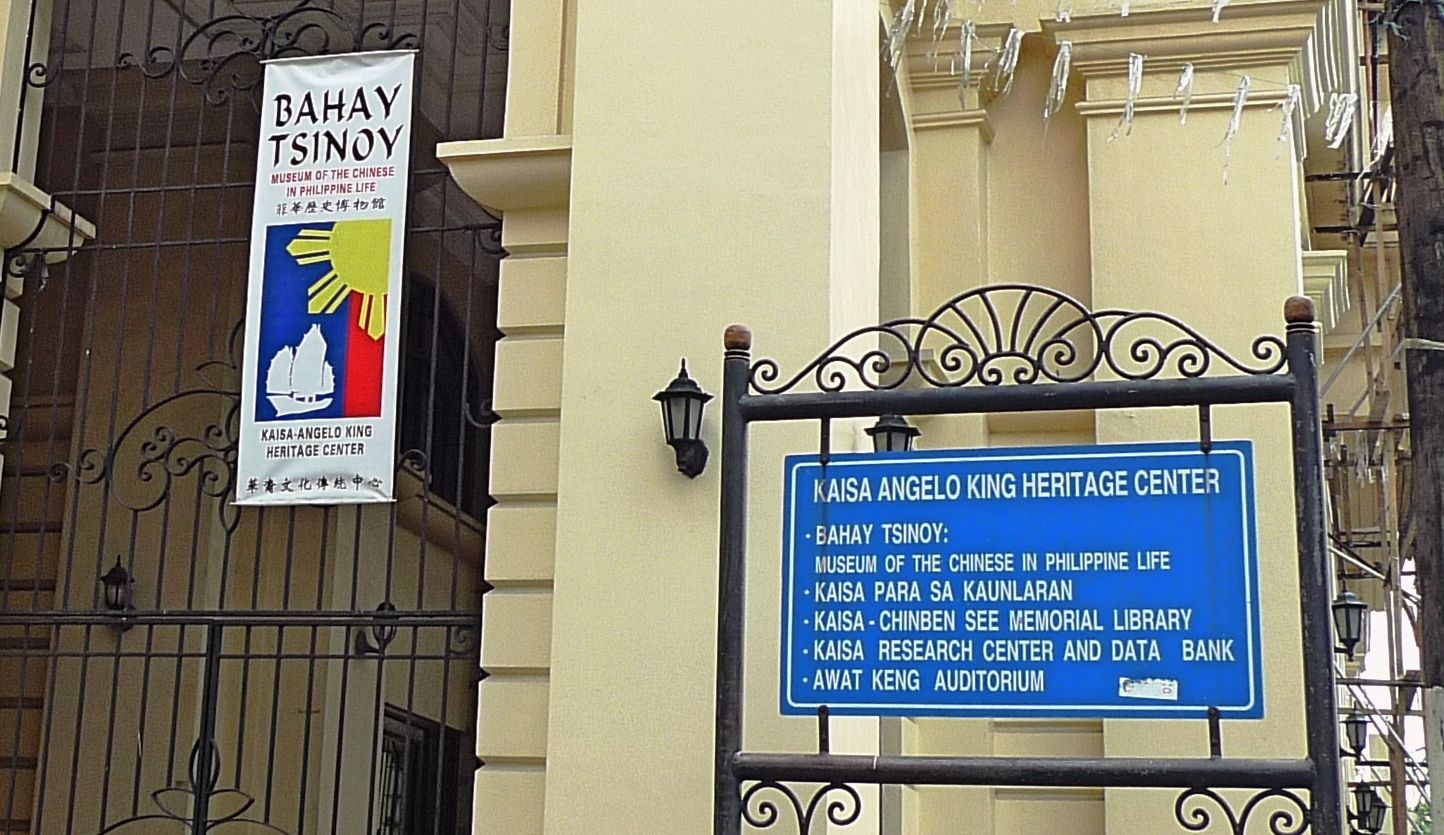 Anyway, I did not visit this museum. It would have taken too much of my time. My pedicab driver just stopped for me to get down and take some pictures of the building.
Soon, we were on our way again and he stopped me at
Plaza de Santa Isabel
located at the corner junction of Anda and
General Luna Street
. Here I could see a monument called
Memorare - Manila 1945
.
Please click on the picture below to read the inscription on the monument.
This Memorare Manila monument was erected in memory of the more than 100,000 defenceless civilians who were killed during the Battle for the Liberation of Manila between February 3 and March 3, 1945. They were mainly victims of heinous acts perpetrated by the Japanese Imperial Forces and the casualties of the heavy artillery barrage by the American Forces.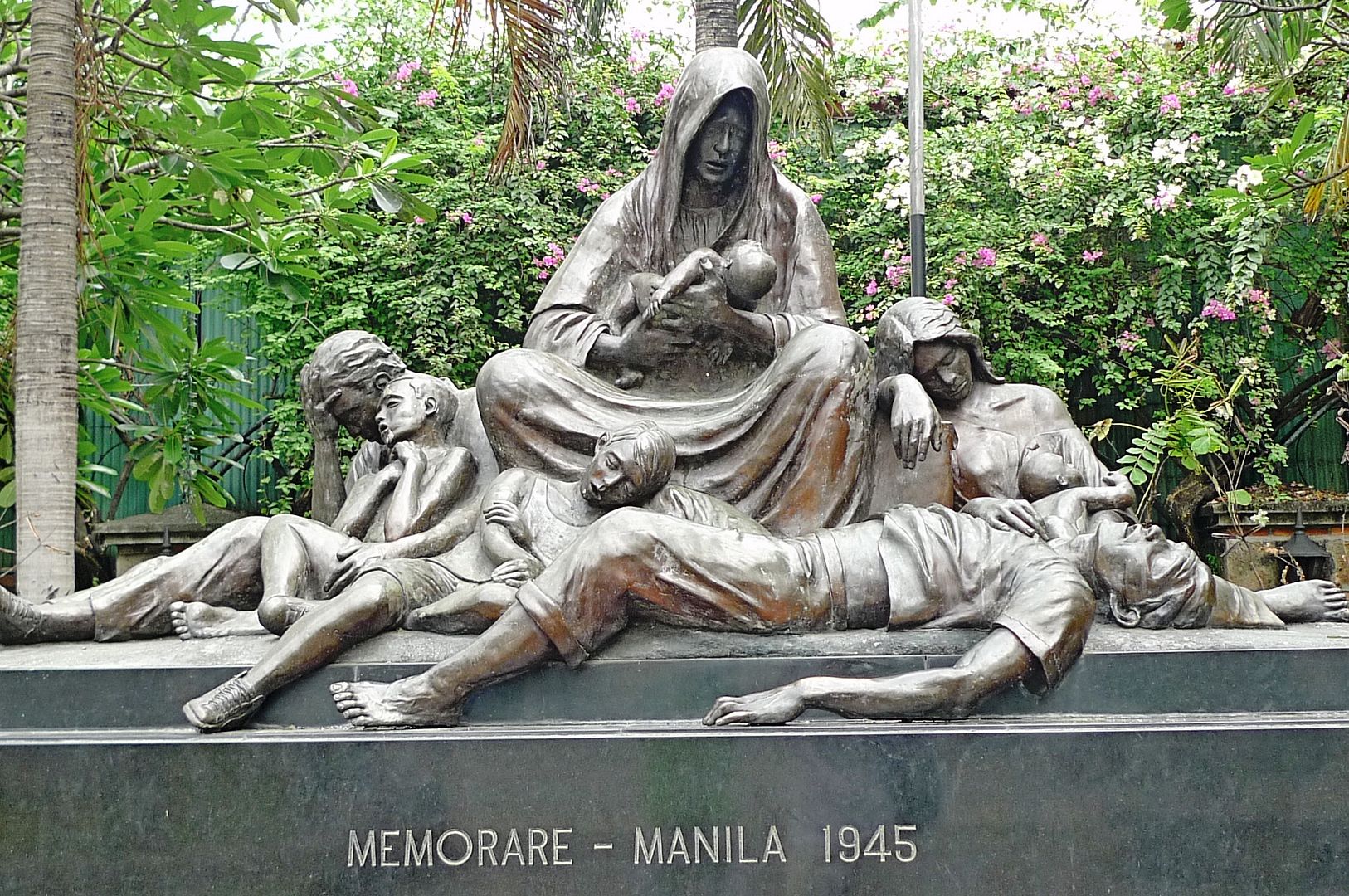 Read more about the
Battle of Manila
HERE
.
I could see the beautiful green dome of the
Manila Cathedral
which I visited earlier from here.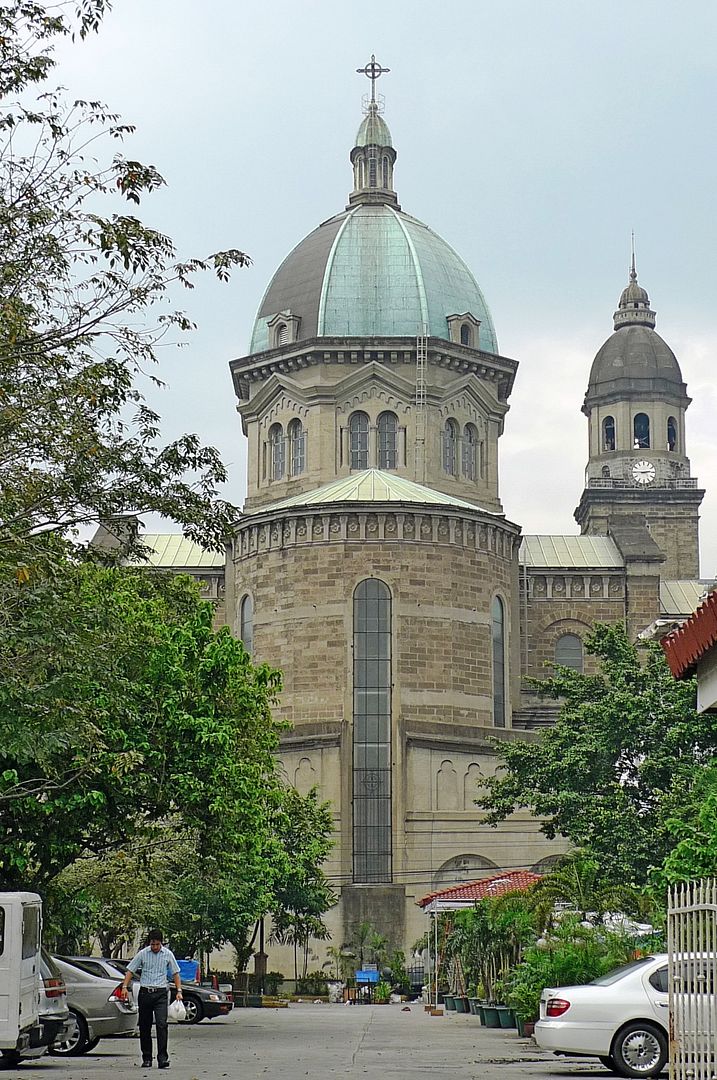 Soon, we reached another church touted to be the oldest surviving church in Intramuros and the whole of Philippines. It's the
San Agustin Church
.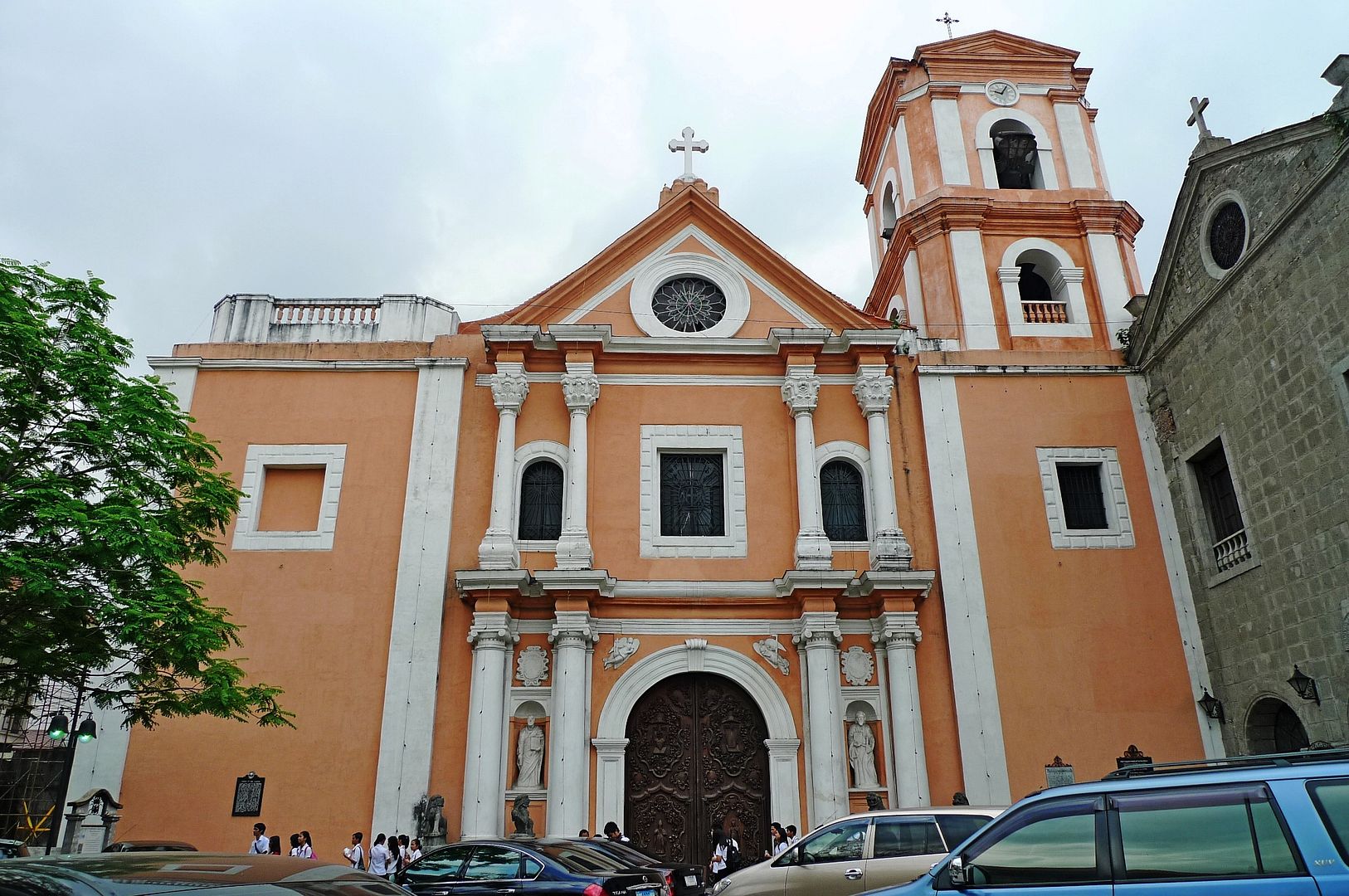 Completed in 1607, the San Agustin Church is the only building left intact after the destruction of Intramuros during the Battle of Manila. The present structure is actually the third to stand on the site and has survived seven major earthquakes, as well as the wars in Manila.
Together with three other churches in Philippines, the San Agustin Church was designated a
World Heritage Site
by
UNESCO
in 1993.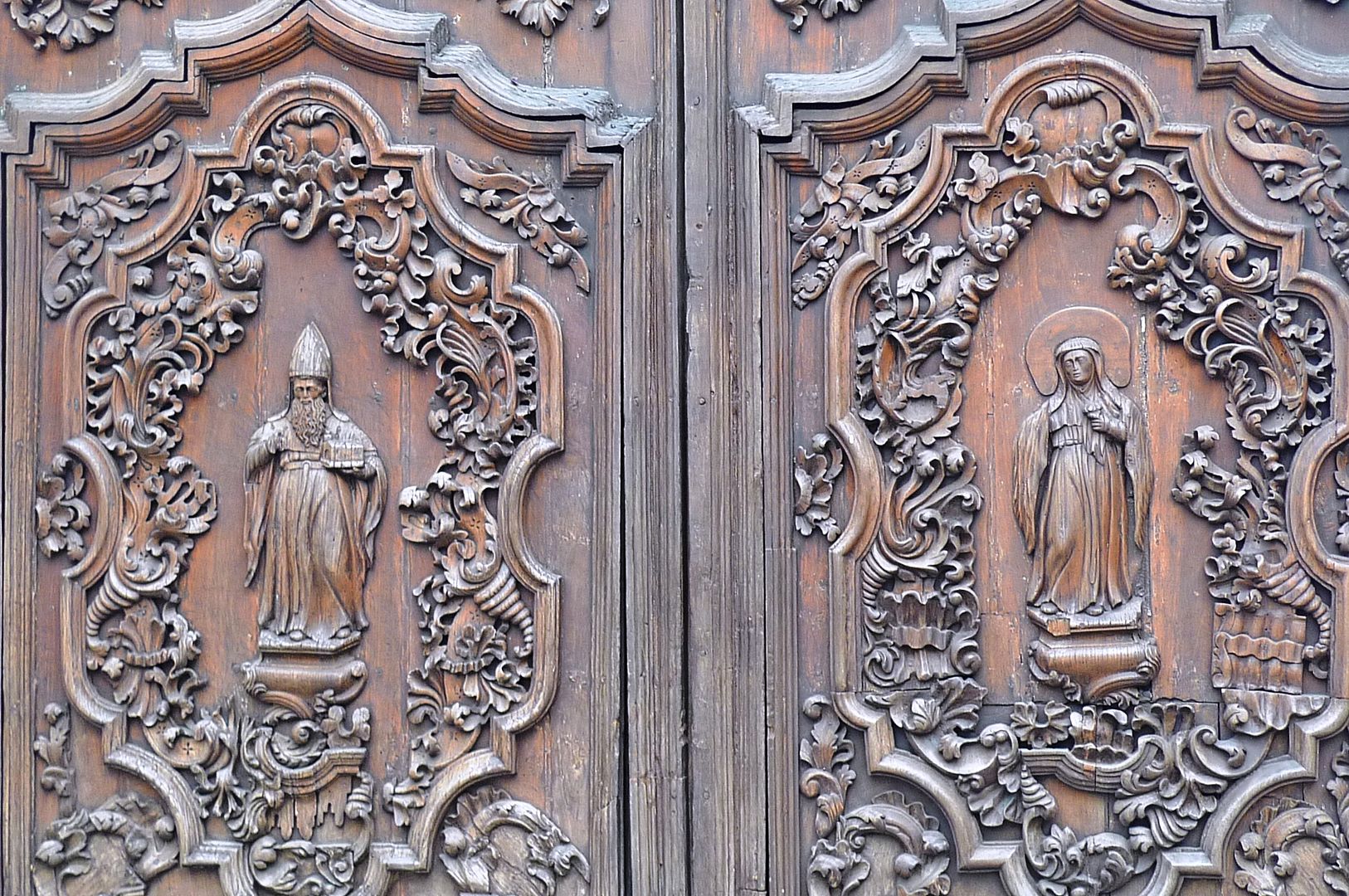 The ornately carved main door of San Agustin Church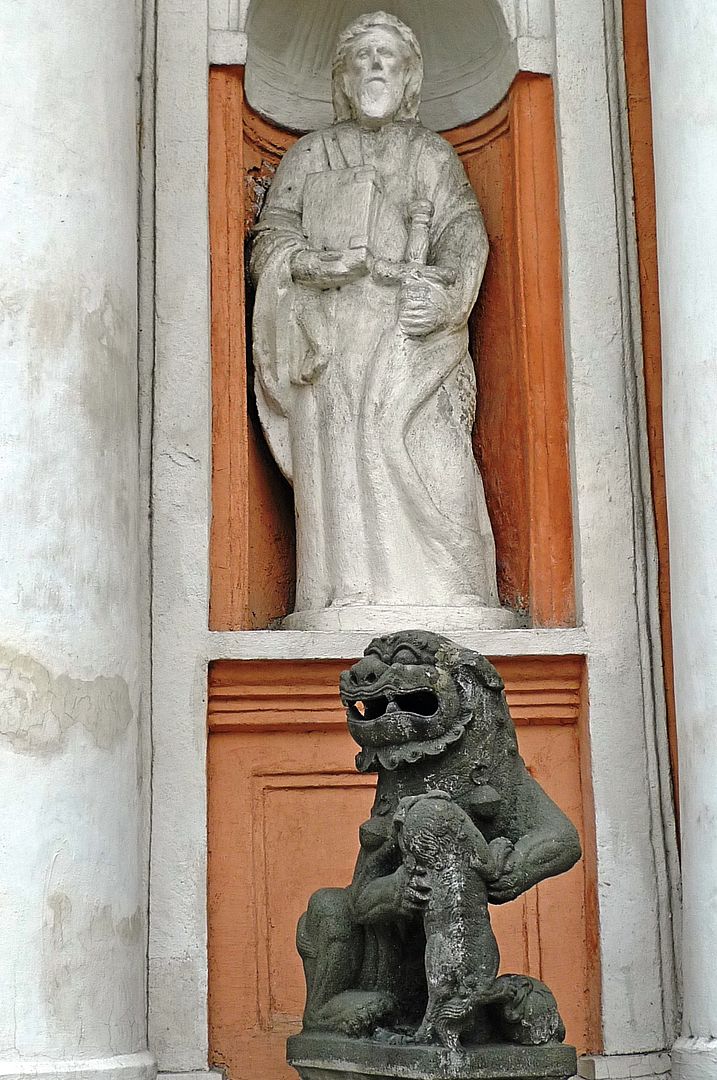 Statues at the facade of the church
I did not get to enter the church as it was closed to tourists that day. Too bad! I would have loved to see the interior of the church and take some photos!
Anyway, just across the street opposite the church lies
Plaza San Luis
where
Casa Manila
is situated. I walked across and entered the building while my driver waited for me outside.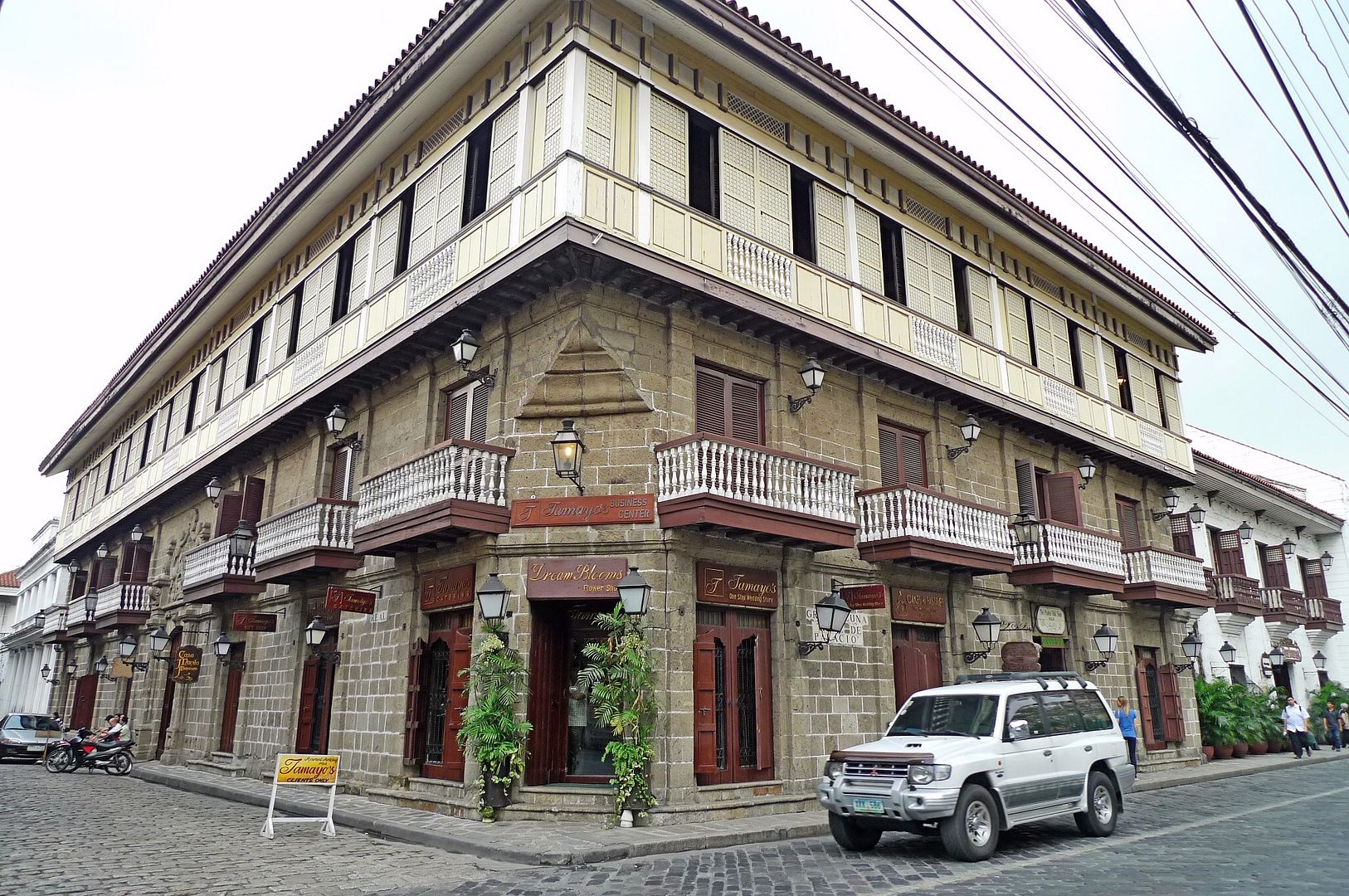 Plaza San Luis is actually a cultural-cum-commercial complex and comprises of a few houses, one of which is Casa Manila.
The Spanish had ruled Philippines for more than three centuries so it was little wonder that they had left a deep impact on the way of life of the Filipinos. Casa Manila seemed to showcase that era very well.
I like this courtyard with the fountain in Casa Manila.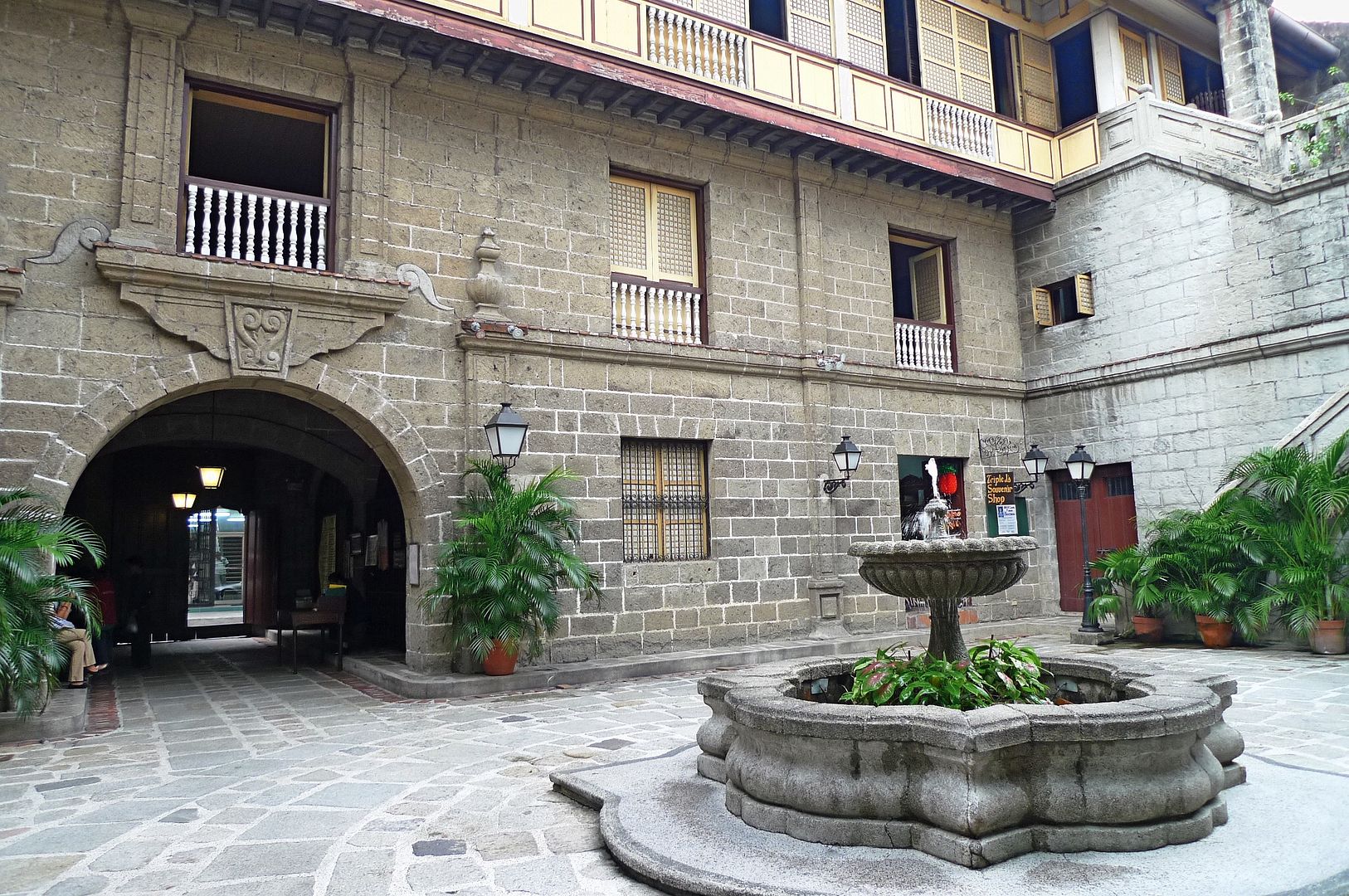 The architecture here was definitely Spanish-influenced.
I took a few photos of the interior.
Oh! There's even a hotel here!
Casa Manila has a museum that is actually a 3-storey house where you can see rooms and kitchen exactly like those found in the 19th century Manila houses during the Spanish colonial rule. But I did not visit the museum. I guess just looking around the interior of this building was good enough for me!
I came across a small shop called
La Monja Loca Store
which sells all types of souvenirs.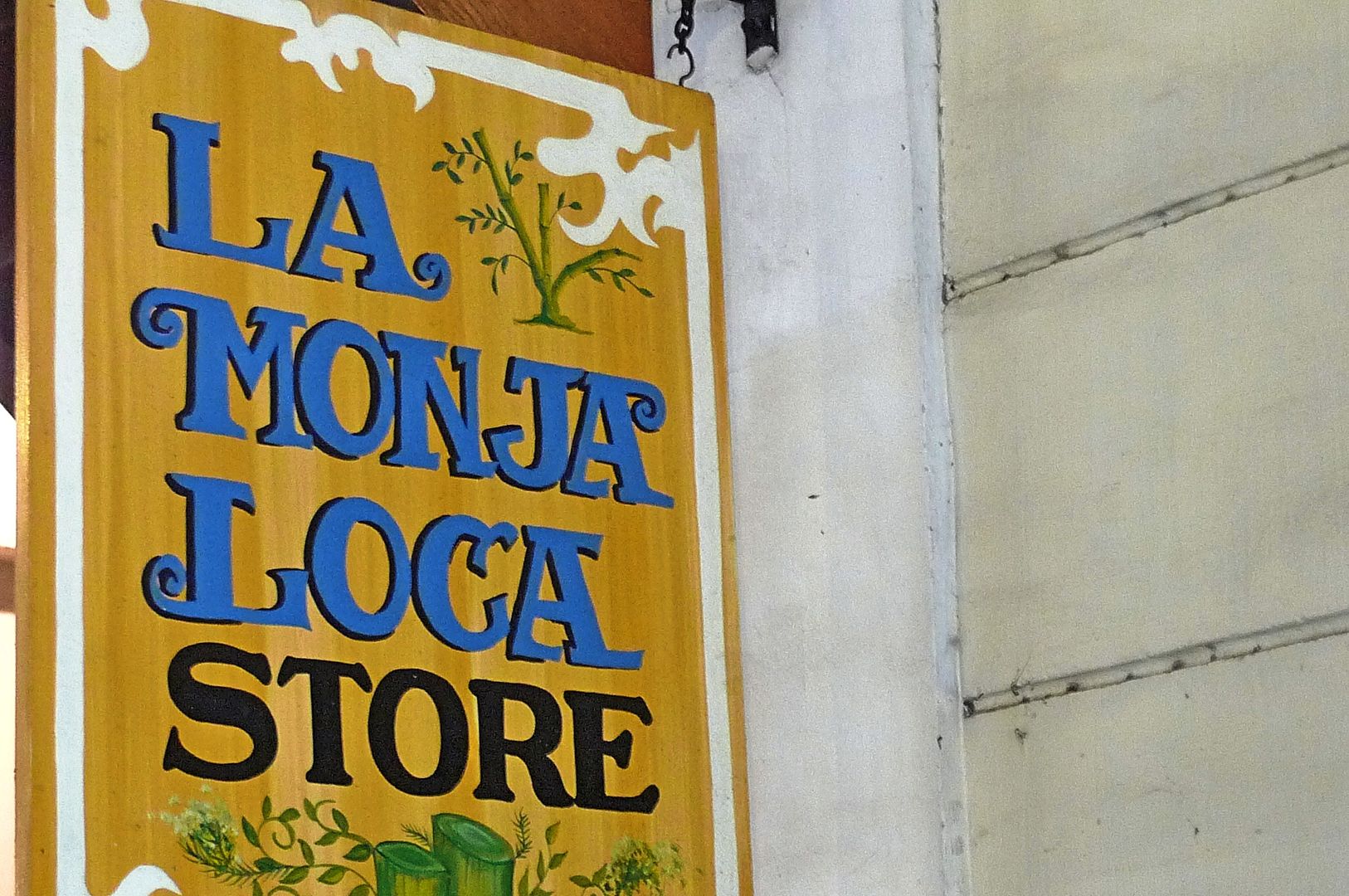 I ended up buying this
Big Binondo Food Wok Map
and did not regret it! This map is actually a very good guide to Binondo, which is Manila's Chinatown. It helped me find places of interest and restaurants there!
I shall be blogging about Binondo soon. If you are a first timer to Manila and wish to visit its Chinatown, I highly recommend you get this map!
I also bought a
Manila Groovy Map
from this shop. I reckoned that I would need a good map to explore Manila in the next few days! The map provided by my hotel was simply not good enough!
Outside the La Monja Loca Store was an old fashioned carriage. Beautiful!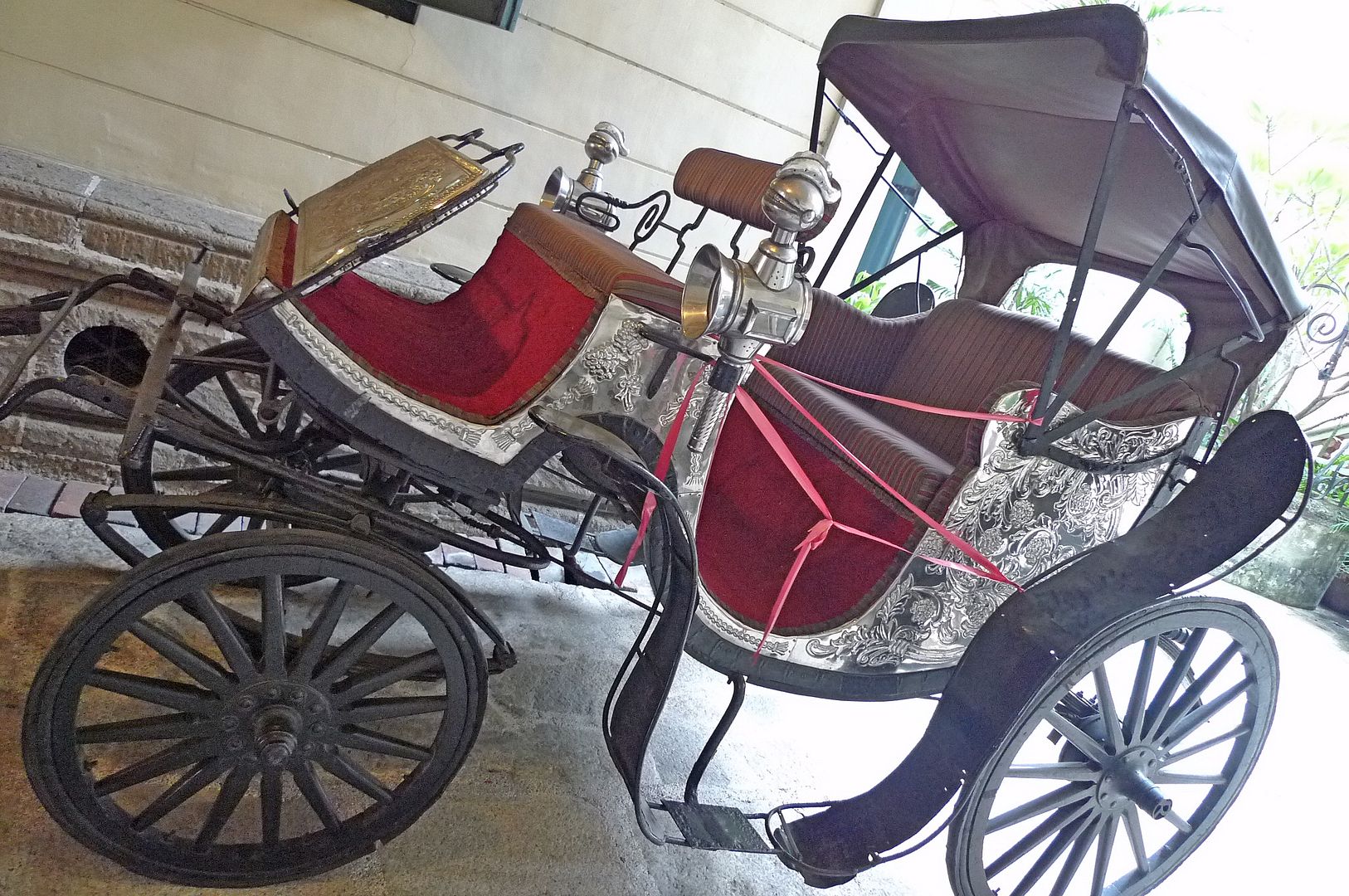 I walked around quite a bit and then I decided it's time to leave.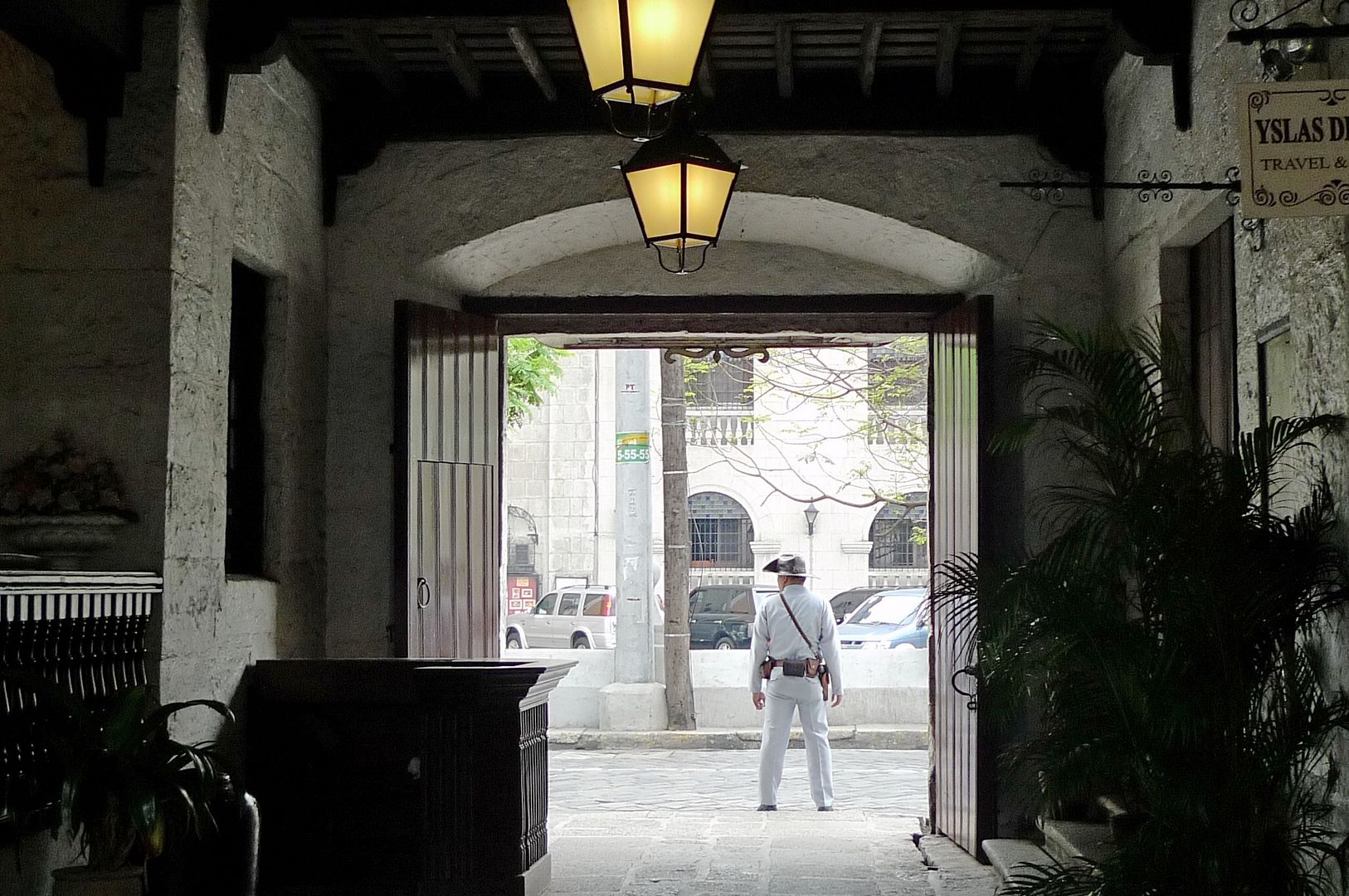 The lady manning the ticket counter for the museum tried to convince me to visit the museum. I declined and we ended up talking about Malaysia. She even learned a few malay words from me, haha!!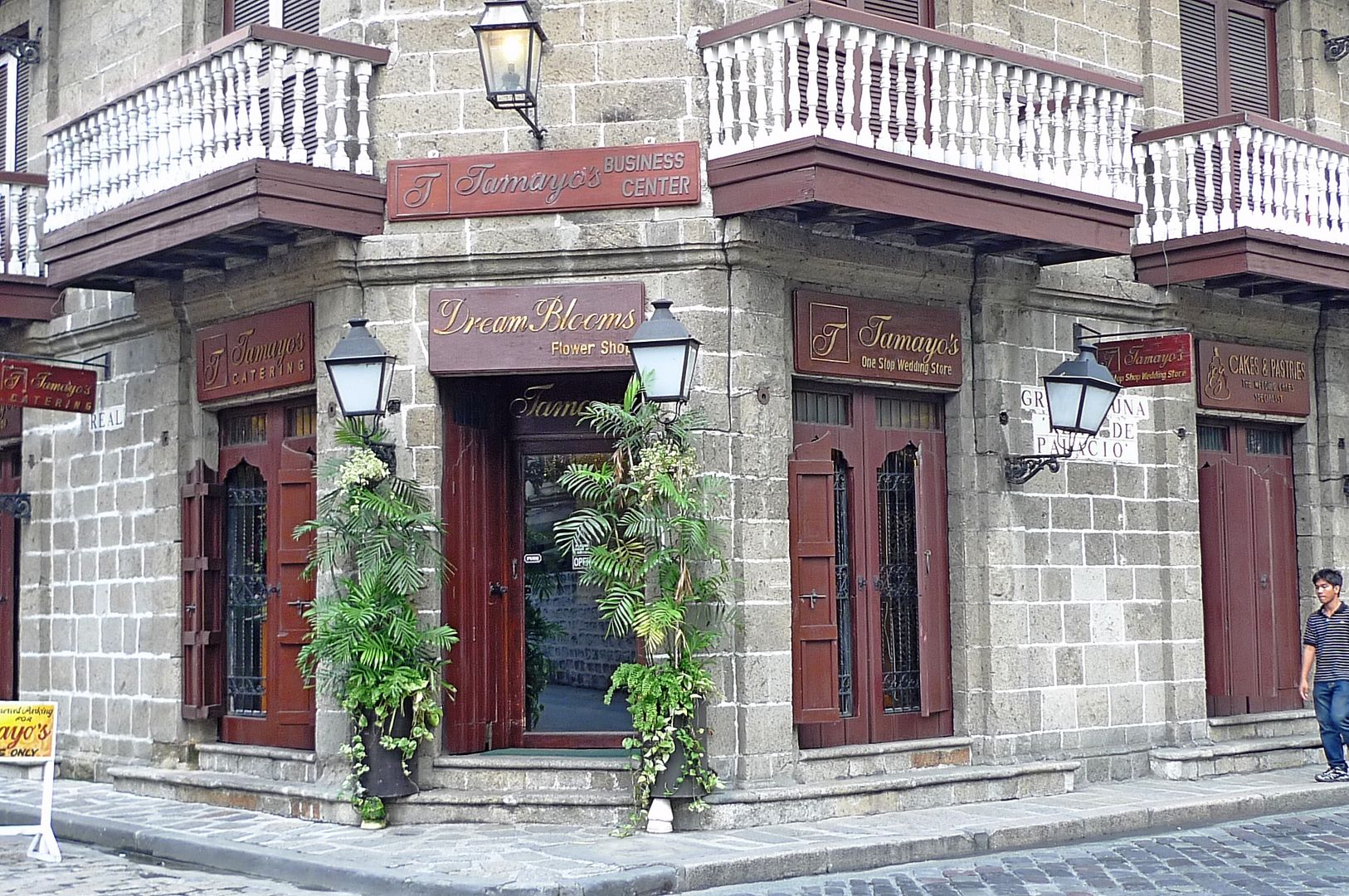 I do find Filipinos to be very nice and friendly people in general and this had made my stay in Manila especially enjoyable.
Believe it or not, I even liked my pedicab driver despite what he did to me. For those of you who do not know what he did to me, please read my two previous posts
HERE
and
HERE
.
As I came out from Casa Manila, I saw him waiting there for me across the road. So what's next, I asked him. He said he would be bringing me to see cannons! Oh yes! I love cannons!!