I love
durians
!! Do you?
Billed as
The King Of Fruits
, durians are banned in most hotels and airplanes due to its strong smell. Which is a pity because I like both the smell and taste of a durian! Haha!
Although eating the durian fruit itself is the best way to enjoy this King Of Fruits, I do not mind eating it in other forms like in cakes, ice creams and desserts.
Read More >
101 Ways To Eat Durians
Did you know that there is this stall or kiosk in
Mid Valley Megamall
that sells
durian pancakes
?
Located at the Lower Ground floor near the KFC restaurant, it sells other durian products too, but I was mainly attracted to its durian pancakes.
The durian pancakes are made fresh on the spot. They are sold at RM3 per piece. However, the price is slightly reduced if you order more - RM5.50 for 2 pieces and RM12.50 for 5 pieces.
Being a durian fan, I decided to order 5 pieces for myself : )
First, the pancake skin was made.
Then frozen durian creams were scooped up and weighed.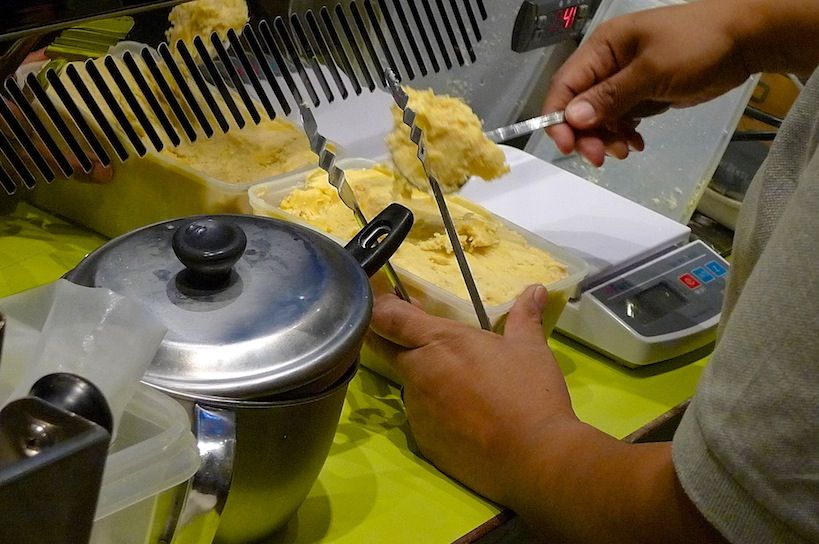 The durian creams were placed on the cooked pancakes.
Then the pancakes were folded up neatly.
And pressed to lock in the durian fillings.
My 5 durian pancakes were then placed in a plastic box ready to be eaten. All done in less than 5 minutes!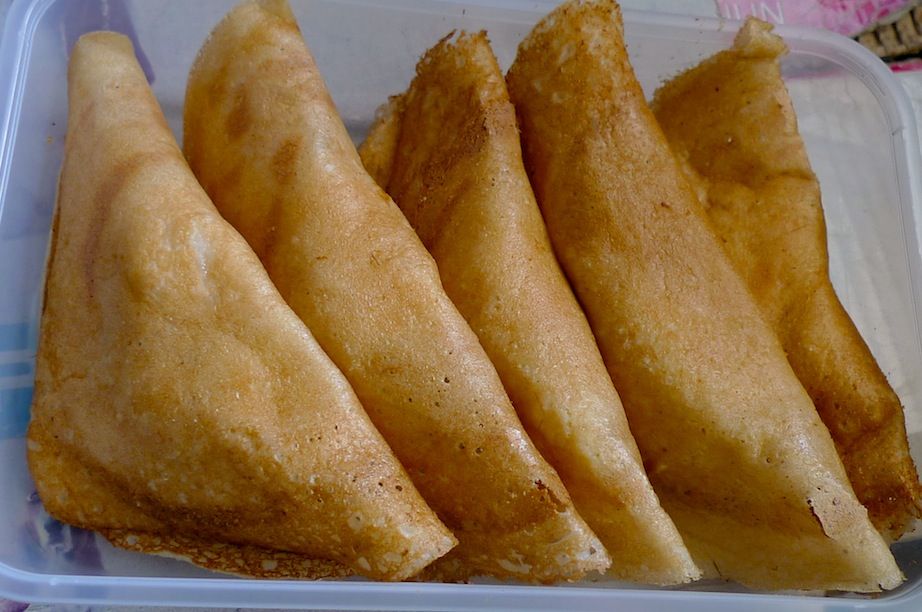 I immediately took one bite. The cold, 100% pure durian fillings contrasted nicely with the hot and crispy pancake. Yummy!
I ate 2 pancakes on the spot and took the remaining home. When I reached home, I found the pancake skin had already turned soft but it still tasted good, although eating it fresh was better.
If you dislike durians, you will not like this durian pancake. But if you love durians, you must give this a try! Now I can't wait to go Mid Valley again to get my fill of the durian pancakes! : )